This post brought to you by Libby's. All opinions are 100% mine.
I love cooking with pumpkin and I love my Crock Pot…so what is a girl to do but make Crock Pot Pumpkin Bread!
It just seemed like this recipe was needed in my life this week.
I have been really wanting fresh bread so this Crock Pot Pumpkin Bread recipe was perfect!
I always have at least one Pumpkin Can in our pantry at all times. I love baking with Pumpkin.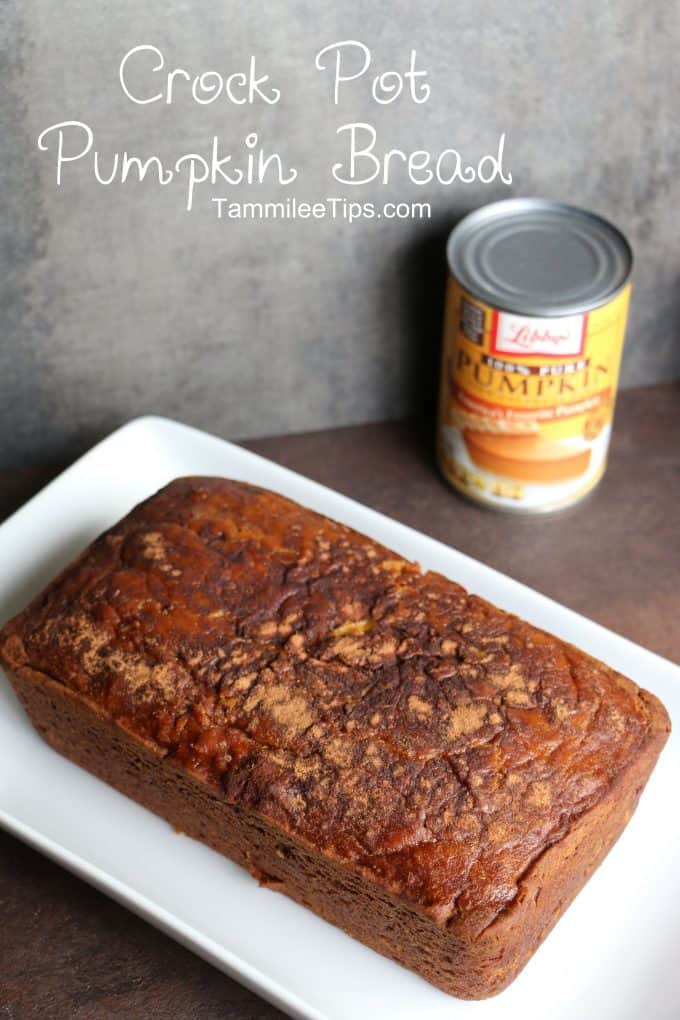 Have you seen our other pumpkin recipes? 
–Pumpkin Chocolate Chip Muffins
Did you know
-Pumpkin is a good source of fiber and a great source of Vitamin A. 
-Pumpkin can reduce the fat in some of your favorite recipes. 
-Pumpkin can also be stirred into jarred or prepared sauces to reduce sodium per serving. 
-Pumpkin can be used as a substitute in your favorite recipes to reduce calories.
Pumpkin is a fantastic add in! You can add pumpkin to oatmeal, smoothies, macaroni and cheese and your favorite dishes for an extra boost of fiber, Vitamin A and flavor.
If you happen to have leftover Libby's Pumpkin you can portion out the left overs and freeze them.
Crock Pot Pumpkin Bread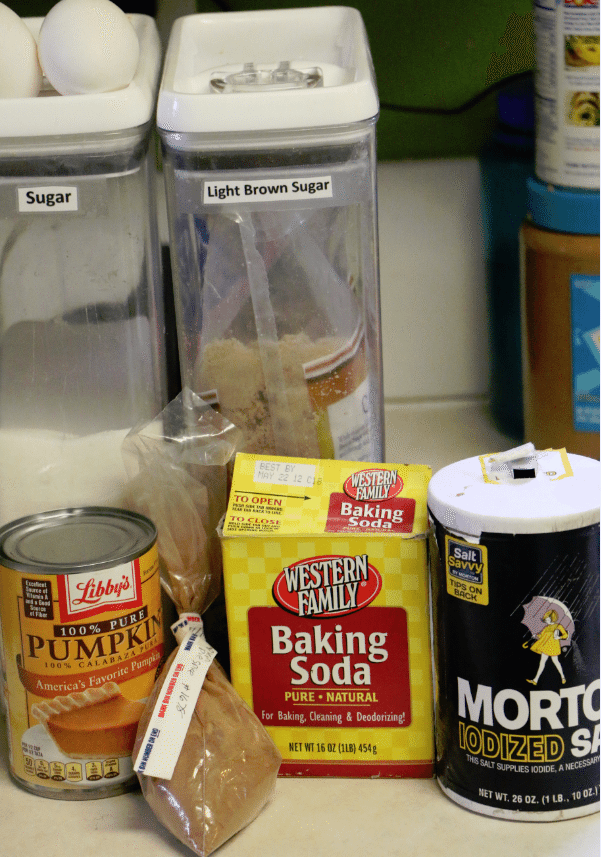 Ingredients
1/2 cup oil
1/2 cup sugar
1/2 cup brown sugar, packed
2 eggs
1 15 oz Can of Libby's Pumpkin
1 1/2 cups of flour
1/4 tsp salt
1 tsp Pumpkin Pie Spice
1 tsp Baking Soda
Additional Pumpkin Pie spice to sprinkle on top optionally but yummy!
Directions
1. Combine oil, sugar and brown sugar until well combined
2. Add in eggs and pumpkin
3. Add in dry ingredients until well combined
4. Pour into bread pan that fits into the crock pot, sprinkle with pumpkin pie spice on top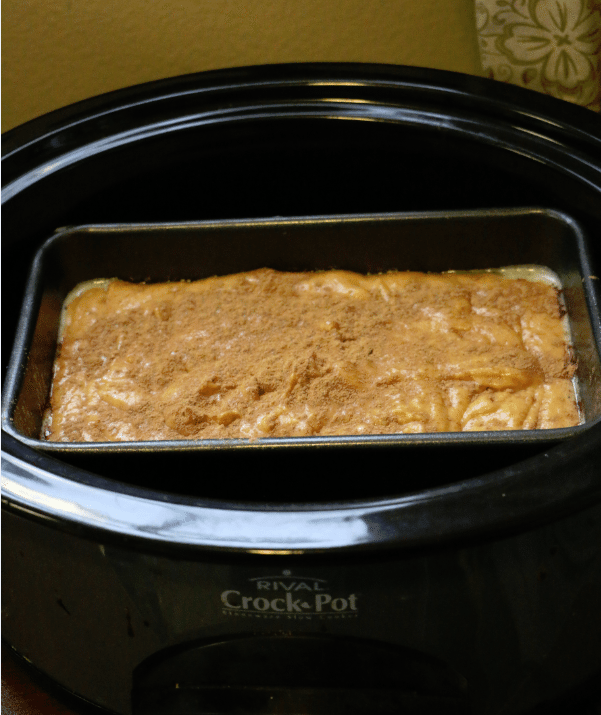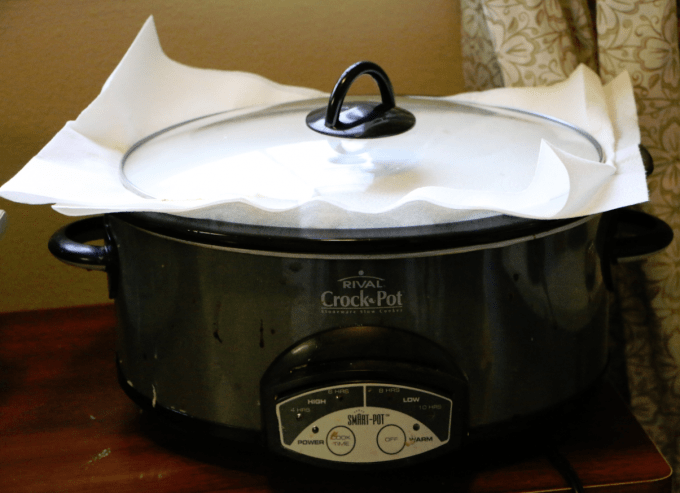 5. Place bread pan in your crock pot, cover the top of the crock pot with paper towels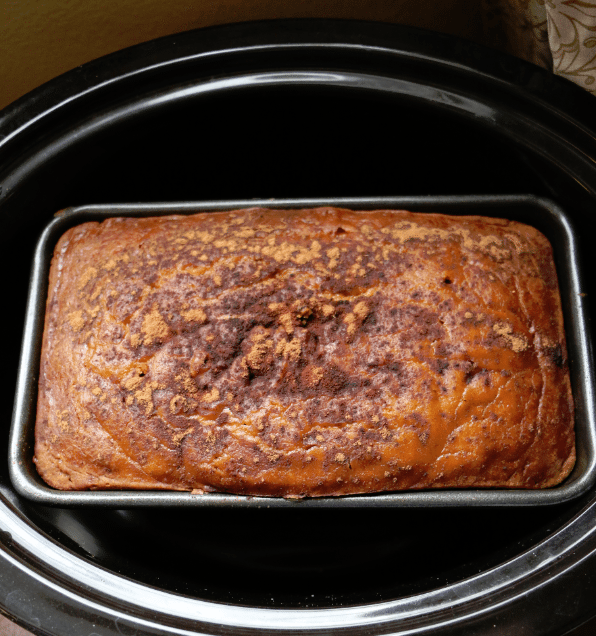 6. Bake on low for 4 hours
7. Remove bread pan from Crock Pot and allow to cool before removing the pumpkin bread from the pan.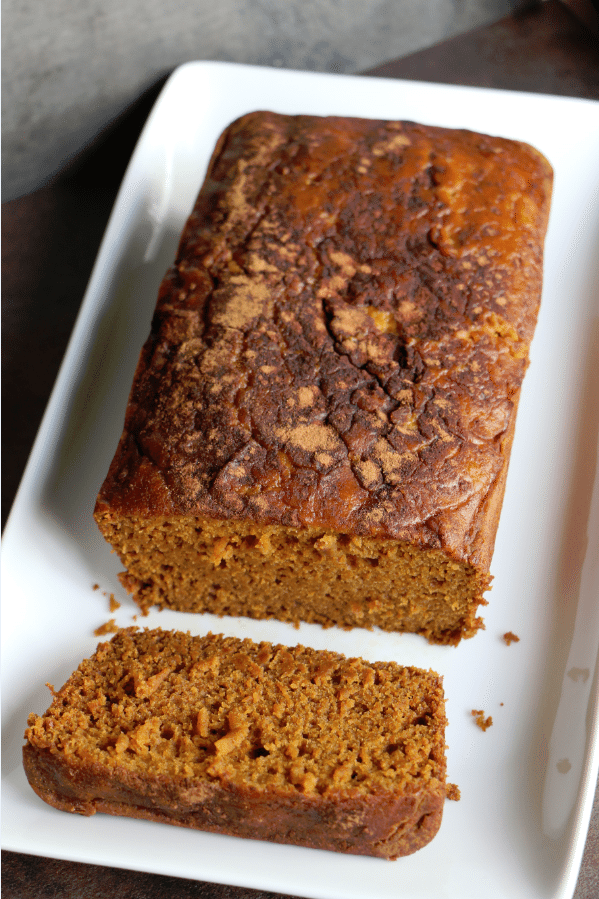 We use either the Hamilton Beach Set 'n Forget Programmable Slow Cooker, 6-Quart
or Crock-Pot 5-Quart Slow Cooker
for all of our crock pot recipes
Do you love recipes? Check out our copy cat recipes, dessert recipes, and our Crock Pot Recipes.

Follow Tammilee Tips's board Tammilee Tips Recipes on Pinterest.