As soon as the leaves start changing I start thinking about baking with pumpkin. There is just something perfect about baking with pumpkin during the amazing Fall weather we get here in Spokane. This year I made it a goal to try a ton of new pumpkin recipes and see which ones were family favorites. These Pumpkin Chocolate Chip Muffins are so easy to make! Wait until you see how easy!!!!
They are the perfect combination of pumpkin and chocolate chips! Plus they are super fast, easy and taste ah-mazing. Now that is my kind of recipe. You know I am all about great food that does not take hours to prepare.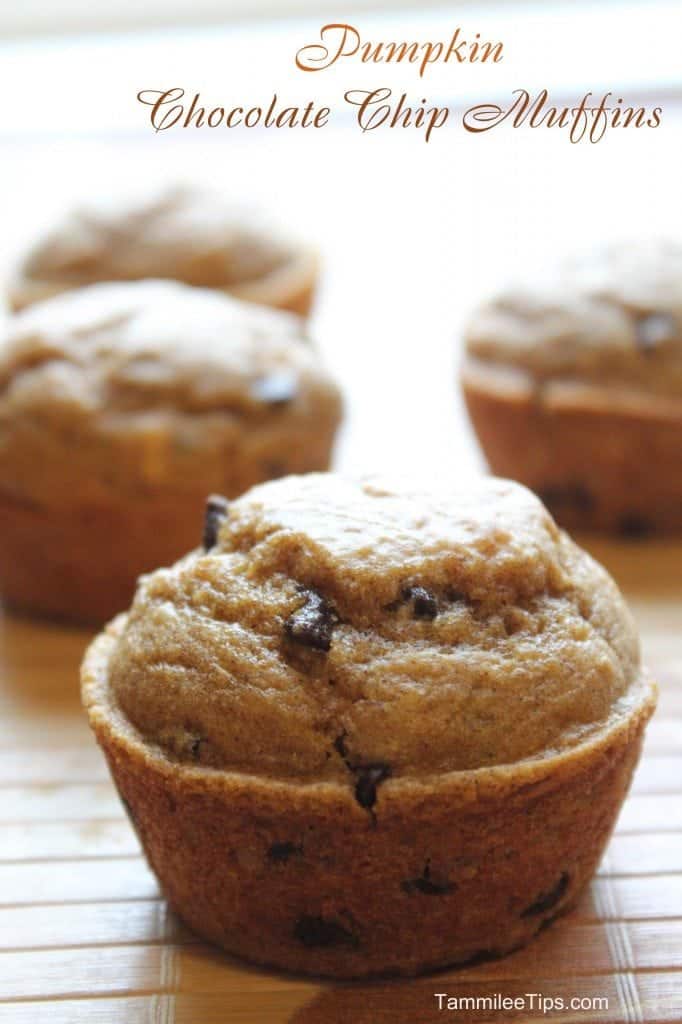 Pumpkin Chocolate Chip Muffins
Ingredients
2 1/2 cups pancake mix
1/2 cup sugar
4 tsp pumpkin pie spice
1/2 tsp salt
1/2 cup water
2 eggs
2 tsp vanilla
1 cup canned pumpkin
2/3 cup mini chocolate chips
Directions
Pre-heat oven to 350 degrees
1. Combine pancake mix, sugar, pumpkin pie spice and salt
2. Add in water, eggs, vanilla, and pumpkin. batter will be slightly lumpy
3. Fold in mini chocolate chips
4. Divide dough into lined muffin tin
5. bake for 18-20 minutes
Do you love recipes? Check out our copy cat recipes, dessert recipes, and our Crock Pot Recipes.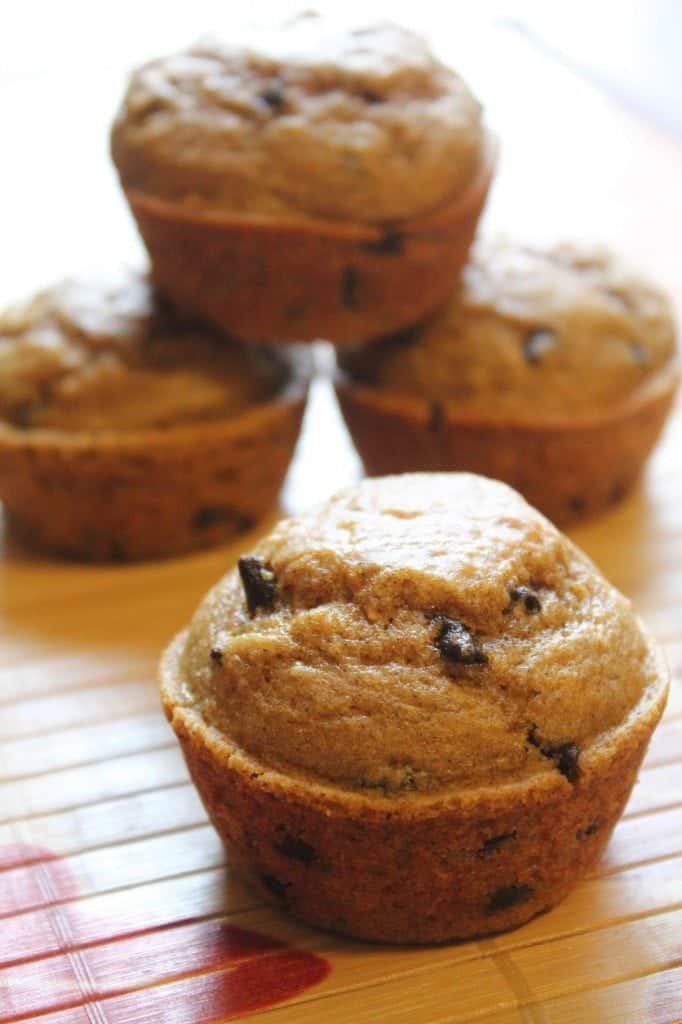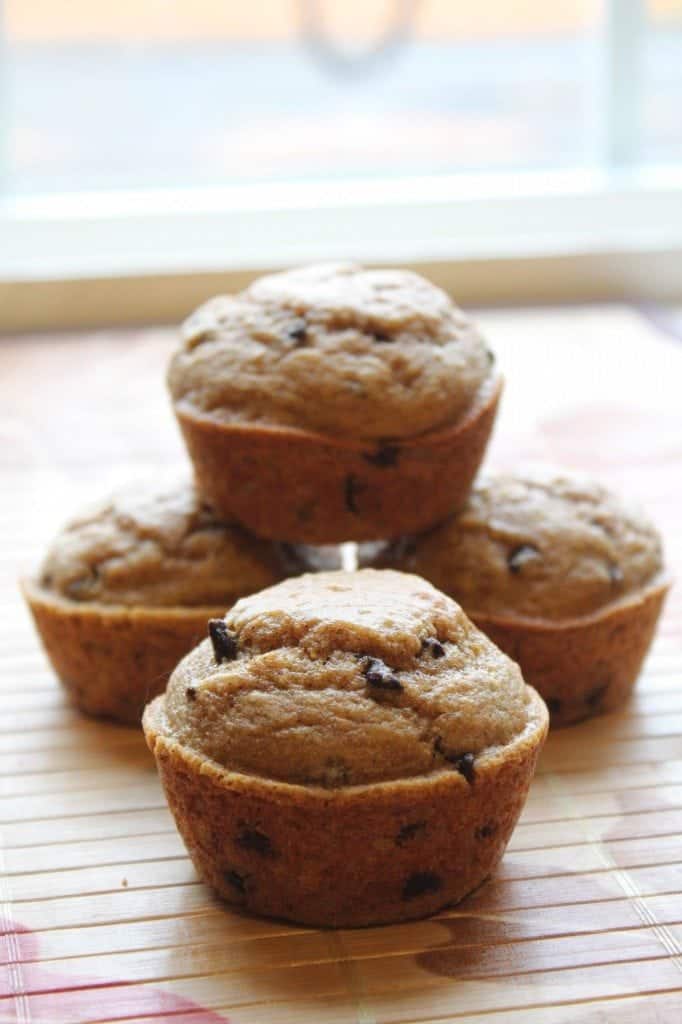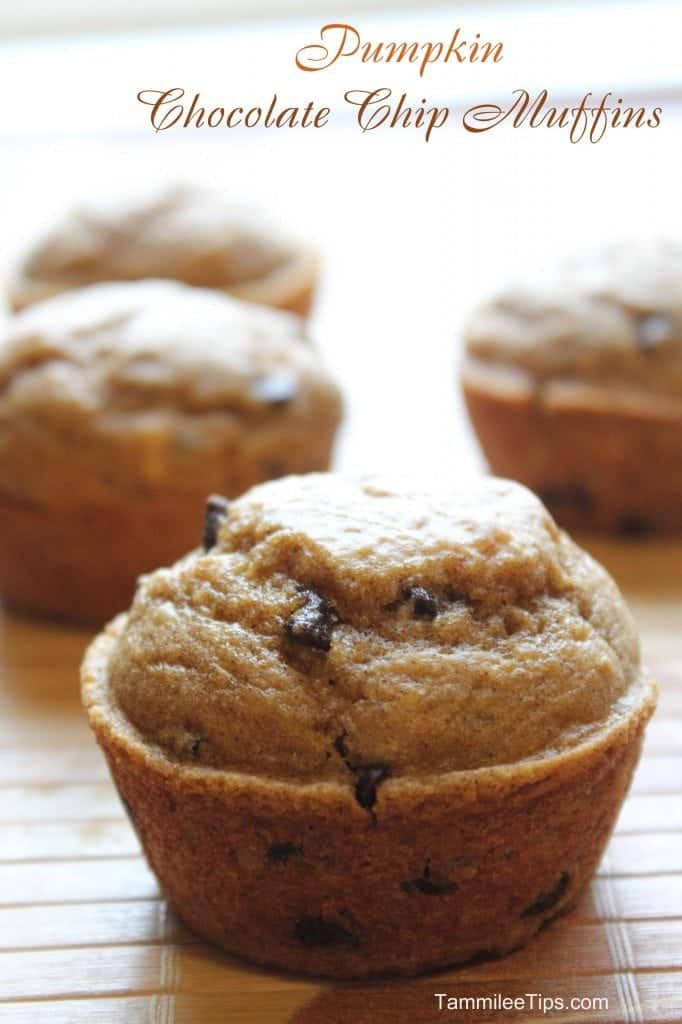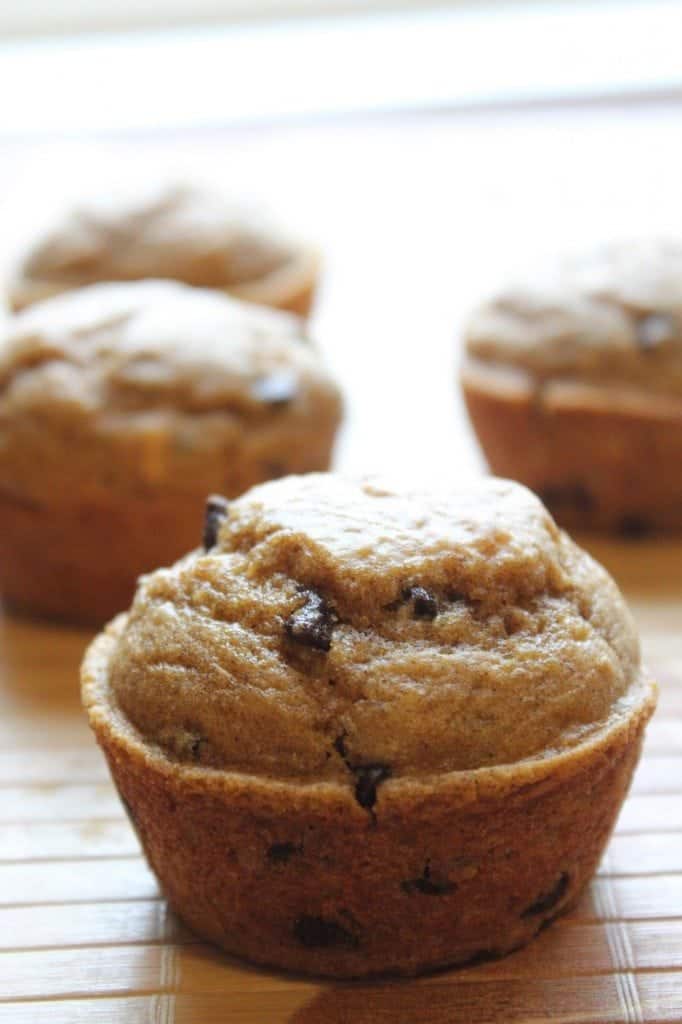 Recipe adapted from 101 Things to do with Pancake Mix.