Amazing Canned Pumpkin Recipes, including dessert, pumpkin bread, savory and sweet treats, entrees, and so many more epic pumpkin recipes.
If you have been wondering what to make with canned pumpkin don't worry we have a ton of recipes for canned pumpkin you will love!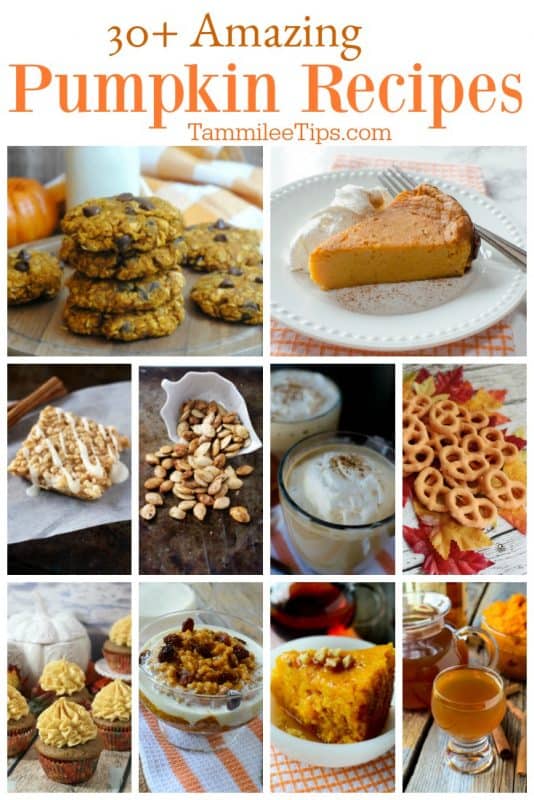 Amazing Pumpkin Recipes
After the long hot summer, Spokane had this summer I am excited that fall is here and I can use my oven again without getting the house overly hot!!!
Pumpkin is one of those comfort foods to me that means fall is here! I love to bake and cook with pumpkin, especially anything bread related.  Today I am so excited to share with you all of these amazing Pumpkin Recipes!
What are some of your favorite Pumpkin Recipes?
There are so many amazing pumpkin recipes that I decided to break them up into categories. Hopefully, this helps make it easier to find the next recipe you want to make!
Pumpkin Recipes used to be consolidated to a couple of months out of the year. But now with the hype around Pumpkin Spice Latte's it feels like you can't go wrong with Pumpkin Recipes starting in about August all the way through the end of November if not longer.
One thing I love about using canned pumpkin in recipes is how versatile it is. From making drinks to full entrees and side dishes there really is no limit to the ways pumpkin can be used.
From sweet to savory there is a way to prepare pumpkin that you will love. Today we are highlighting some of our favorite Pumpkin Recipes to make it easier for you to prepare all things pumpkin!
Before we dive into the recipes here are a few things to know about pumpkins:
Pumpkins are low in calories but high in fiber.
Pumpkins are very high in beta-carotene.
You should never place a pumpkin directly on a wooden table top or on the carpet. It can soften and leak pumpkin juice.
When we talk about Pumpkin Drink Recipes we pretty well have to start with a Pumpkin Spice Frappuccino recipe! I don't think you can talk about Pumpkin Drink Recipes and not instantly think about your first trip to Starbucks each year when they roll out the Pumpkin Spice Latte and it feels like Fall has officially started.
Instagram becomes a constant stream of #PSL photos and everyone just seems to have a bit more pep in their step. Plus it means it is time to bring out sweaters and cute boots which I am all about.
Have you ever tried  Pumpkin Liqueur ? It is a great way to make a boozy pumpkin spice latte or spice up a regular cup of coffee. Super easy to make and it tastes so good!
Pumpkin Appetizer Recipesare a great way to kick off a fall party or make a snack for yourself. I love this Pumpkin Pie Cheesecake Dip So easy to make and it tastes really good.
Who doesn't want to dip into a pumpkin pie cheesecake with a nilla wafer or other cookie?
One thing I love about baking/cooking with canned pumpkin puree is how versatile it is. You are not stuck with only making one recipe using pumpkin you can truly make 100's of them.
These Pumpkin Side Dish Recipesare delicious, easy to make, and will be great for everything from a Halloween party to Fall dinner party.
We have to start with this amazing Libby's Pumpkin Bread Recipe which is just so dang good! I love enjoying a slice of this bread with my coffee or tea in the morning.
It is also a great late afternoon snack. Who am I kidding I pretty much enjoy it any time of the day and will fully admit to having it as a midnight snack.
I had to laugh a bit the first time I made this Pumpkin Spice Pumpkin Seed Recipe I kept giggling over how many times I was writing out pumpkin in a single recipe.
It is kind of funny to add pumpkin spice to pumpkin seeds. lol! Please tell me I am not the only one who giggles at this.
If you are having a Fall brunch or breakfast you will love this Pumpkin Coffee Cake Recipe!
It is a great fall twist on a classic coffee cake recipe. For a dinner party or event try this 3 Ingredient Pumpkin Beer Bread that literally only takes 3 ingredients and you are ready to go.
I also like serving this Crock Pot Pumpkin Butter Recipe during brunch or breakfast along with these delicious Pumpkin Chocolate Chip Muffin or Pumpkin Spice Muffins
We have a couple of delicious Pumpkin Entree Recipes that great for breakfast or dinner or breakfast for dinner, really it is up to you.
This Pumpkin Oatmeal Recipe and Crock Pot Pumpkin Soup Recipe are both easy to make and taste amazing. I love that I can cook the pumpkin oatmeal overnight and it is ready for me when I get up in the morning.
If you live in an area that gets early snow this is a great breakfast to warm up with after clearing off the driveway.
Add in a pumpkin spice latte and you will be warm in minutes!
We can't talk about Pumpkin Recipes and not include Pumpkin Dessert Recipes!I don't know about you but dessert is pretty much my favorite part of any meal.
I love that you can make so many different recipes and they are all perfect in their own way. I don't have to stress over what to bring to a Fall party with these recipes.
They are easy to make and taste good. I have even started bringing them for football parties and events. There is just something about pumpkin that everyone loves.
This Pumpkin Spice Dump Cake Recipe is crazy easy to make and tastes so good. Did I mention you make it in the crock pot so it is ready when you need it? You can also make this Pumpkin Pie Pudding Cake in the crock pot. It just depends on how you like your cakes.
For a fun snack and dessert try making these Pumpkin Spice Pretzels which also make a great lunch snack.
I love these Pumpkin Spice Rice Krispie Treats which are great for back to school events, lunch or an after school snack.
Don't worry you can easily bring them with you for lunch too! If you need a dessert for a fall party you should check out this Pumpkin Cupcake with Maple Icing or Pumpkin Nutella Bars. Both of these recipes taste amazing and look great when served.
If you have been following the blog long you know I have a love affair with chai. I start my day with a hot mug of chai and many times have to go for seconds just because I love it that much.
This love for chai carries over in these Pumpkin Chai Cupcakes! The perfect combination of chai and pumpkin!
Some days you just don't want to turn on the oven or stand at the stove top! I get it! That is how I was feeling when we made this No Bake Pumpkin Butterscotch Pie I needed a recipe that tasted good but one that I didn't have to turn the oven on during a hot Fall afternoon.
You do have to turn the oven on for these Pumpkin Pie Bars but I promise you it will be worth it. They taste so good! The oven is also needed for this Pumpkin Pie Cupcake but again you won't be disappointed.
This is one of the first recipes we made with pumpkin. This recipe was the start of our love affair with baking with pumpkin and pumpkin spice.
For the holidays you can try a twist on the iconic pecan pie by adding pumpkin to it. Your guests will love it and think it is a great new surprise when you make this Pumpkin Pie Pecan Pie I love taking iconic recipes and adding a fun twist.
Last but certainly not least we can't talk about pumpkin recipes without sharing these delicious White Chocolate Pumpkin Pie Spice Cookies I have to admit outside of the pumpkin spice latte this is the recipe I make the most during the fall season. These are my go to cookies for any event or when I really want an afternoon snack.
So here we go! All of our favorite canned pumpkin recipes that include a portion of a can of pumpkin puree.
Canned Pumpkin Dessert Recipes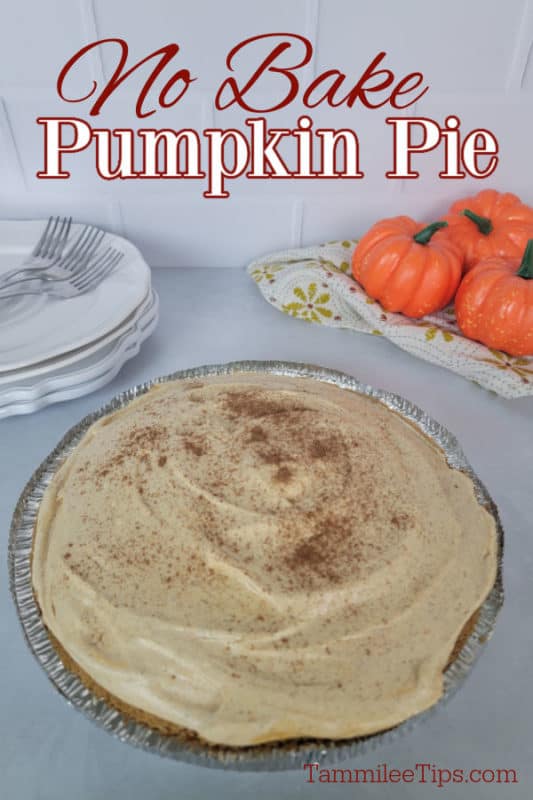 Quick and Easy No Bake Pumpkin Pie Recipe is perfect for Thanksgiving and Fall! So easy to make and you can prepare it ahead of time so you don't have to worry about dessert.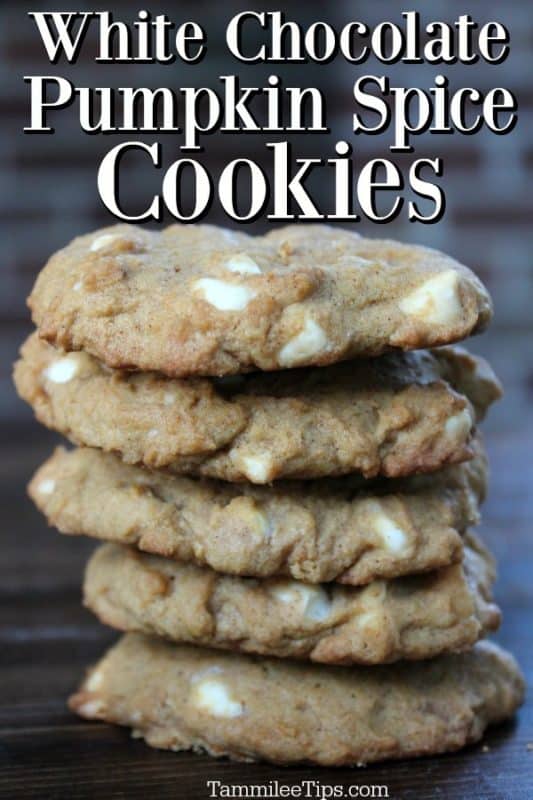 White chocolate chips, which melt like butter as these cookies bake in the oven, add decadence to the warm flavors of pumpkin spice. These were such a hit with John's office that they disappeared before lunch.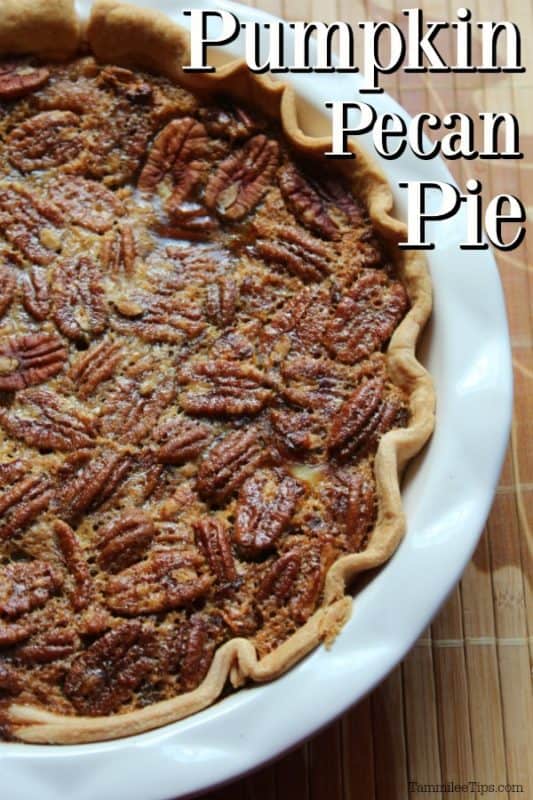 I first came across this recipe in the November 2013 edition of Sunset magazine, and I admittedly didn't pull the trigger on it for some time
Pumpkin and pecan are quintessential fall flavors, and many homes serve pumpkin pie or pecan pie for the holidays. Why not combine them into the perfect Thanksgiving pie?
While this recipe calls for pre-made pie dough, feel free to make your own. Serve with pumpkin pie spice whipped cream or a scoop of classic vanilla bean ice cream.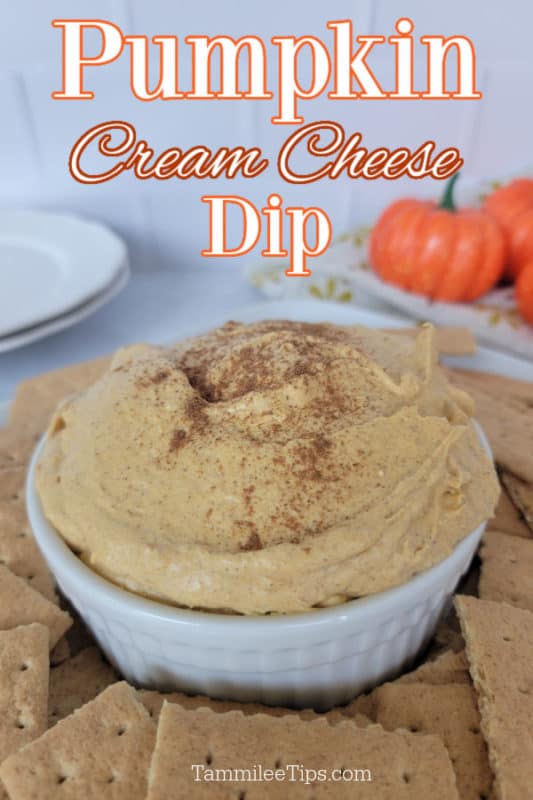 Pumpkin Cream Cheese Dip is an easy dessert dip that takes minutes to prepare. Perfect for holiday parties. Great Fall Flavor!
Store this great pumpkin dip in the fridge until you are ready to serve it.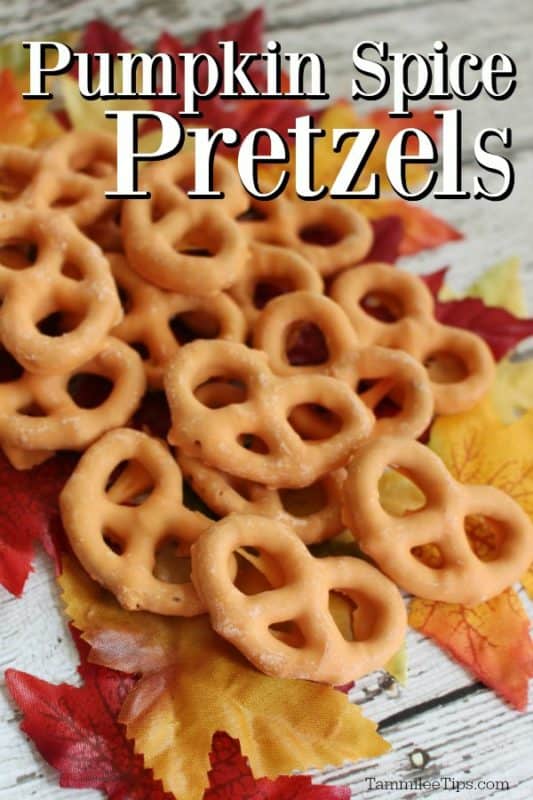 With Starbucks releasing their pumpkin spice lattes in August, fall seems to arrive earlier by the year. Reminiscent of the yogurt or chocolate-covered pretzels found in stores, these sweet and salty delights are great for that back-to-school feel.
While many of us were introduced to Rice Krispies as schoolchildren, these treats are enjoyed by the young and the old. Our Pumpkin Spice Rice Krispie Treats recipe with optional cream cheese glaze takes them to another level. Even better, these bakery-quality delights come together in just 20 minutes.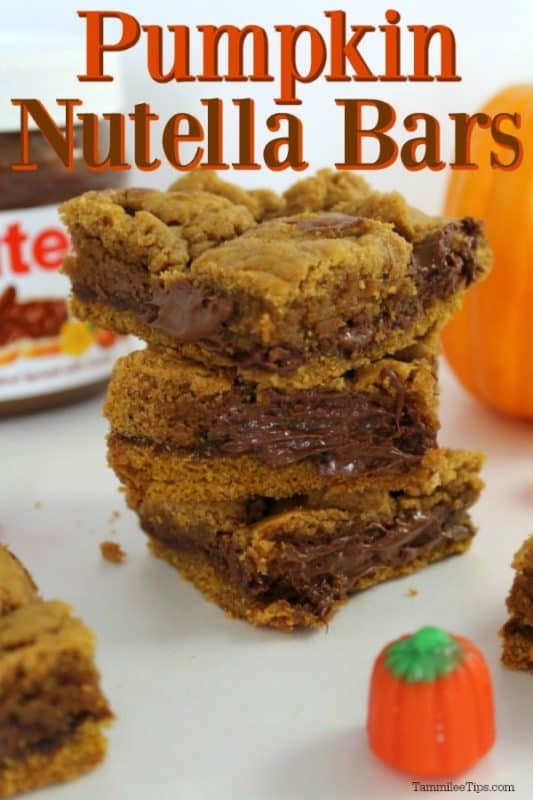 We buy Costco-size containers of Nutella, so we always love discovering new ways to use the product.
These Pumpkin Nutella Bars came about when our kitchen was filled with candy eyes, pumpkin puree cans, baking dishes, and more spoils of Halloween and fall baking. In this recipe, pumpkin and Nutella unite to form a gooey, fall-inspired twist on the blondie.
This Pumpkin Cheesecake Dip has all the flavor of pumpkin cheesecake with a fraction of the sugar. It is also delicious spread over morning toast.
For a quick autumn charcuterie board, serve this creamy dessert dip with apples, Nilla wafers, Graham crackers, or ginger snaps. If you're entertaining a group, consider using a combination of dipping options. It's so fun to watch the flavor combinations your guests will come up with.
A dump cake is made by dumping cake ingredients into a baking pan without mixing. The result is a baked good with the features of a fluffy cake and a fall-apart cobbler. Our Crockpot Pumpkin Dump Cake is made simply with the help of a Crock Pot.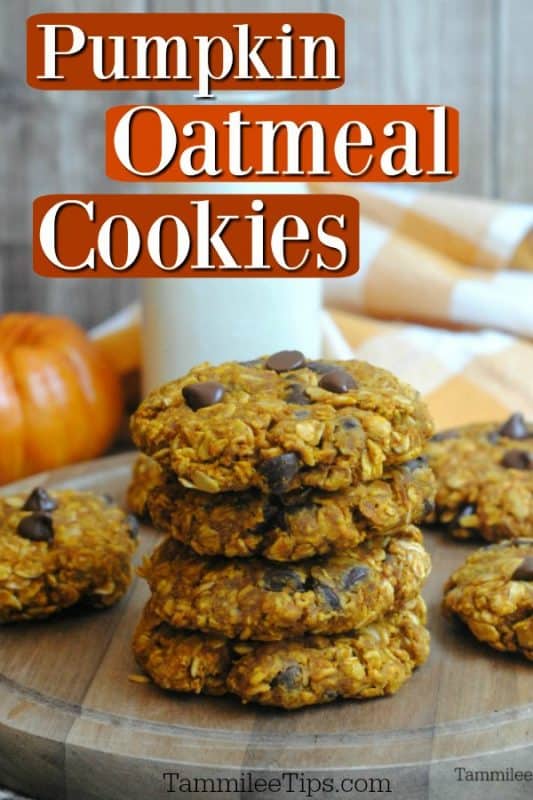 The denser and more varied texture of oatmeal cookies makes them feel rustic, and add-ins like raisins make them feel even more delightfully complex. Our pumpkin oatmeal cookies infused with melty chocolate chips are ready for your fall snacking needs.
We love testing the limits of Crock Pot cooking. Our Pumpkin Pie Pudding Cake combines the moistness of pudding with the denser texture of a cake, then tops it off with the warm flavors of pumpkin pie spice.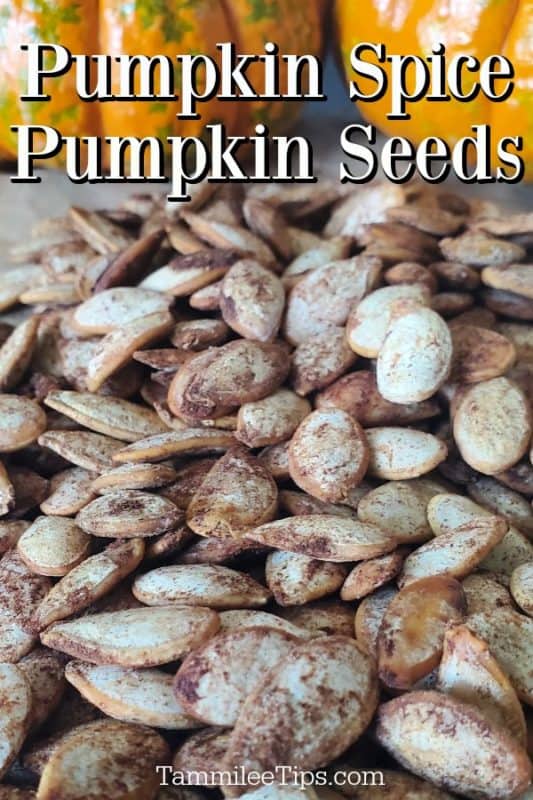 Pumpkin Spice Pumpkin Seeds are a healthy fall snack that repurposes all the pumpkin seeds you may have accumulated from all that pumpkin carving. For savory spice, add cayenne pepper to the pumpkin pie spice mix.
Baking is one of my respites when life gets crazy, and this cupcake recipe ended up in our household following a brutal summer of wildfires. It combines pumpkin and maple, two of the best things about sweater weather.
These can also be made with cream cheese frosting.
Butterscotch is a simple yet tried-and-true combination of warm brown sugar and rich butter that dates back to 19th-century northern England. With our pumpkin butterscotch pie recipe, you're only 15 minutes away from a must-have fall treat.
You can use a premade or homemade graham cracker crust with this no bake pumpkin butterscotch pie.
These pumpkin pie bars feature the best of the classic holiday dessert - only they travel much better and are made with pantry staples you likely already have. While our recipe calls for white cake mix, you can use yellow or spice cake mix for a bolder flavor.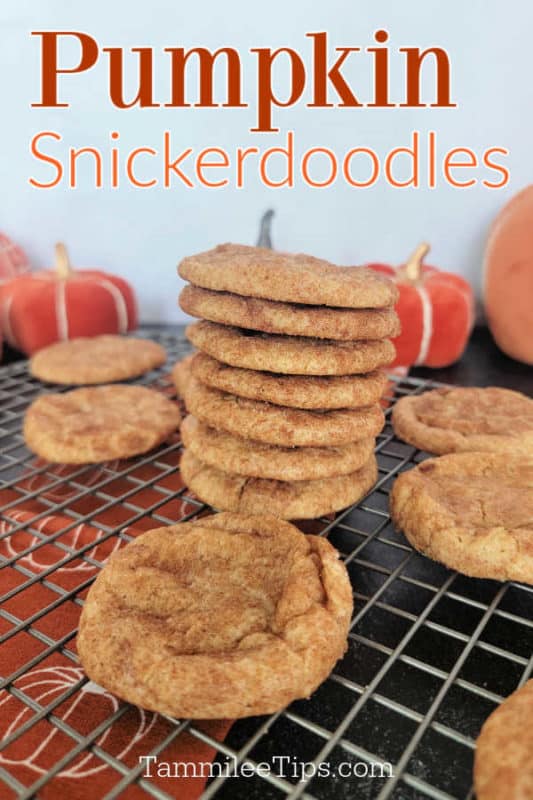 Snickerdoodle Pumpkin cookies are perfect when you want the simple pleasure of a buttery and chewy cookie with a hint of spice. This recipe dresses up this sweet delight for the fall by adding pumpkin pie spice and canned pumpkin to the mix.
As fall nears, our home becomes a test kitchen for a rotation of apple cider and pumpkin recipes. While angel food cake is considered a lighter, healthier version of regular cake, we assure you that our Pumpkin Angel Food Cake isn't short on flavor.
Pumpkin Drinks
Cooler weather naturally means more time at home, so why not make some fall drink staples from the comfort of home?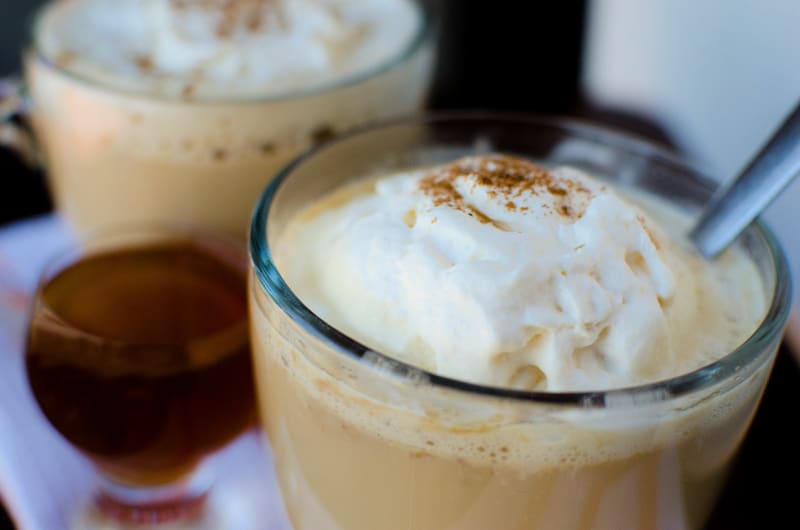 Did you know that Starbucks invented the ubiquitous pumpkin spice latte?
Turn this Starbucks classic boozy into a warm fall cocktail with an ounce per serving of our Crock Pot Pumpkin Liqueur, then sip and smile about all the cash this homemade version saves you each time you make it.
Garnish with cinnamon or nutmeg.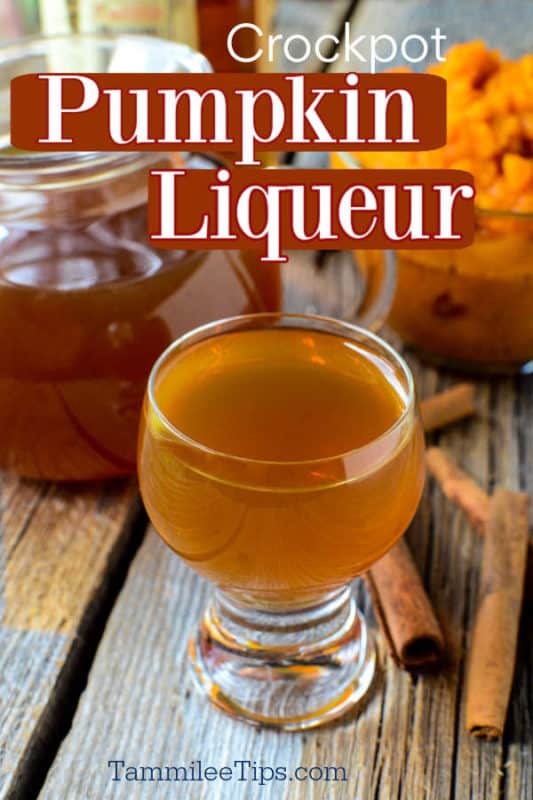 Our rum-based homemade pumpkin liqueur warms you once the first hint of cool weather hits, and it keeps in the refrigerator for up to two weeks.
Enjoy it warm on its own, or use it to spike a serving of our Crockpot Pumpkin Spice Latte.
That first bite of cooler weather conjures images of recipes featuring apple cider and pumpkin. You'll love our homemade blender version of Starbucks' warm-weather pumpkin spice latte. This recipe makes two medium-sized servings that look great served in mason jars.
Bread and Muffins Pumpkin Recipes
Whether you consider yourself a novice or a master home pastry chef, you'll love these easy-to-make bread and muffin recipes featuring pumpkin.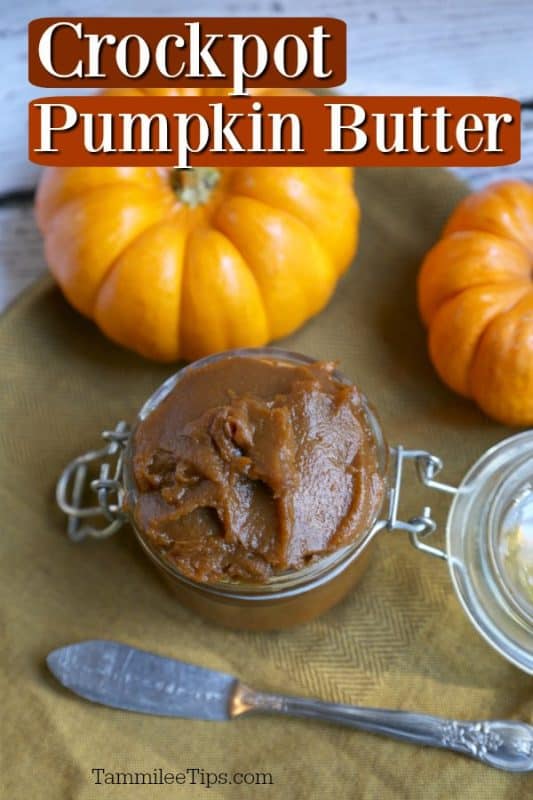 As soon as I made this Crock Pot Pumpkin Butter for the first time, I couldn't wait to gift some batches of it to friends. While pumpkin lovers may indulge by the spoonful (we won't judge), this spread goes just as smoothly over bread, crackers, French toast, pumpkin pancakes, overnight oats, pumpkin muffins, pumpkin scones, or any bread-like vehicle.
We recommend storing your pumpkin butter in a glass container with a lid, such as a lidded mason jar or glass storage jar with hinged lids.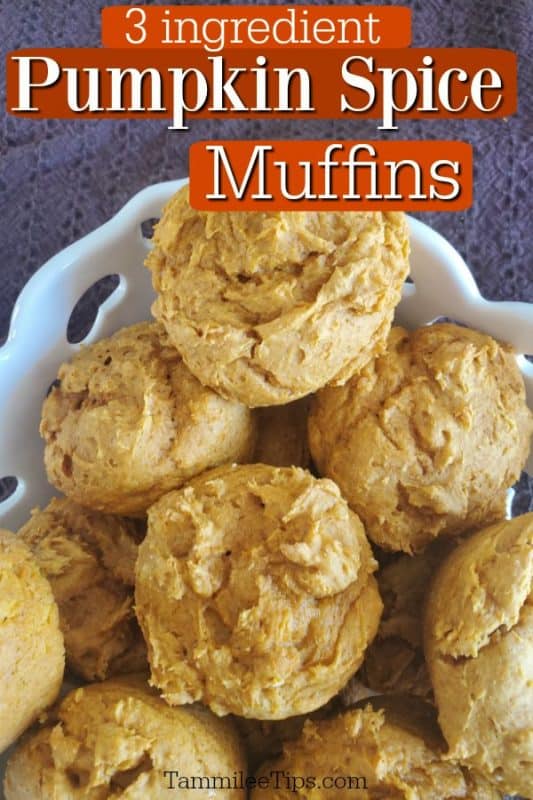 You only need three ingredients - yellow cake mix, pumpkin, and pumpkin pie spice - to make this recipe come to life.
If you love these pumpkin spice muffins, you'll love our other three-ingredient recipes, such as 3 Ingredient Beer Bread and 3 Ingredient Crockpot Apple Spice Dump Cake.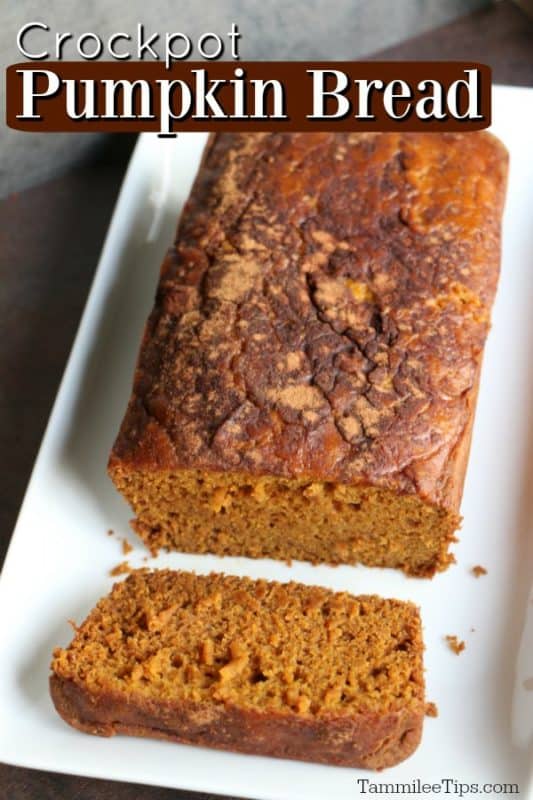 This Crockpot Pumpkin Bread came to life after a particularly hectic week.
Did you know that pumpkin is a good source of fiber and vitamin A? More than a joy to eat with your morning coffee, it also uses up any stray cans of pumpkin pie filling in your pantry from fall baking seasons past.
These gooey pumpkin spice and chocolate chip muffins are great for a fall breakfast, brunch, dessert, or anytime treat. Bisquick, the pancake mix recognized for its yellow packaging, helps these muffins come together in just half an hour.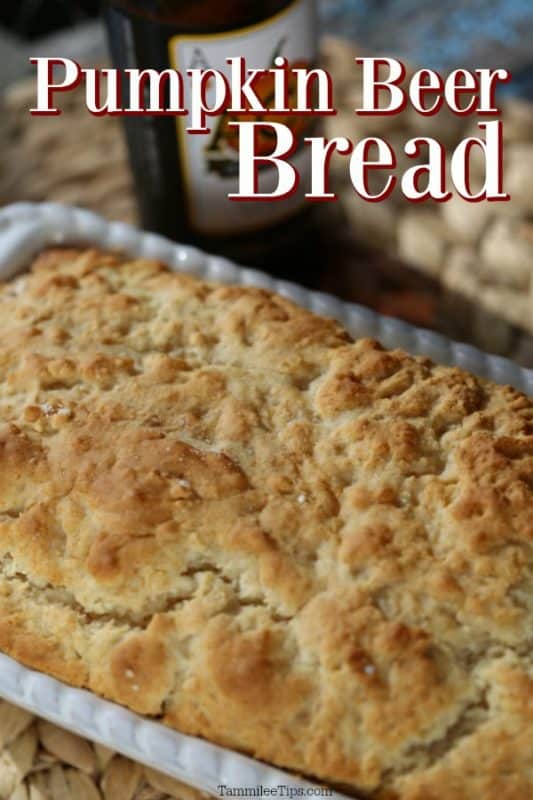 Our three-ingredient Bisquick Pumpkin Beer Bread is Oktoberfest season done right. The flavor of this beer bread comes from pumpkin beer, so we recommend using your favorite that you don't mind eating in solid form.
Entrees
Pumpkin has so many creative and memorable uses beyond sweets. Here are some pumpkin entrees for your sweater-weather cooking.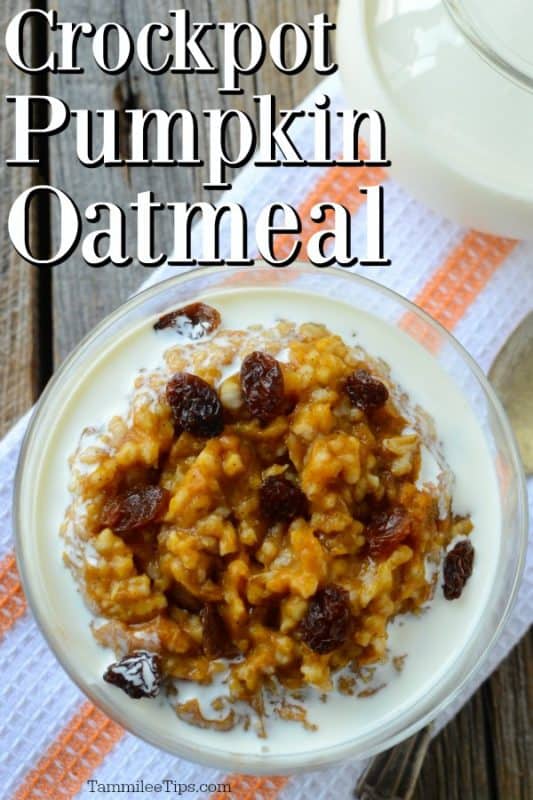 You can top this warming pumpkin oatmeal with raisins, dried cranberries, or any other sweet breakfast topping you crave. This breakfast entree's ingredients come together in a Crock Pot, making fall mornings a breeze.
We love pumpkin so much that we made this Crockpot creamy Pumpkin Soup in the middle of May, and we're happy to say that it received John's grandmother's loving seal of approval. This is another winning recipe for using the pumpkin puree cans we keep finding around the house.
For a more savory soup, add some bacon pieces to your bowl. Pumpkin soup from canned pumpkin tastes amazing!
We hope that you have enjoyed these canned pumpkin recipes!
Don't worry if you have leftovers so many of these recipes can be stored in the freezer to be enjoyed later.
We use Libby's canned pumpkin along with store brands including Target canned pumpkin for these recipes.
We are working on making pumpkin chili, pumpkin ravioli, pumpkin pasta, and more gluten-free, dairy free, and vegan pumpkin recipes.
Here are a few frequently asked questions about recipes with canned pumpkin.
Can you freeze canned pumpkin puree?
Yes, Canned pumpkin freezes really nicely. The best thing to do is portion it into pre-measured portions before placing it in the freezer.
This will allow you to thaw the amount that you need each time. You can freeze canned pumpkin in freezer bags.
If you plan to use an entire can of pumpkin in the future a 15 ounce can fits perfectly in a quart sized freezer bag.
For smaller portions you can use an ice cube tray and freeze a couple of tablespoons in each section.
The easiest way to thaw the frozen canned pumpkin is let it sit in the refrigerator overnight.
Is Pumpkin Puree the same as Canned Pumpkin?
Yes, The terms are used interchangeable in recipes and packaging.
Canned Pumpkin and Pumpkin Puree is 100% steamed and pureed pumpkin with no extras added.
How long is Canned Pumpkin Good for?
Unopened canned pumpkin should be good for 3-5 years when stored properly.
Make sure to check the pumpkin texture, any damage to the can, and how it smells if using canned pumpkin past the best by date.
How long does canned pumpkin last in fridge?
Once opened a can of pumpkin should last 5-7 days in the fridge. Make sure to store it in an airtight container and label the date you put it in the fridge.
Check out all of our Bisquick Recipes.
Do you love recipes? Check out our copy cat recipes, dessert recipes, and our Crock Pot Recipes.