Cruise ship dining is one of the best parts of any cruise vacation! From specialty restaurants to the buffet there are so many choices available!
There are so many different options for dining on a cruise ship. Each cruise line offers a different variety of restaurants and options.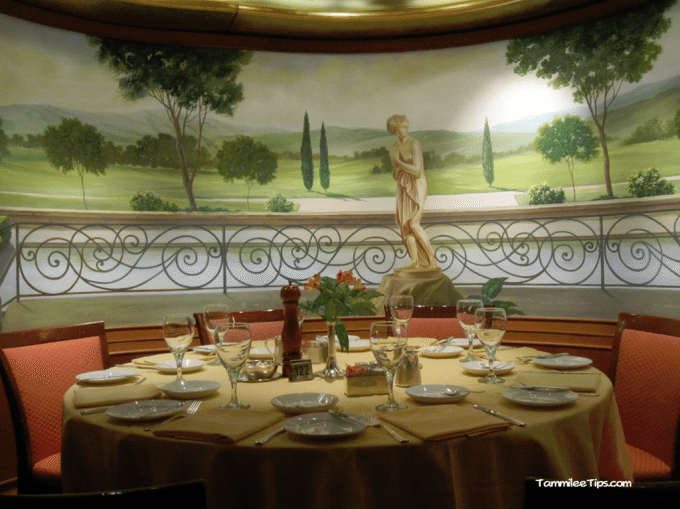 Traditional Dining- With traditional dining you have a set dining time every day and a set table. On the first night you are assigned a table. Prior to departing you can chose which of the 2 dinner times you would like, early or late seating.
Anytime Dining – With anytime dining you chose when you want to eat. You can decide to eat early one night and late the next night. You do not have an assigned table and you can eat as a couple/family or decide to share with other passengers.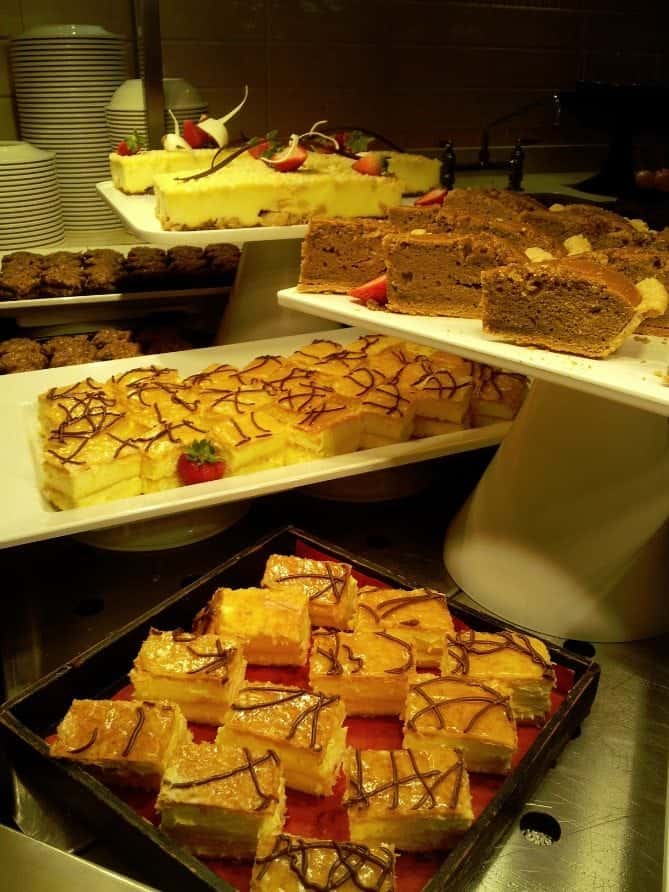 Buffet – The buffet is open throughout the day with a rotating meal service. This is a great option for a casual low key meal. The only dress coat in the buffet is you cannot just wear your swimwear.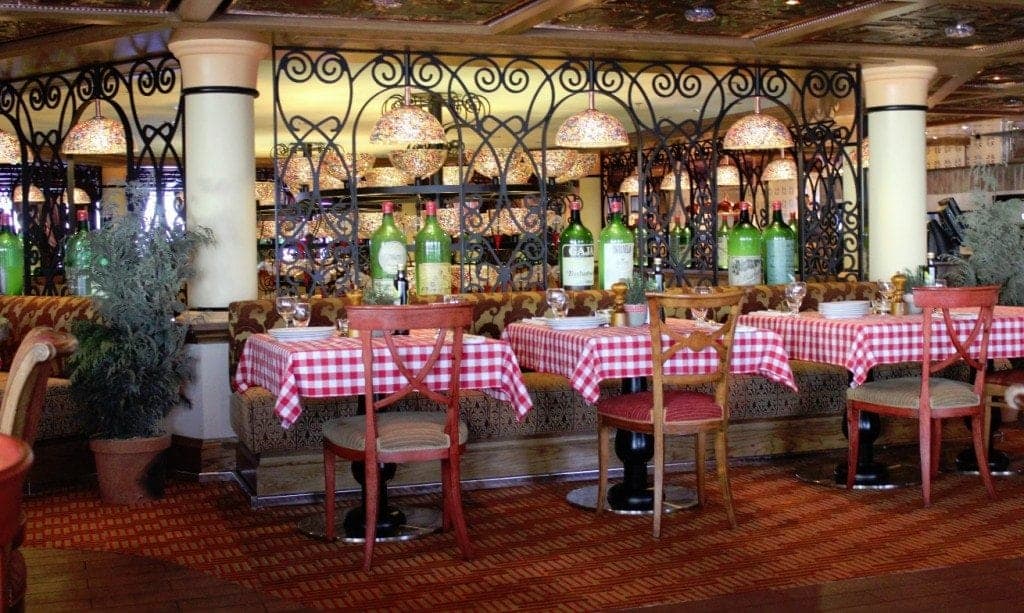 Specialty Restaurants – Many cruise lines have specialty restaurants on board the boat. Depending on the cruise line the price can vary.
On Carnival Cruise Line you can enjoy Fahrenheit 555 Steak House, Cucina Del Capitano and more!
On Princess Cruises you can dine at their specialty restaurants for $20/person. The specialty restaurants include Sabatini's Italian restaurant and Sterling Steakhouse. The meals in these restaurants are elaborate and amazing. You go through at least 4-5 courses of unbelievable food prepared specially for you.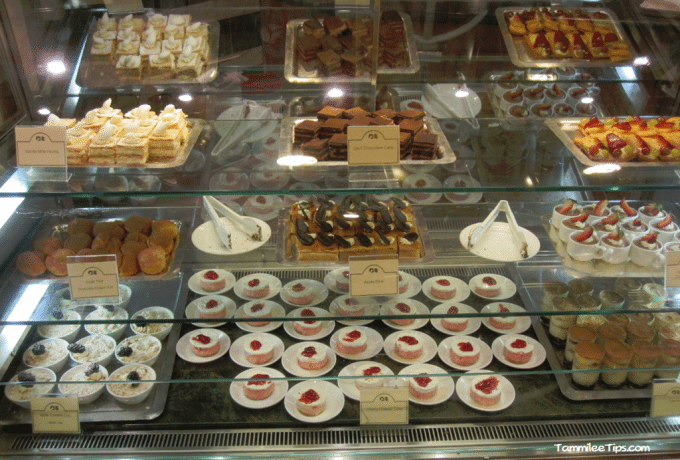 Coffee Bar – Many cruise lines have a coffee bar on board.  You can order a espresso or other specialty coffee drink for an additional charge.
Ice Cream Bar – Most of the cruise ships we have been have had an ice cream bar. They offer free ice cream cones. You can also chose to order a specialty shake or other ice cream option for a free.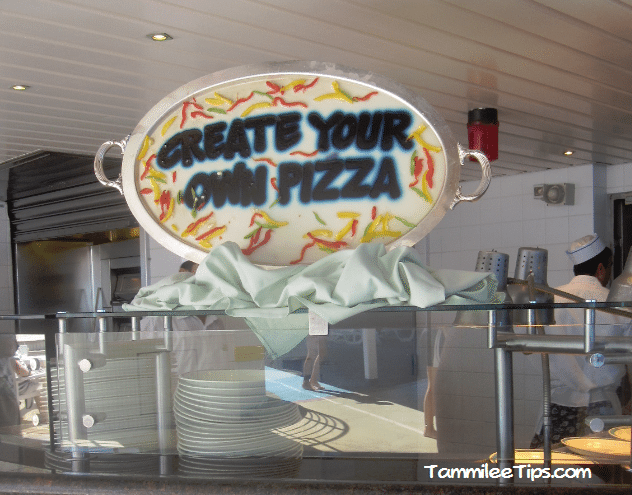 Pizza Bar – The pizza bars are normally located near the top deck of the boat. They have a rotating selection of pizzas available daily.
Beverage bars – There is a wide variety of bars available on most cruise ships. They range from lounges with live music, open air bars near the pool deck, small intimate dining bars near the main restaurants and specialty martini bars. Alcoholic drinks are an additional expense on most cruise lines.
On Carnival Cruises you can check out the Red Frog Pub, Red Frog Rum Bar, Blue Iguana Tequila Bar, The library bar and so many more!
Each cruise ship and cruise line offers a wide variety of dining options.