Frosted Pineapple Cookies are the perfect cookie for Day 13 of our 25 days of Holiday Cookies and Treats!
I continue to be on a tropical cookie theme……Maybe I need a vacation to a tropical island more than I realized. Oh my! I seem to be finding ways to put coconut, pineapple and rum in every thing I can.
For the non-coconut fans you will be happy to know I left the coconut out of this cookie. For the coconut fans you could easily add coconut into this cookie if you love it and can't live without it.
These cookies are crazy easy to make, moist, delicious and hopefully transport you to a gorgeous tropical beach!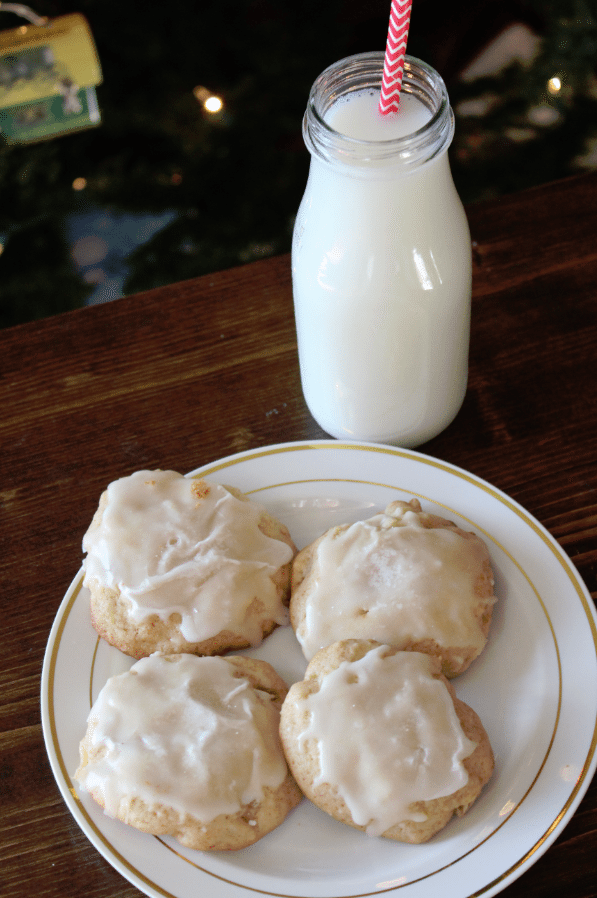 Frosted Pineapple Cookies
Ingredients
1 can crushed pineapple
1/2 cup shortening
1 cup packed brown sugar
1 egg
1 tsp vanilla extract
2 cups all purpose flour
1 1/2 tsp baking powder
1/4 tsp baking soda
1/4 tsp salt
1 1/2 cups confectioners sugar
Directions
Pre-heat oven to 325 degrees
1. Drain pineapple, reserving 3 tbsp juice
2. Cream shortening and brown sugar until light and fluffy, beat in egg
3. Add pineapple and vanilla, mix well
4. Combine the baking powder, baking soda, flour and salt in a separate bowl. Gradually add to the creamed mixture
5. Drop by the spoonful onto a cookie sheet, bake for 17-20 minutes
Frosting
1. Combine confectioners sugar with reserved pineapple juice to achieve a spreadable frosting. Frost cooled cookies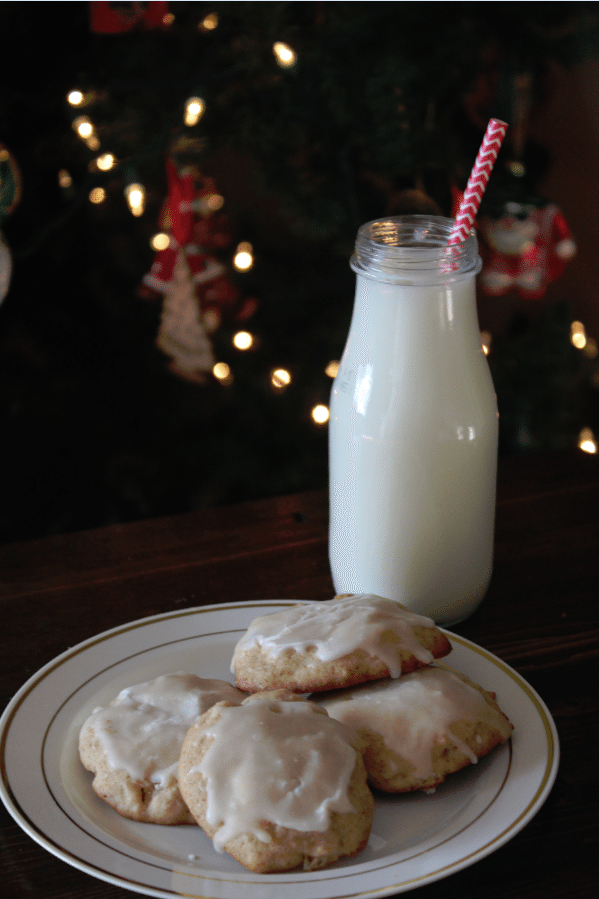 25 Days of Holiday cookies and treats
Day 1 – Krumkake
Day 2 – Crock Pot Cinnamon Pecans
Day 3 – Sweet & Spicy Almonds
Day 4 – Minty Chocolate Balls
Day 5 – Chocolate Shortbread Cookies
Day 6- Coconut Chocolate Chip Cookies
Day 7- Molasses Cookies
Day 8- Ranger Cookies
Day 9 – Coconut Pineapple Drop Cookies
Day 10- Chocolate Chip Coconut Rum Cookies
Day 11 – Apricot Coconut Cookie
Day 12 – Butter Pecan Cookies
Make sure to check back each morning for a new holiday cookie and treat recipe!
Do you love recipes? Check out our copy cat recipes, dessert recipes, and our Crock Pot Recipes.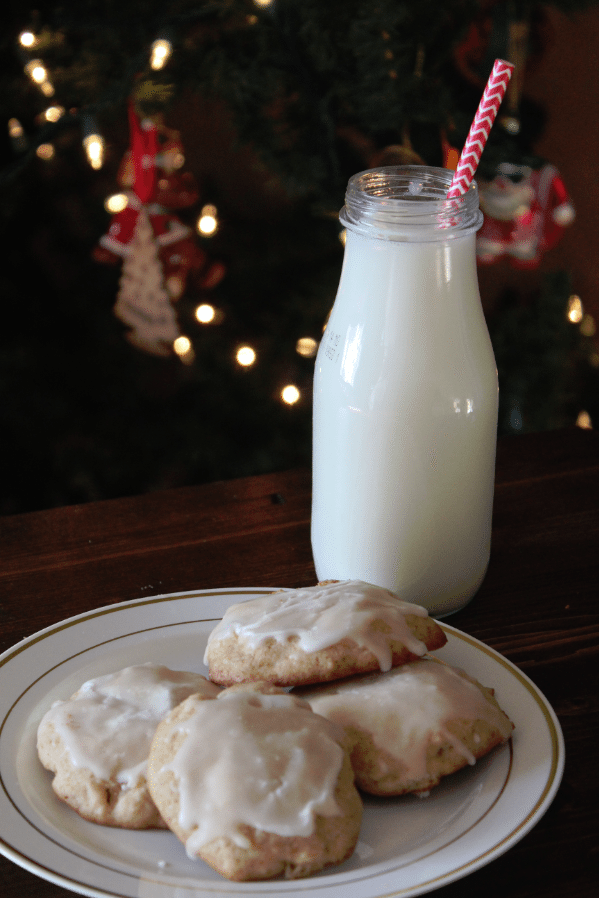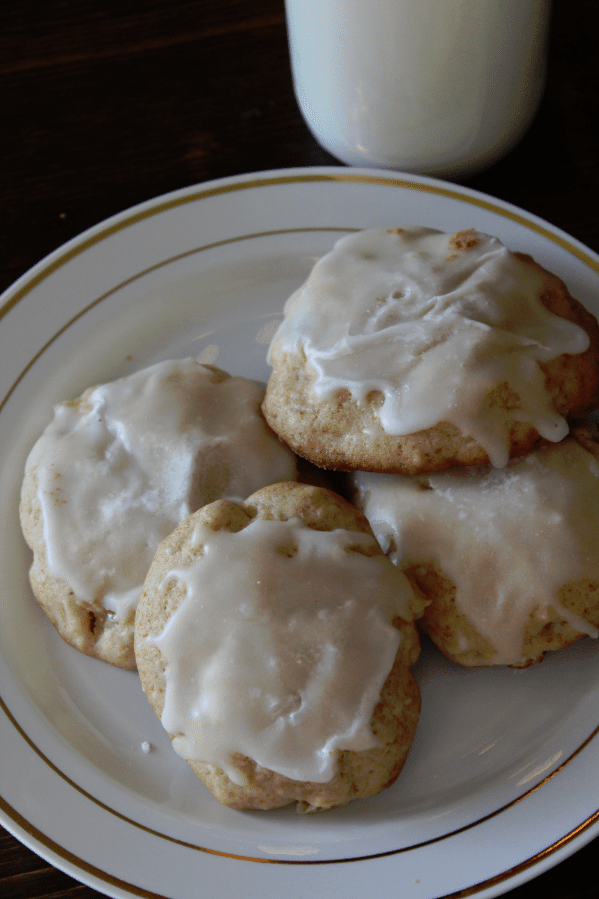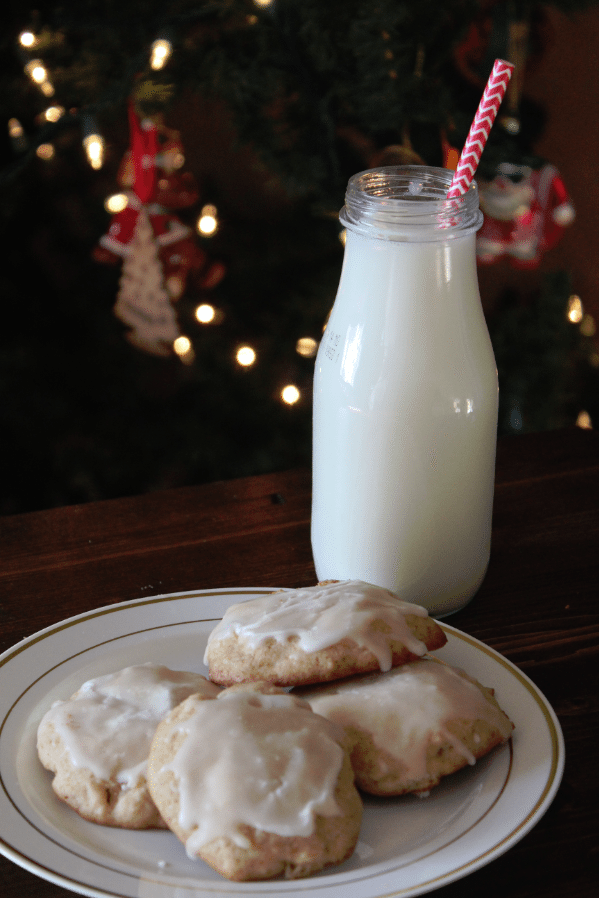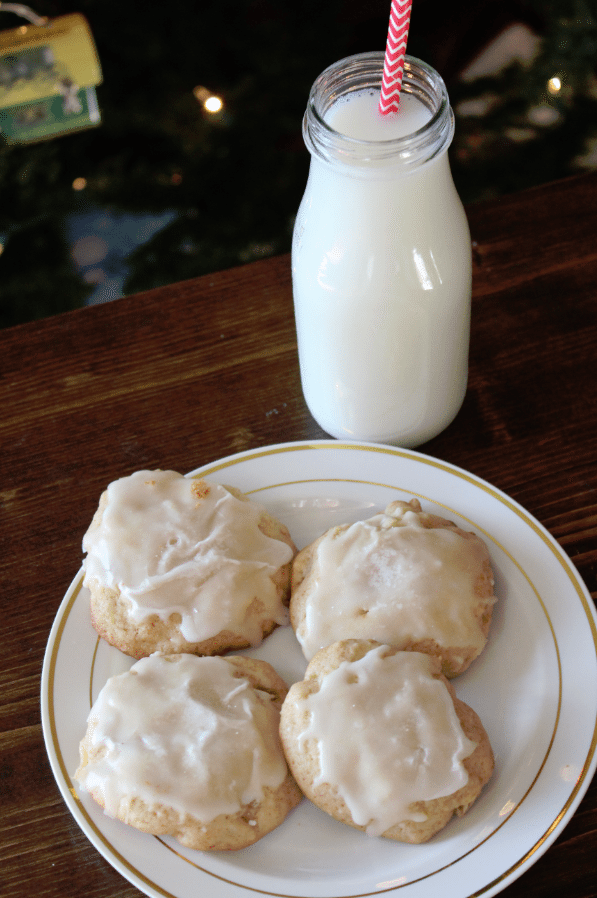 Instructions
Pre-heat oven to 325 degrees

Drain pineapple, reserving 3 tbsp juice

Cream shortening and brown sugar until light and fluffy, beat in egg

Add pineapple and vanilla, mix well

Combine the baking powder, baking soda, flour and salt in a separate bowl. Gradually add to the creamed mixture

Drop by the spoonful onto a cookie sheet, bake for 17-20 minutes