Epic guide to Peach Schnapps Drinks including shots and cocktails. Where to buy peach schnapps, how to store it, and so much more.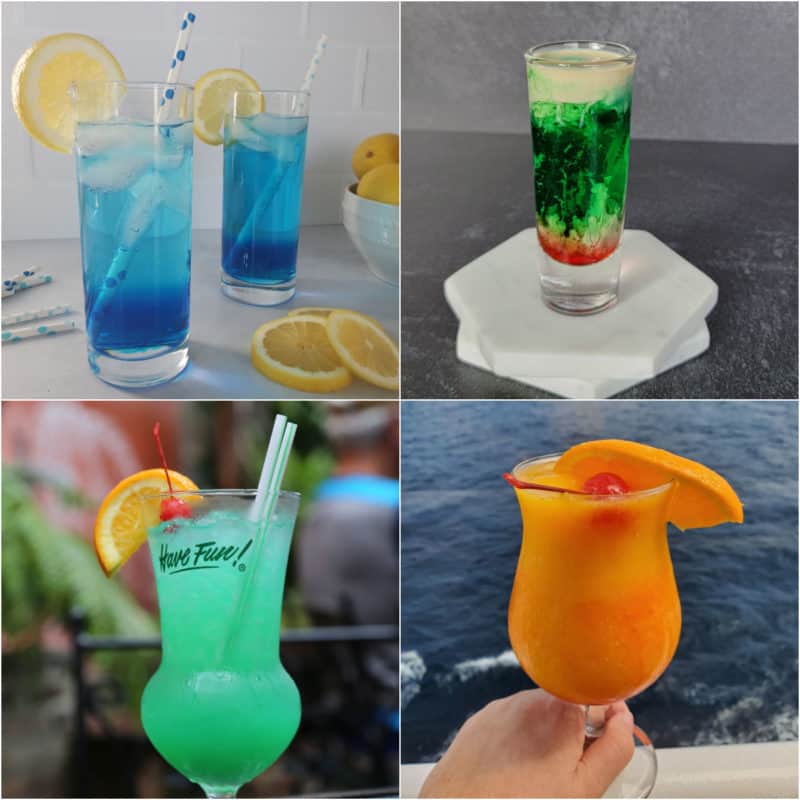 Epic guide to Peach Schnapps Drinks
We love making epic Peach Schnapps Drinks! They taste amazing and you can use this liqueur in so many cocktails to add a great peach flavor.
What Is Peach Schnapps?
Peach schnapps is your go-to for adding juicy peach goodness to cocktails and shots. Here we will cover all your questions about this fruity yet versatile liqueur.
Is Peach Schnapps Alcohol?
Peach schnapps is a liqueur made from peaches and sugar distilled with a neutral grain base spirit. Schnapps may be derived from various fruits, but peach is the most popular flavor.
Peach schnapps is equally delicious chilled or at room temperature. While a bit cloying consumed alone, the liqueur may be mixed into an assortment of cocktails, including the famed Sex on the Beach drink.
Peach Schnapps Alcohol Content
On average, peach schnapps contains roughly 20 percent alcohol.
How to Store Peach Schnapps
Unopened and opened peach schnapps should be stored in a cool, dry place away from direct heat or sunlight.
Once opened, keep the bottle shut tightly to minimize air exposure, and keep it refrigerated if you want to serve it cold.
Does Peach Schnapps Go Bad?
Like other liqueurs, unopened peach schnapps has virtually indefinite shelf life when properly stored.
After opening a bottle, enjoy it as soon as you detect any unusual colors, aromas, or tastes. These telltale signs of degradation usually appear within a year of opening.
Where to Buy Peach Schnapps
You can snag a bottle anywhere liquor is sold, including your local grocer or liquor store. Peach schnapps is stocked alongside the liqueurs and cordials.
How Much Is Peach Schnapps?
Peach schnapps is an inexpensive cocktail staple. A bottle will run you about $10, although premium brands can cost a bit more.
Peach Schnapps Calories
Common brands of peach schnapps contain anywhere from 50 to 70 calories.
Is Peach Schnapps Gluten-Free?
Yes! Peach schnapps is a liqueur with no ingredients containing gluten.
Is Peach Schnapps Vegan?
Yes! Schnapps, including the peach variety, are generally not made with animal products.
How Many Carbs Are in Peach Schnapps?
There are about 7 grams of carbs per ounce of peach schnapps.
Peach Schnapps Substitutes
These peach schnapps replacements cover a range of cocktail styles and flavor profiles.
Peach Brandy
Many peach brandies feature notes of vanilla and warm spice that elevate cocktails beyond flavoring them with fruit. Keep in mind that brandy has a higher alcohol content.
Apricot Brandy
Apricot is similarly flavored to peach, so apricot brandy also functions as a replacement for peach schnapps.
Peach Vodka
Peach-flavored vodka is a natural substitute for peach schnapps. After all, the liqueur is frequently used alongside vodka.
Peach Juice
Peach juice is the only non-alcoholic option on this list. Use peach juice instead of peach schnapps when you want to tone down the alcohol content while still infusing drinks with a burst of peach.
Peach Liqueur vs. Peach Schnapps
Peach schnapps belongs to the peach liqueur family, the range of peach-flavored spirits that includes peach brandy and creme de Peche. The difference between the two is that peach schnapps combines peaches and sugar with a neutral grain base spirit, whereas the flavorings in liqueurs are added after distillation.
Peach Schnapps Drinks
The straightforward peachiness of peach schnapps makes it a great complement to lighter-colored base spirits such as vodka, tequila, and gin.
Contemporary cocktail recipes also often pair the peach schnapps liqueur with whiskey; bourbon and peach, for instance, are a Southern flavor combination.
Garnish with fresh peach slices for a great look.
Feel free to whip up these delights for your next summer cocktail party.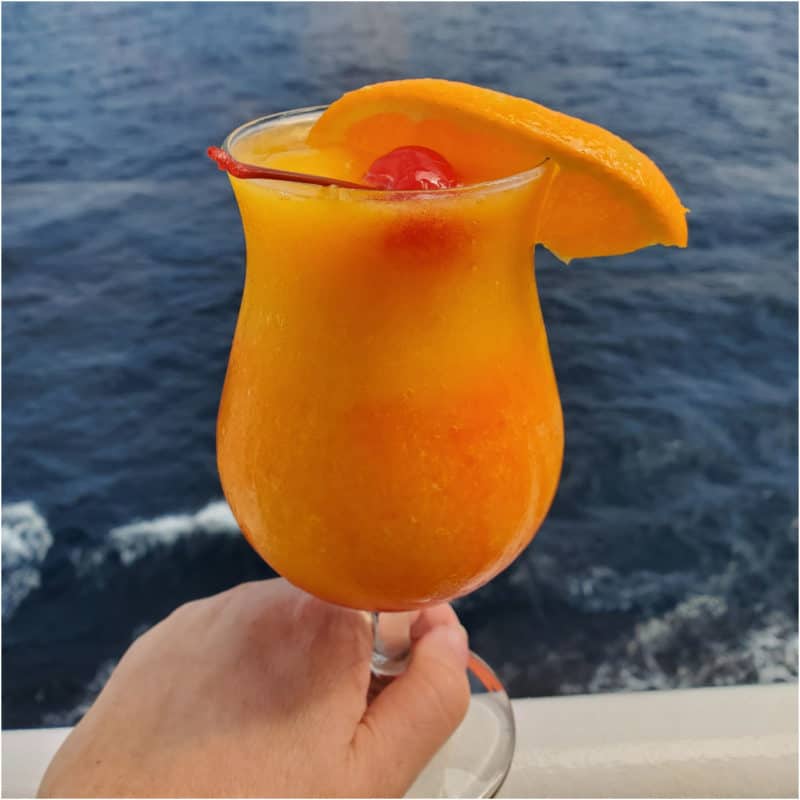 Ingredients: Peach Schnapps, Mango Margarita Mix, Grenadine; Orange and Maraschino Cherry for Garnish
This peach-forward frozen cocktail is one of our favorites from Carnival Cruises.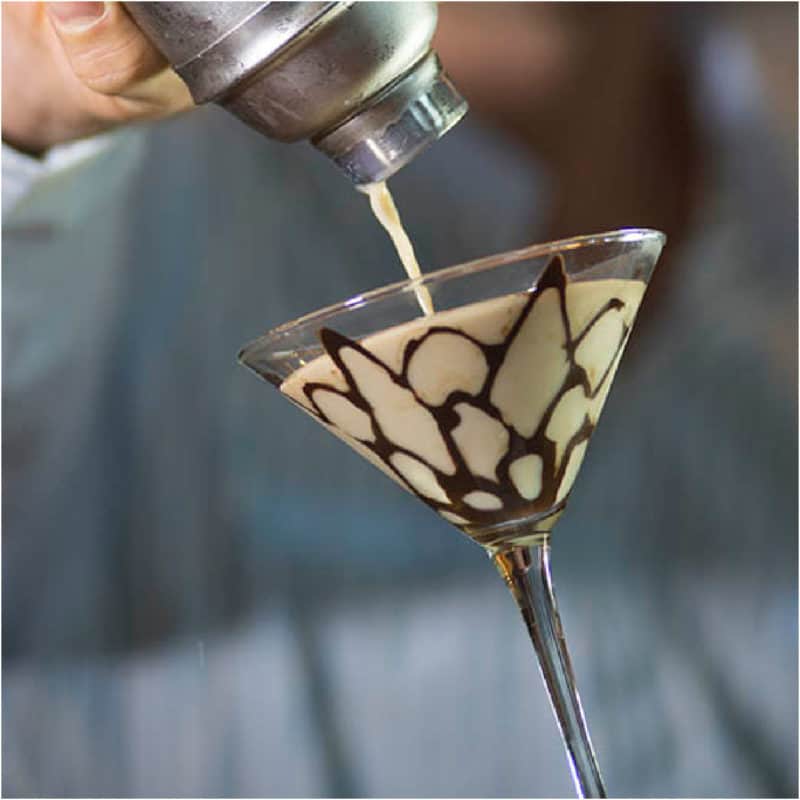 Ingredients: Malibu Coconut Rum, Irish Cream, Frangelico, Peach Schnapps, Disaronno Amaretto, Butterscotch Schnapps
Tiramisu lovers unite - this martini combines just six ingredients to create your new favorite martini.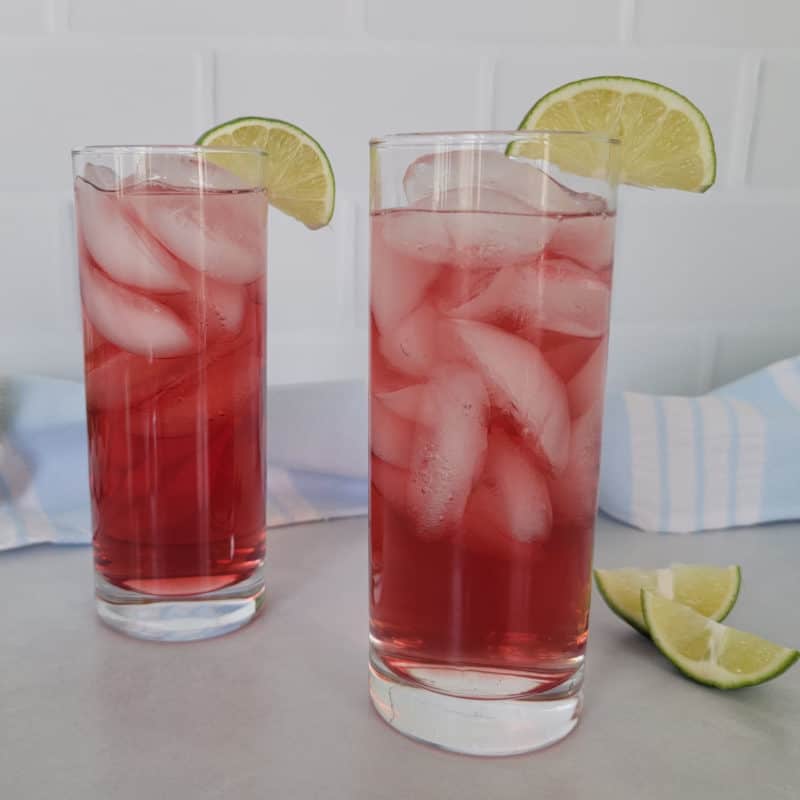 Ingredients: Vodka, Peach Schnapps, Cranberry Juice, Lime Wedge for Garnish
Although its origins remain unclear, some accounts say that the Woo Woo drink was served to fans at bars each time the New York Mets scored in a game.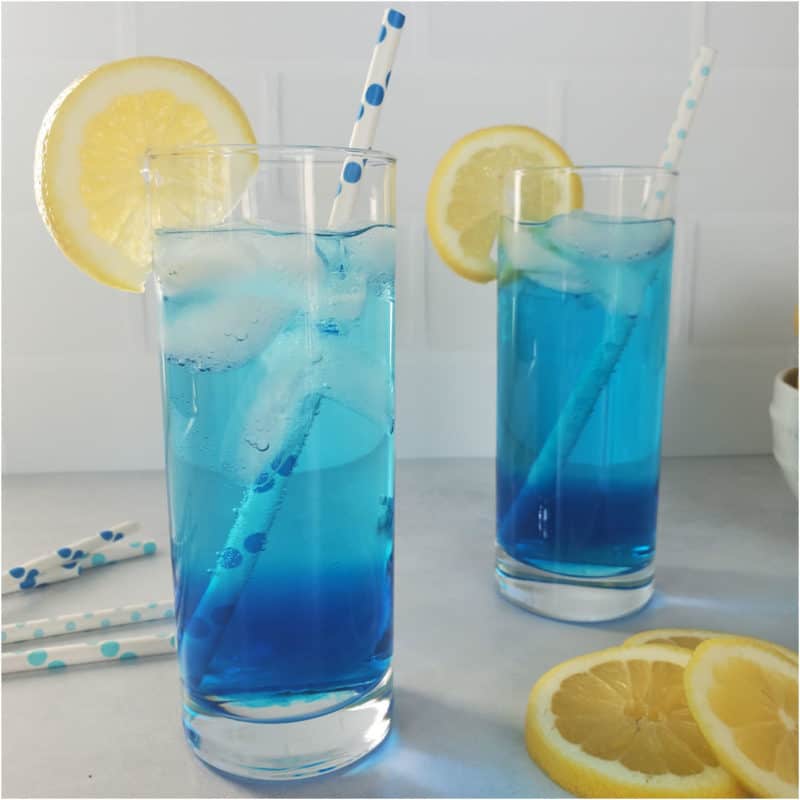 Ingredients: Peach Schnapps, Blue Curaçao, Vodka, Sprite
The Sex in the Driveway cocktail is our blue curaçao-fueled twist on the popular Sex on the Beach cocktail.
Check out all of our fun blue cocktails.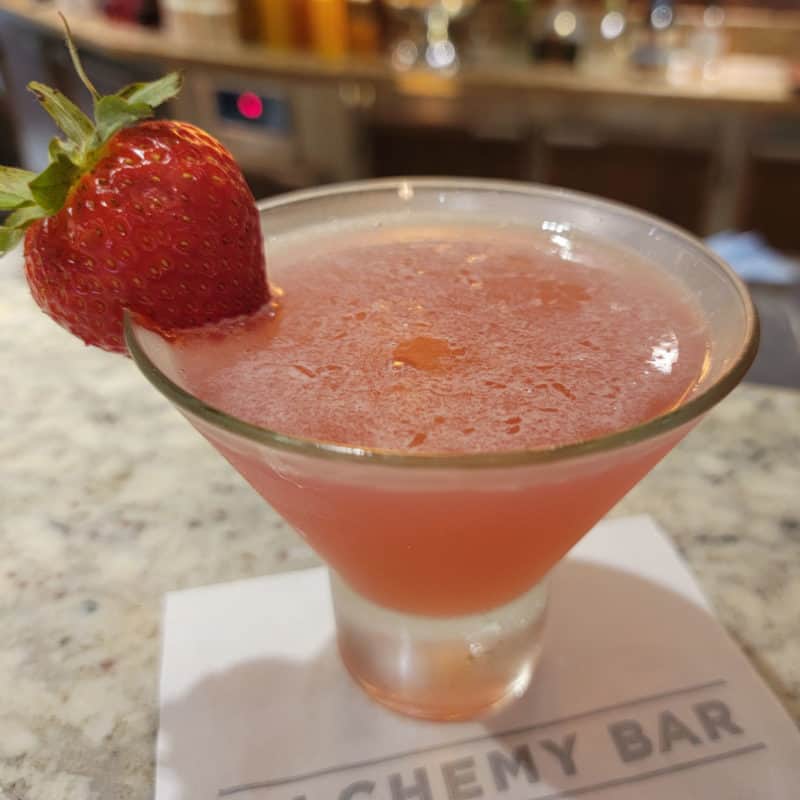 Ingredients: Absolut Citron Vodka, Peach Schnapps, Lemonade, Cranberry Juice
This peach-citrus-cranberry spin on the classic cosmopolitan is a favorite from Alchemy Bar, the premium cocktail venue on Carnival Cruise Ships.
Ingredients: Captain Morgan Rum, Peach Schnapps, Orange Juice, Rose's Lime Juice, Grenadine
This copycat Chili's cocktail is as dangerously easy to drink as it is to make.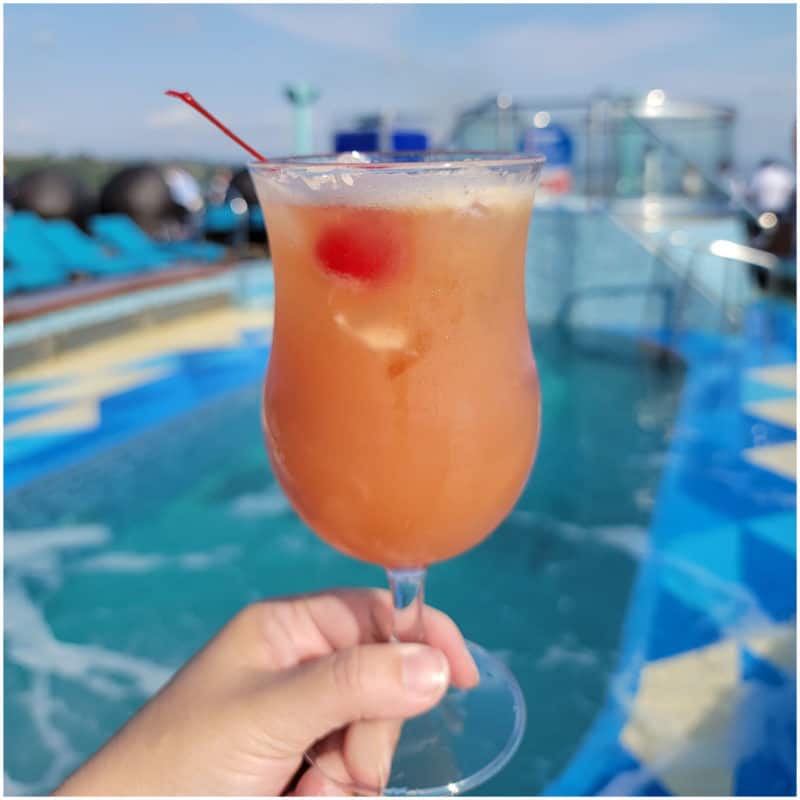 Ingredients: Skyy Vodka, Malibu Coconut Rum, Peach Schnapps, Cranberry Juice, Orange Juice, Pineapple Juice
The refreshing Carnival Cruiser cocktail will have you dreaming of turquoise waves and warm sandy beaches in no time.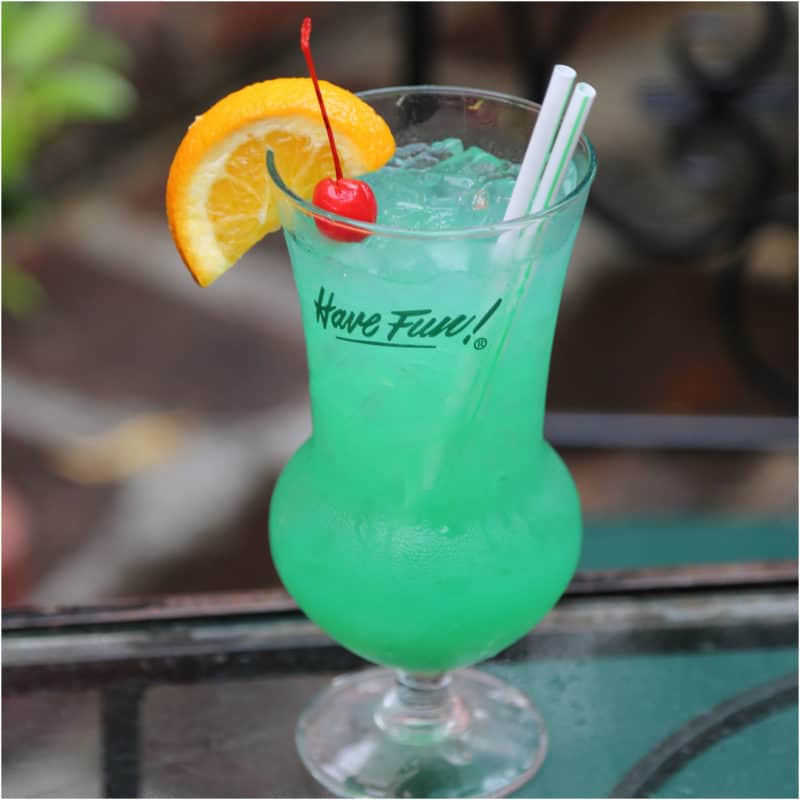 Ingredients: Peach Schnapps, Blue Curaçao, Vodka, Orange Juice, Pineapple Juice
The Fuzzy Leprechaun is a peach-orange pineapple cocktail that is dangerously easy to drink.
Upcoming Cocktails include Fuzzy Navel, Peach Daiquiri, Screwdriver, Bellini, and so many more!
Peach Schnapps Shots
These crowd-pleasing shots feature peach schnapps.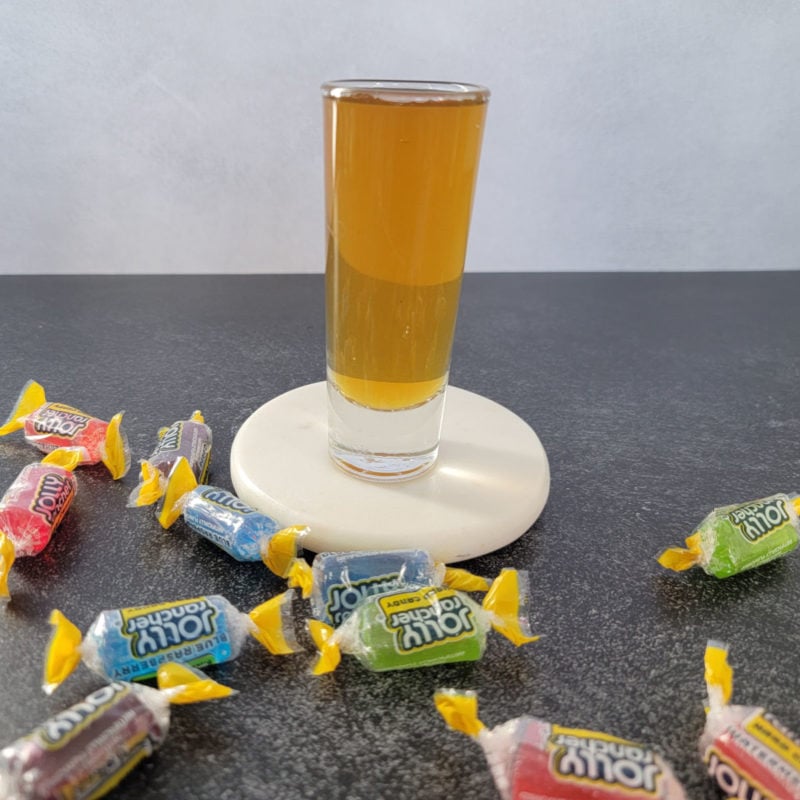 Ingredients: Midori Melon Liqueur, Peach Schnapps, Sour Mix, Grenadine
Feel free to experiment with fruit-flavored liqueurs and garnishes to up the ante of this sweet-tart shot.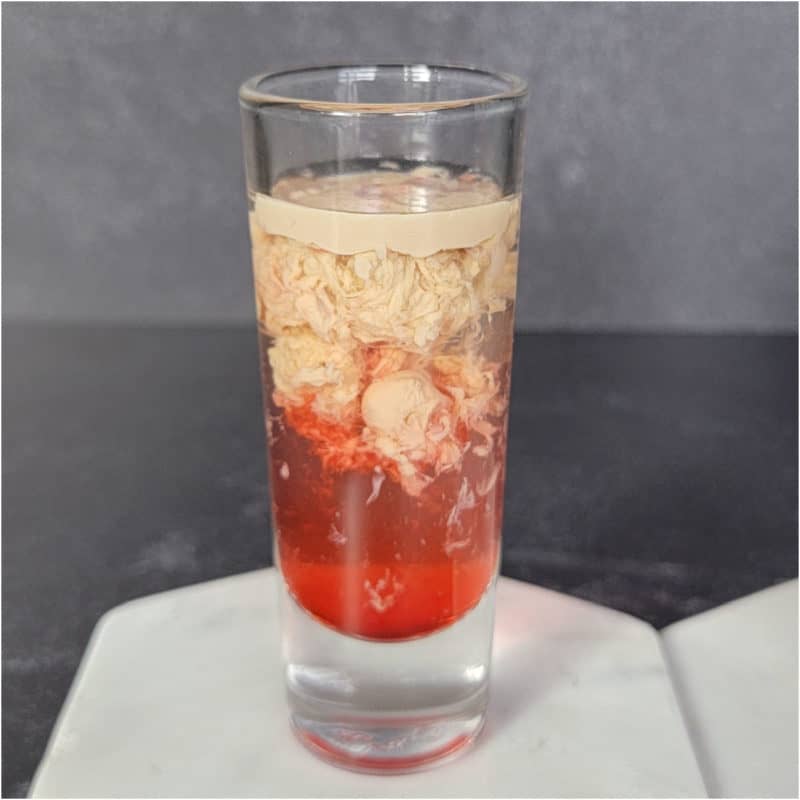 Ingredients: Peach Schnapps, Bailey's Irish Cream Liqueur, Grenadine
The Brain Hemorrhage Shot intentionally uses peach schnapps to curdle the cream in Bailey's, resulting in a creepy yet fun visual. A Great Halloween Party Cocktail Shot.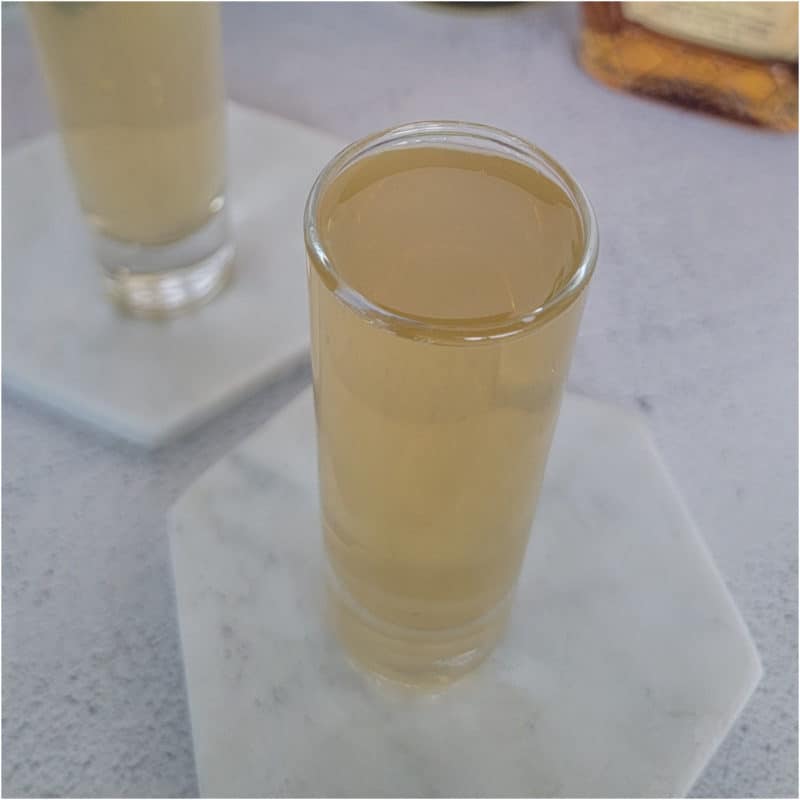 Ingredients: Peach Schnapps, Crown Royal Canadian Whisky, Sweet and Sour Mix, Triple Sec
The water moccasin shot is similar to the green tea shot, except it swaps Jameson for Canadian whisky.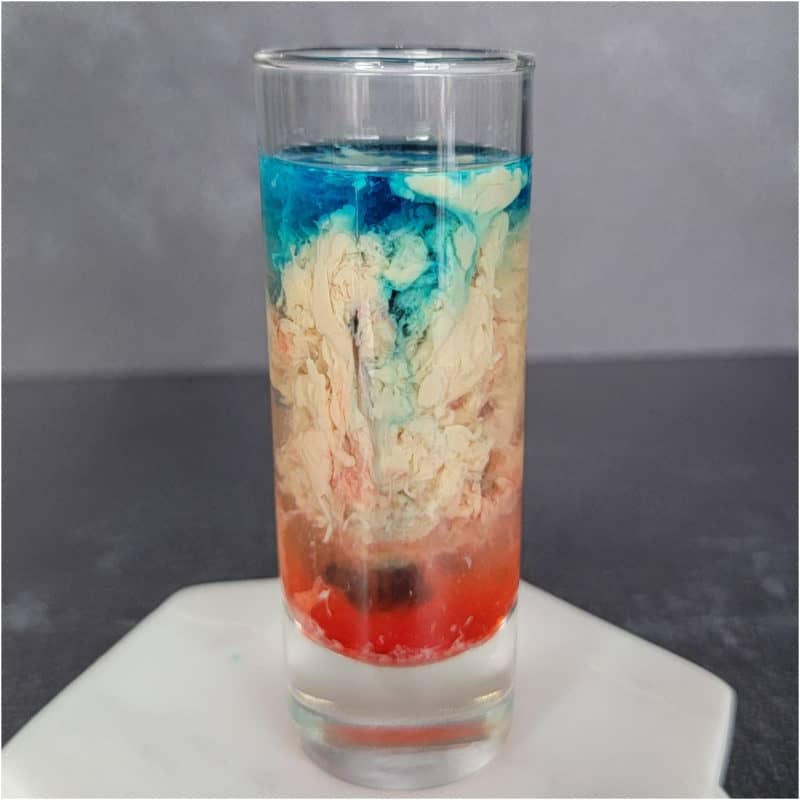 Ingredients: Peach Schnapps, Bailey's Irish Cream, Grenadine, Blue Curaçao
Blue Curaçao turns our Brain Hemorrhage Shot into a colorful and visually-pleasing shot.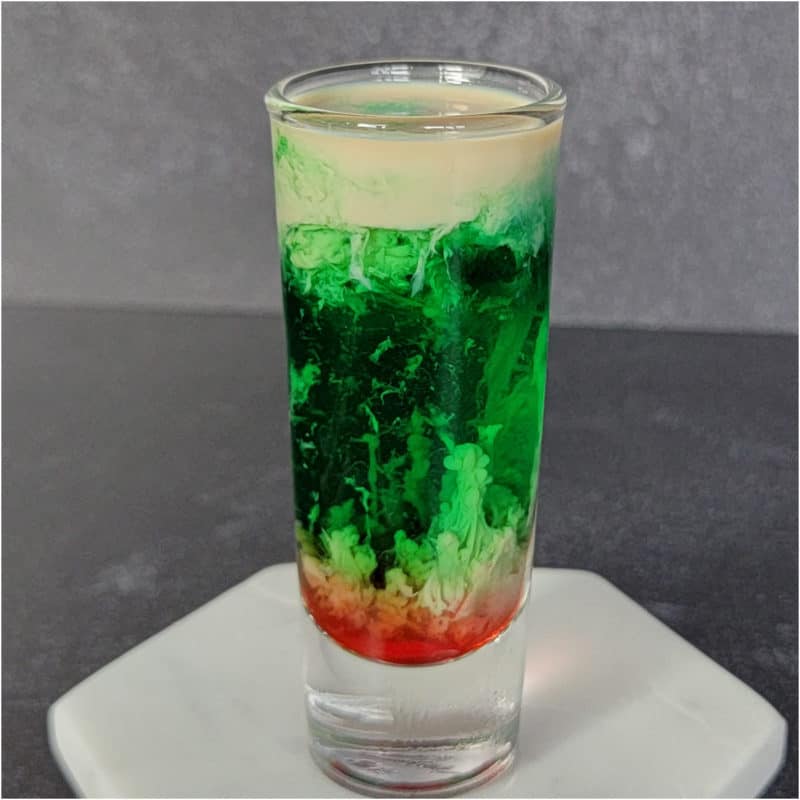 Ingredients: Peach Schnapps, Crème de Menthe, Bailey's Irish Cream, Grenadine
Peach, mint, and Irish cream combine to form a zombie-themed shot, making it a hit for any Halloween party.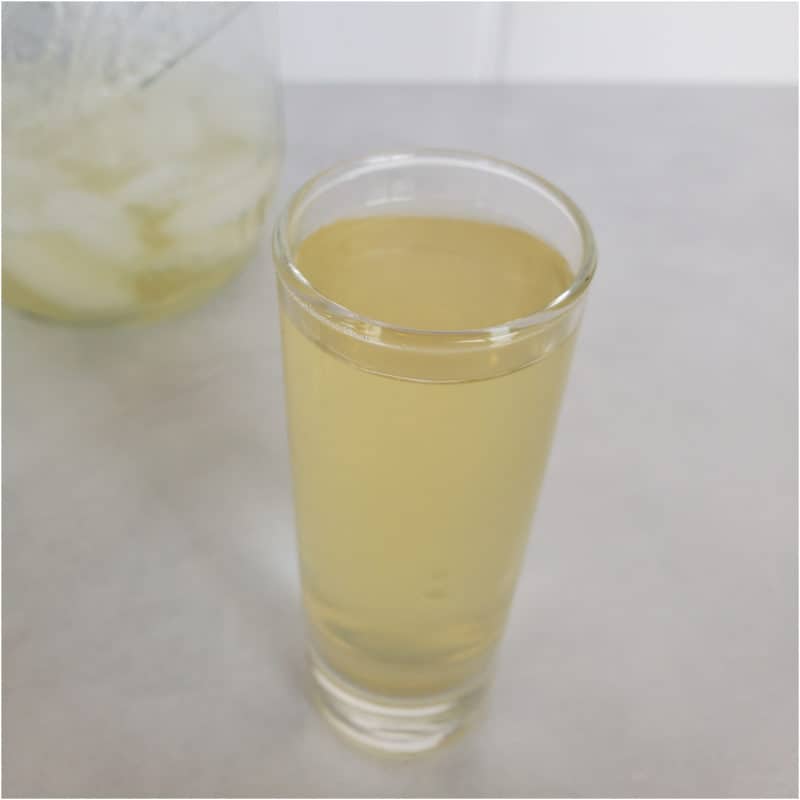 Ingredients: Jameson Irish Whiskey, Peach Schnapps, Splash of Sprite or Lemonade
This shot gets its name from its loose green tea flavor, although none of its ingredients contain green tea.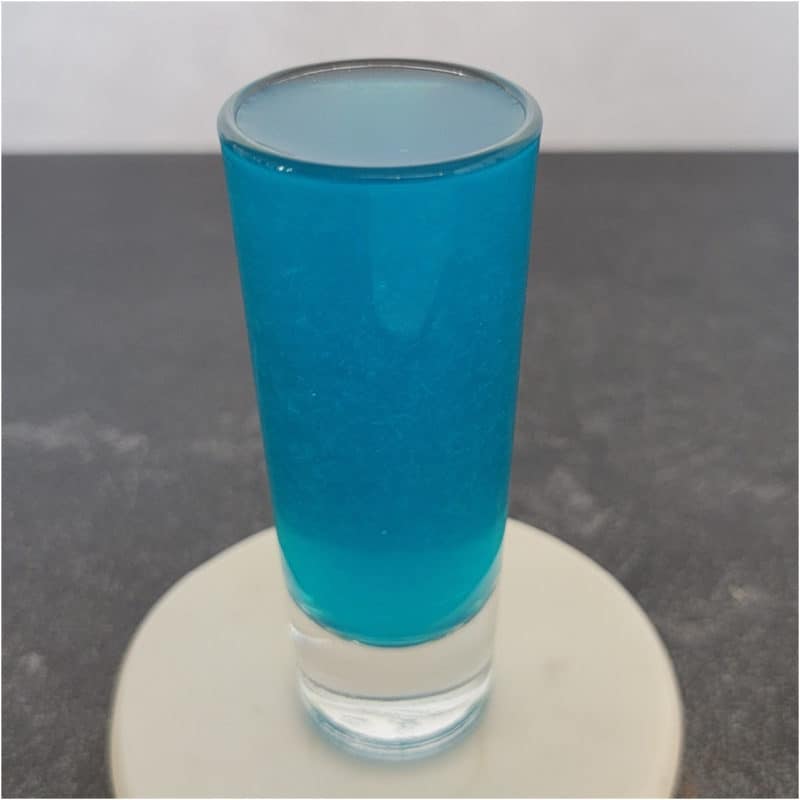 Easy Blue Balls Shot recipe is a fun party cocktail! This bright blue cocktail shot has a hint of coconut, peach, and orange flavor.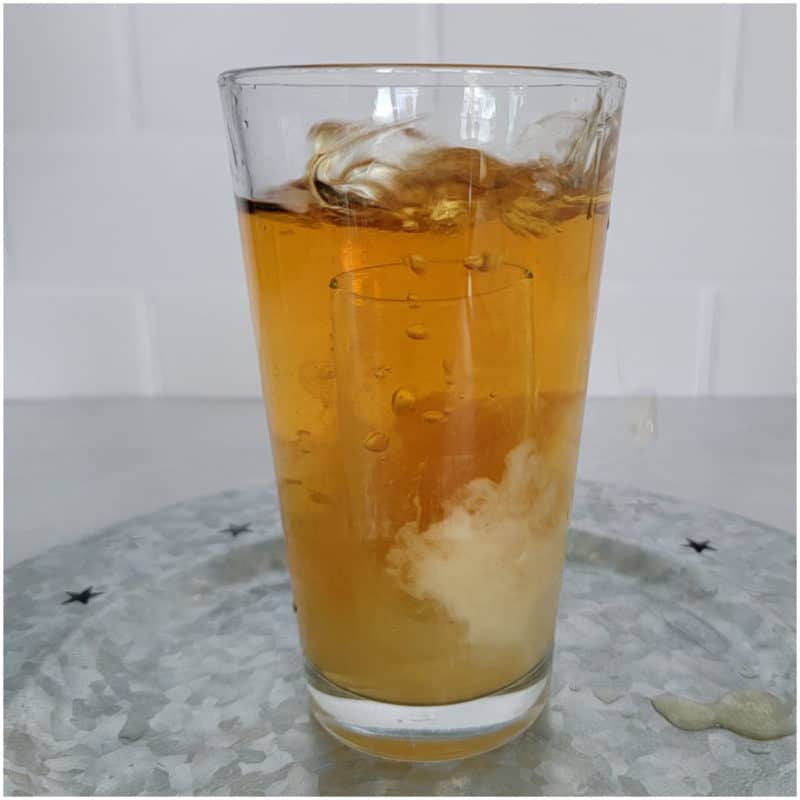 Ingredients: Crown Royal Canadian Whisky, Peach Schnapps, Malibu Coconut Rum, Cranberry Juice, Red Bull
This Sin City-inspired shot is a must for your next casino party.
Recipe Tips
Printable recipe card instructions are available in each recipe post.
Nutrition information, including calories, protein, calcium, carbohydrates, fiber, vitamin c, potassium, cholesterol, sodium, trans fat, monounsaturated fat, polyunsaturated fat, and more, will vary depending on the products used.
Great Cocktail Tools
2 ounce shot glasses - We love these 2 oz shot glasses especially for layered shots.
Bar Spoon - Bar spoons help to create layers in the cocktail shot. They fit perfectly into the cocktail shot glass.
Cocktail Shaker – This cocktail shaker comes with a fantastic set of tools
Stemless Martini Glasses - These stemless martini glasses are fantastic. These cocktail glasses look fantastic.
Martini Glass - We like the look of the classic martini glass
Jell-O Shot Cups - We suggest using two-ounce Jell-O shot cups.
OXO angled jiggers - these are our go-to measuring tools for cocktails. They work perfectly for pouring in layers for cocktails.
Margarita Glasses - We like the look of classic margarita glasses but you can use any glass for this great cocktail.
Great Recipe Collections
Funny Cocktail Names - From Duck Farts to Nutty Irishmen, this funny drink names collection will have you giggling and finding tons of great new cocktails to enjoy!
Blue Curacao Cocktails - Epic Guide to Blue Curacao Drinks, including bright blue martinis, cocktails, and shots!
Grand Marnier Cocktails - we have answered your most important questions about this premium French liqueur and shared our favorite Grand Marnier Cocktails.
Fireball Cinnamon Whisky - Epic Guide to Fireball Cinnamon Whisky! This cinnamon-flavored whiskey has become one of the most popular mixers to use.
Cocktails with Grenadine - One of the most popular mixers for cocktails and mocktails. How to mix with it, what it tastes like, and how to use it.
Vodka Cocktail Recipes - Check out all of our easy vodka cocktails that taste amazing.