Ginger beer is a non-alcoholic brew featuring the robustness and bite of ginger, a root-based plant with a centuries-long history of use in holistic medicine. It is also a staple in the many variations of the mule cocktail, as well as the classic Dark 'n' Stormy. Here are the answers to all your questions about this popular drink mixer.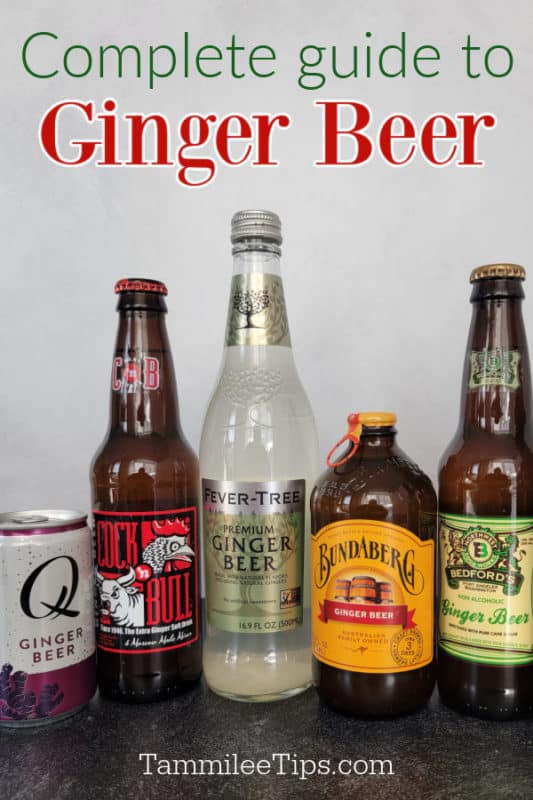 Complete Guide to Ginger Beer
What Flavor Is Ginger Beer?
Ginger beer leads with pungent fresh ginger root, offers a hint of sweetness, and finishes with spice.
Where to Buy Ginger Beer
Ginger beer can be purchased at any retailer that sells a variety of soft drinks.
What Aisle is Ginger Beer In?
Ginger beer is stocked in the soft drink and sparkling water section.
How Much Does Ginger Beer Cost?
When purchased in a pack, ginger beer costs a little over $1 per bottle or can.
Does Ginger Beer Go Bad?
Like many alcoholic beverages, including beer, ginger beer past expiration is still safe to drink. However, its quality will deteriorate upon opening.
How Long Does Ginger Beer Last?
Unopened ginger beer stored away from direct heat or sunlight remains drinkable for up to nine months past its expiration date. As with other fermented beverages, refrigerated ginger beer that has been opened will keep for around four days.
How to Store Ginger Beer
Ginger beer purchased from the refrigerated section should always be kept in the refrigerator.  Otherwise, this non-alcoholic brew is best stored in a cool, dry area away from direct heat or sunlight.
Once opened, ginger beer should always be refrigerated, as opening a can or bottle speeds up the oxidation and evaporation that cause its quality to deteriorate.
Ginger Beer Substitutes
These ginger beer substitutes come in handy when you are in a pinch. Pro tip - use ginger-flavored simple syrup to infuse your beverage with ginger as needed.
Ginger Ale
Ginger ale is the most natural replacement for ginger beer. While it is markedly sweeter and offers less of a bite than ginger beer, it will still give beverages the fizziness and ginger taste associated with ginger beer.
Lemon-Lime Soda
Lemon-lime sodas like Sprite give beverages the sweet zest and fizz factor of ginger beer. However, since it does not contain ginger, a flavoring such as ginger simple syrup must be added to give it a ginger profile.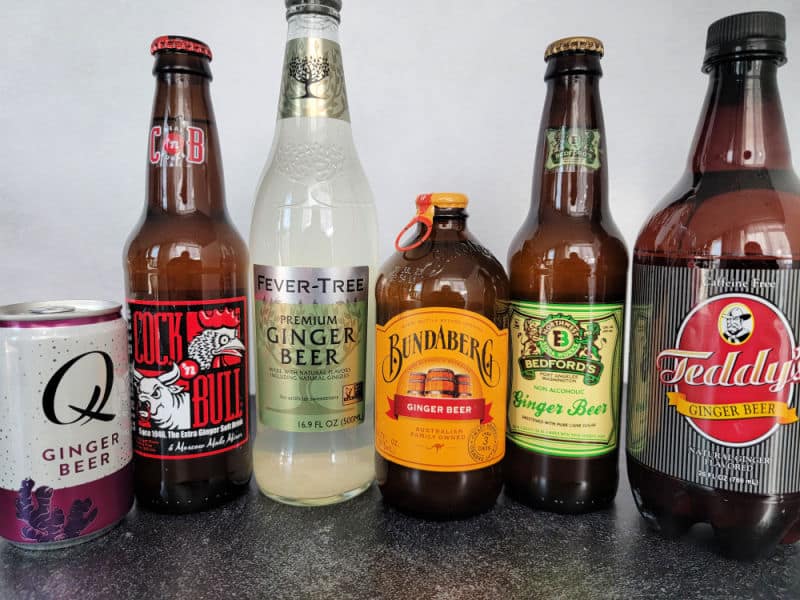 How Many Calories Are in Ginger Beer?
The calorie count of ginger beer varies by brand. Some brands contain around 100 calories per serving, whereas others have upwards of 250 calories per serving.
Is Ginger Beer Gluten-Free?
Ginger beer contains yeast, so it is not guaranteed to be gluten-free. Whether ginger beer is gluten-free will be disclosed on the label.
Is Ginger Beer Vegan?
Most ginger beer brands are vegan-friendly. However, some brands may contain animal-derived additives like bone char, so research this before purchasing.
How Many Carbs Are in Ginger Beer?
Common brands of ginger beer contain between 20 and 30 carbs per serving.
Does Ginger Beer Have Caffeine?
No! Ginger beer is naturally caffeine-free.
Ginger Beer vs. Ginger Ale
Although beer and ale are often used interchangeably, ginger beer and ginger ale are the exceptions.
Like alcoholic beer, ginger beer has been brewed and fermented. It features a carbonated mouthfeel alongside a ginger-forward flavor and spicy finish.
Ginger ale, on the other hand, is a ginger-flavored soda. It is sweeter than real ginger beer, and its ginger flavor is more muted.
Ginger Beer Cocktails
Here are our favorite cocktail recipes featuring this fizzy and pungent ginger brew. Many of these ginger beer cocktail recipes are super easy to make! All you need to do is pour your best ginger beer with a few other ingredients and stir them together over ice.
You don't need a mixology degree or bartending experience to make these amazing cocktails with ginger beer!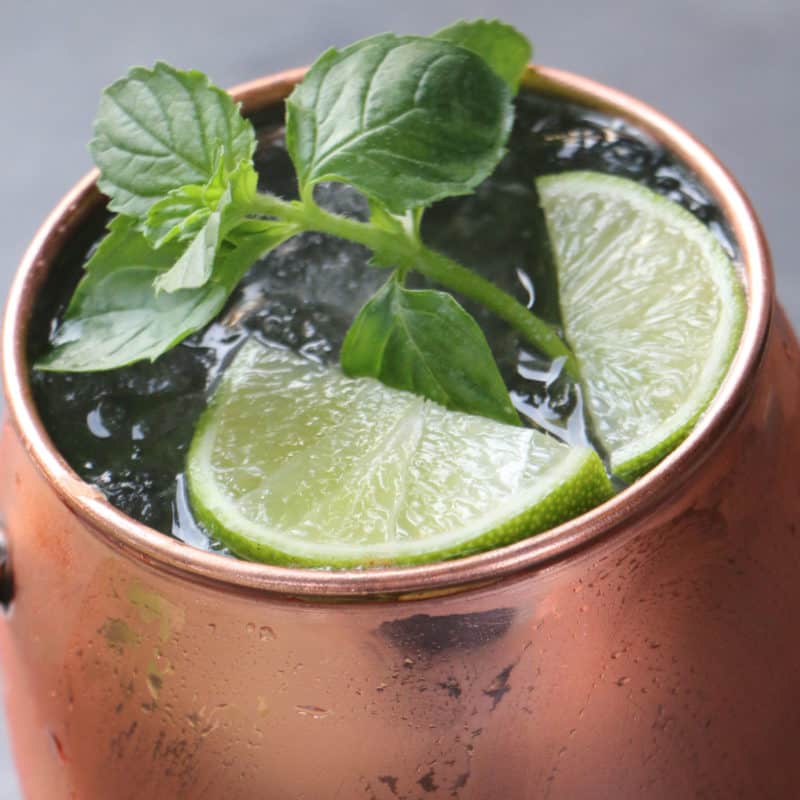 Ingredients: Vodka, Lime Juice, Ginger Beer; Lime and Sprig of Mint for Garnish
Fans of the Moscow mule may be surprised that the classic cocktail was invented by a Smirnoff executive wanting to boost vodka's popularity.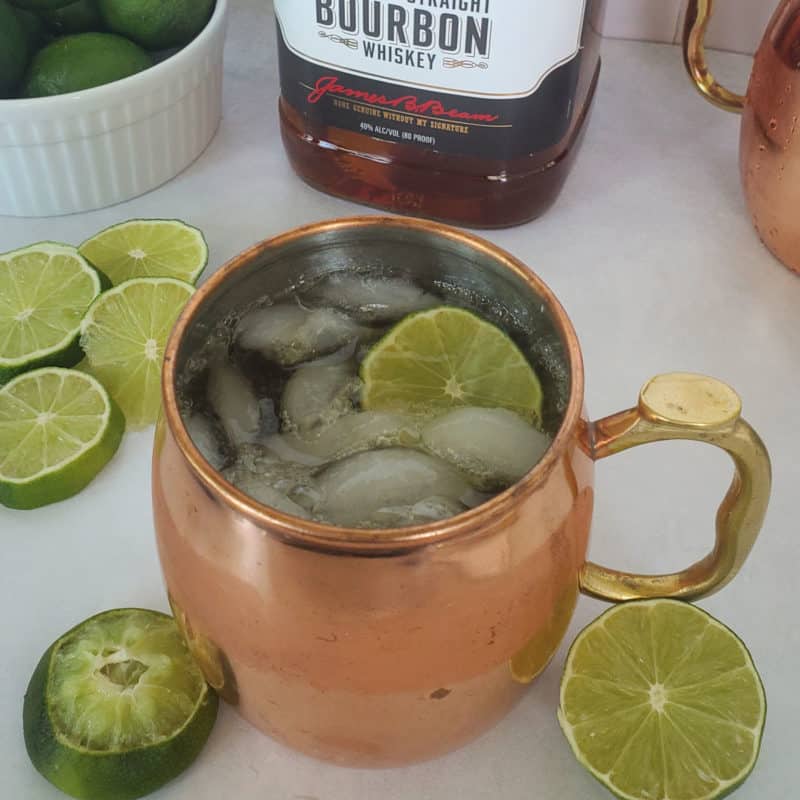 Ingredients: Bourbon, Lime Juice, Cold Ginger Beer, Lime Wedge for Garnish
This version of the time-tested mule cocktail is made using the boozy pride and joy of the state of Kentucky.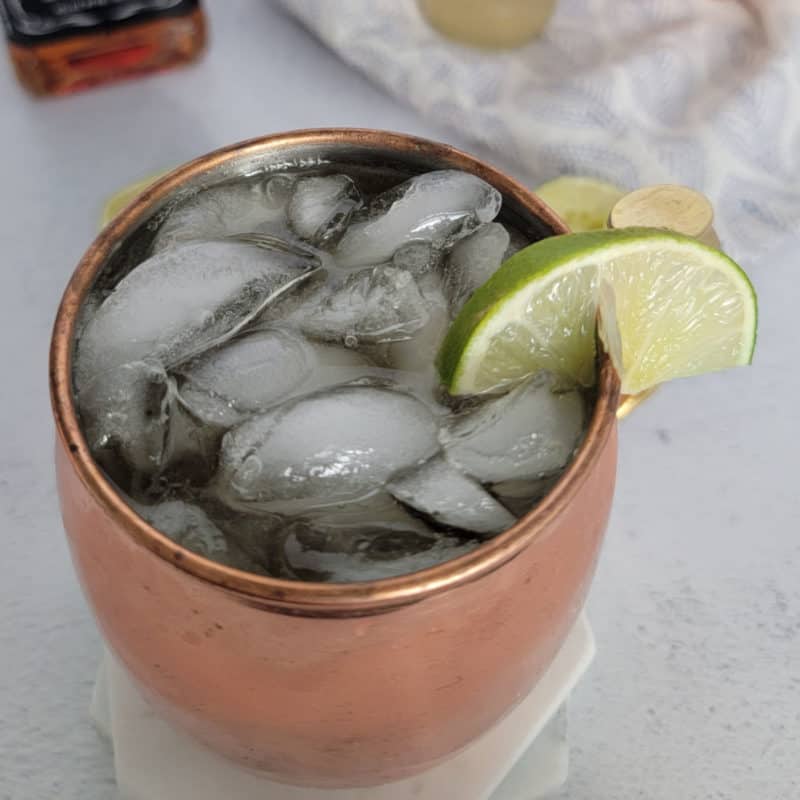 0
Ingredients: Whiskey, Fresh Lime Juice, Ginger Beer, Lime Wedge for Garnish
This Tennessee-inspired take on the classic mule can be made using any whiskey of your choice.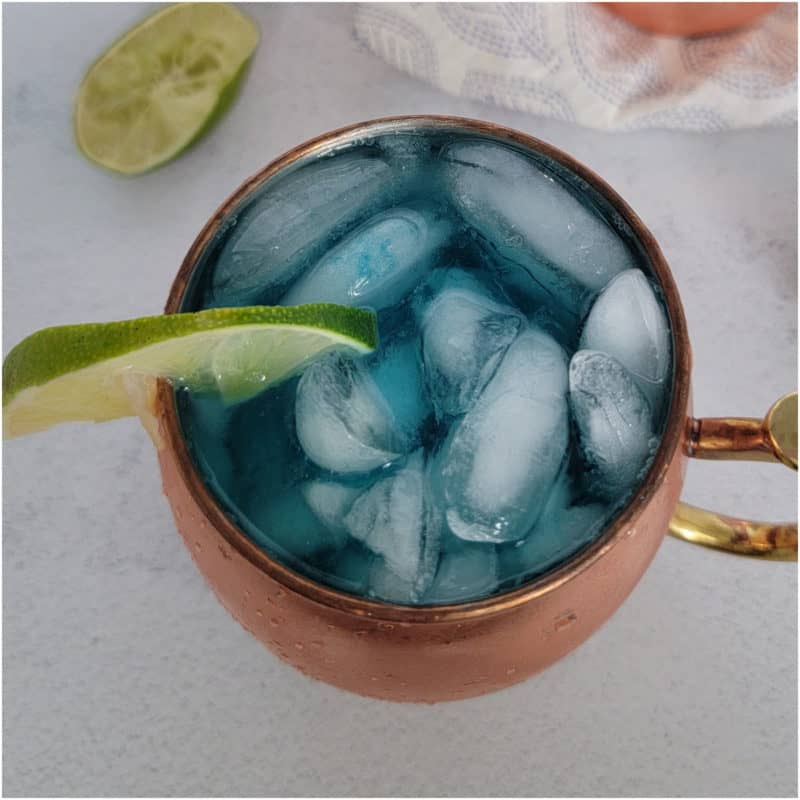 Ingredients: Blue Curaçao, Vodka, Fresh Lime Juice, Ginger Beer
This blue curaçao-infused mule will leave you feeling anything but blue. Don't miss all of our fun blue drinks.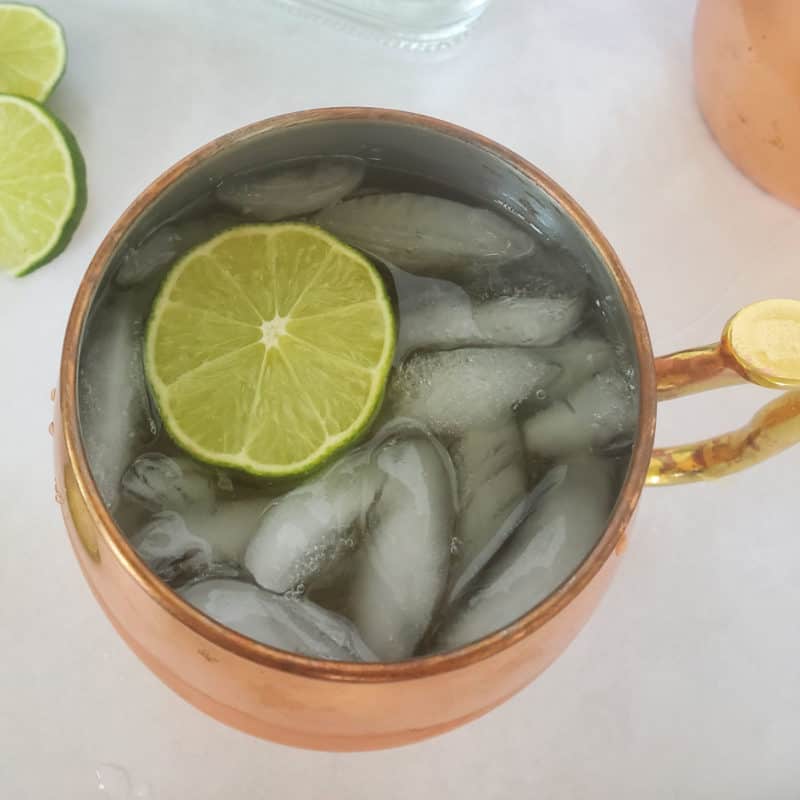 Ingredients: Tequila, Lime Juice, Ginger Beer, Lime Wheel for Garnish
Spice lovers can add jalapeño slices to the bottom of the copper mule mug when preparing this mule cocktail.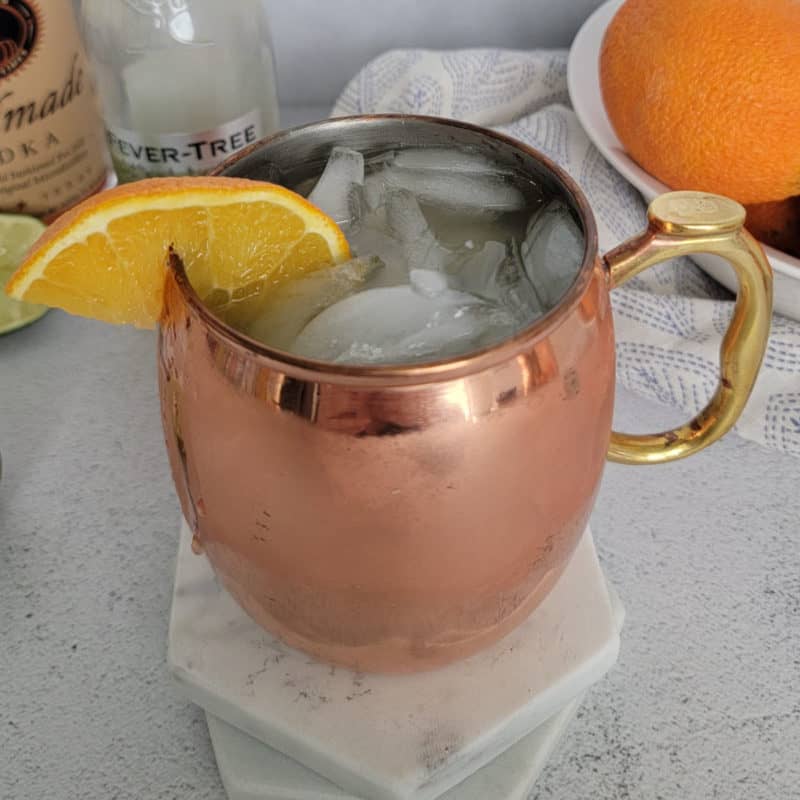 Ingredients: Vodka, Orange Juice, Ginger Beer, Lime Juice, Orange Slice Garnish
This zesty mule can also be made using any citrus juice, such as blood orange juice and tangerine juice.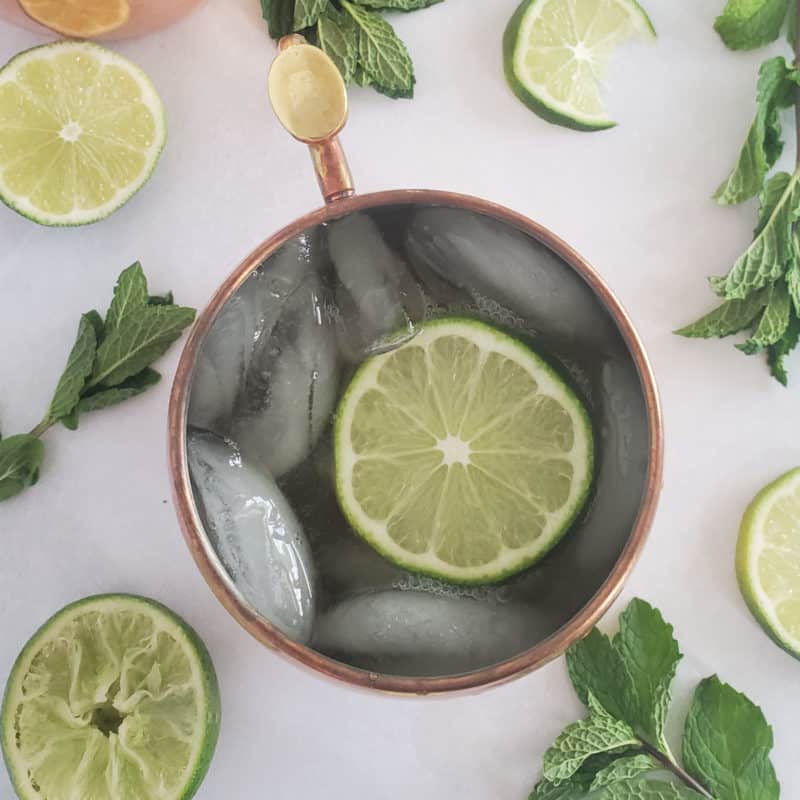 Ingredients: Irish Whiskey, Fresh Lime Juice, Ginger Beer; Lime Slice and Mint Sprig for Garnish
Irish whiskey is the star of this whiskey-based mule cocktail.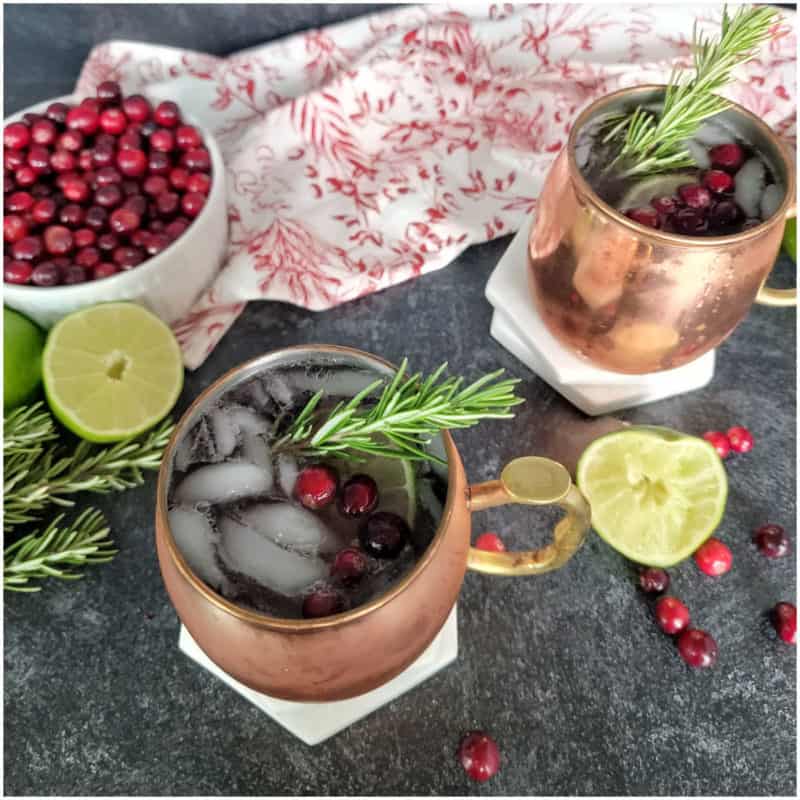 Ingredients: Ice, Fresh Lime Juice, Vodka, Cranberry Juice, Ginger Beer; Lime Wheel, Cranberries, and Rosemary Sprig for Garnish
This festive take on the classic mule cocktail will warm spirits this holiday season.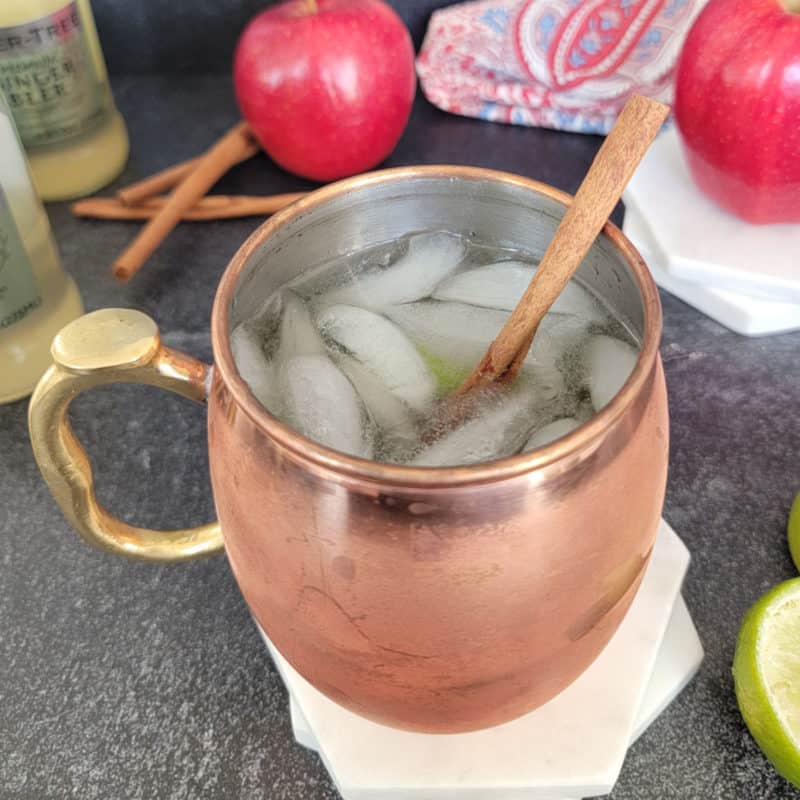 Ingredients: Vodka, Apple Cider, Fresh Lime Juice, Ginger Beer; Lime Wheel, Apple Wedge, and Cinnamon Stick for Garnish
Up the ante on this fall-friendly mule cocktail by adding hard apple cider instead of the non-alcoholic kind.
Dark n' Stormy
Ingredients: Dark Rum, Ginger Beer
This two-ingredient highball cocktail blends spicy ginger with rich dark rum.
Alcohol content depends on the products used.
Great Cocktail Tools
2 ounce shot glasses - We love these 2 oz shot glasses especially for layered shots.
Bar Spoon - Bar spoons help to create layers in the cocktail shot. They fit perfectly into the cocktail shot glass.
Cocktail Shaker – This cocktail shaker comes with a fantastic set of tools
Stemless Martini Glasses - These stemless martini glasses are fantastic.
Martini Glass - We like the look of the classic martini glass
Jell-O Shot Cups - We suggest using two-ounce Jell-O shot cups.
OXO angled jiggers - these are our go-to measuring tools for cocktails. They work perfectly for pouring in layers for cocktails.
Margarita Glasses - We like the look of classic margarita glasses but you can use any glass for this great cocktail.
Copper Mule Mugs  - Copper Mule Mugs are the classic way to serve Moscow Mules. The copper mugs keep them nice and cold and look amazing.
Cute Coffee Mugs - We really like the clear insulated coffee mugs that show off how epic your drink looks.
Do you love recipes? Check out our copycat recipes, dessert recipes, and our CrockPot Recipes.
Follow Tammilee Tips on MSN, Facebook, Instagram, and Pinterest, for all of our recipe posts.