Exploring Germany and the Viking Vili River Cruise!
Week 2 of our Real Life travel and adventure diary starts in Germany! Each week we are going to be sharing the real-life fun, craziness, and adventures that we encounter while traveling and living life.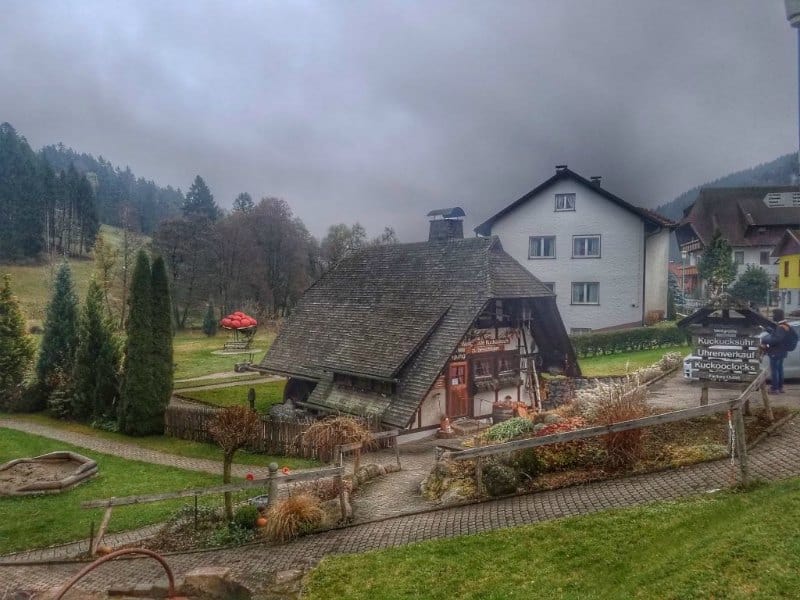 Exploring Germany and the Viking Vili River Cruise
Sunday - Stuttgart, Germany
Jet lag is not my favorite friend! We got into Stuttgart last night after exploring Rothenberg and driving from Munich. I ended up sleeping on and off for 14 hours. Between the cold, I picked up coming home last week, and jet lag I was done.
John said I was a mess at breakfast just staring blankly at the food not sure what I wanted to eat. Thank goodness I went back to bed for a few hours before we started the day.
We left the hotel with no real plans for the day. We looked around on google and checked out the Black Forest and figured it looked gorgeous so why not drive there.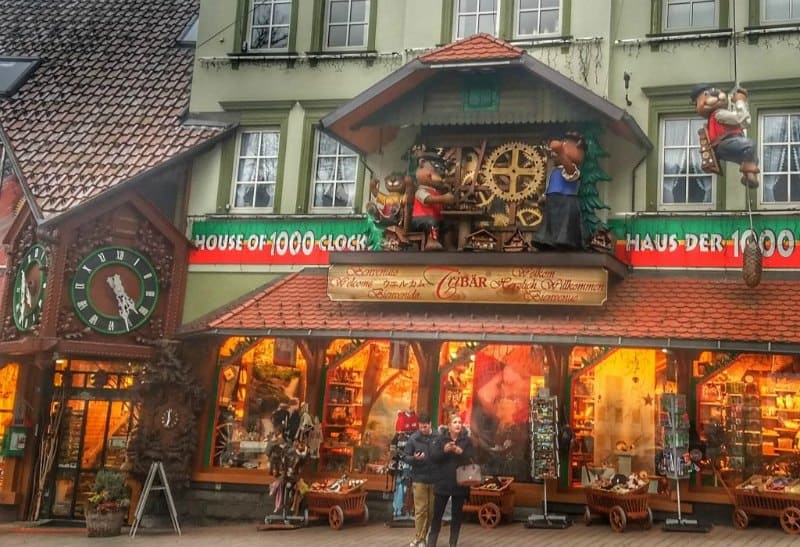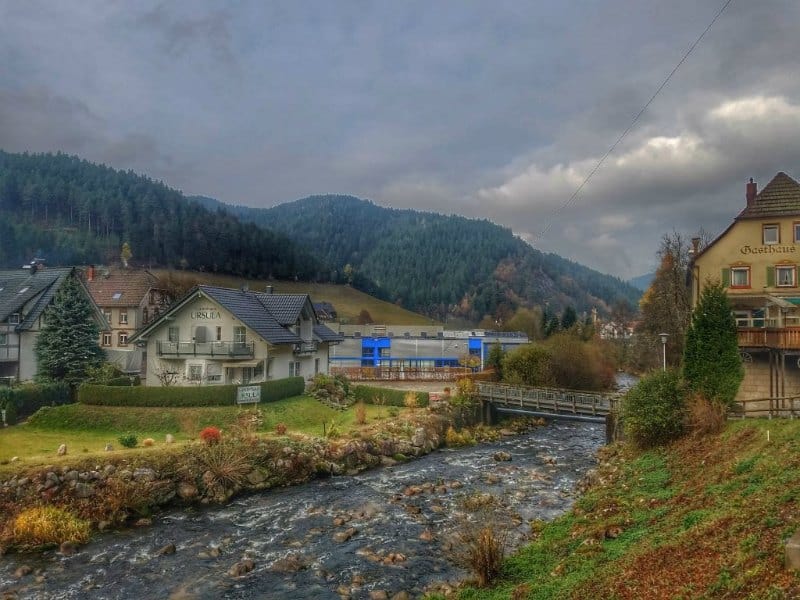 We ended up in Hornberg and Triberg which were amazing. The day was spent exploring small roads, looking at cuckoo clocks, and trying Black Forest cake in the Black Forest.
Oh and my Dear Husband decided he had to have a cuckoo clock...so now one is being sent home for us. I can't believe that he fell in love with one but he did.
We ended the night in Singen, Germany at a hotel with a lamb theme. Literally lambs all over the hotel. So random but they had space and we needed to sleep.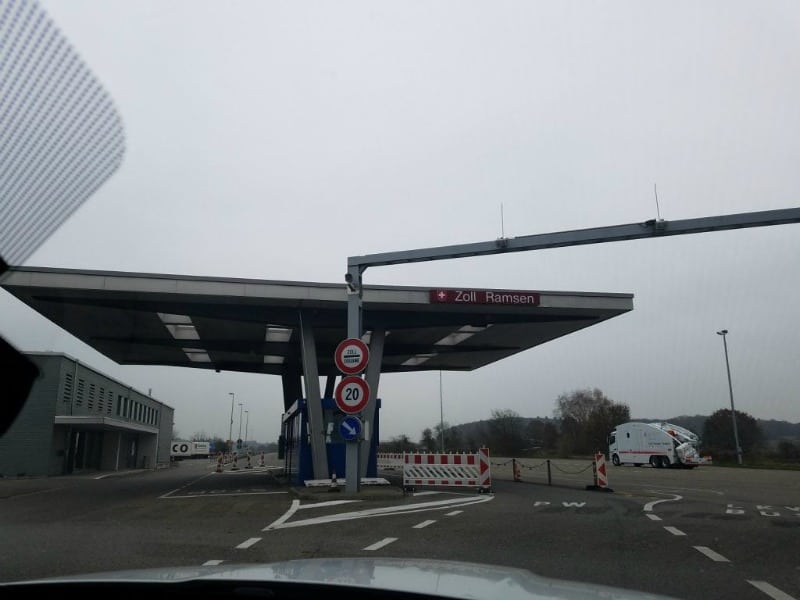 Monday
Today was one of those travel days where you take 2 steps forward and 10 steps back. We left Singen planning to stick to Germany and drive towards Oberammergau and then back into Munich.
Somehow we ended up at the border of Switzerland. Literally over the border and at a gas station confused as to what had just happened.
Our GPS on our phones somehow decided that we needed to have coffee in Switzerland. We ended up at a gas station grabbing a cup of coffee and tea before turning back around and heading back into Germany.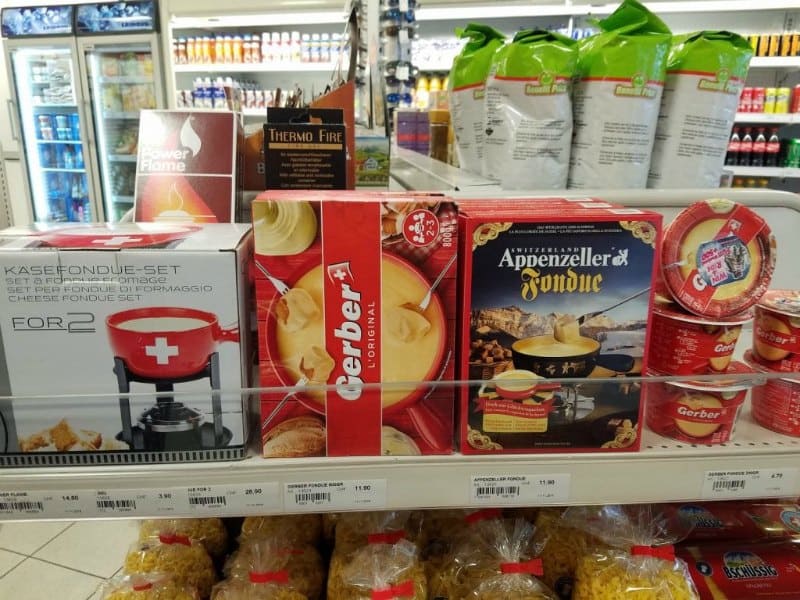 So I guess John has a new country of Switzerland that was completely unplanned.  Also, can we talk about the fact that you can get Swiss fondue in a microwave-ready cup at the gas station...I now feel the need to have Swiss fondue the next time I am in Switzerland.
To be honest I am ok with any reason to have fondue or cheese in general but this seems like one of those life experiences that needs to happen.
I wish I could say the day got better from there but sadly it was just one of those days. We ended up missing an exit off a side road and the GPS reconfigured to send us a new way to Oberammergau.
No big deal we thought. It looked like it would add maybe 20 minutes to the day so we kept going thinking we would just see some more small villages.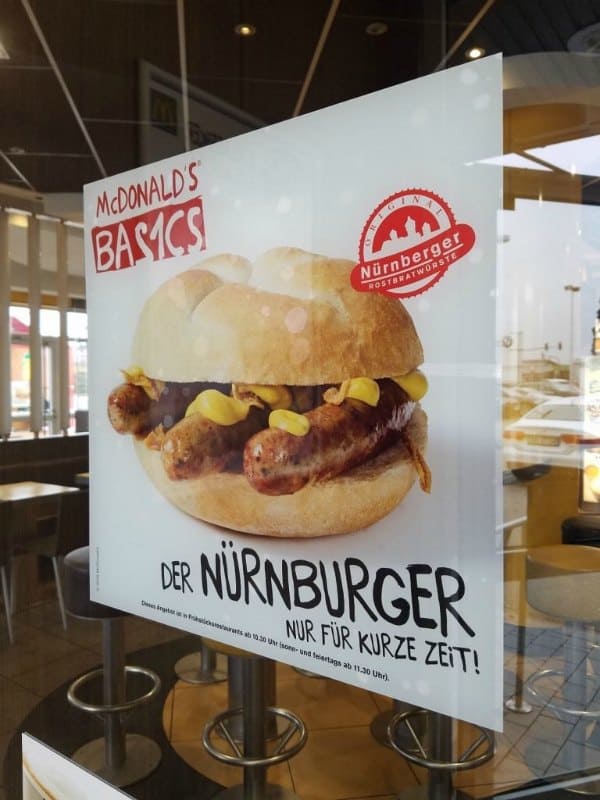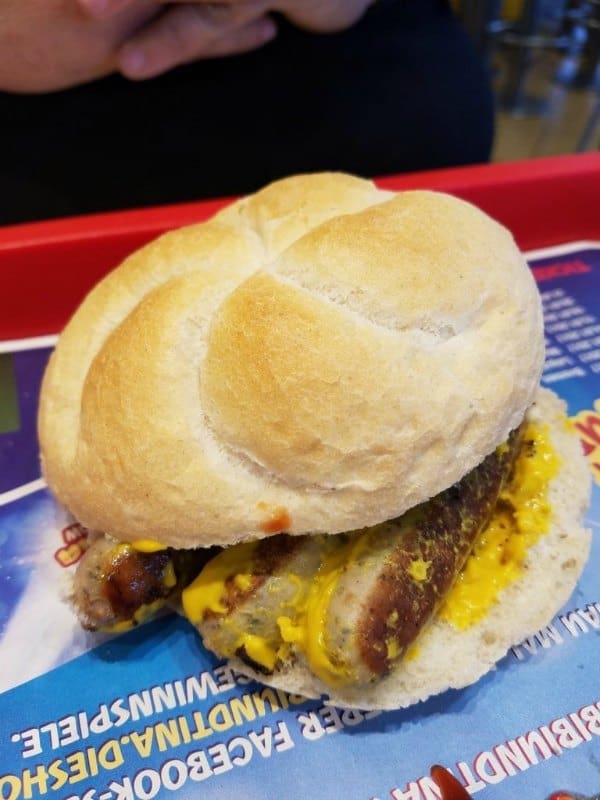 Lunch was a quick run into a McDonalds. I know not the most German of lunches but John did try a German sausage something. Pretty much I think it might have been mainly a cup or 2 of mustard and sausages.
One bonus of McDonald's in Europe...McCafe's! They have Chai tea. Honestly, it does not taste like any chai tea I have had before but it is hot and hopefully has some caffeine in it.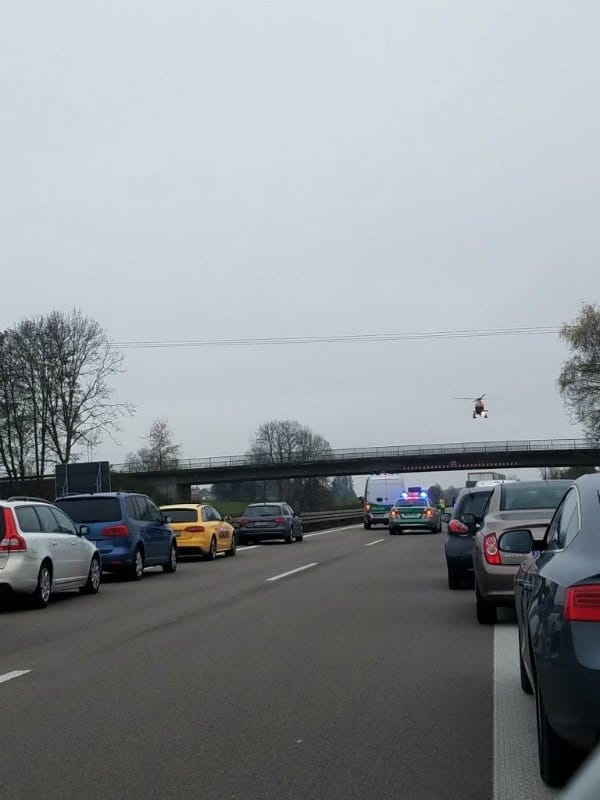 We ended up maybe 10 cars behind a major accident on the road. Can I start by saying I am so impressed by how Germans handle car accidents and issues on the road.
Everyone pulled over to the far side of the road leaving the middle open for emergency vehicles. No one honked, yelled, or got upset they just pulled over and parked.
We spent about 2 hours on the side of the road as a helicopter was brought in to the scene along with a large number of emergency vehicles. No one got upset they just played on their phones and talked to people on the side of the road. I have never seen a scene that was so calm and handled so quickly.
While we didn't plan to spend 2 hours on the side of the road I am so thankful that we were safe and not 30 seconds earlier on the road.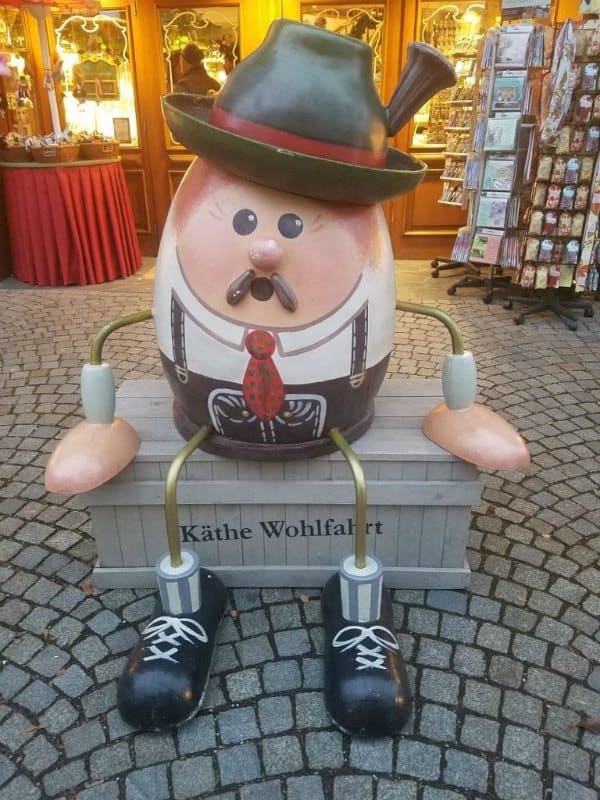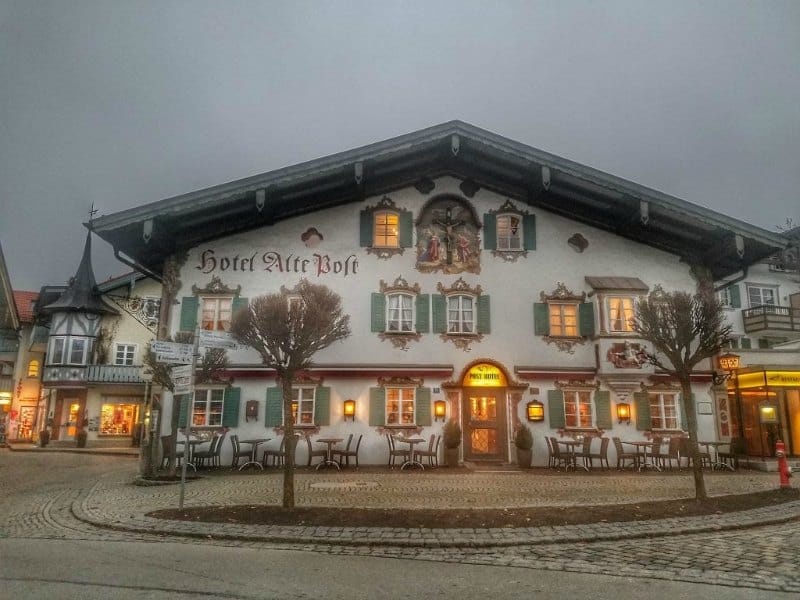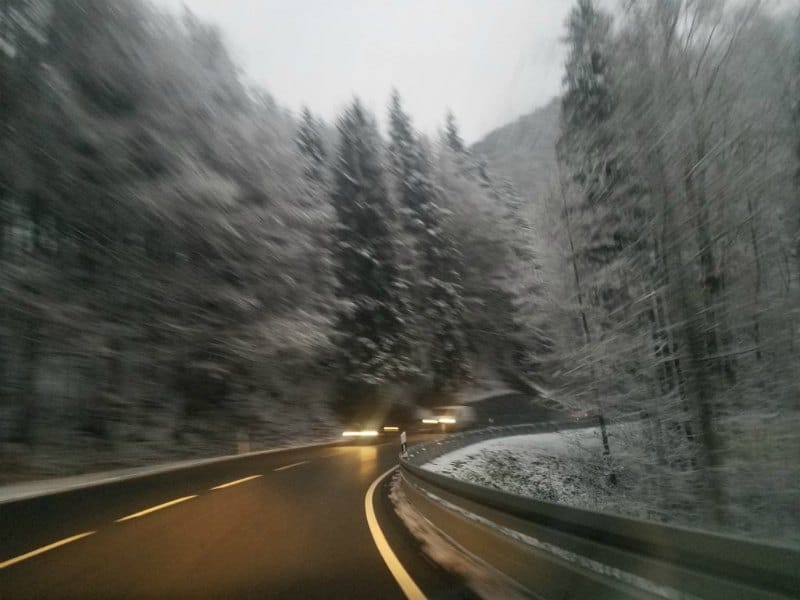 We finally reached Oberammergau in time for dinner and a few photos around the city. Then it was back on the road to Munich. We checked into the hotel and dropped all of our stuff off before heading back to the Munich airport to return the Jaguar and start the next part of our adventure.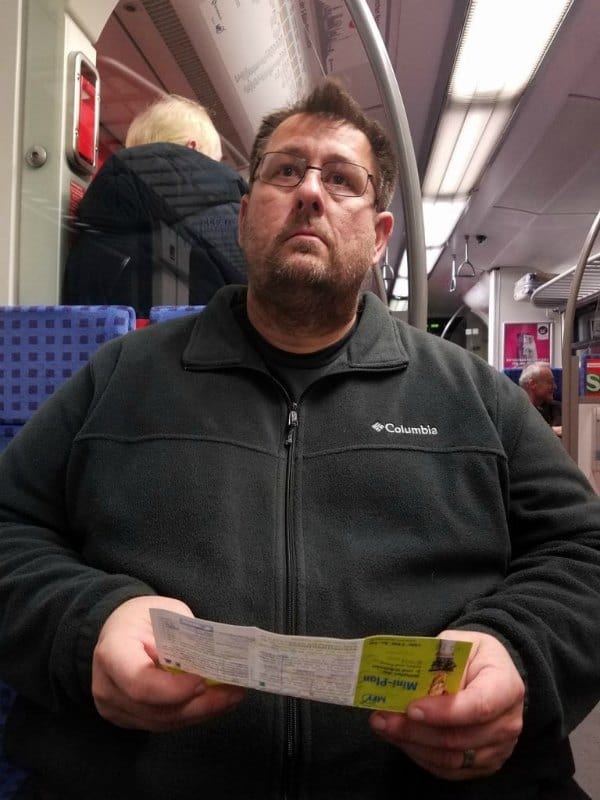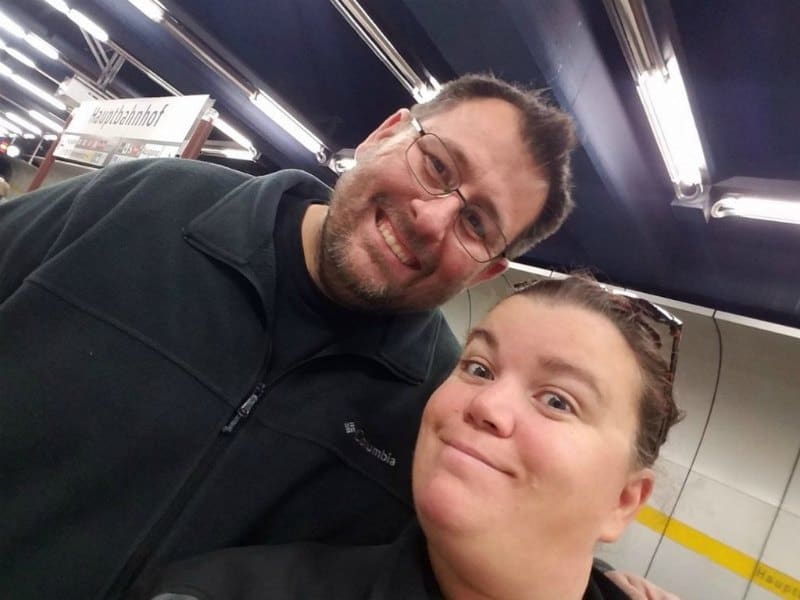 Munich airport is about 22 miles outside of the city. To save some money we decided to take the train back instead of grabbing a cab. This was about an $80 euro savings to we figured it was well worth it.
So you know how our day was going sideways most of the day...yep that continued. We managed to get train tickets and get on the train from the airport to the central station pretty easily.
Once we reached the central station we just needed to hop on one more train for 4 stops and be near our hotel. Easy peasy..or so we thought.
We hopped on the train and went 2 stops before it all of a sudden stopped in the middle of a tunnel and just sat there. The train conductor walked by looking at us kind of funny since we were the only people sitting in our train car. All of the announcements were in German and we had no idea what was happening.
My claustrophobia was starting to kick in and I was feeling a bit of mini panic thinking we were stuck or had gotten on the wrong train when it decided to start going back to the station we had just left.
I still have no idea what happened but we hopped off that train and grabbed another train line and finally made it back to the hotel 3 hours after we had left. To say it was an adventure is probably not strong enough of terms.
The night finished with a beer for John and a Jumping Kangaroo cocktail for me. I am honestly not sure what all was in it but it tasted amazing after our adventure.
Tuesday
Today's the day! We are joining our Viking River Cruise tour and handing the reigns of planning and driving over to Viking! I am so dang excited.
We kicked off the morning with breakfast and meeting our guide. We then boarded a Viking River Cruise bus to start our tour of Neuschwanstein and Linderhof castle. You guys our guide Michael was amazing! Seriously the best guide I have had anywhere in the world.
From his singing, music collection, and pictures to his humor and knowledge of Germany he was downright amazing. The 90-minute drive to Neuschwanstein passed by so dang quickly I was actually sad we were there already and his presentation had to stop.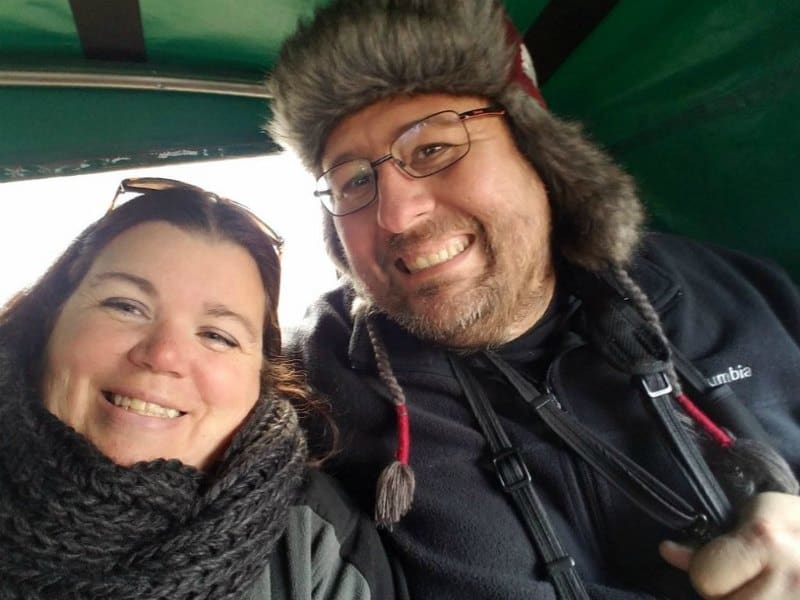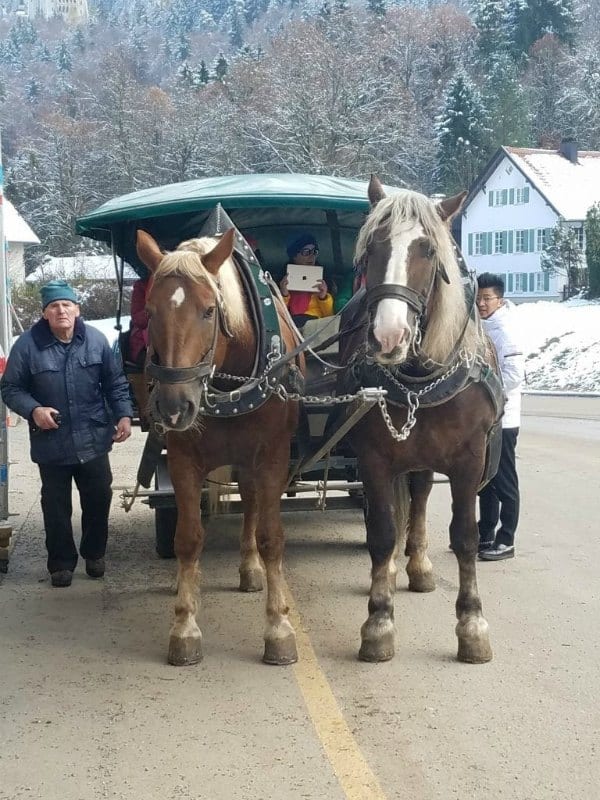 Our tour of Neuschwanstein was beautiful and everything I hoped it would be. We took a horse and carriage ride up the hill that I didn't get to do 20+ years ago when I visited with my parents.
I thought it was such a fairytale to take a horse and carriage ride up to a gorgeous castle. It is but it is also a bit smelly if I am being honest and you have to take breaks in the middle of the road for the horse to relieve themselves which was an added bonus lets say. oh my!
Taking the carriage ride up does save about a ¾ mile hike up the hill and on the way down our fellow carriage riders sang Christmas carols which was so much fun.
After grabbing a delicious German meal it was time for a driving tour through Oberammergau before heading to Linderhof Castle.
We had such an amazing day touring the castles. I can't wait to share A TON MORE PHOTOS with everyone soon. I know this won't surprise you that I think I took 400 pics on my phone of the castles. Seriously they were that gorgeous!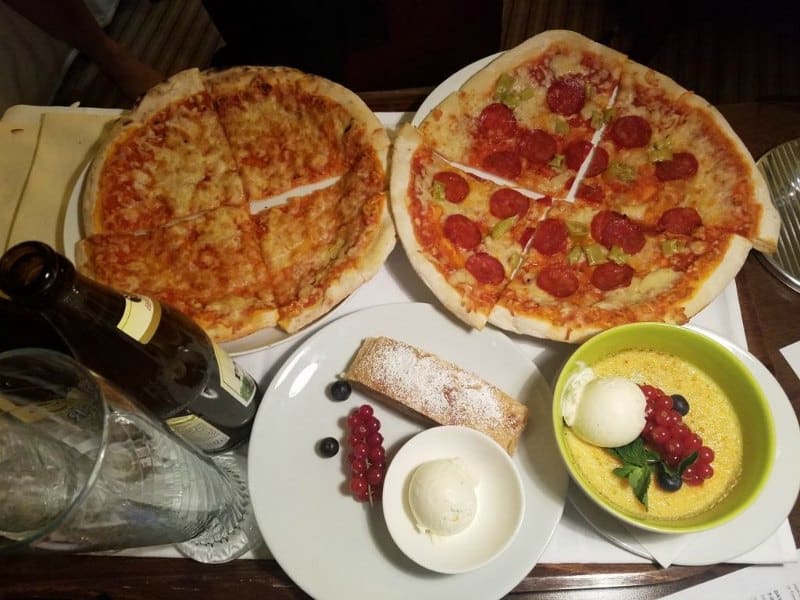 12,000 steps and 200+ stairs during the day equals an early night in the hotel room and room service.
The room service menu is mainly in German so I ordered what i could figure out and what sounded good. Pizza and Creme brulee and apple strudel. PLUS Beer!
Wednesday
Wednesday kicked off with a tour of Munich! We took a 2-hour bus tour through the historic sites of Munich. I was so dang happy to be on the bus since it was POURING RAIN! Seriously, even trying to get photos out of the bus window was a challenge.
We randomly stopped at BMW World for a bit to use the bathroom and check out the new cars. I honestly wouldn't have expected to find inspiration in BMW but I did. Check out these killer quotes they had posted in BMW. I LOVE THEM!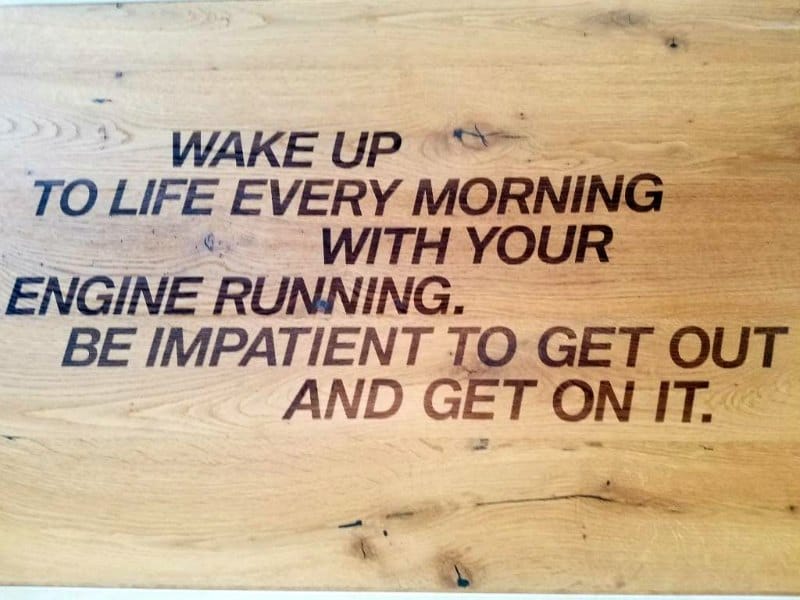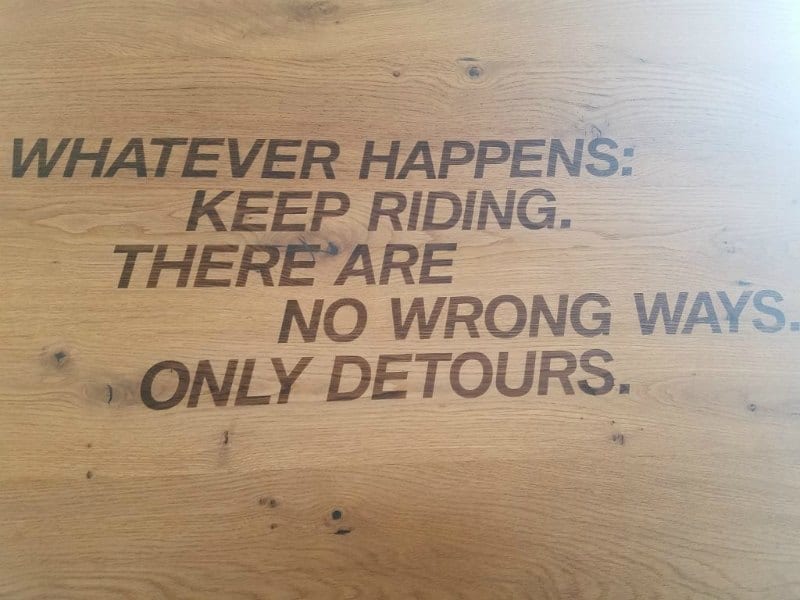 From BMW we headed into Munich for an hour or so walking tour. You guys we were drenched but smiling during the tour. I of course managed to leave our umbrella in our suitcases that were still on the bus. We just went with it and laughed at how soaked we were by the end of it.
The walking tour ended at the Glockenspiel which is a crazy clock and show in the middle of Munich. One of those things you have to see at least once if you are in Munich.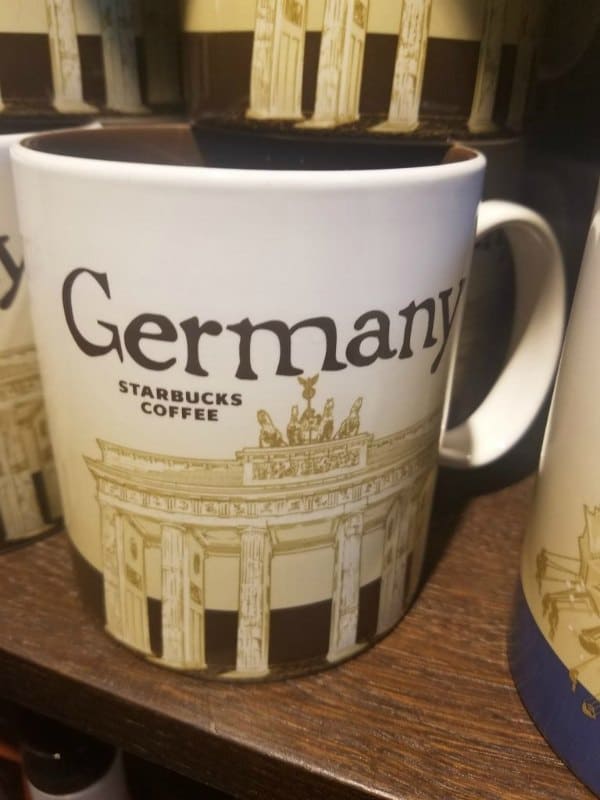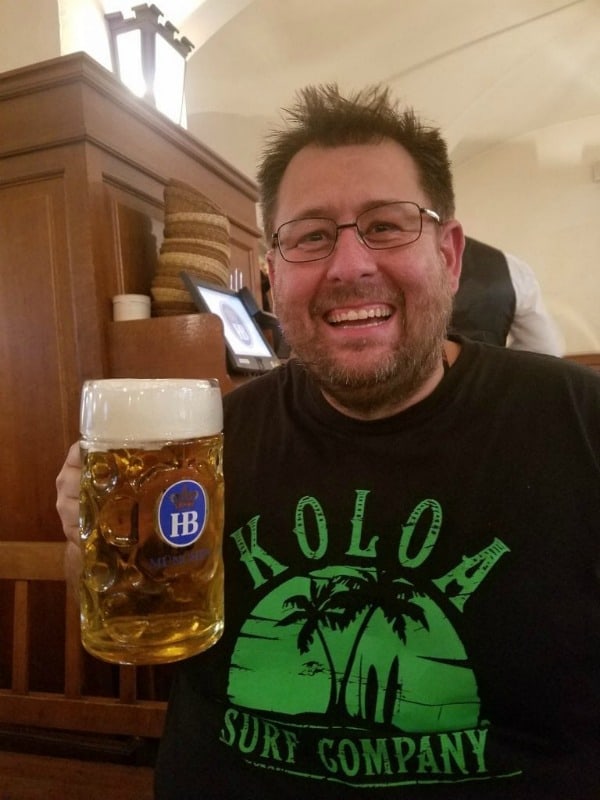 John NEEDED to visit Hofbrauhaus so as soon as we had free time we headed there. I NEEDED to visit Starbucks and thankfully they were right next to each other.
After a chai that didn't really taste like any chai I have had before but it was hot so that was good we headed to Hofbrauhaus. The mecca of beer for my Husband. I think it is because my dad has always told John about his visits to Hofbrauhaus and how much he loved it.
If I am being honest Hofbrahaus is all about the beer and the food not so much. I ordered Cheese Spaetzle because I love it...not so much at Hofbrauhaus. If you go focus on the beer and skip ordering food. It was not what we hoped it would be.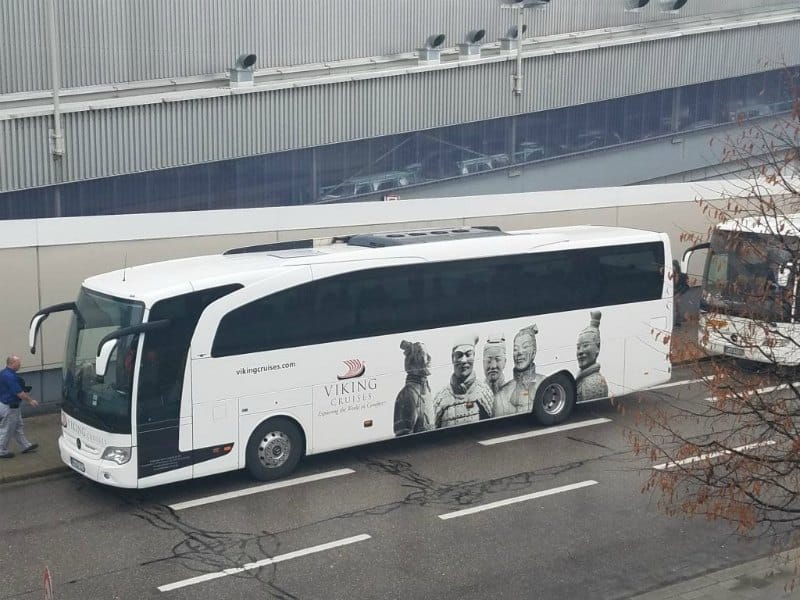 After the tour, we headed back to meet the group and onward to Austria we went! The bus ride was super relaxing and the best part of the Viking River Cruise buses...there is a bathroom on board! This was a vital thing about halfway through the ride when all the beer caught up with us.  LOL!
Once in Salzburg, we had the opportunity to take a quick tour of the city if we wanted with our guide. We chose to skip it since I needed to get some work done and instead had dinner in the hotel.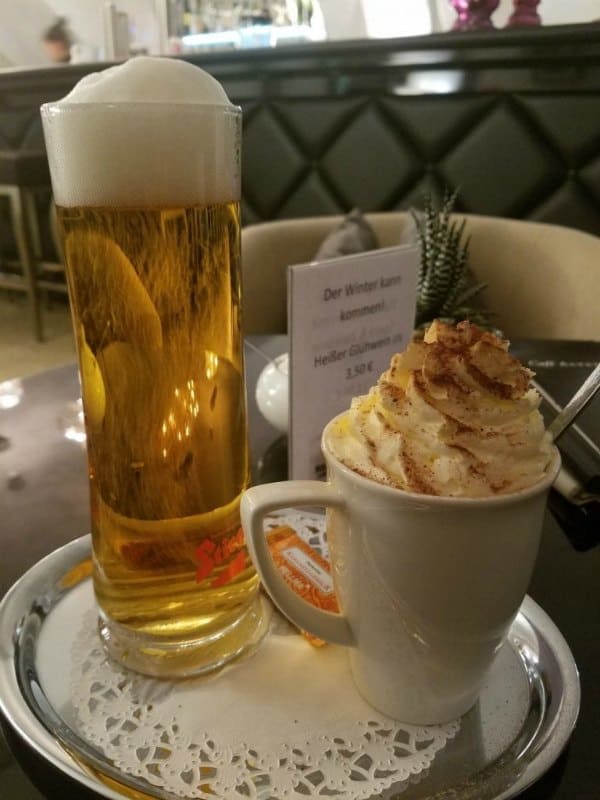 I will let you decide who enjoyed which of these. I am sure it is hard to tell. 🙂
So funny thing about our hotel room in Salzburg...it is amazing but it is also the top floor of the hotel. As in it is right under the roof and John has to duck to get close to the bed. I am pretty short and I had to duck after hitting my head on the ceiling walking towards the bed. I am not used to having to duck for much at my height.
Thursday
We woke up to the sounds of Salzburg and the river outside our window. I finally slept through most of the night only waking up once at 3 am. Jetlag is not my friend most weeks and this week that continues to be true. Thankfully I fell back to sleep and woke up refreshed..finally!
The day kicked off with a breakfast to feast on at the Radisson Blu Salzburg. Oh my god, the croissants were beyond delish. I stopped myself at just one of them but I am thinking about having 2 tomorrow morning.
We did a 2-hour walking tour of Salzburg that I will tell you about soon! AND We found out that the Christmas markets were opening today! YES! YES! YES! I told John to get ready because it is time to SHOP and EAT ALL THE YUMMY GOODNESS! You guys wait until you see all the yummy goodness.
I think it might be possible to gain 10 pounds just walking through the Salzburg Christmas market even before you try something. Sugary, sweetness abounds all over the place.
Don't worry I went ahead and tried as much as possible just to see if it was as good as it looked.
After a trip to Starbucks which happens to be in the same square as Beethoven house it was time to chill.  John's knee has been giving him a bit of grief still so we took the time to take an afternoon nap and get some work done in the hotel. Plus jet lag...well it sucks!
Then it was off to the Christmas Markets!!! I am madly deeply in love with Salzburg Christmas Markets! From the food to the gluwein to the cute stuff everything made me happy.
Seriously, I am pretty sure can find a pretzel in every variety you can imagine and then some. From coated with gouda cheese to donut pretzels and everything in between.
We even had a pretzel panini..hello YUM!!!
Friday
We kicked off the day leaving Salzburg with a Sound of Music Tour. Our Viking Guides were amazing.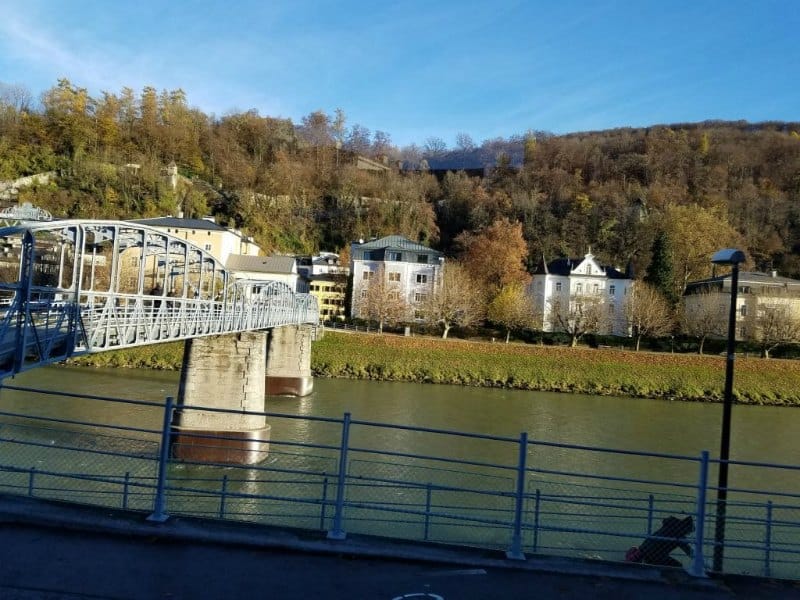 Right as we were leaving the hotel we saw the bridge from the Sound of Music.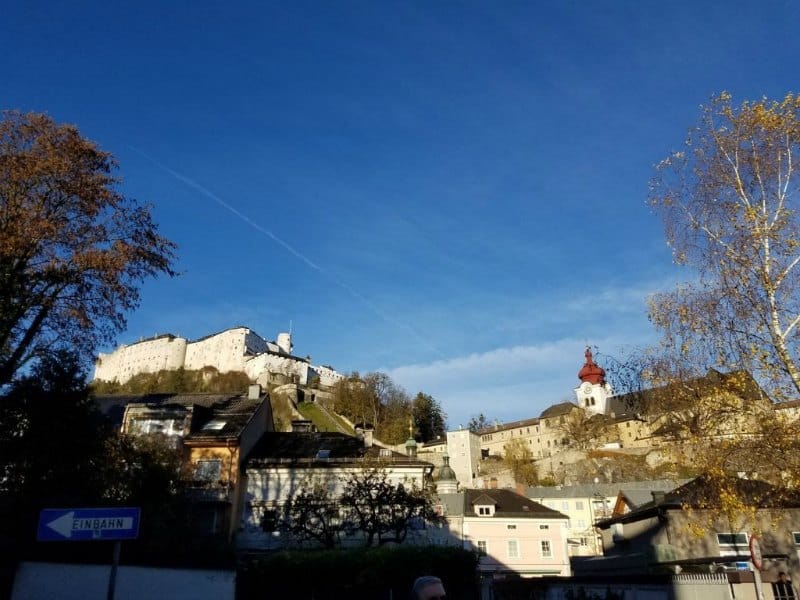 We also saw the convent, the famous gazebo, and more! I will have a post up soon sharing the entire Sound of Music tour. It was great! So glad we watched the movie right before we came on the trip.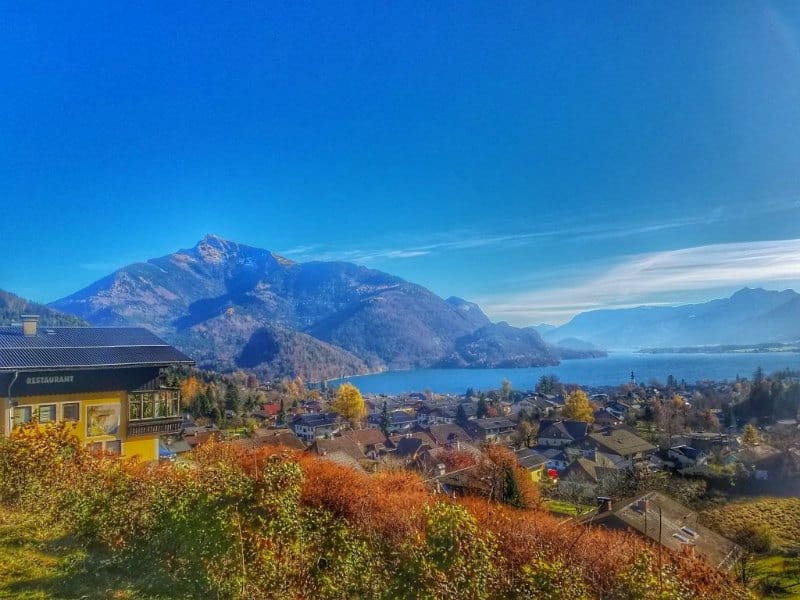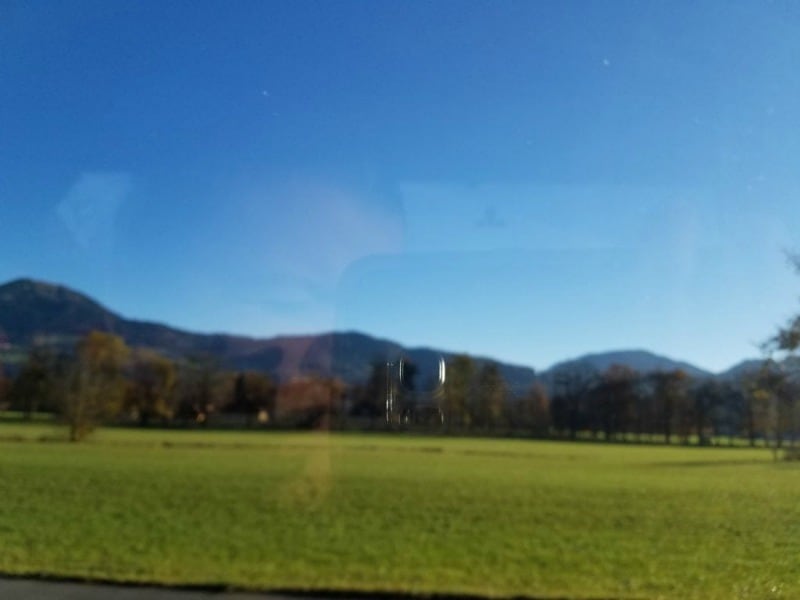 Can we take a second to talk about how ridiculously beautiful the Austrian countryside is? I mean DAMM! Can you see me in the pic above?
That is what I did for the entire bus ride. Press my face to the window and take 100000000s of pics out the window. HOLY *(E*#* It is gorgeous!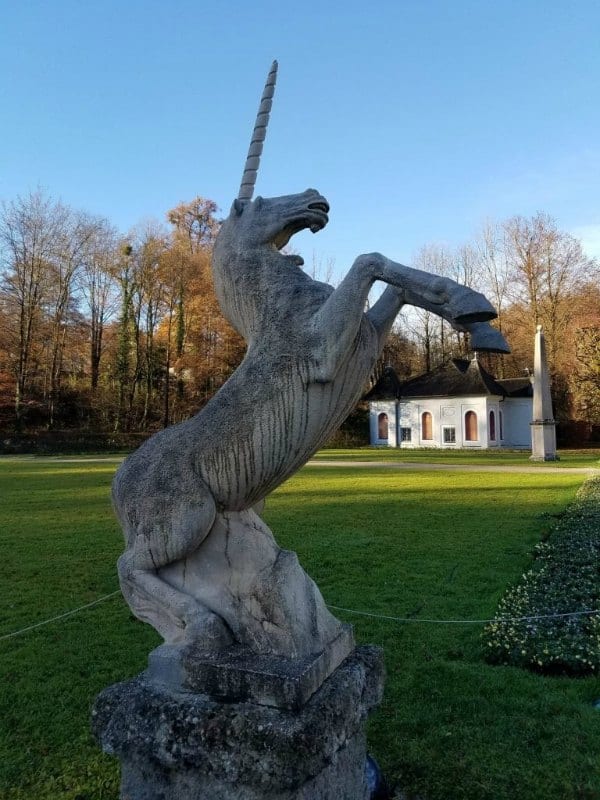 Also, a gorgeous palace we visited had multiple unicorn statues...pretty much amazing and wonderful! Now I want one!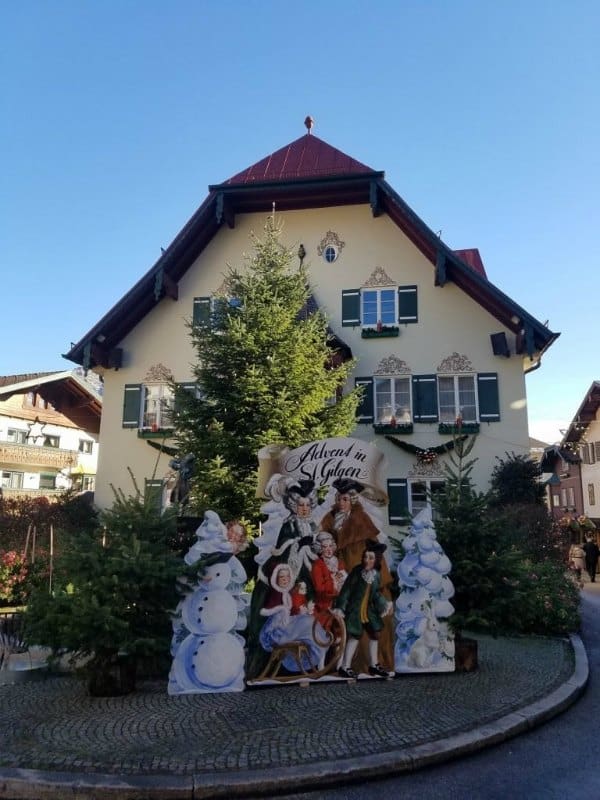 If I haven't mentioned it a million times already I am in LOVE with Christmas Markets!!! So dang fun! We stopped and visited the St. Gilgen Christmas Market and it was amazing!
I now want to book a Viking River Cruise for the Christmas Markets! They are so amazing. Plus the food is delicious and they have Gluwien and well pretzels.
Can you tell I LOVE THEM!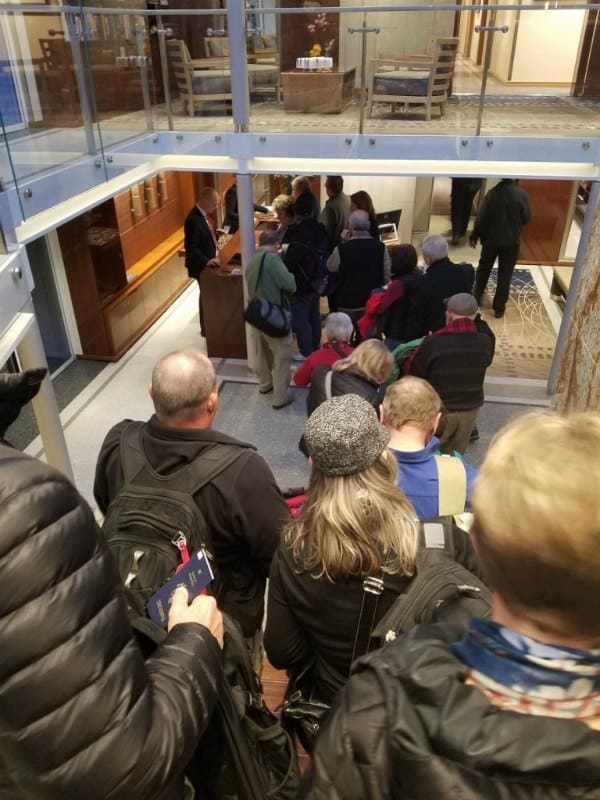 Woohoo! We made it to the Viking Vili! So this line looks crazy but in reality, it took us...are you ready for this.... 3 minutes to check-in and head to our room! I couldn't believe it!
We kept looking at each other in awe that we were walking to our room in less than a few minutes of being on board.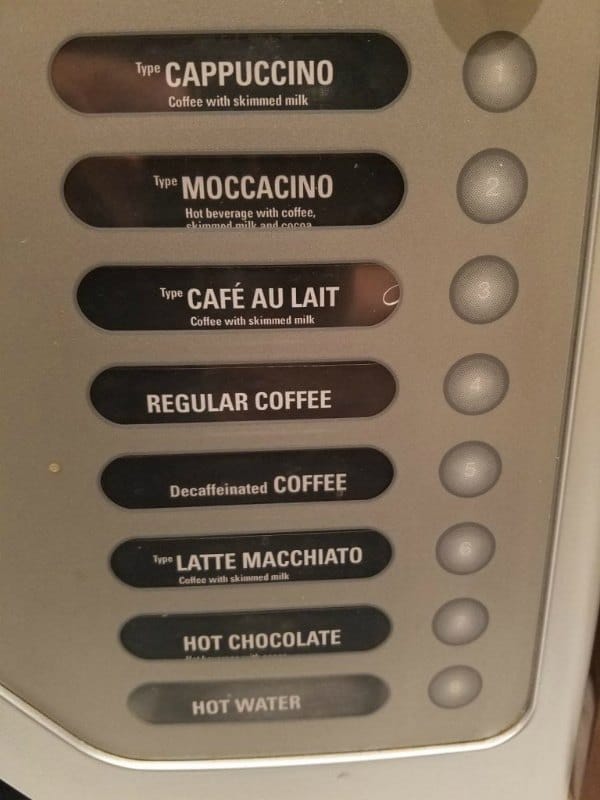 I would like to introduce you to my new favorite friend! We have bonded closely in the past 24 hours and I feel like by the end of our voyage we will be best friends. This lovely coffee/hot chocolate dispenser of love is FREE on the ship. YES FREE! You walk up, grab a cup, and dispense the yummy goodness that you need any time of the day.
I know it won't surprise you that I have chai tea packets with me but the ship also has 4 or 5 different types of tea available next to the machine. AND there are cookies in the afternoon. You can see why I have fallen for this heavenly machine!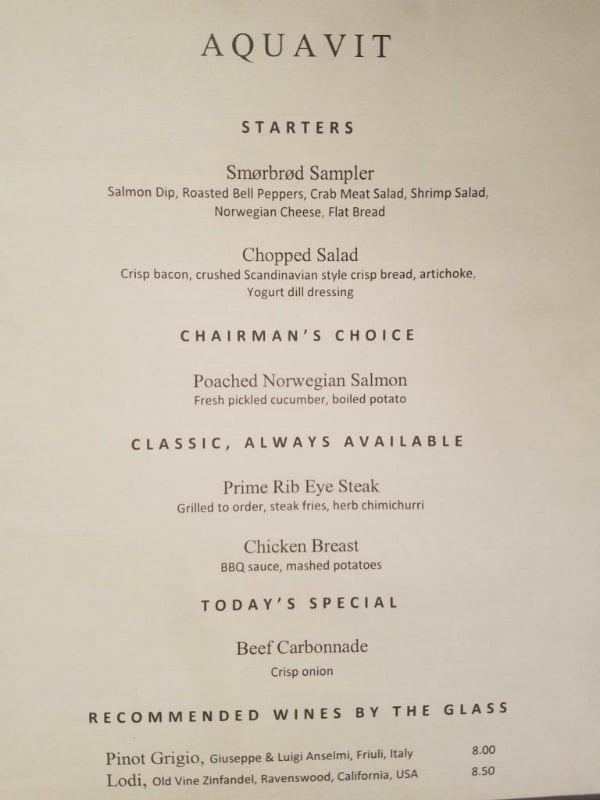 One of the dining options for dinner is the Aquavit Terrace which offers smaller tables and a lovely solarium atmosphere. This is a great place to look out and watch the world go by.
Saturday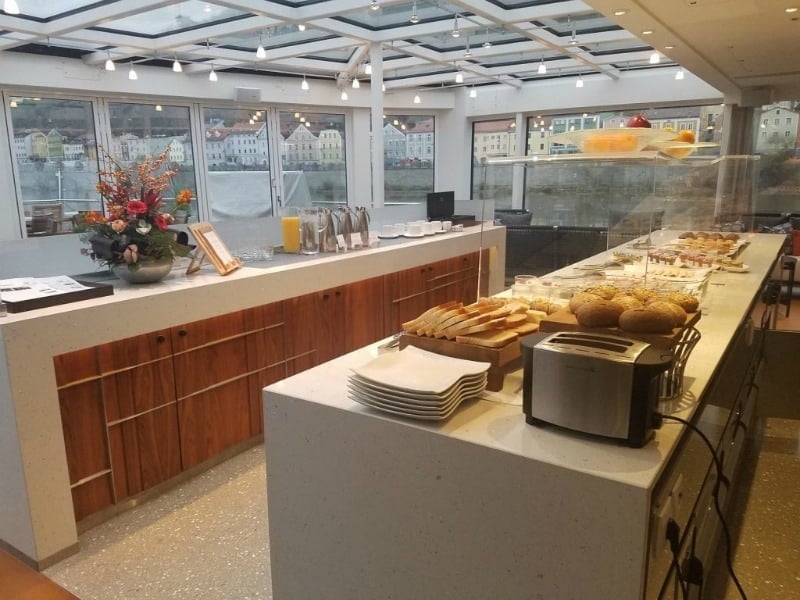 We kicked off our morning in Passau with breakfast in the Aquavit Terrace. We love that you can look out over the city from the breakfast table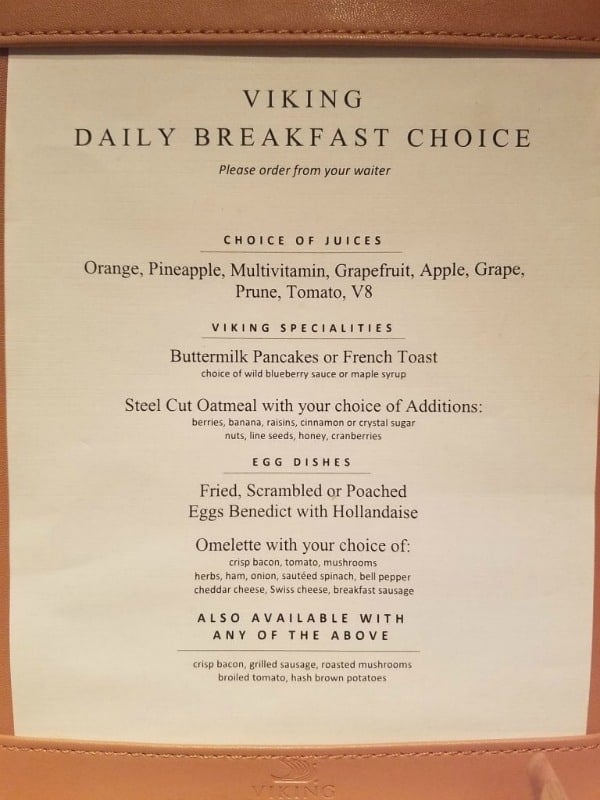 The great thing about the Aquavit Terrace is you can grab something from the breakfast bar or order from the menu. We did a bit of both which made for a delicious breakfast. I am still in awe that they make museli on the ship!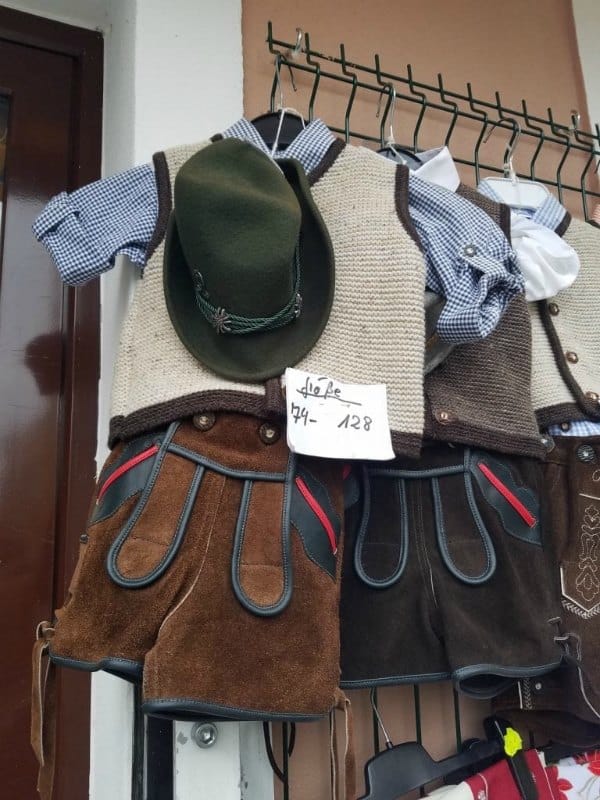 Can we talk about how cute these are! Even without kids, I must admit that I swooned a bit over these outfits. Sadly they have no cat outfits...or maybe a good thing because I am pretty sure kitty kitty and fluffy would scratch my eyes out if I even tried to get them in an outfit.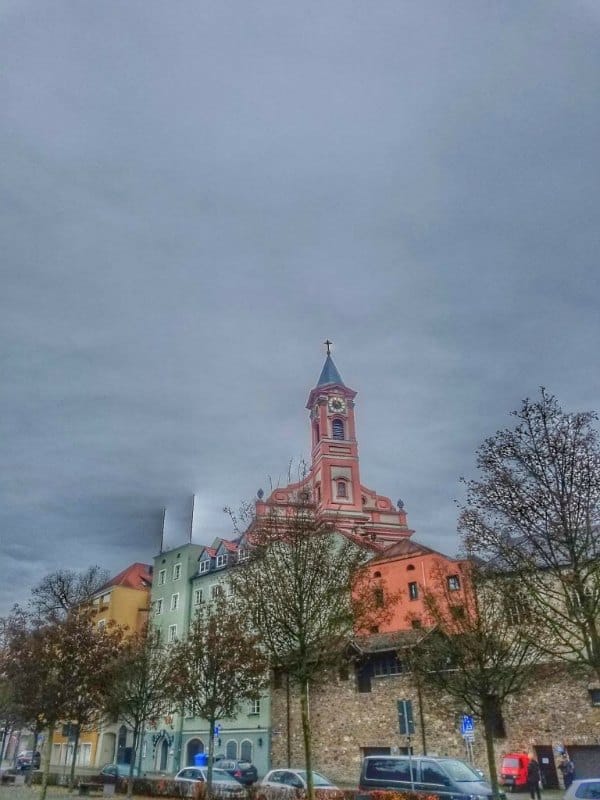 We had the option of taking an included tour with Viking to the amazing church in Passau but decided to do it on our own. We had heard that the inside was amazing and we knew we would want extra time to photograph the church.
Oh my goodness! The church was beyond amazing. I am not a highly religious person but this church made me sit down and stare at it in awe. I can't wait to share some of the photos soon.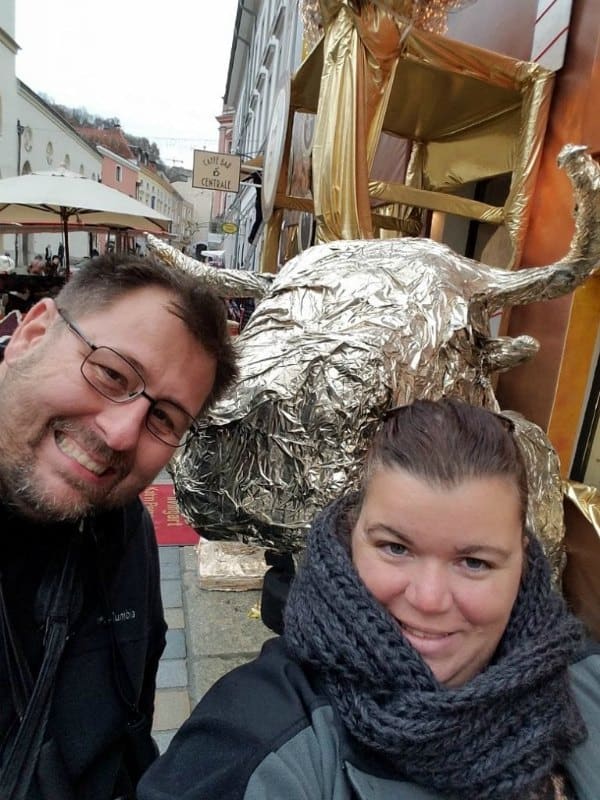 We also took a selfie with a giant gold bull...as one does when there happens to be a giant gold bull on the side of the street 🙂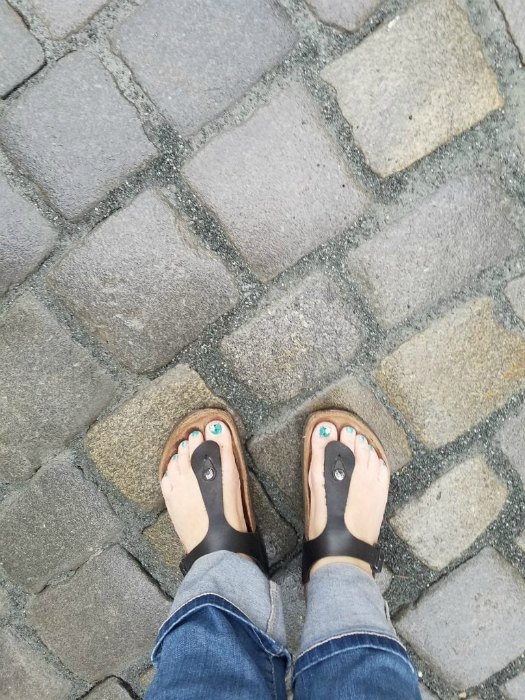 I am still the crazy girl in my sandals while everyone else has boots and sneakers on. People keep looking at me like I have lost my mind.
It has been about 32-40 degrees so I am not getting frostbite just not quite as warm as if I was wearing shoes. I will stick with Birkenstocks until the snow flies and then even push it if I can.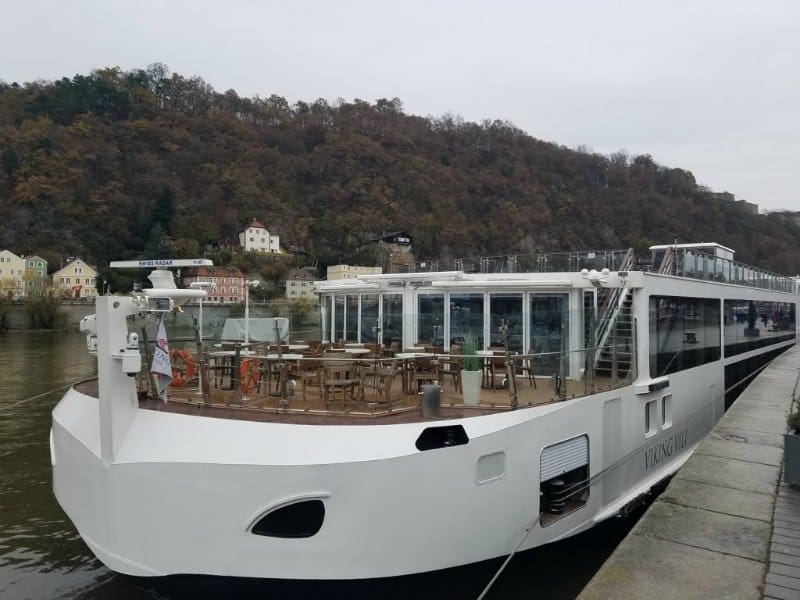 We hopped back on the Viking Vili around noon-ish and spent the rest of the day being truly and completely chill and well lazy.
Cruise ship nap, romance novel, coffee, and tea from my favorite machine...that is what the rest of the day included!
Next stop...country #53 the Czech Republic! Keep an eye out next Sunday for the next installment of our weekly diary and real-life crazy stories.
A huge thank you to Viking for hosting us on the Viking Vili this week!