Woohoo! Summer is almost here!
I am so ready for backyard barbecues, picnics, and spending time with friends and family outside.
This is also the season of potlucks! I thought it would be fun to share with everyone a new upgraded potato salad!
This potato salad includes this year's trendy ingredient….Kale and scrumptious apples!
We have partnered with MIRACLE WHIP as part of the Mom It Forward Blogger Network to bring you this updated version of a potato salad! I hope you enjoy this Kale and Apple Potato Salad!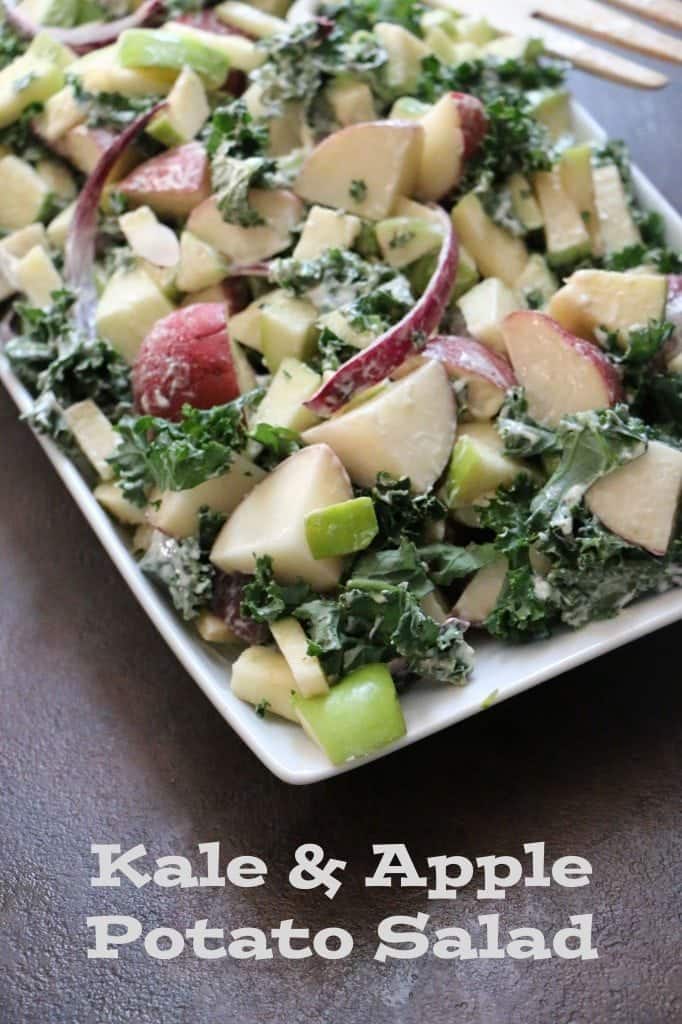 Because food makes the party, MIRACLE WHIP helps me, and can help you, make dishes that you're proud to serve.
With the unique, one-of-a-kind creamy blend of sweet and tangy MIRACLE WHIP, your taste buds will totally thank you….