This Fall Kale Super Salad is the perfect combination of kale, apples, and dried cranberries. You can top it with the Creamy Poppy Seed Dressing Recipe to finish it off and make it delicious.
This salad and Poppy Seed Dressing Recipe are both super easy to make and taste great.
I struggle with getting enough salads in the Fall. I tend to go for thick hearty meals instead of salads. This kale super salad is a great balance and makes it a bit easier to get in my salad fix.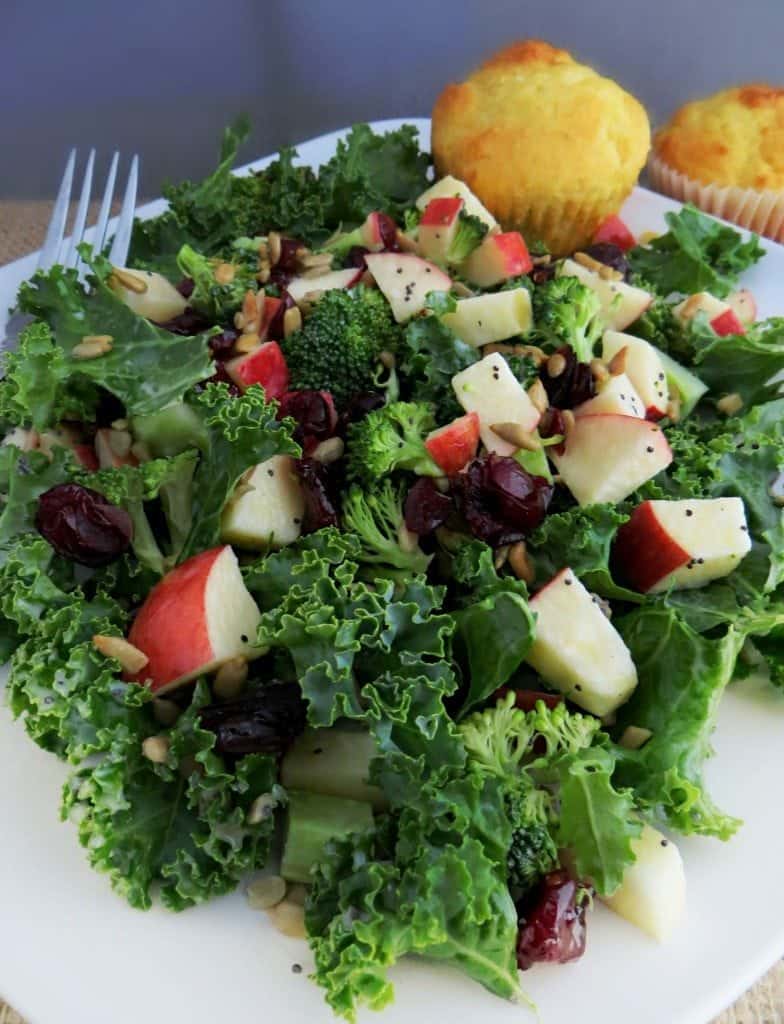 Salads can get boring but finding a new combination of salad dressing and tops can spice up a salad!! Be sure to check out all of our salad recipes for more great ideas!  …