Fun Cement Mixer Shot is the perfect party shooter! So easy to make and looks crazy fun.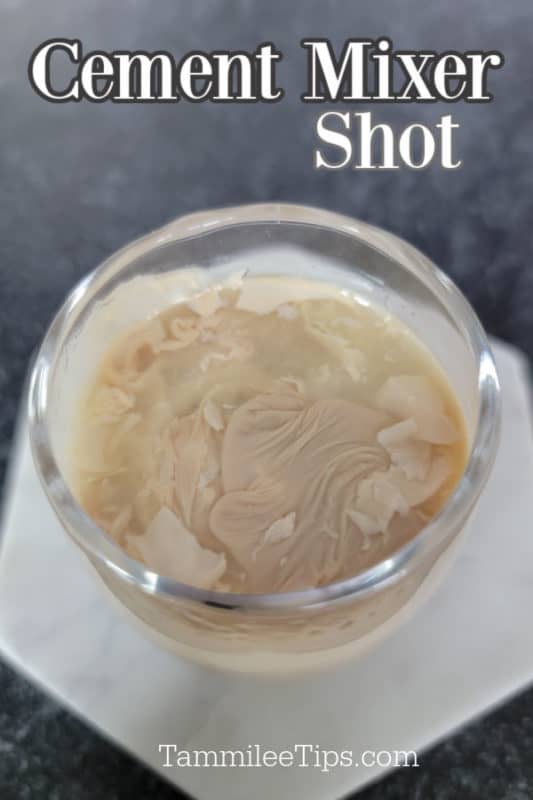 Cement Mixer Shot
The cement mixer is one of those party shots that everyone needs to try at least once in their life.

I am going to warn you that the longer the ingredients sit together the more the texture turns into cottage cheese and the mixture gets thick.
This is not a 2 ingredient cocktail shot that you want to make ahead of time and let sit unless you like the texture of uncured cement. LOL!
This is one of the most popular shot drinks! The Cement Mixer drink is a unique concoction that you will not forget drinking.
If you have a weak stomach, have had a bit to drink, or have an issue with food textures this may not be the shot for you!
This layered shot recipe is one of those cocktails that can honestly be a bit hard to swallow. The combination of Irish cream and lime juice is a unique taste.
If you are looking to serve a unique party shooter everyone will be talking about this is the perfect addition to your party!
It is a bit of a gag shot that has a lot of popularity but also a unique flavor of citrus and cream.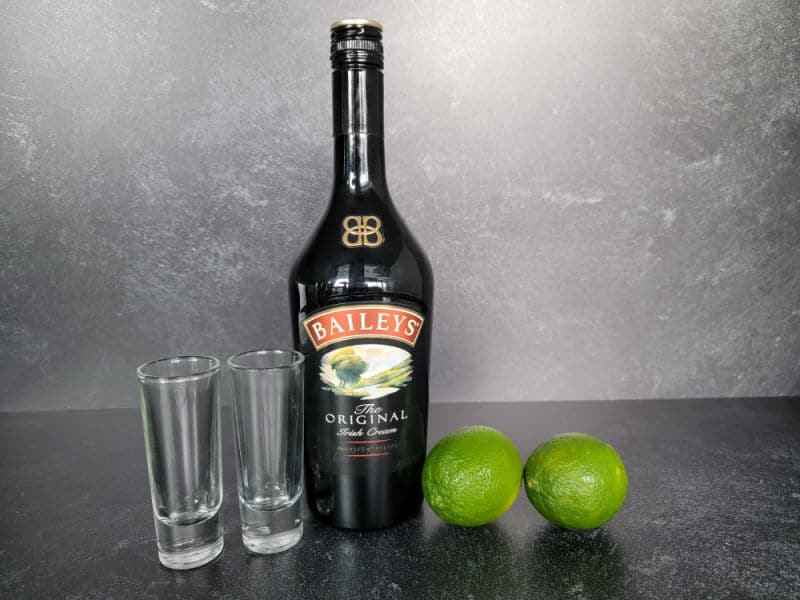 What is in a Cement Mixer Shot?
This is a quick overview of the simple ingredients that you'll need to make an epic Cement Mixer Shot! Specific measurements and step by step instructions are included in the printable recipe card at the bottom of the post.
Bailey's Irish Cream Liqueur - We use Bailey's but you can use any Irish Cream Liqueur.
Lime Juice - You can use fresh-squeezed lime juice or bottled lime juice like Rose's Lime Cordial.
Equipment Needed
2 ounce shot glasses - We love these 2 oz shot glasses especially for layered shots.
Lime Juicer - If you are using fresh limes you can use a lime juicer to get all of the juice easier.
OXO angled jiggers - these are our go-to measuring tools for cocktails. They work perfectly for pouring in layers for cocktails.
How to Make a Cement Mixer Shot
I've included complete instructions in the printable recipe card at the bottom of the post but here's a quick version.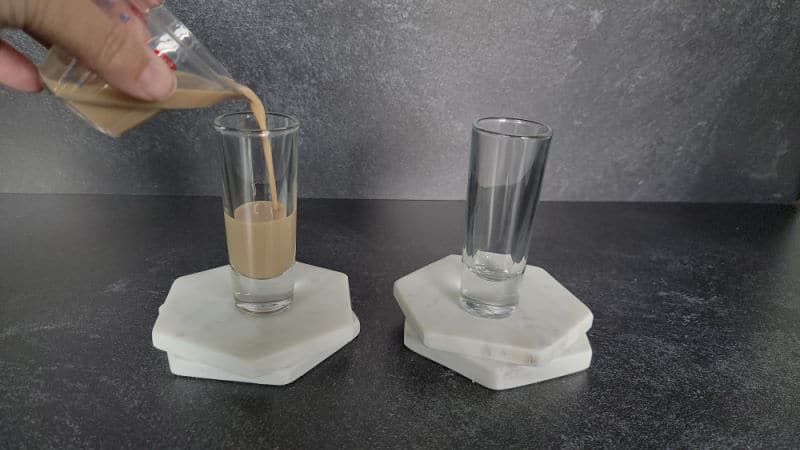 Step 1 - Pour the Irish Cream into a shot glass.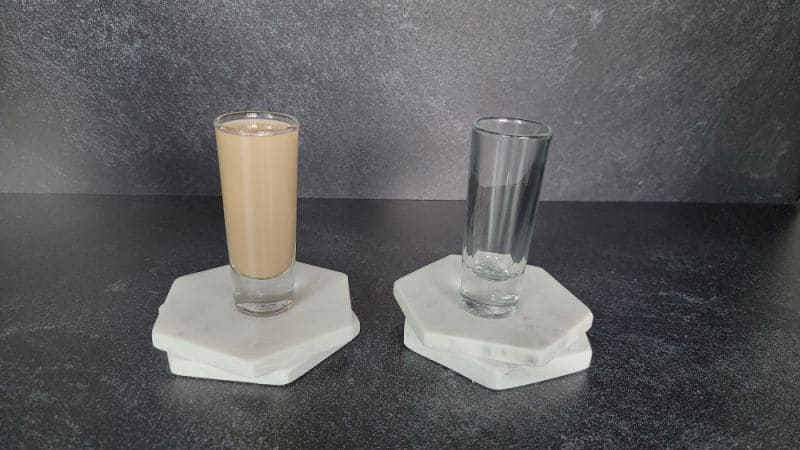 Step 2 - Slowly add the lime juice to the top of the Irish Cream by pouring it over the back of a spoon. The lime juice will help create the curdled texture of concrete.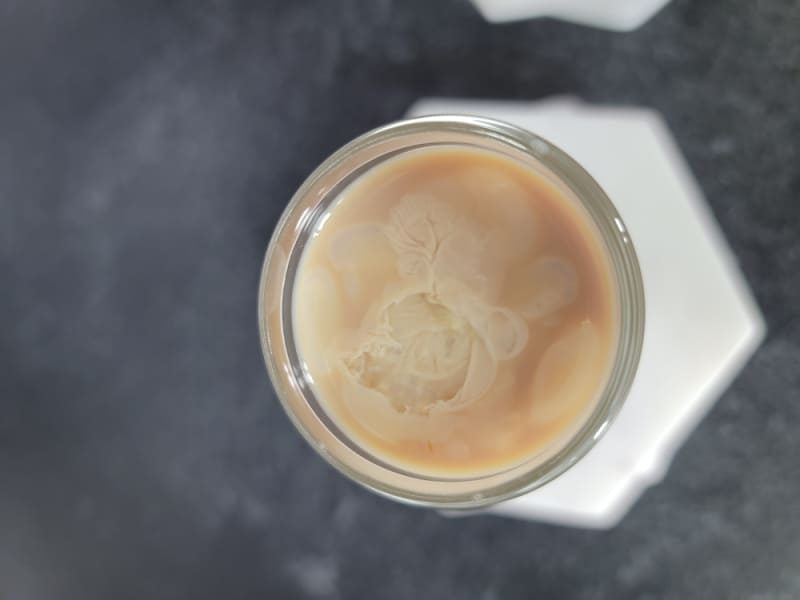 Step 3 - You can stir the shot in the glass or take the shot and hold it in your mouth. Shake your head to create the texture of the cement mixer.
What makes the Cement Mixer so thick?
The chemical reaction from the fat of the Irish Cream when it combines with the acid of the lime juice creates a lumpy slurry that gets thicker the longer it sits.
If you want to see some magic in a shot glass stir the mixture together with a straw and watch the interesting chemical reaction right before your eyes.
The more lime juice you add the chunkier the mixture will be. The addition of more acidity of lime juice makes this drink THICK and CHUNKY!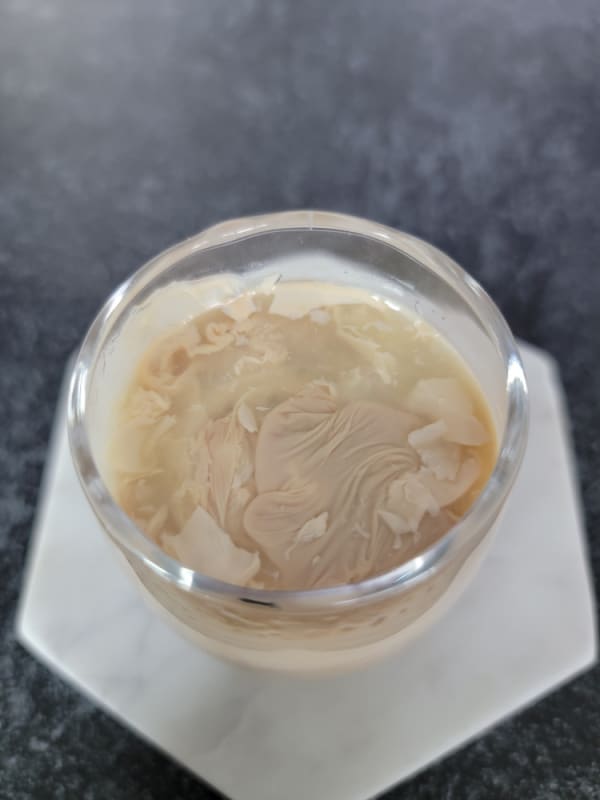 Recipe Tips
If you are worried about the cocktail getting too thick in the shot glass you can make this in 2 separate glasses.
Pour the shot of Baileys in one glass and the shot of lime juice in a second glass. Start with taking the bailey's shot and then add the lime juice. Don't swallow yet! Make sure to shake your head to get the full texture of wet cement.
There are no other variations of this cocktail that we have found,
Printable recipe card instructions are below.
Nutrition information, including calories, protein, calcium, carbohydrates, fiber, vitamin c, potassium, cholesterol, sodium, trans fat, monounsaturated fat, polyunsaturated fat, and more, will vary depending on the products used.
Recipe Variations
Substitutions - Lemon juice can be substituted for the lime juice.
Vegetarian Option - This recipe is vegetarian.
Vegan Option – Use Baileys Almande which is vegan and made with almond milk liqueur.
Gluten Free - The ingredients used to make Bailey's are gluten-free
Alcohol Free Option – You can make homemade Irish Cream without whiskey.
Smaller Serving Size – This shot recipe can be divided in half to make two 1 ounce shots.
Larger Group/More servings – I suggest making these shots when you are ready to serve them. You can line shot glasses up and pour Baileys into each one and then add the lime juice so they are all done at the same time.
Sugar Free/Lighter Calories – Baileys Deliciously Light has 40% less calories and 40% less sugar than Bailey's Original. We have not tried making this shot with the lighter version of Baileys.
When to serve a Cement Mixer Shot
Guys Night Out
Bachelor Party
College Parties
After Dinner Drink
Party Shot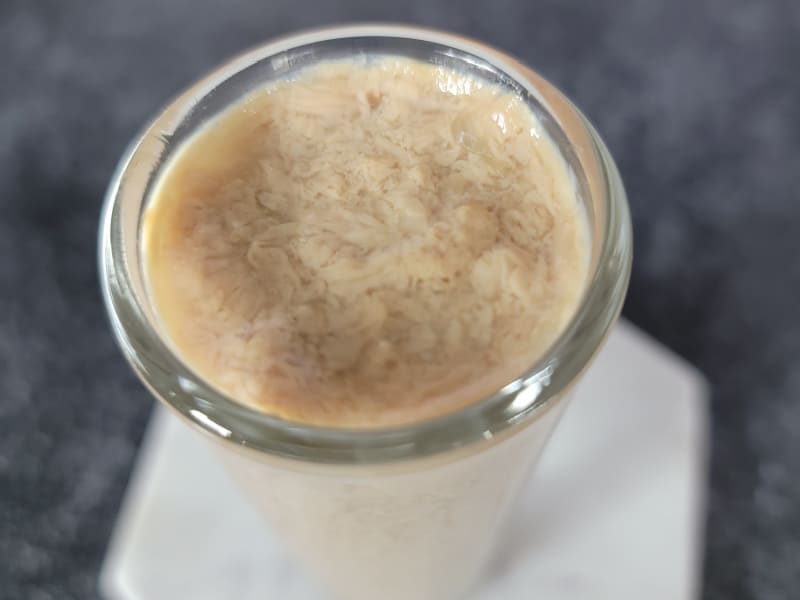 Great Shot Recipes
Pineapple Upside Down Cake Shot
Check out all of our latest Cocktail Recipes
Don't miss all of our cocktails with funny drink names.
Do you love recipes? Check out our copy cat recipes, dessert recipes, and our Crock Pot Recipes.
Follow Tammilee Tips on MSN, Facebook, Instagram, and Pinterest, for all of our recipe posts.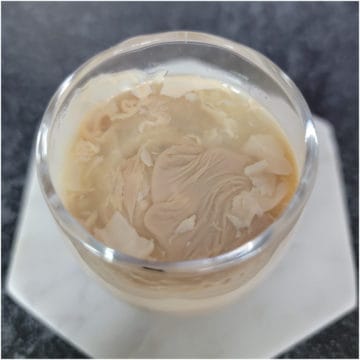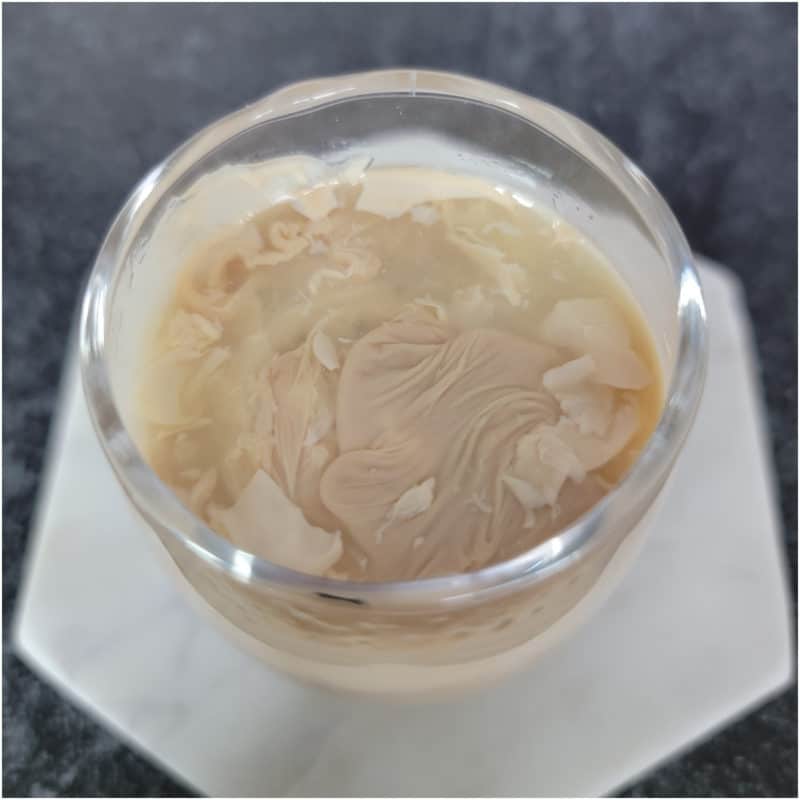 Cement Mixer Shot
Fun Cement Mixer Shot perfect for parties!
Print
Rate
Instructions
Pour irish cream into a large shot glass.

Slowly pour lime juice into the shot glass.

Take the shot and hold it in your mouth, shake your head and then swallow to get the full cement mixer experience.
Nutrition
Nutrition Facts
Cement Mixer Shot
Amount Per Serving
Calories 143
Calories from Fat 54
% Daily Value*
Fat 6g9%
Cholesterol 0.02mg0%
Sodium 0.3mg0%
Potassium 17mg0%
Carbohydrates 12g4%
Protein 1g2%
Vitamin A 7IU0%
Vitamin C 4mg5%
Calcium 2mg0%
Iron 0.01mg0%
* Percent Daily Values are based on a 2000 calorie diet.