We had the pleasure of dining at Fahrenheit 555 the steak house on the Carnival Breeze during our cruise! I have to start off by saying WOW! This was our first visit and definitely not our last visit to Fahrenheit 555.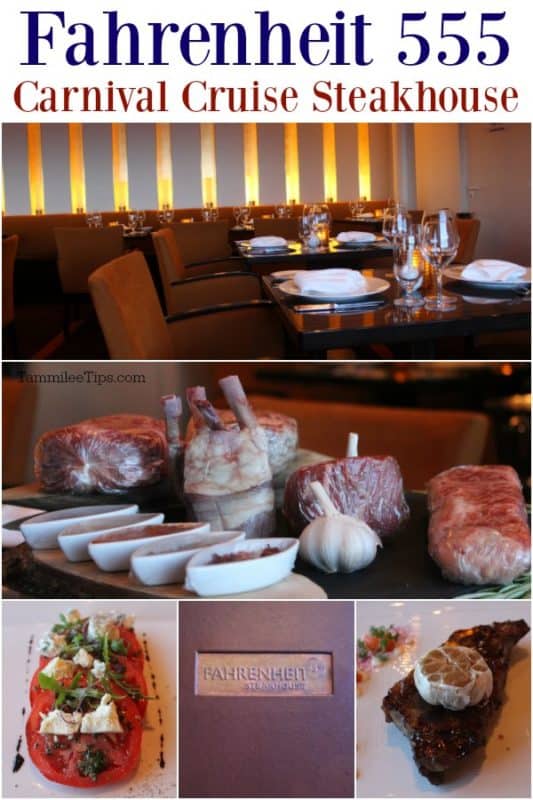 Fahrenheit 555 Steak House on Carnival Cruise Ships
The steak selection at Fahrenheit 555 is amazing. You are presented with a variety of steaks to choose from.
Each of the steaks is aged to perfection. The staff at Fahrenheit 555 is incredibly knowledgeable about each of the cuts of meat and how they are prepared.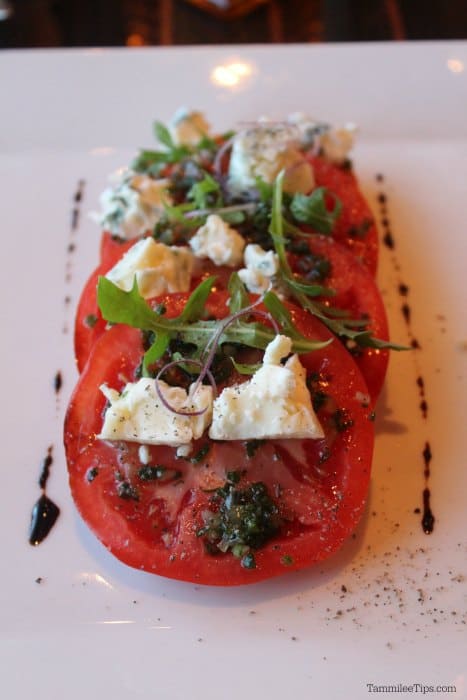 John had the Caprese salad that was delicious. I kept sneaking bites of his salad it was that good.
The French Onion Soup was cooked to perfection!
We were presented with a small size sample that was the chef's soup selection for the night. Oh my goodness I could have enjoyed a huge bowl of this soup.
John had steak something. I honestly was so engrossed with the amazing soup that I forgot to ask him to confirm what he tried.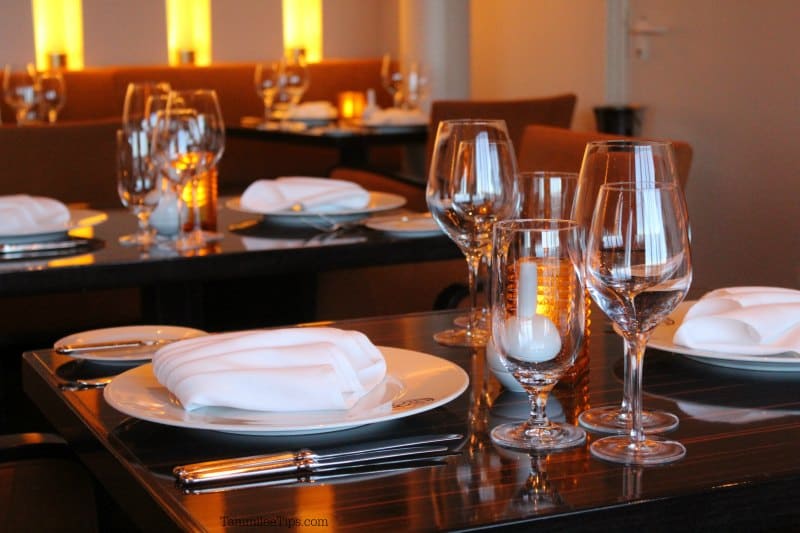 John mentioned multiple times during dinner and since we have been back that the steak he had at Fahrenheit 555 is the best steak he has ever had. He kept telling me that the steak was so tender he didn't even need a knife to cut it.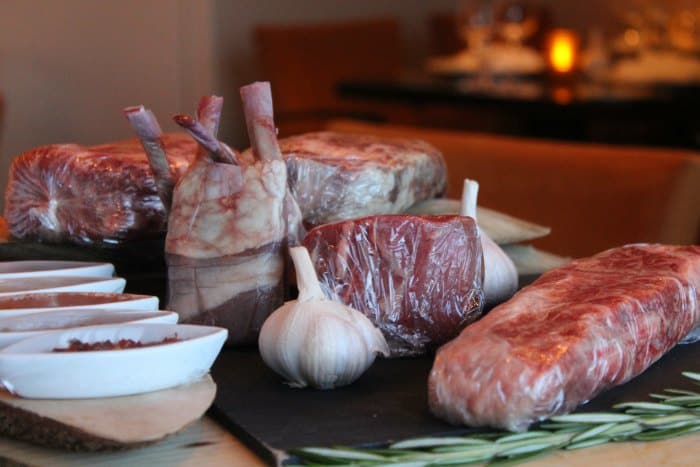 He used the words perfection, amazing, delicious, and a few others to describe his steak.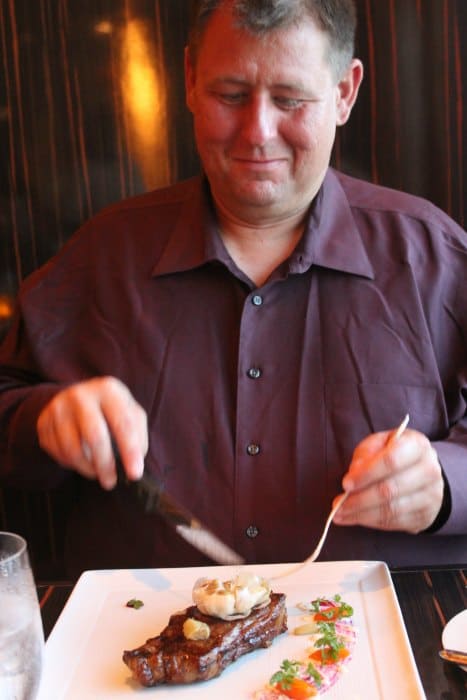 At this point we have had soup, salad, John had a steak and I have had pasta, and guess what...There is still dessert to come. Not just any dessert, not a sample dessert, oh no there is...
oh wait, you didn't think John and I shared the cheesecake did you... LOL, When I saw the dessert sampler on the menu I just had to try it. Can I just say YUM! The sampler alone was amazing, when you combine it with the entire meal our visit to Fahrenheit 555 was truly decadent.
This was our first time dining at a specialty steak house on a cruise ship but certainly not our last. In the past, we have shied away from the minimal fee and figured we would be good with the regular dining room meals.
After experiencing Fahrenheit 555 I realize that we have been missing out on one of the best-kept secrets on the Carnival Breeze.
Fahrenheit 555 serves food that you would expect to find in a pricey 5-star restaurant while you are cruising on the Carnival Breeze. The food is some of the best I have had anywhere in the world let alone on a cruise ship.
Every single detail of our dining experience at Fahrenheit 555 was amazing! The service was phenomenal, the food exceptional and the feeling in the room just amazing.
I would go back to the Fahrenheit 555 restaurant on the Carnival Breeze in a split second. I truly can not put into words how much we enjoyed our meal and experience at Fahrenheit 555.
Make sure to order the Watermelon Martini with your dinner!
Check out the current menu here.
Additional Carnival Resources
Balcony Stateroom photos and video