Do you like Pina Coladas? Do you like fruity drinks that taste ah-mazing! Well, let me introduce you to the Red Frog Rum Bar on the Carnival Carnival Cruise Ships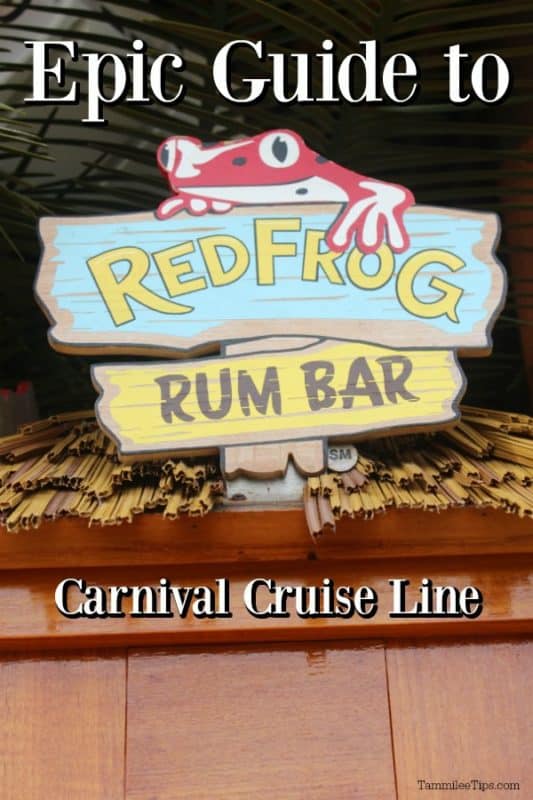 Red Frog Rum Bar
Not a fan of Rum but love tequila don't you worry the Blue Iguana Tequila Bar is just across the way!
No need to worry that rum fans and tequila fans can not share the same pool deck. On Carnival Cruise Ships both rum and tequila drinkers can enjoy a frosty beverage on the pool deck.
Now the Red Frog will tell you that they have more fun than the Blue Iguana but I will leave that up to you to find out
The Red Frog Rum Bar is ready to serve you your favorite rum drinks. They can whip up a mean pina colada!
The Red Frog Rum Bar is located on the main pool deck of the Carnival Breeze. This is a fantastic place to enjoy a frosty beverage and watch the pool deck events.
Trust me a Pina Colada or fruity drink is the perfect accessory to watching the hairy chest contest or one of the other fun events that happens on the pool deck.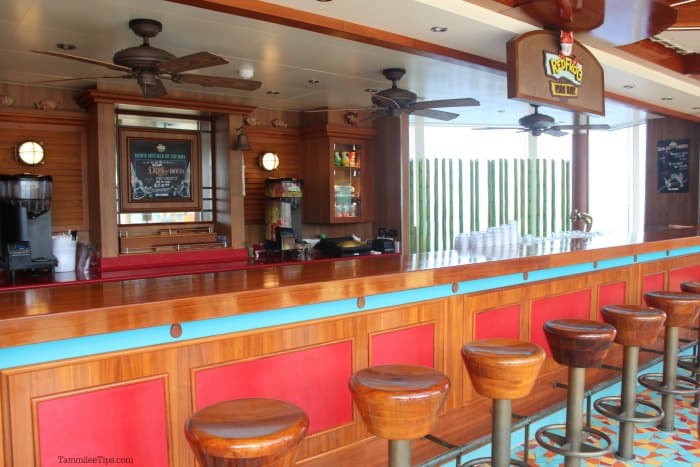 Check out the current menu.
Which Carnival Ships have a Red Frog Rum Bar?
Carnival Breeze
Carnival Conquest
Carnival Dream
Carnival Ecstacy
Carnival Elation
Carnival Freedom
Carnival Glory
Carnival Horizon
Carnival Legend
Carnival Liberty
Carnival Magic
Carnival Miracle
Carnival Panorama
Carnival Paradise
Carnival Pride
Carnival Sensation
Carnival Spirit
Carnival Splendor
Carnival Sunshine
Carnival Sunrise
Carnival Valor
Carnival Vista
Additional Carnival Breeze Resources
Balcony Stateroom photos and video