Today I am sharing things I didn't know I needed to experience in life until I went to Germany. One of the things about travel is some days you experience things you never could have imagined doing/seeing/eating/ or living through.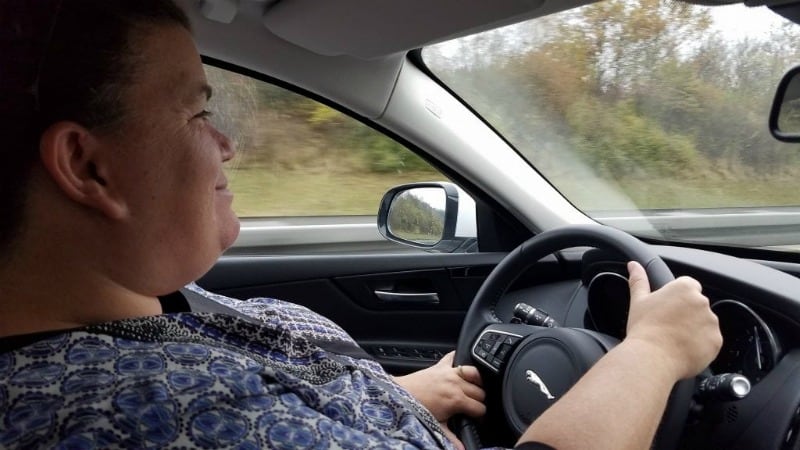 Things I didn't know I needed to experience in life until I went to Germany
The random moments that make travel so fun and/or crazy are the things I always look forward to. Ok, some of the things I don't look forward to but I know that they are a part of travel.
Today's version of things I didn't know I needed to experience comes from our time in Germany during our Viking River Cruise. We spent a few days before we joined the Viking River Cruise tour exploring Germany on our own.
Driving the Autobahn with no speed limits
Honestly, this is something I have always wanted to do. When I visited Germany 20+ years ago I was so sad that I was too young to drive the rental car. Or maybe it was just that my parents didn't trust a 20 something-year-old to drive on the Autobahn with no speed limits. Probably a good decision on their part but it is something I have always wanted to do.
We ended up with a Jaquar for a rental car which made driving with no speed limits even more fun. I managed to get to about 190+km/hr but didn't quite make the 200+ I was hoping for.
The day I drove there was a ton of construction and backups so there wasn't enough open road to really push it. So now I have a new goal of driving 200+ km/hr the next time I am in Germany.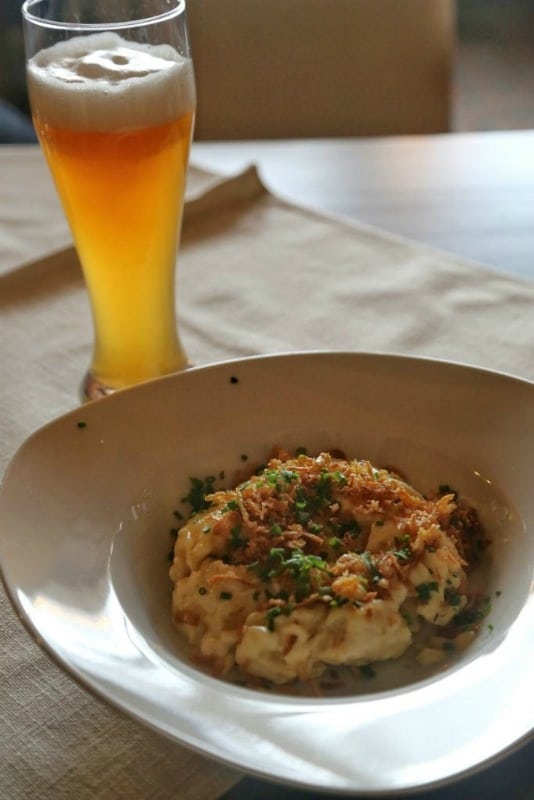 Eating all the Cheese Spaetzle I possibly can
I knew I liked spaetzle from eating at our local German restaurant in Spokane a few times.
I didn't know that cheese spaetzle with fried onions on top is a thing and how much I LOVED it until we were in Germany. HELLO YUM!!!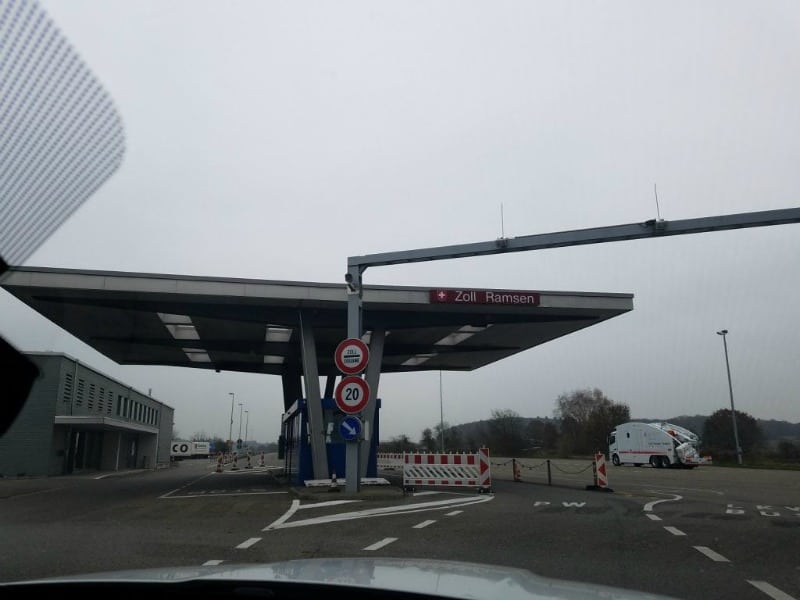 Getting lost and ending up in Switzerland
The GPS on our phone decided to send us to Switzerland instead of the direction we thought we were going. We blindly trusted the phone because honestly, we had no idea where we were going and don't speak German to easily be able to understand the street signs.
All of a sudden we looked up and we were at the border of Switzerland. So we drove through and had some coffee and tea from a gas station across the border before driving back into Germany. Yeah for a new country for John and a random adventure.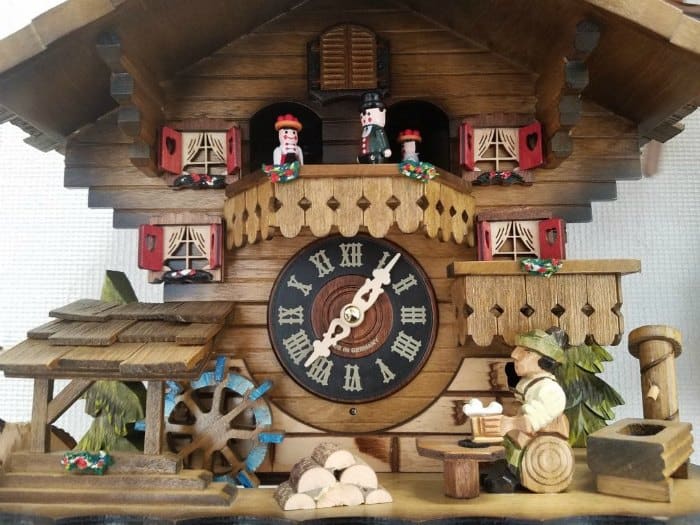 Buy a cuckoo clock...
This was not on my life list at all! But it seems that it was on John's life list and I didn't know it. Imagine my surprise when we visited a cuckoo clock store and John tells me he wants to bring one home...what!
He was like a giddy school kid picking out a cuckoo clock. Who was I to tell my Husband no or are you losing your mind when he was that excited.
It seems that one of his relatives growing up had one from Germany and he has always wanted one. So now we are the proud owners of a cuckoo clock with a guy drinking beer and German dancers. Thankfully it is being shipped home so we don't have to worry about transporting it around Germany.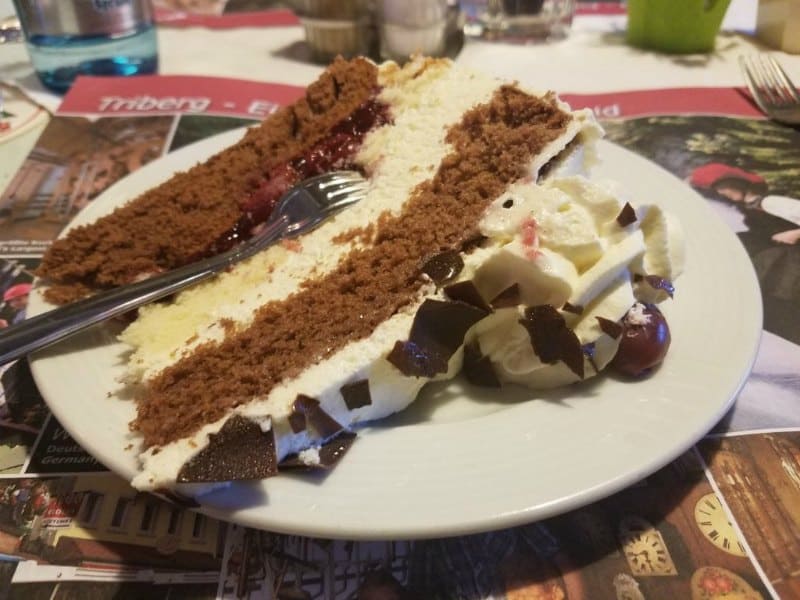 LOL! Hello yum! All of a sudden we were sitting in Triberg, Germany in the heart of the Black Forest when John and I started giggling.
Maybe it was the jet lag, lack of sleep, or we were just in one of the moods but we found it hilarious to have Black Forest Cake in the Black Forest.
So we split a piece and it was everything we could have hoped for and so much more. The server asked if we wanted the alcoholic version or the plain one.
We went with the non-alcoholic one since we still needed to drive a few hours and didn't know just how much alcohol or what type would be added.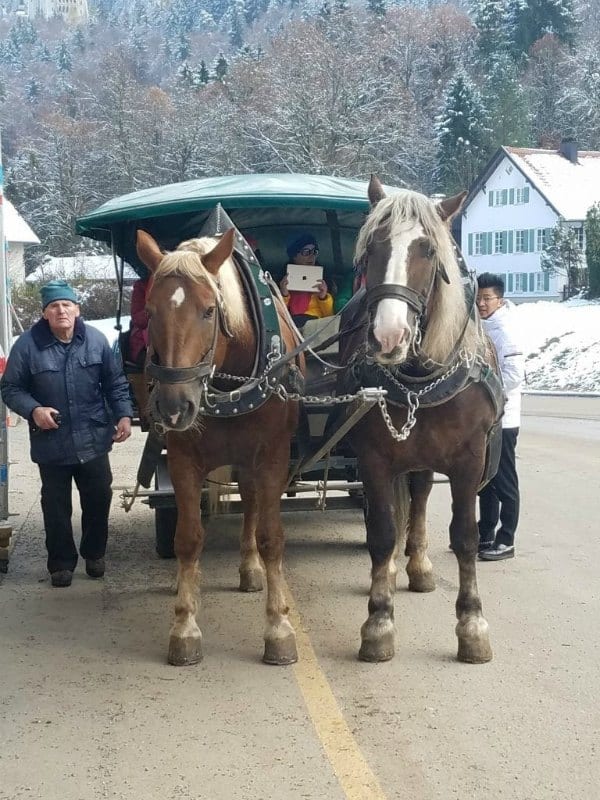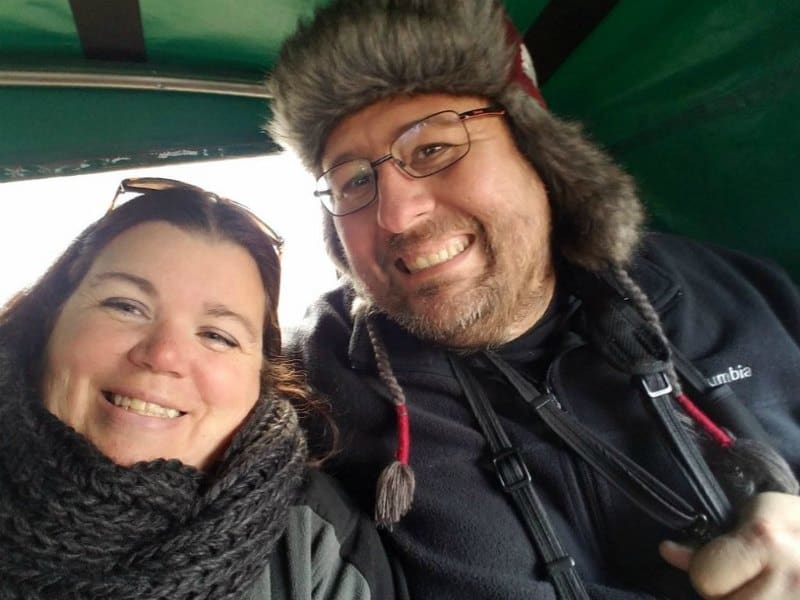 Take a horse and carriage ride to Neuschwanstein Castle and sing Christmas carols with random strangers. 
This is honestly something I have dreamed about for 20+ years since my last visit to Germany.
When I visited Neuschwanstein Castle with my parents my Dad was not up for us taking a carriage ride and wanted us to have the full experience of walking up the hill. Or as I tease him he was being a frugal Norwegian and didn't want to part with the cash for the ride. LOL!
I told John that this time I wanted to take the carriage ride if at all possible. We ended up riding the carriage up and down the hill and it was amazing and random at the same time.
On the way down the hill, our fellow passengers decided we needed to sing Christmas carols since it had snowed and we were on a carriage ride.
We were not the best singers but we threw ourselves into the moment and sang Frosty the Snowman, Jingle bells, and other tunes on the ride down. I wish I would have taken pics of the people's faces as we passed them singing or attempting to sing. Many people were taking double takes to make sure they had heard what they did as they walked by.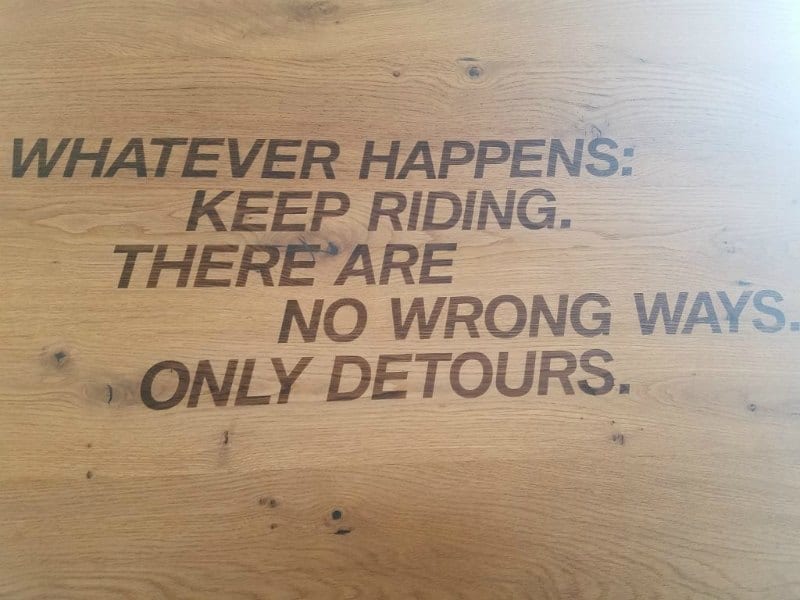 Find life inspiration at the BMW Plant
So randomly during our Munich city tour with Viking River Cruises we ended up at BMW World. I went in thinking it would be a clean bathroom stop and ended up finding life inspiration.
Thankfully not in the bathroom but on the walls of the showroom.
They had these amazing quotes about life and I loved them.
We have had a truly amazing time in Germany! We honestly are already talking about how soon we can get back to Germany and the other countries we have been visiting. There is so much to see and do that one trip just hasn't been enough. I feel like we got a taste test of just a little of how amazing this gorgeous country is.
Additional Europe Resources
Check out all of our Europe Travel Guides