Is it just me or is December flying by! How in the heck are we all ready to day 15 of our 25 days of sweets and treats! I need to head back in the kitchen and get baking!
Any suggestions for sweets and treats I should highlight on the blog?
Today we are sharing Butterscotch No Bake Cookies! Fair warning these are addictive! I tried to each just one and walk away but well I failed miserably. I had to have a 2nd one. I just couldn't say no.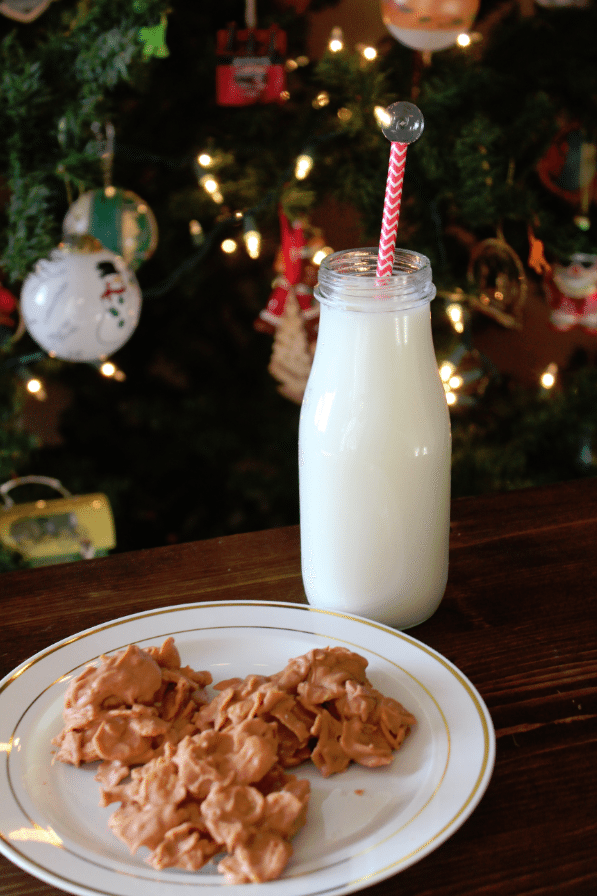 Want to know the absolute best thing about these Butterscotch No Bake cookies….They only take 3 ingredients!
Butterscotch No Bake Cookies
Ingredients
2 cups butterscotch chips
1/4 cup creamy peanut butter
3 1/2 cups corn flakes
Directions
1. Melt butterscotch chips over low heat, add peanut butter, stir in cereal
2. Drop by spoonful onto waxed paper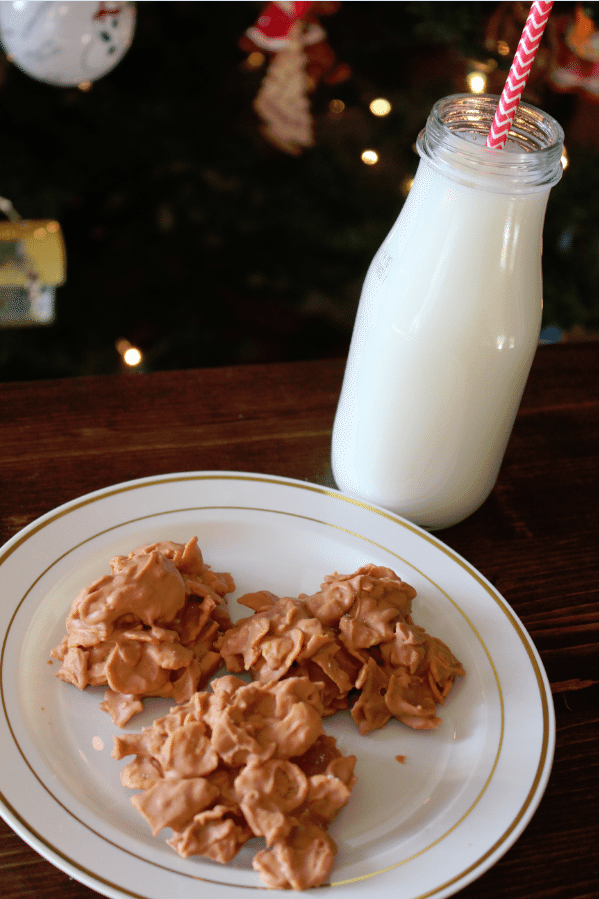 25 Days of Holiday cookies and treats
Day 1 – Krumkake
Day 2 – Crock Pot Cinnamon Pecans
Day 3 – Sweet & Spicy Almonds
Day 4 – Minty Chocolate Balls
Day 5 – Chocolate Shortbread Cookies
Day 6- Coconut Chocolate Chip Cookies
Day 7- Molasses Cookies
Day 8- Ranger Cookies
Day 9 – Coconut Pineapple Drop Cookies
Day 10- Chocolate Chip Coconut Rum Cookies
Day 11 – Apricot Coconut Cookie
Day 12 – Butter Pecan Cookies
Day 13 – Frosted Pineapple Cookies
Day 14 – White Chocolate Candy Cane Cookies
Make sure to check back each morning for a new holiday cookie and treat recipe!

Do you love recipes? Check out our copy cat recipes, dessert recipes, and our Crock Pot Recipes.