How to Make a Ninja Turtle Shot the perfect bright green cocktail shot for parties, St. Patrick's Day, or any day you want a fruity cocktail shot.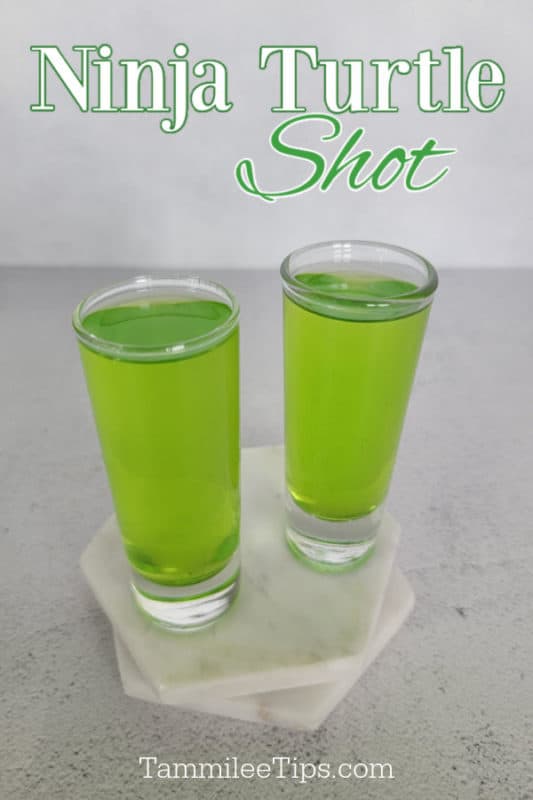 Ninja Turtle Shot
This Teenage Mutant Ninja Turtles inspired shot is very similar to a
Scooby Snack Shot
without the whipped cream.
ninja-turtle-shot
The neon-ey green color of this good cocktail is epic!
For a fun toast, everyone can cheers with .....Cowabunga!!!!
I know I heard this a lot growing up in the 80s and 90s when Teenage Mutant Ninja Turtles was the cartoon of choice.
Though we were way too young to have alcohol at that point.
Here are a few Ninja Turtle Quotes if you want additional fun ideas for cheers while enjoying this cocktail.
"Forgiveness Is Devine, But Never Pay Full Price For A Late Pizza" - Michelangelo
"We're lean, we're green, and we're mean!" – Mikey
"There comes a time, brothers, where history is forged like melted cheese… it sticks together as one, but it's still soft and squishy in the middle… mmm… are you with me?!" – Michelangelo
Or you could just quote their theme song. lol!
Teenage Mutant Ninja Turtles
Teenage Mutant Ninja Turtles
Teenage Mutant Ninja Turtles
Heroes in a Half-shell Turtle Power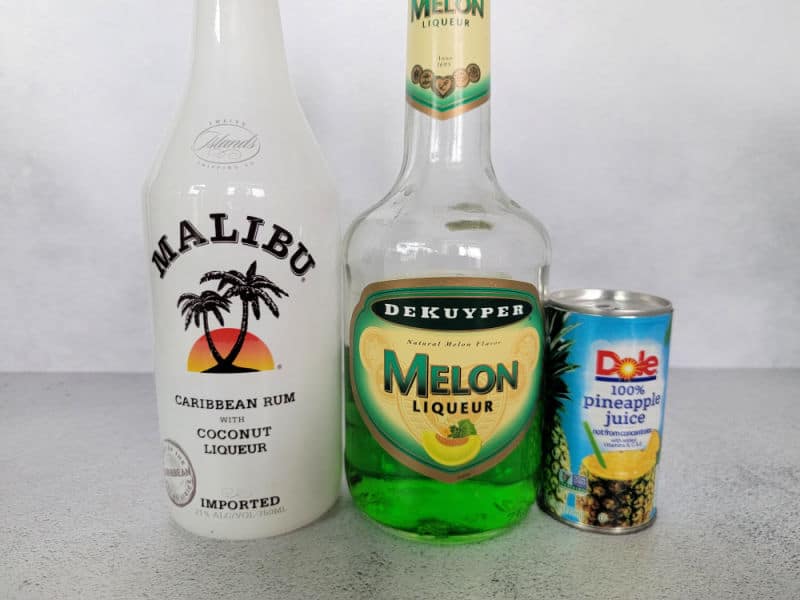 Ingredients
Pineapple Juice
Equipment Needed
OXO angled jiggers - these are our go-to measuring tools for cocktails. They work perfectly for pouring in layers for cocktails.
2 ounce shot glasses - We love these 2 oz shot glasses especially for layered shots.
Cocktail Shaker – This cocktail shaker comes with a fantastic set of tools
How to Make a Ninja Turtle Shot
One of the best parts of this cocktail shot is how easy the instructions are to follow.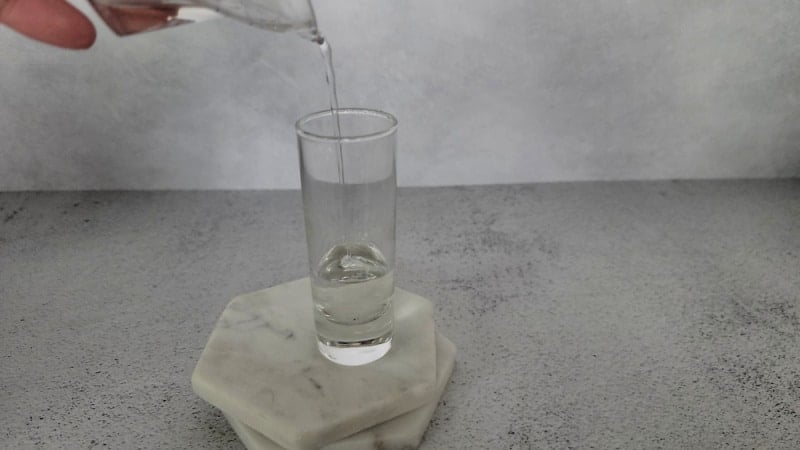 Step 1 - Pour Malibu Coconut Rum into Shot Glass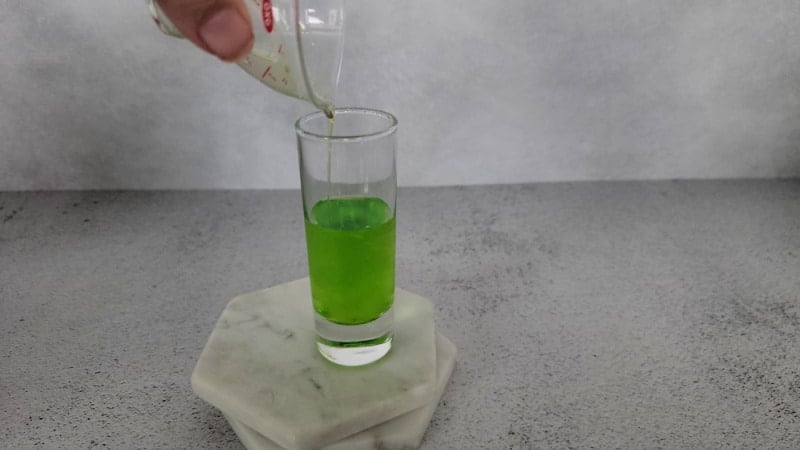 Step 2 - Pour Midori melon liquor into a shot glass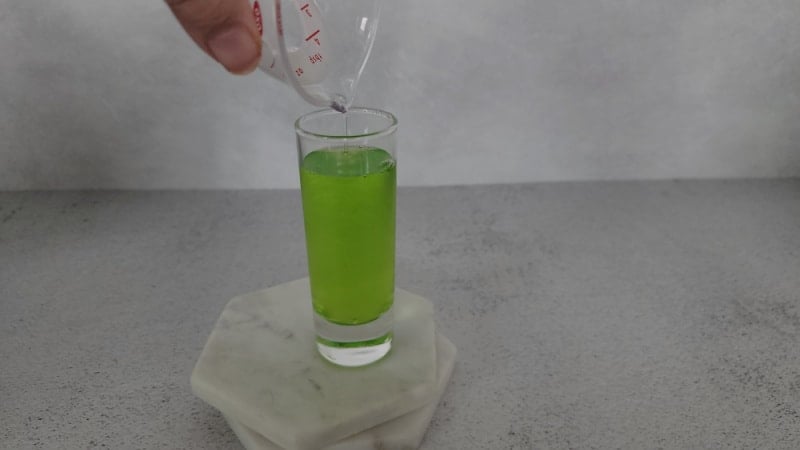 Step 3 - Pour in pineapple juice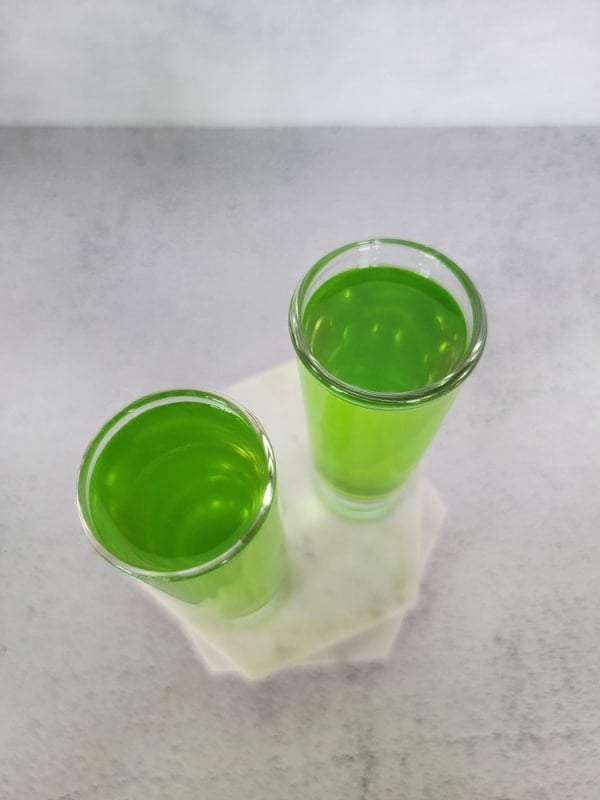 Recipe Tips
You can make this cocktail shot in a cocktail shaker and shake it with ice cubes to make it ice cold. In the glass combine coconut rum, melon liquor, and pineapple juice and shake and strain.
For an added layer of fun you can rim the shot glass with the colors of the Ninja Turtles using Blue, Red, Purple, and Orange, yellow sugar. To rim edge of shot glasses you can use simple syrup or icing.
The recipe can be doubled or tripled and served in an old-fashioned glass if you want a regular-size cocktail.
I have seen recipes for a version of this cocktail made with Green Apple Twist Vodka, green berry rush Hawaiian Punch Juice, and lime slice but have not tried it.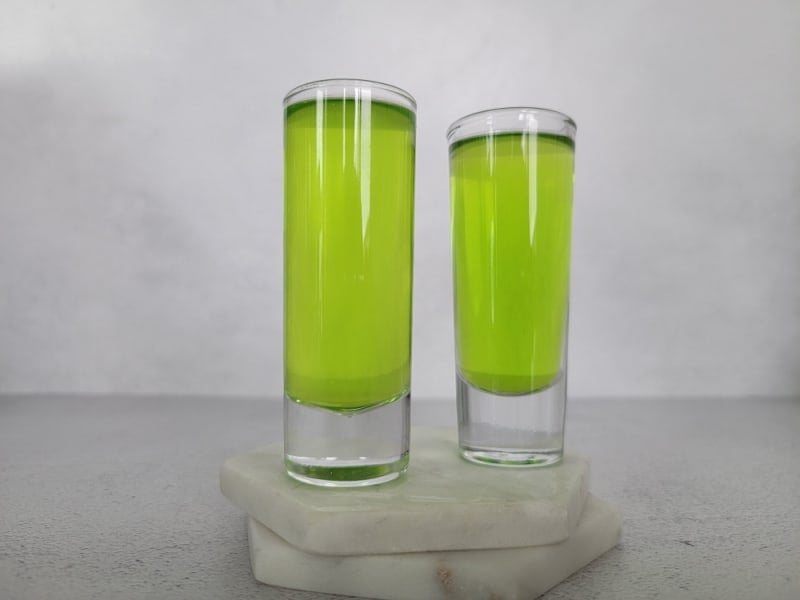 Great Cocktail Recipes
Funny Cocktail Names - Check out our entire collection of cocktails with funny drink names.
St. Patrick's Day Cocktails - We have a ton of super fun cocktails perfect for your St. Patrick's Day party!
Check out all of our great Cocktail Recipes
Do you love recipes? Check out our copycat recipes, dessert recipes, and our CrockPot Recipes.
Follow Tammilee Tips on MSN, Facebook, Instagram, Pinterest, and Twitter for all of our recipe posts.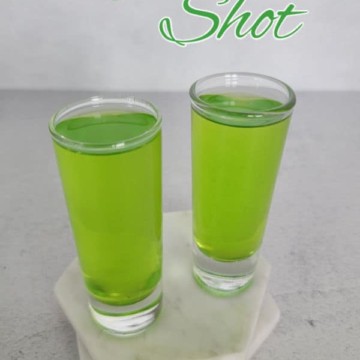 Ninja Turtle Shot
Bright green Ninja Turtle Shot recipe made with Malibu Rum, Midori, and Pineapple Juice
Print
Rate
Instructions
Add Malibu, Midori, and Pineapple Juice to a 2oz cocktail shot glass.
Nutrition
Nutrition Facts
Ninja Turtle Shot
Amount Per Serving
Calories 78
Calories from Fat 9
% Daily Value*
Fat 1g2%
Sodium 1mg0%
Potassium 19mg1%
Carbohydrates 7g2%
Protein 1g2%
Vitamin A 1IU0%
Vitamin C 1mg1%
Calcium 2mg0%
Iron 1mg6%
* Percent Daily Values are based on a 2000 calorie diet.