This collection of Guinness Recipes has everything from snacks to cocktails and everything in between. You can prepare an entire meal with Guinness Recipes.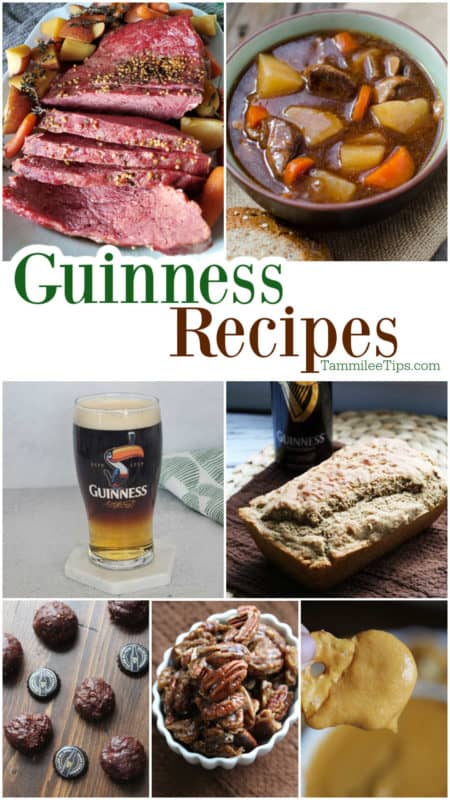 13 Guinness Recipes for Your Next St. Patrick's Day Feast
Guinness is the tall, dark, and handsome dry Irish stout that, while popular year-round, makes a massive comeback each St. Patrick's Day season.
Here is more on the iconic brew, plus inventive and yummy ways to incorporate its mildly sweet yet malty character into your next St. Patrick's Day feast.
Is Guinness Beer Gluten-Free?
Guinness beer, unfortunately, isn't safe for a gluten-free diet. This is because the Irish stout is brewed with gluten-containing malted barley.
Is Guinness Vegan?
Yes! Guinness famously went vegan in 2016 after a pledge to stop using isinglass, an ingredient derived from fish collagen, in brewing its stouts.
What Is a Stout?
Stout is a beer style characterized by its deep, nearly black color and rich, complex taste with toasted dark malt overtones.
Stouts get their dark color, which ranges from deep cocoa to jet black, from roasted malts, which blacken as they are kilned. The kilning process imparts its unique flavor that balances mildly bitter hops with sweet roasted malts. Notes of caramel, coffee, chocolate, and dried fruits are frequent in stouts.
Stout originated in 18th-century England and Ireland before spreading to other countries, like Russia and the United States, that developed their distinct styles. Until stouts became more developed, all dark beers were called "porters," while "stout porter" referred to darker brews above seven percent ABV.
The lines regarding what constitutes a stout versus a porter are blurry in the craft beer world. The Beer Judge Certification Program (BJCP) describes an American stout as a "strong, highly roasted, bitter, hoppy dark" beer, and an American porter is a "malty, bitter, and often somewhat hoppy dark beer" with balanced and roasted notes of chocolate.
In its 250-plus years of filling frothy pints, the Dublin-born brew has become the most-sold Irish stout, now sold in over 150 countries. Six varieties are sold:
Guinness Draught
Guinness Extra Stout
Guinness Foreign Extra Stout
Guinness Nitro Cold Brew Coffee
Guinness Zero
Guinness Baltimore Blonde
Stouts today remain among the most popular and versatile beers, encompassing a range of styles and tastes that have grown with the craft beer industry. Here's more on some popular stout varieties.
Irish Stout
Guinness is an Irish stout that remains the best-selling stout worldwide. Despite its robust coffee, caramel, and chocolate profile, it is deceivingly light in texture and alcohol content. Guinness has a below-average ABV of 4.2 percent.
Irish dry stouts like Guinness are low on carbonation. Aside from canned and bottled beers available at stores, Guinness and other stouts are available as nitro pours. Nitro stouts have an exceptional velvet mouthfeel due to the nitrogen and carbon dioxide used under high pressure in the brewing process.
Oatmeal Stout
The oatmeal stout was conceived as a marketing tactic for a "healthier" beer. The inclusion of oats is more for effect than taste, as oats give the final product a creamier texture and taper the bitterness of the hops. To make the final product palatable and not too bitter, no more than 30 percent oats are used in brewing oatmeal stouts.
Milk Stout
Milk stouts, also known as English-style sweet stouts, are named for the lactose sugar used in the brewing process to thicken and sweeten. Like the oatmeal stout, milk stouts were touted as a more health-conscious style, and both grew popular in tandem.
Since lactose is derived from milk, this stout style is unsuitable for vegan or lactose-intolerant beer drinkers.
American Stout
The American take on the stout is notably hoppier and boozier relative to the Irish stout. This style can include creative ingredients like fruit, vanilla, and tobacco. However, like Irish stouts, the American style is heavy on dark malts that produce robust coffee and chocolate flavors.
Imperial Stout
The heavy and boozy imperial stout is named for its historical ties to Russian royalty. During a 1698 trip to England, the Russian czar Peter the Great fell in love with stouts so much that he had the beer shipped back to Russia.
Stout beer at the time did not travel well, which led the beer to spoil. When London's Barclay brewery got word of the mishap, they set out to brew a dark stout hoppy enough to sustain the voyage to Russia. This new stout was so well-loved in Russia, especially under the rule of Catherine II, that it gained the name "Russian imperial stout."
The stateside twist on imperial stouts deviates by using the same structure of the Russian imperial stout but, as with American stouts, with more intense hops and ingenuous, non-traditional flavors.
Some imperial stouts are barrel-aged. Barrel-aged stouts are aged in oak or bourbon barrels to impart these respective flavors into the final product.
Coffee Stout
Coffee stouts capitalize on the coffee-like notes in stouts by using coffee as a flavoring agent, either in liquid form or by aging the batch with whole beans. Many craft-brewed coffee stouts use coffee from local craft roasters.
Pastry Stout
This new-age stout style is a dessert lover's dream. While there isn't a formal designation for pastry stouts, these sweet stouts incorporate ingredients like graham crackers, marshmallows, cacao nibs, and maple syrup that mimic the taste of your favorite dessert. Some brewers reportedly toss actual pastries into their batches of brew to capture these decadent flavors.
Best Glass for a Stout
The "chill, open, pour, enjoy" tagline inscribed on the face of a Guinness can reflects the company's do-it-yourself approach to serving the beloved Irish stout. The company even confirms on its website that pouring at a 45-degree angle or using the "hard pull" method are equally acceptable ways to pour Guinness.
When choosing a glass for your stout, aim for a sturdy, high-capacity glass with a broad rim that allows for the frothy head, which dark beers are known to have, to develop. Glass beer mugs, English pub glasses, tulip glasses, and pint glasses are all suitable selections.
Due to their high alcohol content, which often exceeds 9 percent ABV, imperial stouts are served in snifter glasses. These smaller glasses are often used for sipping brandy, whiskey, and cognac.
Gifts for Guinness Lovers
Official Guinness Cookbook Gift Set - We have this cookbook and absolutely love it! There are so many epic Guinness recipes in it! Plus the gift set comes with a really nice Guinness apron. Guinness is the perfect secret ingredient to upgrade your favorite recipes.
Guinness Glasses - Pour a frothy pint of Guinness into an epic glass! Our favorite Guinness glasses have the toucan on them.
Guinness Shirts - Show off how much you love Guinness with a fun shirt!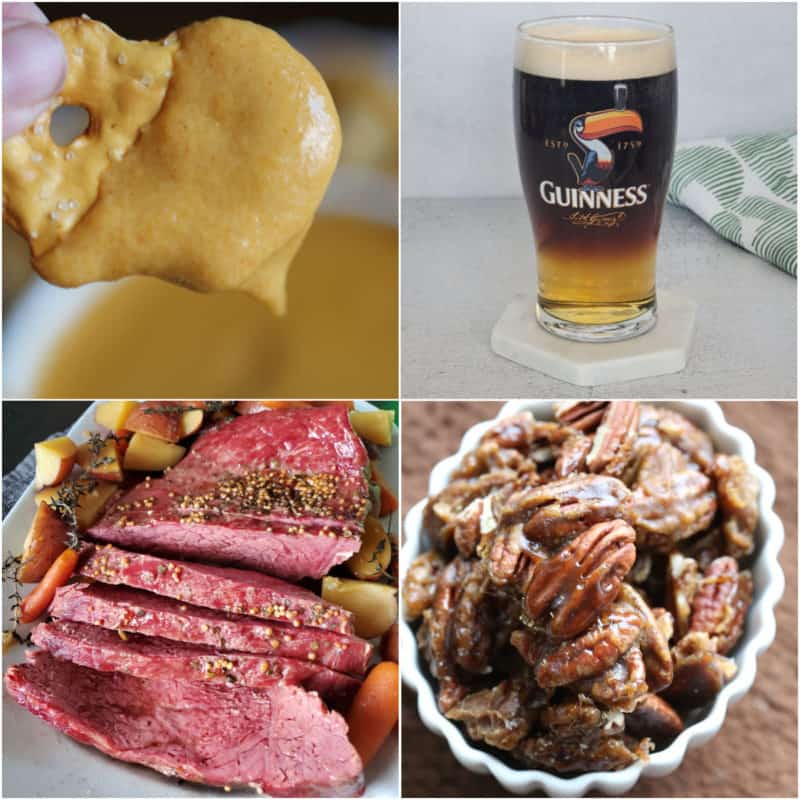 Guinness Recipes
From pregame drinks to dessert, these Guinness recipes ensure that most of your St. Patrick's Day meal is infused with the sweet maltiness of the iconic Irish stout.
We love making Guinness beef stew, brownies, corned beef, and so much more!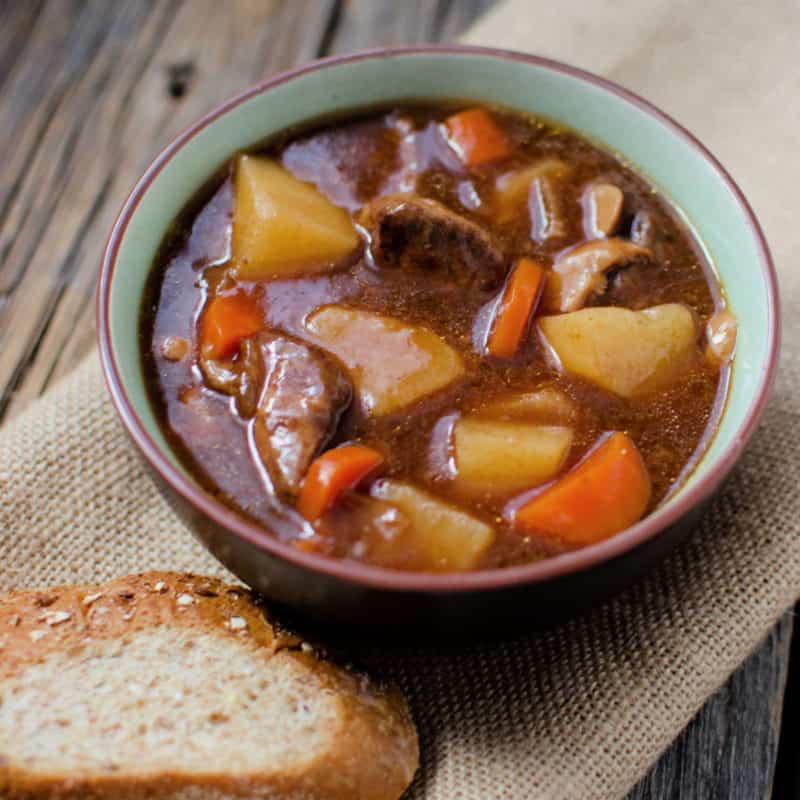 Beef and root vegetable star in this hearty meat-and-potatoes stew made entirely in a slow cooker. This dish pairs fantastically with traditional Irish soda bread.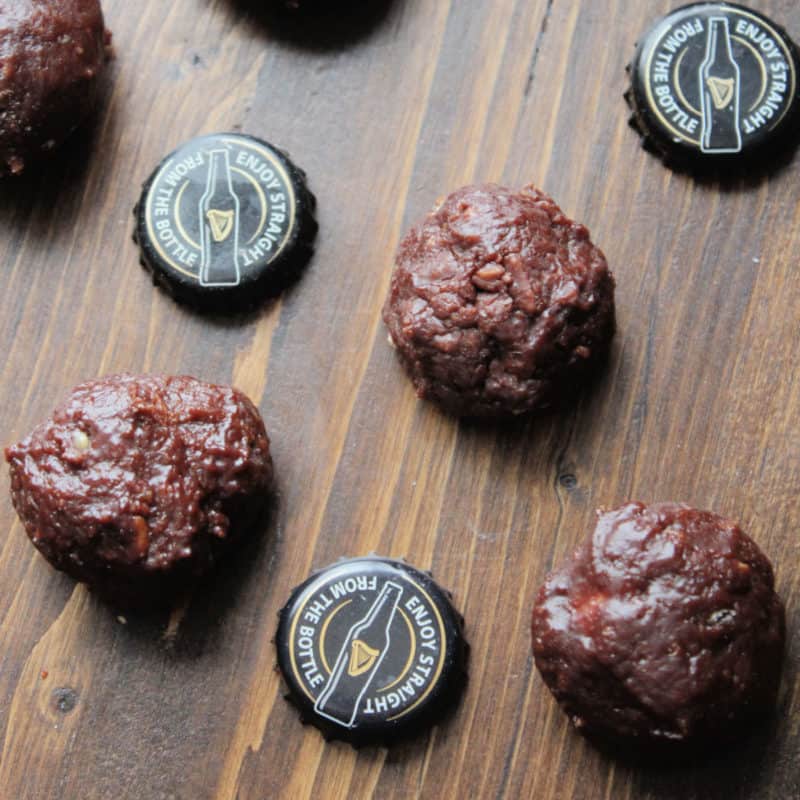 We made these homemade Guinness truffles following our visit to the Guinness Storehouse in Dublin, Ireland. It's no surprise that the natural chocolate flavors of this Irish stout beer pair seamlessly with more chocolate.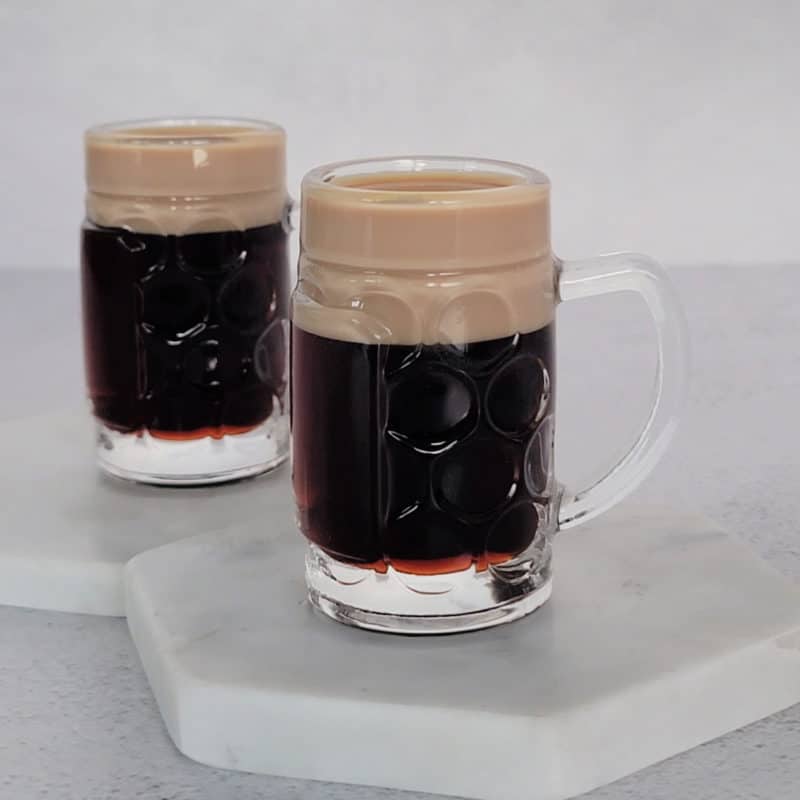 Ingredients: Kahlúa Coffee Liqueur, Bailey's Irish Cream
When served in our mini beer shot glasses, these Kahlúa and Bailey's shots looked like fresh-from-the-tap pours of Guinness.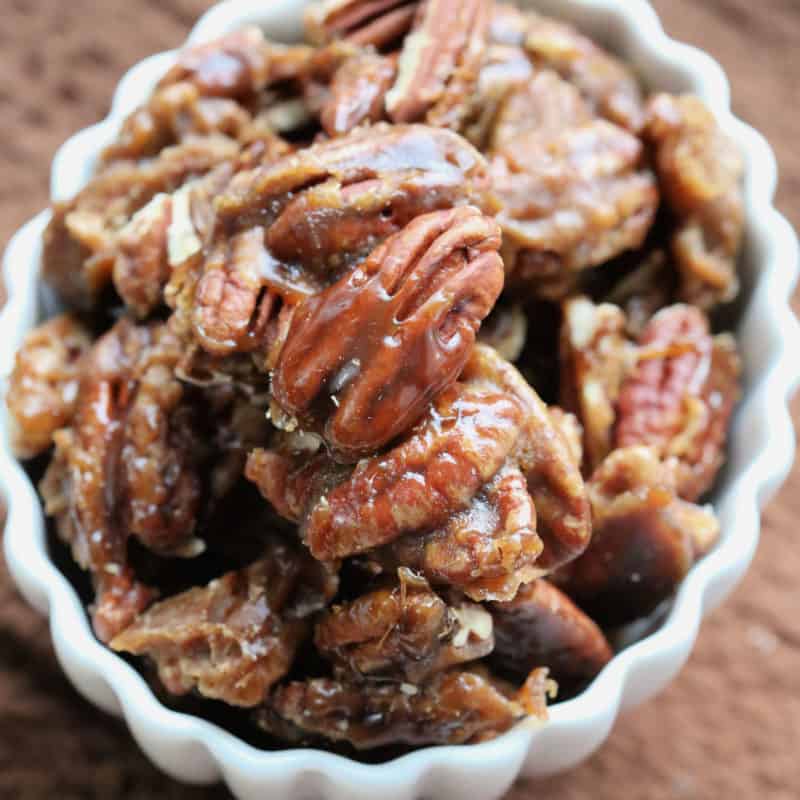 Pecans are a sweet, buttery medium for rich Guinness and brown sugar glaze in these St. Patrick's Day bar bites. You'll need a candy thermometer to ensure that these glazed pecans are perfectly prepared.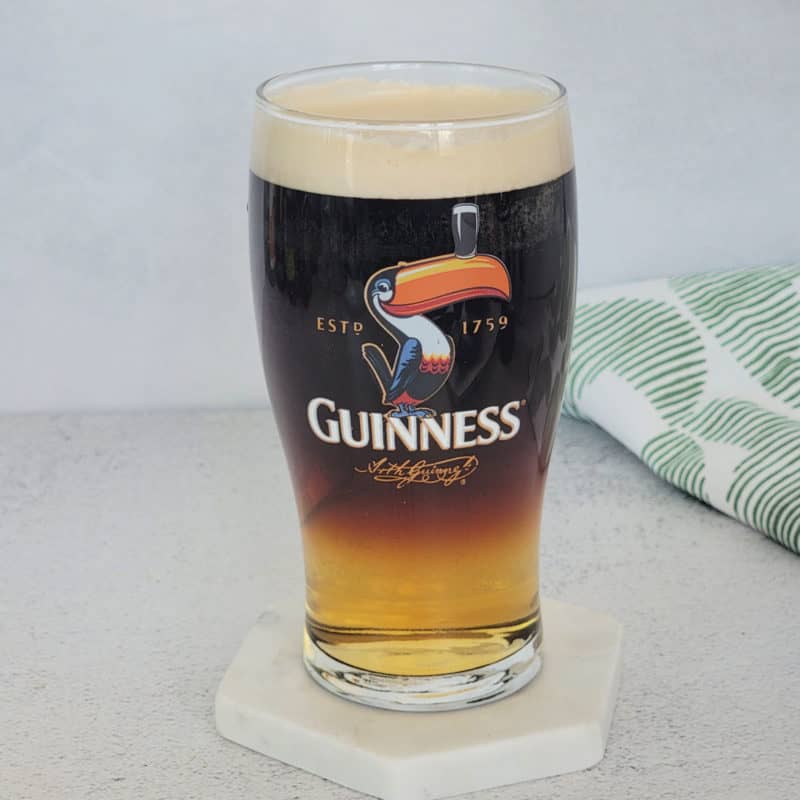 Ingredients: Guinness Draught Stout Beer, Hard Cider
This is our Guinness-infused take on the Snakebite cocktail, which mixes lager and hard cider in the same glass. Here, dark Guinness takes the place of lager to form a creative layered beer cocktail.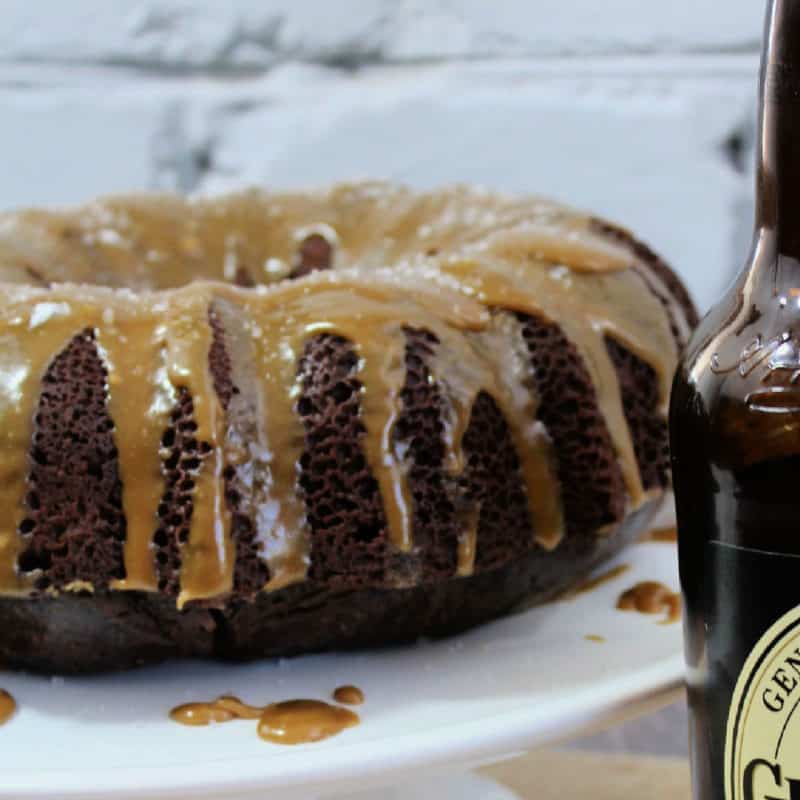 The Irish beer stout Guinness gives this St. Patrick's Day chocolate Bundt cake a richer, more complex chocolate flavor.
Serve with your favorite ice cream for an amazing dessert.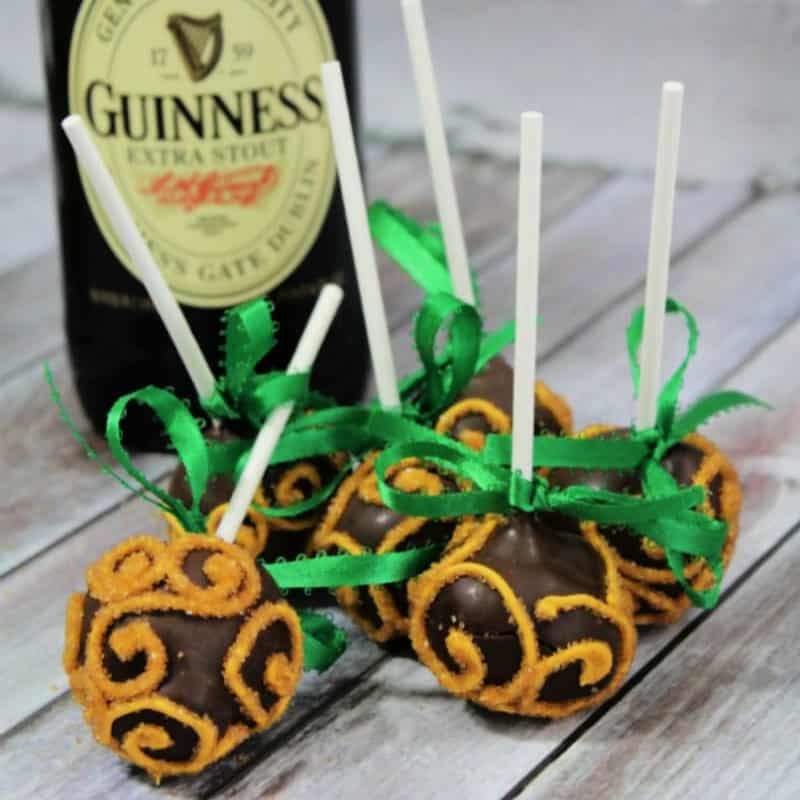 Guinness and chocolate are a natural pairing in this recipe for fun-to-make and extra chocolatey cake pops. Instructions for homemade icing and frosting are included.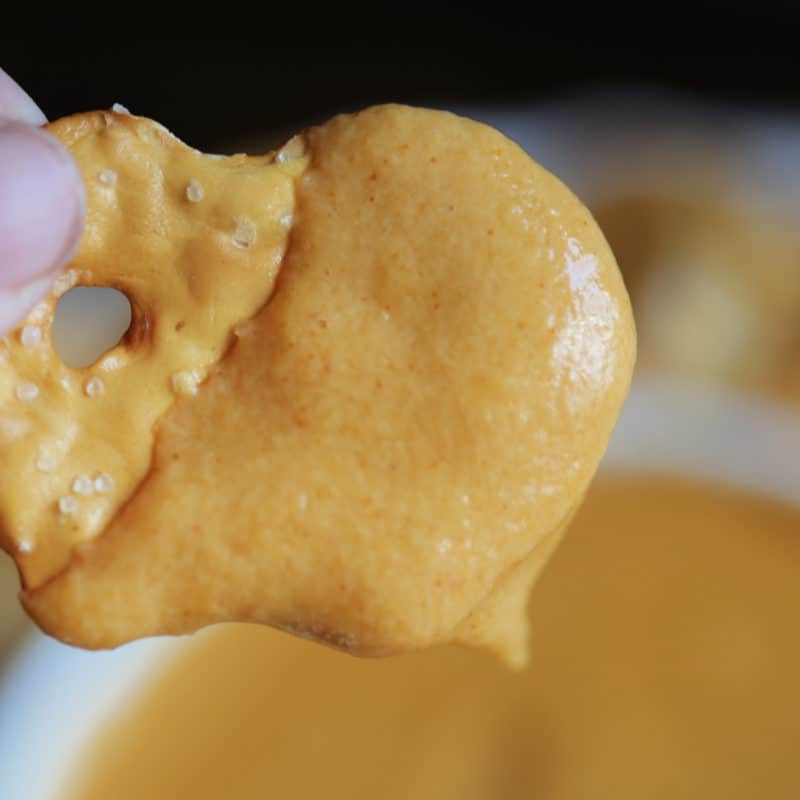 Pretzels are perfect for dunking into this thick Guinness beer cheese dip made with sharp cheddar. For an Irish-style plate of nachos, pour it over some tortilla chips and pieces of corned beef.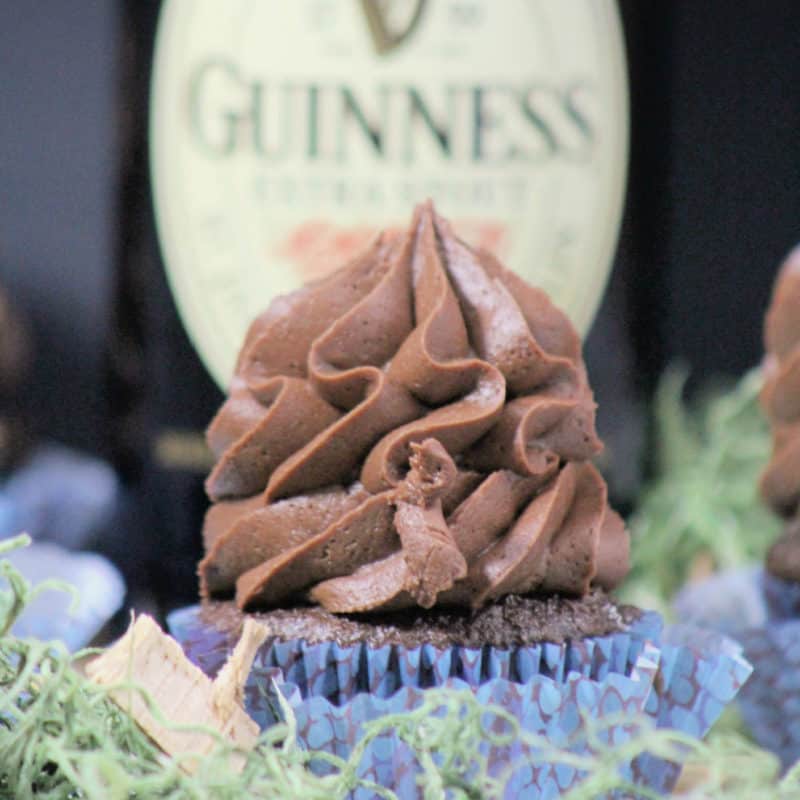 Guinness fans will love that the much-adored Irish stout is present in both the cupcake and the homemade frosting.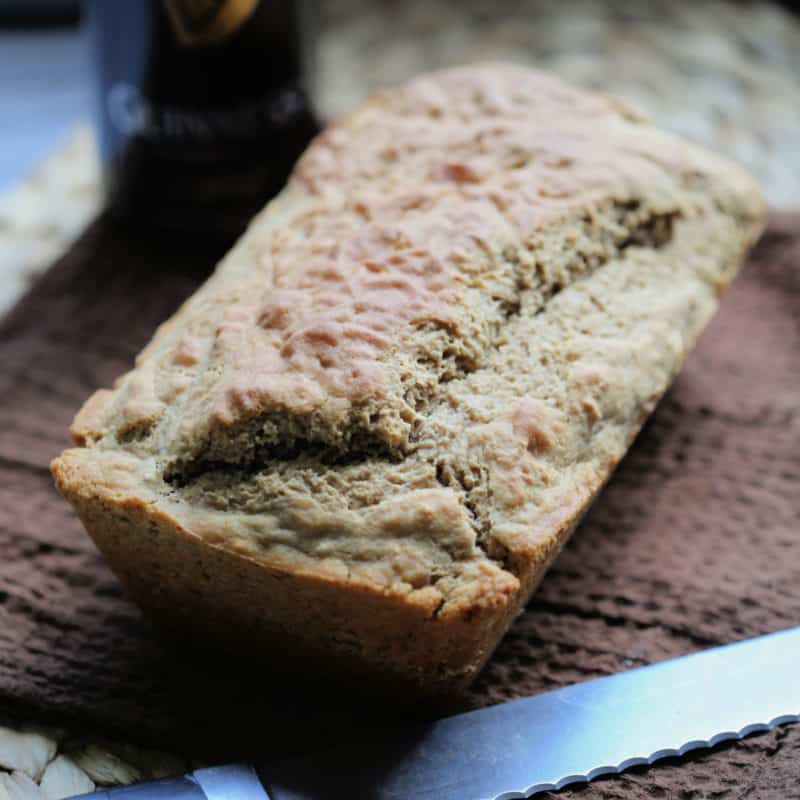 Serve this Guinness beer bread, made effortlessly with Bisquick, alongside a Saint Patrick's Day dinner of Crockpot Corned Beef and Cabbage.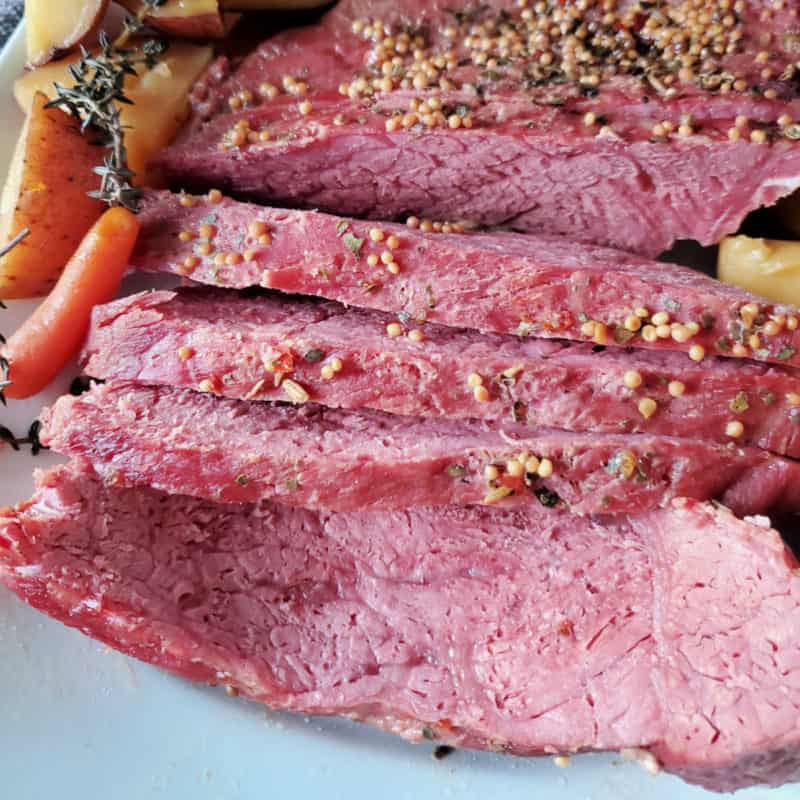 This oven-baked corned beef and accompanying red potatoes and carrots are accentuated with a Guinness and brown sugar rub.
We make this in our Dutch Oven and love how flavorful the Guinness Stout Beer makes the corned beef.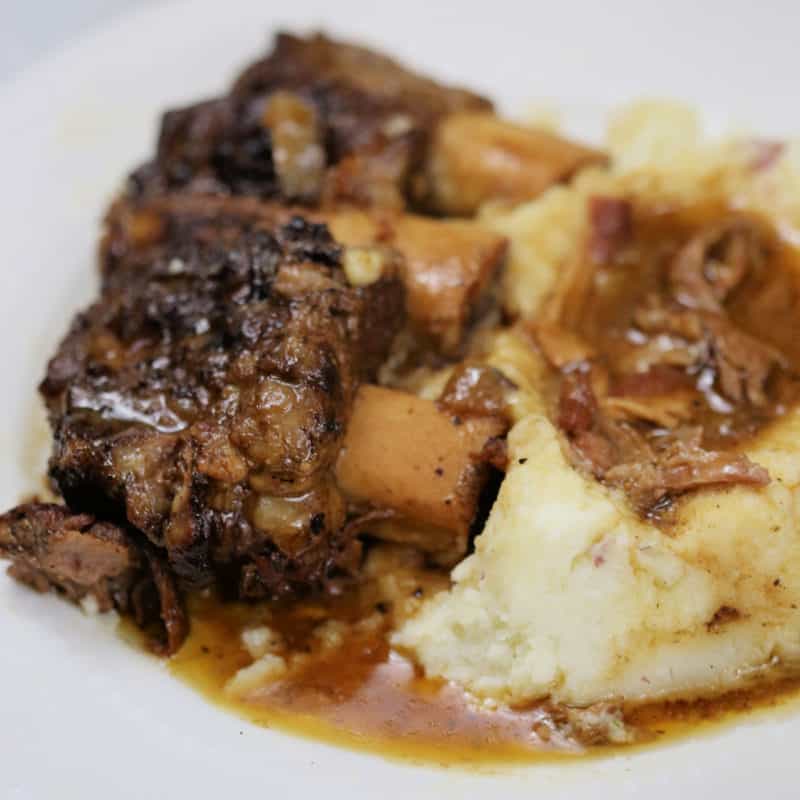 Guinness deepens and complements the flavors and aromas of these fall-off-the-bone slow cooked braised short ribs made with thick-cut bacon and onions. They disappeared the first time I made them for guests.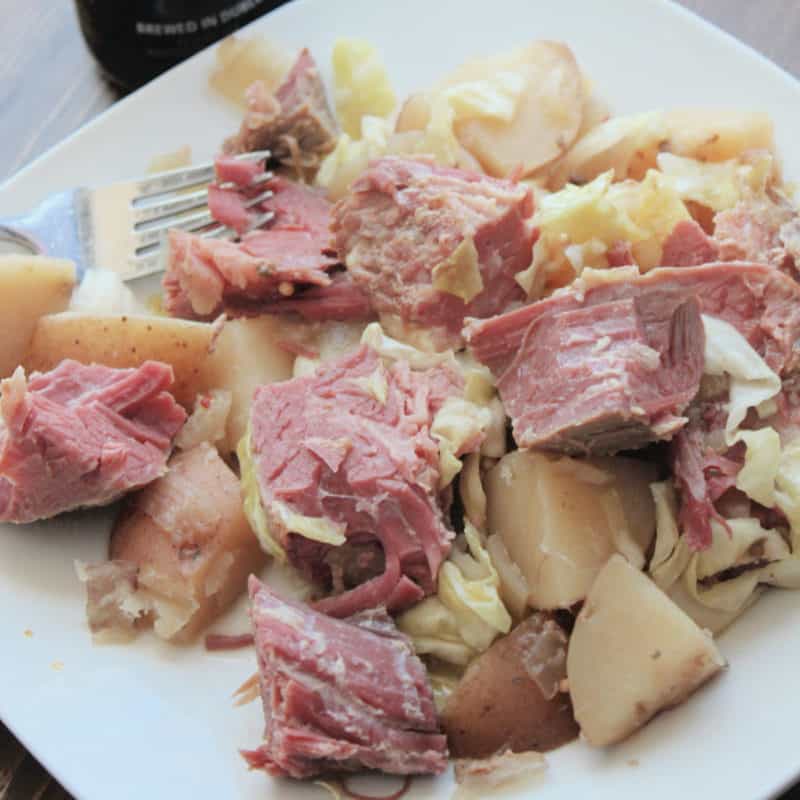 Use any leftovers of this traditionally-inspired Guinness corned beef and cabbage to make an epic sandwich!
Upcoming Guinness Recipes include a Guinness Float, Guinness Brownies, Irish Nachos, and so many  more epic recipes made with Guinness.
Recipe Tips
Printable recipe card instructions are available in each individual post.
Nutrition information, including calories, protein, calcium, carbohydrates, fiber, vitamin c, potassium, cholesterol, sodium, trans fat, monounsaturated fat, polyunsaturated fat, and more, will vary depending on the products used.
Additional Recipe Collections
St. Patrick's Day Cocktails - Everything from bright green cocktails to Guinness Cocktails and everything in between.
Funny Drink Names - Check out our collection of cocktails with funny names.
Layered Shots - Step by step instructions on how to pour a ton of layered cocktail shots.
Do you love recipes? Check out our copycat recipes, dessert recipes, and our CrockPot Recipes.
Follow Tammilee Tips on MSN, Facebook, Instagram, and Pinterest, for all of our recipe posts.