I can't believe it is already day 21 of our Holiday Cookies and Treats! Today we are wishing everyone a Mele Kalikimaka with Hawaiian Host Milk Chocolate AlohaMac Butter Cookies!
I would be seriously remiss if I did not include a little Aloha in my holiday cookies. The Hawaiian Islands are a huge part of my life and a place I hope to retire too at some point. This year we missed our family trip to Hawaii for a variety of reasons and I have to say I am missing the Aloha spirit and sunshine right now. My parents have been tormenting us with photos of the beach, City of Refuge and tropical beverages....Just plain evil of them if I do say so myself.
I decided to bring the Aloha spirit into the house by baking with seriously yummy Hawaiian Host Milk Chocolate AlohaMacs! It doesn't get much better than biting into a Hawaiian Host chocolate treat.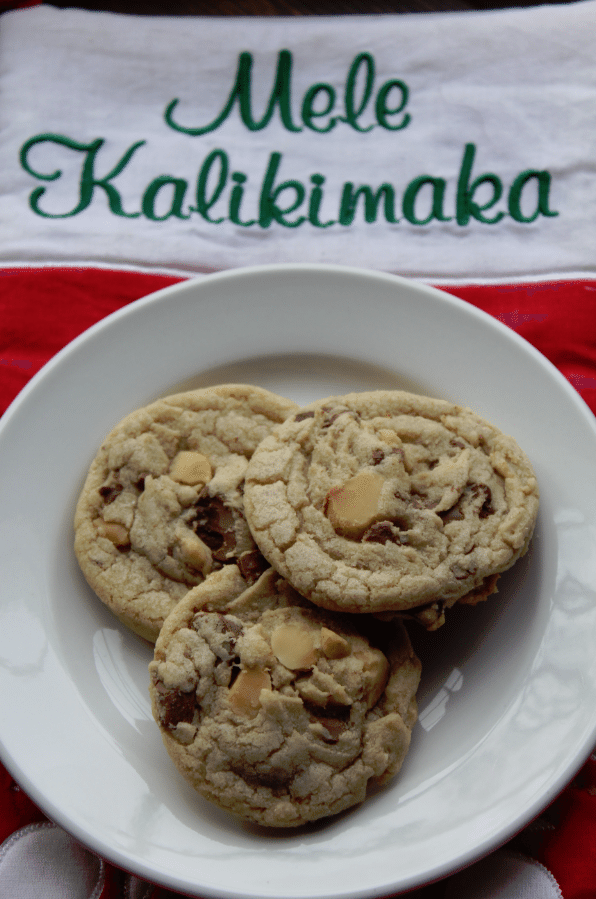 I had to hide the box from John because he LOVES Hawaiian Host Chocolates. I don't want to give my hiding spot away in case he reads this post but let me tell you it is a process to keep these chocolates away from my Husband. I actually made the cookies while he was at work because I didn't think there would be enough Hawaiian Host chocolates to make it in the dough if he was home.
Hawaiian Host Milk Chocolate AlohaMac Butter Cookies
Ingredients:
Hawaiian Host Milk Chocolate AlohaMacs 7 oz. (14 pieces)
Butter, unsalted (room temperature) 1/2 cup
Sugar, granulated 1/2 cup
Light Brown sugar, granulated 1/2 cup
Egg, Large 1
Vanilla Extract 1/2 teaspoon
Flour 1 1/4 cup
Salt 1/2 teaspoon
Baking Soda 1/2 teaspoon
Instructions:
1. Preheat oven to 350 degrees.
2. Mix butter and sugars in large bowl until light and fluffy.
3. Add egg and beat, then add vanilla extract.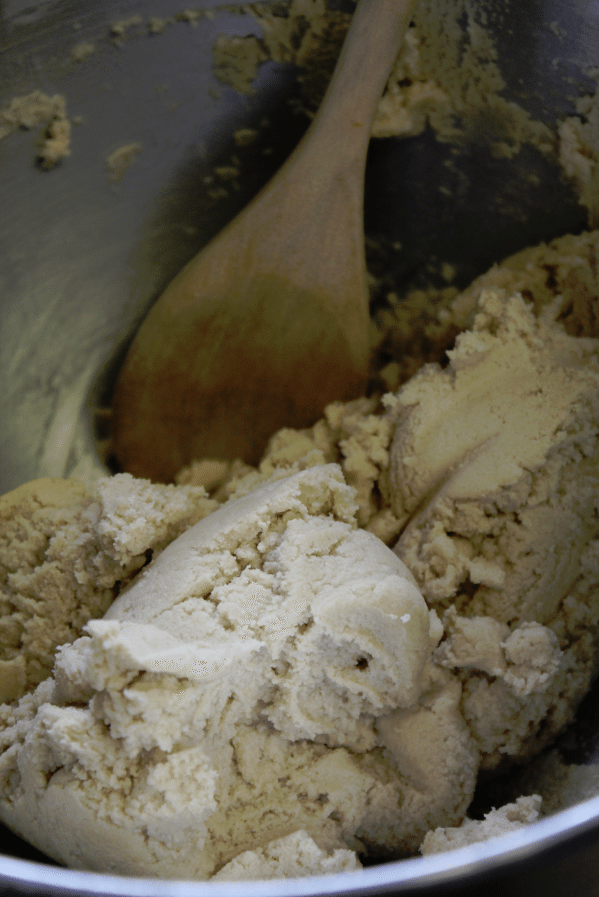 4. Mix flour, salt and soda, and add gradually to butter mixture.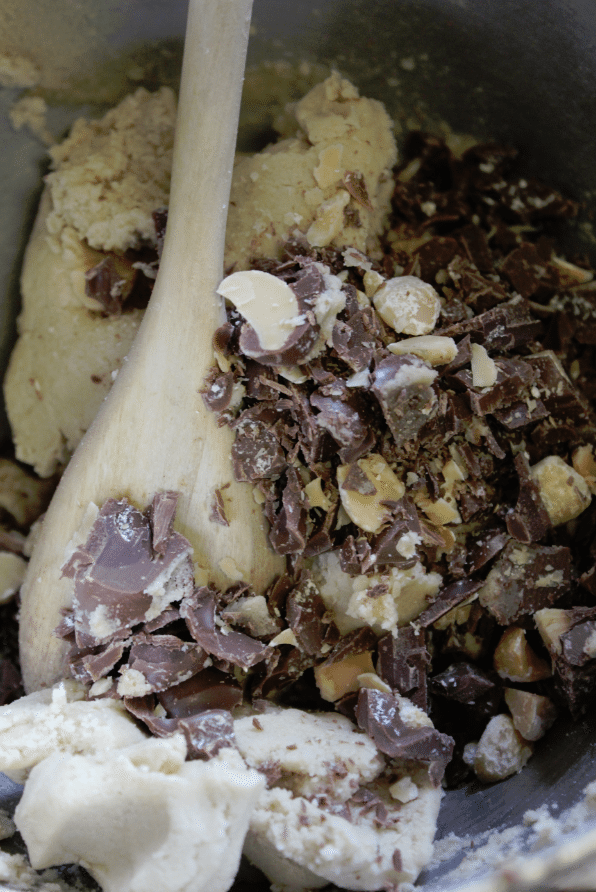 5. Fold in Hawaiian Host Milk Chocolate AlohaMac pieces.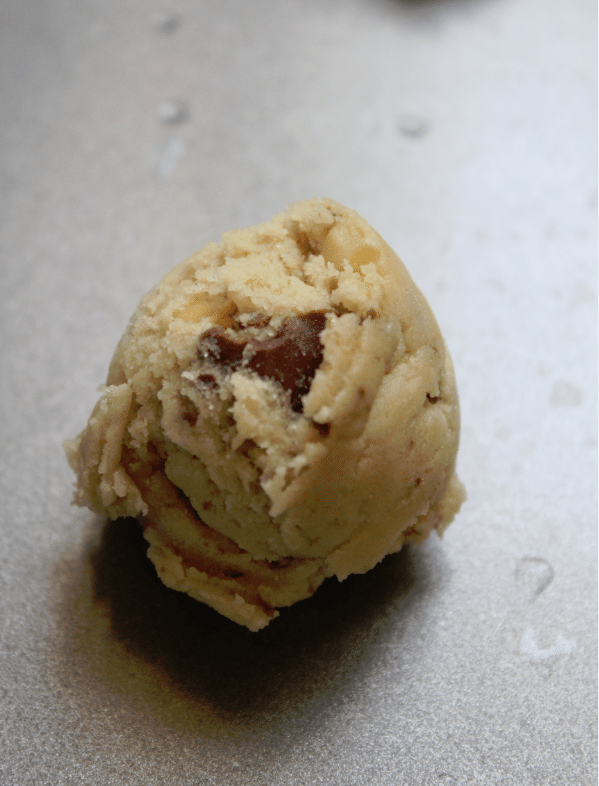 6. Drop rounded spoonfuls onto greased cookie sheets.
7. Bake 8 to 10 minutes in the preheated oven, until light brown.
8. Allow cookies to cool on baking sheet for 5 minutes. Then place on wire rack to cool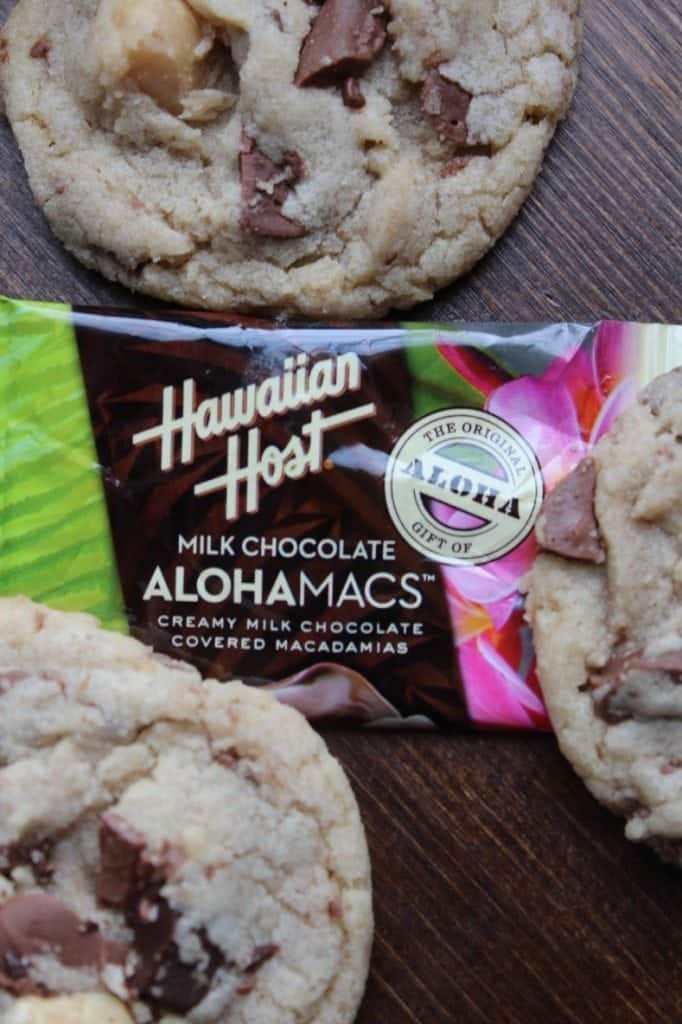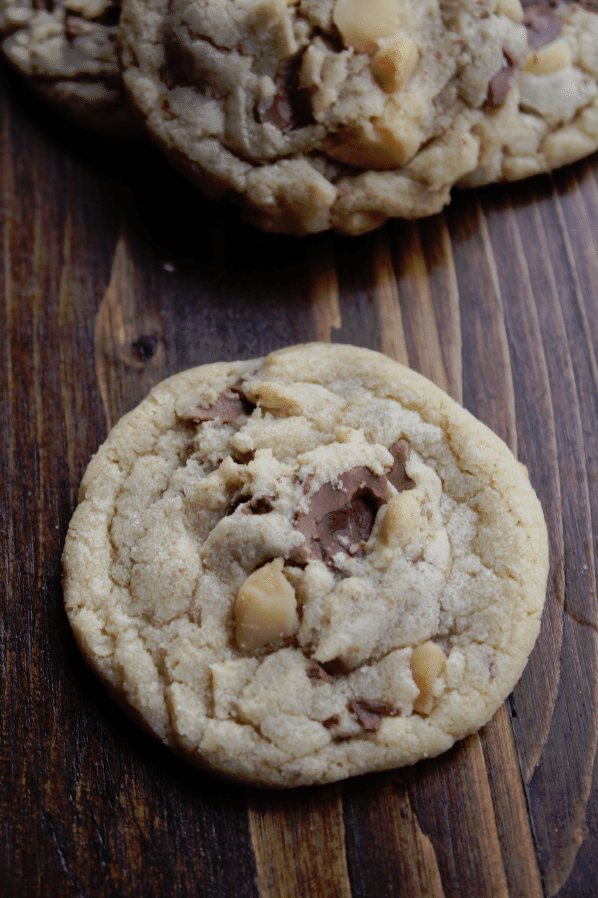 A cool cookie tip
When you want to showcase the ingredients you have added to your cookies make sure roll the cookie dough in a bit of extra ingredients or if you are using a cookie scoop add the ingredients inside the scoop before you put the dough in.
This will help to ensure that your special ingredients can be seen. Plus it makes your cookies look chunky and yummy with Hawaiian Host Chocolate AlohaMacs!
You can find out more about Hawaiian Host by checking out their Facebook and Twitter pages!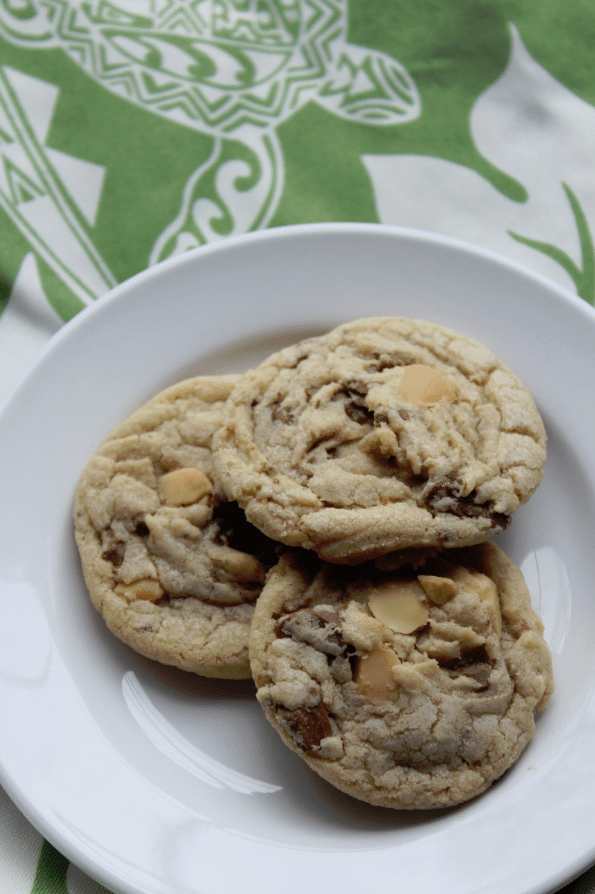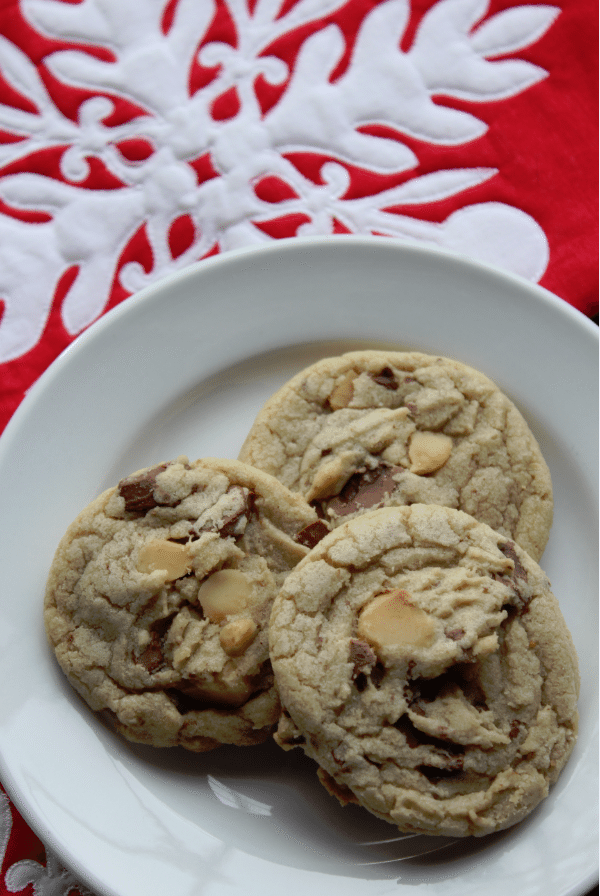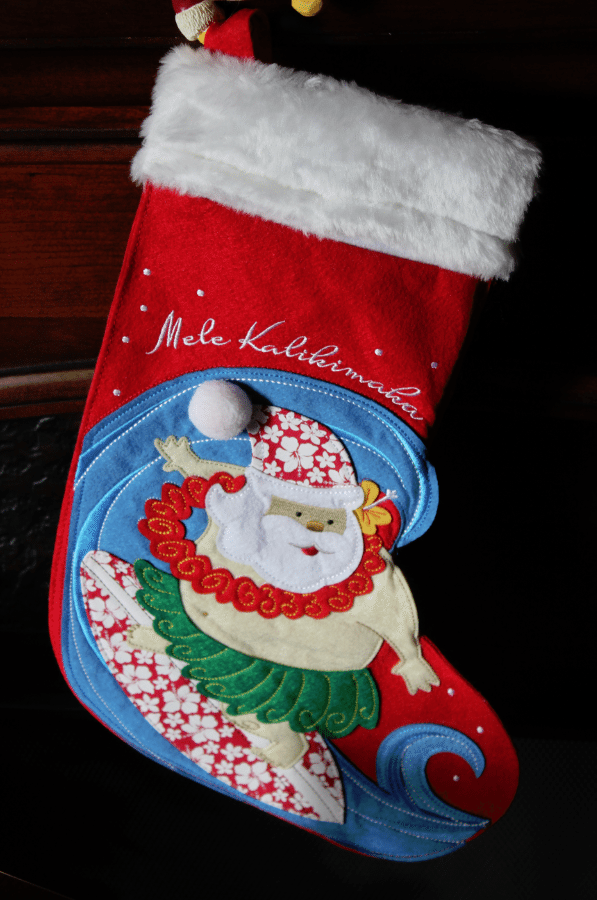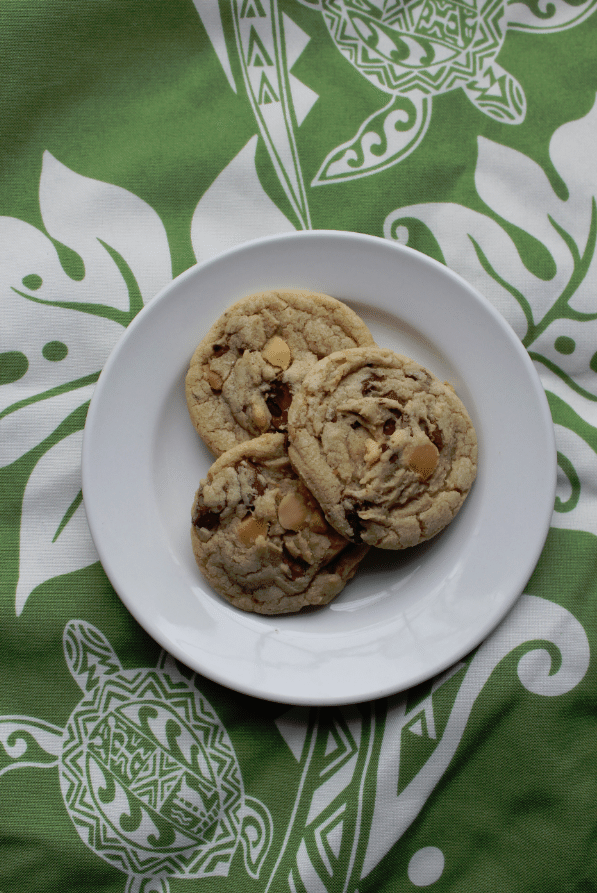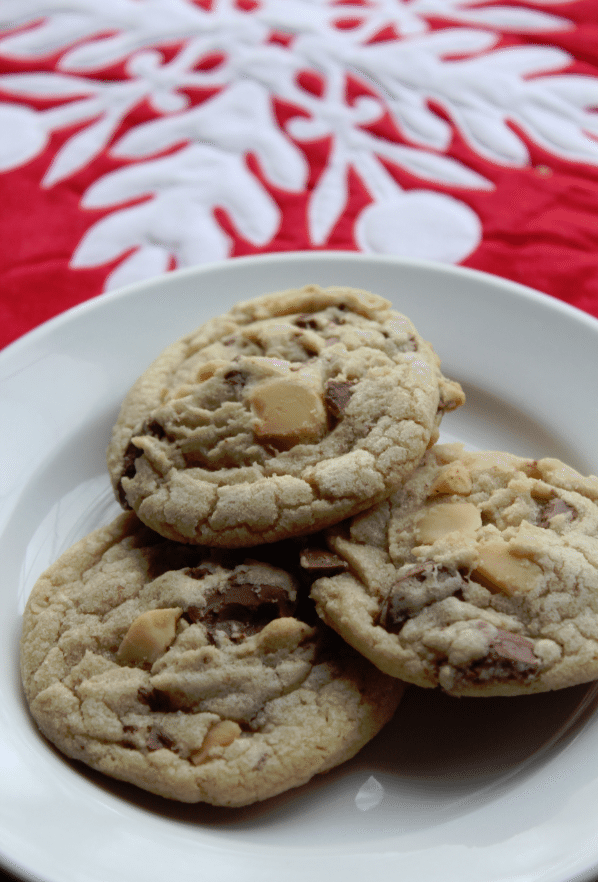 25 Days of Holiday cookies and treats
Day 1 - Krumkake
Day 2 - Crock Pot Cinnamon Pecans
Day 3 - Sweet & Spicy Almonds
Day 4 - Minty Chocolate Balls
Day 5 - Chocolate Shortbread Cookies
Day 6- Coconut Chocolate Chip Cookies
Day 7- Molasses Cookies
Day 8- Ranger Cookies
Day 9 - Coconut Pineapple Drop Cookies
Day 10- Chocolate Chip Coconut Rum Cookies
Day 11 - Apricot Coconut Cookie
Day 12 - Butter Pecan Cookies
Day 13 - Frosted Pineapple Cookies
Day 14 - White Chocolate Candy Cane Cookies
Day 15 - Butterscotch No Bake Cookies
Day 16 - Bourbon Pecan Pralines
Day 17 - No Bake Chocolate Mocha Cookies
Day 18 - Caramel Cheesecake in a Jar
Day 19 - Cinnamon Sugar Pretzels
Day 20 - Chocolate Peppermint Cookies
Make sure to check back each morning for a new holiday cookie and treat recipe!
Do you love recipes? Check out our copy cat recipes, dessert recipes, and our Crock Pot Recipes.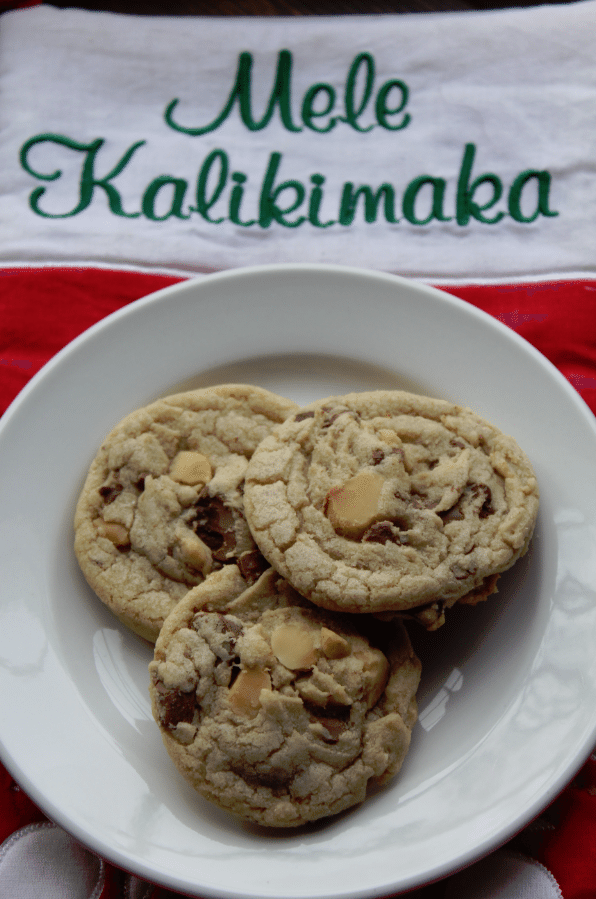 Hawaiian Host Milk Chocolate AlohaMac Butter Cookies
Print
Rate
Ingredients
Hawaiian Host Milk Chocolate AlohaMacs 7 oz.

14 pieces

Butter

unsalted (room temperature) 1/2 cup

Sugar

granulated 1/2 cup

Light Brown sugar

granulated 1/2 cup

Egg

Large 1

Vanilla Extract 1/2 teaspoon

Flour 1 1/4 cup

Salt 1/2 teaspoon

Baking Soda 1/2 teaspoon
Instructions
Preheat oven to 350 degrees.

Mix butter and sugars in large bowl until light and fluffy.

Add egg and beat, then add vanilla extract.

Mix flour, salt and soda, and add gradually to butter mixture.

Fold in Hawaiian Host Milk Chocolate pieces.

Drop rounded spoonfuls onto greased cookie sheets.

Bake 8 to 10 minutes in the preheated oven, until light brown.

Allow cookies to cool on baking sheet for 5 minutes. Then place on wire rack to cool