The urge to Spring clean has taken over this week!
I am on a mission to clean out closets, boxes, nooks and crannies and all the places in my house I tend to ignore on a daily basis.
I have been reading a few books on mindful living and simple living and I really like what they talk about.
I don't think I am ready to get rid of everything and live out of a suitcase but I am ready to get rid of the clutter and junk that is weighing down our lives.
I keep reading that your body can manifest the way that your house looks/feels. That it can be hard to lose weight and get in shape when your house is cluttered and stuffed with well stuff.
I decided to start my emotional spring cleaning with our closet which needs help!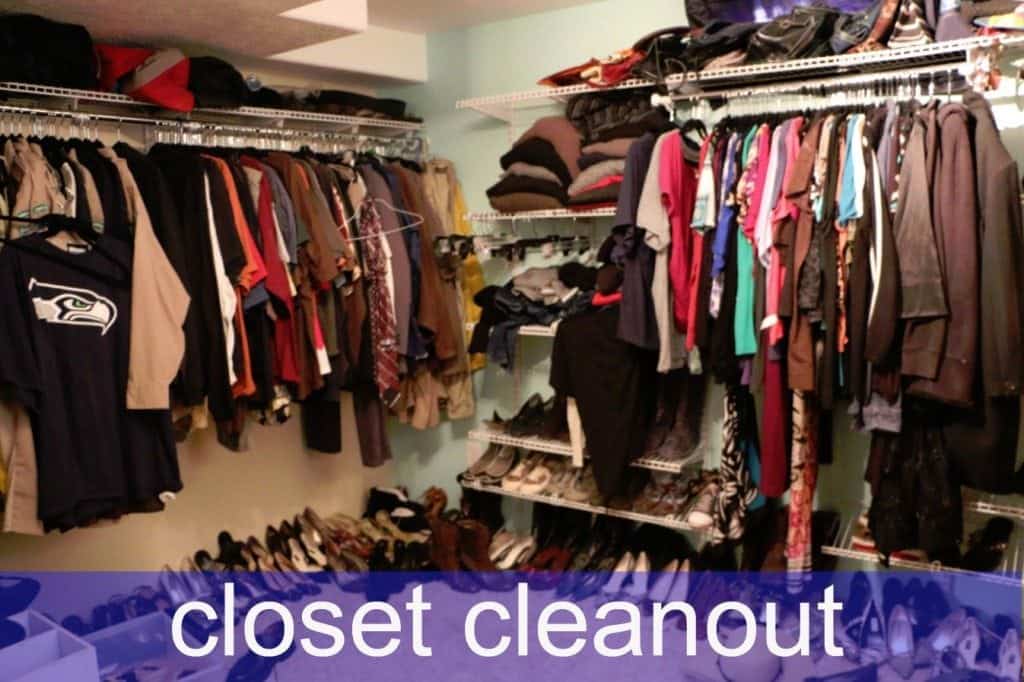 Are you wondering why I called it Emotional Spring Cleaning?…