Are you wondering what to make with a bottle of Butterscotch Schnapps? Don't worry these easy Butterscotch Schnapps Drinks taste amazing!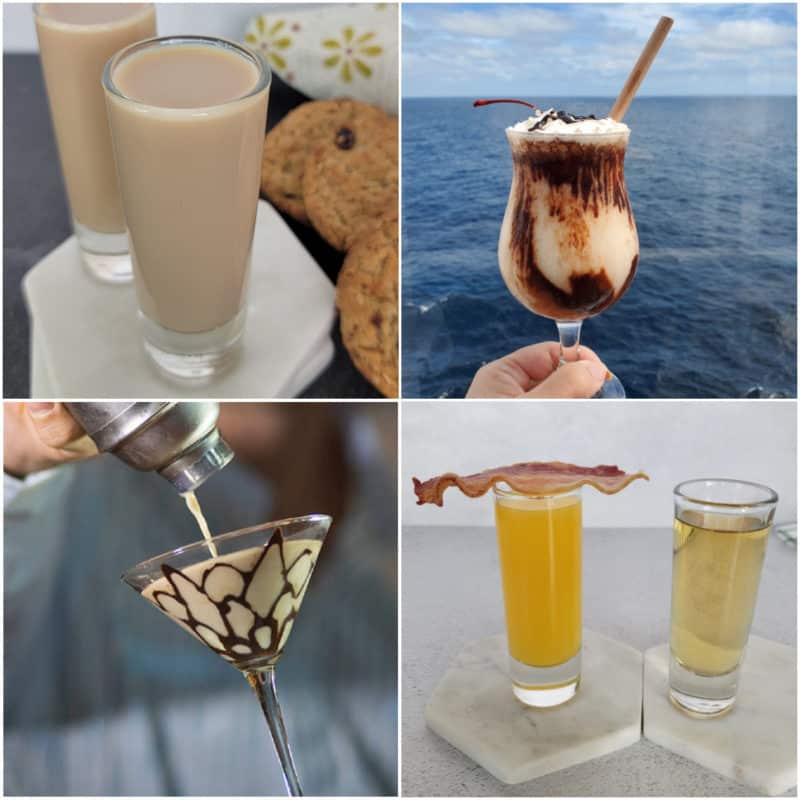 Epic guide to Butterscotch Schnapps Drinks
Butterscotch schnapps adds layers of decadent caramel to cocktails, shooters, and sweet treats. Here are answers to all your questions about this yummy dessert cocktail staple.
What Is Butterscotch Schnapps?
Butterscotch schnapps is a caramel-flavored liqueur that tastes much like the caramel sauce drizzled atop an ice cream sundae. While enjoyable neat, on the rocks, or in vodka and rum-based cocktails and shooters, butterscotch schnapps also shines in desserts and hot beverages like coffee and cocoa.
Butterscotch schnapps is usually honey-colored, in keeping with the liqueur's caramel profile. DeKuyper ButterShots, one of the most known butterscotch liqueur brands, is clear.
What Flavor Is Butterscotch Schnapps?
Butterscotch schnapps gets its sweet, creamy flavor from combining butter and brown sugar with a neutral base spirit. Natural and artificial flavorings may be used to develop the liqueur's quintessential caramel taste.
Is Butterscotch Schnapps Alcoholic?
Yes! Butterscotch schnapps is a liqueur mixed into many alcoholic beverages. Most brands are 30 to 42 proof, although 99 Butterscotch is a whopping 99 proof.
Alcohol Content
The ABV in butterscotch schnapps ranges from 15 to 21 percent.
Where to Buy Butterscotch Schnapps
Homemade butterscotch schnapps requires only butter, brown sugar, corn syrup, and a brandy or vodka base. Otherwise, purchase a bottle anywhere liquor is sold, including your local grocer or liquor store.
What Aisle Is It In?
Butterscotch schnapps is located in the liquors and cordials aisle.
How Much Does It Cost?
Butterscotch schnapps is inexpensive. It is easy to find a 750 ml bottle for $10 to $15.
Does Butterscotch Schnapps Go Bad?
While the alcohol in butterscotch schnapps gives it an indefinite shelf life when stored properly, the liqueur tastes best when consumed within two to three years of manufacture.
How to Store Butterscotch Schnapps
Opened and intact bottles of butterscotch schnapps generally do not need to be refrigerated. Most are safe to store at room temperature when away from direct heat or sunlight. Guidance varies by brand, as some recommend refrigeration after opening.
Butterscotch Schnapps Substitute
Butterscotch schnapps has such a unique flavor that it has no direct substitute. However, rum, bourbon, brandy, and scotch mixed with some butterscotch extract or simple syrup capture its sweet and creamy profile just as well.
How Many Calories?
There are about 70 calories in one shot of butterscotch schnapps.
Is Butterscotch Schnapps Gluten-Free?
Butterscotch schnapps is generally gluten-free, and some brands confirm this on their packaging. However, brands use many different sweeteners and flavorings that may contain traces of gluten.
Is Butterscotch Schnapps Vegan?
Although some brands advertise being vegan, butterscotch schnapps is not guaranteed to be vegan-friendly. After all, butter is one of the caramel liqueur's main flavorings.
How Many Carbs?
A shot of butterscotch schnapps contains 10 grams of carbs.
Butterscotch Schnapps Drinks
The caramel flavor of butterscotch schnapps wonderfully complements warm flavors like apple, cinnamon, cream, and chocolate.
We love pouring it into hot cocoa, coffee, and over vanilla ice cream.
Here are some of our favorite cocktails that use the liqueur.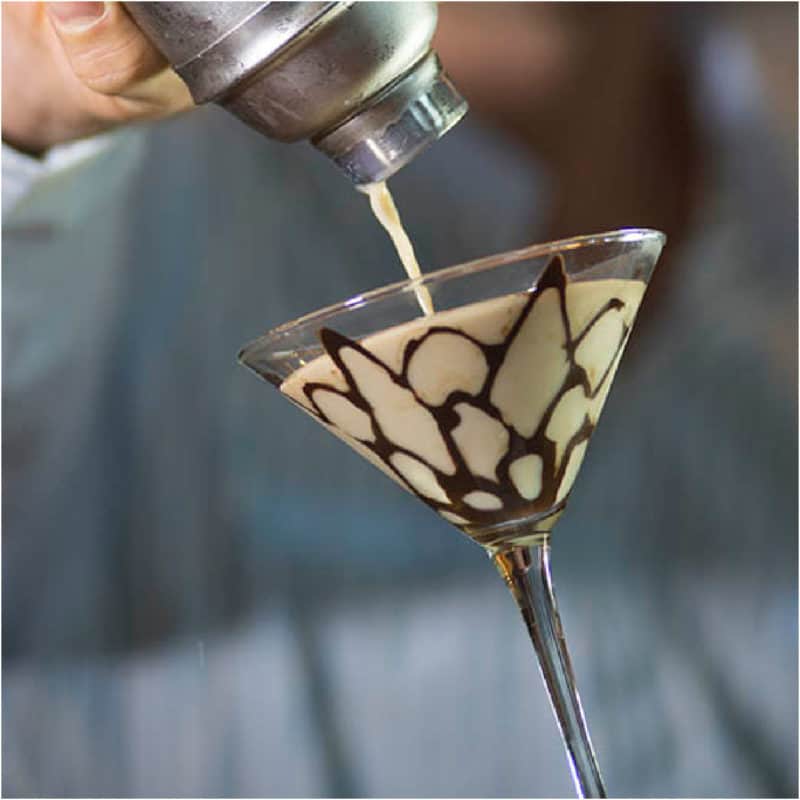 Ingredients: Malibu Coconut Rum, Irish Cream, Frangelico, Peach Schnapps, Disaronno Amaretto, Butterscotch Schnapps
Tiramisu lovers unite - this martini combines just six ingredients to create your new favorite martini.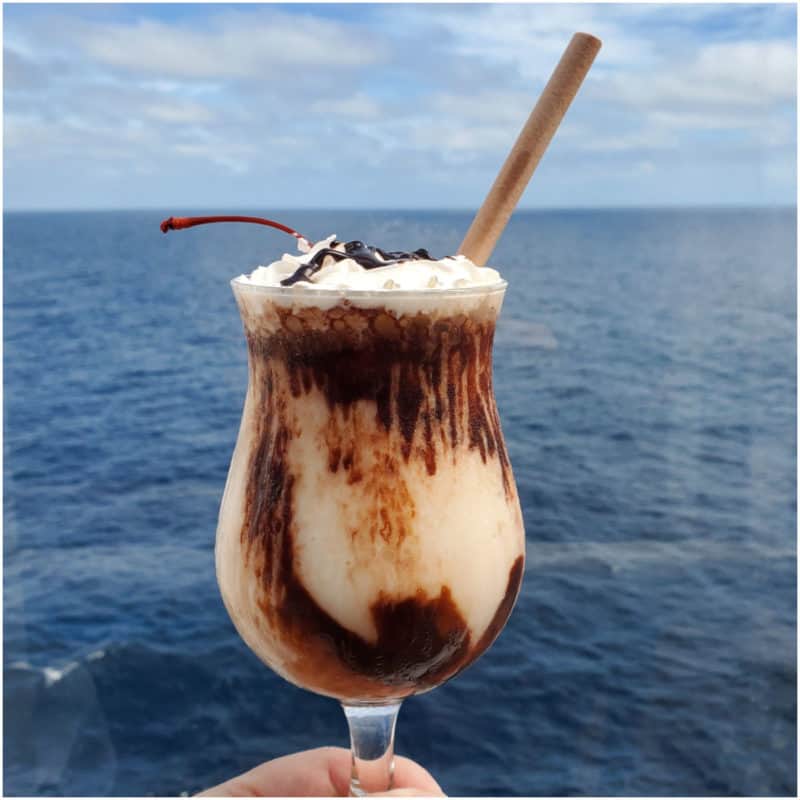 Ingredients: Irish Cream, Dark Rum, Butterscotch Schnapps, Kahlúa Coffee Liqueur, Ice Cream, Chocolate Syrup
This boozy chocolate milkshake is one of our favorite Carnival Cocktails to make at home.
Butterbeer
Ingredients: Cream Soda, Vanilla Vodka, Butterscotch Schnapps; Whipped Cream and Butterscotch or Caramel Syrup for Garnish
Wizards and muggles alike will delight in this fizzy Harry Potter-inspired concoction.
Butterscotch Schnapps and Coke
Ingredients: Butterscotch Schnapps, Coca-Cola
This simple and nostalgic caramel coke cocktail is refreshing year-round.
Upcoming Butterscotch Schnapps Cocktails include a Butterscotch martini, Butterscotch White Russian Cocktail, Sparkling Caramel Apple Cider Cocktail, Butterscotch Mudslide with Kahlua and Baileys Irish Cream, Butterscotch Milkshake Cocktail, and more!
Butterscotch Schnapps Shots
The delightfully sweet caramel liqueur is also found in layered and mixed shots.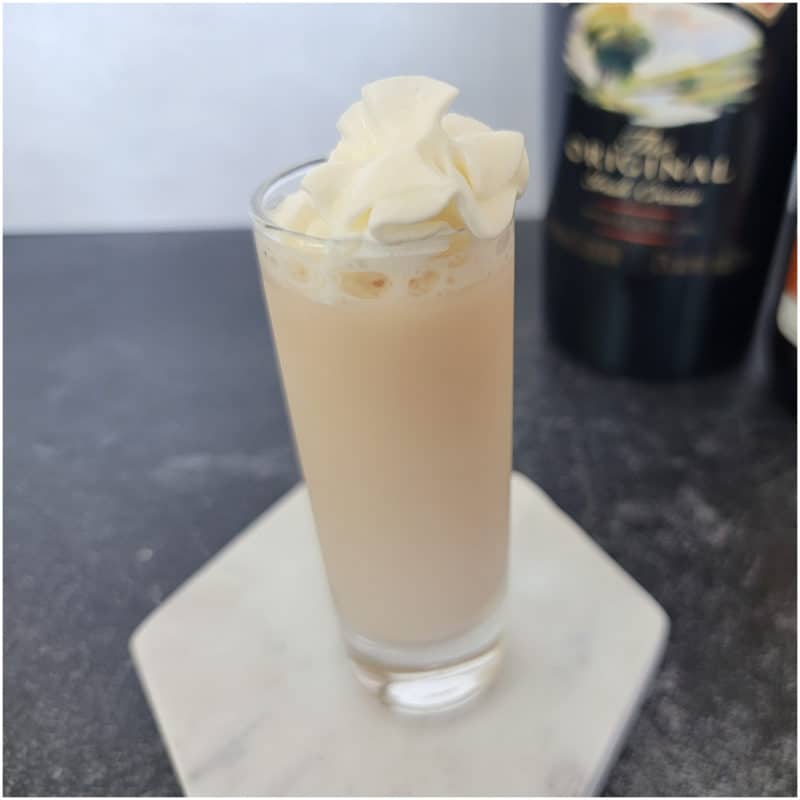 Ingredients: Butterscotch Schnapps, Bailey's Irish Cream, Whipped Cream
This 80s shot is only one of many cocktails and shooters featuring an innuendo in the name. Make this yummy shot layered with a bartending spoon or mixed with a cocktail shaker.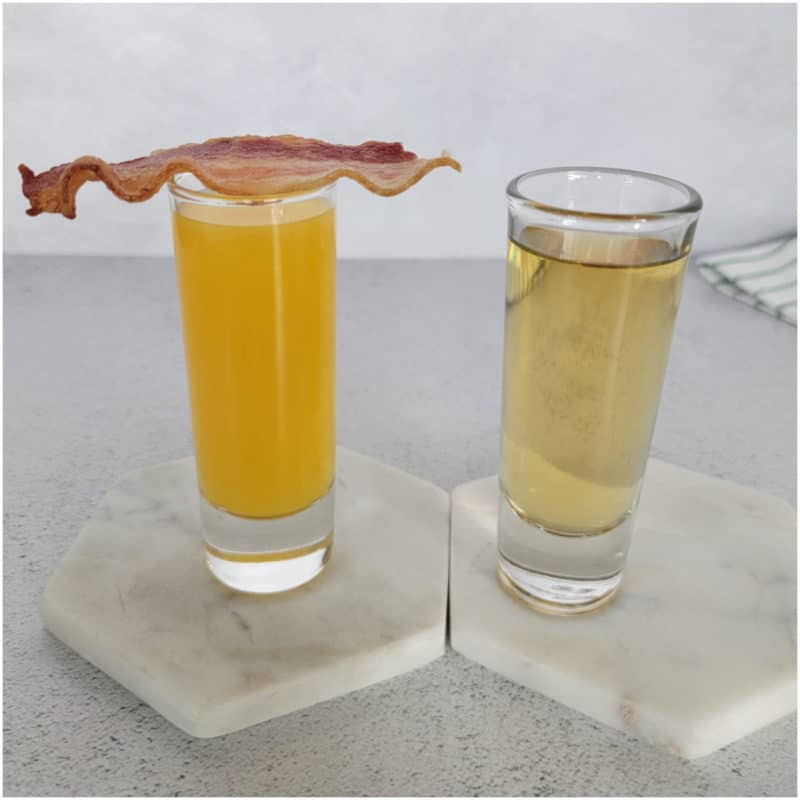 Ingredients: Jameson Irish Whiskey, Butterscotch Schnapps, Orange Juice, Slice of Bacon
What's not to love about a shot served with orange juice and cooked bacon?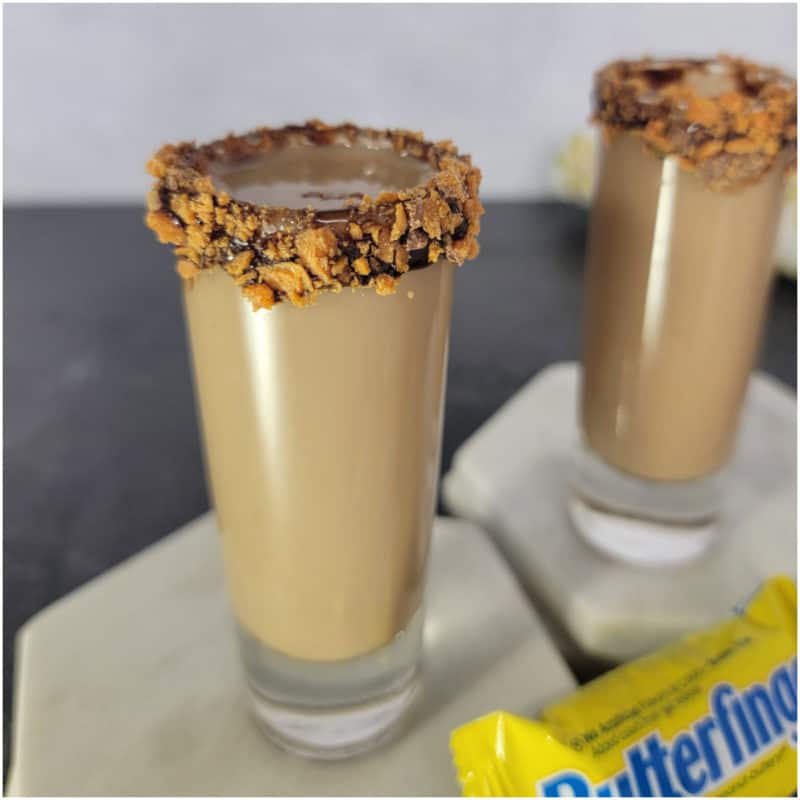 Ingredients: Bailey's Irish Cream, Butterscotch Schnapps, Kahlúa Coffee Liqueur
This mixed cocktail shooter tastes like the inside of a Butterfinger candy. For added texture and fun, coat the rim with pieces of a Butterfinger bar.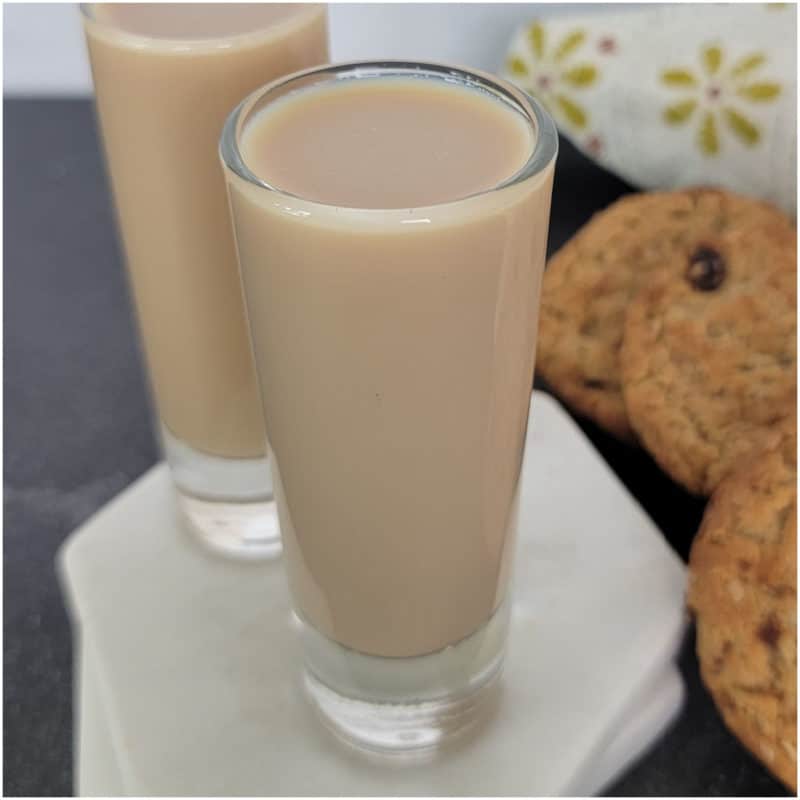 Ingredients: Bailey's Irish Cream, Butterscotch Schnapps, Fireball Whisky, Kahlúa Coffee Liqueur
This sweet shooter goes well over ice cream on a hot summer day. Did we also mention that it tastes like the humble and rustic oatmeal cookie?
Recipe Tips
Printable recipe card instructions are below.
Nutrition information, including calories, protein, calcium, carbohydrates, fiber, vitamin c, potassium, cholesterol, sodium, trans fat, monounsaturated fat, polyunsaturated fat, and more, will vary depending on the products used.
Great Cocktail Tools
2 ounce shot glasses - We love these 2 oz shot glasses especially for layered shots.
Bar Spoon - Bar spoons help to create layers in the cocktail shot. They fit perfectly into the cocktail shot glass.
Cocktail Shaker – This cocktail shaker comes with a fantastic set of tools
Stemless Martini Glasses - These stemless martini cocktail glass are fantastic.
Martini Glass - We like the look of the classic martini glass
Jell-O Shot Cups - We suggest using two-ounce Jell-O shot cups.
OXO angled jiggers - these are our go-to measuring tools for cocktails. They work perfectly for pouring in layers for cocktails.
Margarita Glasses - We like the look of classic margarita glasses but you can use any glass for this great cocktail.
Copper Mule Mugs  - Copper Mule Mugs are the classic way to serve Moscow Mules. The copper mugs keep them nice and cold and look amazing. Don't miss all of our Mule Cocktails.
Great Cocktail Recipe Collections
Frangelico Cocktails - Epic Guide to Frangelico Drinks! Everything you need to know to mix amazing Frangelico Cocktails that taste amazing!
RumChata Cocktails - We are excited to share our epic guide and the best RumChata Drinks you have to try!
Midori Cocktails - Epic Guide to Midori Cocktails and Liqueur including great drinks to make, how to store Midori, and more.
Red Colored Cocktails - Epic Guide to Red Cocktails You Can Make at Home!
Fireball Cocktails - Epic Guide to Fireball Cinnamon Whisky! This cinnamon-flavored whiskey has become one of the most popular mixers to use.
Ginger Beer Cocktails - Here are the answers to all your questions about this popular drink mixer.
Chambord Cocktails - Are you wondering what to make with a bottle of Chambord? Don't worry these easy Chambord Cocktails taste amazing!
Vodka Cocktails - Check out these easy make cocktails with vodka.