Epic Guide to Red Cocktails You Can Make at Home! Red is a head-turning color that symbolizes passion, power, and prominence. From Valentine's Day to Christmas, here are our favorite crimson-hued cocktails for your year-round enjoyment.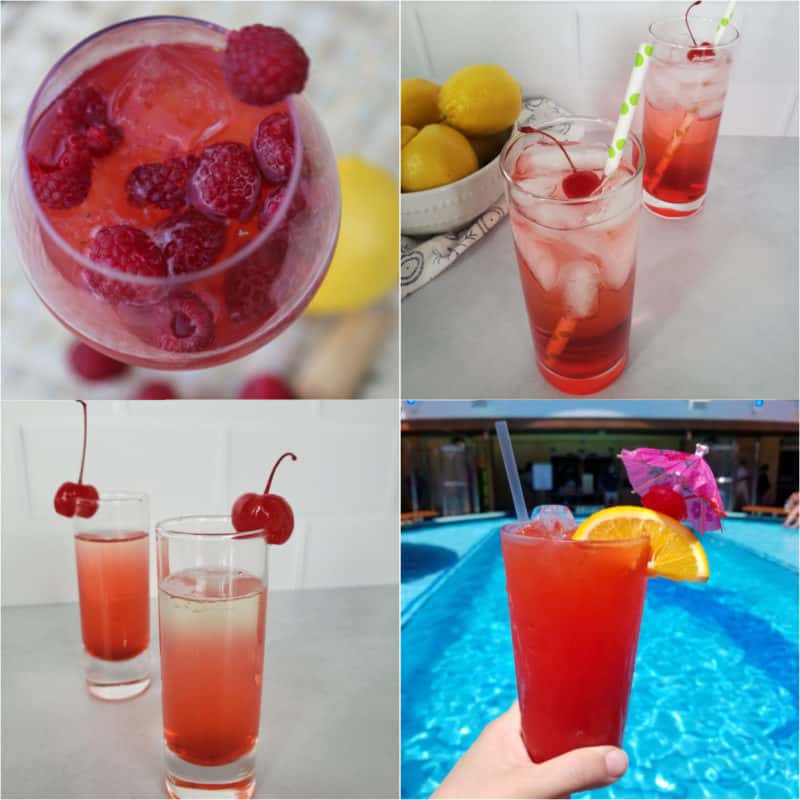 Red Cocktails
These red drinks include classic cocktail recipes, eye-catching drinks, and the perfect celebration cocktail!
From Fourth of July to Valentine's Day and Christmas Cocktails these red cocktails are easy to make! Just stir, shake, and pour your favorite red drinks.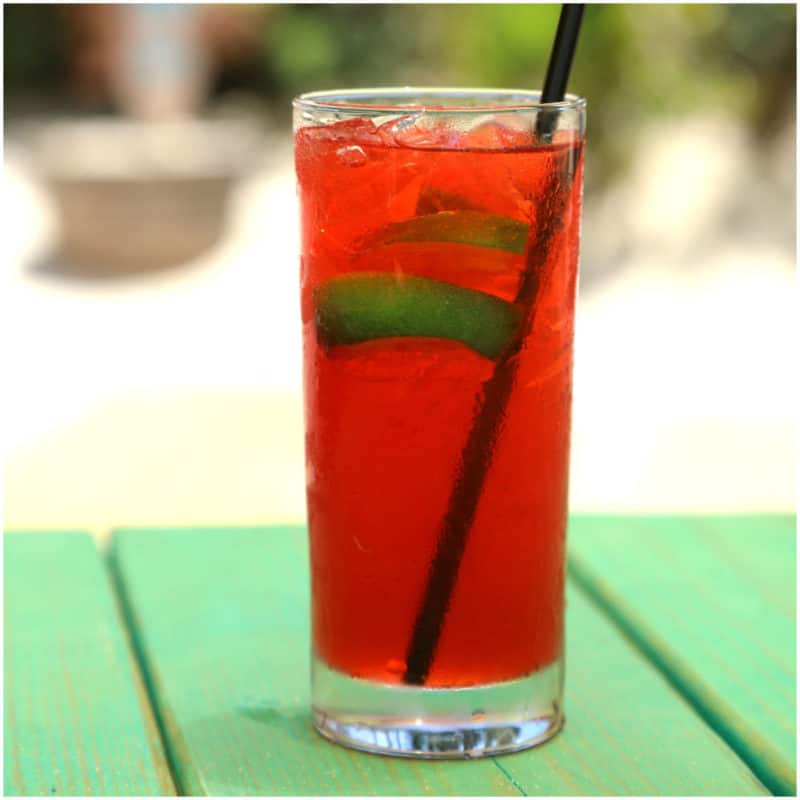 Ingredients: Lime, Simple Syrup, Ruby Red Grapefruit Vodka, Coconut Rum, Cranberry Juice
The rum-based Bama Breeze comes from the pages of Gumbo Love, Lucy Buffett's cookbook guide to Gulf Coast cooking and entertaining. You'll love how seamlessly the tartness of grapefruit vodka and cranberry juice complement coconut rum in this crimson cocktail that is perfect for beachside sipping.
Lucy Buffett is behind Lulu's Gulf Shores, a tropical-themed waterside eatery serving up Coastal Alabama favorites.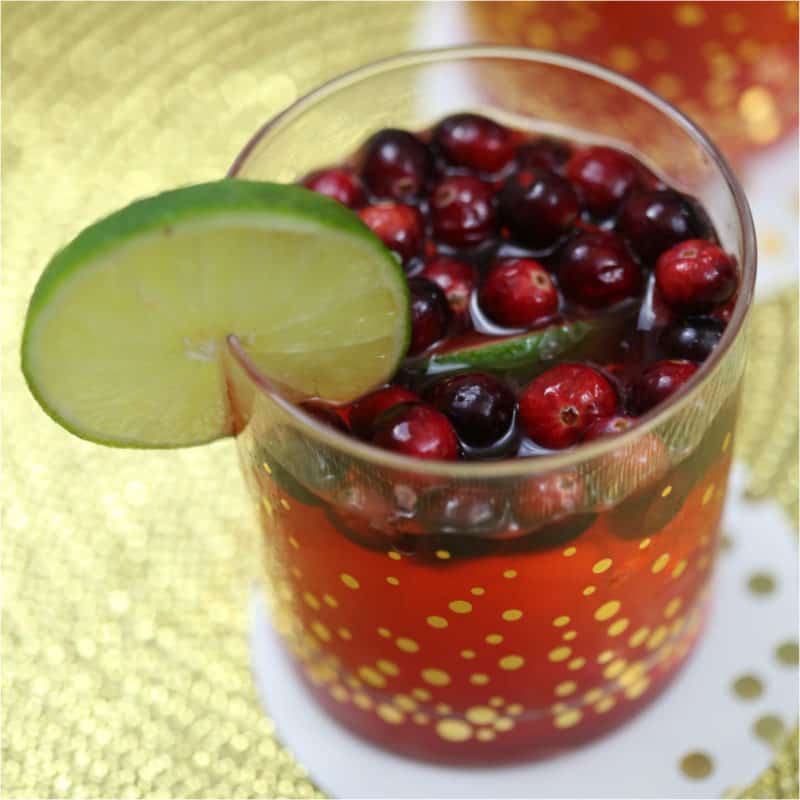 Ingredients: Plain or Cranberry Vodka; Ginger Ale or Cranberry Splash Soda; Cranberries and Lime Slices; Ice
The Cranberry Lime Cocktail is the ideal blend of citrus, sweet, and tart. We mixed this simple yet satisfying refresher less than two weeks before Christmas 2014.
Cranberry lovers can use cranberry-flavored vodka for a bolder flavor.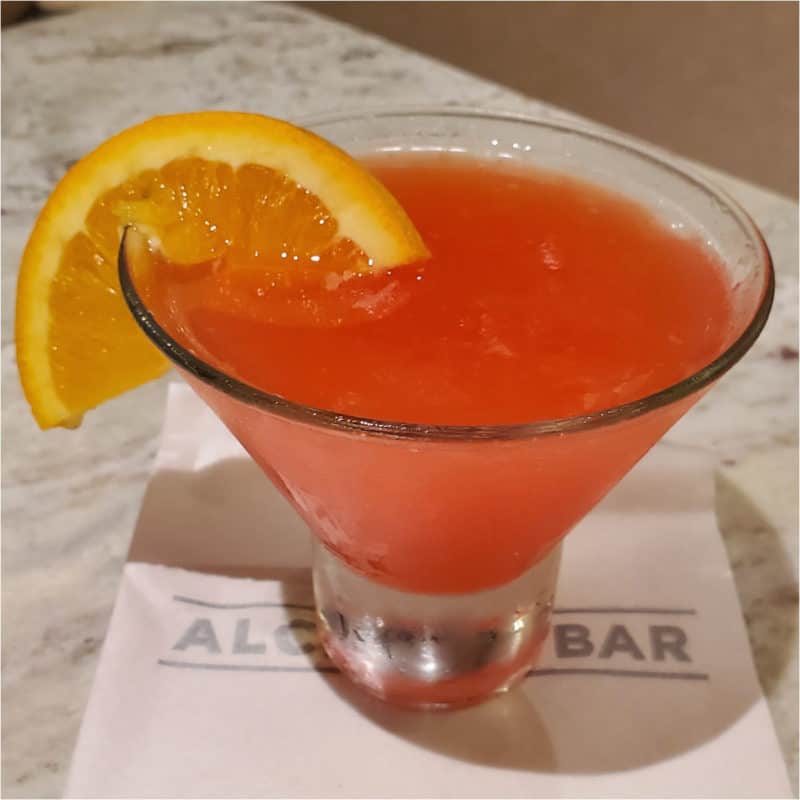 Ingredients: Absolut Vodka, Monin Pomegranate Syrup, Lemonade, Cranberry Juice; Lime and Cherry for Garnish
This blush-red temptress is another Carnival Cruise cocktail from Alchemy Bar, the cruise liner's premium cocktail venue. It gets its name from red passion fruit syrup, which also infuses the drink with a pleasant tropical aroma.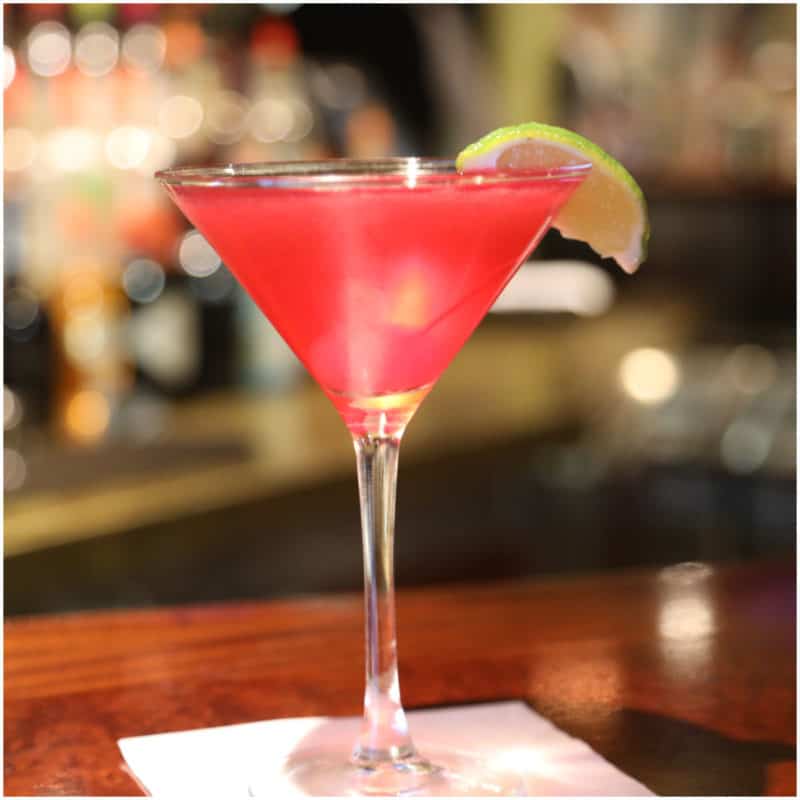 Ingredients: Stoli Orange Vodka, Monin Red Passion Fruit Syrup, Fresh Lime Juice, Orange Juice
The candy-red Pomegranate Martini is all dressed up for your next Valentine's Day or Christmas gathering. This fruity martini is another favorite we've discovered aboard a Carnival Cruise.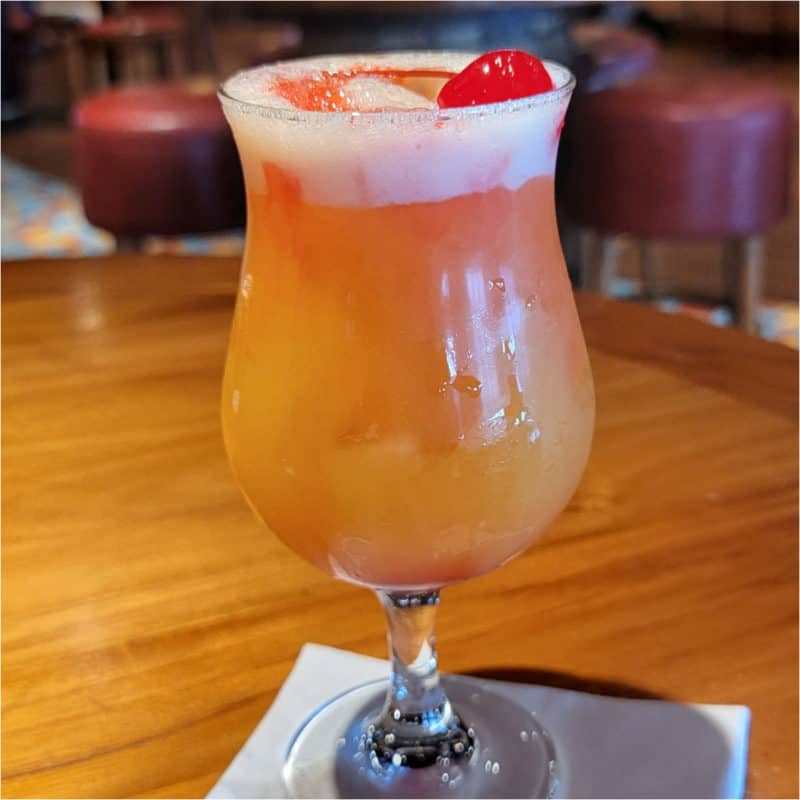 Ingredients: Bacardi Rum, Gosling Dark Rum, Pineapple Juice, Orange Juice, Bitters, Banana Liqueur, Grenadine
This Carnival Cruise favorite served at the Red Frog Pub, the onboard Caribbean-themed bar, captures the spirit of the tropics in one welcoming hurricane glass. Garnished with a maraschino cherry atop a hazy orange-red beverage, this cocktail looks like a sunset in paradise.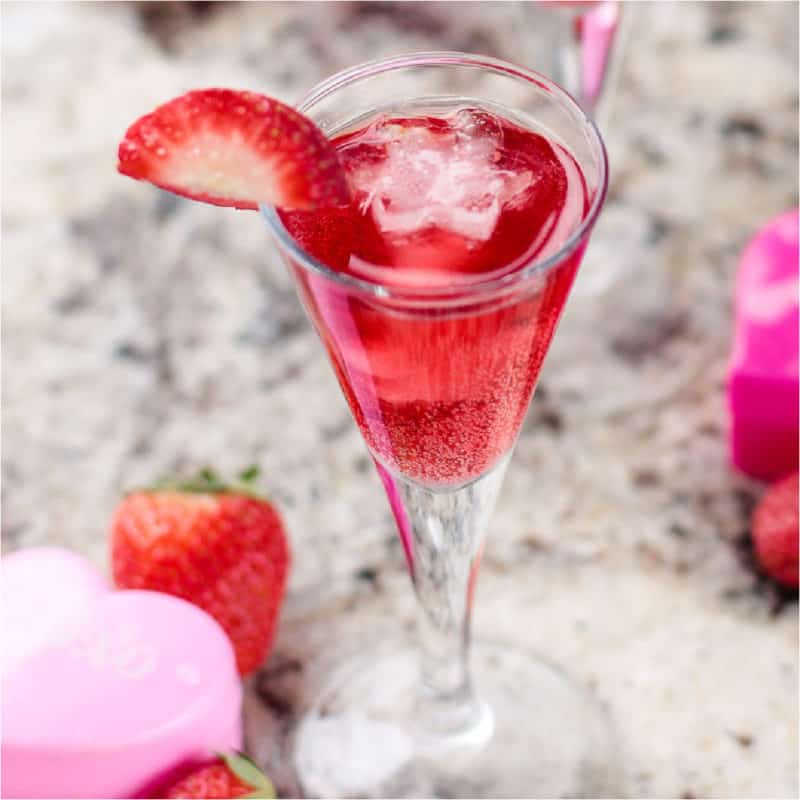 Ingredients: Rosé Champagne, Strawberry Simple Syrup, Sliced Strawberries, Crushed Ice
Although strawberry isn't the most common cocktail flavor, this bubbly berry drink uses Monin Strawberry Syrup to infuse blush rosé with sweet strawberry goodness.
For a touch of elegance, serve these rosy concoctions in champagne flutes and add a half-sliced strawberry to the rim of each glass.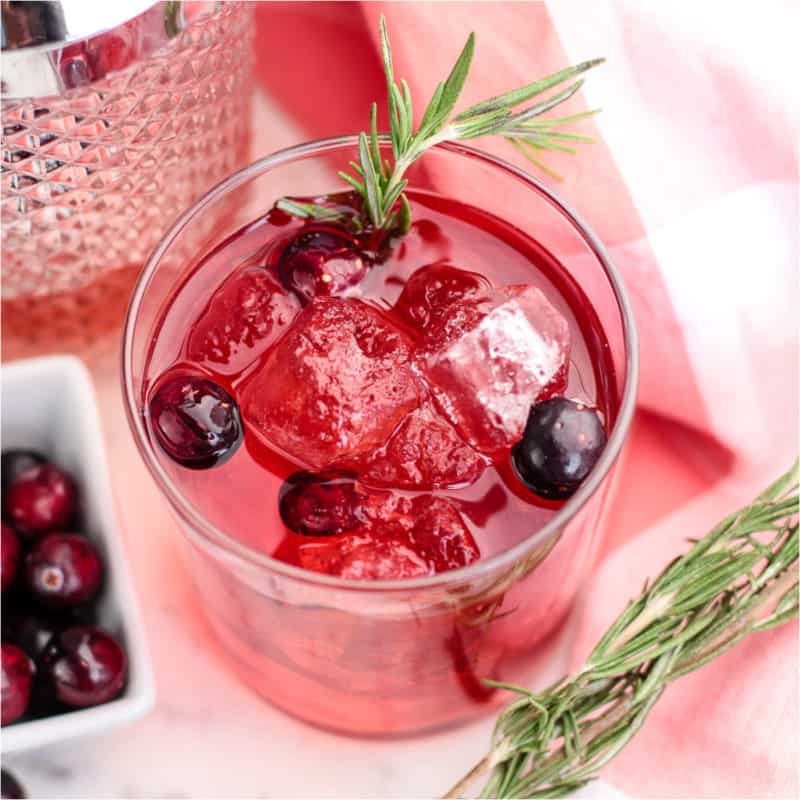 Ingredients: Deep Eddy's Cranberry Vodka, Cranberry Wine, Spiced Cranberry Cocktail, Cranberries, Rosemary Sprig, Ice
Although this festive recipe uses store-bought spiced cranberry cocktail juice for convenience, you can still use cranberry juice in place of this ingredient. The level of vodka can also be adjusted to taste.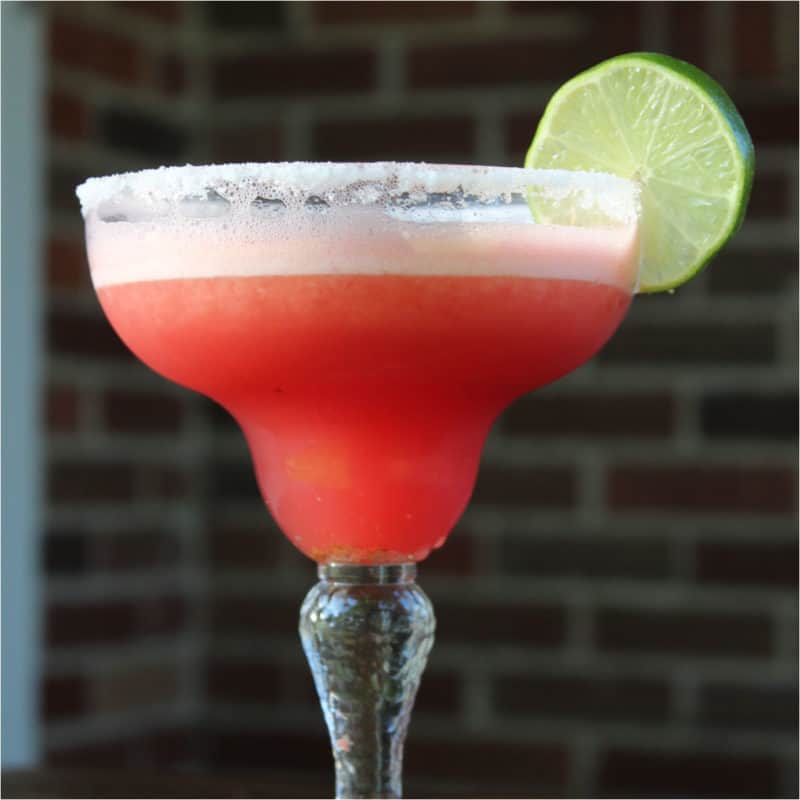 Ingredients: Watermelon, Silver Tequila, Triple Sec, Ice Cubes
Our frozen watermelon margarita is the perfect handheld for a hot summer day.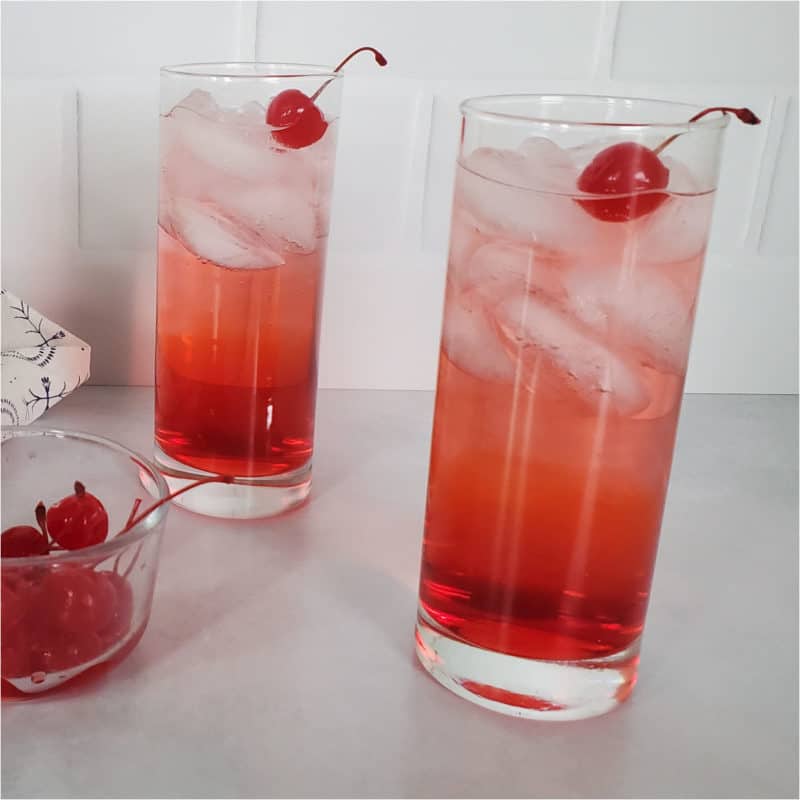 Ingredients: Vodka, Grenadine, Sprite, Ice
The addition of vodka makes the Dirty Shirley a grown-up version of the Shirley Temple.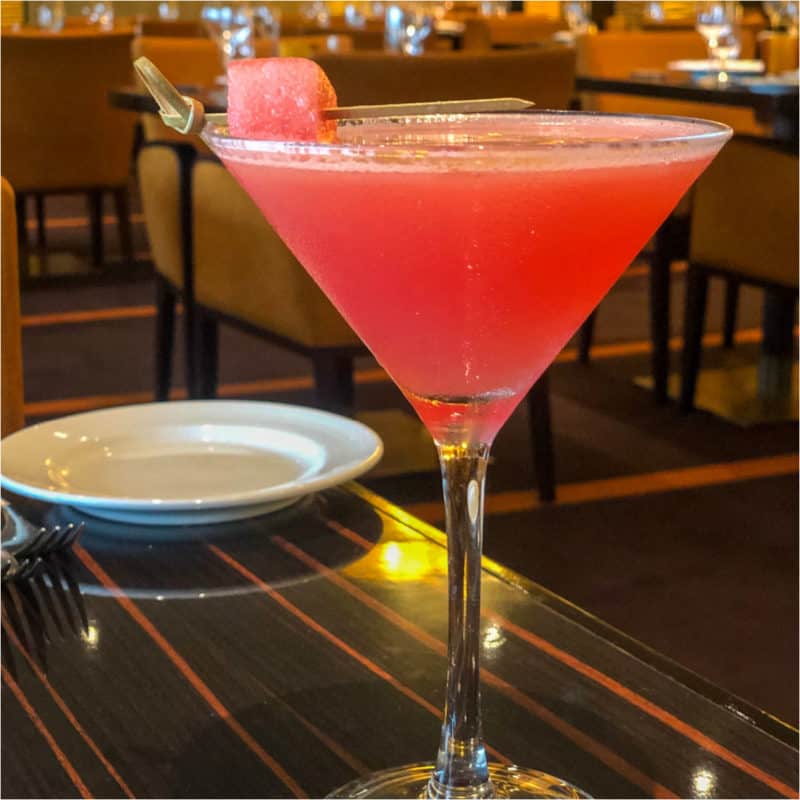 Ingredients: Watermelon Cubes, Belvedere Vodka, Monin Watermelon Syrup, Lime Juice
This watermelon martini goes down well with a hearty meal at Fahrenheit 555, Carnival Cruise's premium onboard steakhouse.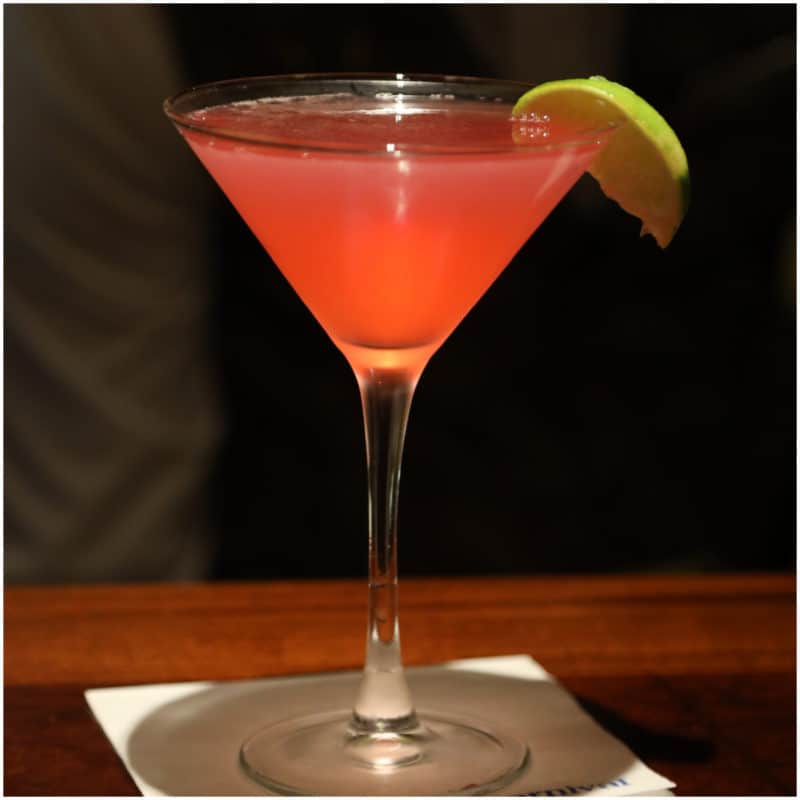 Ingredients: Absolut Vodka, Monin Watermelon Syrup, Lemonade, Cranberry Juice, Lime for Garnish
Sampling cocktail creations is one of our favorite travel activities. We enjoyed this watermelon-cranberry gem while cruising in Mexico on the Carnival Splendor.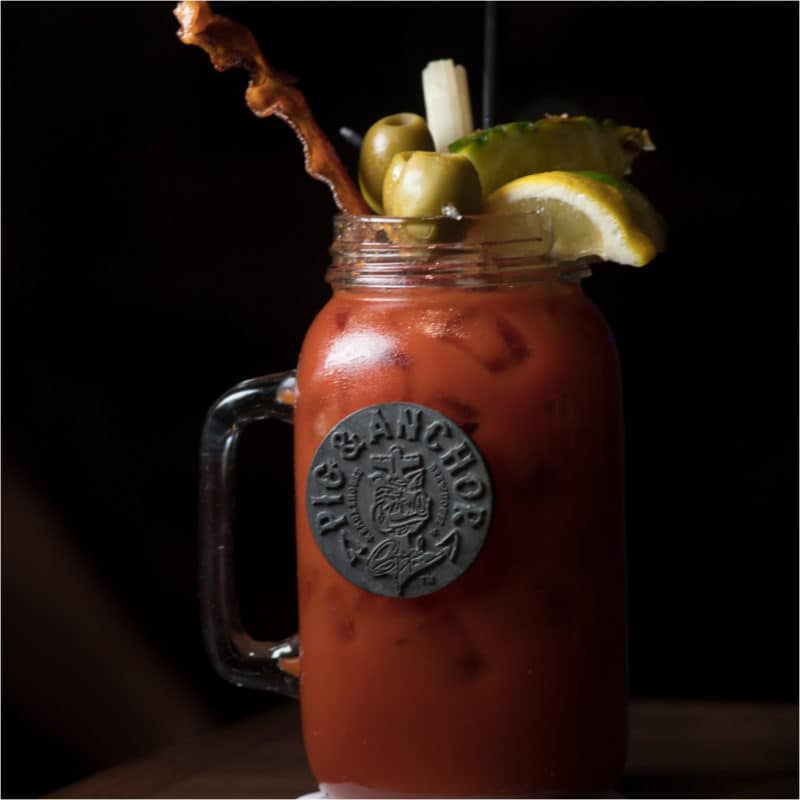 Ingredients: Veggie-Infused Tito's Vodka, Tomato Juice, Worcestershire Sauce, Tabasco Sauce, Fresh Lime Juice, Salt, Black Pepper
This larger-than-life savory bloody Mary was developed through a partnership between celebrity chef Guy Fieri and Carnival Cruise Ships.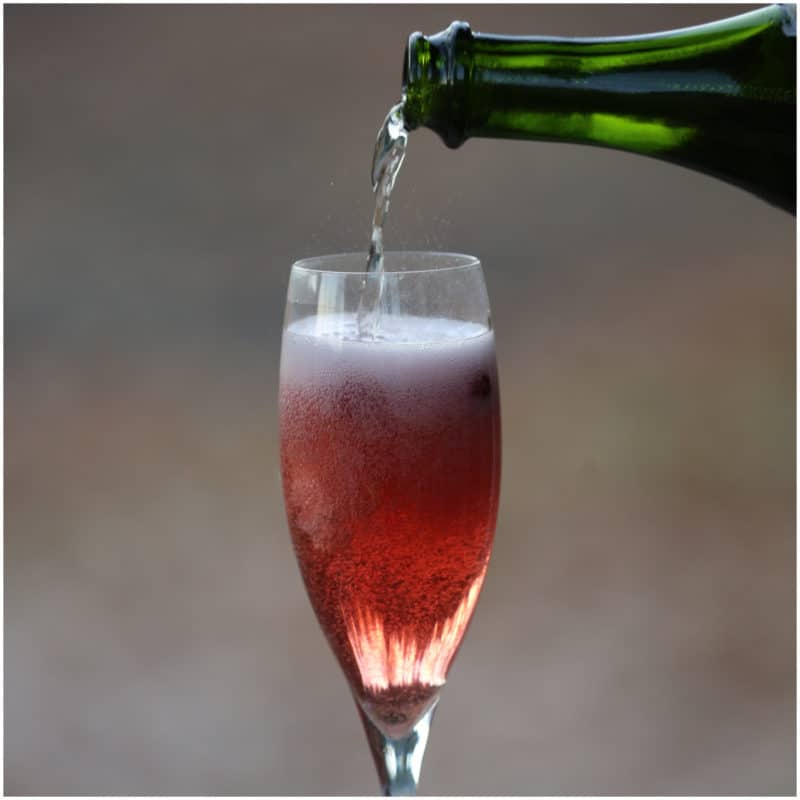 Ingredients: Champagne, Cranberry Juice, Cranberries for Garnish
This cheery take on a mimosa is all dressed up and ready for Christmas brunch.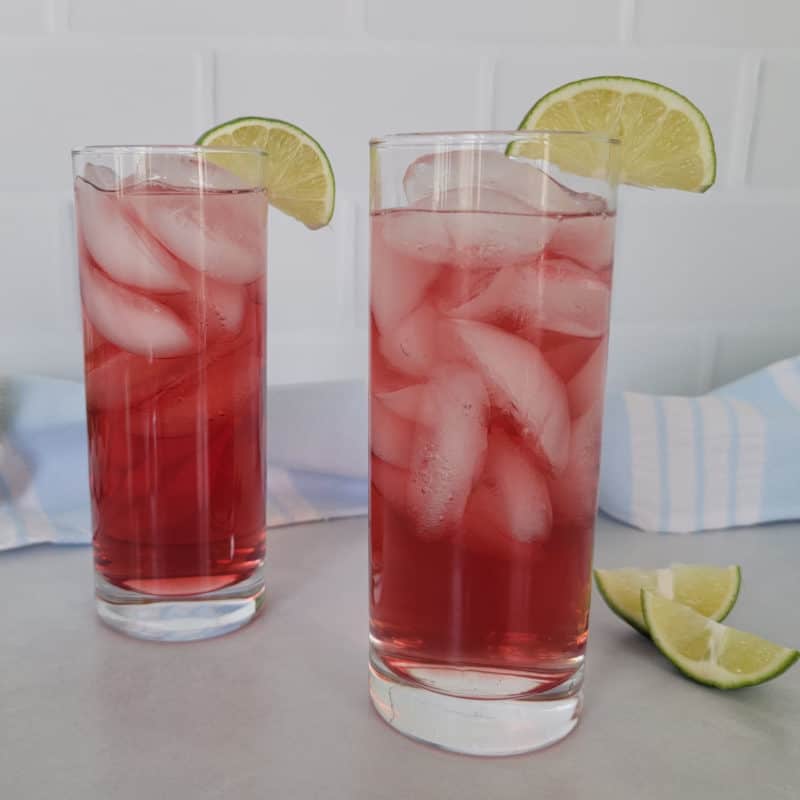 Ingredients: Vodka, Peach Schnapps, Cranberry Juice, Lime Wedge for Garnish
Although its origins remain unclear, some accounts say that the Woo Woo drink was served to fans at bars each time the New York Mets scored in a game.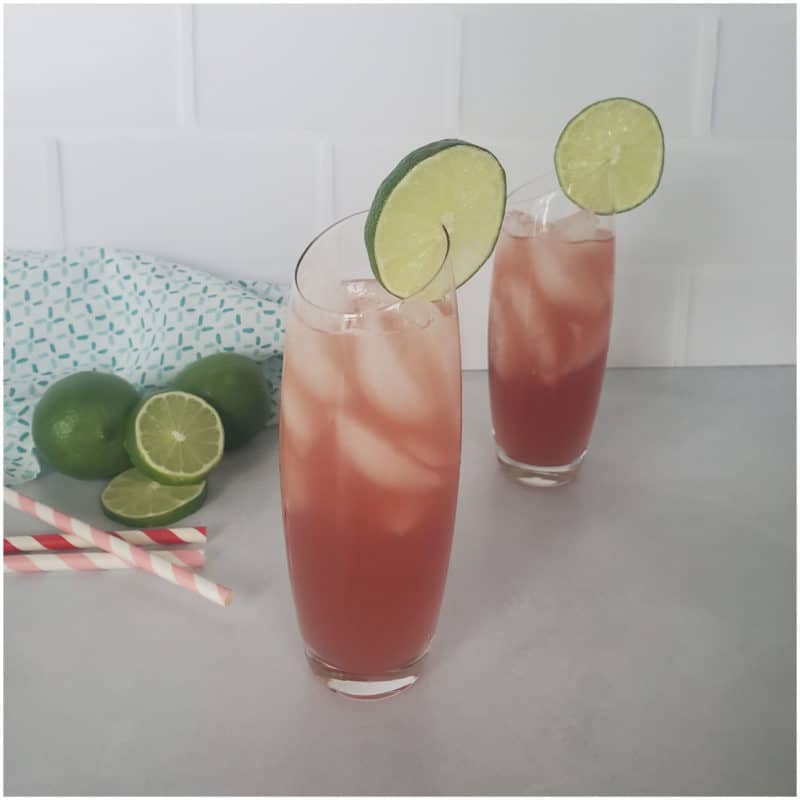 Ingredients: Vodka, Pineapple Juice, Cranberry Juice, Lime Wedges
Pineapple juice transforms the Cape Cod cocktail into a sweet highball drink perfect for brunch or relaxing with friends.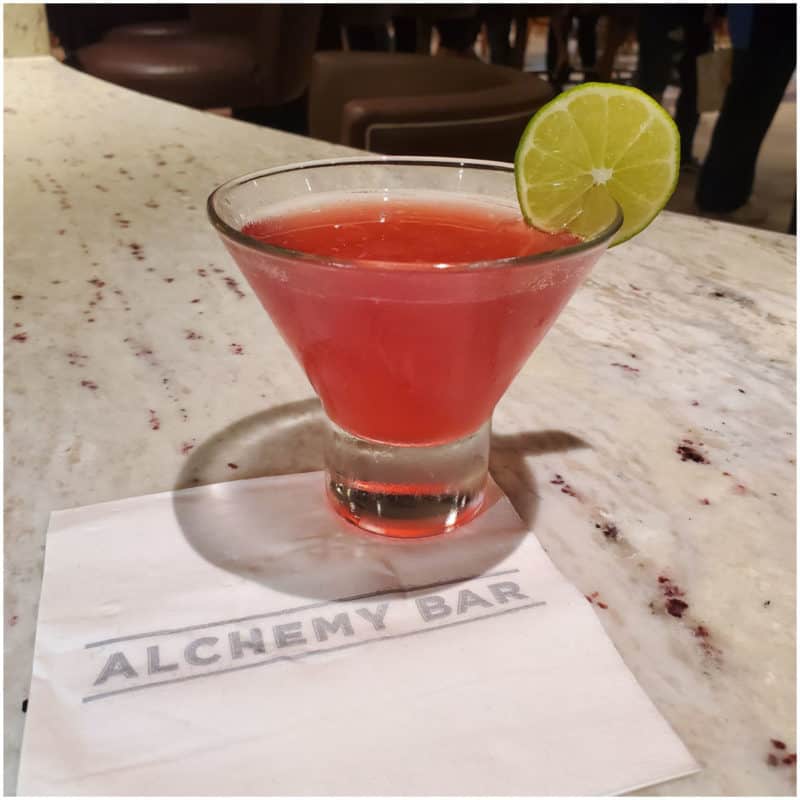 Ingredients: Skyy Vodka, Pomegranate Liquor, Pomegranate Syrup, Lemonade, Cranberry Syrup
Cocktail aficionados who sail aboard Carnival Cruise Ships will love the Alchemy Bar's solid drink offerings. This charming pomegranate-cranberry cocktail is bright, tart, and dangerously easy to sip.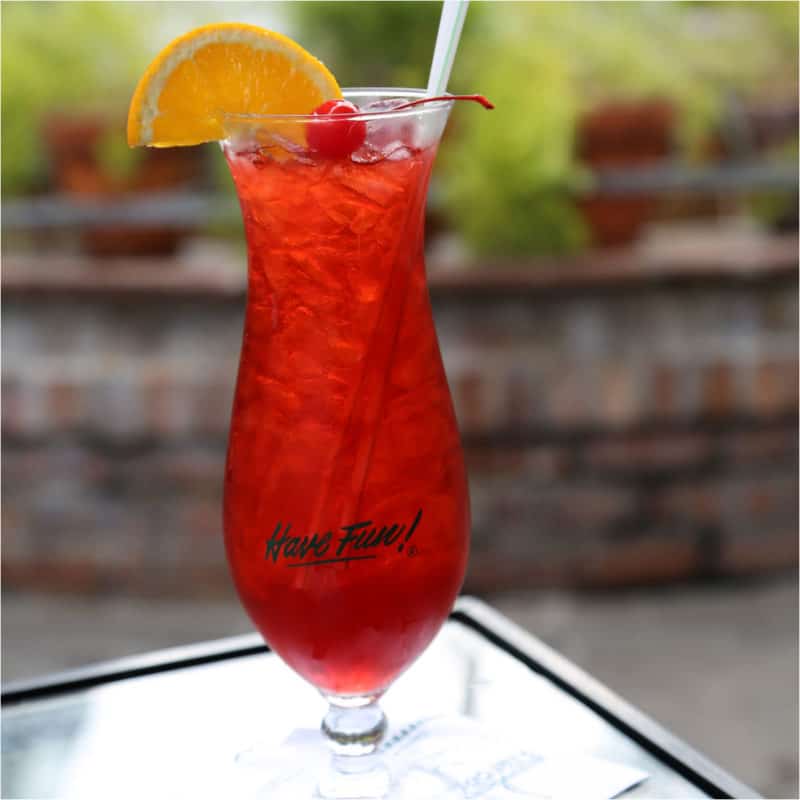 Ingredients: Light Rum, Dark Rum, Passion Fruit Juice, Orange Juice, Fresh Lime Juice, Simple Syrup, Grenadine, Ice
We savored this jazzy red cocktail at its birthplace, Pat O'Brien's in New Orleans. It is so fruity and delicious that you'll hardly notice the four shots of rum.
Don't miss our Hurricane Popsicles for the perfect summer treat!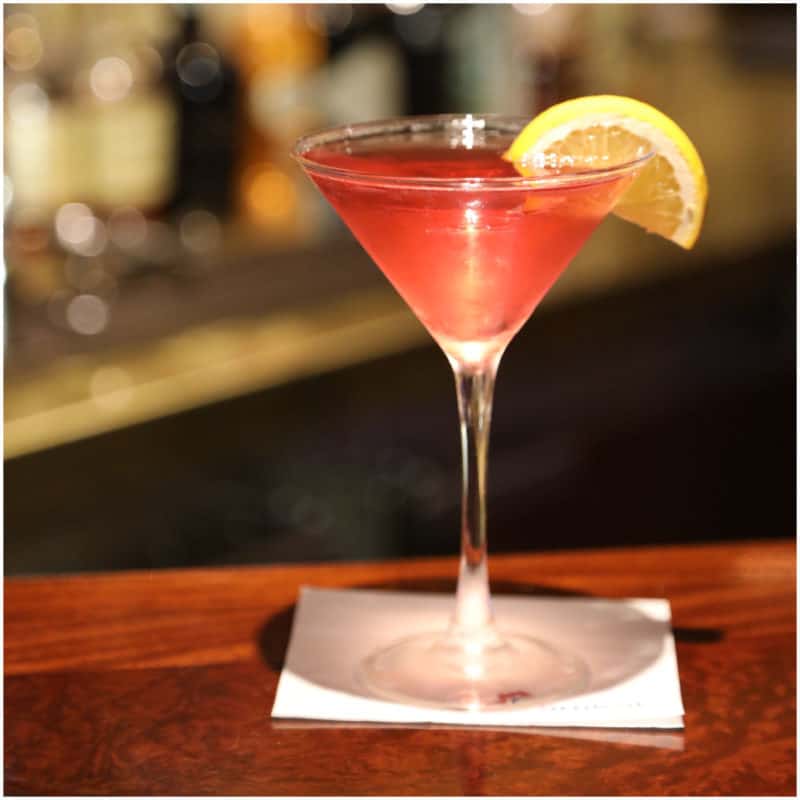 Ingredients: Absolut Raspberri, Malibu Coconut Rum, Cranberry Juice, Lime Juice
This coconut and raspberry martini, another stellar creation from the Alchemy Bar, has vacation written all over it.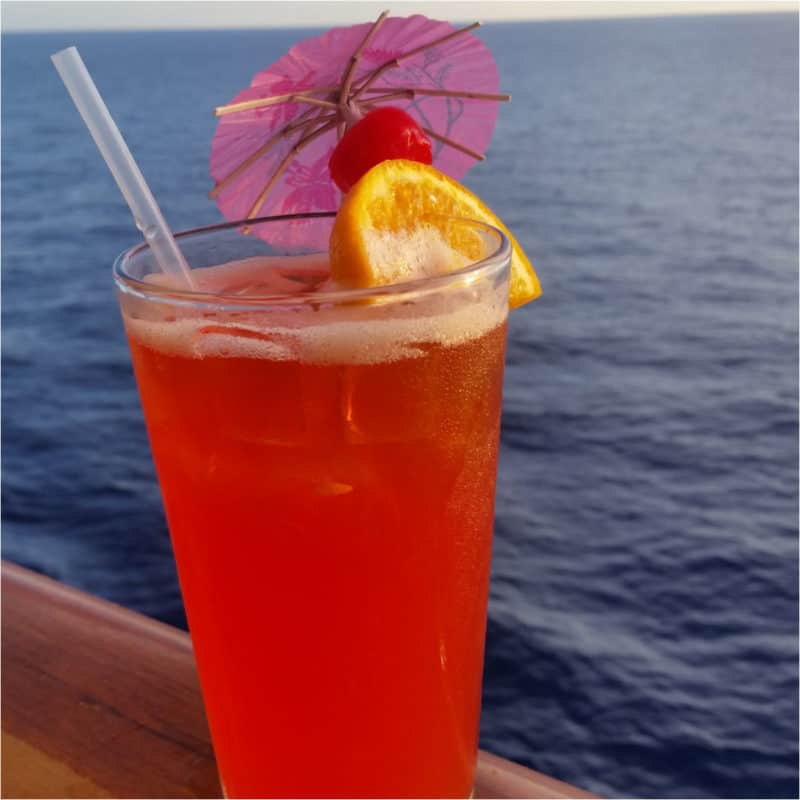 Ingredients: White Rum, Crème de Banana, Apricot Brandy, Orange Juice, Piña Colada Mix, Grenadine
The mix of white rum, crème de banana, and apricot brandy are a Caribbean party in a cup.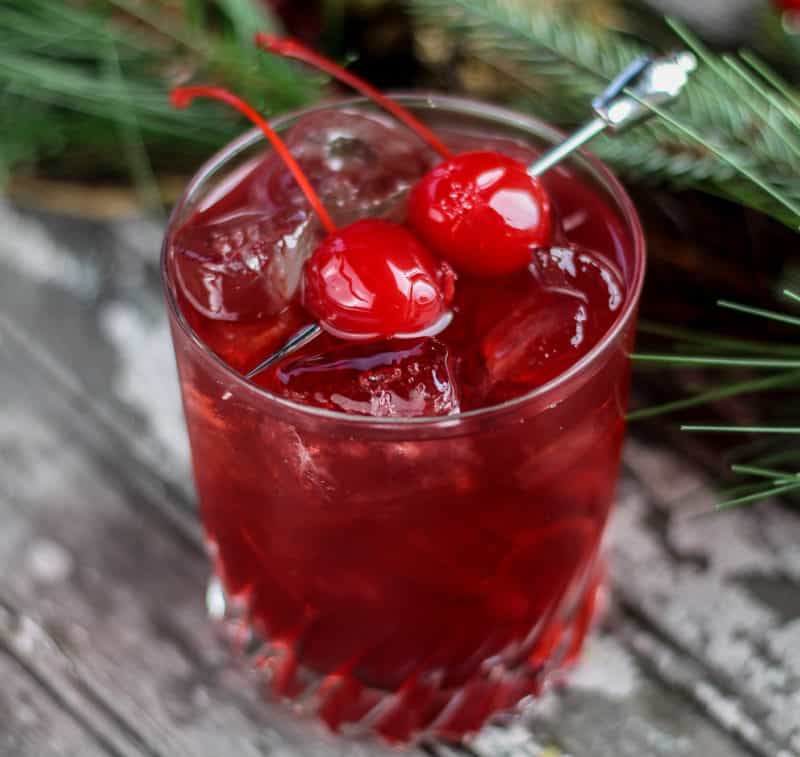 Ingredients: Vodka, Maraschino Cherry Juice, Cherry Cider, Mulled Cider, Maraschino Cherries, Ice
The tartness and sweetness of cherry complement the warm spices of mulled cider in this festive take on the classic screwdriver.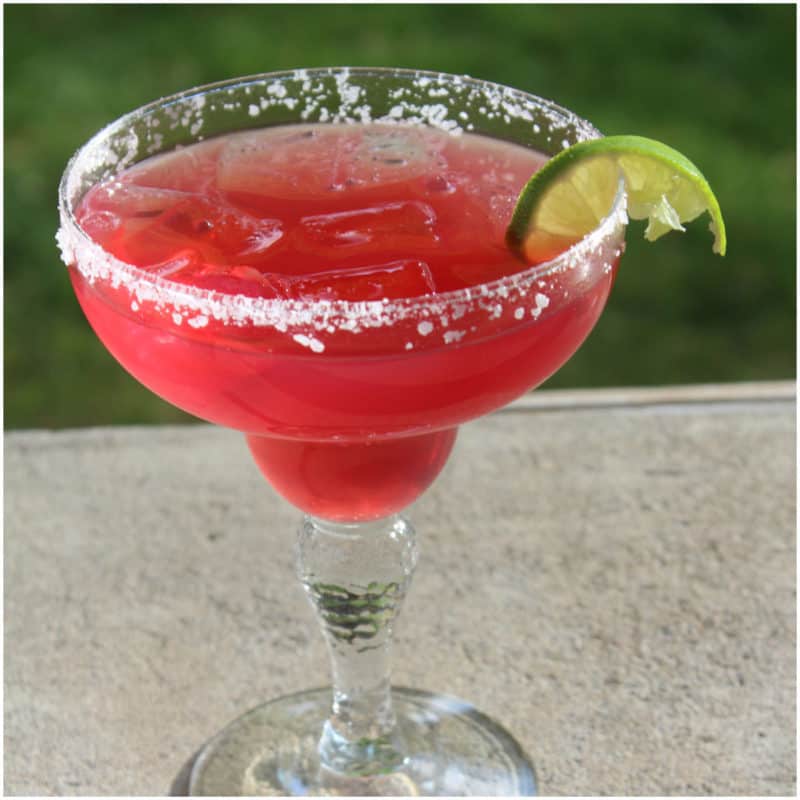 Ingredients: Silver Tequila, Triple Sec, Sweet and Sour Mix, Cranberry Juice
This copycat recipe from Chevy's Fresh Mex features the complementary flavors of cranberry and orange.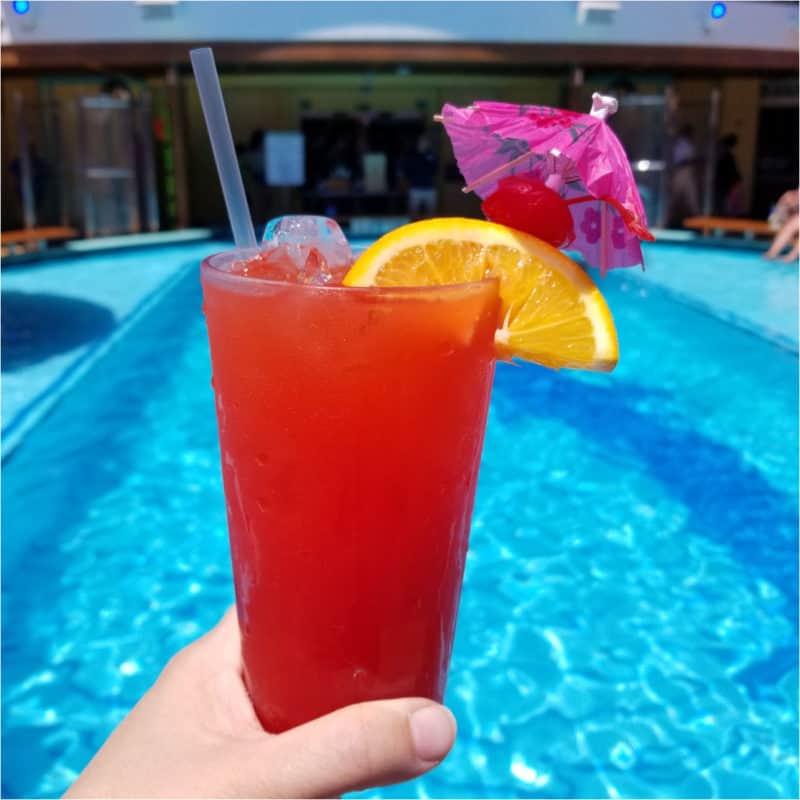 Ingredients: Amaretto, 151 Rum, Vodka, Apricot Brandy, Fruit Punch, Grenadine, Angostura Bitters, Maraschino Cherry or Orange Slice for Garnish
The boozy and fruity Carnival Fun Ship Cocktail is another one of our Carnival Cruises favorites.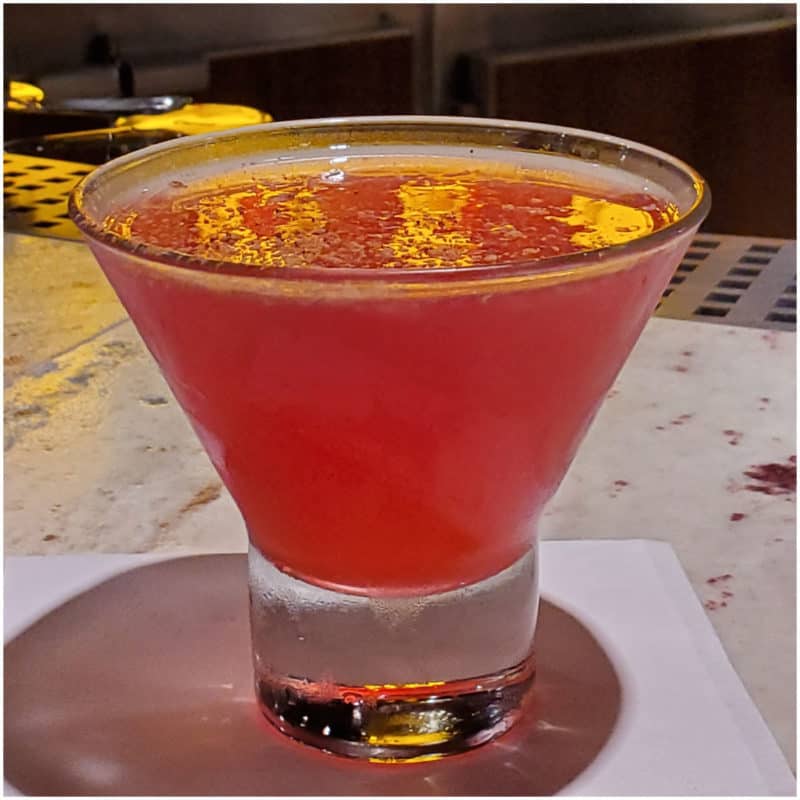 Ingredients: Bacardi Rum, Bacardi Spiced Rum, Monin Strawberry Syrup, Cranberry Juice, Lime Juice
You'll love the Alchemy Bar's fruity, rum-based take on the classic Dark 'N' Stormy.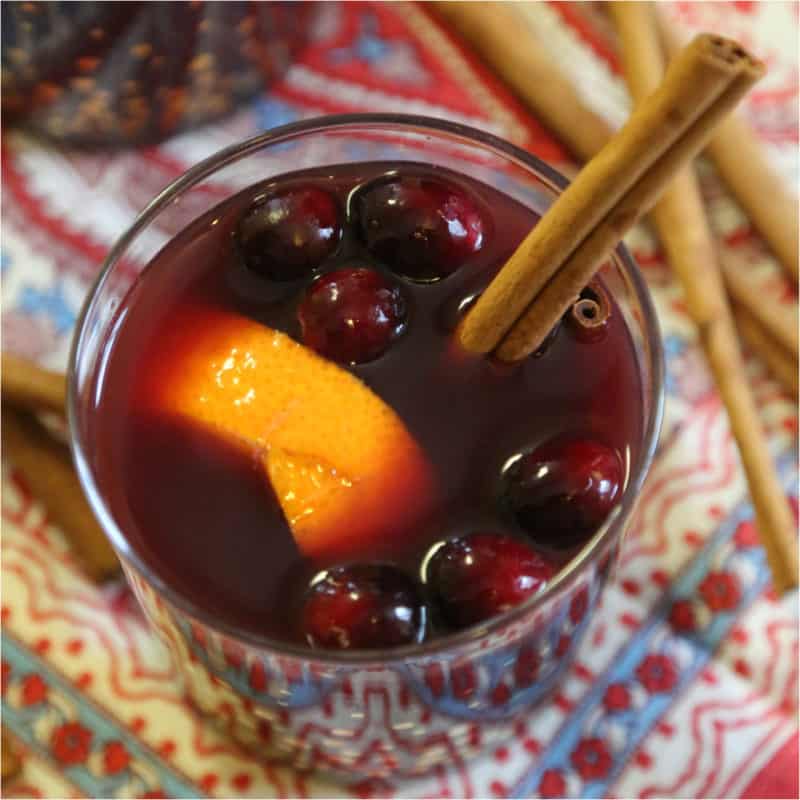 Ingredients: Bottle of Merlot, Orange Juice, Fresh Whole Cranberries, White Sugar, Medium Orange, Cloves, Cinnamon Sticks, Brandy; Garnish with Cinnamon Sticks, Orange Slices, and Fresh Cranberries
This festive slow-cooker mulled wine has warmed many of our winter evenings in Spokane.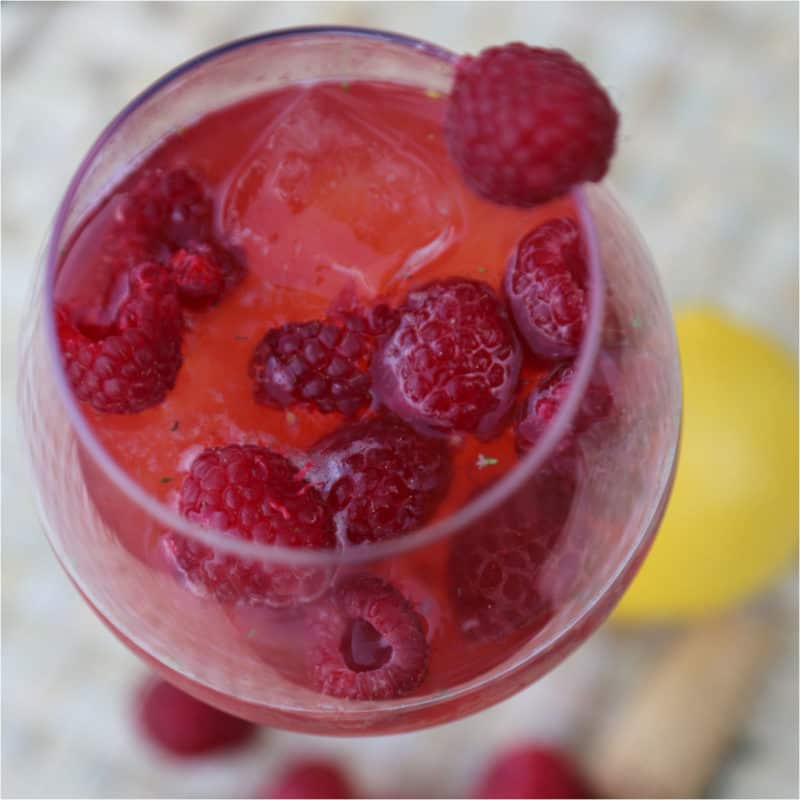 Ingredients: Moscato, Lemon Juice, Raspberries, Thyme Sprigs, Honey
Made with Moscato, raspberries, honey, and thyme, this summer refresher has the perfect balance of sweet, bright, and herbal.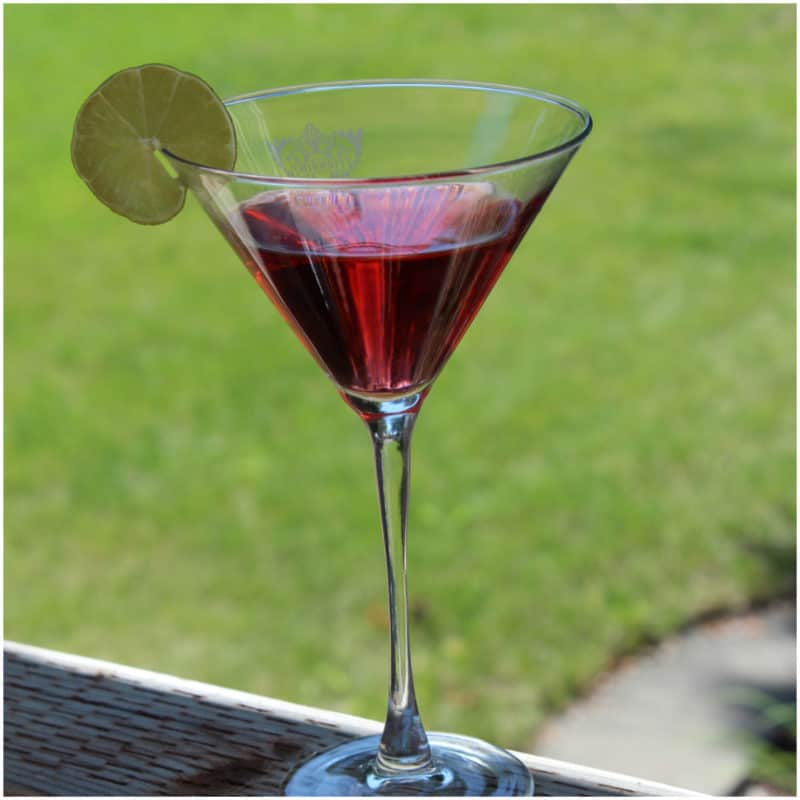 Ingredients: Smirnoff Sorbet Light - Raspberry Pomegranate, Cranberry Juice, Fresh Lime Juice
This raspberry and pomegranate twist on Carrie Bradshaw's favorite libation is made with Smirnoff Sorbet Light, a flavored vodka that adds less than 100 calories to any drink.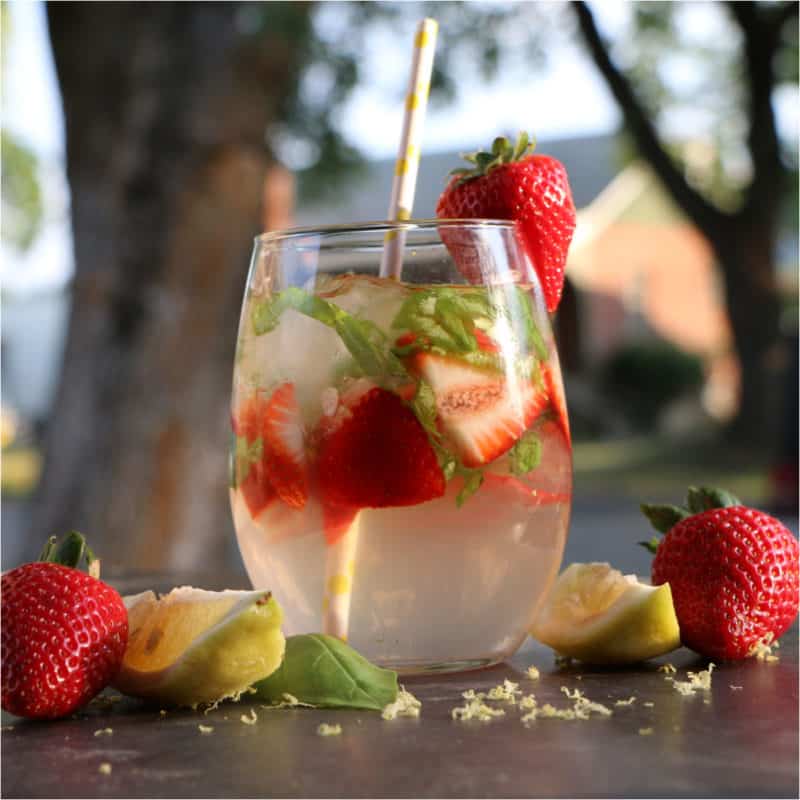 Ingredients: Smirnoff Strawberry Sorbet Light - Summer Strawberry Vodka, Diet Lemonade, Fresh Basil
The Strawberry Basil Lemonade Cocktail is the perfect down-home drink for the summer months.
Ingredients: Fresh or Frozen Strawberries, Crushed Ice, Tequila, Fresh Lime Juice, White Sugar
I inherited this make-ahead margarita recipe from my mom, who proves that maybe moms know best. You'll love knowing that you're only a freezer door away from a luscious strawberry margarita.
Ingredients: Vodka, Malibu Coconut Rum, Strawberries
This strawberry and coconut blender cocktail is as smooth as a day in paradise.
Ingredients: Captain Morgan Rum, Peach Schnapps, Orange Juice, Rose's Lime Juice, Grenadine
This copycat Chili's cocktail is as dangerously easy to drink as it is to make.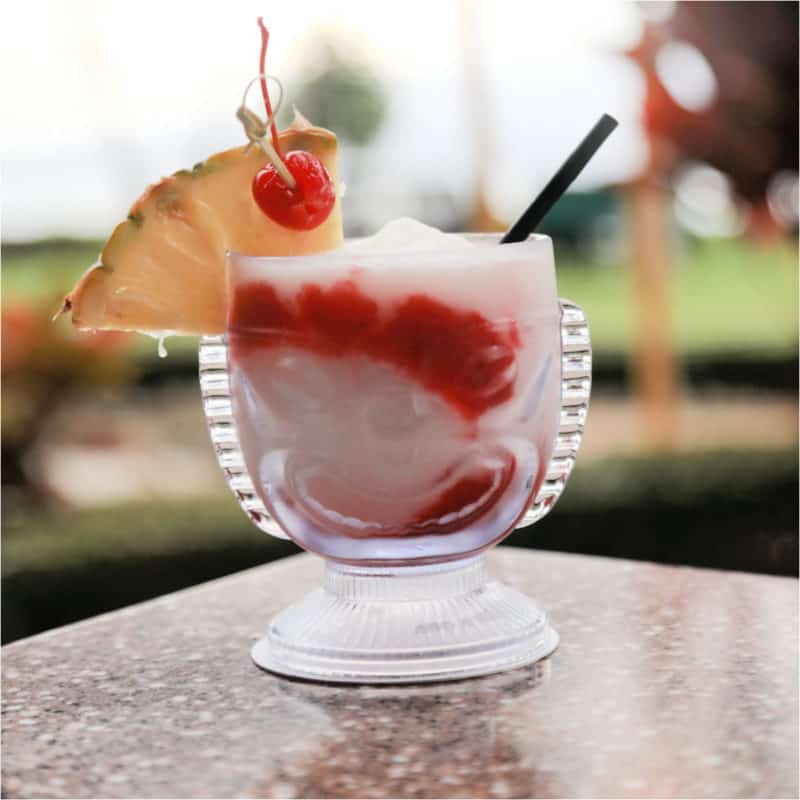 Ingredients: Light Rum, Malibu Coconut Rum, Strawberries, Banana, Pineapple Juice, Cream of Coconut
This tropical blender drink gets its white and red swirls from Malibu and strawberries. It is one of our favorites to make when 5 O'clock Aloha Fridays hit.
Red Shots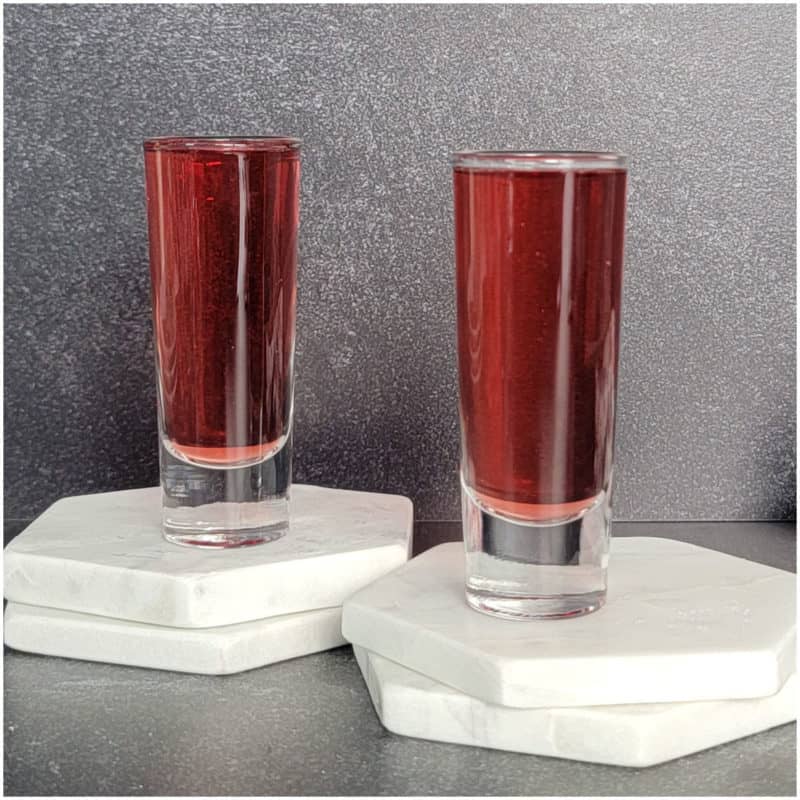 Ingredients: Crown Royal Canadian Whiskey, Amaretto, Cranberry Juice
Disclaimer - no fish were harmed in the making of this cranberry-almond-whiskey shot.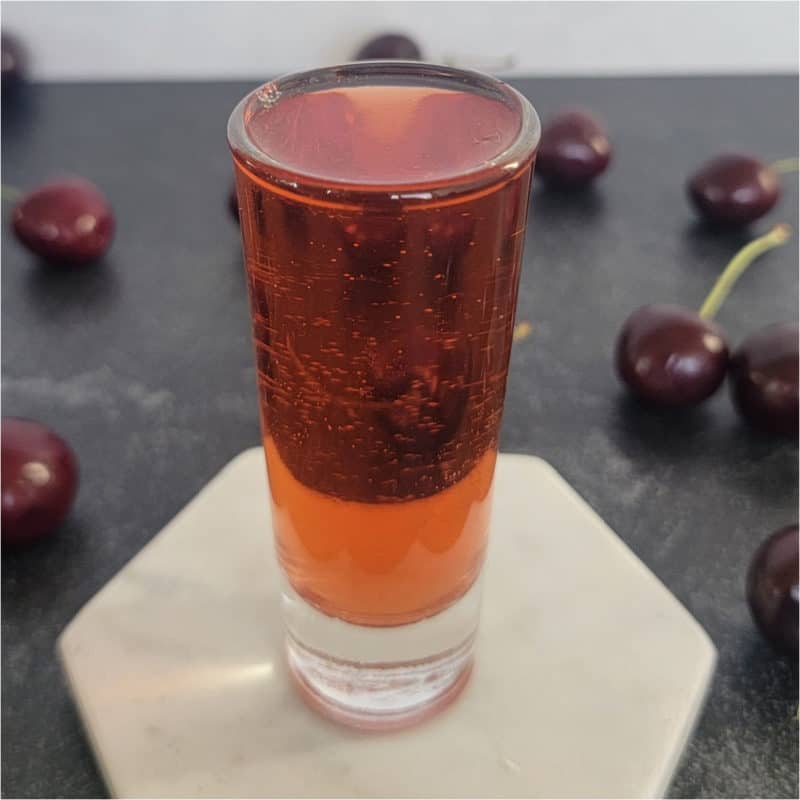 Ingredients: Grenadine, Cherry Vodka, Red Bull Energy Drink
This three-ingredient shot is the cherry-flavored sister to the Vegas Bomb Shot.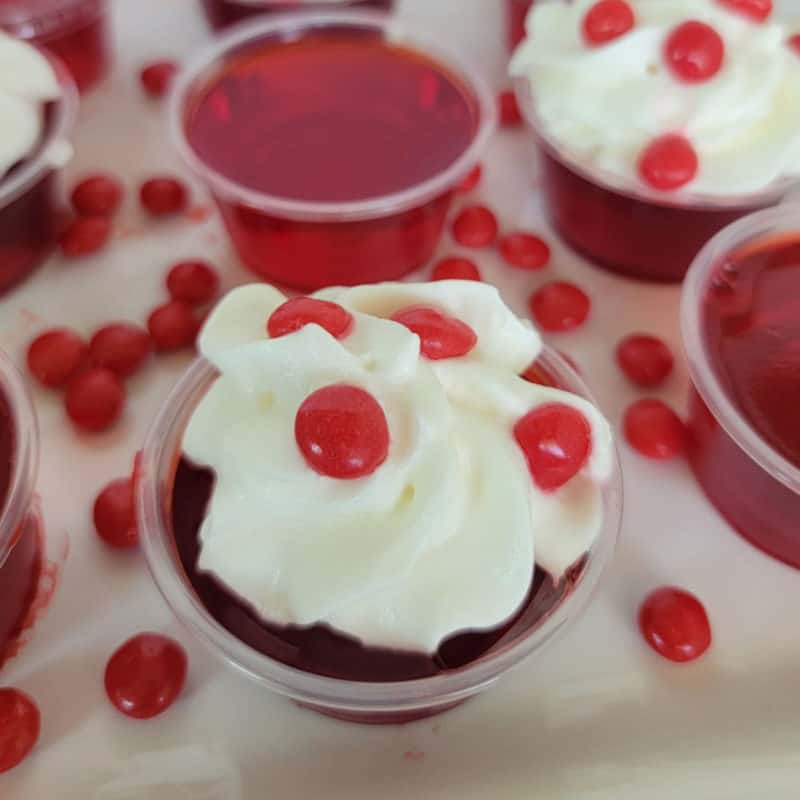 Ingredients: Cherry Jell-O, Fireball Whisky, Boiling Water, Cold Water
Cinnamon-flavored Fireball Whisky is a niche product that we happen to love. In this Jell-O shot, tart cherry and warm cinnamon mix to create a flavor you'll remember even after the party ends.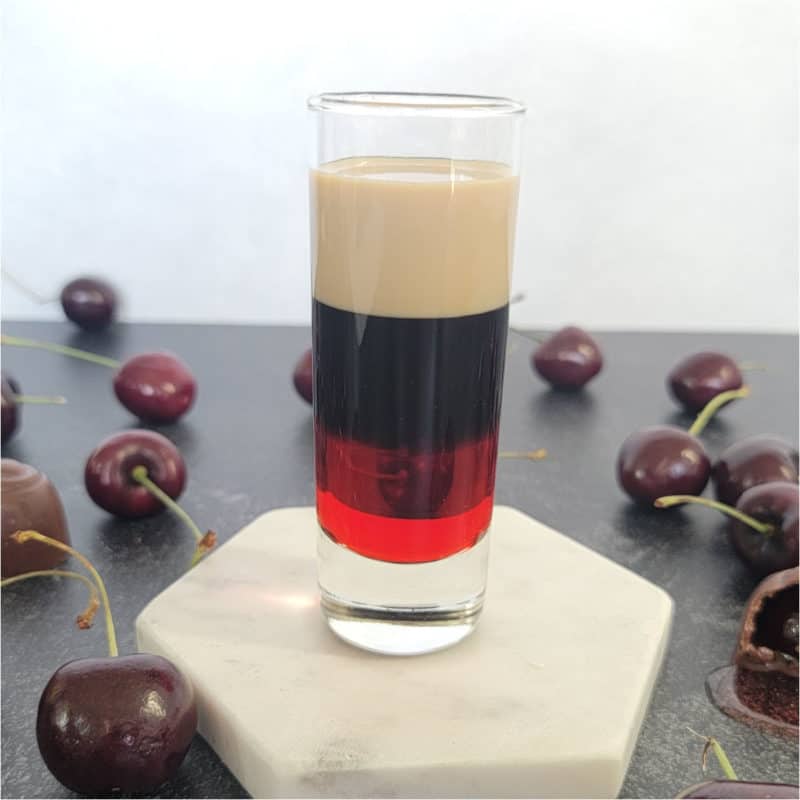 Ingredients: Grenadine, Kahlúa Coffee Liqueur, Bailey's Irish Cream
This dessert-themed shot will sweeten your Valentine's Day - or any day, for that matter.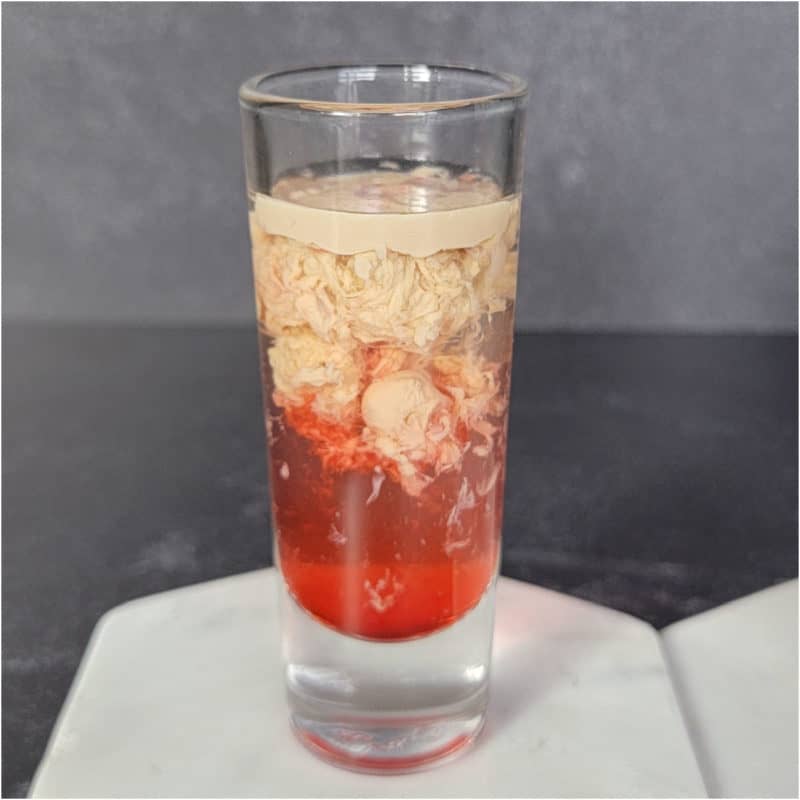 Ingredients: Peach Schnapps, Bailey's Irish Cream Liqueur, Grenadine
The Brain Hemorrhage Shot intentionally uses peach schnapps to curdle the cream in Bailey's, resulting in a creepy yet fun visual.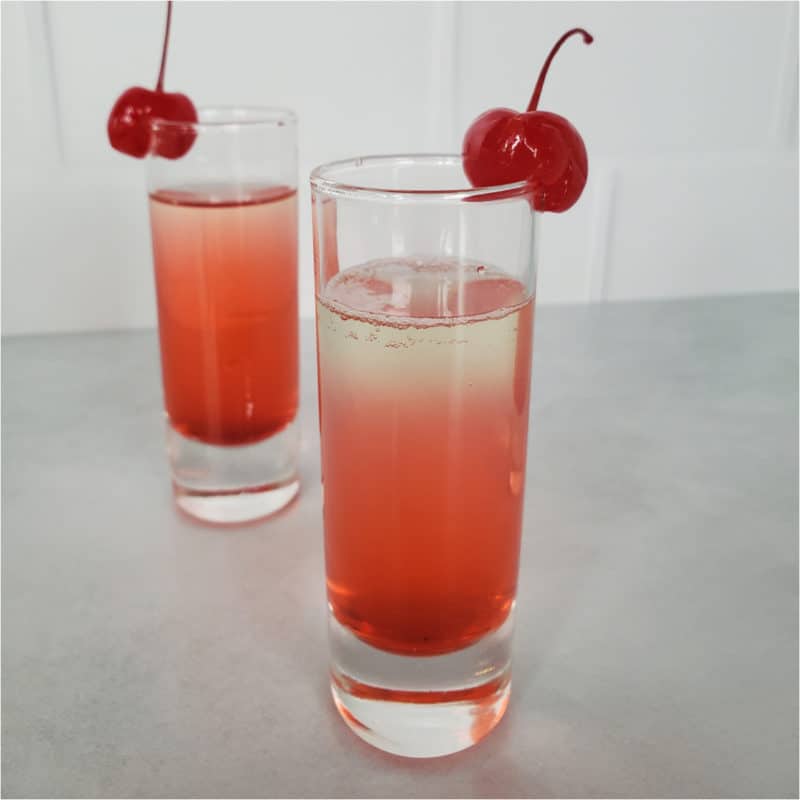 Ingredients: Vanilla Vodka, Pineapple Juice, Grenadine
Try this tropical dessert in shot form - you won't be disappointed. For a full-sized martini, increase the proportions according to the size of your glass.
Upcoming recipes include sangria, negroni, Singapore Sling, Strawberry Daiquiri, Cranberry Martini, and more!
Great Cocktail Tools
2 ounce shot glasses - We love these 2 oz shot glasses especially for layered shots.
Bar Spoon - Bar spoons help to create layers in the cocktail shot. They fit perfectly into the cocktail shot glass.
Cocktail Shaker – This cocktail shaker comes with a fantastic set of tools
Stemless Martini Glasses - These stemless martini glasses are fantastic.
Martini Glass - We like the look of the classic martini glass
Jell-O Shot Cups - We suggest using two-ounce Jell-O shot cups.
OXO angled jiggers - these are our go-to measuring tools for cocktails. They work perfectly for pouring in layers for cocktails.
Margarita Glasses - We like the look of classic margarita glasses but you can use any glass for this great cocktail.
Copper Mule Mugs  - Copper Mule Mugs are the classic way to serve Moscow Mules. The copper mugs keep them nice and cold and look amazing. Check out all of our Mule Varieties.
Recipe Tips
Printable recipe card instructions are available in each recipe post.
Nutrition information, including calories, protein, calcium, carbohydrates, fiber, vitamin c, potassium, cholesterol, sodium, trans fat, monounsaturated fat, polyunsaturated fat, and more, will vary depending on the products used.
Great Cocktail Collections
Cranberry Juice Cocktails - Check out all of our cocktails made with Cranberry Juice.
Vodka Cocktail Recipes - Check out these easy vodka cocktails!
2 Ingredient Cocktails -  Easy 2 ingredient cocktails and shots that require as little effort as they do ingredients from your home bar.
Baileys Irish Cream Cocktails - Epic Guide to Baileys Irish Cream Liqueur! How to mix it, what it tastes like, how to store it and so much more.
Blue Cocktails - Blue cocktails are as eye-catching as they are tasty. Here are our blue cocktail favorites that can be made from home without needing to leave home and open a bar tab.
Green Cocktails - Bright green cocktails perfect for Halloween parties.
Do you love recipes? Check out our copycat recipes, dessert recipes, and our CrockPot Recipes.
Follow Tammilee Tips on MSN, Facebook, Instagram, and Pinterest, for all of our recipe posts.