Epic martini recipes that are easy to make and taste fantastic! From classic martinis to fun fruity drinks.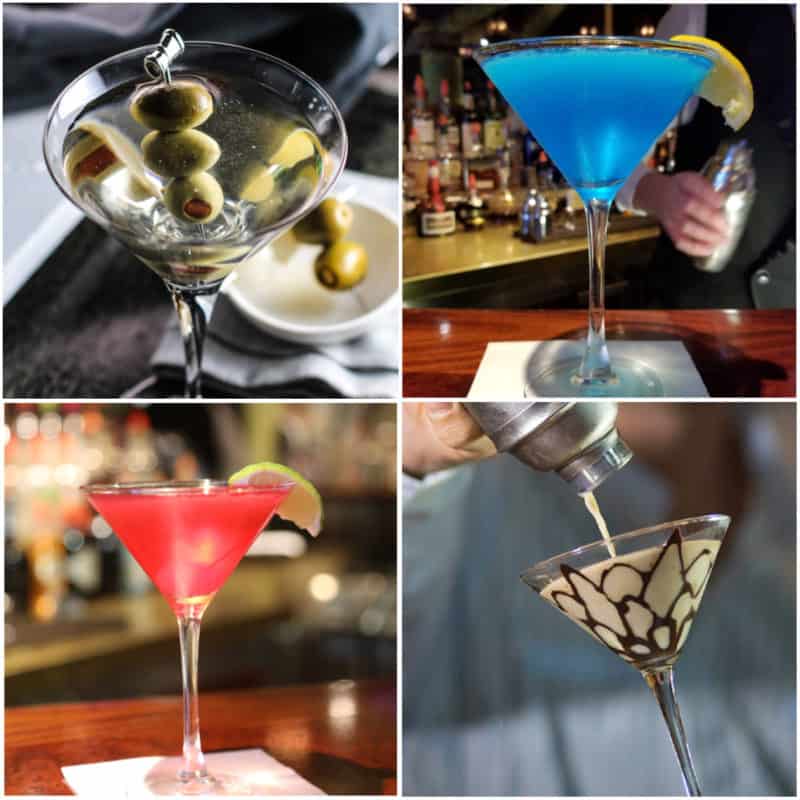 Martini Recipes to Elevate Your Cocktail Hour
Whether you like yours dirty with an olive, fruity-sweet with select mixers, or with an onion (we're not exactly fans, but we're sure there's an audience for this), there's no denying the importance of the elegant martini in the classic cocktail landscape.
Who Invented the Martini?
The leading theory on this classic cocktail's origins comes from Gold Rush-era California.
In one account, a miner who struck it rich in the town of Martinez headed to a bar asking for champagne but was instead served the "Martinez Special" - a drink consisting of one part dry wine and three parts gin that was stirred with ice and garnished with an olive - due to the bar's lack of his requested beverage. He then asked for the cocktail at another bar in San Francisco, where, unbeknownst to him, it would catch on as the martini we know today.
Other martini-origin theories point to New York's Knickerbocker Hotel and "Martini & Rossi" vermouth, as it contains the beverage's name and is a staple in creating it.
Martini Glass Shape
The "v" shape of the martini glass is due to its high alcohol content. Since martinis often contain few mixers, if any, the "v" shape design encourages the drinker to sip and savor their beverage. The width of the glass also provides ample surface area for the martini's aromas to be released, which matters since they are typically stirred or shaken.
Additionally, the long stem of the martini glass helps keep the drink cold, as holding it keeps the heat from your hand from transferring to the drink.
Martinis: To Shake or Stir?
James Bond popularized the line "shaken, not stirred" regarding how he preferred his martinis to be prepared. However, Grey Goose asserts that gentle stirring is the way to go, as shaking the cocktail can result in ice chips that muddle the appearance of the clear alcoholic beverage and dilute it once the ice chips melt.
Can a Martini Be Made With Vodka?
While gin is the traditional base spirit for the martini, vodka is another popular choice for this mixed drink, not to mention our preferred base spirit in many of our recipes below.
These clear, distilled spirits are ultimately interchangeable; what your palate prefers matters. For example, gins contain many complex herbal notes from juniper berries and botanicals added during the distillation process. In contrast, vodka is more neutral and thus lets any mixers you add shine a bit brighter.
What is a Dirty Martini?
A dirty martini is a cocktail made with gin or vodka, dry vermouth, and olive brine. The olive brine gives the martini a salty, briny flavor that is often described as "dirty." Dirty martinis are typically served in a chilled martini glass with a garnish of olives.
The addition of olive juice to the dirty martini adds a salty, briny flavor that can be quite refreshing.
What is a Dry Martini?
A dry martini is a cocktail made with gin or vodka and a small amount of dry vermouth. The vermouth is typically used to add a touch of sweetness and complexity to the drink, but in a dry martini, the vermouth is used in very small amounts, or even omitted altogether. This results in a martini that is predominantly gin or vodka, with a very dry, herbaceous flavor.
Dry martinis are typically served in a chilled martini glass with a garnish of an olive or a lemon twist.
Martini Recipes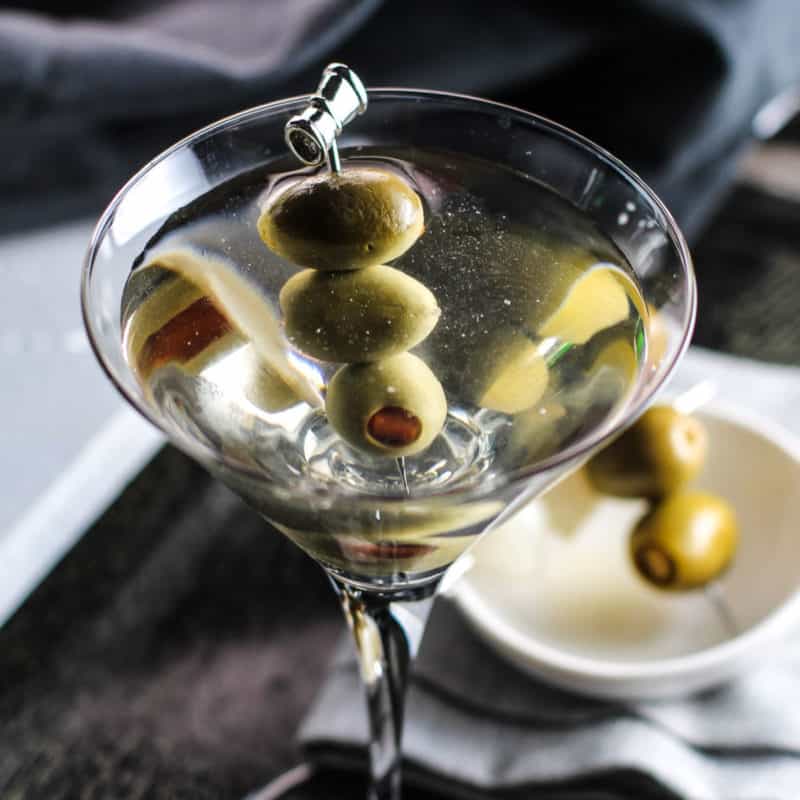 Ingredients: Gin or Vodka, Dry Vermouth, Angostura Bitters; Martini Onions, Olives, or Lemon Twist for Garnish; Ice
The classic martini recipe is gin or vodka-based - your pick - martini is where the story begins. This recipe comes from my husband's travel and lifestyle blog, Park Ranger John.
We suggest using high quality vodka or gin and a chilled cocktail glass for the best classic gin martini or classic vodka martini.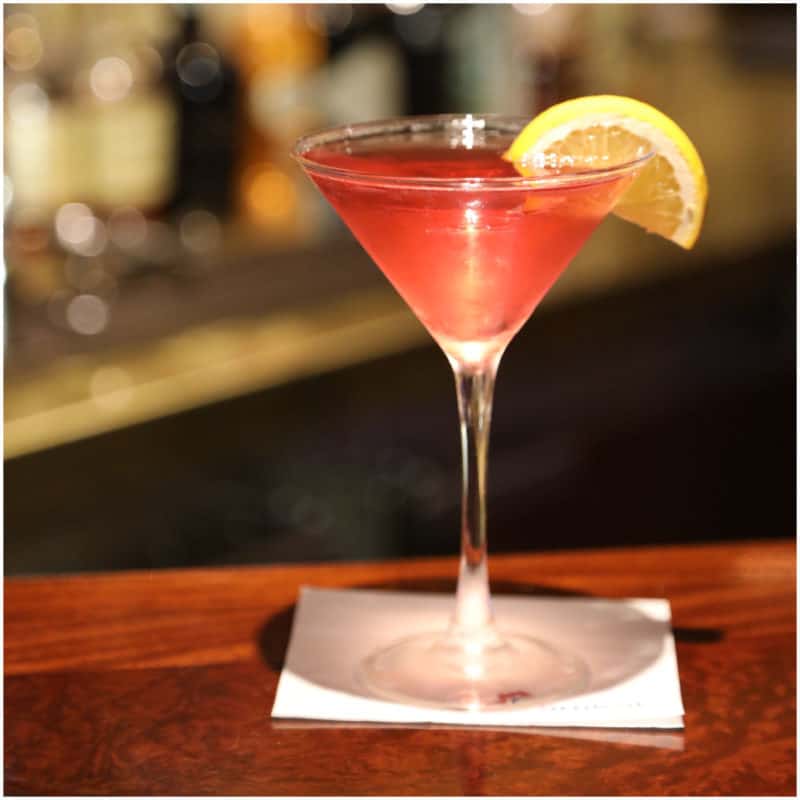 Ingredients: Absolut Raspberri, Malibu Coconut Rum, Cranberry Juice, Lime Juice
The delectable combination of raspberry vodka and Malibu coconut rum creates that warm, fuzzy feeling of watching a sunset in the Caribbean or anywhere pleasing to the eye; we enjoyed this cocktail on the Carnival Splendor while sailing home from Mexico. The cranberry juice adds color and tapers some of the alcohol content so that you can easily enjoy a second round.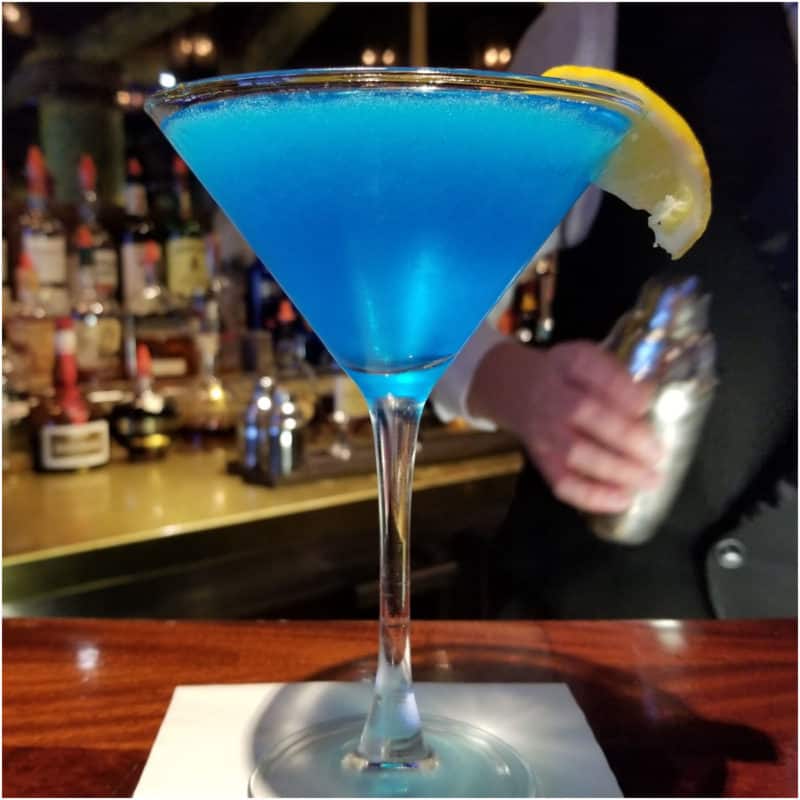 Ingredients: Absolut Citrón Vodka, Blue Curaçao, Lemonade, Sprite
We also dove into this blissfully blue, citrus-forward martini on a Carnival Splendor cruise to Mexico. The blue curaçao gives it its aqua color, a hint of orange, and an extra shot of booziness, while the ounce of Sprite makes it pleasantly bubbly.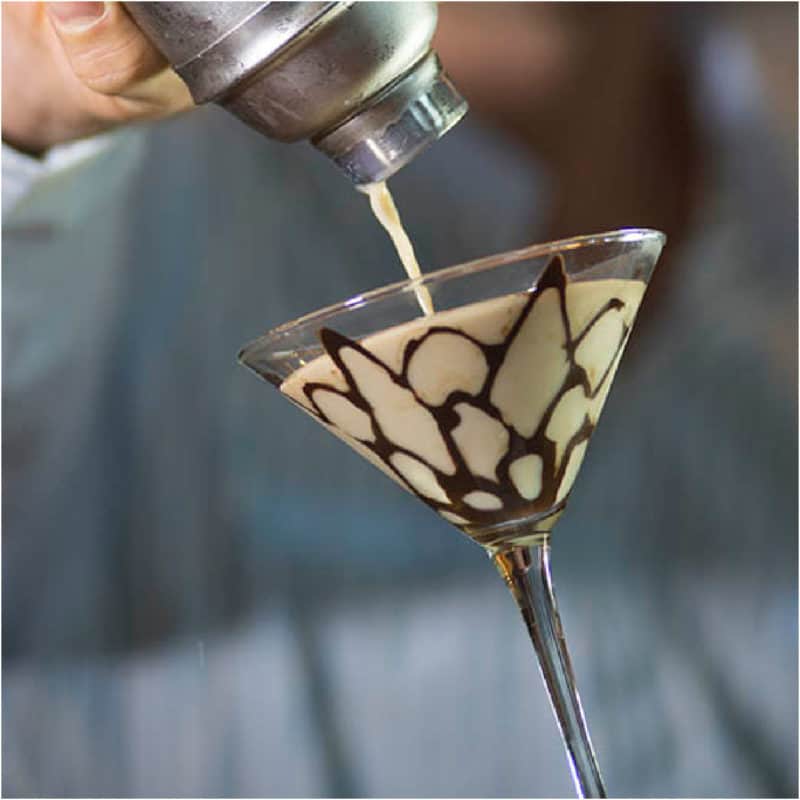 Ingredients: Malibu Coconut Rum, Irish Cream, Frangelico, Peach Schnapps, Disaronno Amaretto, Butterscotch Schnapps
Have you ever wanted to drink your favorite dessert? If you are a Tiramisu fan, now you can with this dessert martini inspired by the Italian dessert—pretty it up with whipped cream and a dusting of cocoa powder for a true after-dinner pick-me-up.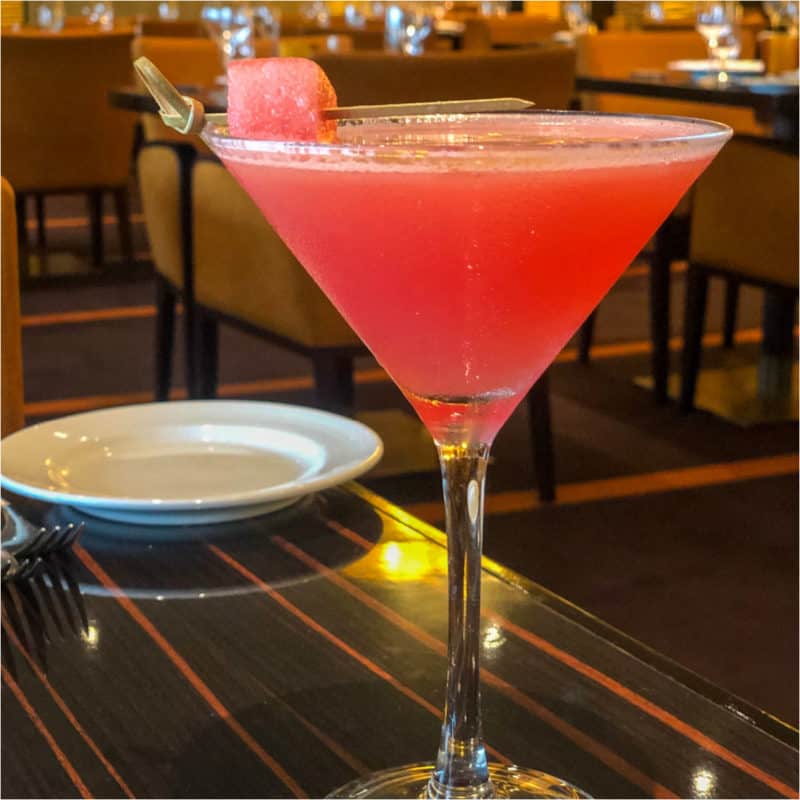 Ingredients: Watermelon Cubes, Belvedere Vodka, Monin Watermelon Syrup, Freshly-Squeezed Lime Juice
This ruby-red martini is one of the many tantalizing premium cocktail offerings at Fahrenheit 555, the Carnival Panorama's onboard steakhouse. The watermelon chunks muddle easily and leave a nice texture once double-strained into your martini glass, while the half-shot of lime juice makes the final result tart and bright.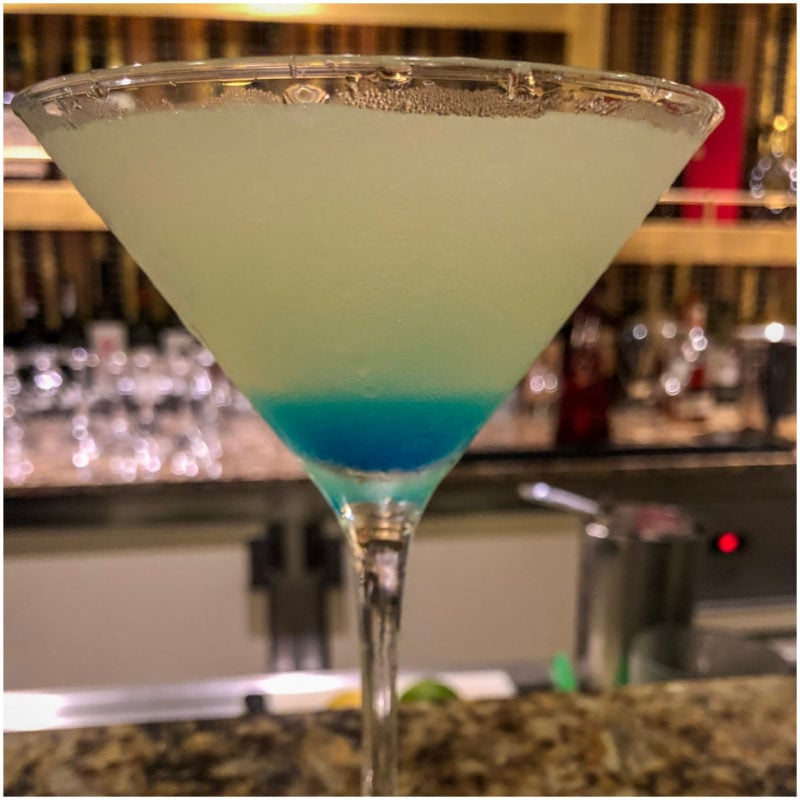 Ingredients: Bacardi Limón Rum, Patrón Citronage Orange Liqueur, Fresh Lime Juice, White Cranberry Juice, Blue Curaçao
This layered cocktail is a standout from Fahrenheit 555 that swaps the traditional martini base spirits of gin and vodka for lemon-flavored rum and orange-flavored tequila.
Need a refresher on cocktail layering? We've got your back with this guide to layered shots.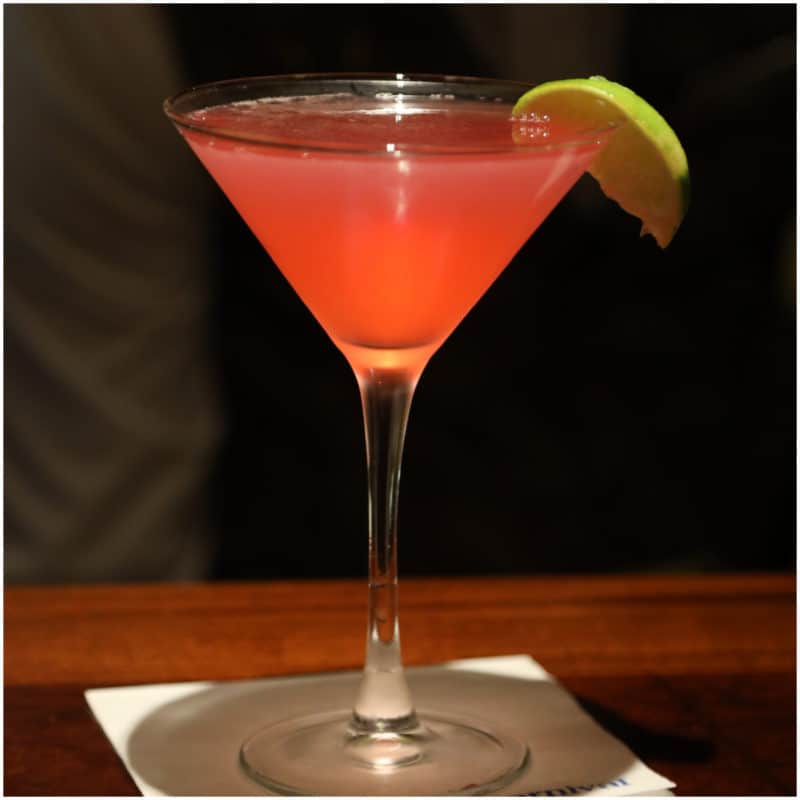 Ingredients: Absolut Vodka, Monin Watermelon Syrup, Lemonade, Cranberry Juice, Lime for Garnish
This cranberry and watermelon cocktail is the color of your cheeks after downing a few - and trust us, it's so delicious that this isn't a challenging feat to accomplish. The Monin Watermelon Syrup used to achieve the watermelon flavor is just as yummy in alcoholic and non-alcoholic beverages, making buying a bottle worth it if you enjoy this succulent summertime fruit.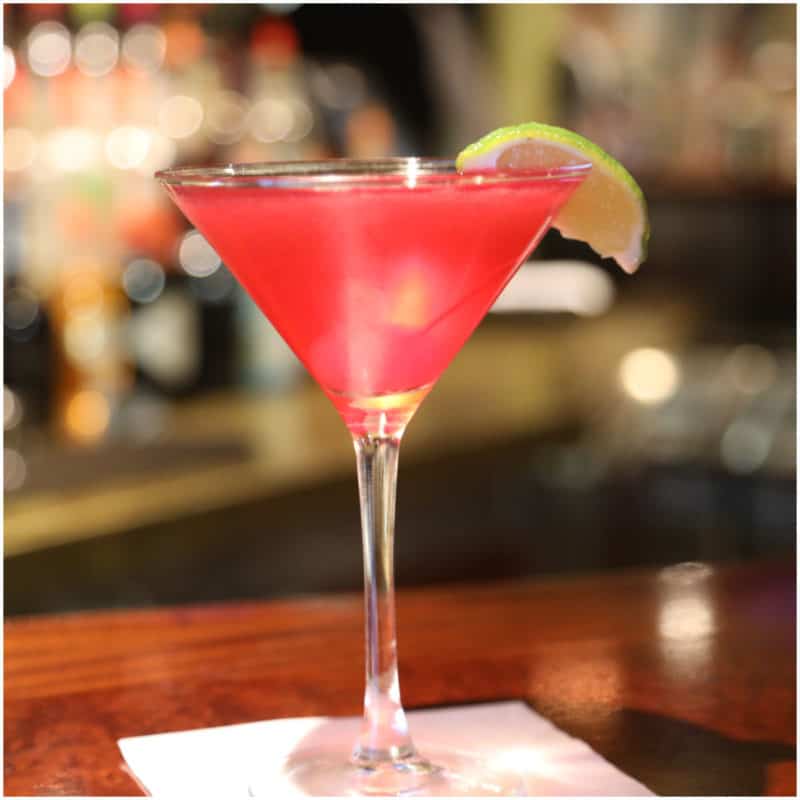 Ingredients: Absolut Vodka, Monin Pomegranate Syrup, Lemonade, Cranberry Juice; Lime and Cherry for Garnish
We love sampling the expert-crafted cocktails available aboard Carnival cruises, including this pomegranate, lemon, and cranberry martini. Pomegranate is a tart and slightly sweet fruit that is also naturally red, making it a natural choice for Valentine's Day, Christmas, or any other celebration that would benefit from a ruby-red fruit.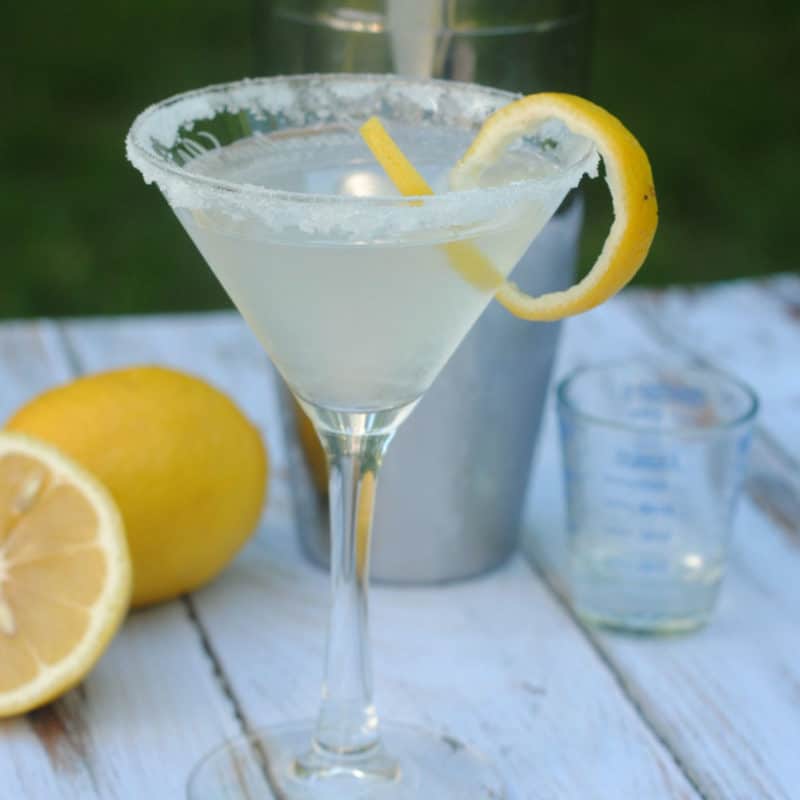 Ingredients: Fresh Lemon Juice, Vodka, White Sugar, Lemon for Garnish, Handful of Ice
The three-ingredient lemon drop is my go-to cocktail when testing the waters with a new bar. Although deceivingly simple, balancing its sweet and tart components requires delicate handling. Add triple sec and muddled strawberries to the mix for a strawberry version.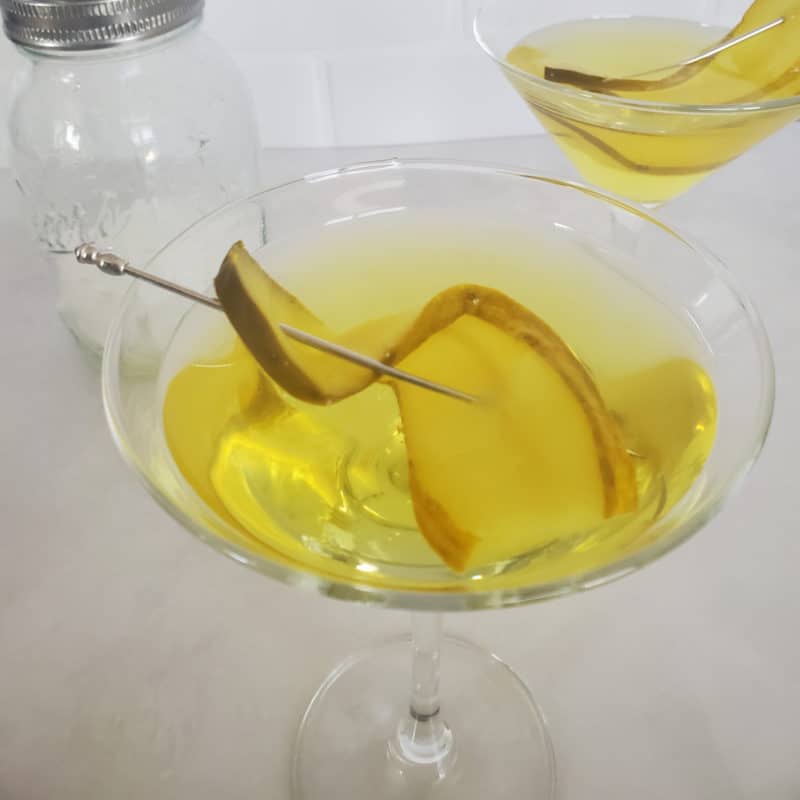 Ingredients: Pickle Juice, Vodka, Dill Pickle Spears for Garnish
Do you like taking your Jameson shots pickleback-style, or are you a fan of pickles in general? If so, you'll enjoy this distinctly briny take on the classic martini made with strained dill pickle juice. Don't be afraid to use a lower-shelf vodka for this drink, as the dill pickle flavor is meant to shine.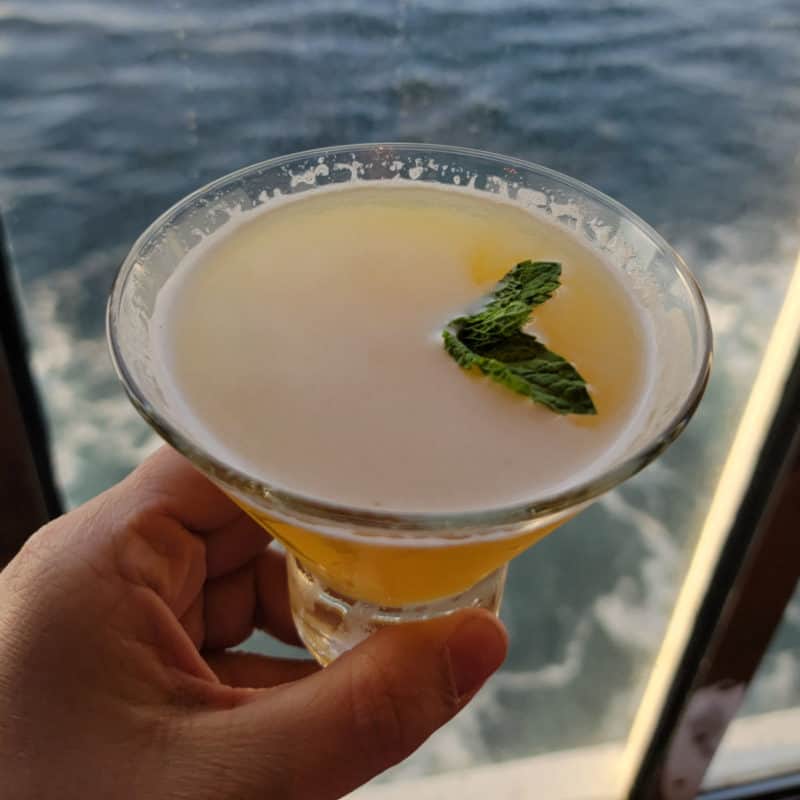 Ingredients: Belvedere Vodka, Monin Chipotle Pineapple Syrup, Pineapple Juice, Simple Syrup, 6-8 Mint Leaves
While pineapple and chipotle may not be a combination you'd typically reach for, the acidity of pineapple works because it tapers some of the heat from the chipotle. The result is a balanced, spicy, fruity-sweet cocktail you'll remember long after the first sip.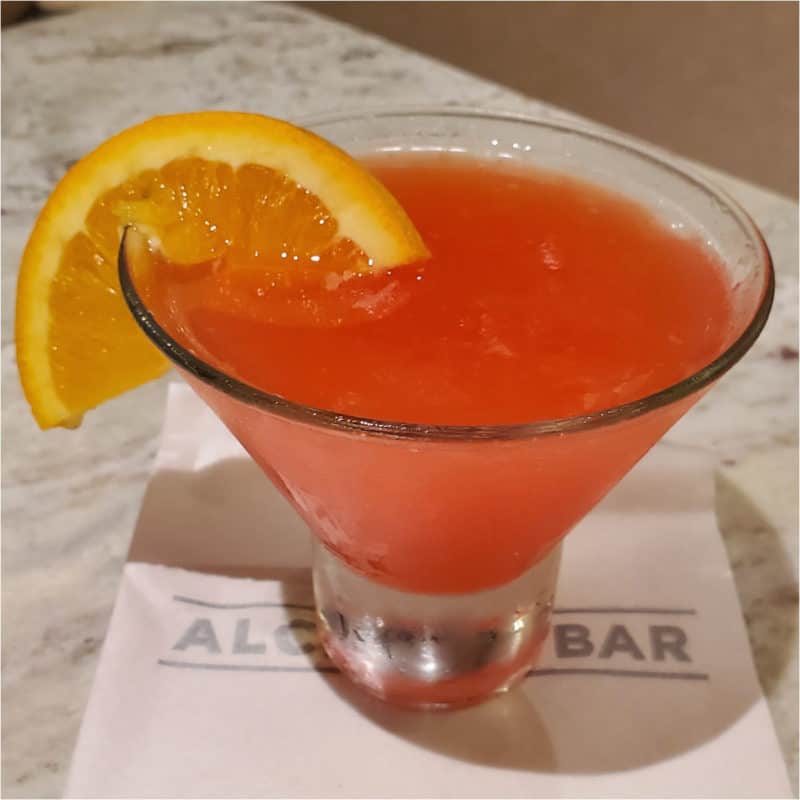 Ingredients: Stoli Orange Vodka, Monin Red Passion Fruit Syrup, Fresh Lime Juice, 1 oz Orange Juice
In this Alchemy Bar creation courtesy of Carnival Cruises, the orange and passion fruit combine to seduce you into craft cocktail enjoyment heaven. Use a stemless martini look to capture the same presentation in our photos of the drink.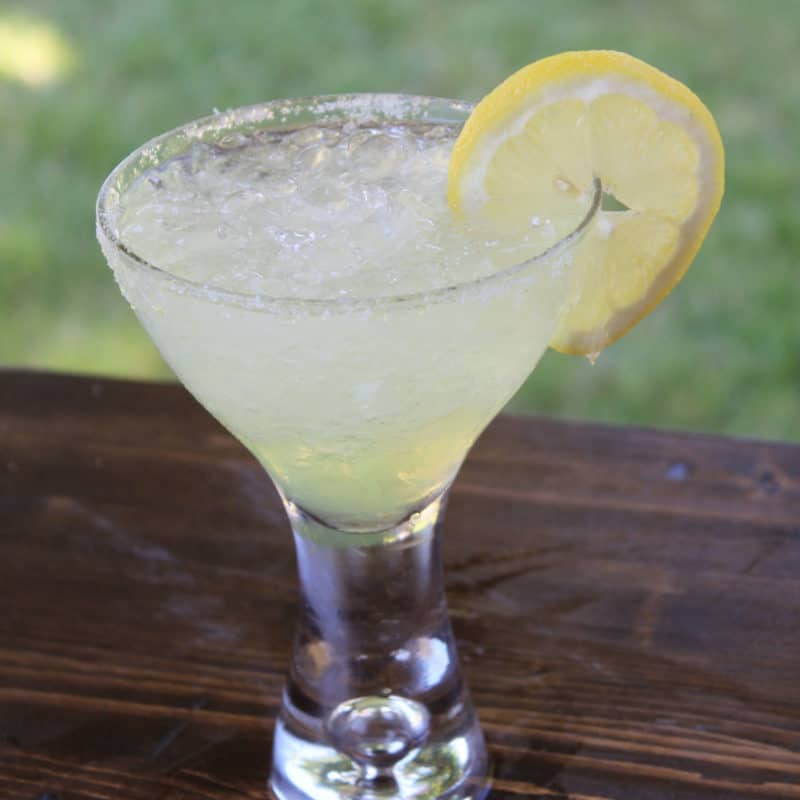 Ingredients: Sweet and Sour Mix, Smirnoff Sorbet Light Lemon, Sno-Cone Ice
The Smirnoff Sorbet Light Lemon in this three-ingredient martini gives it the qualities of candied lemon with a fraction of the calories. Sno-Cone ice seals the deal by perfecting the texture of this boozy liquid lemon sorbet that's perfect for summertime sipping.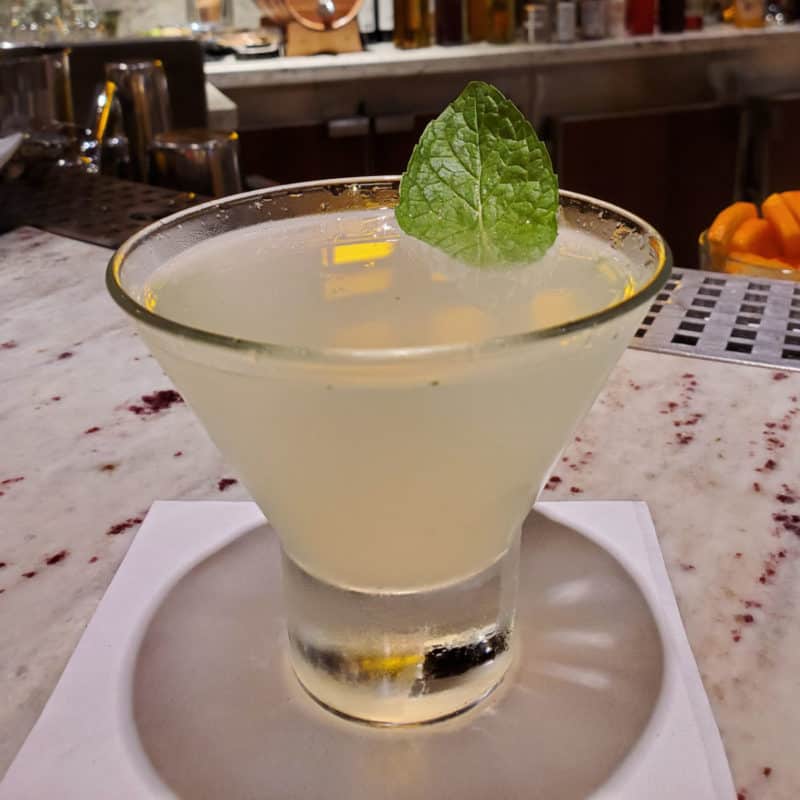 Ingredients: Bombay Sapphire Gin, Fresh Lime Juice, Simple Syrup, Dry Vermouth, Mint Leaves
While gin may not be your first pick for a mojito, the Bombay Sapphire gin in this take on the Cuban punch has citrus qualities that make it work beautifully. Make it a mocktail with any quality non-alcoholic gin.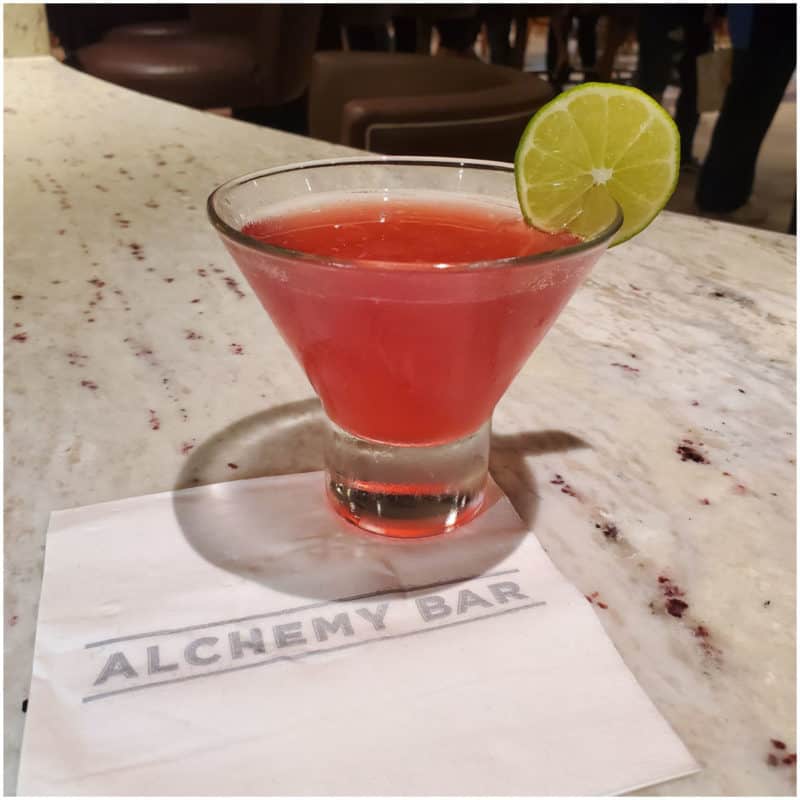 Ingredients: Skyy Vodka, Pomegranate Liquor, Pomegranate Syrup, Lemonade, Cranberry Juice
Do you prefer your cocktails on the tarter side? If so, you'll surely enjoy this pomegranate, lemonade, and cranberry juice vodka-based martini. The pomegranate flavor is particularly dominant from the double-punch of pomegranate liquor and syrup.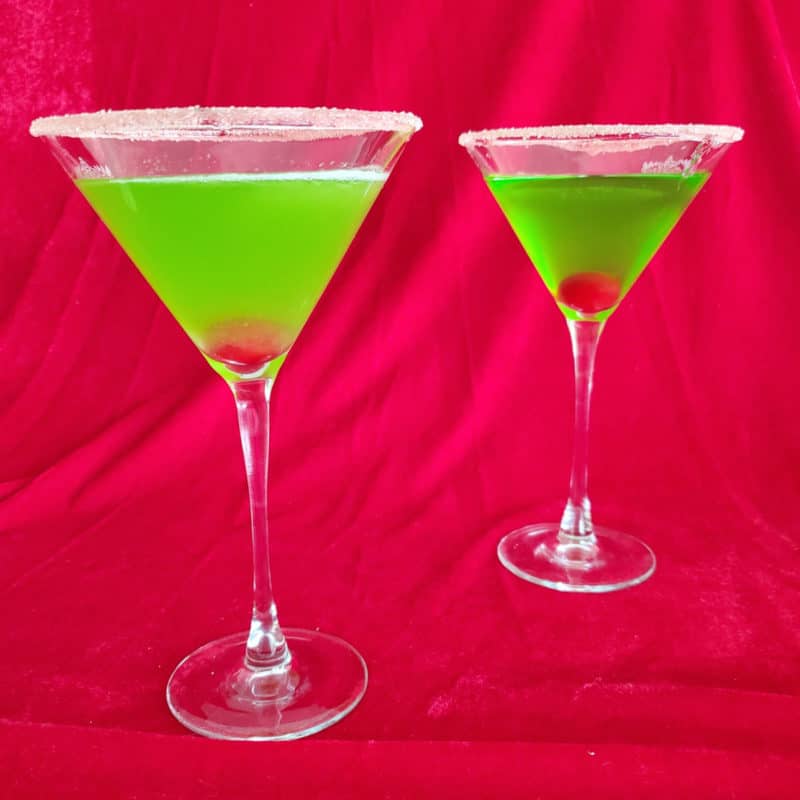 Ingredients: Midori or Melon Liqueur, Pineapple Juice, Ice, Maraschino Cherries
Whether you've been naughty or nice all year, this melon and pineapple cocktail will keep spirits bright. Add a lemon-lime soda like Sprite or 7-Up to make it bubbly; it serves just as well for St. Patrick's Day due to its green hue.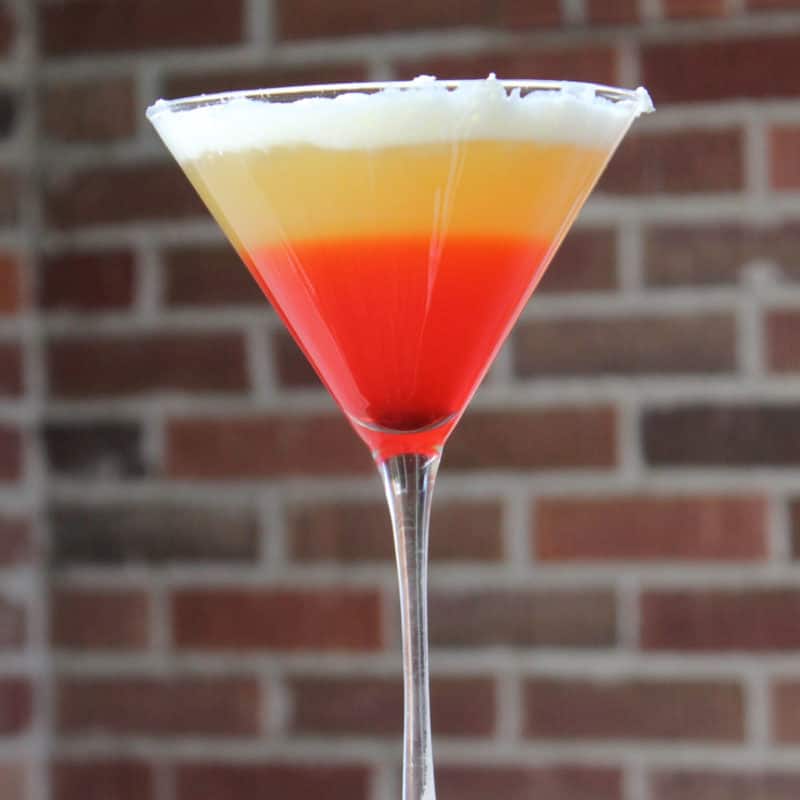 Ingredients: Whipped Cream Vodka, Sour Mix, Pineapple Juice, Grenadine, and whipped cream garnish.
This Candy Corn Martini is the perfect Halloween Cocktail! So easy to make and everyone will love how great it looks and tastes.
Favorite Bartending Tools
2 ounce shot glasses - We love these 2 oz shot glasses especially for layered shots.
Bar Spoon - Bar spoons help to create layers in the cocktail shot. They fit perfectly into the cocktail shot glass.
Cocktail Shaker – This cocktail shaker comes with a fantastic set of tools
Stemless Martini Glasses - These stemless martini glasses are fantastic.
Martini Glass - We like the look of the classic martini glass
Jell-O Shot Cups - We suggest using two-ounce Jell-O shot cups.
OXO angled jiggers - these are our go-to measuring tools for cocktails. They work perfectly for pouring in layers for cocktails.
Margarita Glasses - We like the look of classic margarita glasses but you can use any glass for this great cocktail.
Copper Mule Mugs  - Copper Mule Mugs are the classic way to serve Moscow Mules. The copper mugs keep them nice and cold and look amazing.
Recipe Tips
Printable recipe card instructions are available in each recipe post.
Nutrition information, including calories, protein, calcium, carbohydrates, fiber, vitamin c, potassium, cholesterol, sodium, trans fat, monounsaturated fat, polyunsaturated fat, and more, will vary depending on the products used.
Great Cocktail Recipe Collections
Easy Vodka Cocktails - Check out all of our cocktails featuring vodka in them.
Easy Tequila Cocktails - Check out all of our cocktails recipes that feature tequila.
Easy Margarita Recipes - Epic Easy Margarita Recipes that everyone will love! From classic margaritas to fruity frozen margaritas we have a recipe you will love.
Ginger Beer Cocktails - All of our best cocktail recipes made with ginger beer.
Crème de Cacao Cocktails - All of our best cocktails made with light and dark Crème de Cacao.
Grand Marnier Cocktails -  Here we have answered your most important questions about this premium French liqueur and shared our favorite Grand Marnier Cocktails.
Baileys Irish Cream Cocktails - Epic Guide to Baileys Irish Cream Liqueur! How to mix it, what it tastes like, how to store it and so much more.
RumChata Cocktails - RumChata is a rum-based cream liqueur with a strong cinnamon flavor. We are excited to share our epic guide and the best RumChata Drinks you have to try!
Blue Curacao Cocktails - Epic Guide to Blue Curacao Drinks, including bright blue martinis, cocktails, and shots!