Equally delicious as an after-dinner digestif or in chocolatey dessert drinks, such as the Grasshopper and the Brandy Alexander, creme de cacao is the chocolate lover's bar cabinet essential. Here we'll guide you through the basics of the chocolate-flavored liqueur.

Epic Guide to Creme de Cacao Cocktails
What Is Creme de Cacao?
Creme de cacao is a chocolate-flavored liqueur that comes in a dark and white variety, depending on how it is made.
Dark creme de cacao is percolated similarly to coffee. Cacao beans are loaded into a filtration system, and the base spirit is dripped instead of water. The result is a dark brown-hued spirit with a bold cocoa taste and aroma.
Contrary to its name, white crème de cacao is clear-colored. The cacao beans are distilled with water and a neutral base spirit, then macerated and infused with more cocoa. Vanilla may be added for aromatics.
While the chocolate flavor of dark brown creme de cacao is more intense, white creme de cacao's colorless nature makes it more versatile. For instance, white creme de cacao will not muddy the color of green creme de menthe in a Grasshopper cocktail.
Interestingly, crème de cacao was invented by 17th-century French monks who experimented with cocoa beans imported into Europe from the Americas. It is considered one of the first alcoholic beverages in recorded history.
What Does Crème de Cacao Taste Like?
Dark crème de cacao features a bolder and more complex chocolate flavor. White creme de cacao has a lighter, more milk chocolate-like taste that is ideal for delicate drinks.
Is Crème de Cacao Alcoholic?
Yes! This sweet chocolatey delight is made with a neutral base spirit, such as vodka, and has an ABV of about 20 percent.
How to Store Crème de Cacao
Unopened bottles are best stored in a cool, dark place away from direct heat or sunlight, like your pantry.
Opened bottles of creme de cacao are generally best refrigerated. Bottles stored at room temperature can show signs of spoilage in as little as two months, whereas creme de cacao kept in the fridge has a shelf life of up to nine months.
Does Crème de Cacao Go Bad?
Because of its lower alcohol by volume, creme de cacao does not keep for as long as base spirits like vodka, gin, and whiskey. Unopened bottles stored in a cool, dark place remain drinkable for one to two years past their best-by date, while opened bottles remain at peak quality for a few months, depending on how they are stored.
If you're curious about the quality of your possibly-overdue creme de cacao, pour some into a clear glass and note any changes in its taste, aroma, or consistency.
Where to Buy Creme de Cacao
Creme de cacao is available in most liquor stores or grocery stores that sell spirits. It comes in clear or brown-colored bottles.
How Much Is Creme de Cacao?
Creme de cacao is priced midrange, with a 750 bottle costing between $15 and $20.
Creme de Cacao Calories
This may vary by brand, but a one-ounce serving of creme de cacao has about 100 calories.
Is Creme de Cacao Gluten-Free?
Yes! Creme de cacao is safe for a gluten-free diet.
Is Creme de Cacao Vegan?
Yes! Creme de cacao is a vegan-friendly liqueur. The "creme" refers to the sugar used to sweeten the final product.
How Many Carbs Are in Creme de Cacao?
Creme de cacao contains 10 to 15 grams of carbs, depending on the brand.
Creme de Cacao Substitutes
We know that feeling all too well - you've reached into your bar cabinet and realized you have run out of creme de cacao for that next chocolate martini. These excellent creme de cacao substitutes will save the evening.
Chocolate Liqueur
Although it's the sweeter and more syrupy of the two, chocolate liqueur is the most natural alternative to creme de cacao. The many brands of chocolate liqueur are also widely available at liquor stores.
Kahlúa
Consider using Kahlúa as a replacement when you're in a pinch. The liqueur's distinct coffee-vanilla flavor adds a pleasant twist to cocktails requiring creme de cacao, and its mouthfeel is similar to creme de cacao.
Bailey's Chocolat Luxe
Bailey's Chocolat Luxe is a velvety chocolate liqueur that blends Irish whiskey, fresh cream, and Belgian chocolate.
Mozart Chocolate Cream
Mozart Distillery produces a line of chocolate liqueurs that have been touted as RumChata replacements. Like creme de cacao, the Austrian brand's flagship chocolate cream spirit pours clear and is filled with luxurious chocolate flavor.
Chocolate Syrup
While this replacement won't earn you any style points from a bartender, a healthy dollop of chocolate syrup is a cheap and easy way to add cocoa bliss to a cocktail or shooter. It is non-alcoholic, which works for those wanting to cut some alcohol content.
Creme de Cacao Drinks
Sip and smile while savoring these crème de cacao-focused cocktails. Are you ready to shake, strain and enjoy some delicious Creme de Cacao Cocktails?
Garnish with some whipped cream and grated chocolate for added sweetness. For an easy drink stir Creme de Cacao into coffee for a boozy mocha drink. The chocolatey flavor in hot coffee is amazing.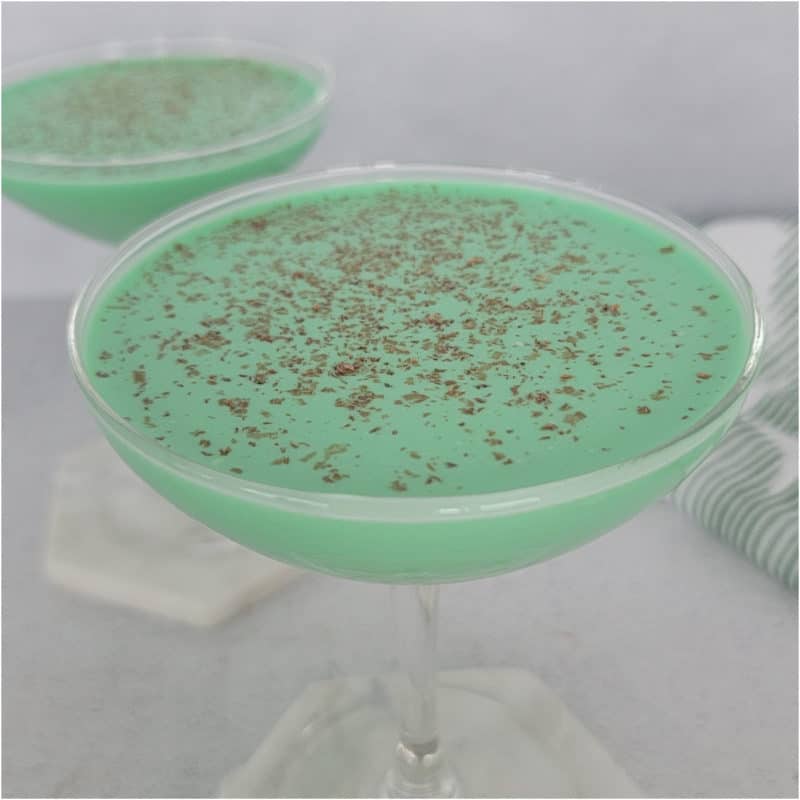 Ingredients: Creme de Menthe, Creme de Cacao Liqueur, Heavy Whipping Cream, Shaved Chocolate Garnish
A rare pre-Prohibition gem, the perfectly minty and chocolatey Grasshopper Drink gets its retro green color from creme de menthe.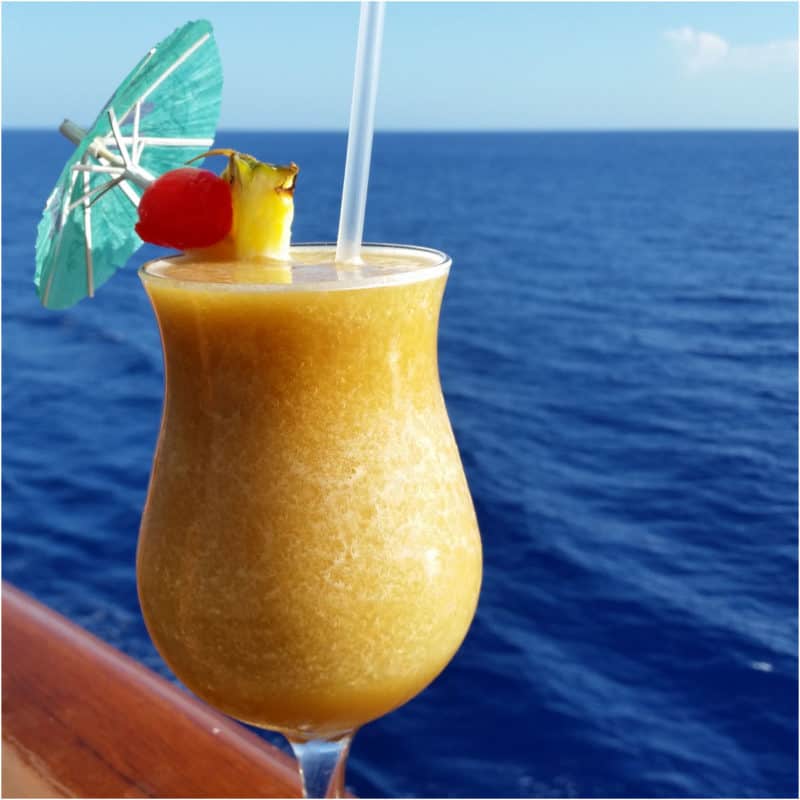 Ingredients: Crème de Banana, Crème de Cacao Liqueur, Kahlua Coffee Liqueur, Vanilla Ice Cream
It's easy to picture yourself sipping this boozy banana-chocolate milkshake while relaxing on a sandy white beach.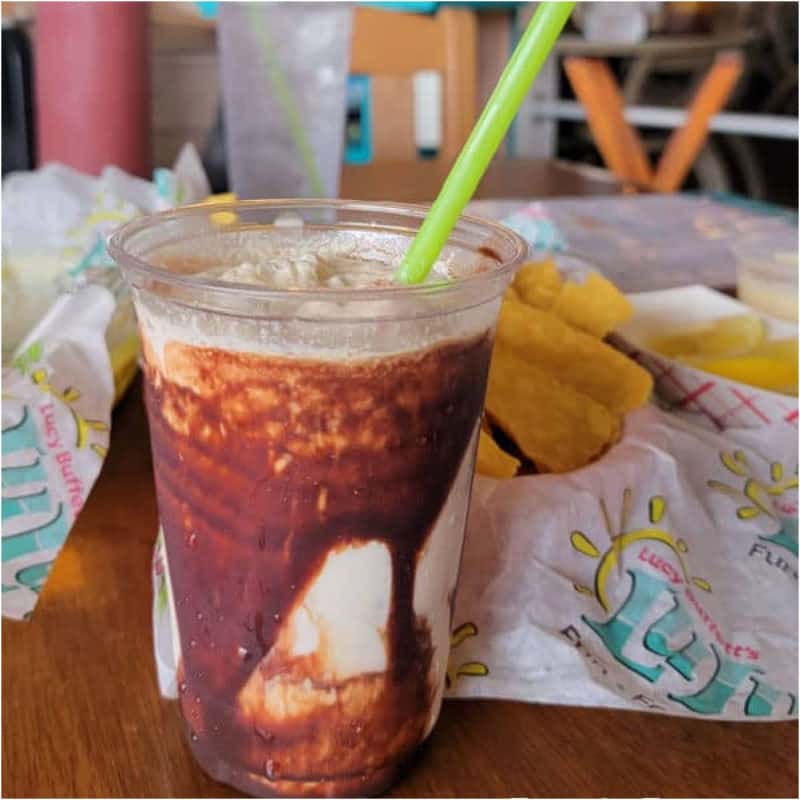 Ingredients: Kahlúa Coffee Liqueur, Malibu Coconut Rum, Creme de Cacao Liqueur, Dark Rum, Half-and-Half, Vanilla Ice Cream, Crushed Ice, Chocolate Syrup, Maraschino Cherries for Garnish
This indulgent Pensacola favorite comes to us from Lucy Buffet's LuLu's Kitchen Cookbook.
Bushwacker Drinks are the equivalent of a boozy coffee chocolate milkshake. This frozen cocktail packs a punch and many people will warn you not to get bushwacked by drinking one too fast. They are delicious and so easy to make.
Many of our favorite Gulf Shores restaurants serve Bushwhackers including LuLu's Gulf Shores which serves their Lulu's World Famous Bushwacker that has a special blend of Vanilla Ice Cream, Coffee Liqueur, and Cruzan Coconut Rum.

Ingredients: Vanilla Rum, Amaretto, Bailey's Irish Cream, Dark Creme de Cacao, Chocolate Syrup
Courtesy of the Alchemy Bar on Carnival Cruise Ships, the chocolatey Deal Closer Cocktail is what happens when you want your next cocktail to be dessert.
Upcoming cocktails include a Brandy Alexander, Chocolate Martini, White Chocolate Raspberry Martini, Espresso Martini, White Russian, and so many more.
We may even try our hand at making homemade crème de cacao with cacao nibs, vodka, sugar, and real whole vanilla beans.
Creme de Cacao Shots
While decadent in their original form, these crème de cacao shooters can easily be upsized when you need an adult-sized handheld.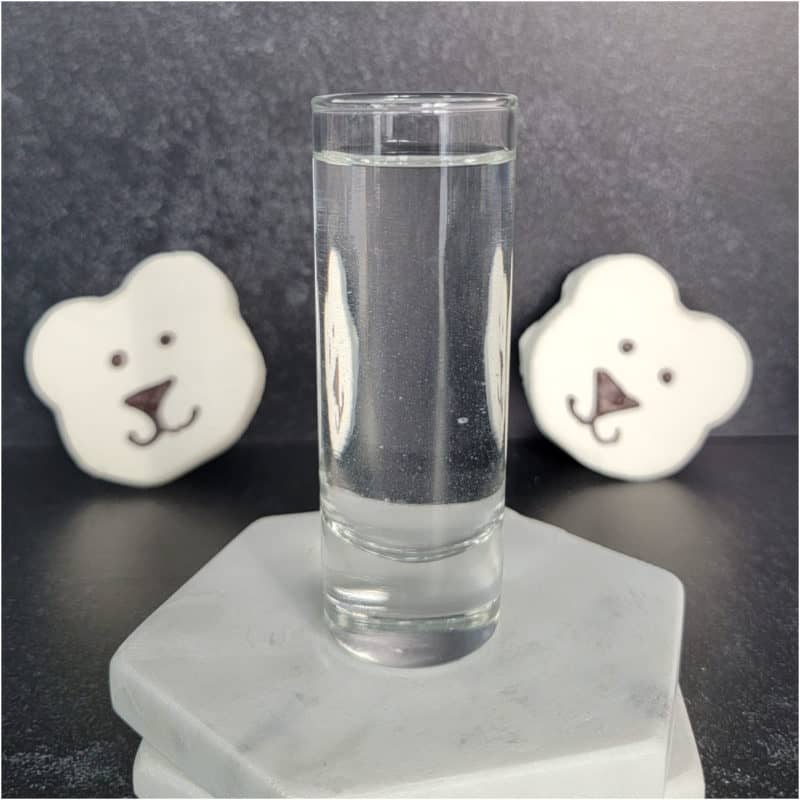 Ingredients: White Creme de Cacao, Peppermint Schnapps
Don't let the Polar Bear Shot's clear color deceive you - it packs a punch of chocolate peppermint delight that is perfect for your next winter party.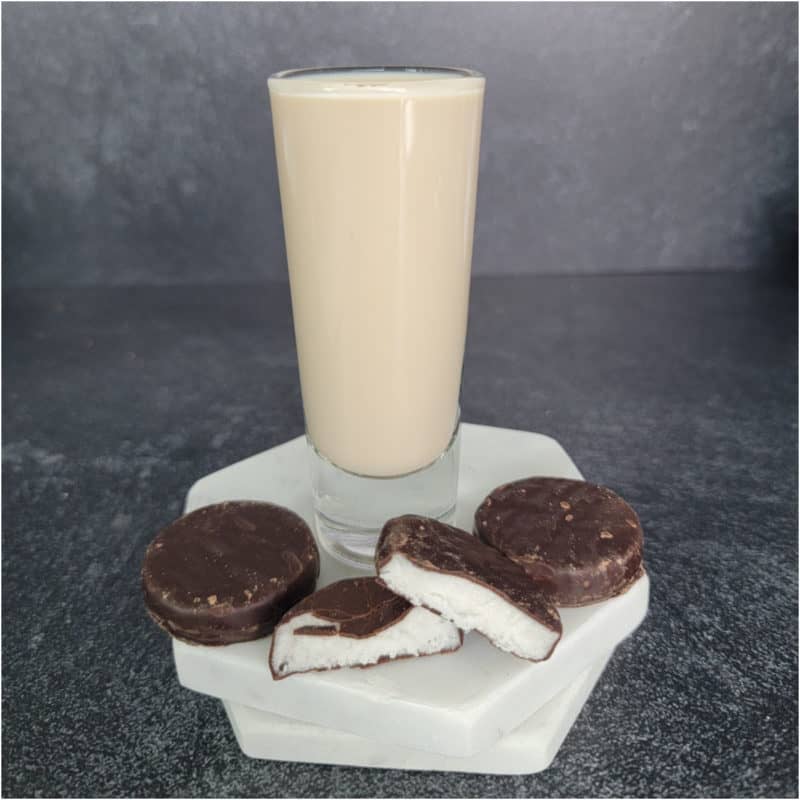 Ingredients: Crème de Cacao Liqueur, Peppermint Schnapps, Bailey's Irish Cream
This wintry three-ingredient shot tastes just like a peppermint patty candy
Recipe Tips
Printable recipe card instructions are below.
Nutrition information, including calories, protein, calcium, carbohydrates, fiber, vitamin c, potassium, cholesterol, sodium, trans fat, monounsaturated fat, polyunsaturated fat, and more, will vary depending on the products used.
Great Cocktail Tools
2 ounce shot glasses - We love these 2 oz shot glasses especially for layered shots.
Bar Spoon - Bar spoons help to create layers in the cocktail shot. They fit perfectly into the cocktail shot glass.
Cocktail Shaker – This cocktail shaker comes with a fantastic set of tools
Stemless Martini Glasses - These stemless martini cocktail glass are fantastic.
Martini Glass - We like the look of the classic martini glass
Jell-O Shot Cups - We suggest using two-ounce Jell-O shot cups.
OXO angled jiggers - these are our go-to measuring tools for cocktails. They work perfectly for pouring in layers for cocktails.
Margarita Glasses - We like the look of classic margarita glasses but you can use any glass for this great cocktail.
Copper Mule Mugs  - Copper Mule Mugs are the classic way to serve Moscow Mules. The copper mugs keep them nice and cold and look amazing. Check out all of our Mule Cocktails.
Great Cocktail Recipe Collections
Frangelico Cocktails - Epic Guide to Frangelico Drinks! Everything you need to know to mix amazing Frangelico Cocktails that taste amazing!
RumChata Cocktails - We are excited to share our epic guide and the best RumChata Drinks you have to try!
Midori Cocktails - Epic Guide to Midori Cocktails and Liqueur including great drinks to make, how to store Midori, and more.
Red Colored Cocktails - Epic Guide to Red Cocktails You Can Make at Home!
Fireball Cocktails - Epic Guide to Fireball Cinnamon Whisky! This cinnamon-flavored whiskey has become one of the most popular mixers to use.
Ginger Beer Cocktails - Here are the answers to all your questions about this popular drink mixer.
Vodka Drinks - Check out all of our favorite vodka cocktails.