I am hooked on making amazing crock pot dump cake recipes!  Today we are sharing our newest version….Crock Pot Apple Spice Dump Cake Recipe!
Seriously these recipes are so easy to make, taste amazing and the crock pot does all the work for you!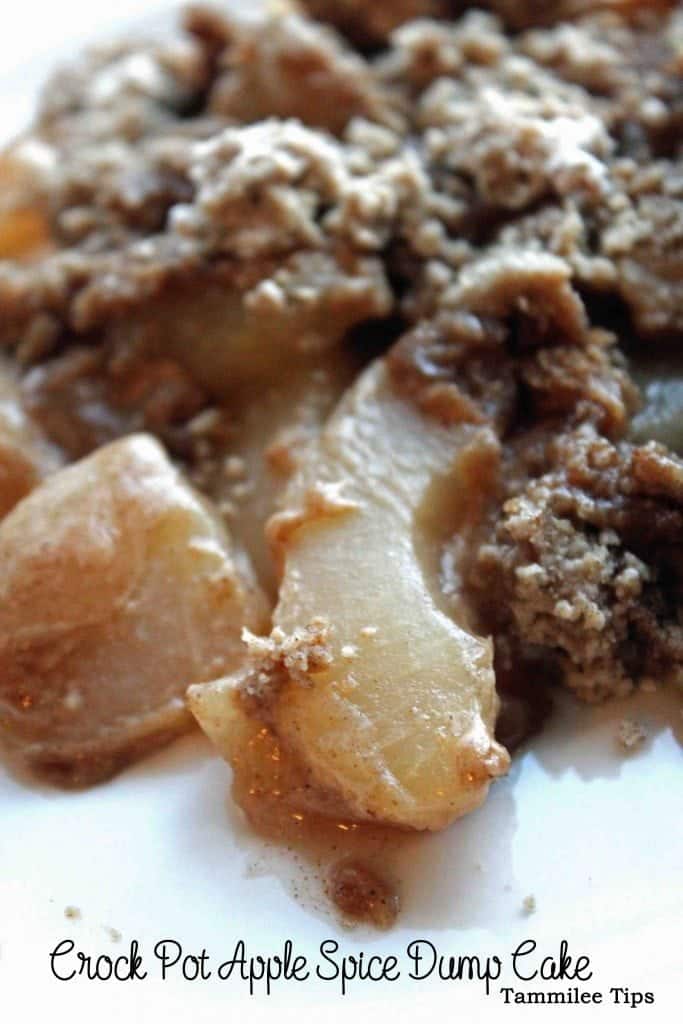 We also love making Chocolate Cherry Dump Cake and Cherry Dump Cake in the crock pot.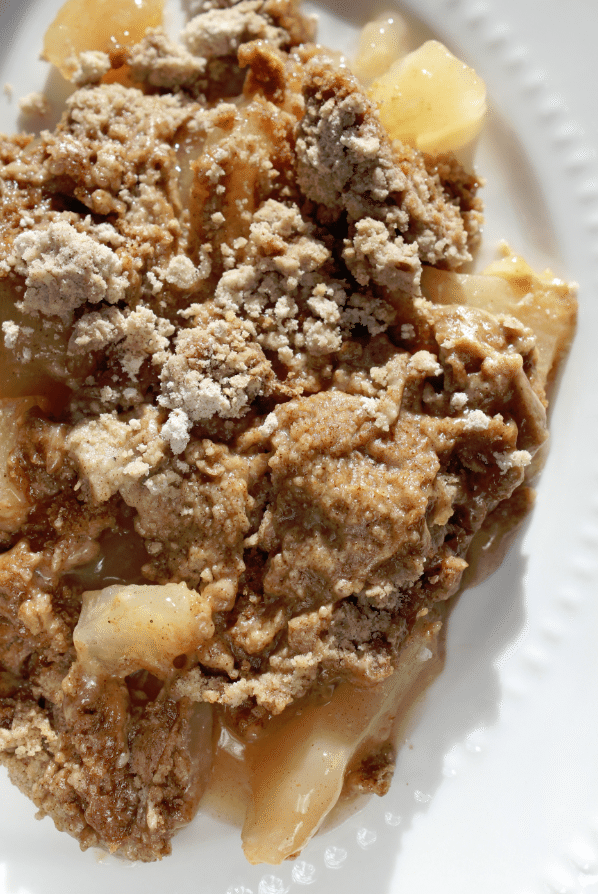 This recipe is so dang easy!
I love that you can pop it in the crock pot last minute if you find out people are coming over to visit. Your house smells delicious and you have an amazing dessert to serve that was crazy easy to make.
I mean really the hardest part of this recipe is finding the dang can opener to open the cans of pie filling.
Our can opener always seems to hide when I need it….or I have to many kitchen tools….I am going to stick with the hiding can opener otherwise I might have to part with a kitchen tool.
Crock Pot Apple Spice Dump Cake Recipe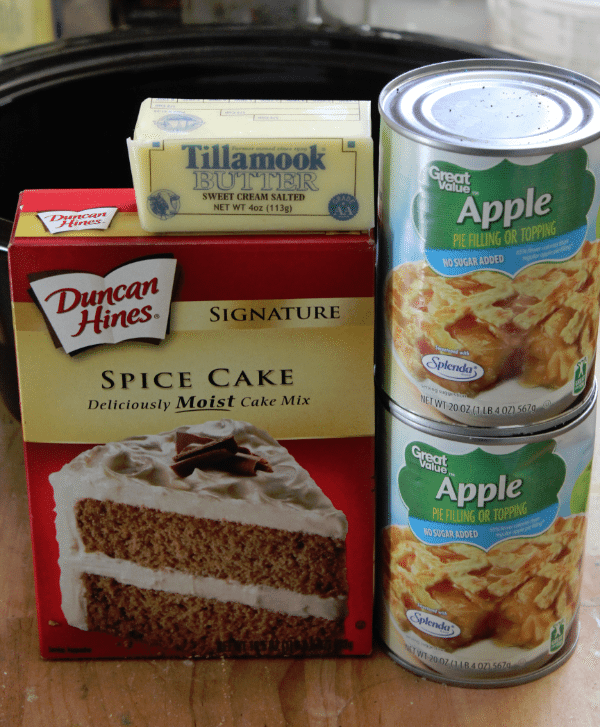 Ingredients
2 21 oz can Apple Pie Filling
1 spice cake mix
1/2 cup butter, melted
Directions
1. Pour both cans of Apple Pie filling into greased crock pot
2. Combine dry cake mix and butter until crumbly, sprinkle over apple pie filling
3. Cook on low for 4 hours or high for 2 hours
Do you love recipes? Check out our copy cat recipes, dessert recipes, and our Crock Pot Recipes.

Check out our Top 10 Crock Pot Recipes
2. Crock Pot Tater Tot Casserole
5. Crock Pot Spicy Buffalo Ranch Chicken
6. Crock Pot Corned Beef and Cabbage
7. Crock Pot Spicy Barbecue Kielbasa
8. Crock Pot Bourbon Glazed Kielbasa
10. Crock Pot Cajun Boiled Peanuts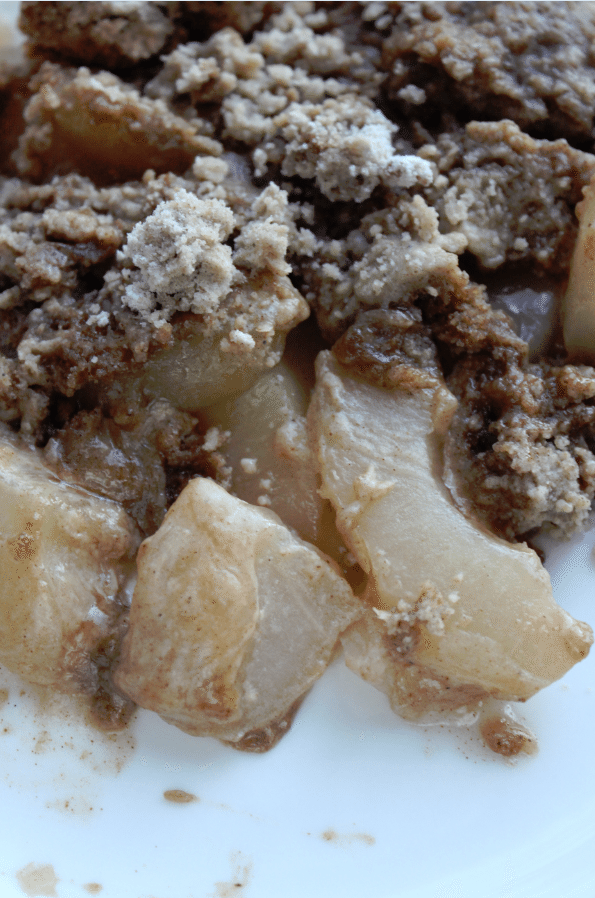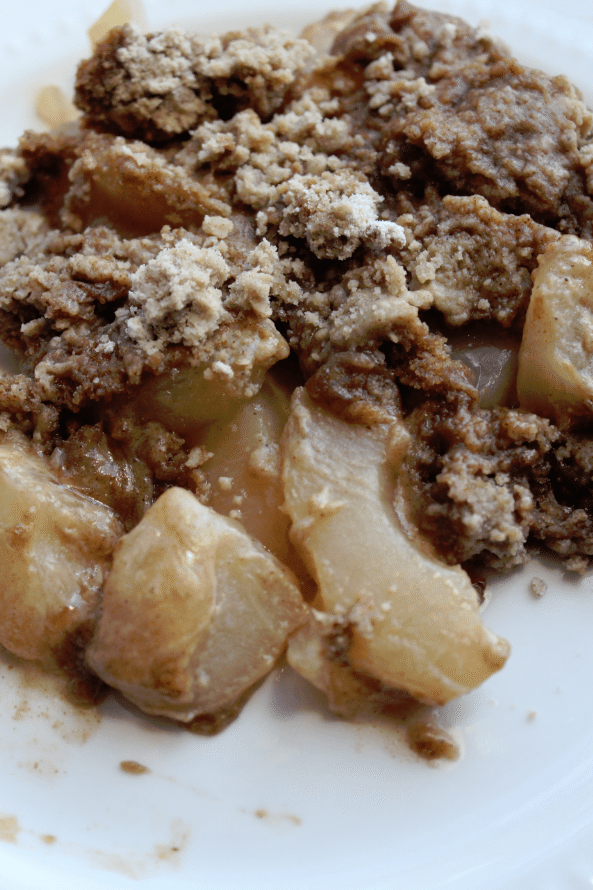 Super easy Crock Pot Apple Spice Dump Cake Recipe
Ingredients
2 21 oz can Apple Pie Filling
1 spice cake cake mix
½ cup butter, melted
Instructions
Pour both cans of Apple Pie filling into greased crock pot
Combine dry cake mix and butter until crumbly, sprinkle over apple pie filling
Cook on low for 4 hours or high for 2 hours