Easy Ground Beef Crockpot Recipes perfect for every occasion! From family dinners to potlucks these ground beef recipes are perfect!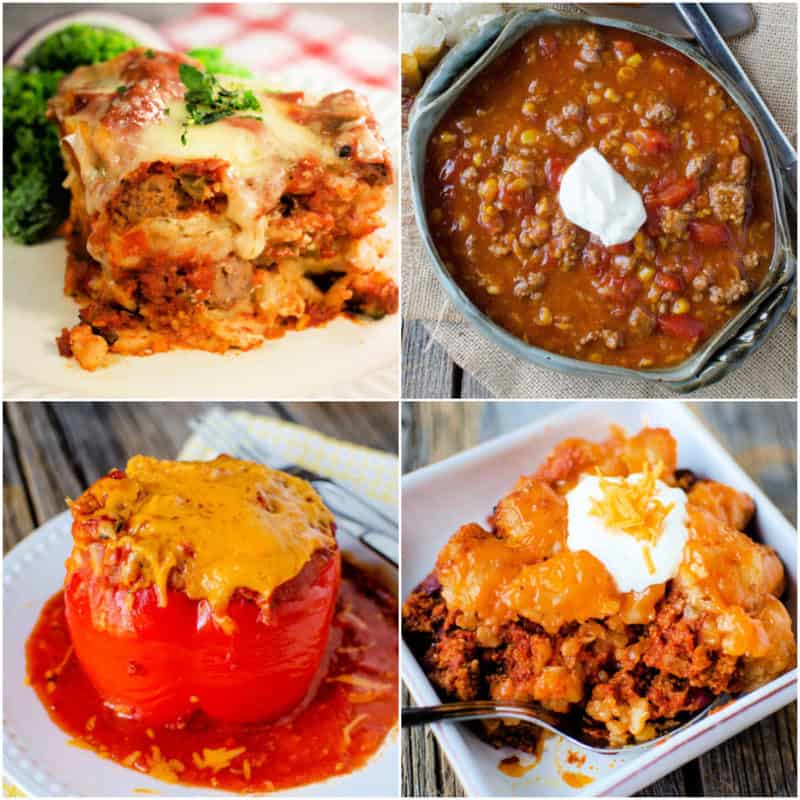 Ground Beef Crockpot Recipes
Do you ever find yourself stocking up on one too many on-sale items while at the grocery store? Ground beef is one of those basics that finds its way into our fridge in unknown quantities.
Did you know your Crock Pot is a ground beef cooking superhero that is especially good at preparing large batches? Over the years, our kitchen has played test kitchen to many Crockpot recipes that we've developed to incorporate the hamburger staple into mealtime.
There are many reasons why ground beef is a great staple to work with. For one, it is economical and versatile enough to be mixed in anywhere meat is used, regardless of cuisine or dish format. Lean varieties add healthy protein to make a meal heartier and more nutrient-dense.
With that said, from breakfast to dinner and in between, here are our best Crockpot meals with ground beef that we've had the privilege of sharing with you. We trust that you'll find something yummy here to help you finally use that pound of ground beef hidden in the back of your freezer.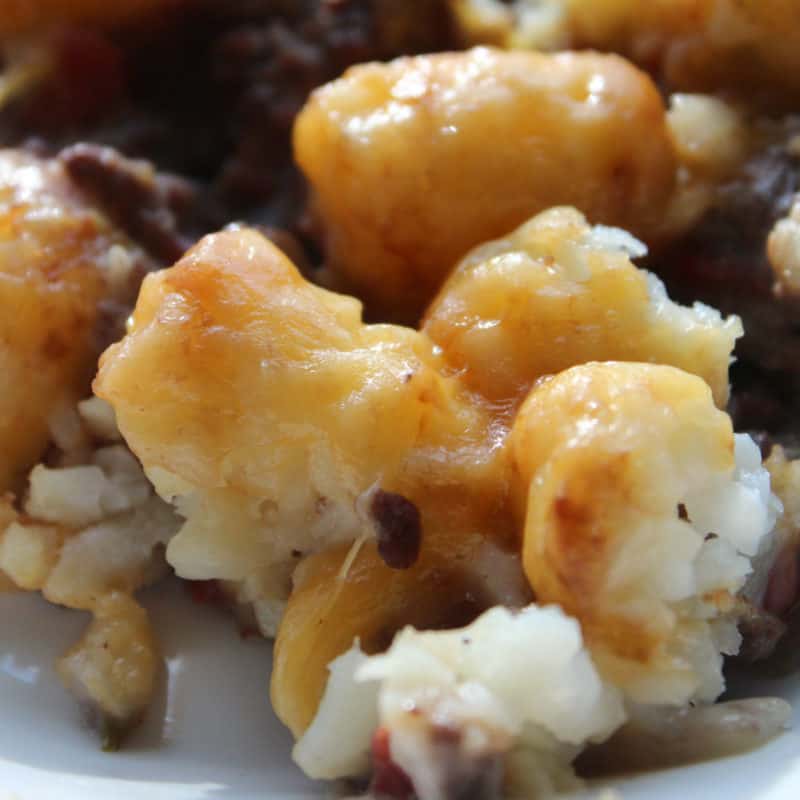 Ground beef, Rotel, cheddar cheese, and a can of cream of chicken soup turn the breakfast potato favorite of tater tots into a hearty meal that can be enjoyed anytime. We use frozen tater tots to save prep time and effort. Rotel Diced Tomatoes and Green Chilies come in different heat levels, giving you control over the heat level of this dish.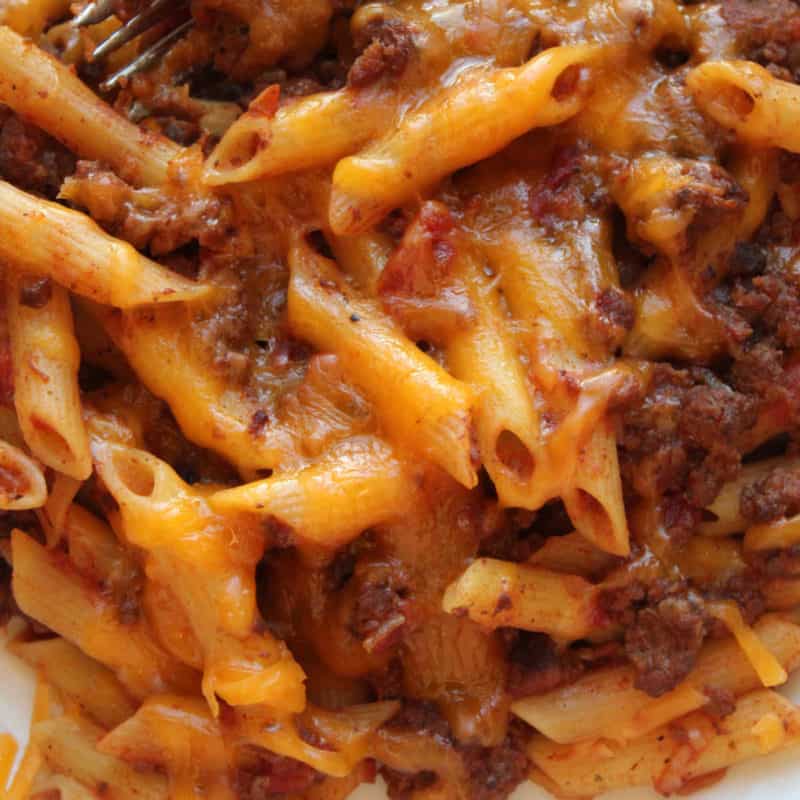 This filling, family-friendly slow cooker pasta is also one of our most favorited and shared since we launched this food and travel blog. We use a variety of diced tomatoes with Italian seasoning included. Still, you can use a can of the unflavored kind as long as you add some Italian seasoning to fill the flavor gap. In true leftover fashion, this pasta casserole gets even tastier the next day.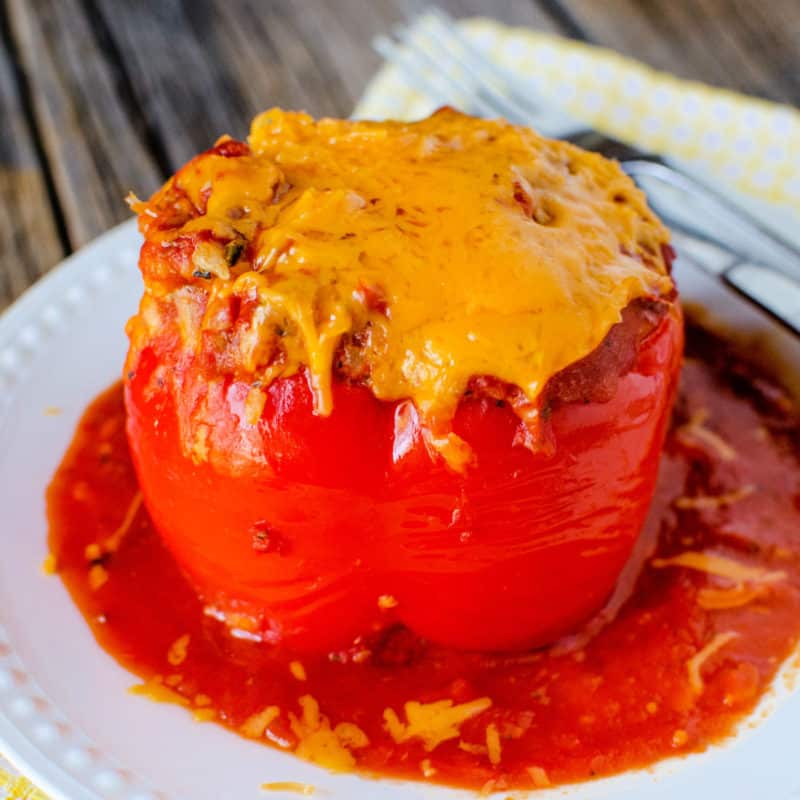 These slow cooker stuffed peppers with ground beef are healthy, easy, and versatile enough to customize with anything in your pantry, such as black beans, diced tomatoes, rice, and corn. We recommend storing leftovers in square containers to keep them upright in the fridge.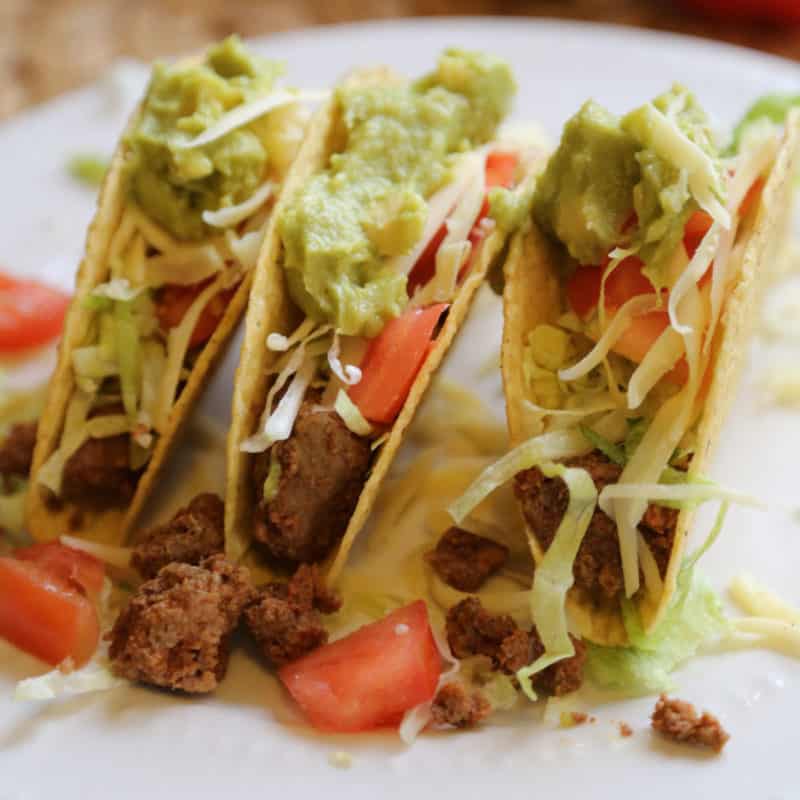 Taco filling is a versatile staple that is always useful to have on hand. There are many creative ways to add Mexican flair to savory dishes beyond Taco Tuesday, from salads to soups and grain-based standbys like rice and pasta.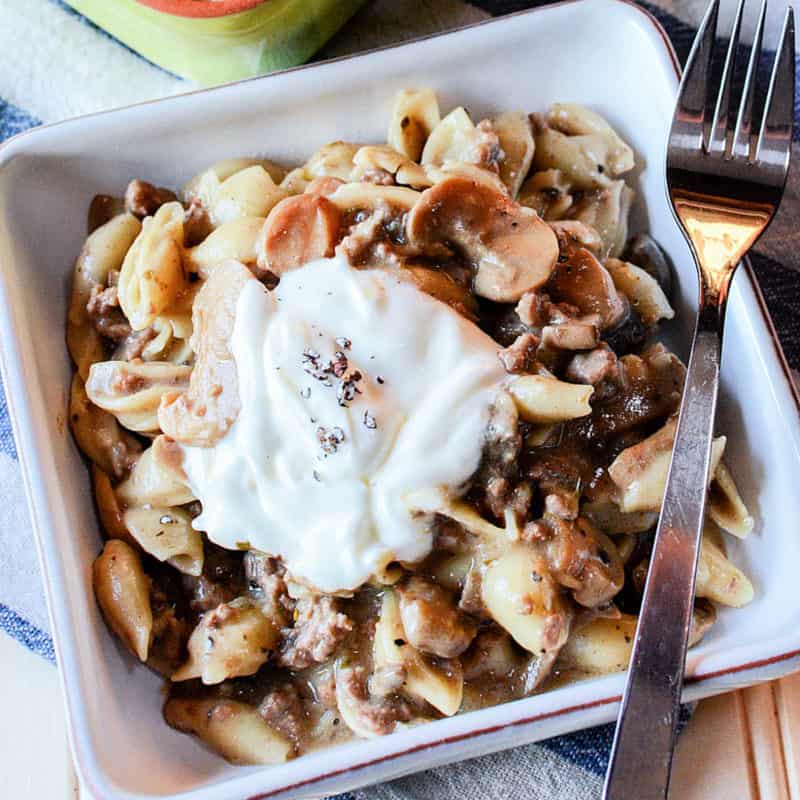 We love ground beef slow cooker recipes like this mushroom-filled pasta casserole that feel cozy after a long day. The pasta gets creaminess and tang from a dollop of sour cream applied for garnish.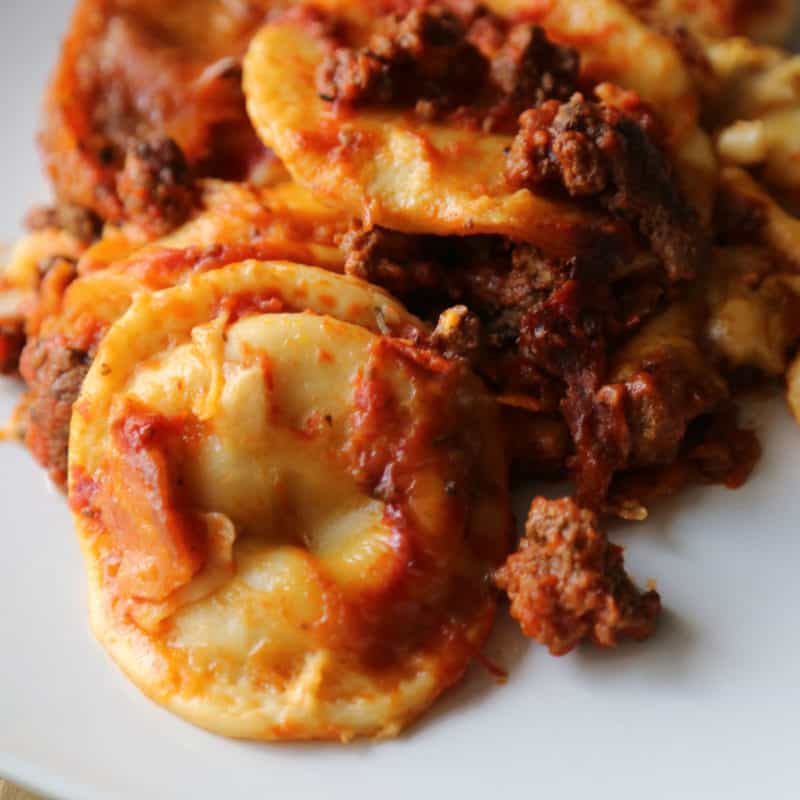 This reconstructed lasagna features layers of frozen ravioli for a creative and filling take on an Italian classic. While this recipe can be made meat-free, the juicy ground beef adds extra layers of flavor and texture.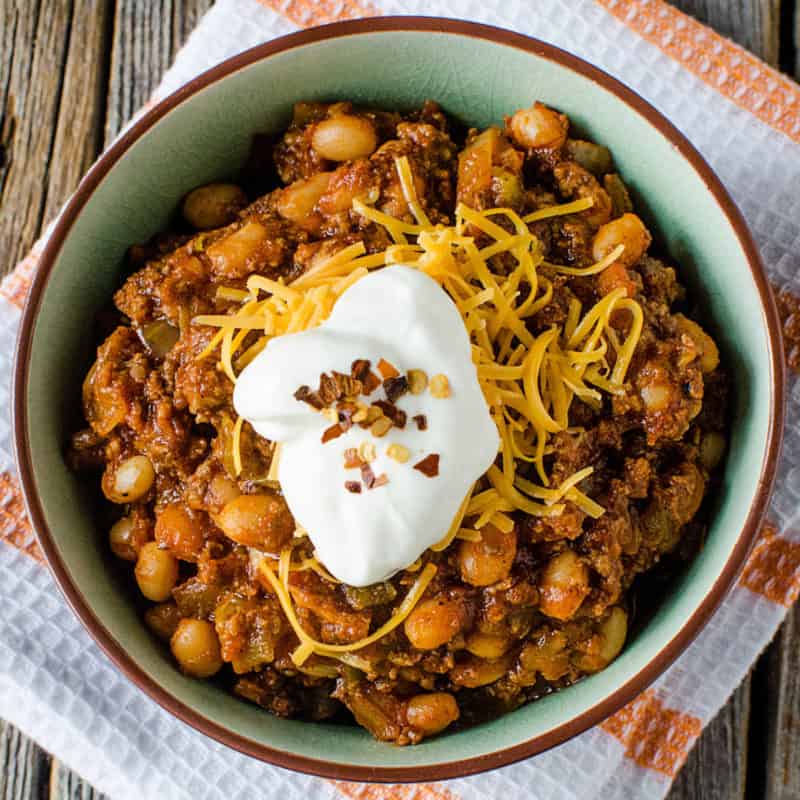 Bacon, cumin, chili powder, and medium-heat chili beans make this simple slow cooker chili fragrant and complex. Spice it up with extra pickled jalapeño peppers and chili powder, then add onion rings and your favorite shredded cheese for garnish.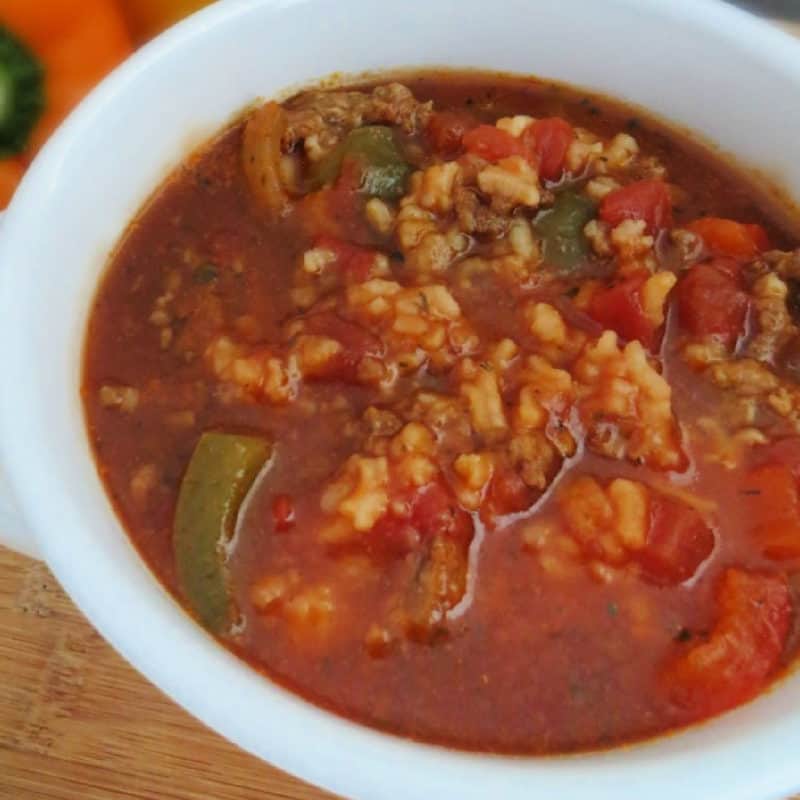 Warming soups such as this reconstructed stuffed pepper soup are always helpful to keep on deck during the crisp fall and winter months. This slow cooker soup has all the flavors of stuffed peppers without any of the labor.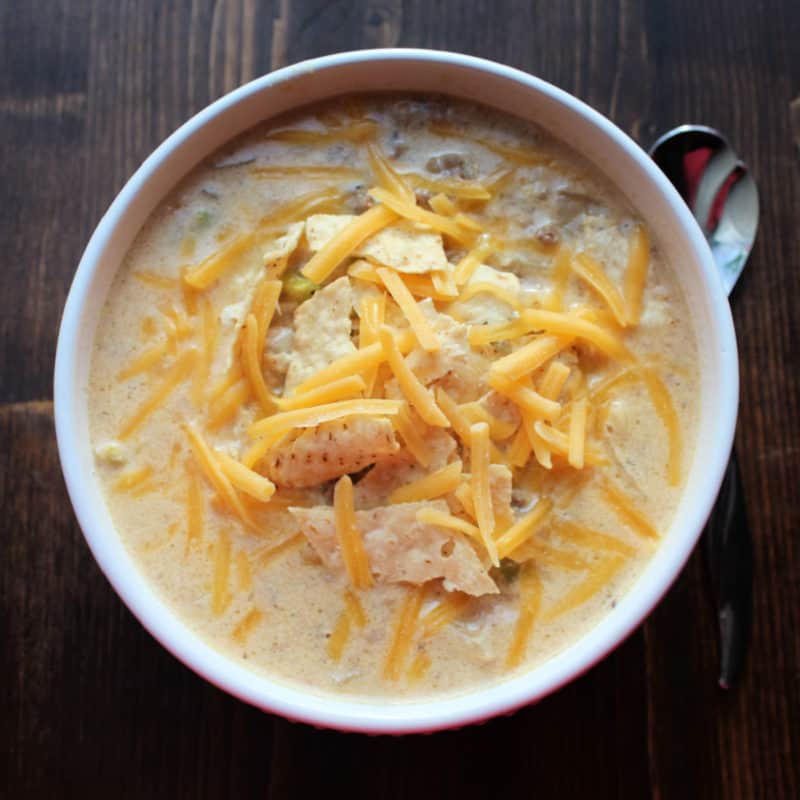 Ground beef, Velveeta cheese, bacon, and diced tomatoes combine for a Crock Pot soup that tastes like your favorite cheeseburger and is a soon-to-be hit at the family dinner table. We used a hamburger chopper to make the ground beef easier to separate.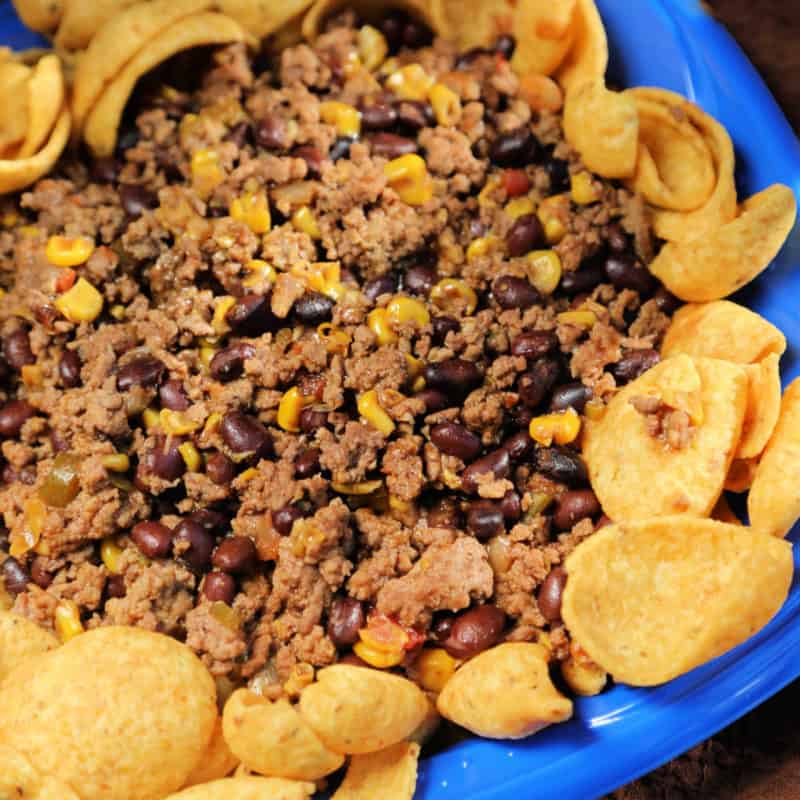 Have you ever wondered whether there's a hearty dip that works with this curved corn chip? Answer - taco-seasoned ground beef, Pace Picante sauce, corn, and beans slow-cooked to perfection. Garnish this textured dip with cheese, olives, salsa, and sour cream.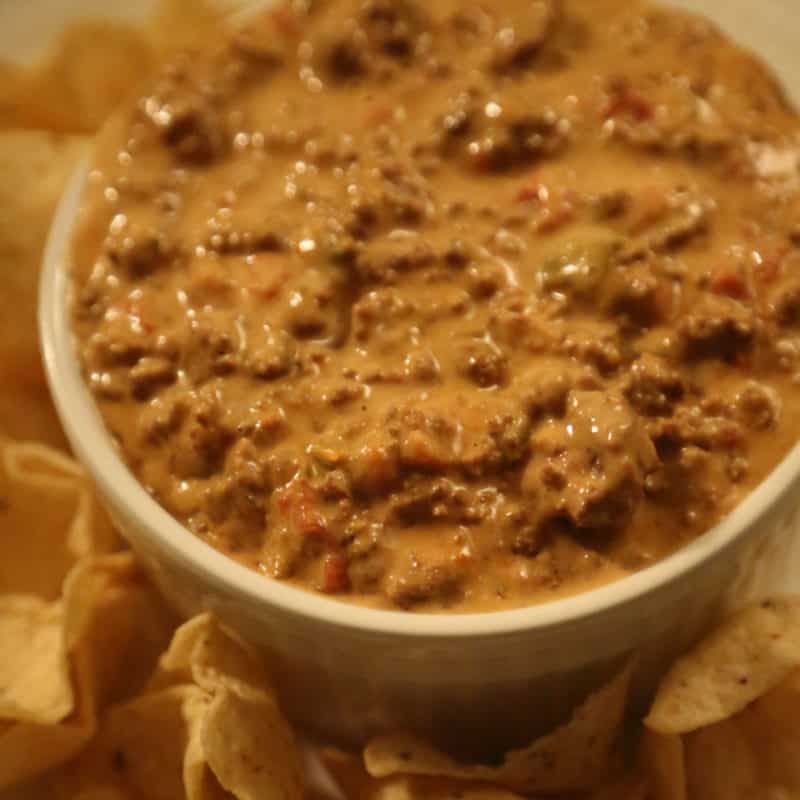 This six-ingredient dip is a touchdown of flavor perfect for tailgating and beyond. The Velveeta cheese is fantastic at capturing what makes chili cheese so melty and satisfying, and the Worcestershire sauce is terrific at enhancing the overall flavor of the dip.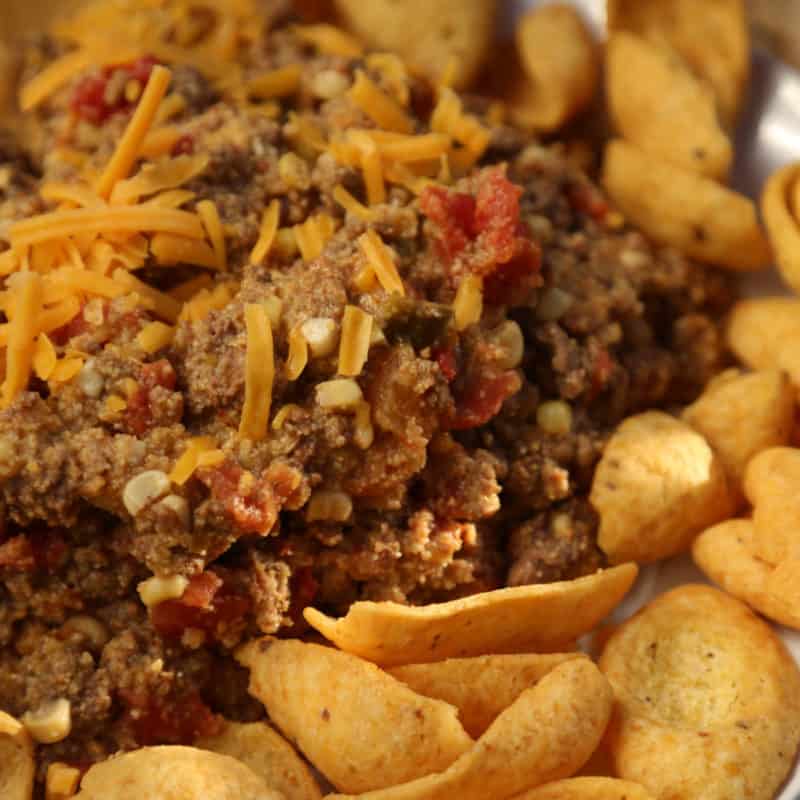 This spicy taco beef filling textured with cornmeal is a favorite of my husband, my favorite spice lover. The recipe is even more customizable with the different heat levels of Rotel diced tomatoes. It's a meal prep hero for how well it freezes and lends to salads, pasta, tacos, and more. Use it in chili for instant Tex-Mex flair.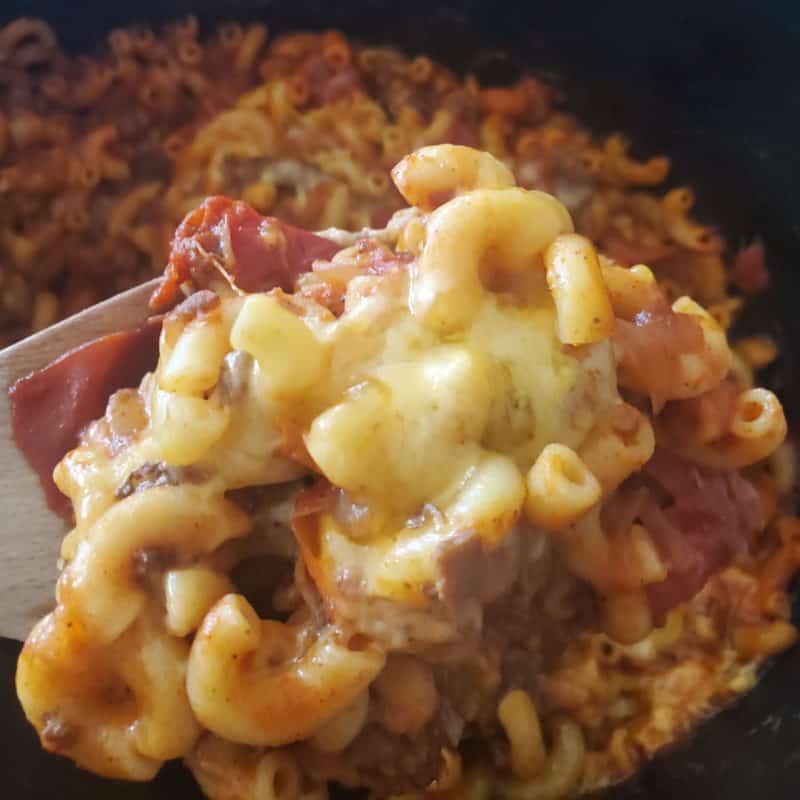 What dinnertime favorite stars elbow macaroni and ground beef simmered in a fragrant tomato broth and covered with layers of melty shredded cheddar cheese? Our Crock Pot Chili Mac & Cheese, of course!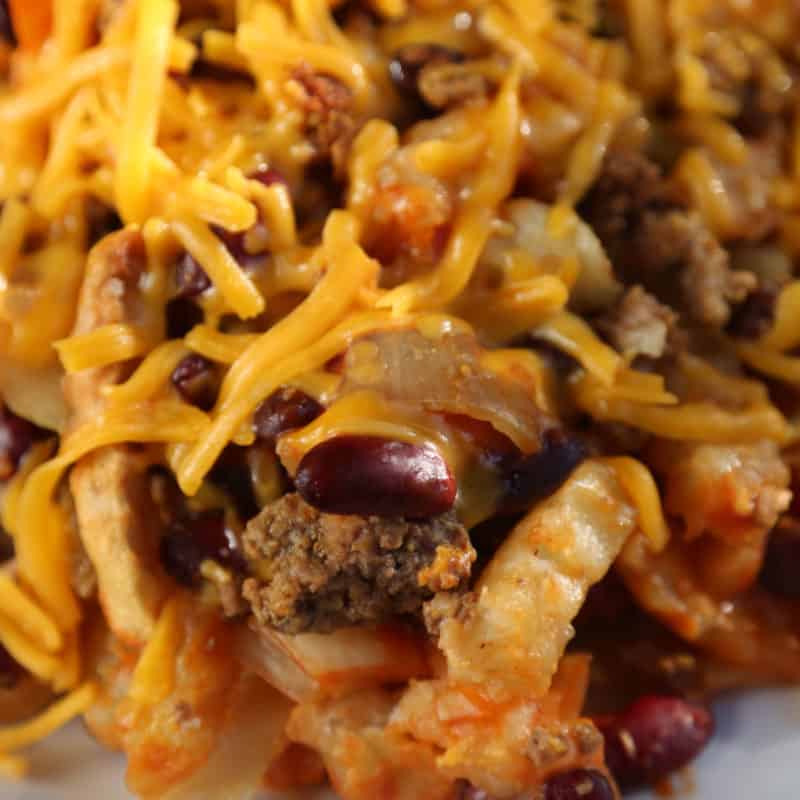 These loaded fries build upon the success of our Crock Pot Tater Tot Casserole and feature ground beef, melty Velveeta cheese, and red kidney beans atop a bed of crisp French fries. Adding a can of tomato soup does wonders for the moisture and flavor of the casserole.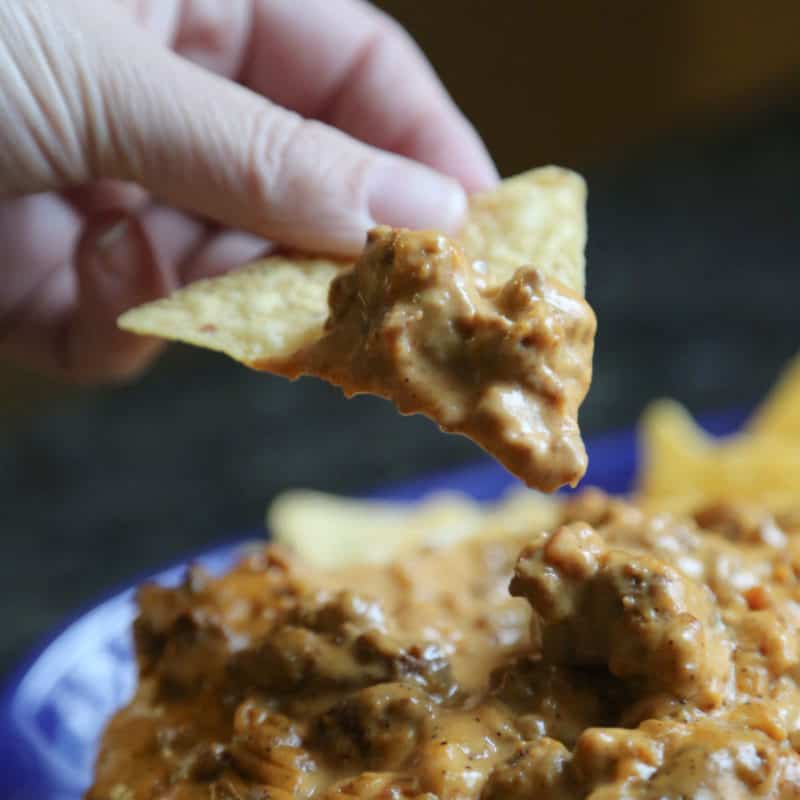 This meatatarian-approved dip features ground beef, bacon, and chili simmered perfectly in a pool of spiced-up Velveeta cheese. We used Hormel Chili, but you can use any brand you prefer. Serve this party-ready crowd-pleaser with sturdy tortilla chips that can hold a dollop of the queso without folding.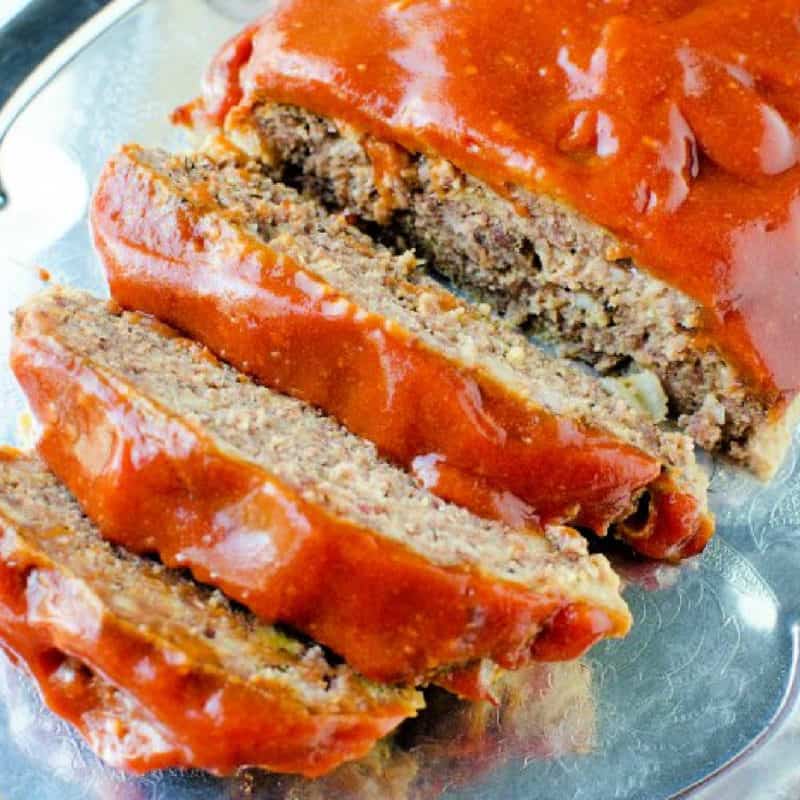 We're Crock Pot aficionados who genuinely believe there's little this countertop wonder can't do in the kitchen. In this recipe, your slow cooker prepares a comforting classic that will soon become part of your family's dinner rotation. Bonus - the slow cooker meatloaf leftovers make for tasty meatloaf sandwiches.
Serve this with Southern Style Green Beans and Cracker Barrel Carrots for a delicious dinner.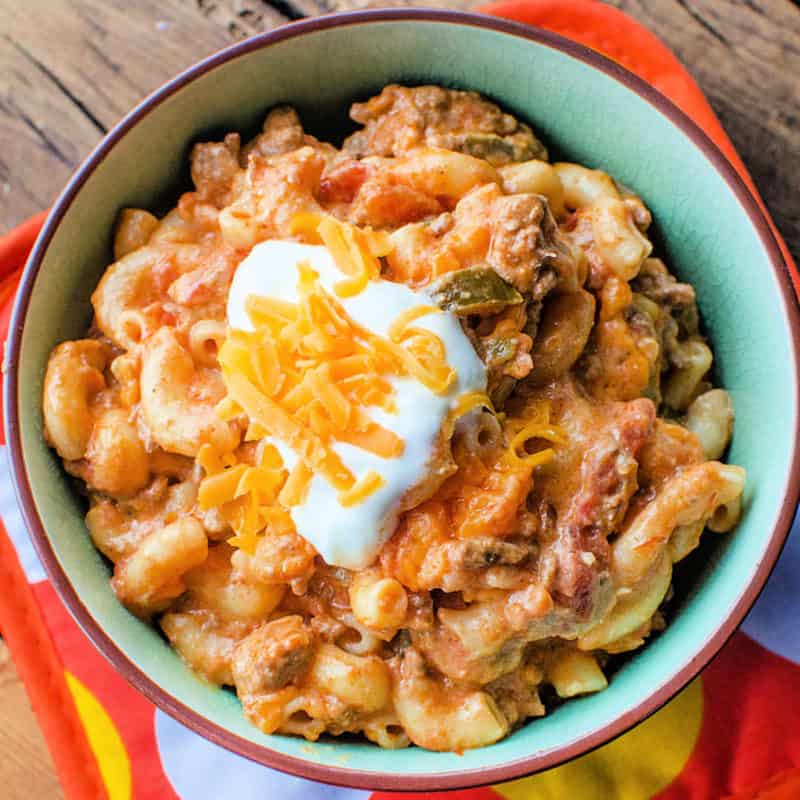 Taco Tuesday meets pasta night in this scratch-made, south-of-the-border take on Hamburger Helper. The jalapeños are optional but shouldn't be missed if you enjoy some heat. We used macaroni in ours, but any shell pasta works.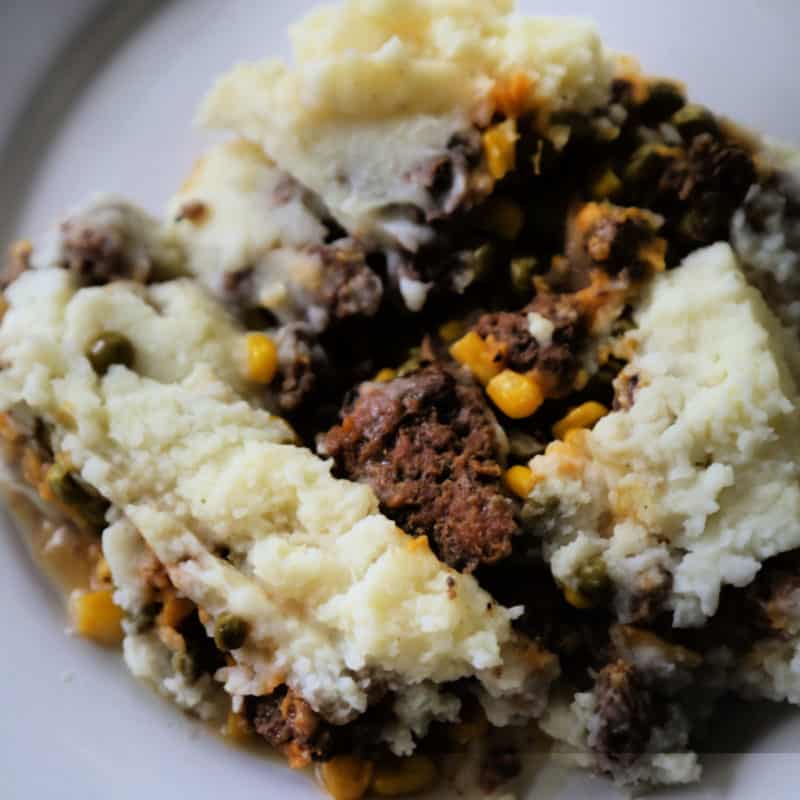 The first batch of this Crock Pot-style shepherd's pie was yummy and satisfying, even though we shared it in the heat of the summer instead of around St. Patrick's Day. I love bringing this recipe out now and then to remind myself how much I adored my visit to Ireland a few years back.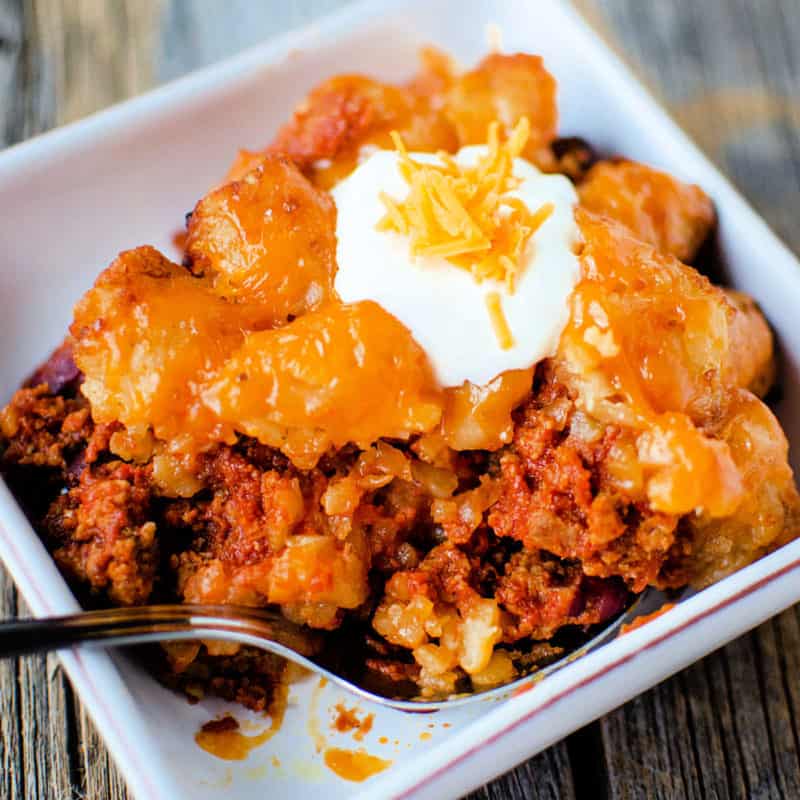 Something magical about tater tots brings out the kid in everyone, including my dear husband, John. This loaded tater-tot casserole is a wallet saver that turns ground beef, frozen tater tots, and pantry staples into a quick and filling family meal. As with many of our other Crockpot hamburger meals, we use a hamburger chopper to make the meat easier to break apart.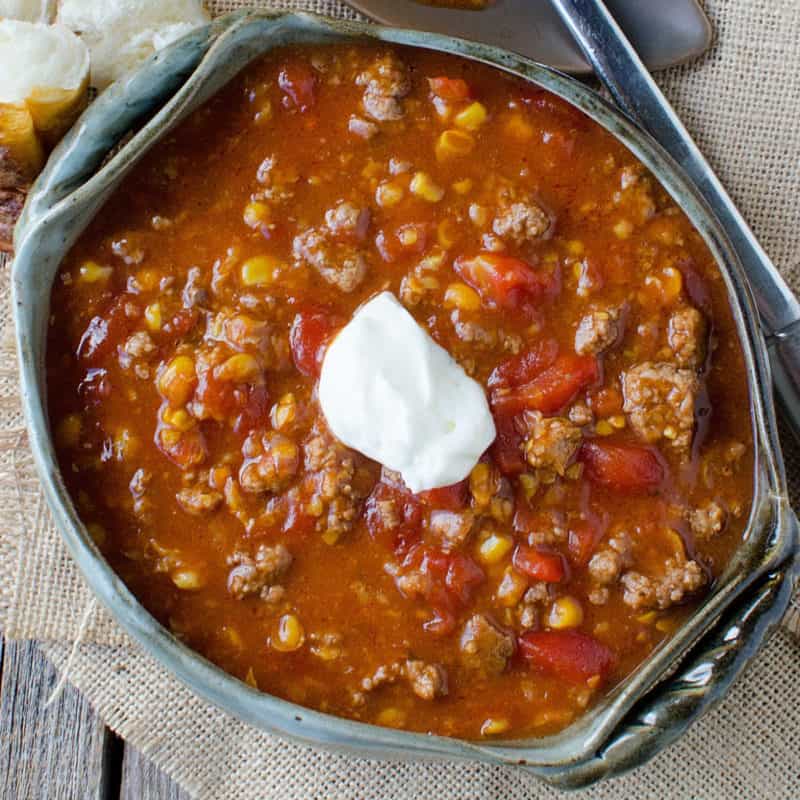 This hearty slow-cooker soup includes shredded chicken and hamburger meat in a cozy broth of creamed corn and tomatoes. It gets a kick from the winning combination of ketchup, Worcestershire sauce, Tabasco, and lemon juice.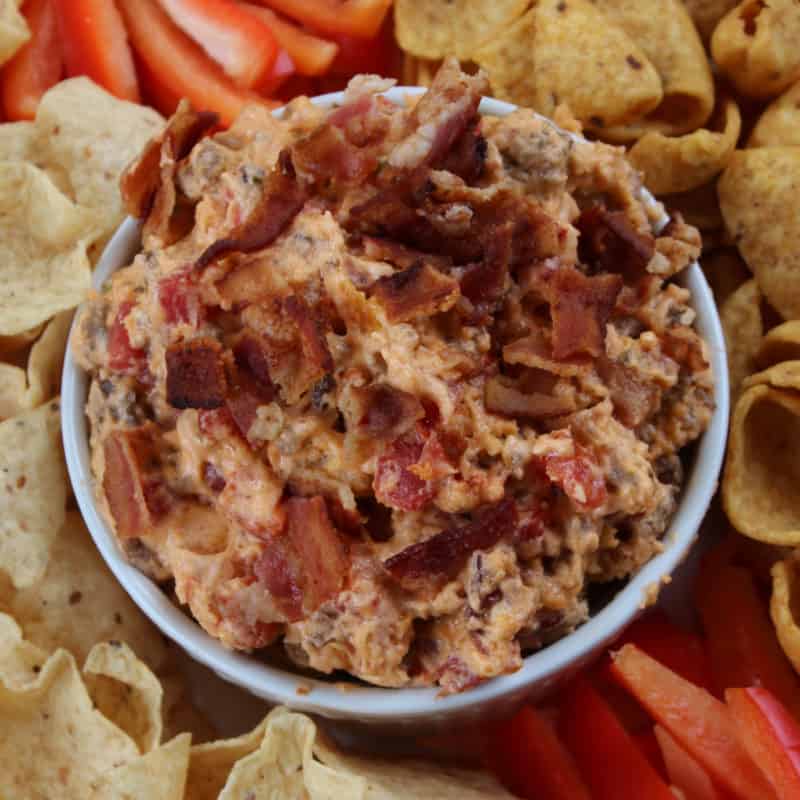 This tasty five-ingredient bacon cheeseburger dip is one of my husband's favorites to enjoy with a Seahawks game. Feel free to use time-saving bacon bits instead of cooking fresh bacon. We love serving it with red bell peppers, Fritos chips, tortilla chips, and toasted baguette slices.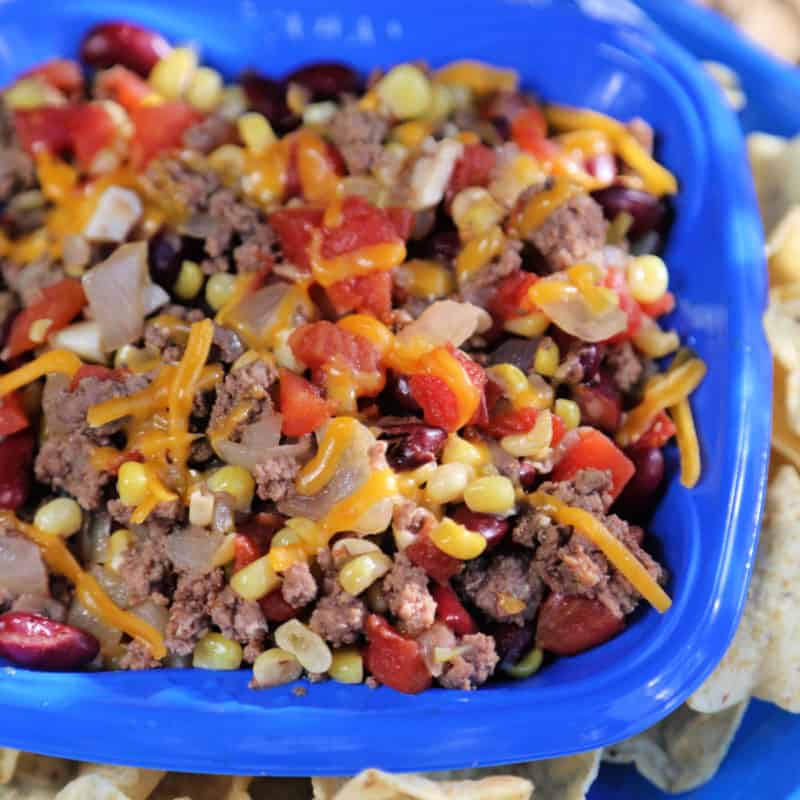 Chili is one of those versatile staples that can feed a large crowd and lend well to substitutions based on what you have or don't have in the kitchen. We use two filled-to-the-brim 20-ounce cans of Rotel diced tomatoes, green chilis, and a beer bottle to give it a hearty texture and flavor.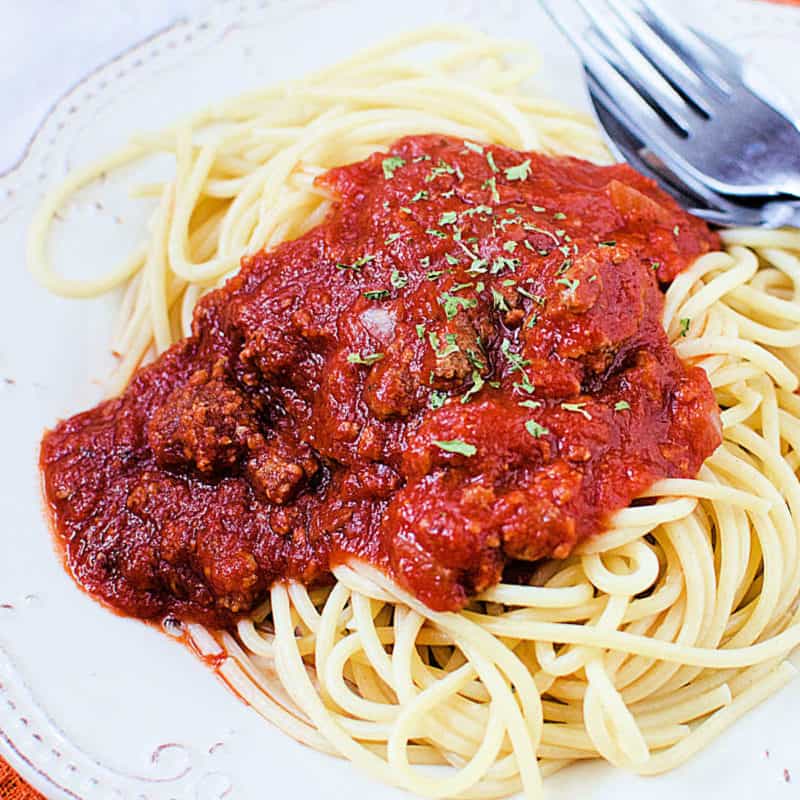 Bolognese is a meaty and tomato-filled Italian sauce known for its classic pairing with spaghetti. The dry red wine in our Crock Pot version makes the sauce intense and robust. Leftovers are safe to freeze for up to six months, meaning you're never too far from round two of pasta night.
This will be your new favorite spaghetti sauce! Pair it with cheesy garlic bread for an epic meal.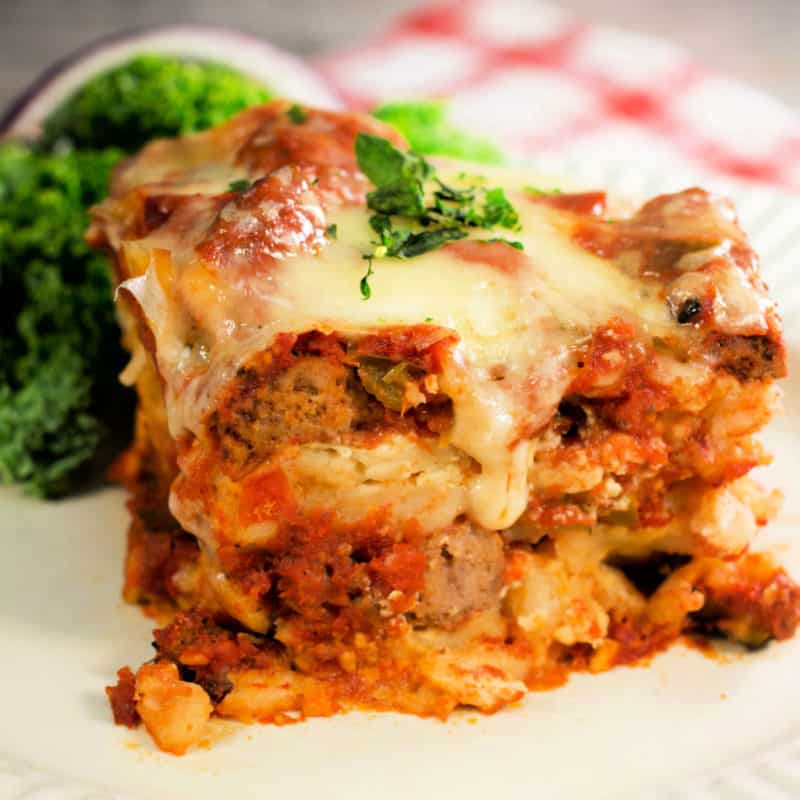 Lasagna is my favorite Italian comfort food, so it was only a matter of time before I whipped up a Crock Pot version. This recipe is quick, family-friendly, and inexpensive to prepare. The freezer-friendliness of lasagna also makes it a wonderful batch prep dish.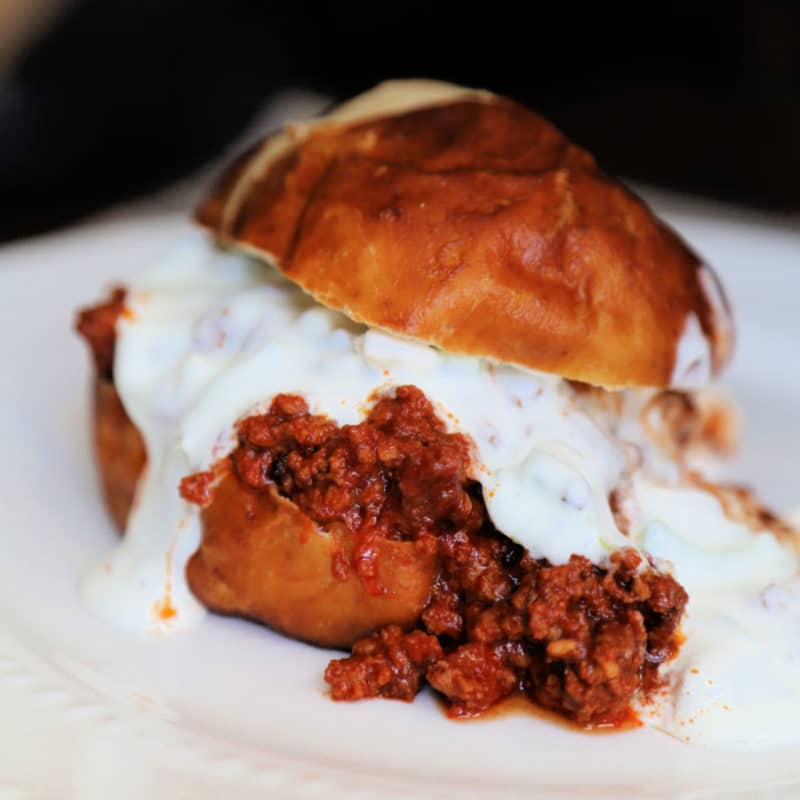 Scoop these buffalo sauce sloppy joes onto the bottom of toasted buns for restaurant-quality sliders that will leave guests wondering whether you catered. The creamy sauce is a delightful surprise highlighting everything we love about enjoying buffalo wings and dip. In addition to the hamburger chopper we use routinely when preparing ground meat, we recommend a spider strainer for draining the grease from the ground beef before slow cooking it.
What are your favorite ground beef crock pot recipes?
Recipe Tips
Printable recipe card instructions are available in each individual post.
Nutrition information, including calories, protein, calcium, carbohydrates, fiber, vitamin c, potassium, cholesterol, sodium, trans fat, monounsaturated fat, polyunsaturated fat, and more, will vary depending on the product ingredients used.
Store leftovers in an airtight container in the refrigerator.
Cooking time can vary depending the slow cooker used.
Favorite Kitchen Tools
Crockpot - We suggest using a crockpot that has a digital timer that automatically switches the slow cooker to warm after a set amount of time. This helps make sure your dinner cooks perfectly, and you don't have to stress about what time it is going to be done. We use one with a lid to keep the moisture and heat inside.
Mix n Chop - We use the mix n chop to break up the sausage or ground beef and love it. It also works great to stir your favorite crockpot soup recipe!
Vegetable chopper - This is a huge time saver for chopping veggies.
Microwave Silicone cover - I swear by these lid covers to help prevent butter splatters when melting butter in the microwave. I have had way too many butter explosions while baking. These lid covers help keep the butter in the bowl and not on the roof of your microwave.
Heat resistant potholders - A couple of years ago we had a fire scare when we didn't realize we had turned a burner on and a cloth potholder caught fire. Thankfully we walked by the kitchen and saw the smoke and were able to get it out ourselves. Since then we have only used these heat-resistant potholders.
Immersion blender - This will help get the soup super creamy.
Great Recipe Collections
Easy Potluck Recipes - The best easy recipes for potlucks including work, church, and holiday parties.
Slow Cooker Soups - These Crock Pot Soup Recipes are filling, oh so delicious and best of all, super easy to make!
Olive Garden Recipes - Including soups made in the slow cooker and all of your restaurant favorites.
Leftover Ham Recipes - Are you wondering what to do with Leftover Ham? Don't worry; these leftover ham recipes are perfect for making the most of your holiday ham!
Bisquick Recipes - Everything from breakfast to snacks, to comfort food, and more! All of these recipes with Bisquick are made with simple ingredients and are quick and easy recipes!
Cherry Pie Filling Recipes - These cherry pie filling recipes, which range from Crock Pot favorites to boxed cake mix treats, are made instantly with ruby red cherry pie filling in a can, but they can also be made with any quality pie filling you have.
Do you love recipes? Check out our copycat recipes, dessert recipes, and our CrockPot Recipes.
Follow Tammilee Tips on MSN, Facebook, Instagram, and Pinterest, for all of our recipe posts.