Get the Party Started With These St. Patrick's Day Drinks! From bright green cocktails to leprechaun beer, there is a drink here that is perfect for any St. Patrick's Day party!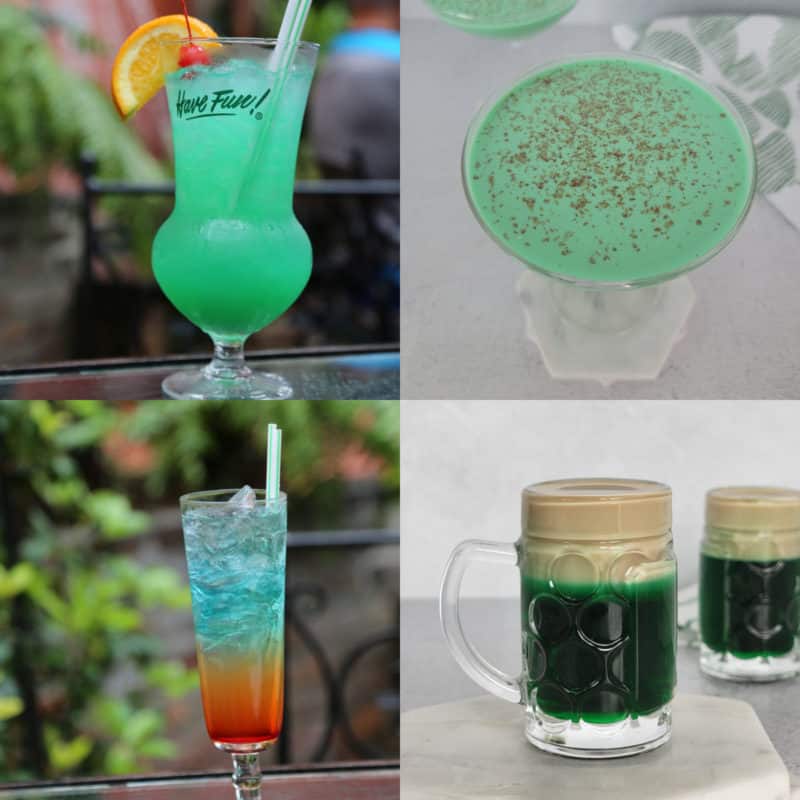 St. Patrick's Day Drinks
Although St. Patrick's Day was originally a Catholic holiday celebrating the feast of St. Patrick, the patron saint of Ireland, its meaning has evolved to be synonymous with a day of debauchery and merriment. The day begins with festive St. Patrick's Day parades and rounds out with themed pub crawls and parties, and cups remain topped with one or more of the trifecta of Guinness stout, Bailey's Irish Cream, and Jameson whiskey.
St. Patrick's Day is a celebration of green, which prevails in many of the holiday's symbols. Ireland's national plant is the shamrock, another ubiquitous symbol around this time of year. We've naturally included lots of vibrant green cocktails and shooters. Let's get started!
We hope that these cocktail recipes are perfect for your party or dinner! While there is no pot of gold in these cocktails do taste pretty amazing. Transport yourself to the Emerald Isles with the amazing flavors of the St. Patrick's Day Drinks!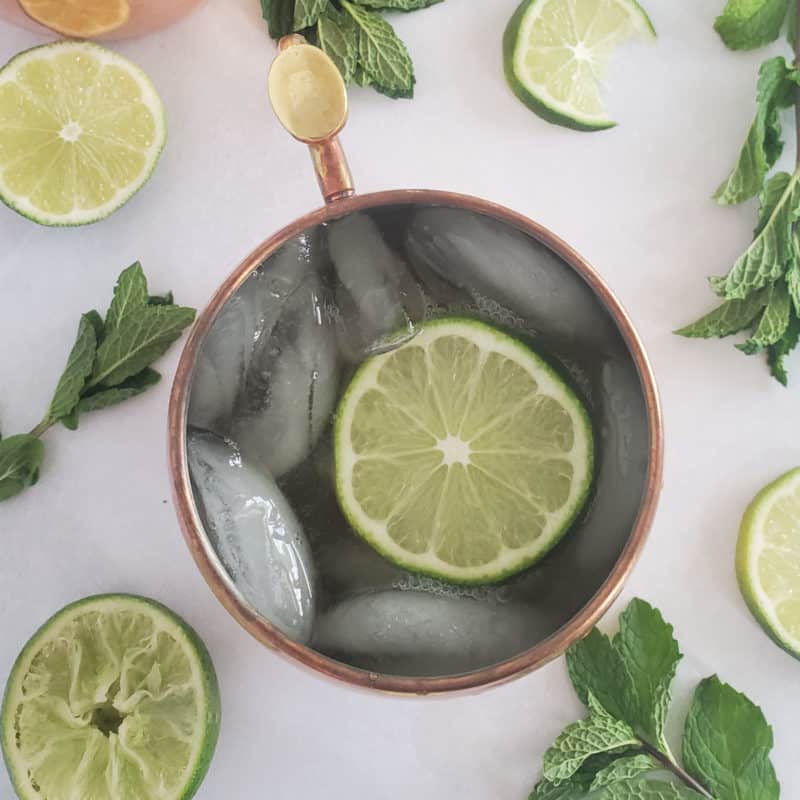 Ingredients: Irish Whiskey, Fresh Lime Juice, Ginger Beer; Lime Slice and Mint leaves Sprig for Garnish
St. Patrick's Day is the holiday to incorporate Jameson into anything imaginable. Ireland's beloved whiskey is the star of this whiskey-based mule cocktail.
This is one of our favorite Mule Variations.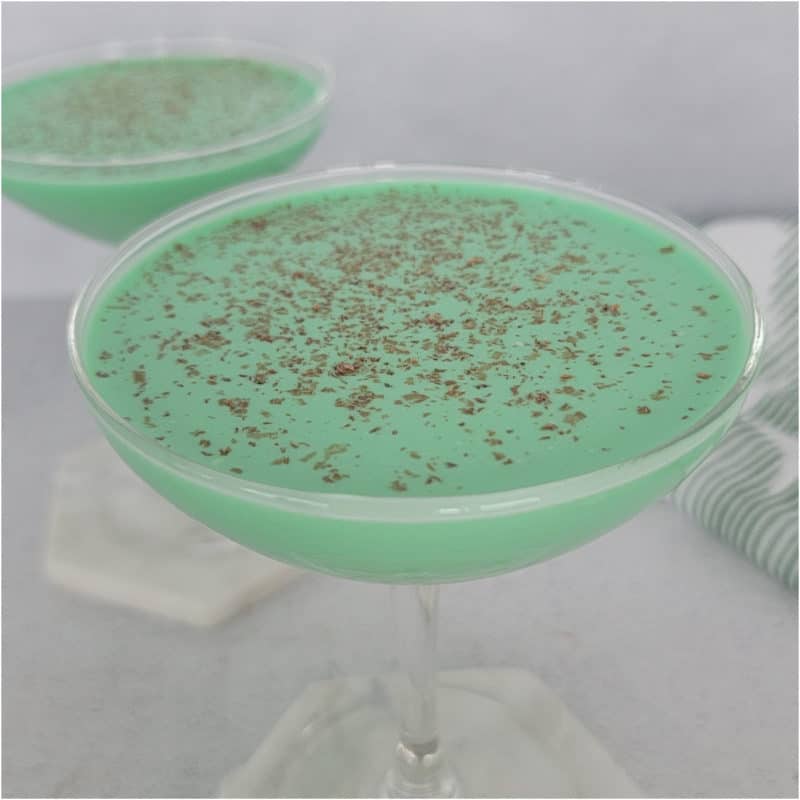 Ingredients: Light Crème de Menthe, Crème de Cacao Liqueur, Heavy Whipping Cream, Shaved Chocolate for Garnish
What's green, minty, chocolatey, and lightly spiked? The classic grasshopper cocktail. Make it a flying grasshopper by adding one part of regular or vanilla vodka.
The bright green color is perfect for St. Patrick's Day!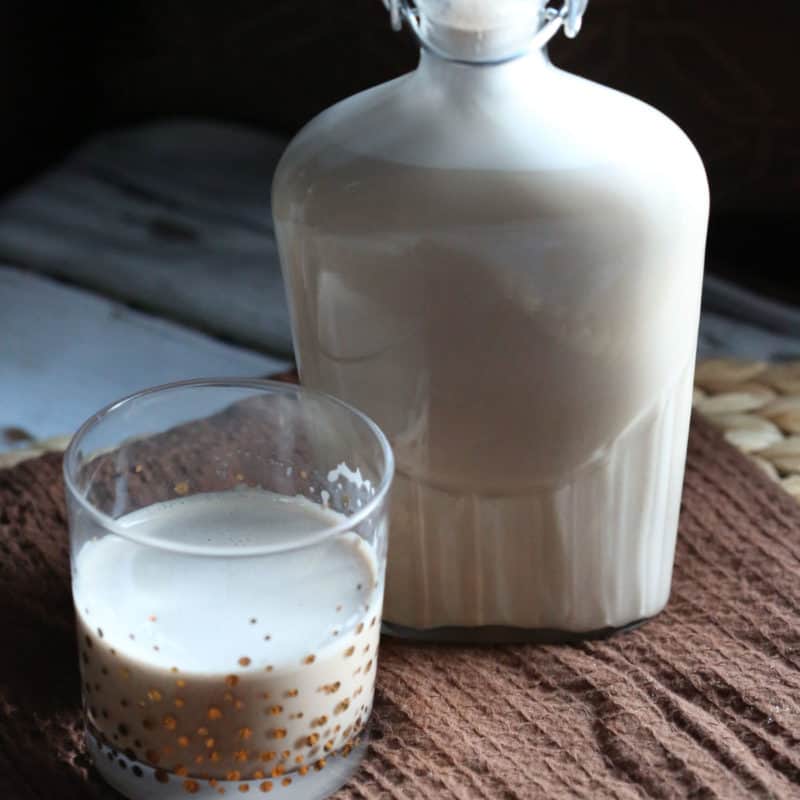 Ingredients: Jameson Irish Whiskey, Heavy Whipping Cream, Sweetened Condensed Milk, Chocolate Syrup, Vanilla Extract, Instant Coffee
This is the perfect base recipe for the Irish cream of your dreams! You'll love this copycat Irish cream in hot chocolate and coffee, and you can add more instant coffee or chocolate to suit your taste.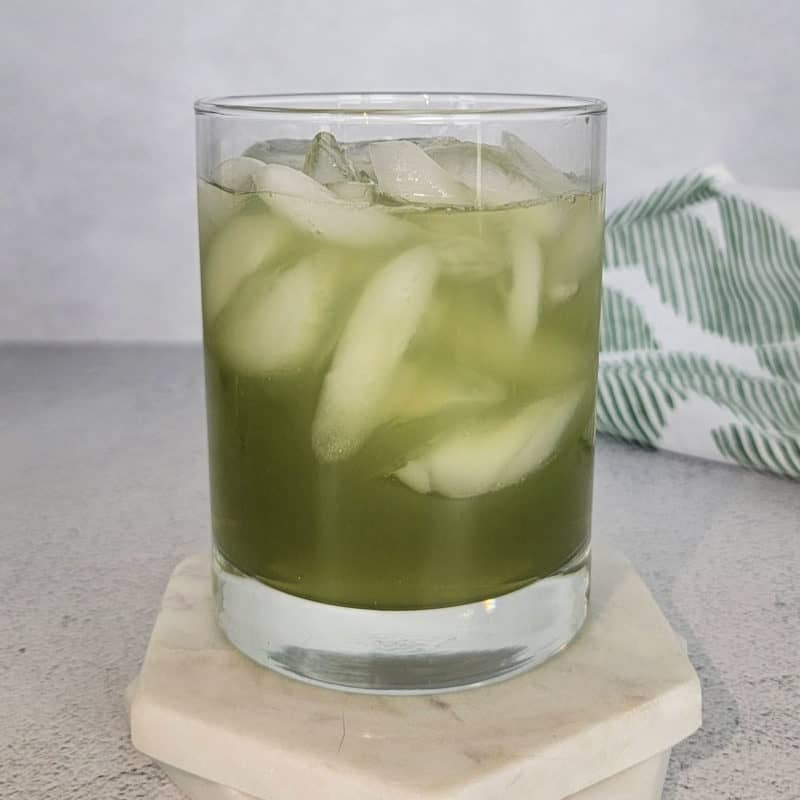 Ingredients: Hpnotiq, Hennessy Cognac
The shade of green may be paler or muddier depending on how much Hpnotiq to Hennessy you mix, and it's worth keeping in mind that changing proportions will affect the final taste. This Marvel-inspired cocktail is a must for an adult superhero party or movie night.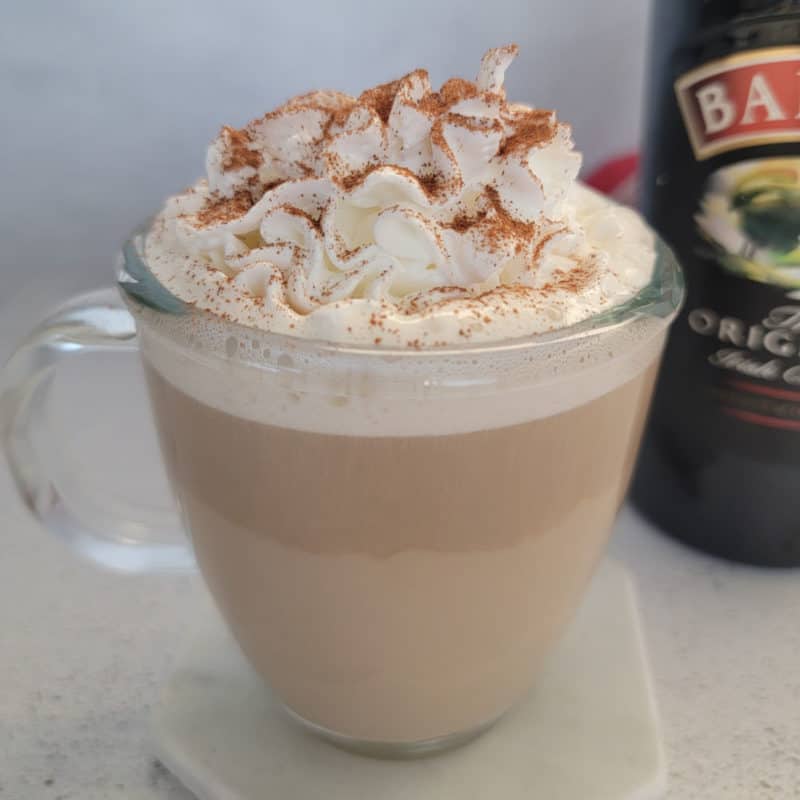 Ingredients: Coffee, Bailey's Irish Cream; Cinnamon and Whipped Cream for Garnish
Some days you need to stretch your creative muscles, while on others, tried-and-true classics, like Bailey's and coffee, hit the spot.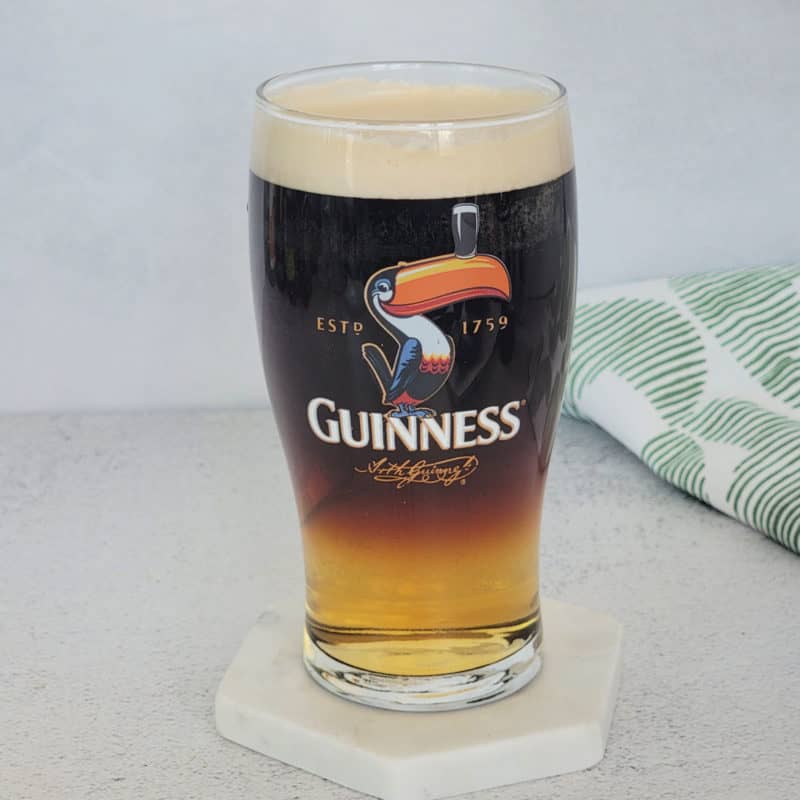 Ingredients: Guinness Draught Stout Beer, Hard Cider
This is our Guinness-infused take on the Snakebite cocktail, which mixes lager and hard cider in the same glass. Here, dark Guinness takes the place of lager to form a creative layered beer cocktail.
Check out all of our Guinness Recipes.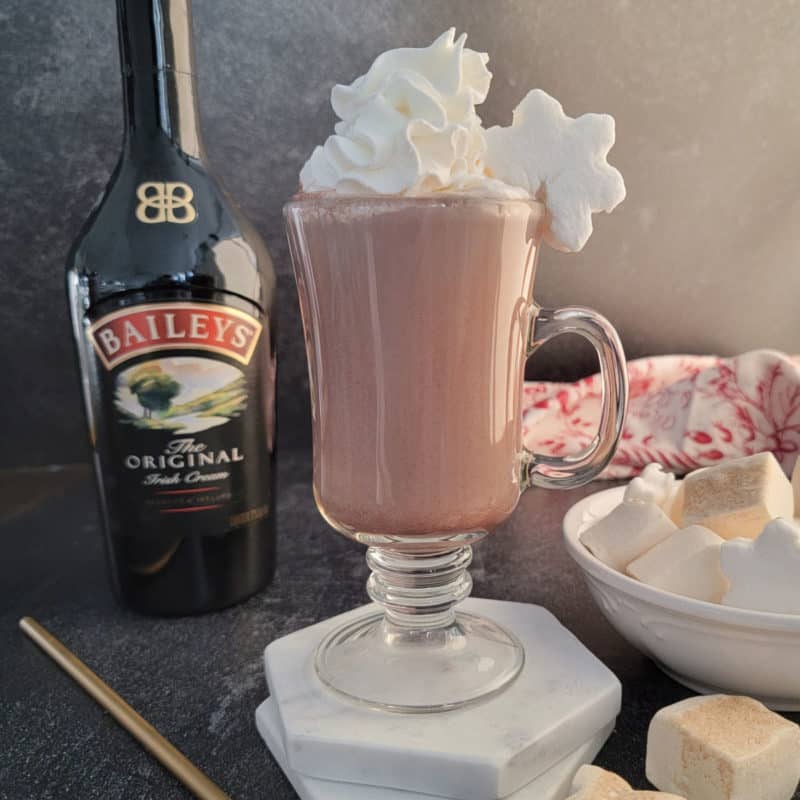 Ingredients: Hot Chocolate Envelope, Milk, Bailey's Irish Cream
Depending on where you live, St. Patrick's Day may be nippy enough for a hot beverage. Bailey's transforms packaged hot cocoa into a decadent delight. Add marshmallows and Bailey's whipped cream for an extra treat.
St. Patrick's Day Vodka Drinks
Vodka is the unsung hero of fruity St. Patrick's Day drinks. It is clear-colored and neutral in taste, so it disappears into cocktails and adds a dose of booze without diminishing the flavor or appearance of any other ingredients.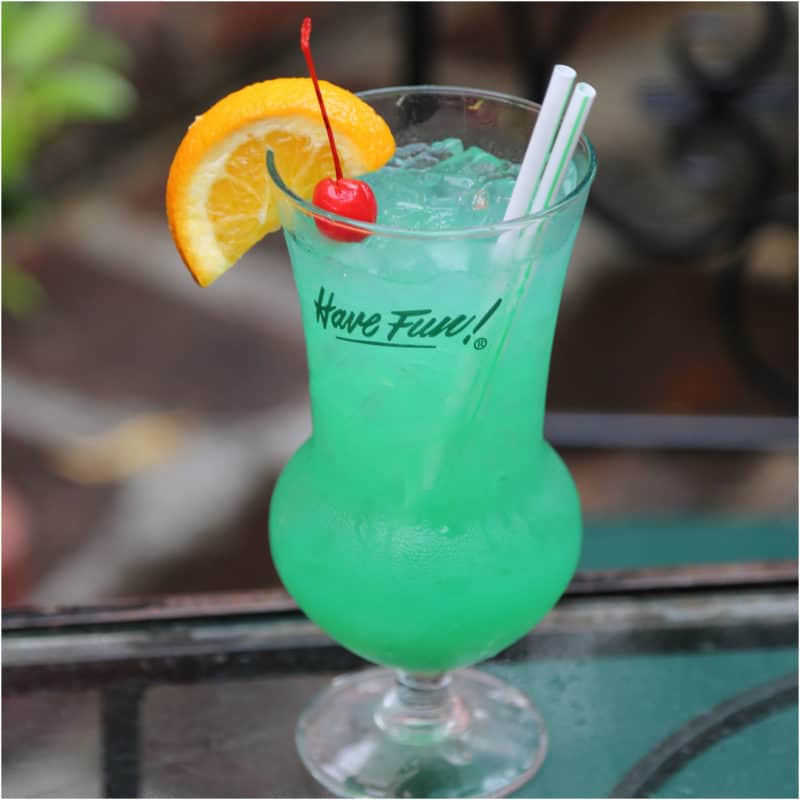 Ingredients: Peach Schnapps, Blue Curaçao, Vodka, Orange Juice, Pineapple Juice
The Fuzzy Leprechaun is a peach-orange pineapple cocktail that is dangerously easy to drink. Most of the green comes from a mouthwatering combination of blue curaçao and orange and pineapple juices. Serve this drink in larger-capacity hurricane glasses.
Check out all of our vodka cocktails.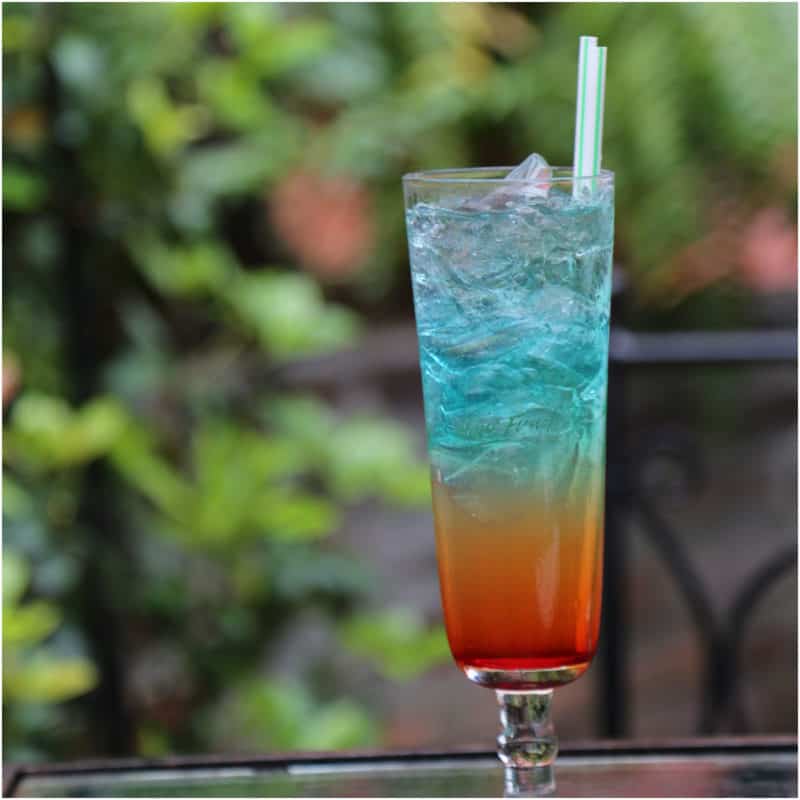 Ingredients: Grenadine, Collins Mix, Vodka, Blue Curaçao, Crushed Ice
With its rainbow-like gradient of top to bottom red and blue, his boozy cocktail can be your rainbow any day you need a pick-me-up.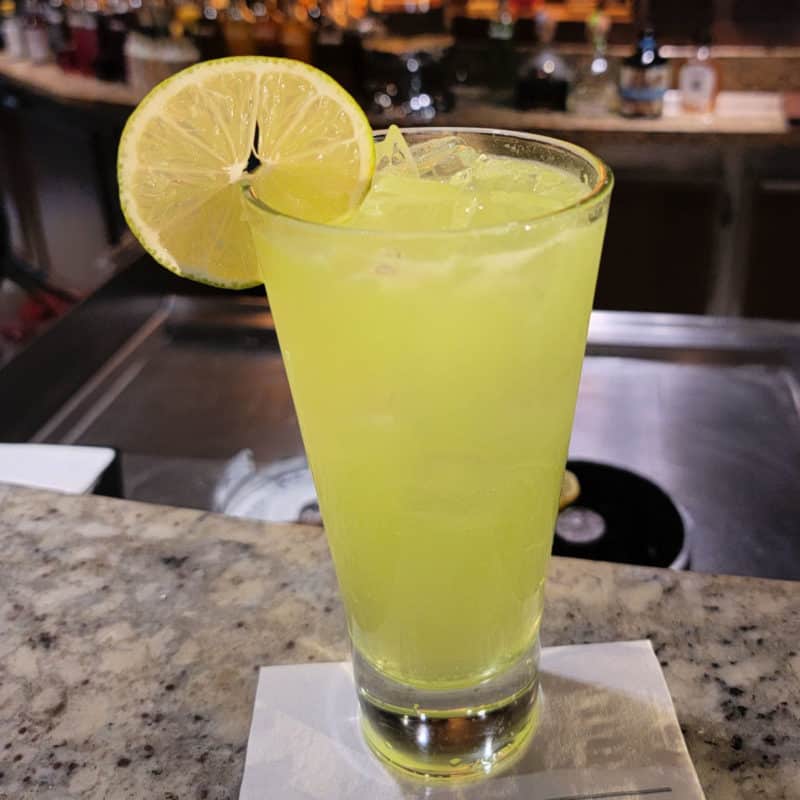 Ingredients: Vodka, Bombay Sapphire Gin, Bacardi Rum, Midori melon liqueur, Absinthe, Sprite for Topping, Lemon Twist for Garnish
Midori and absinthe blend to give this Carnival Cruise cocktail a beautiful pale neon green, while absinthe gives it added complexity and warmth. The presence of three base spirits - vodka, gin, and rum - packs a boozy punch to top it off.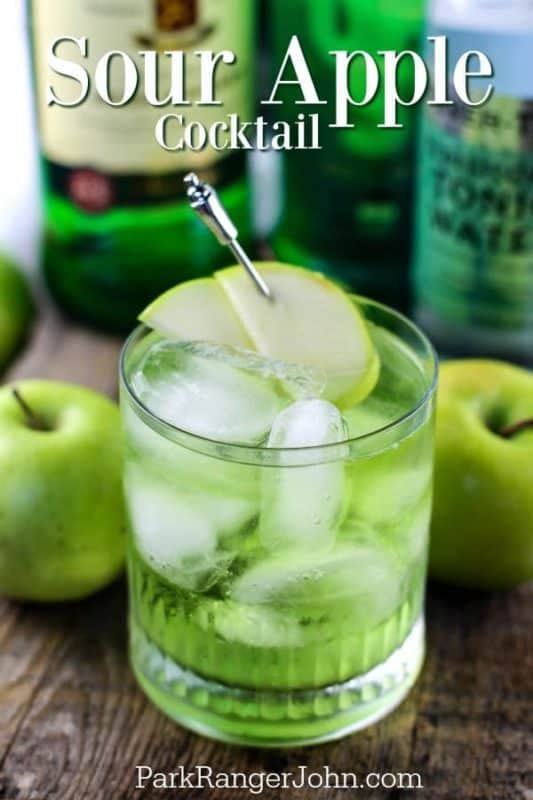 Ingredients: Jameson Irish Whiskey, Smirnoff Sour Apple Vodka, Fever Tree Elderflower Tonic Water, Green Apple Slices, Ice Cubes
My husband and I embarked on our blogging journeys to show that traveling and living as husband and wife can be a magical experience. Whatever happens, we always find balance and enjoy the ride. We're blessed to share our experiences with you.
This sweet and tart sour apple cocktail creation with Jameson is from his blog, where he shares his experiences and travel tips from being a park ranger for twenty years.
Ingredients: Cream, Coffee, Sugar, Jameson Irish Whiskey
We learned how to make the perfect Irish Coffee while traveling in Ireland.
Ingredients as we were told them
Cream ~ Rich as an Irish Brogue
Coffee ~ Strong as a Friendly Hand
Sugar ~ Sweet as the tongue of a Rogue
Whiskey ~ Smooth as the Wit of the Land
Ingredients: Hazelnut Syrup, Irish Whiskey, Dark Roast Coffee
A fun twist on the classic Irish Coffee!
St. Patrick's Day Shots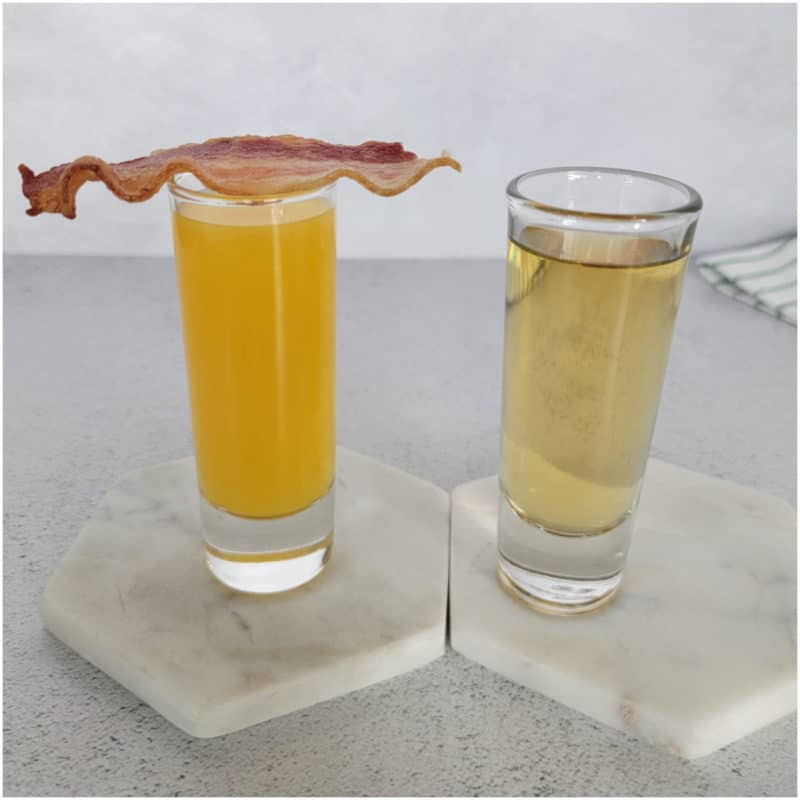 Ingredients: Jameson Irish Whiskey, Butterscotch Schnapps, Orange Juice, Slice of Bacon
Though we aren't sure this is the breakfast of champions, what's not to love about a shot served with orange juice and cooked bacon? Butterscotch schnapps gives this shooter a pleasant character reminiscent of pancakes.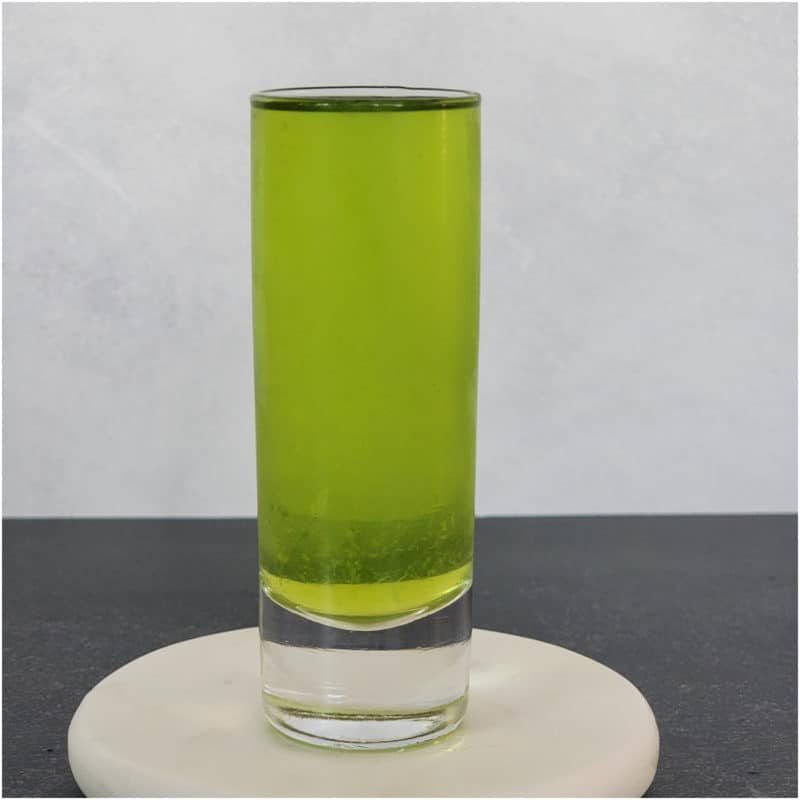 Ingredients: Amaretto, Midori, Lime Juice
Since it does not have a base spirit, this fruity and nutty shooter can easily be upsized into a light cocktail.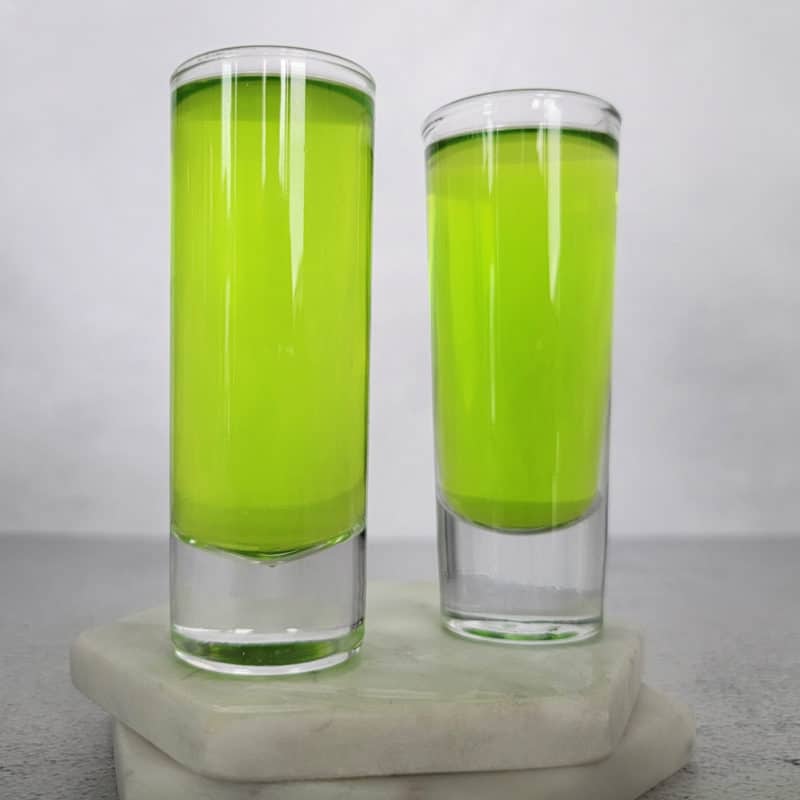 Ingredients: Malibu Coconut Rum, Midori, Pineapple Juice
This tropical rum, melon, and pineapple shooter will make you say, "Cowabunga!"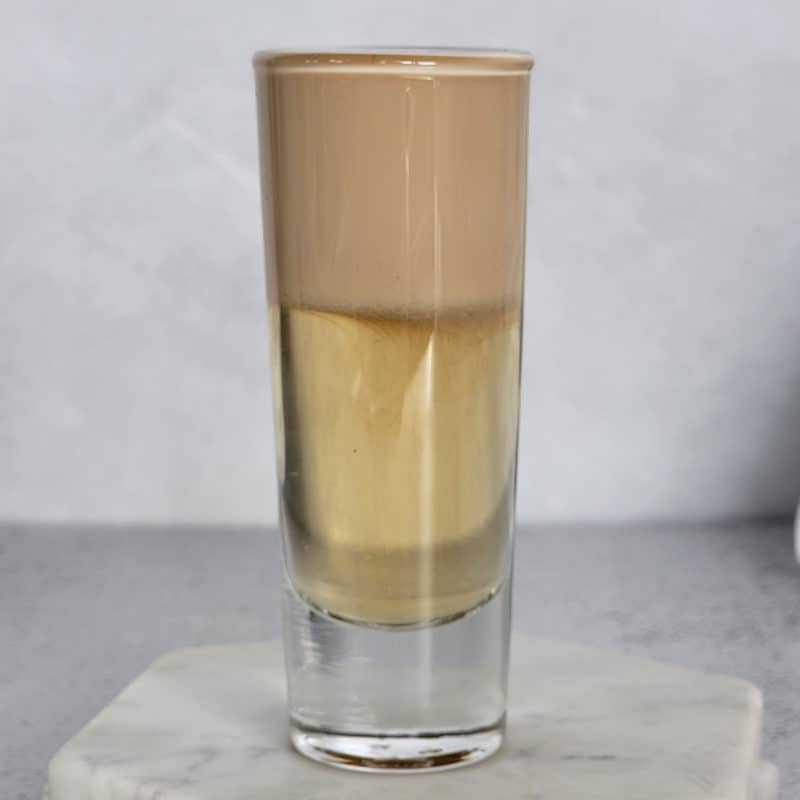 Ingredients: Frangelico, Bailey's Irish Cream
The Nutty Irishman is a layered shot of creamy hazelnut goodness.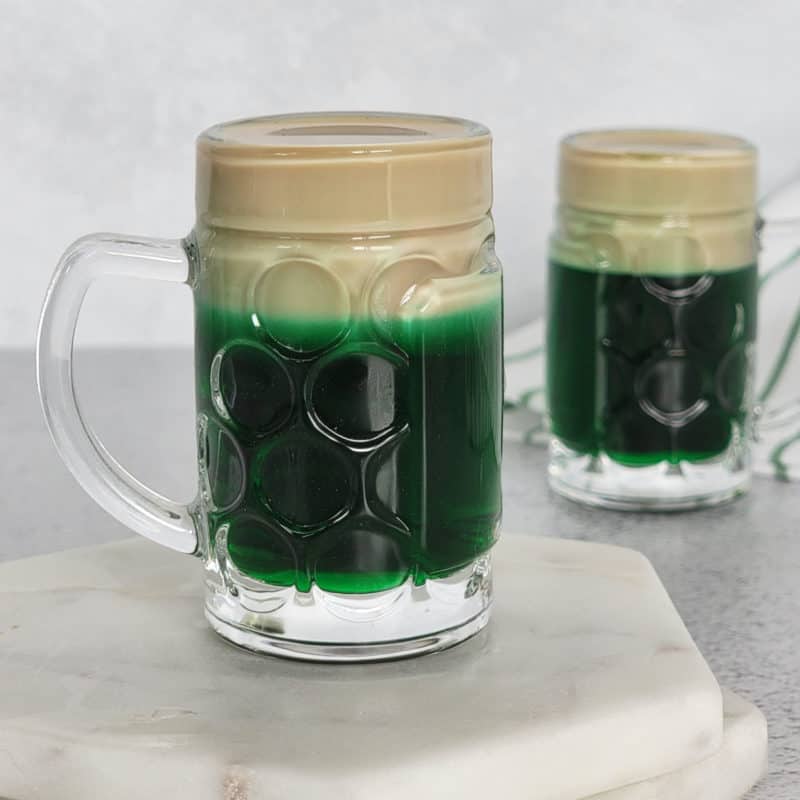 Ingredients: Green Creme de Menthe, Bailey's Irish Cream
Every time St. Patrick's Day rolls around, I'm reminded how much I'd love to revisit Ireland. Being on Irish soil, I feel the country's warmth, magic, and mystique.
While you aren't likely to find this combination of green creme de menthe and Bailey's in a Dublin pub, you can still make a toast to fond memories, happiness, and laughter with this yummy and cheery shot.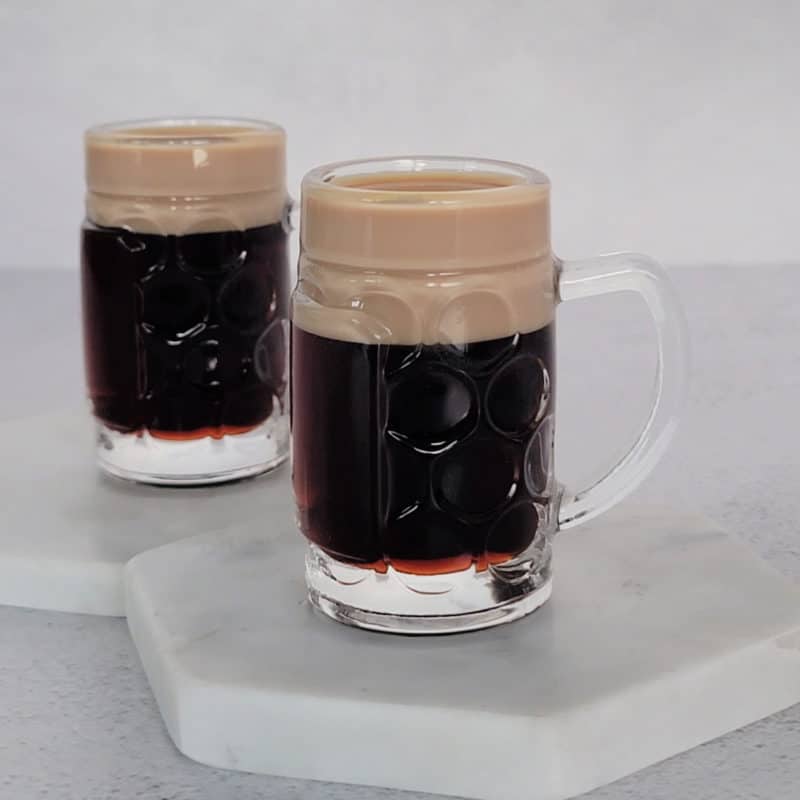 Ingredients: Kahlúa Coffee Liqueur, Bailey's Irish Cream
When served in our mini beer shot glasses, these Kahlúa and Bailey's shots looked like fresh-from-the-tap pours of Guinness.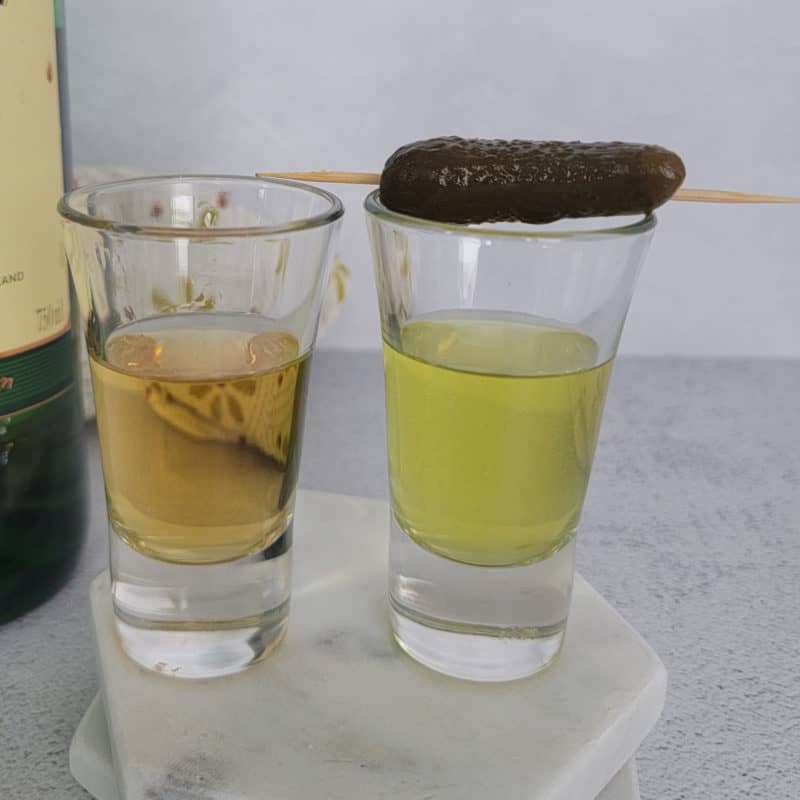 Ingredients: Jameson Irish Whiskey, Chilled Pickle Juice
No St. Patrick's Day celebration is complete without this oddball shot that uses pickle juice as a chaser for Jameson Irish whiskey. While the original kind uses McClure's pickle juice, you can use any you have.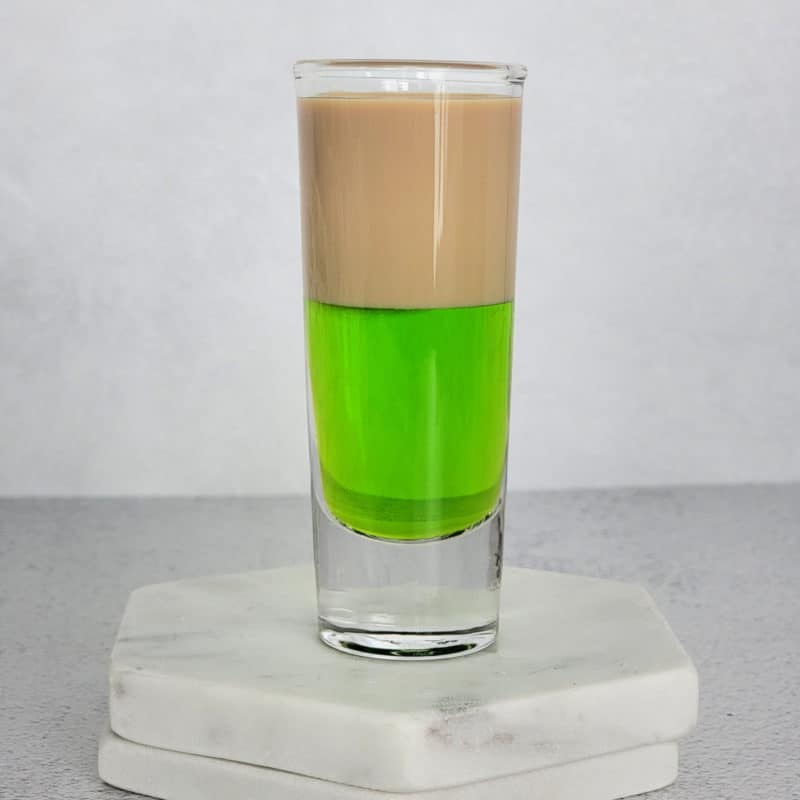 Ingredients: Midori, Bailey's Irish Cream
Midori and Bailey's combine to create a creamy and fruity layered shot you will remember for St. Patrick's Days to come.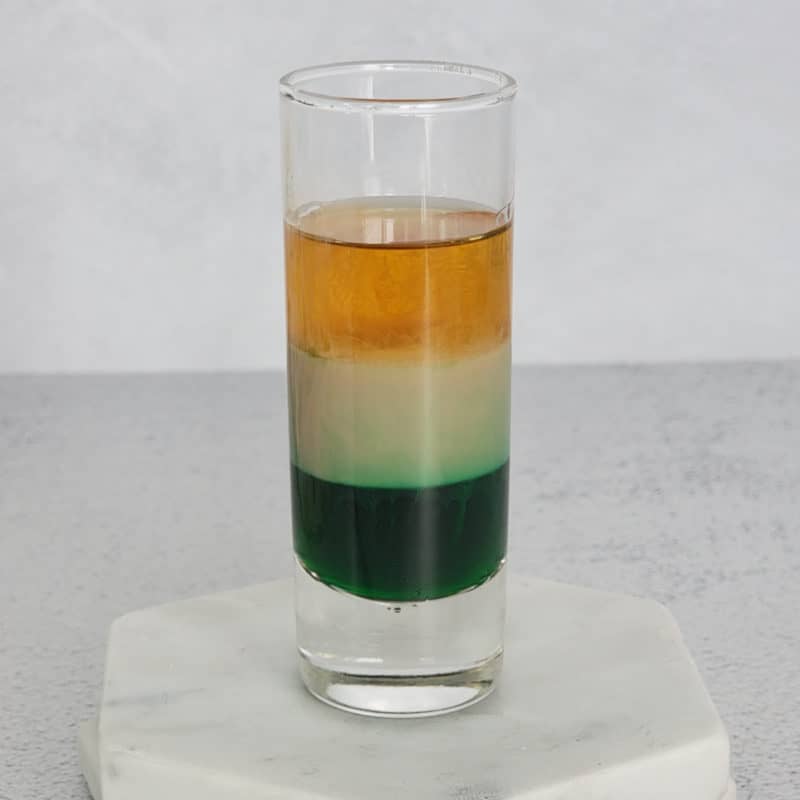 Ingredients: Green Creme de Menthe, Bailey's Irish Cream, Grand Marnier Orange Liqueur
The substitution of Kahlúa for green creme de menthe makes this layered shooter a St. Patrick's Day-friendly version of the flaming B52 shot.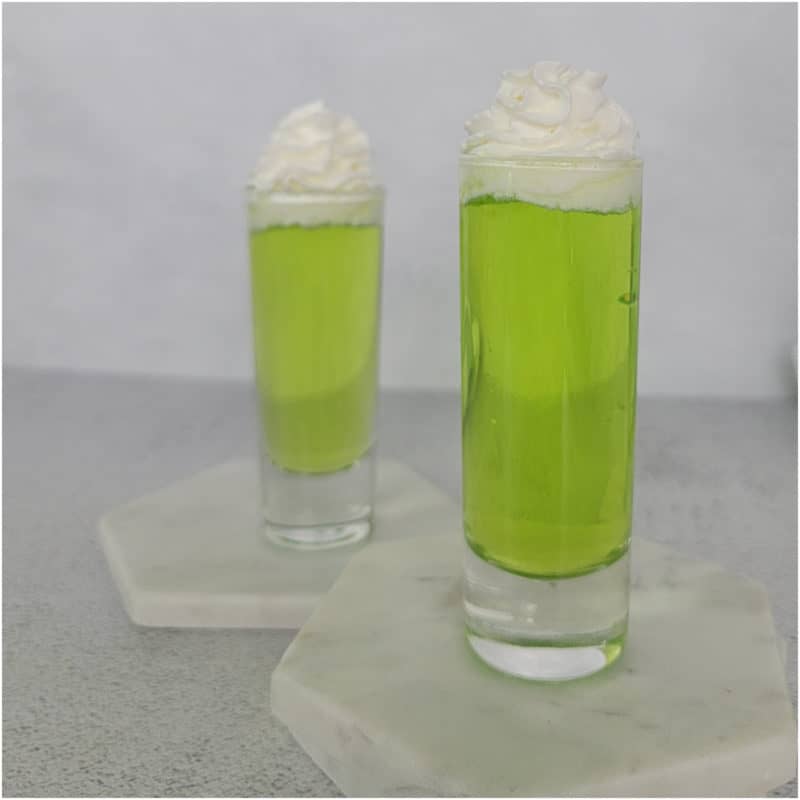 Ingredients: Malibu Coconut Rum, Banana Liqueur, Midori, Pineapple Juice, Heavy Whipping Cream, Whipped Cream for Garnish
You don't have to fight off nefarious ghouls or solve mysteries to indulge in this Scooby-Doo-themed shot.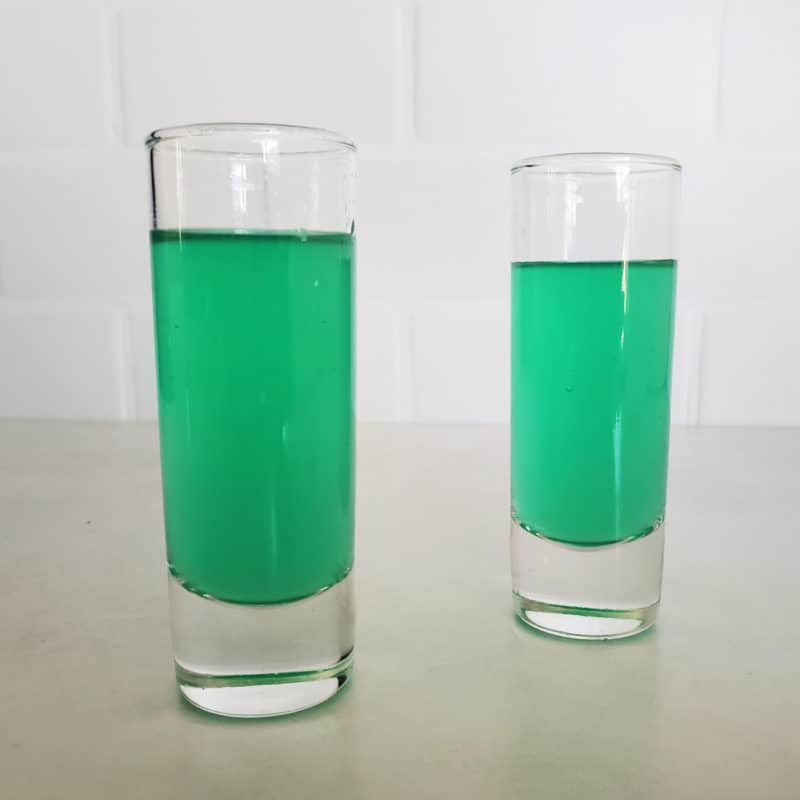 Ingredients: Spiced Rum, Midori, Blue Curaçao, Malibu Coconut Rum, Sweet and Sour, Pineapple Juice
This boozy four-liquor shot can also be upsized into cocktail form.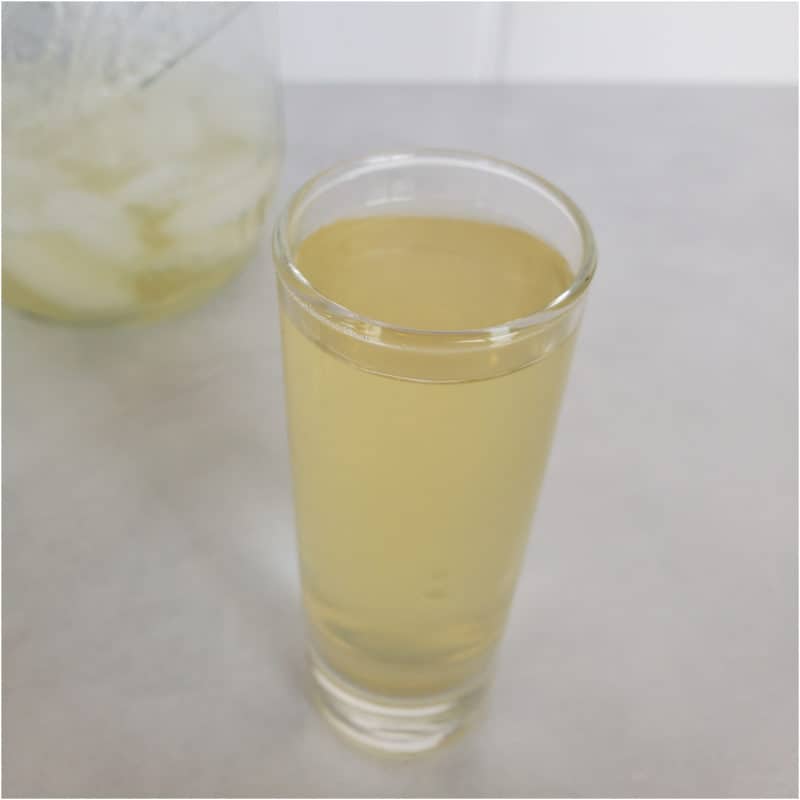 Ingredients: Jameson Irish Whiskey, Peach Schnapps, Splash of Sprite or Lemonade
This shot gets its name from its loose green tea flavor, although none of its ingredients contain green tea.
Non-Alcoholic St. Patrick's Day Drinks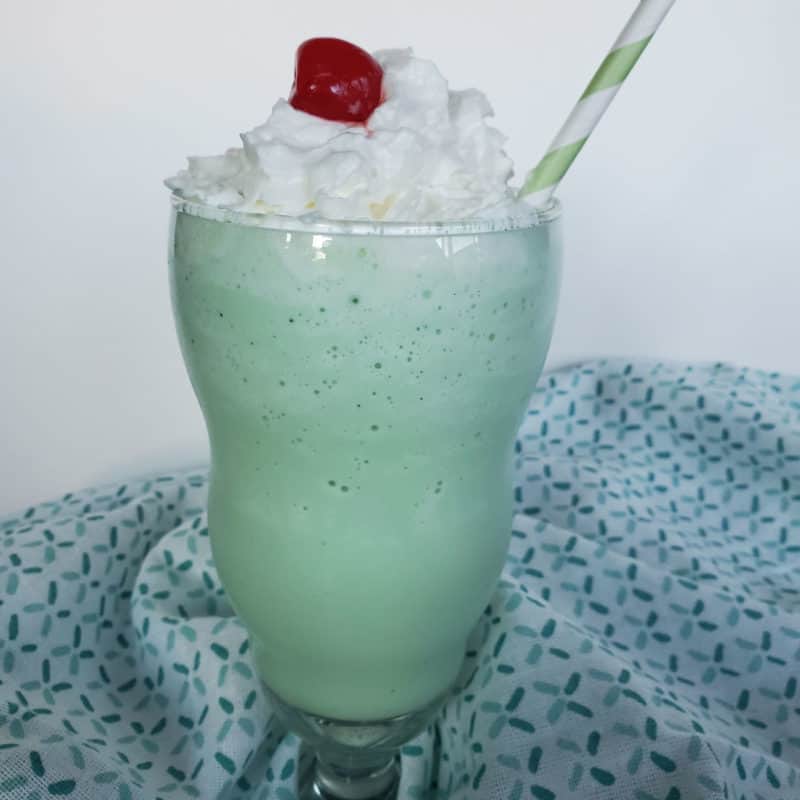 Ingredients: Vanilla Ice Cream, Milk, Mint Extract, Green Food Coloring
Although this mint-hued copycat McDonald's can be spiked with regular or vanilla vodka, our original recipe requires only vanilla ice cream, milk, mint extract, and green food coloring. The perfect easy desserts for a party!
St. Patrick's Day Drinking Games
Once everyone has a drink in their hand, it's time to get the good times rolling with these St. Patrick's Day drinking games.
Shot Potato
Do you remember the childhood game hot potato, where we tossed around a ball we imagined was a steaming hot potato? Turn it into a drinking game by having participants pass around an empty shot glass until the music stops. The last person to hold the shot glass gets "burnt" and takes a shot.
Green Beer Pong
This is a low-effort way to add some St. Patrick's Day spirit to a traditional drinking game. Take a beer you don't mind relegating to beer pong, then add beer to the solo cups in your beer pong setup, along with a few drops of green food coloring.
Irish Trivia Night
Grab a friend or two before the party and research all the Irish trivia facts you can. Landmarks, celebrities, traditions, history, and culinary topics are all fair game. On the day of the party, select a host, divide into groups, and see which group takes the cake.
The Charm of the Irish
This drinking game requires a box of Lucky Charms cereal. Give each player a cup or small plate of dry cereal, then designate a person to call out one of the eight kinds of marshmallows. The last person to locate their marshmallow takes a shot.
A toast is central to a spirited celebration, and you may celebrate occasions other than St. Patrick's Day this year. Whatever the cause, raise a glass to these Irish toasts for weddings, birthdays, drinking, friendship, and more.
FAQ's St. Patrick's Day Drinks
What is the proper way to pour a Guinness?
When we visited Dublin, Ireland we toured the Guinness Factory and learned the proper way to pour the perfect pint of Guinness.
You want to tilt the glass to a 45 degree angle and pour the Guinness slowly into the glass. Straighten the glass once the liquid has reached ¾-ish of the ways up the glass and continue to pour until the head is just above the rim of the glass.
Allow the beer to settle for a minute or two before serving.
When is St. Patrick's Day
St. Patrick's Day is celebrated on the 17th of March every year.
What are some traditional Irish Foods to serve for St. Patrick's Day
Appetizers - Irish cheese platter, Black pudding, Irish smoked salmon
Entrée - Shepherd's Pie, Corned Beef and Cabbage, Irish Stew, Guinness Pie, Bangers and Mash
Breads - Irish Soda Bread, Guinness Beer Bread, brown bread, potato bread, wheaten bread, Blaa Bread
Sides - Colcannon (Mashed potatoes with kale or cabbage), Boxty (Irish Potato Cakes)
Desserts - Irish Soda Bread Pudding, Baileys Irish Cream Cheesecake, Irish Apple Cake, Guinness Chocolate Cake, Irish Cream Bread Pudding, Irish Fruitcake
Favorite Bartending Tools
2 ounce shot glasses - We love these 2 oz shot glasses especially for layered shots.
Bar Spoon - Bar spoons help to create layers in the cocktail shot. They fit perfectly into the cocktail shot glass.
Cocktail Shaker – This cocktail shaker comes with a fantastic set of tools. You want to pick a cocktail shaker that is easy to hold and shake.
Stemless Martini Glasses - These stemless martini glasses are fantastic.
Martini Glass - We like the look of the classic martini glass
Jell-O Shot Cups - We suggest using two-ounce Jell-O shot cups.
OXO angled jiggers - these are our go-to measuring tools for cocktails. They work perfectly for pouring in layers for cocktails.
Margarita Glasses - We like the look of classic margarita glasses but you can use any glass for this great cocktail.
Champagne Flutes - We love the look of classic champagne flutes for Valentine's Day cocktails!
Hurricane Glass - For a truly tropical look serve this drink in a hurricane glass.
Copper Mule Mugs  - Copper Mule Mugs are the classic way to serve Moscow Mules. The copper mugs keep them nice and cold and look amazing.
Old Fashion Glass/Rocks Glass - Classic rocks glass for cocktails.
Blender - We love the Ninja Blender and suggest using a blender that can easily crush ice for drinks.