Epic Kielbasa Recipes you will love! Everything from soups and stews to appetizers and side dishes with Kielbasa!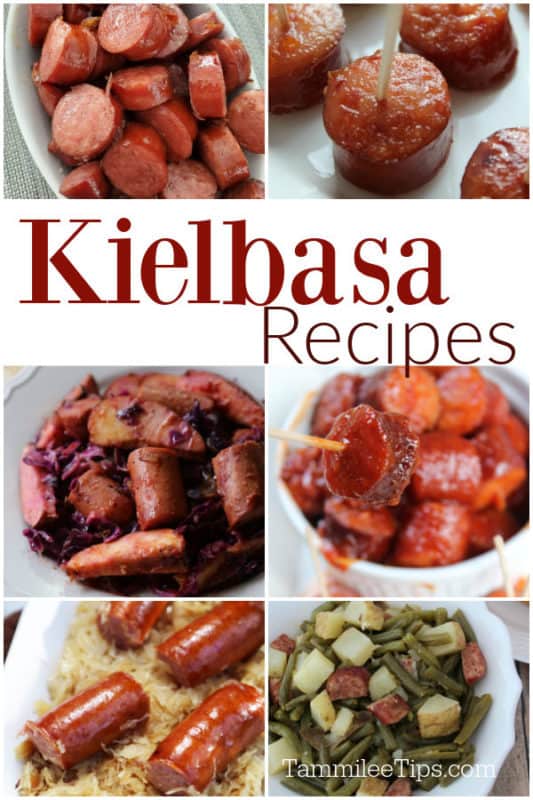 Epic Kielbasa Recipes
Kielbasa, or Polska kielbasa, is a versatile Polish pork sausage equally at home in a sandwich or as an entree. It is notably aromatic due to spices like garlic, marjoram, and juniper.
The kielbasa found at American grocery stores is likely the cured variety, which can be eaten out of the package cold, briefly heated, or cooked as part of a dish. Curing sausage is an old-world preservation method that dates back to pre-refrigerator times.
Like other sausage varieties that can be cooked, kielbasa is traditionally boiled, baked, sautéed, or grilled. Depending on the recipe, it may be served in whole links or chopped into smaller pieces. Since it is a sausage with a casing, some recipes may require removing this part of the link as part of the prep work.
We've long sung praises about how much Crock Pot Kielbasa changes the game. It is an effortless way to serve flavorful food to a large group in little time.
Air-frying kielbasa is another way to prepare it. Never wonder what to cook with Kielbasa again!
We use both pork and turkey kielbasa.

How Long Does Kielbasa Last in the Fridge?
Kielbasa sausage is made fresh or smoked, and which type you have affects how long yours will last in the fridge. You'll typically find the cured version in American grocery stores, so the guidance below pertains to this preparation.
Unopened kielbasa lasts in the fridge for three to four weeks. Once opened, it should be prepared and eaten within a week. Like any other meat, always store leftovers in an airtight container to preserve their quality.
Leftovers should be frozen if unused within three to four days of cooking. Frozen kielbasa leftovers can be stored in freezer bags for up to six months. Whether you freeze whole links or cut yours into pieces, secure them in plastic wrap to prevent freezer burn.
Once defrosted, consume your leftover kielbasa within five days, and do not refreeze. It isn't meant to handle frequent temperature changes, and the texture of any re-thawed meat won't be as good.
Does Kielbasa Go Bad?
Kielbasa should not be kept at room temperature for more than two hours. If you're unsure whether your sausages are safe to eat, look for any changes in odor, color, consistency, or appearance.
Kielbasa that is safe to consume will smell fragrant, like the garlic, marjoram, and other spices used in its preparation. Discard any kielbasa that has begun to smell off. Ammonia or sulfuric odors should be avoided, as these are the first signs of rotting meat.
Kielbasa that is oxidizing may turn brownish or grayish, even when still safe to eat. Sausage that has begun changing color should be prepared as soon as possible.
Toss any kielbasa that has developed a slimy texture or signs of fuzzy mold. Sausage that is safe to eat will be firm with gloss to its casing.
Is Kielbasa Gluten-Free?
Sausages don't typically contain gluten, but they may be processed in facilities that don't adhere to FDA standards for producing gluten-free food. To avoid gluten contamination in your kielbasa, opt for brands that certify their gluten-free status on the label.
Johnsonville Polish Kielbasa and Hillshire Farm Polska Kielbasa, for example, are labeled gluten-free and MSG-free.
Can you freeze kielbasa?
Yes! I love stocking up on kielbasa and keeping it in the freezer. Frozen kielbasa is good for up to 6 months.
Kielbasa Substitute
Product availability differs by region, and you may be unable to locate kielbasa at your local grocery store. Here are some kielbasa substitutes that can save the day and get you back to cooking flavorful kielbasa recipes.
Andouille Sausage
Andouille is a heavily smoked sausage and, in the United States, a Cajun and Creole staple. This is the type found in gumbo and jambalaya.
Like kielbasa, andouille is primarily a pork sausage. Unlike kielbasa, however, it may also include tripe and may be spicier than your dish requires, so check the label if unsure about this kielbasa substitute.
German Bratwurst
Bratwurst, a German smoked sausage that has gained worldwide recognition, is a pork and veal sausage that often includes caraway and marjoram, two common spices that give kielbasa its distinct flavor. The spices used vary by the butcher. For example, some preparations include warm and fragrant nutmeg.
Like kielbasa, bratwurst is grilled or fried and is often served with sauerkraut and potatoes.
Vegetarian Alternatives
Whether for health or dietary restrictions, you may want to substitute traditional meat-based kielbasa for a vegetarian alternative. The good news is that the meatless kielbasa products on grocery store shelves today that quickly meet this need.
Tofu sausage is a suitable vegetarian substitute for kielbasa. Tofurky has a tofu-based kielbasa here.
Simple Truth, an all-natural private label available at Kroger stores, has a kielbasa alternative with high-protein seitan. Seitan, also known as vital wheat gluten flour, is a common plant-based protein source.
Kielbasa vs. Smoked Sausage
Like kielbasa, smoked sausage falls on the healthier side of meats. Both are high in protein and low in fat, making them an attractive snack for athletes.
While seemingly similar, kielbasa and smoked sausage have distinct differences. Manufacturers may choose one designation over the other, sometimes blurring lines. For example, American-made kielbasa often includes some smoke, giving it characteristics of generic "smoked sausage."
The most notable differences have to do with appearance. Kielbasa is sold as a coarse U-shaped sausage, while smoked sausages come in smaller, finely ground links.
Composition-wise, kielbasa is a fresh pork sausage, although beef is sometimes added.  Smoked sausage is a wood-smoke-cured sausage that can be made from different meats.
Finally, kielbasa gets its pungent flavor and aroma from garlic, whereas smoked sausage is lightly spiced and leans toward a milder and smokier profile that does not always include garlic.
Kielbasa vs. Polish Sausage
The variety that most Americans are familiar with - and the kind we use in our kielbasa recipes - is Polish smoked sausage or Polska kielbasa wedzona in Polish. Kielbasa, after all, is the Polish word for this meat delicacy.
Polish white sausage, or kielbasa Biala surowa, is an Easter staple often containing pork shoulder and traces of veal or beef alongside the same spices used in the smoked variety. This non-cured sausage gets its name due to the absence of nitrate, which gives it a gray-white tint when cooked. It is typically enjoyed grilled, although it also features in the Polish sour rye soup zurek.
It's also important to note that kielbasa sold by mainstream grocery stores differs slightly from the preparation of traditional Polish kielbasa. For the most authentic kielbasa experience, head to a local meat market, deli, or grocer specializing in Eastern European foods.
If I am being completely honest, one of John's favorite things for me to cook with is Kielbasa. I am pretty sure I could make Kielbasa Recipes nightly, and he would not complain. Whether I am making them in the crock pot slow cooker or on the barbecue, he is all in. These Easy Kielbasa Recipes are well easy to make and taste amazing!
One of our favorite things to make is Crock Pot Kielbasa. You will see multiple recipes that are made in the crock pot slow cooker. It is such an easy way to make appetizers for a football party or event. I love that I can prep the food ahead of time, and it is ready when our guests arrive.
Great Kielbasa Sides
You may be wondering what to serve with this flavorful, garlicky sausage. Here are appetizers from our archives that pair well with kielbasa.
Kielbasa pairs great with veggies including bell peppers, corn, and green beans.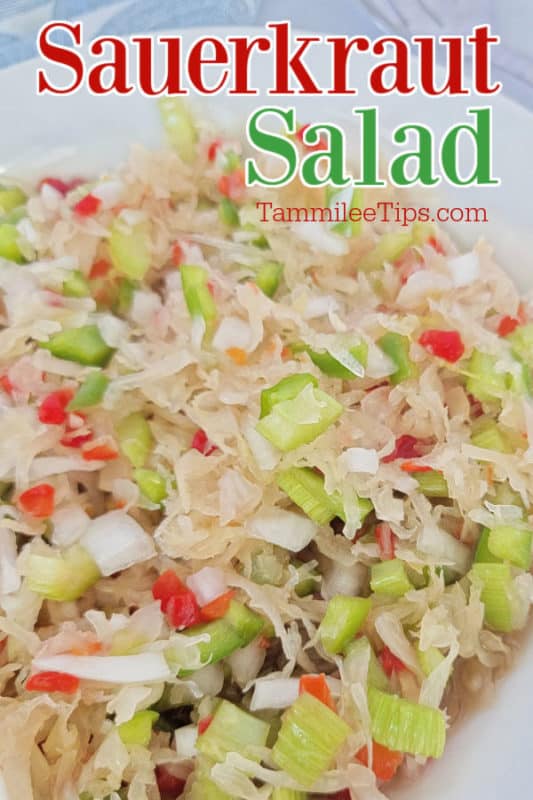 This salad uses sauerkraut, a traditional accompaniment to kielbasa. Since it uses pre-made sauerkraut, the hardest part is prepping the vegetables. Unlike most salads, this make-ahead salad tastes better with time, and we recommend letting it rest for a few hours before serving so that the flavors can mix and mingle.
Kielbasa is a highly flavored sausage that benefits from having a fresh salad on deck. This potluck-friendly salad is fresh, sweet, and savory, and the apple and potato add a pleasant crunch. Miracle Whip, a staple I use in salads, dips, and sandwiches, adds a light creaminess that brings it all together.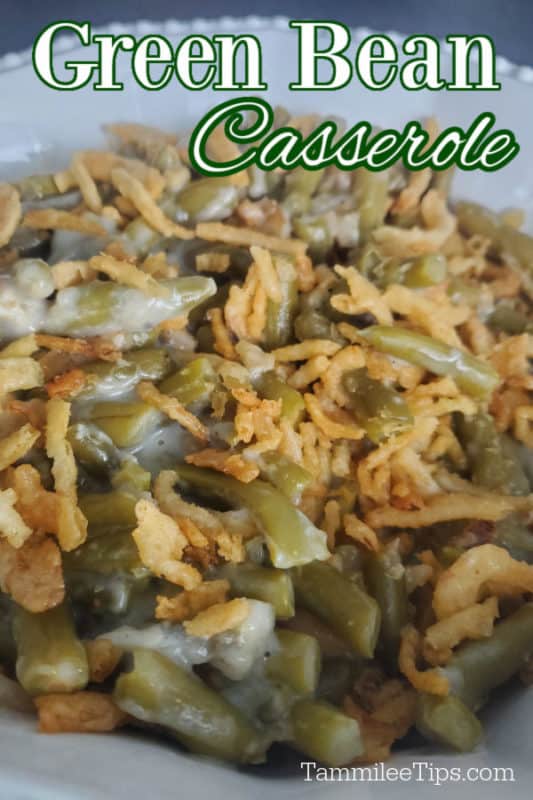 Green beans are another natural pairing for kielbasa, so why not serve a comforting green bean casserole on the side? This holiday side dish recipe gets its creaminess from a can of Campbell's Cream of Mushroom soup, and the dash of soy sauce gives it some umami.
Meat pairs well with cheesy and rich dishes, and kielbasa is no exception. Consider serving your kielbasa with America's favorite cheese recipe.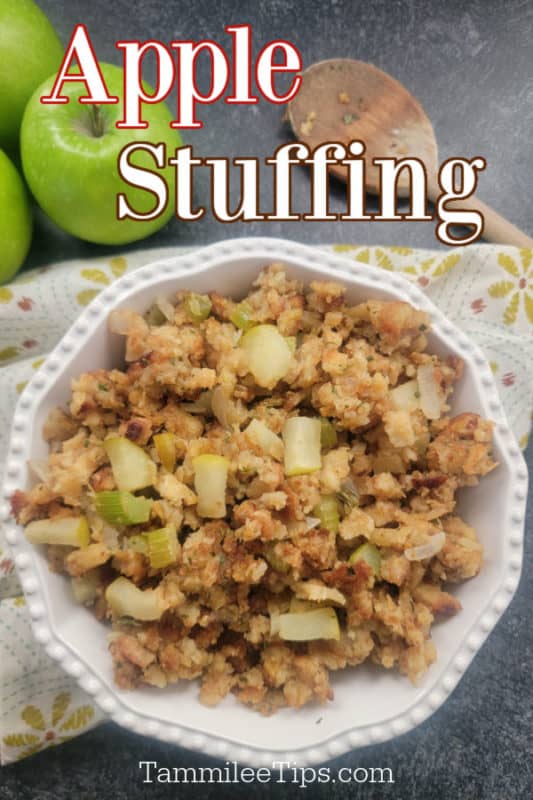 Apple is a frequent flavor in Polish baked goods, and we've experimented with adding fruit to our holiday stuffing's. Sweet yet savory, this apple stuffing is the perfect balanced match for garlicky kielbasa links.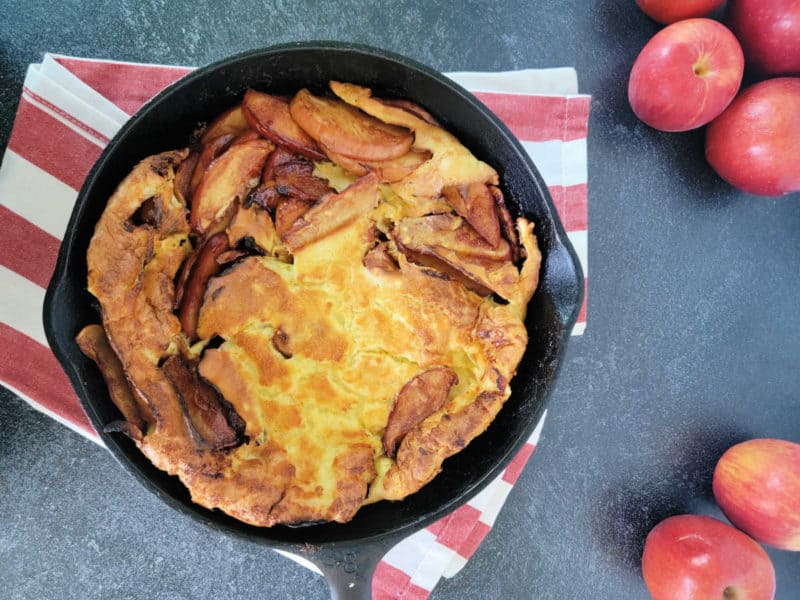 If you're serving kielbasa for breakfast or brunch (no judgment here!), consider doing so with this German Apple Pancake. This skillet-made pancake is thicker and denser than regular pancakes.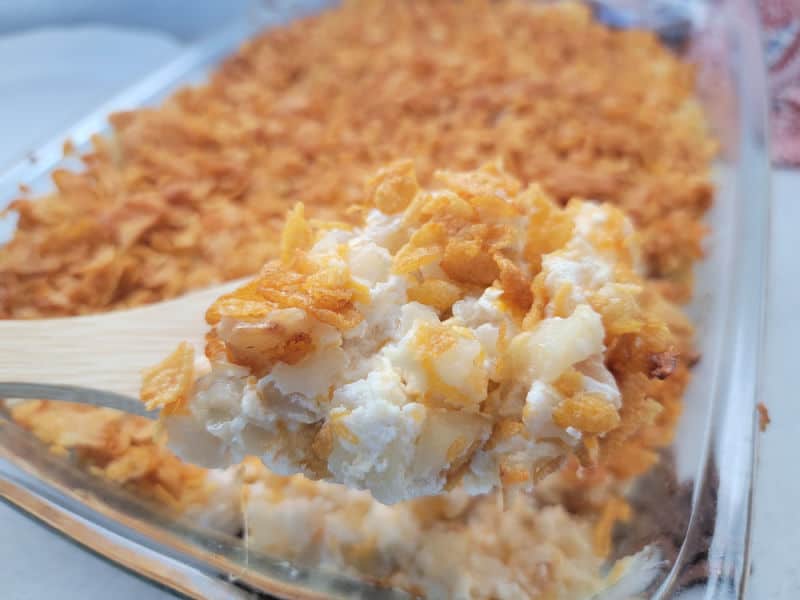 Whether you call them funeral potatoes or party potatoes, consider serving this cheesy hash brown casserole with your kielbasa. Sour Cream gives this make-ahead casserole extra creamy oomph, and cornflake cereal gives it a pleasant crunch.
Grits are a Southern cornmeal porridge similar to polenta. Our Crock Pot Cheese Grits are mild, cheesy, and comforting, making them a viable pairing with kielbasa.
Kielbasa Appetizer Recipes
A lot of our easy Kielbasa Recipes are made in the crock pot. Two of our most popular Kielbasa recipes are these Crock Pot Bourbon Glazed Kielbasa Bites and these Crock Pot Spicy Barbecue Kielbasa Recipe. Both of these recipes have been shared more than 250K times so I feel like I am not the only one that loves them.
Another fun appetizer is this Crock Pot Beer Braised Kielbasa recipe it is great for Super Bowl football parties, New Years parties or really any time you have people over and need a quick and easy appetizer.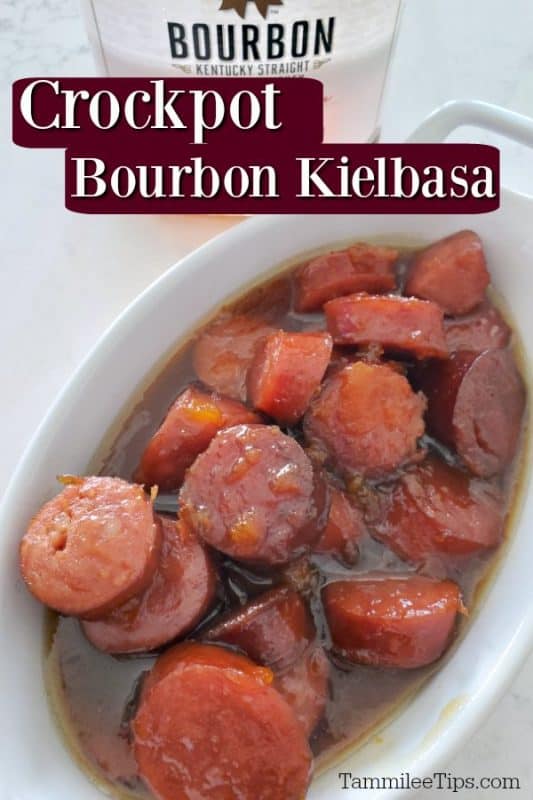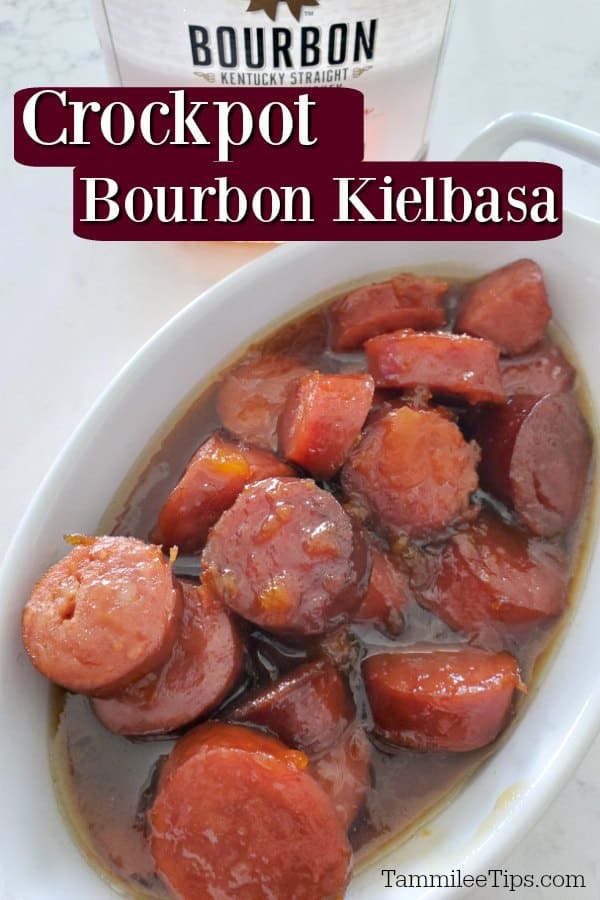 This kielbasa version of our Crock Pot Bourbon Little Smokies gets its sweet, rich flavors from an infusion of maple syrup, apricot preserves, and Kentucky bourbon. Cut it into bite-sized slices and place a toothpick through each for a quick platter of tailgating appetizers.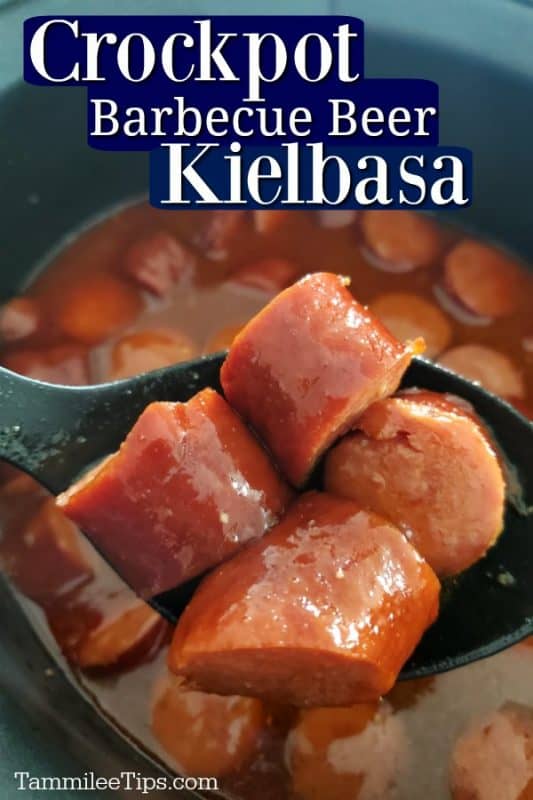 Barbecue and beer are almost synonymous, and this barbecue beer kielbasa made in your Crock Pot is just the type of hearty appetizer that goes with a cold brew. Choose your favorite ale, as this decides the flavor that comes through. The best part is that since the recipe requires only half a beer, the rest is for you!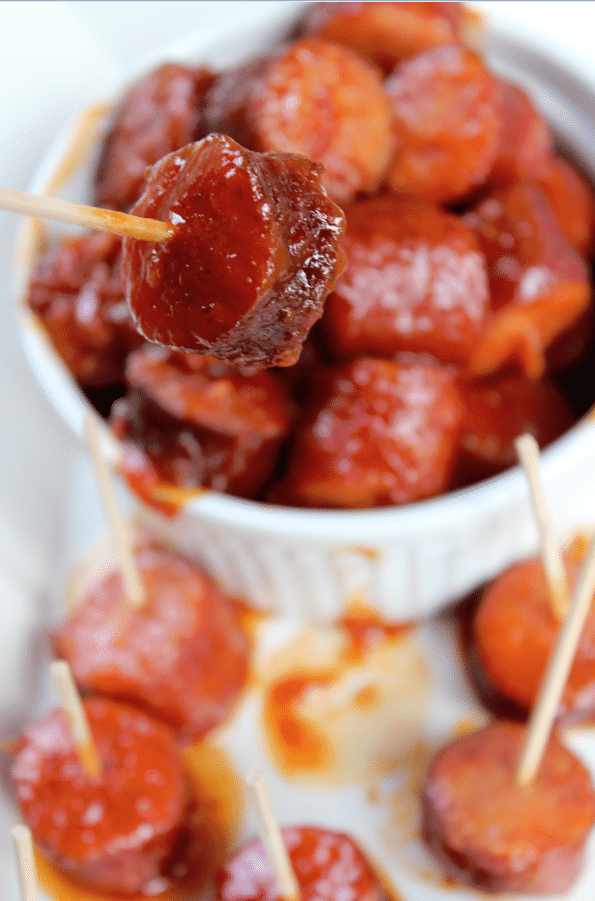 Kielbasa is a versatile sausage that lends well to appetizers and entrees. These saucy kielbasa bites with a kick are the perfect easy starter for feeding a crowd or hosting a tailgating party. You'll love the mouthwatering aroma of hot sauce, Worcestershire sauce, bourbon, brown sugar, and Creole mustard that lingers in the air after cooking these in your Crock Pot.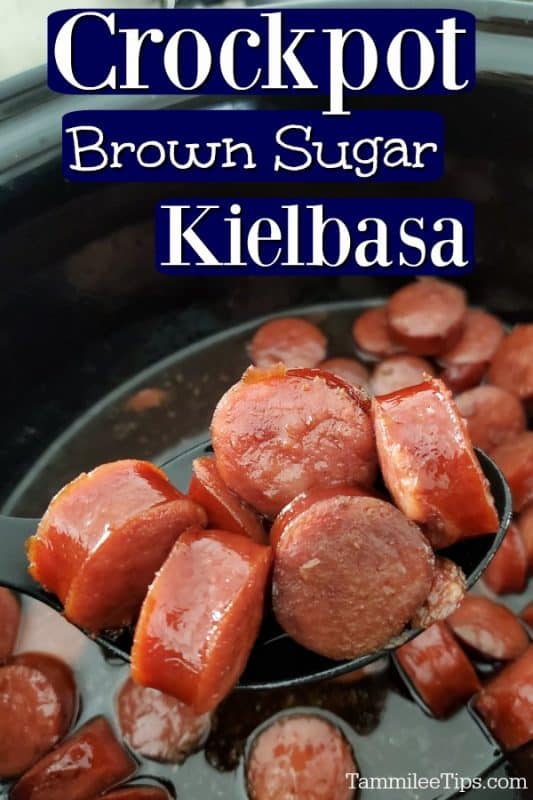 Fans of our Crockpot Bourbon Glazed Kielbasa will enjoy this sweeter booze-free version. In this recipe, Coca-Cola replaces the bourbon. We added chili powder for John, who loves any opportunity to impart heat to a meal. Like our other kielbasa appetizers, this one can also be served cocktail-style.
Kielbasa Soup Recipes
Have you ever had a cabbage roll? Well, we deconstructed them and made this Crock Pot Cabbage Roll Soup with Kielbasa! If you like shrimp and kielbasa check out this Crock Pot Kielbasa and Shrimp Stew. So easy to make and so filling! I feel like this is the perfect comfort food on a cold winters night.
One of the most popular recipes on the blog is this Crock Pot Gumbo Recipe that you can make with Kielbasa. It has been viewed over 400K times in the past few months. It is a great main dish to enjoy! Another great comfort food!
Popular kielbasa soup garnishes include cheddar cheese, sour cream, and red pepper flakes.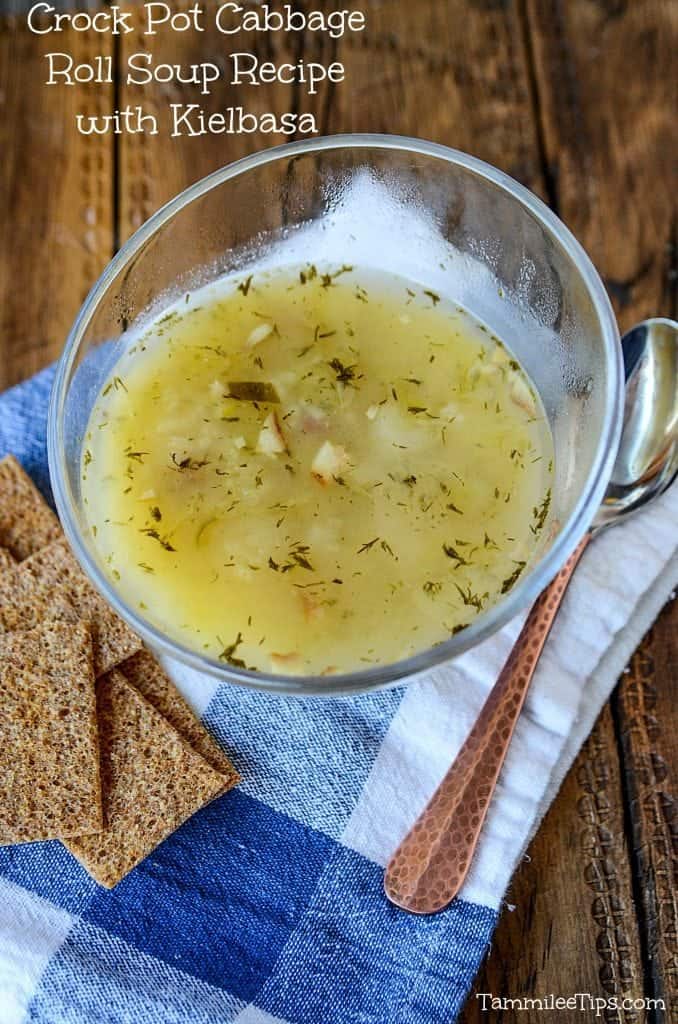 Although this deconstructed cabbage roll soup calls for sour cabbage, you can swap it for sauerkraut, as this is fundamentally the same product. Leftovers freeze well, making this the ideal make-ahead recipe when you want a comforting soup at the ready.
Serve this cozy soup with our Crockpot Ranch Oyster Crackers or our Dill Seasoned Oyster Crackers.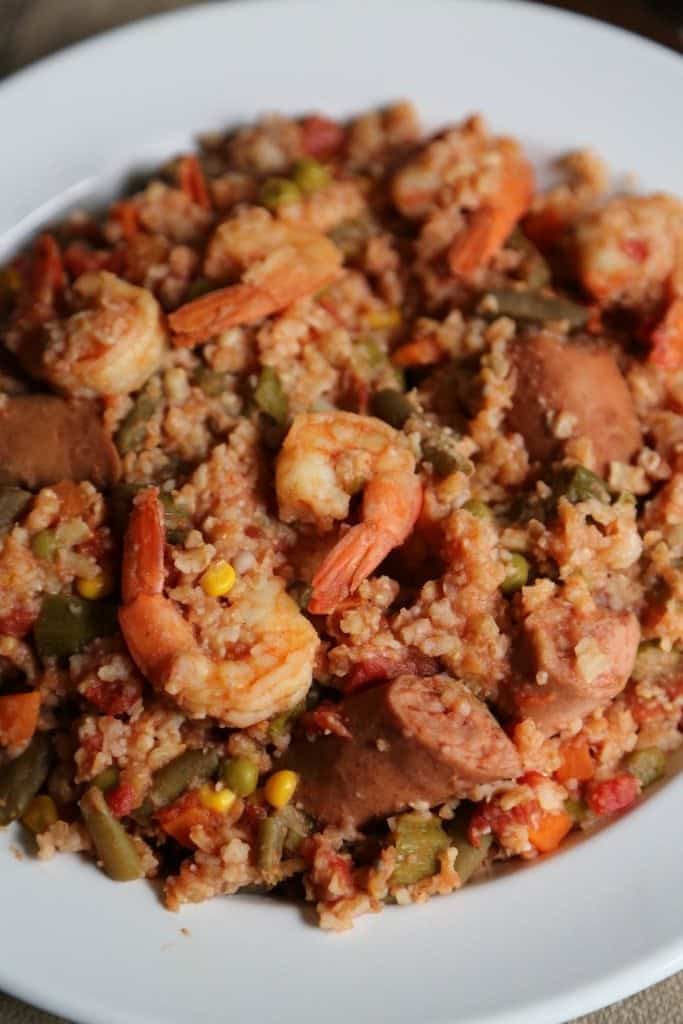 I made this for my husband, John, a Southern-bred aficionado of anything Cajun, Southern, or plain spicy. This kielbasa and shrimp stew with okra, diced tomatoes, and Cajun seasoning is Cajun-inspired, although we weren't quite committed to calling it a Cajun shrimp stew.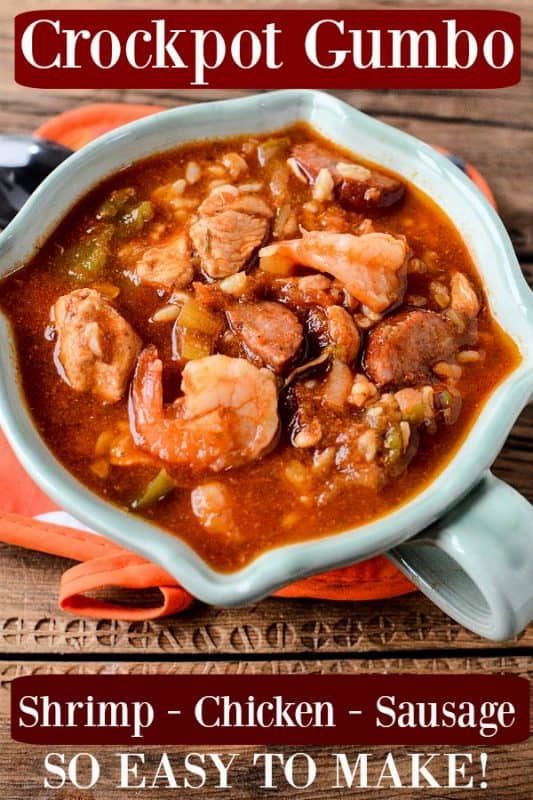 This Slow Cooker Crock Pot Gumbo is inspired by an unforgettable New Orleans trip that made us fall in love with Cajun cooking. While we haven't yet mastered the art of Cafe Du Monde's beignets, we bring you a filling sausage, chicken, and shrimp gumbo that takes only 20 minutes of prep time.
Kielbasa Main Dish Recipes
You can't go wrong with this Crock Pot Kielbasa and Sauerkraut Recipe! Whether you serve it as a main dish or a side dish everyone will love it. I love that the crock pot does all the work and you get to serve a delicious meal.
This Crock Pot Kielbasa and Red Cabbage and Apples Recipe reminds me of something we would eat while in Germany. It is hearty and so filling.
If you prefer your cabbage rolls completely put together versus deconstructed like the cabbage roll soup we shared above you will love this Crock Pot Cabbage Roll Recipe.
While most of these recipes were made in the slow cooker you can also make kielbasa recipes on the stovetop in a large skillet/pan or with an instant pot.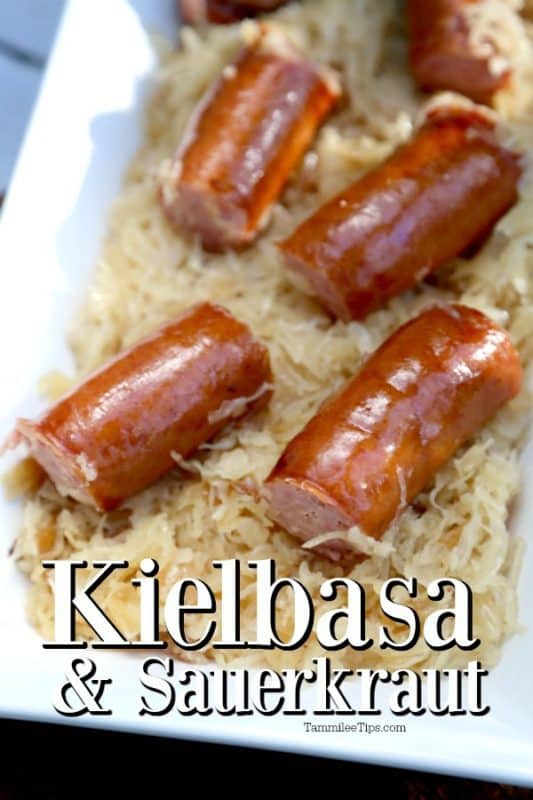 Our take on this classic Polish entrée includes bacon for extra savory goodness and brown sugar for a tinge of warm sweetness. We enjoyed roping the family in on taste testing this recipe, and needless to say, we think they also enjoyed the experience!
Only five ingredients - kielbasa, green beans, potatoes, chicken stock, and seasoned salt - are required for this comforting Crock Pot entrée.
We're constantly amazed at the quality of the meals we make using our Crock Pot and a little ingenuity. There's also nothing like coming home from a workday with the smells of a delicious dinner wafting in the air, and we believe that the prep time required is so worth it.
This recipe came about when our kielbasa recipes were wildly popular and even featured on the Today Show. In this Crock Pot recipe, kielbasa livens up classic German-style red cabbage and apples. The onions are lightly caramelized beforehand for extra flavor and warmth.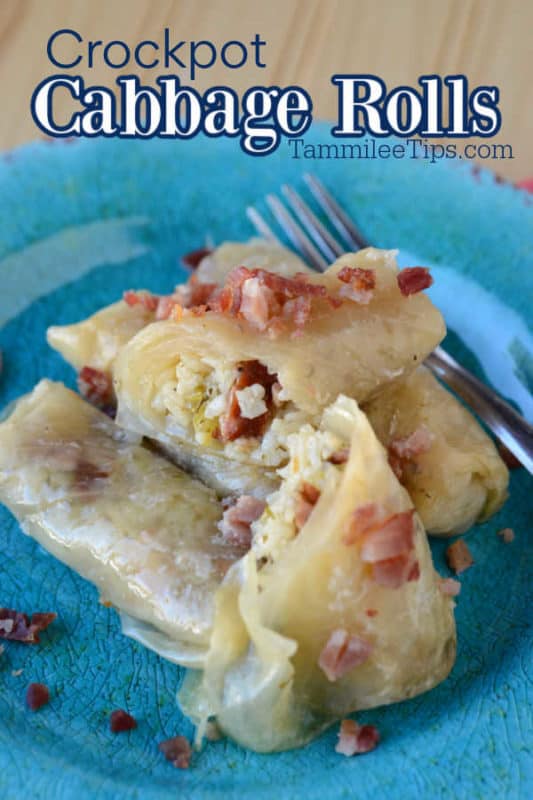 In this old-fashioned recipe made with your slow cooker, sautéed kielbasa, bacon, rice, and aromatic spices are nestled in rolls of softened sour cabbage. We've included guidance on using fresh cabbage in this recipe if you can't find sour cabbage or an alternative.
I don't currently have any dessert recipes with Kielbasa but it wouldn't surprise me in a weird way if at some point we do. Any thoughts or ideas on what to make?
Do you love recipes? Check out our copycat recipes, dessert recipes, and our CrockPot Recipes.
Follow Tammilee Tips on MSN, Facebook, Instagram, and Pinterest, for all of our recipe posts.
Nutrition information, including calories, protein, calcium, carbohydrates, fiber, vitamin c, potassium, cholesterol, sodium, trans fat, monounsaturated fat, polyunsaturated fat, and more, will vary depending on the products used.