Pucker Up for These Delicious Lemon Desserts! They are the perfect spring and summer sweet treat.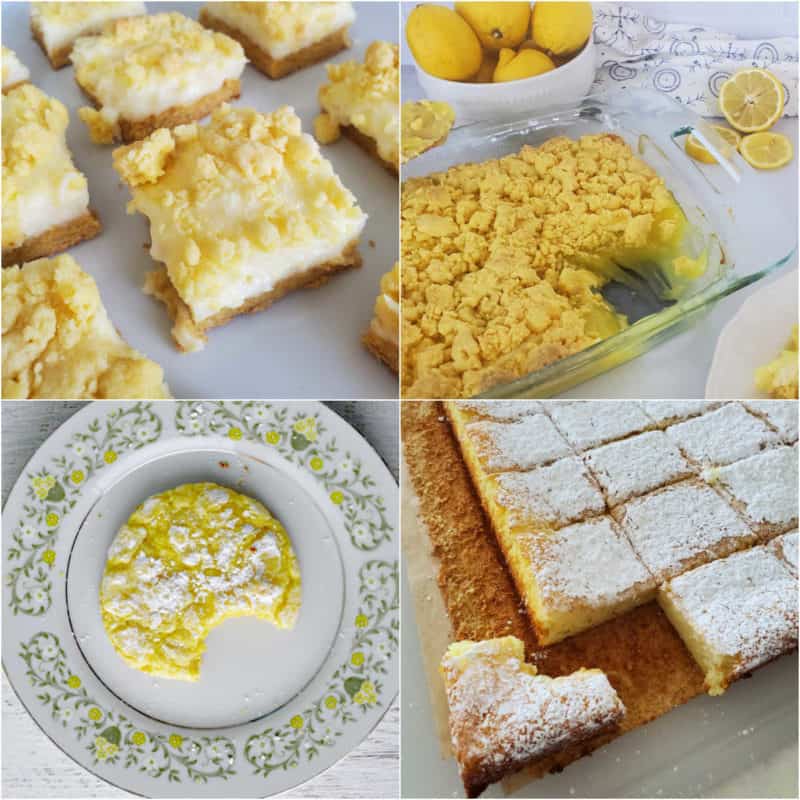 Easy Lemon Dessert Recipes
Lemons take front and center in many recipes, but their sweet-tart zest shines brightly in desserts. Our roundup of lemon desserts is sure to please the palates of all at the spring and summer dining table.
What Goes Well With Lemon Desserts?
Here are some ideas for pairing with lemon desserts:
White Chocolate
Dark Chocolate
Vanilla
Apples
Apricot
Banana
Raspberries
Strawberries
Blueberries
Cranberry
Grapefruit
Guava
Kiwi
Citrus Fruits (including orange, lime, and tangerine)
Mango
Nectarine
Peach
Pear
Cinnamon
Honey
Berries
Raspberry sauce
Coconut
Ways to Add Lemon to Desserts
Lemon Extract
Like other extracts used in cooking and baking, the alcohol base of lemon extract lets the ingredient provide concentrated lemon flavor in desserts without the acidity or bitterness of natural lemon juice. This is why it works so well in baking; it doesn't cause dairy-based ingredients to curdle on contact and ruin the texture of desserts.
Lemon extract can be purchased readily at the grocery store, but it's also easy to make at home. Steep lemon zest strips in a bottle of plain vodka, then let it develop for five to six weeks.
Lemon Juice
Compared to lemon extract, lemon juice adds milder and tarter lemon flavor to dishes. It is a great all-rounder for baking, as it brings out the natural flavors of fresh fruit and helps balance sweetness. The natural acidity of lemons also makes baked goods fluffy and light in texture.
It's important to note that bottled lemon juice differs from fresh lemon juice. Bottled lemon juice is convenient but at the cost of preservatives that may cause the product to have a chemically lemon taste. Use freshly-squeezed lemon juice for the most natural lemon flavor.
Lemon Zest
Unlike lemon extract and lemon juice, which are liquid-based ways to add lemon flavor, lemon zest is a dry ingredient that infuses the taste of lemon into desserts. Lemon zest has a brighter and sweeter lemon flavor than the fruit due to the essential oils in the rind.
Lemon zest can be paired with other citrus zests, like lime zest and orange zest, for a more complex citrus flavor. Use a zester or grater for zesting the rind.
To make the best use of your lemon harvest, extra lemon zest can be frozen and saved for another time.
Lemon Cake Mix
Lemon cake mix, the easiest way to make a lemon cake, has the benefit of adding a bright yellow color to baked goods. Like other cake mixes, it was conceived as a shortcut to a popular cake flavor.
Check out all of our cake mix recipes.
Lemon Jello Mix
Use lemon Jello mix when you want your lemon cake to be moist, flavorful, and thick instead of crumbly. It can be added dry to the cake batter or prepared and poured on top before baking, such as in our fit-for-a-Southern-barbecue lemon Jello poke cake.
Frozen Lemonade Concentrate
Frozen lemonade concentrate does way more than make a big batch of lemonade for warm-weather gatherings. It's a freezer super ingredient whose sweet-tart flavor can be baked into sweet treats and used in savory dishes and drinks.
Lemon Pie Filling
Lemon pie filling is made with eggs, cornstarch, and lemon flavoring. It adds a thick, lemon-curd-like texture to baked goods, such as our 2-Ingredient Lemon Bars, Lemon Dump Cake, and Crockpot Lemon Blueberry Dump Cake.
Best Lemon Dessert Recipes
There are so many amazing ways to use lemons in desserts! Including Lemon meringue pie, lemon curd, lemon Bundt cake. lemon pound cake, lemon frosting, lemon cupcakes, lemon mousse, lemon brownies, lemon ice cream, and even a Starbucks Lemon Loaf.
These are some of our favorite desserts with lemon flavor! Depending on the recipe we use regular lemons, Meyer lemons, lemon cake mix, or lemon zest.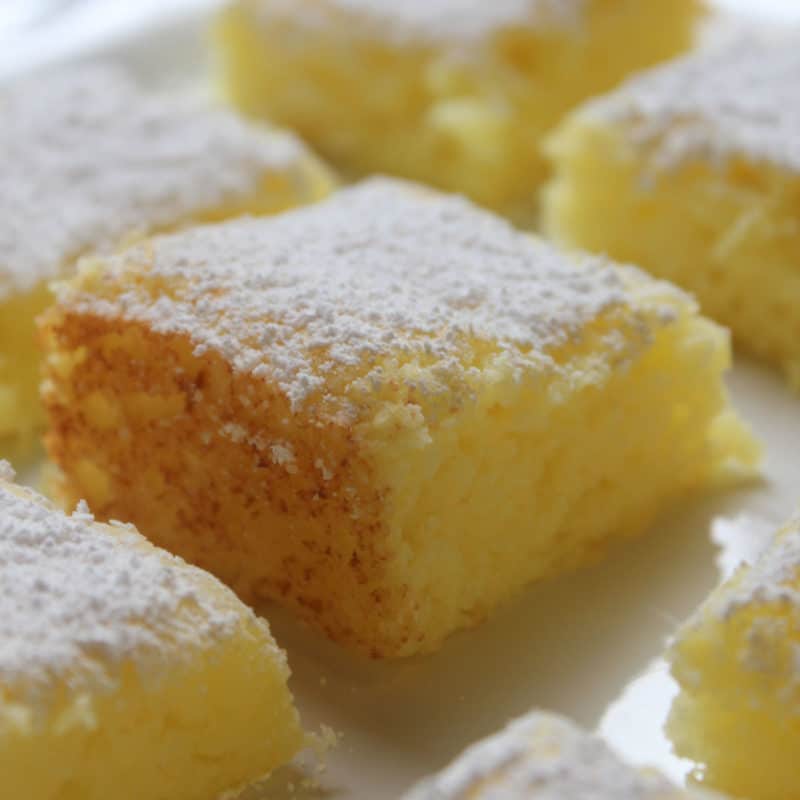 These simple two-ingredient lemon bars are among the most popular recipes we've shared.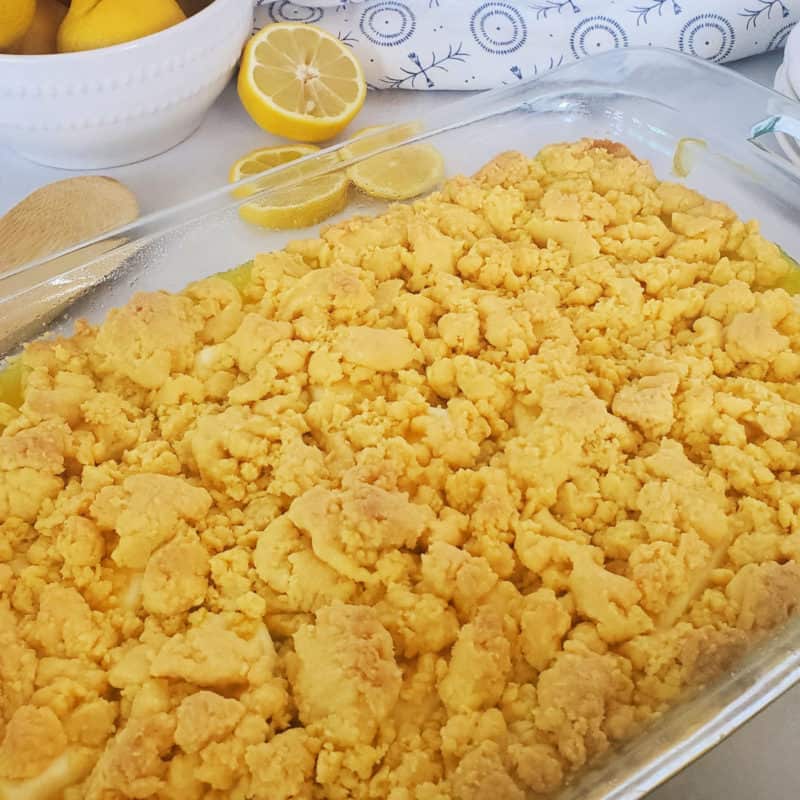 My mother-in-law loves lemons during the summer, and she enjoys this lemon dump cake with vanilla ice cream or Cool Whip. The lemon and cream cheese mixture is swoon-worthy when baked, as the cream cheese gets soft but doesn't melt. Use lemon cake mix instead of yellow cake mix for more lemon flavor.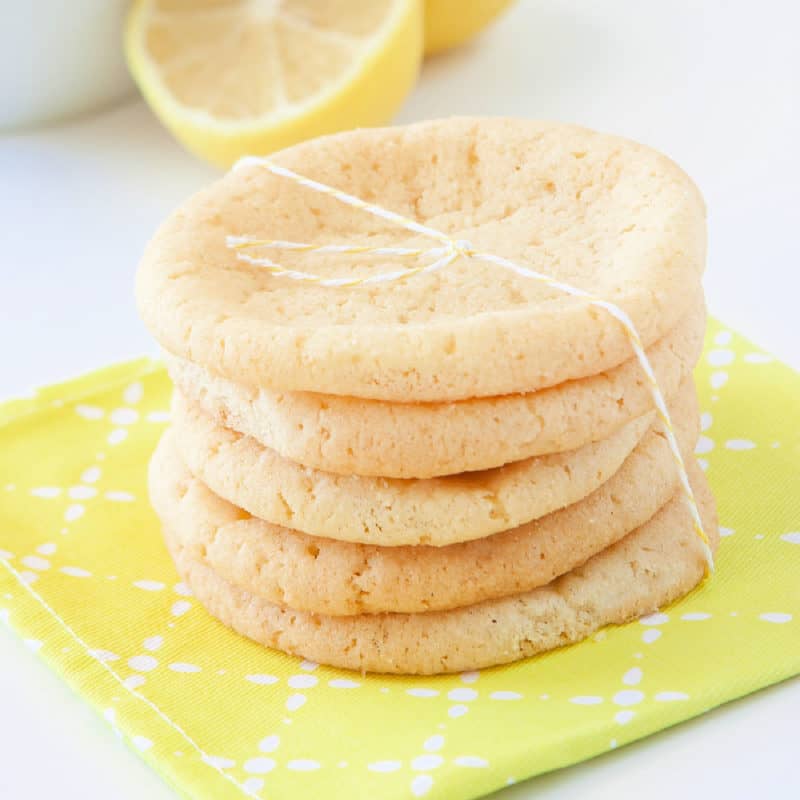 Soft and light lemon sugar cookies are the perfect accompaniment to warm weather and sunny skies. Even better, these cookies transform from raw ingredients to oven-fresh in only twenty minutes.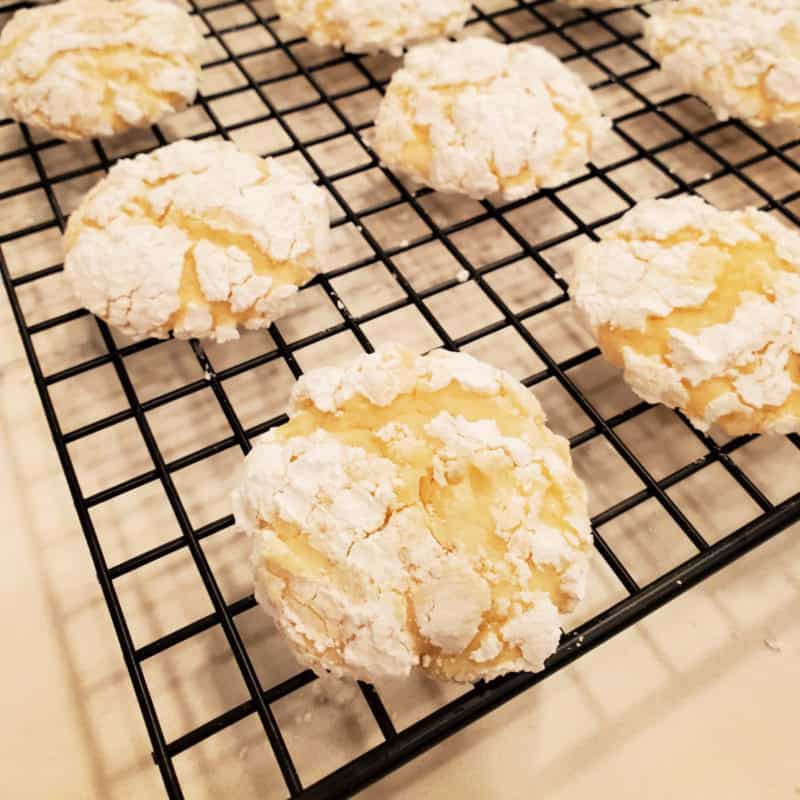 We enjoy taking cooking classes to perfect our craft as food bloggers, and yummy takeaways like these lemon butter cookies made with fresh lemons make the experience worth it.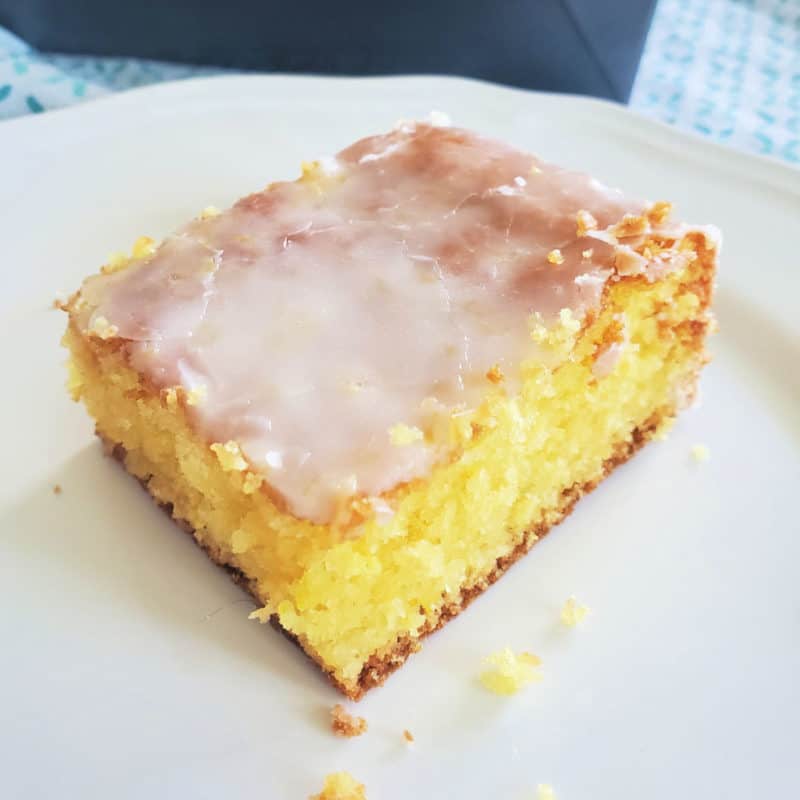 This lemon jello poke cake made with lemon cake mix is lusciously lemony from adding lemon Jell-O mix. Each bite is light, cooling, and refreshing on a hot day.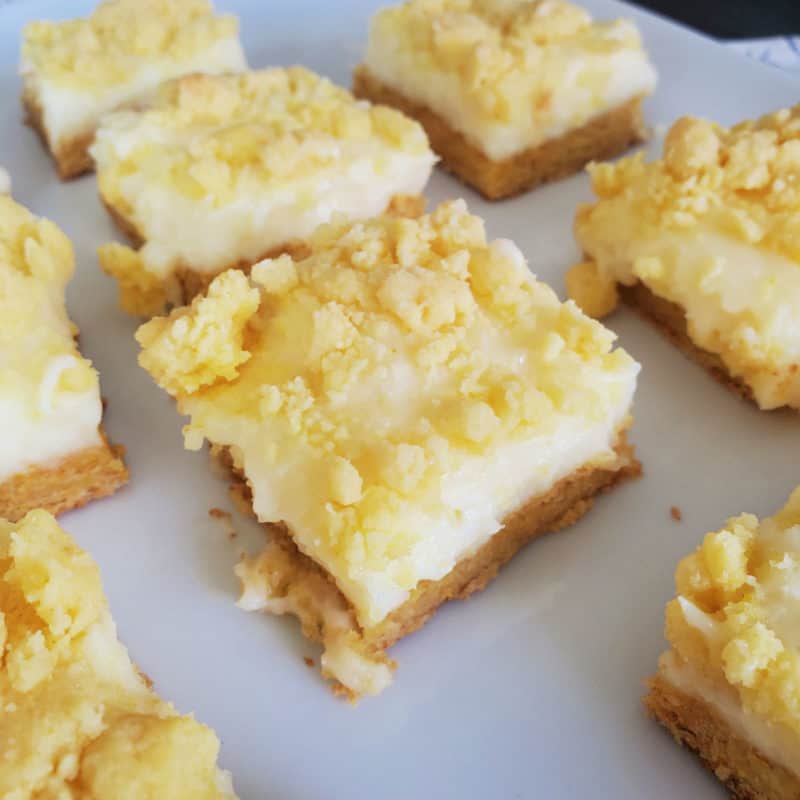 These bakery-quality lemon cheesecake bars are so delicious that you won't realize until you make them that they only require fifteen minutes of prep time.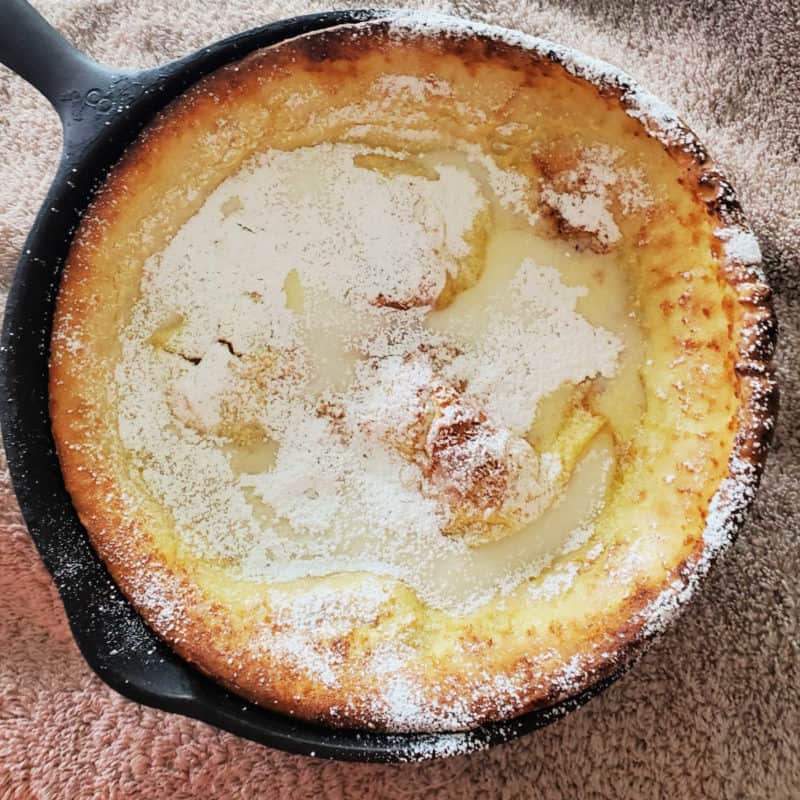 This puffy lemon skillet pancake is inspired by my favorite sweet brunch treat from Kendall Yards' The Yards Bruncheon, one of my favorite Spokane restaurants. The lemon zest and lemon glaze topping make it extra zesty.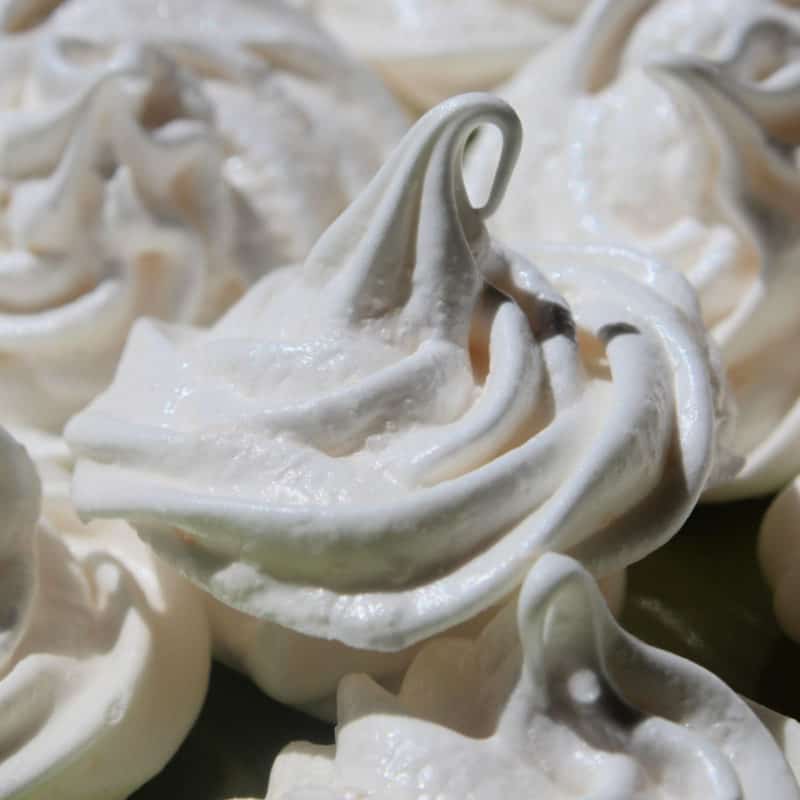 Making meringue is a culinary feat that is simple in concept but harder to master, as it is so sensitive that even small amounts of movement can disrupt the process. I made these sweetly tart lemon meringue cookies after achieving success with my Starbucks Coffee Meringue Cookies. The stiff white peaks take some finesse to perfect but are worth it.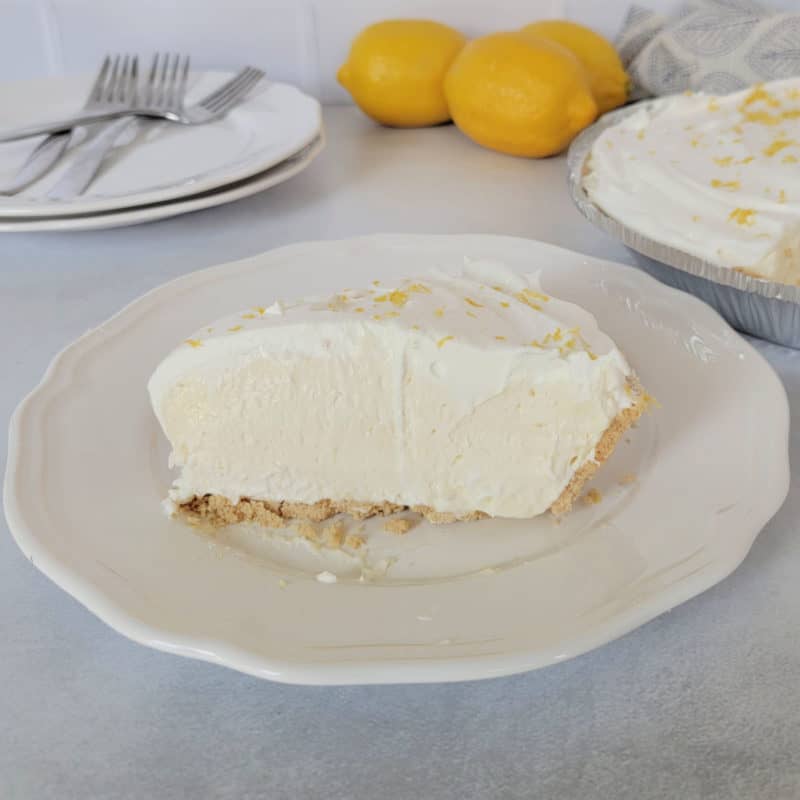 The cloud-like icebox pie is a nostalgic classic from the South, not to mention the lazy baker's best friend. No-bake desserts like this light and refreshing lemon icebox pie save your kitchen from turning into a hot summer inferno. Garnish this fluffy delight with blueberries, whipped cream, and more lemon zest.
A slice of lemon ice box pie is the perfect summer treat.
Serve in a graham cracker crust!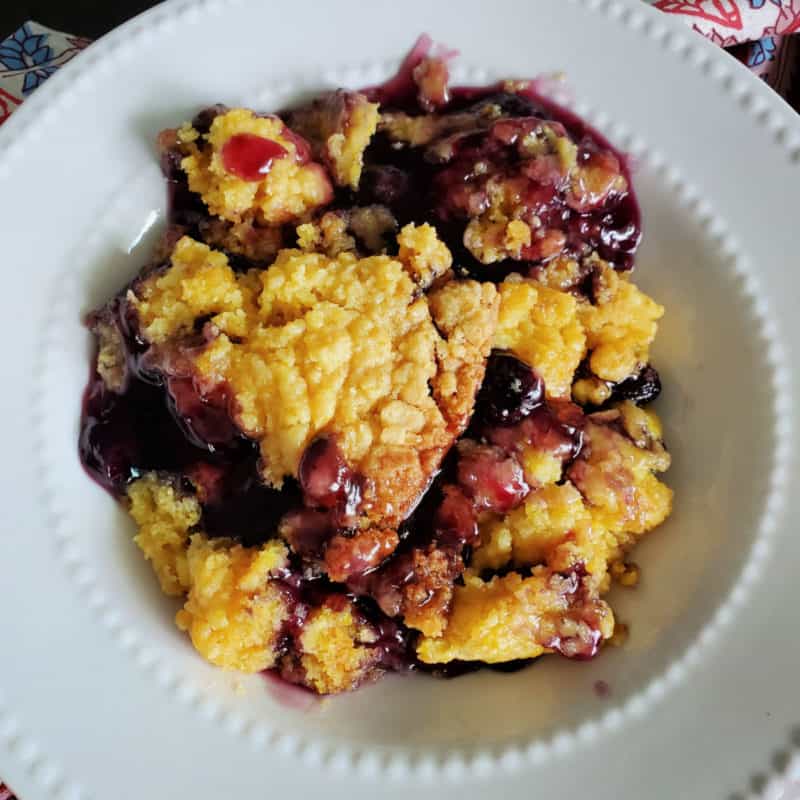 Our Crock Pot dump cake stars the winning warm weather flavor combination of tart lemon and sweet summer blueberries. As with our Cherry Dump Cake, we've added two cans of blueberry pie filling for an exceptionally fruity dessert. Serve it with vanilla ice cream or whipped cream.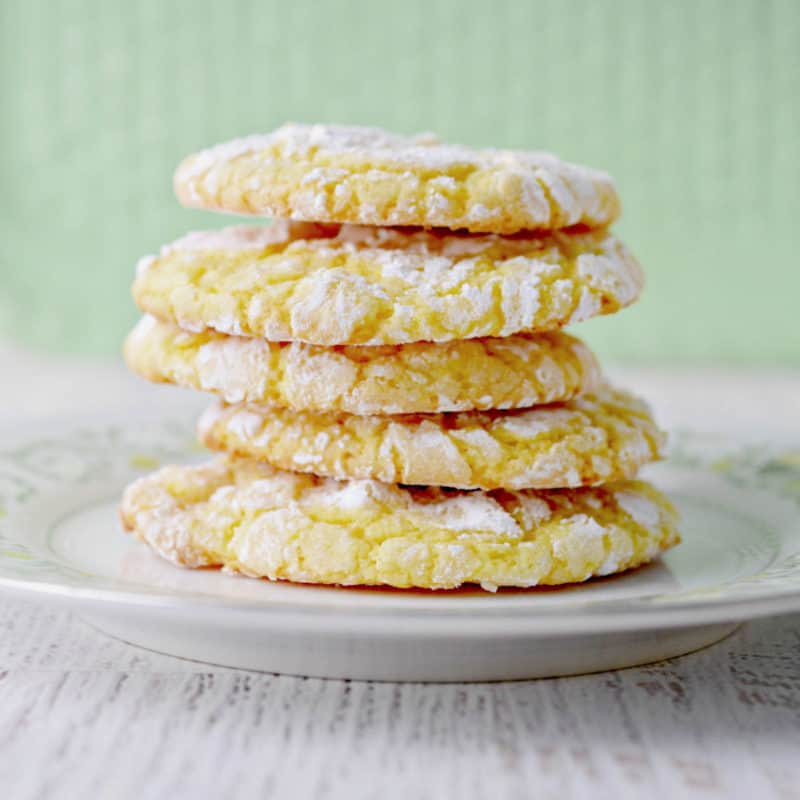 These chewy lemon crinkle cookies made with yellow cake mix and lemon pudding are a sweet Easter, spring, and summer treat.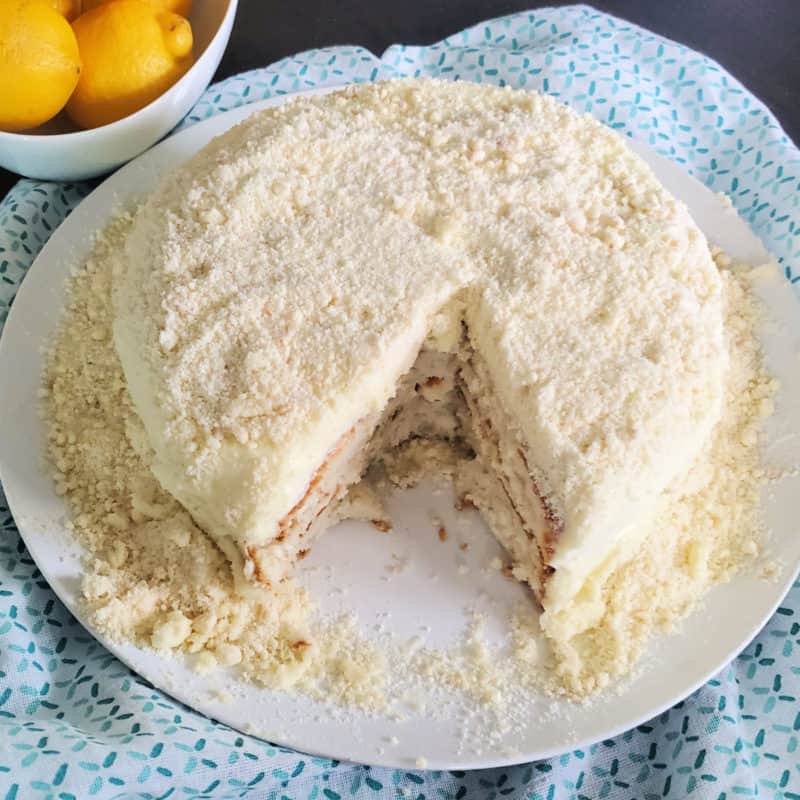 You'd never guess that boxed white cake mix is behind this creamy lemon cake. The vanilla crumb topping feels so indulgent for a homemade cake. For the best results, we recommend chilling it in the fridge for a minimum of three hours to let it set before cutting.
This cake is one of my favorite Olive Garden Recipes.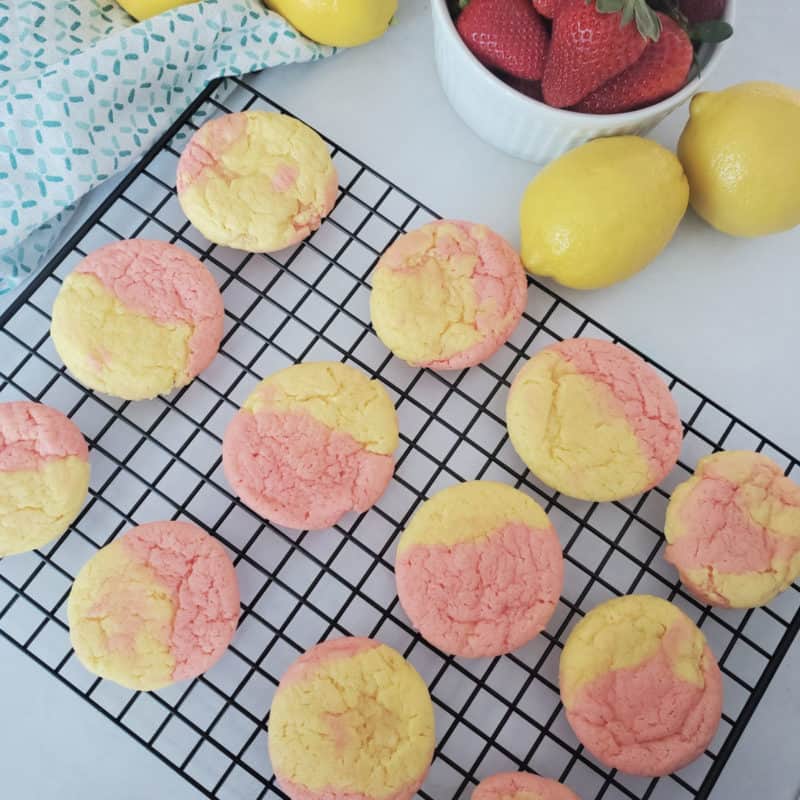 Strawberry Lemonade Cookies are a fun easy cake mix cookie perfect for spring and summer! They are so easy to make and taste amazing.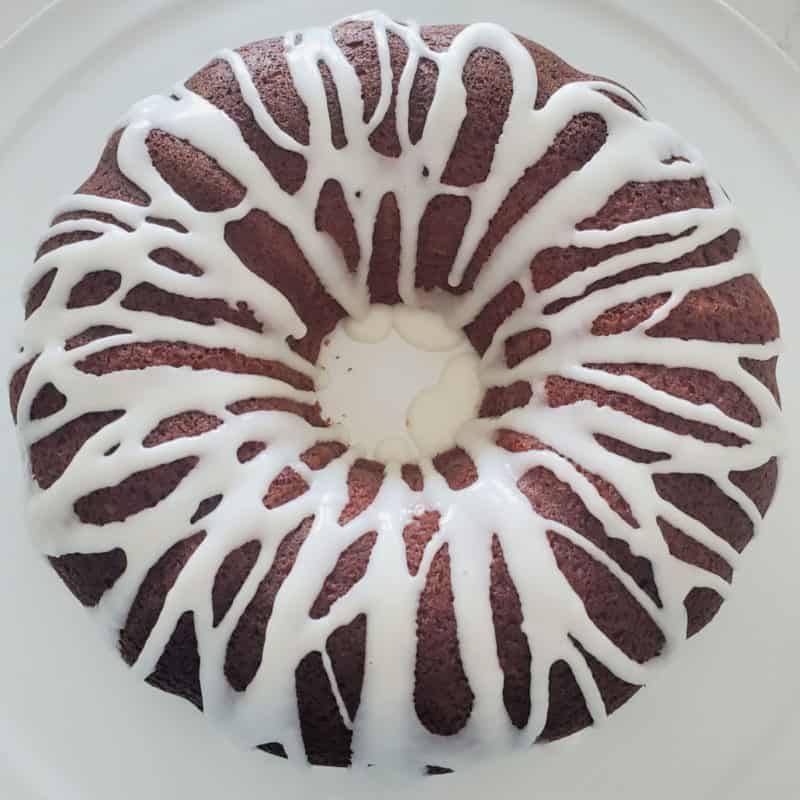 Mountain Dew Cake is a moist citrus-flavored cake that tastes amazing. The perfect fun spring cake dessert for Easter or any day of the year.
Recipe Tips
Printable recipe card instructions are available in each recipe post.
Nutrition information, including calories, protein, calcium, carbohydrates, fiber, vitamin c, potassium, cholesterol, sodium, trans fat, monounsaturated fat, polyunsaturated fat, and more, will vary depending on the products used.
Additional Recipe Collections
Easy Bisquick Recipes - Everything from breakfast to snacks, to comfort food, and more! All of these recipes with Bisquick are made with simple ingredients and are quick and easy recipes!
Road Trip Snacks - Easy and Budget-Friendly Recipes for the Open Road! This collection of road trip snacks and treats includes both salty, sweet, and savory!
Cherry pie filling recipes - These cherry pie filling recipes, which range from Crock Pot favorites to boxed cake mix treats and pies.
Easy Dump Cake Recipes - including crockpot dump cakes and oven-based dump cakes! These are the perfect potluck and holiday desserts.
Epic Cream Cheese Recipes - Everything from cream cheese dips, desserts, entrees, appetizers, and so much more! Great ways to use cream cheese in recipes.
Banana Recipes - Wondering what to do with the ripe bananas on the counter? Don't worry we have a banana recipe you will love.
Do you love recipes? Check out our copycat recipes, dessert recipes, and our CrockPot Recipes.
Follow Tammilee Tips on MSN, Facebook, Instagram, and Pinterest, for all of our recipe posts.