Fall is here!!! The leaves have changed color and sadly fallen to the ground, football is going strong, and I am using my crock pot almost daily.  Today I am so excited to share with you a fantastic new crock pot recipe……Crock Pot Bourbon Glazed Kielbasa Recipe!  HELLO YUM!
This recipe is crazy easy to make, tastes amazing and is perfect for Fall. Heck what am I saying it is perfect for any day of the year you want a crazy easy yummy recipe 🙂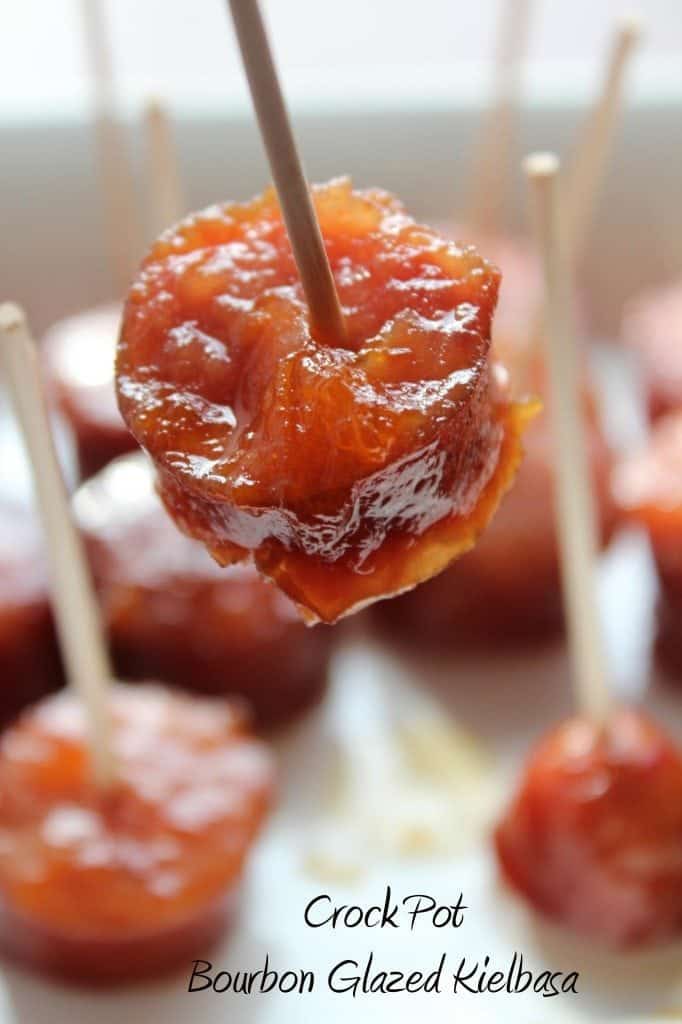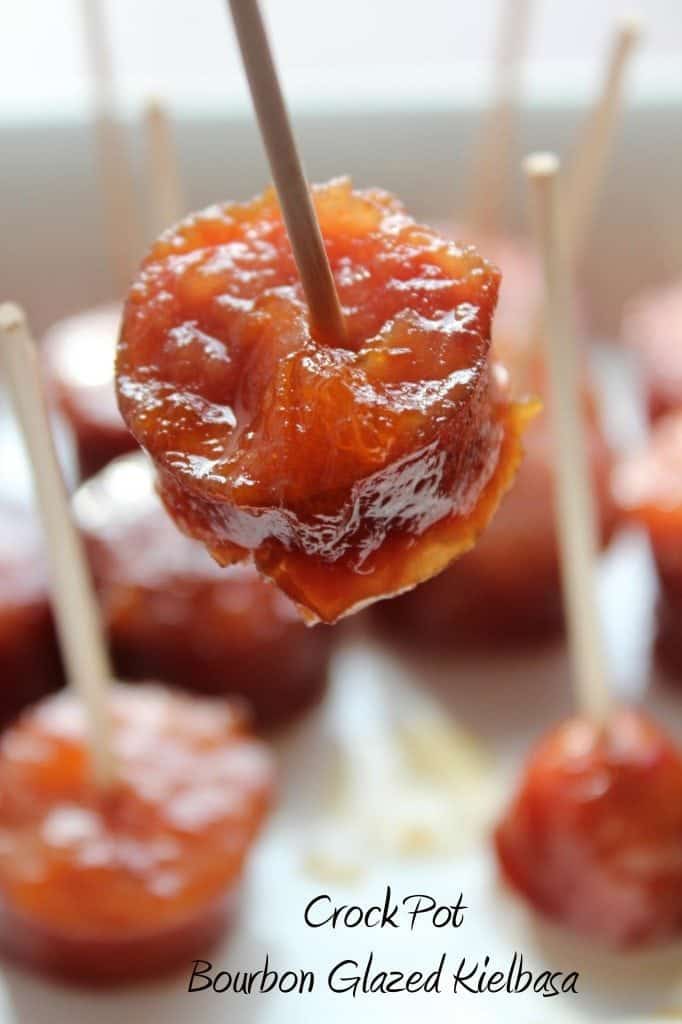 If you love Kielbasa make sure and check out our Crock Pot Spicy Barbecue Kielbasa.  They are amazing also! Heck, you could set up 2 crock pots and have everyone taste test both of them and decide which ones they like the best….
Crock Pot Bourbon Glazed Kielbasa 
Ingredients
1 pound Kielbasa, sliced
1 cup apricot preserves
1/2 cup maple syrup
2 tbsp bourbon or apple juice
Directions
1. Combine everything in the crock pot
2. Cover and cook on low for 4 hours
How easy are those directions! I love recipes that are so easy to make. This is the perfect recipe for football parties or holiday events. You can toss everything in the crock pot and it takes care of everything so you can relax and enjoy your event.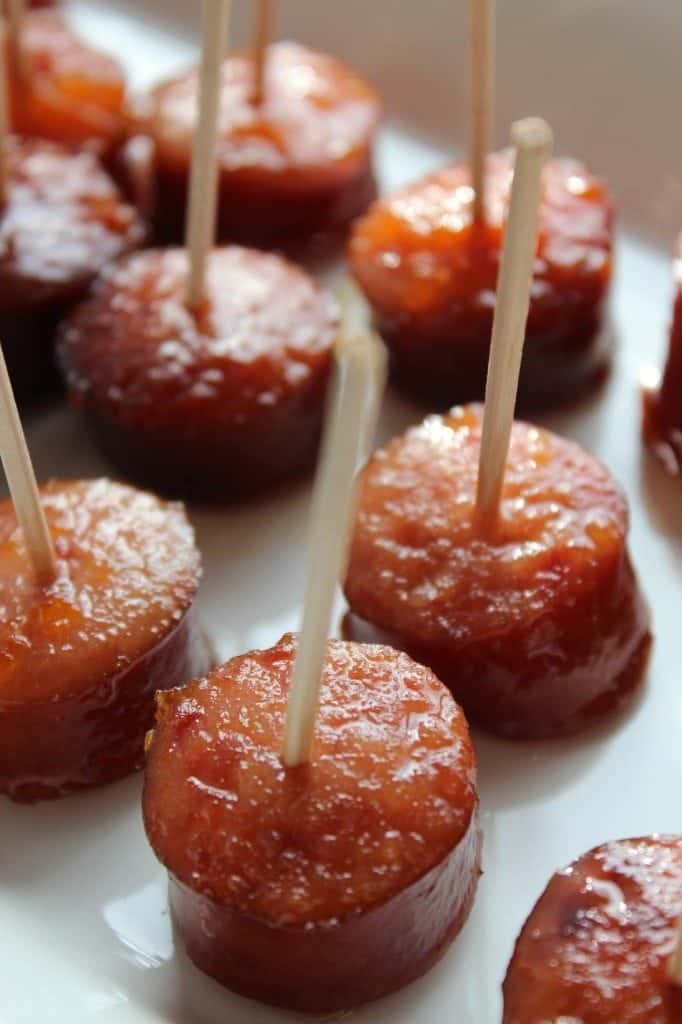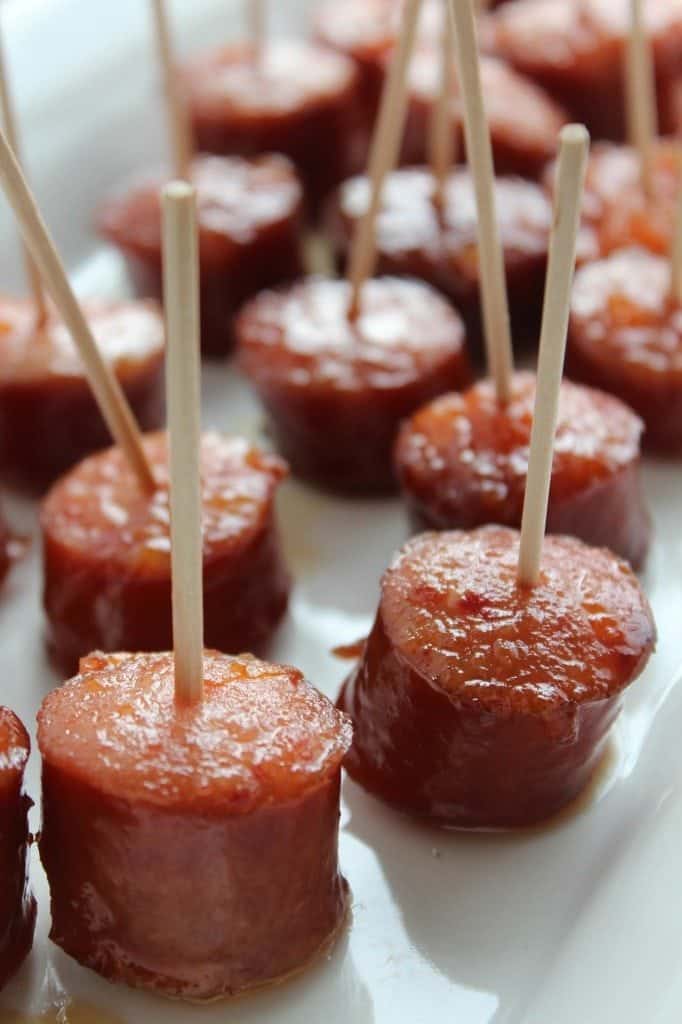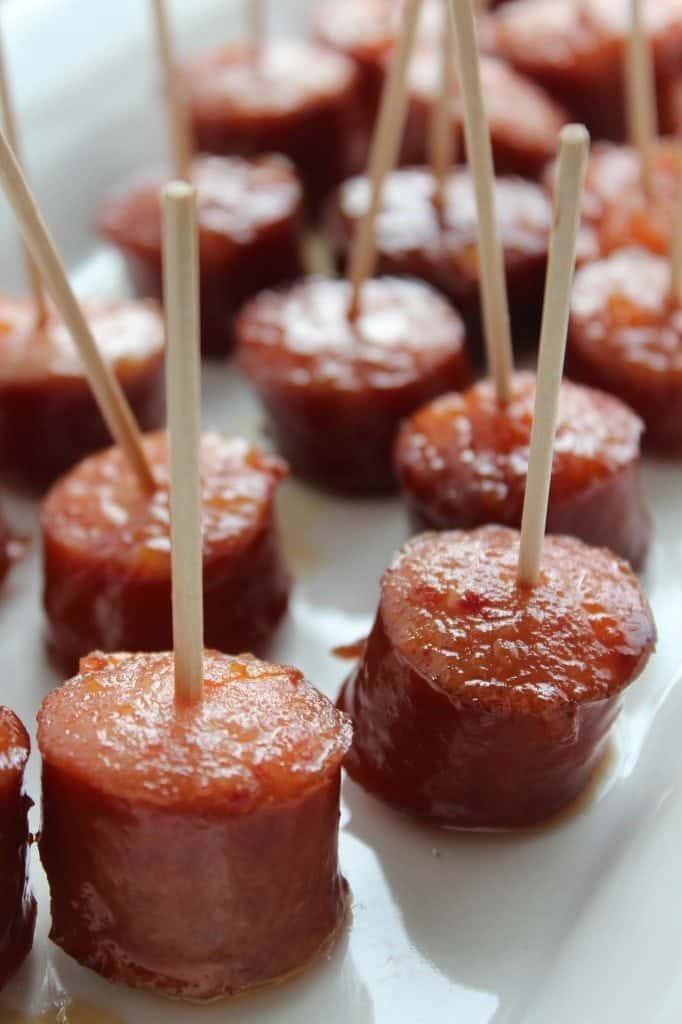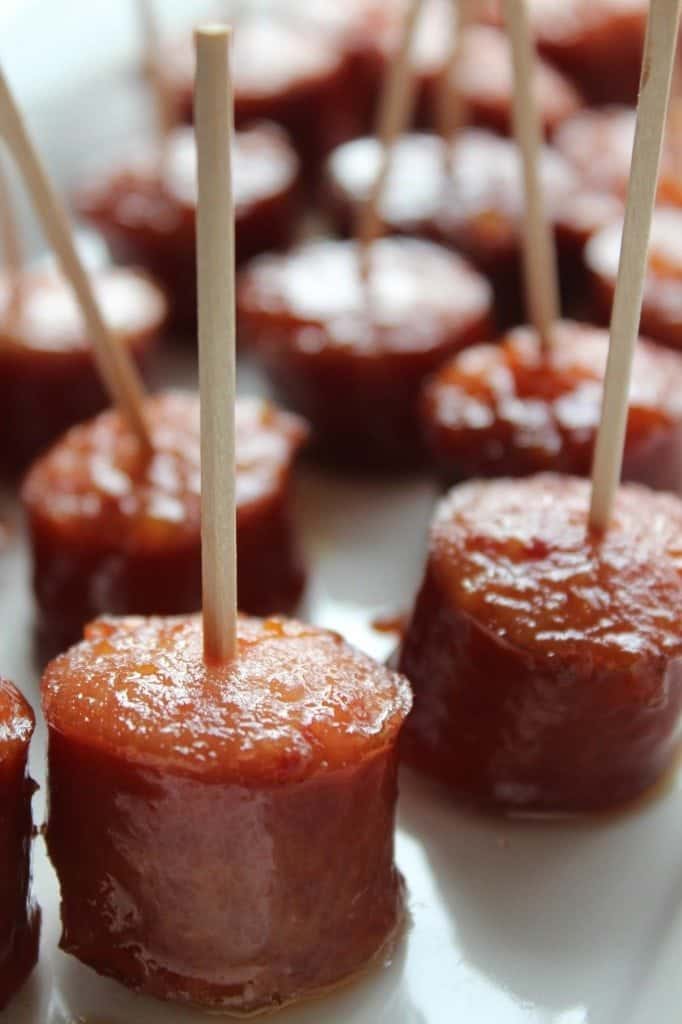 Do you love recipes? Check out our copy cat recipes, dessert recipes, and our Top 10 Crock Pot Recipes.
Top 10 Crock Pot Recipes
2. Crock Pot Tater Tot Casserole
5. Crock Pot Spicy Buffalo Ranch Chicken
6. Crock Pot Corned Beef and Cabbage
7. Crock Pot Spicy Barbecue Kielbasa
8. Crock Pot Bourbon Glazed Kielbasa
10. Crock Pot Cajun Boiled Peanuts

Crock Pot Bourbon Glazed Kielbasa
Ingredients
1 pound Kielbasa, sliced
1 cup apricot preserves
½ cup maple syrup
2 tbsp bourbon or apple juice
Instructions
Combine everything in the crock pot
Cover and cook on low for 4 hours