Winter is here and I am all about comfort food right now! It doesn't get much better than these Slow Cooker Crockpot Soup Recipes! These Crock Pot Soup Recipes are filling, oh so delicious and best of all, super easy to make!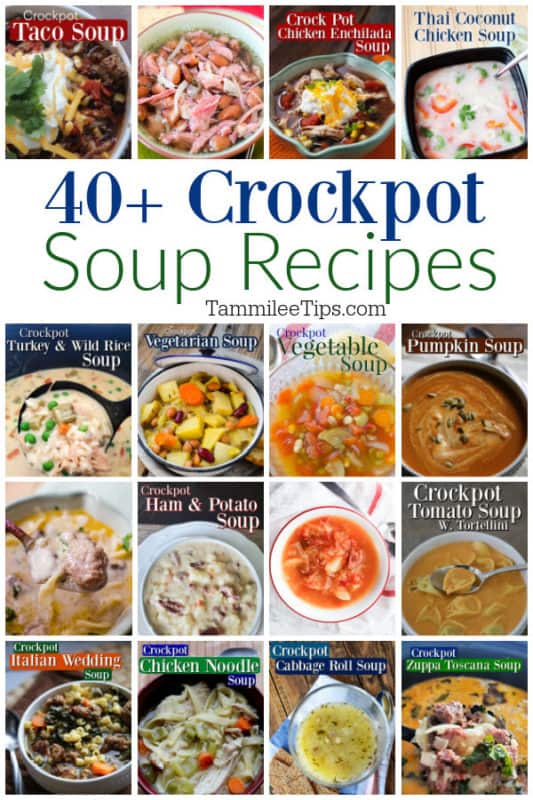 Best Crockpot Soup Recipes
I love coming home to the house smelling amazing from the soups cooking in crock pot. Do you have a favorite soup you love making in the slow cooker? We would love to hear about it so we can try it out.
I make soup all year long and freeze the leftovers.
I love knowing that John can easily warm up soup when he comes home from work and I am traveling. They also work great to bring to family members as a gift. We try and bring soup and other crockpot meals to John's grandmother and mom when we visit with them.
That way they do not have to stress about cooking a large meal for themselves.
You just can't go wrong using the slow cooker to make these fantastic soup recipes! They can also be frozen for enjoying later.
The cool fall and winter months are some of the busiest on the calendar, and having a few reliable soup recipes to warm the heart and soul is worth it. These tasty and diverse soup recipes are made effortlessly with your trusty Crock Pot.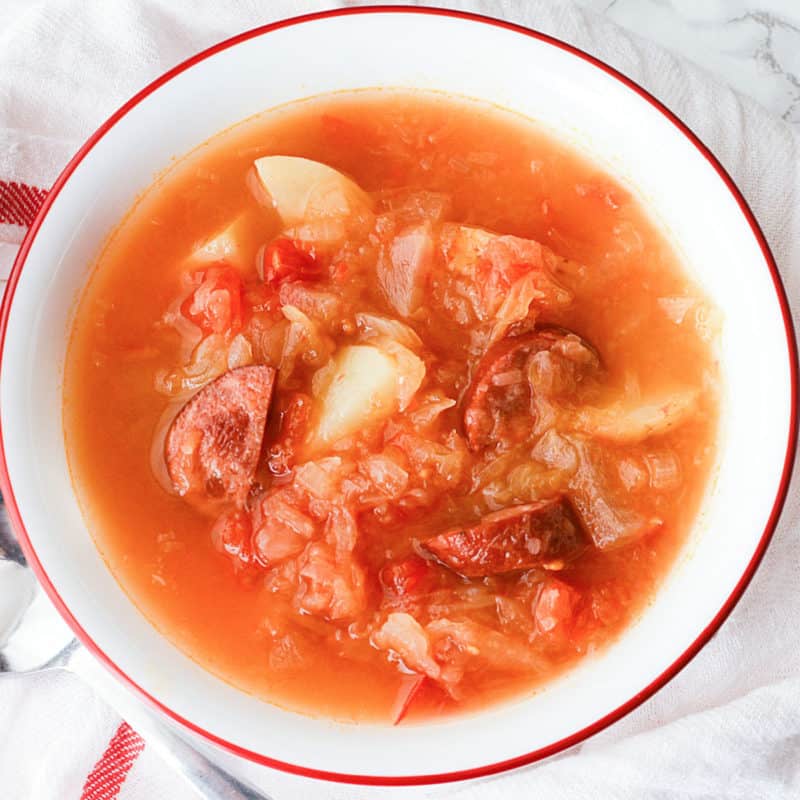 The flavors of this German-inspired slow cooker soup are rich and cozy. Diced potatoes and smoked sausage are simmered in a broth of onion, sauerkraut, and stewed tomatoes. Add sour cream and caraway seeds to your liking.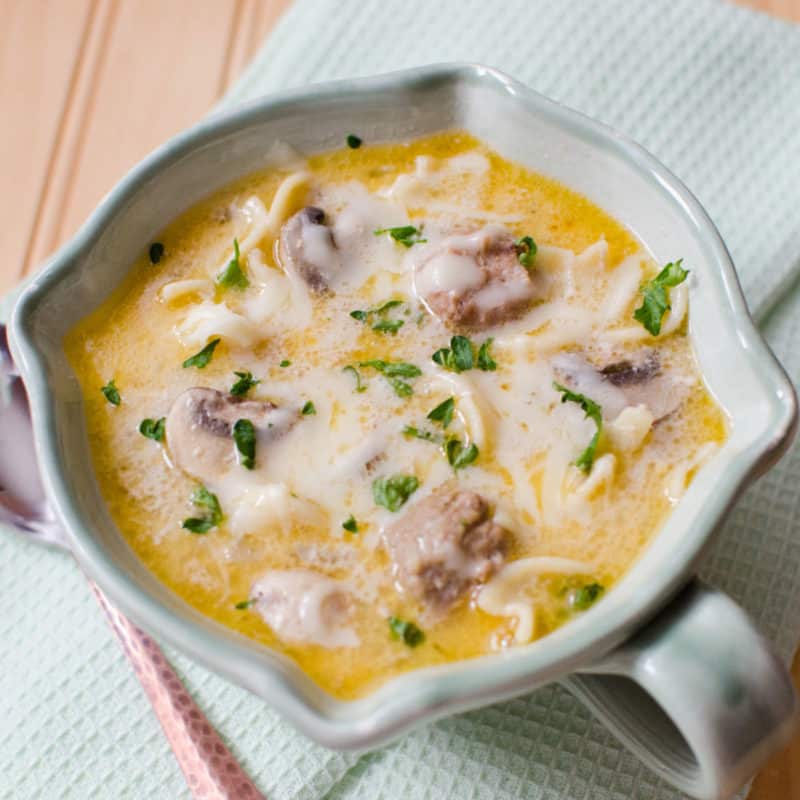 Look no further than this recipe for the ultimate fall comfort soup. This deconstructed meatball stroganoff is made with simple pantry staples and your trusty Crock Pot. Add a dusting of parmesan or mozzarella for extra richness.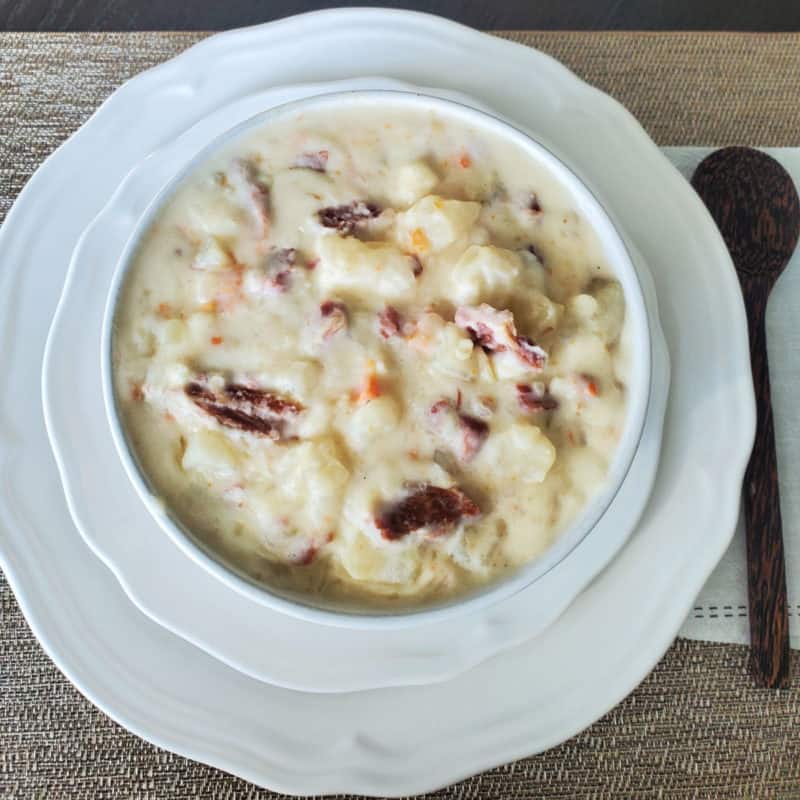 This rustic Crock Pot Ham and Potato Soup recipe is our household's go-to for repurposing leftover holiday ham. The Crock-Pot takes care of the cooking process and can be started before you leave the house for the day, making it effortless and perfect for a busy weekday dinner.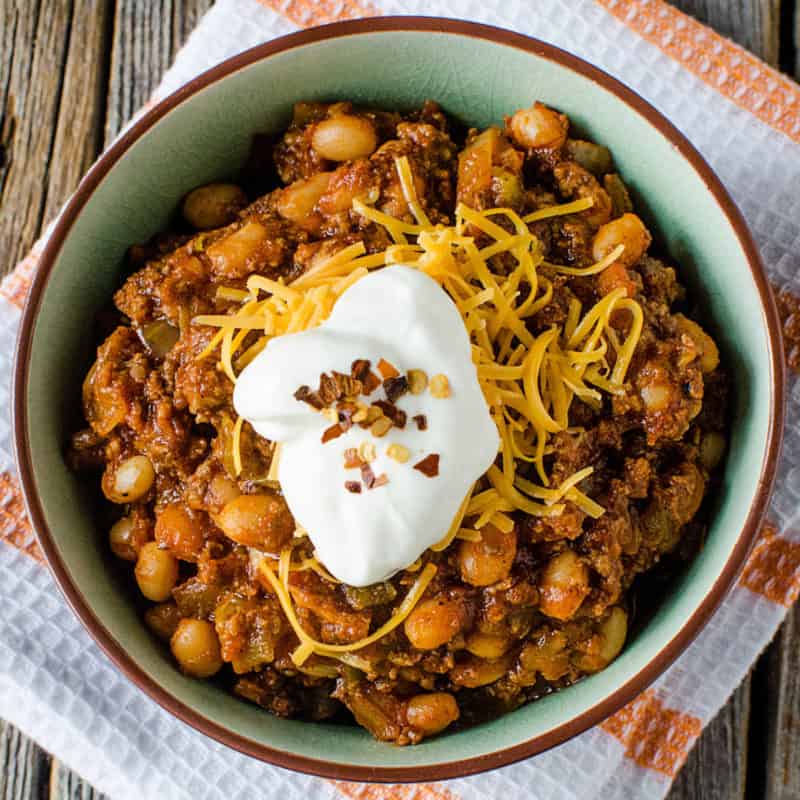 Bacon, cumin, chili powder, and medium-heat chili beans make this simple Crock Pot chili dish fragrant and complex. Spice it up with extra pickled jalapeño peppers and chili powder, then add onion rings and your favorite shredded cheese for garnish.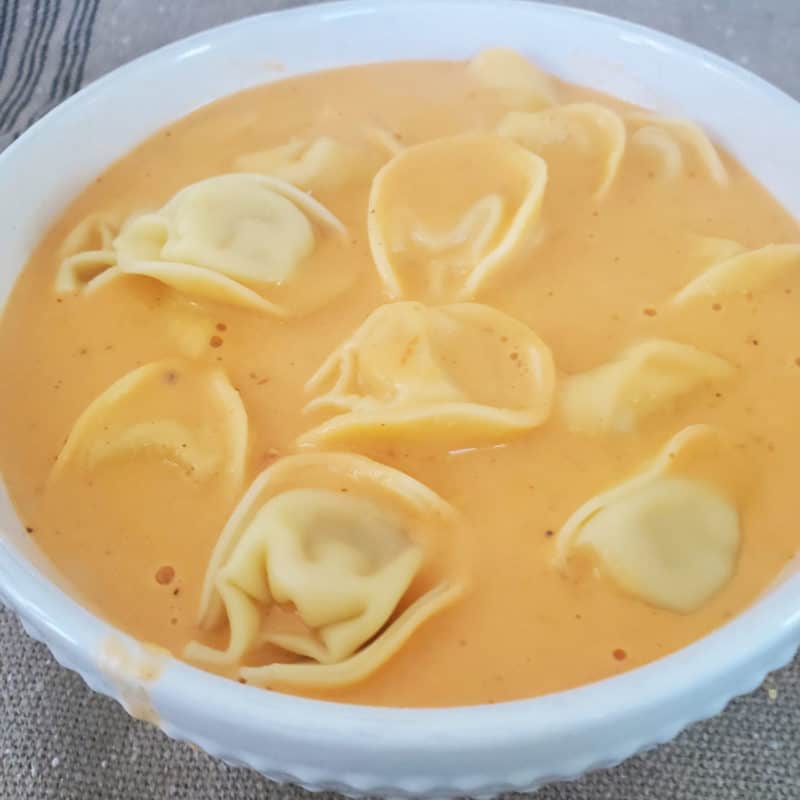 This recipe came to us courtesy of Easy Everyday Slow Cooker Recipes: 200 Recipes, a curated collection of globally and regionally-inspired slow cooker meals. It is chock-full of Italian spices, fresh tomato goodness, and cheese-filled tortellini.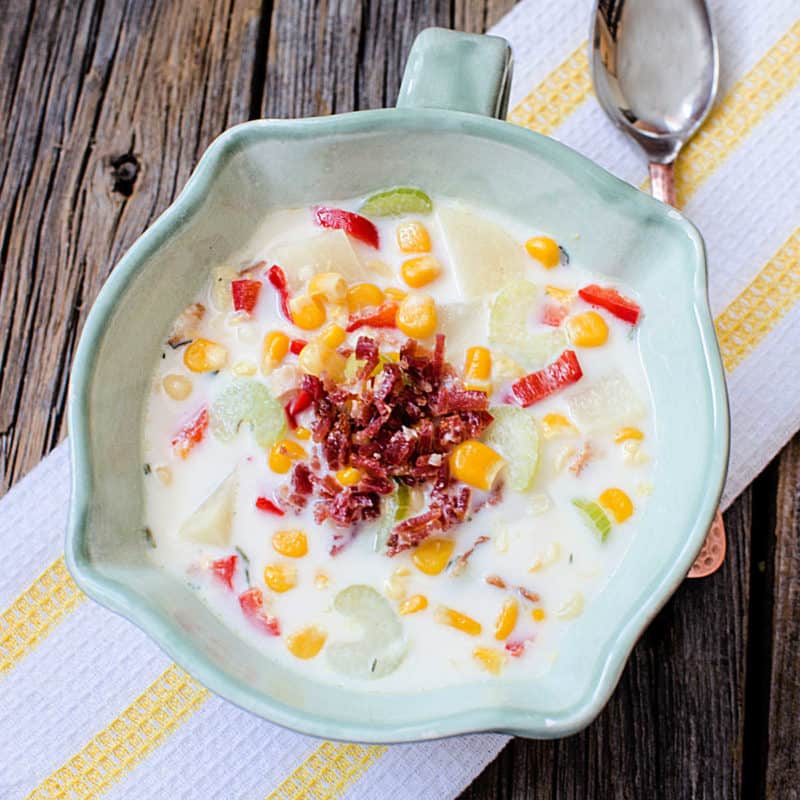 This creamy and savory chowder gets a boost from bacon, every meatatarian's favorite breakfast essential. It comes together in only a few short steps, and your Crock Pot handles all the legwork. Blend it on low with an immersion or a standard blender based on your desired consistency.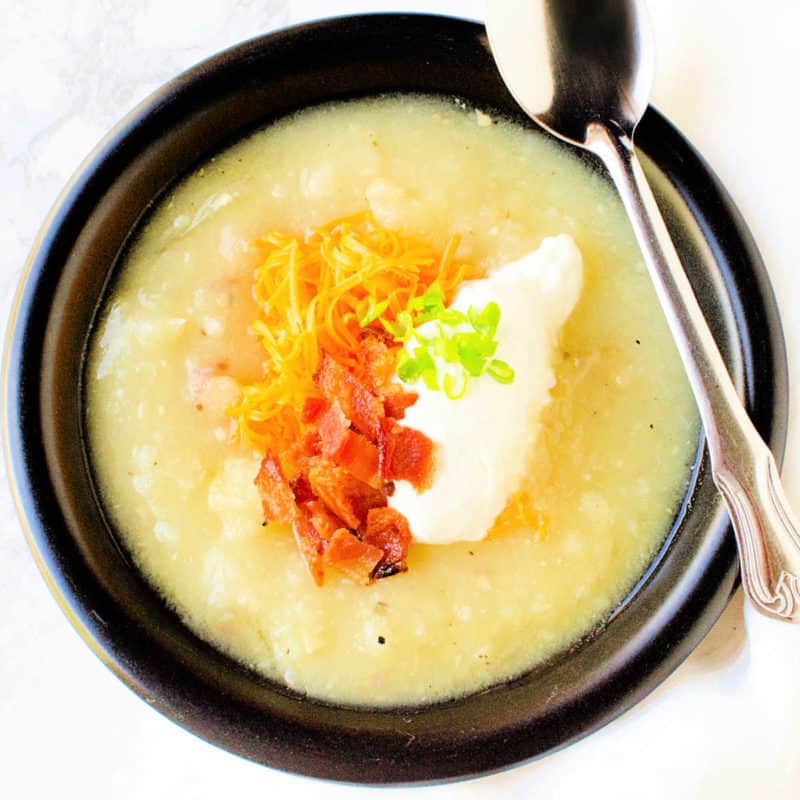 This creamy Crock Pot potato-bacon soup is a crowd-pleasing classic that will keep your household warm all winter. We use a hamburger meat chopper to break down the potatoes to the perfect texture. Use an immersion blender for an even more velvety soup.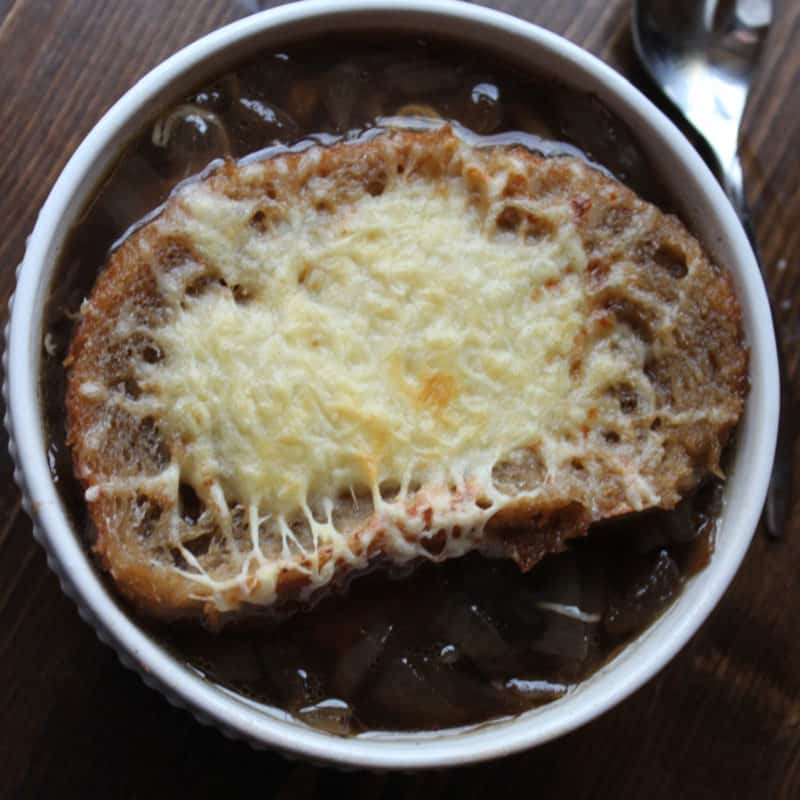 Thanks to the Crock Pot, making this French onion soup is effortless. Its aroma is a delight to come home to after a long day at work. Use sweet onions if you prefer a sweeter soup or white onions for a more savory soup. Vegetarians can replace beef stock with vegetable stock.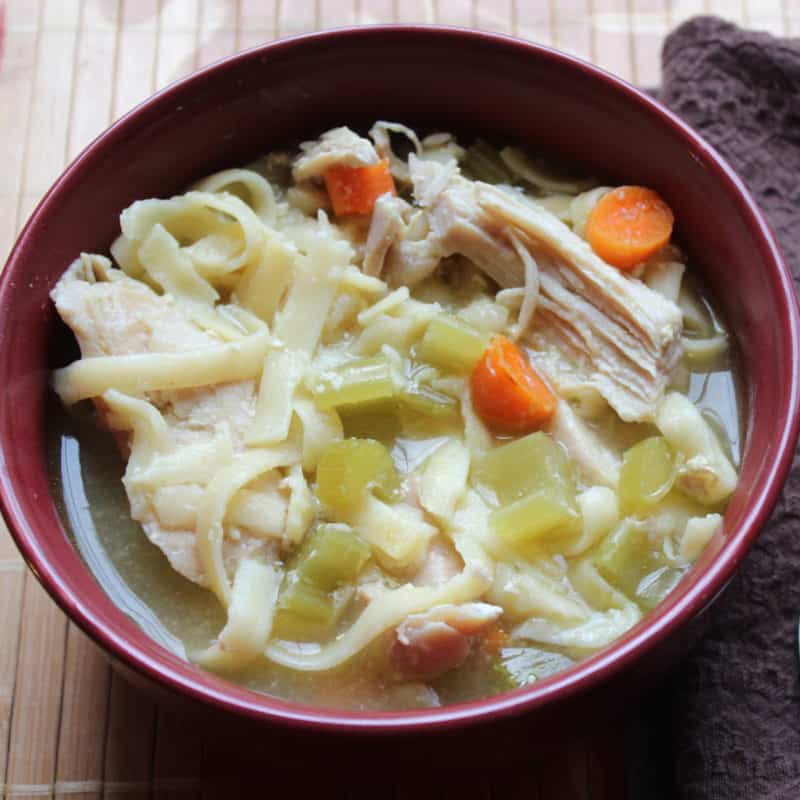 Chicken noodle soup is a known go-to for sick days and snow days, and the slow cooker makes the process simple. We prefer making the broth from a blend of chicken bouillon cubes and water, but you can also use chicken stock or low-sodium chicken broth. Add a bay leaf for a burst of flavor.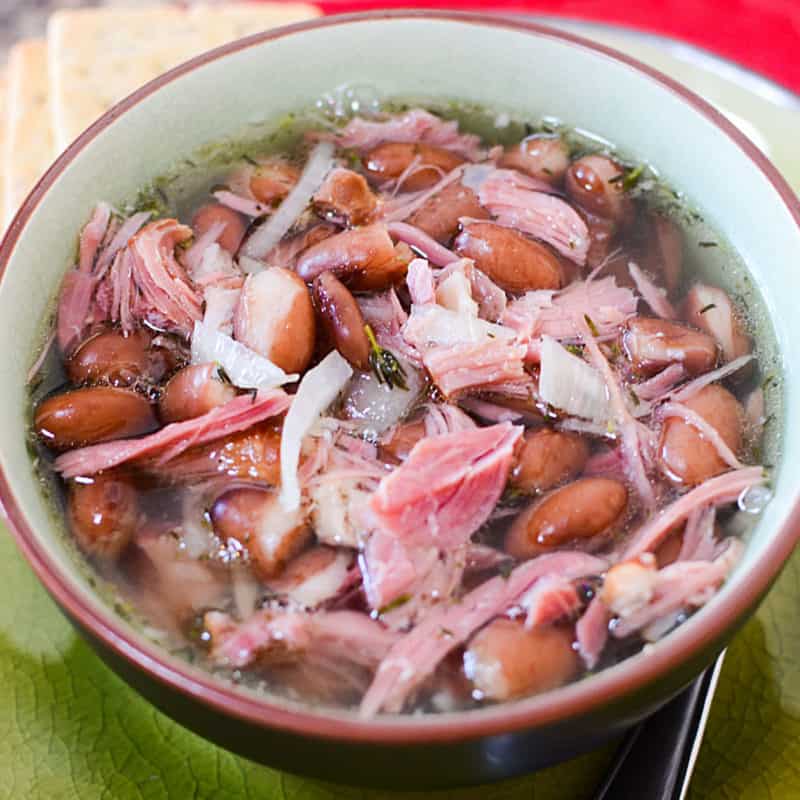 Finding new and creative recipes that breathe life into holiday ham leftovers, like this Crock Pot Ham and Bean Soup, is one of our favorite pastimes following a large feast shared with friends and family. Break up your ham into assorted pieces and freeze by size in Ziploc bags to ensure that you always have some cuts to work with.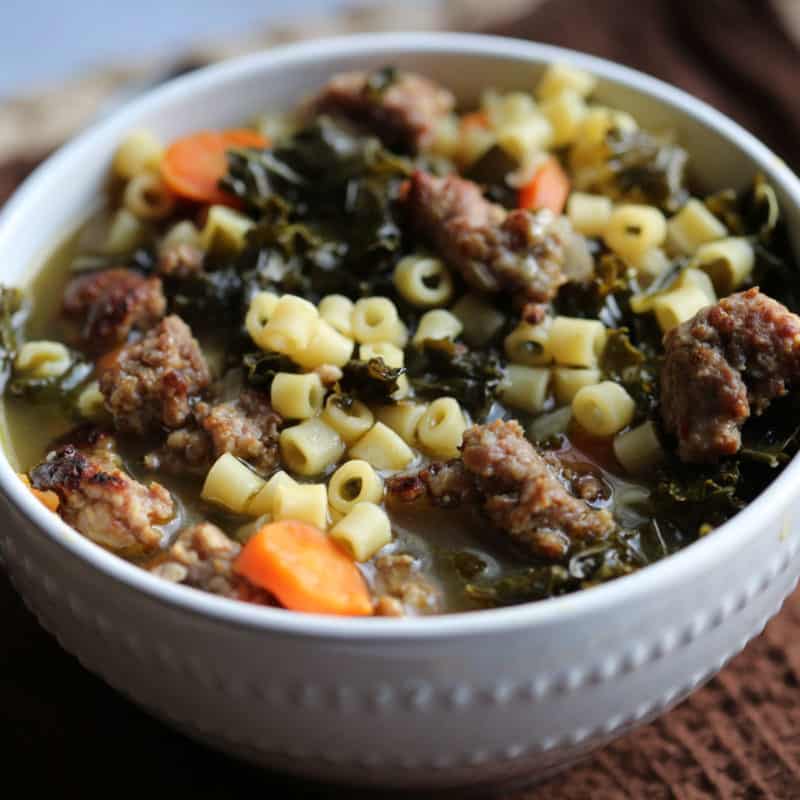 Italian wedding soup is a cozy Italian-American staple featuring fragrant red onion, lemon juice, bay leaf, minced garlic, and red chili pepper flakes. The Italian sausage, carrots, kale, and bite-sized pasta make it extra filling. Sprinkle parmesan on top for more decadence.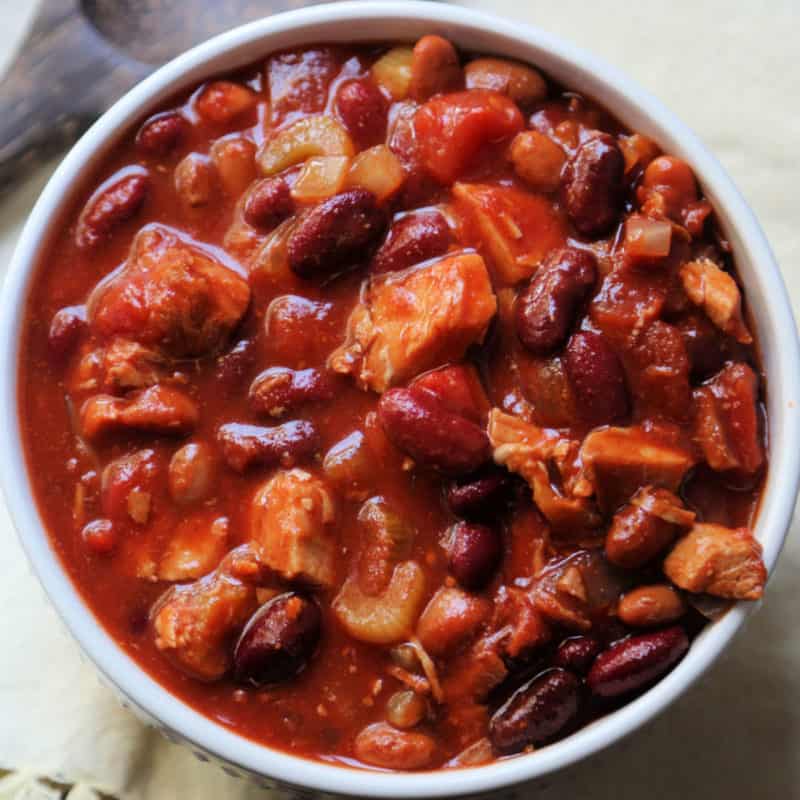 Though it may be healthier than its beef-based counterpart, this turkey chili doesn't fall short in flavor. It is also a delicious way to use up leftover holiday turkey. Top it with shredded cheddar, sour cream, or even diced avocados.
Need cornbread to go with your chili? We have Jiffy Cornbread with Sour Cream, Crock Pot Cornbread, and a Creamed Corn Casserole.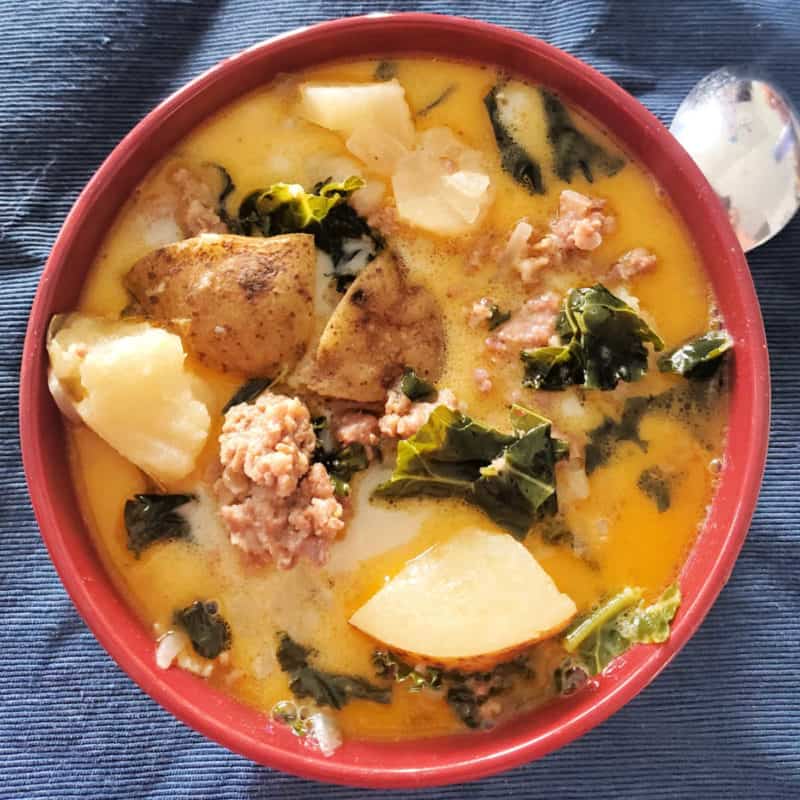 This one is for those winter nights you want a restaurant-quality soup but can't be bothered to leave the house - don't worry, we get it! Zuppa Toscana, or Tuscan soup in Italian, is a chunky soup much like Olive Garden's Chicken Gnocchi. Instead of flavorful chicken and tender gnocchi, this Crock Pot soup has Italian sausage, potatoes, kale, and garlic cloves. Opt for spicy Italian sausage if you like it hot.
This is one of our favorite Olive Garden Recipes.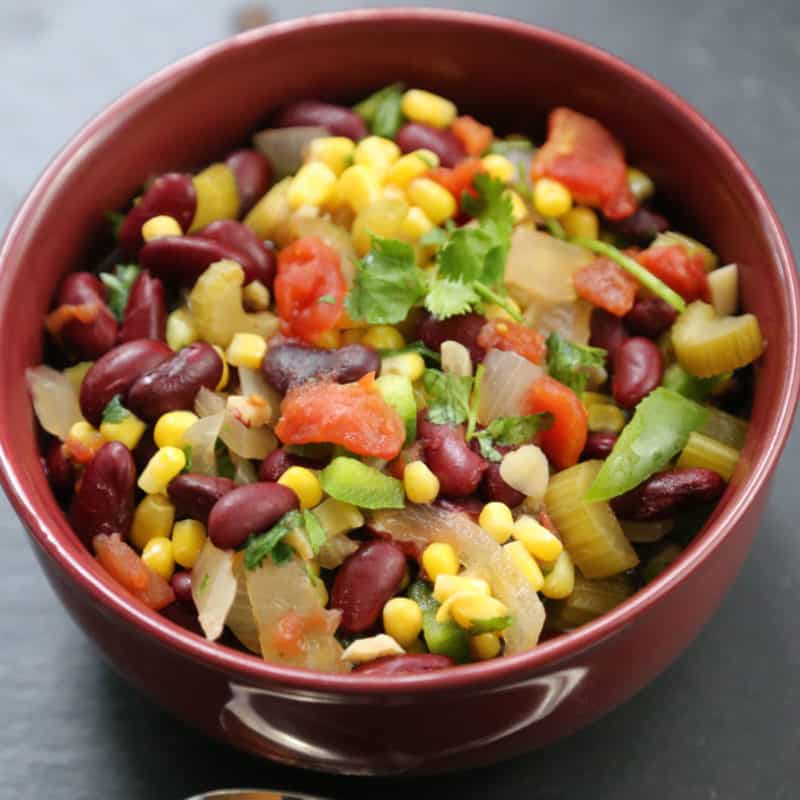 While we haven't yet figured out how to chop onions without tearing up, we've brought you this vegetarian chili filled with red kidney beans and a medley of spices.
Want vegetarian-friendly chili with a kick? Try our Crock Pot Three Bean Vegetarian Chili.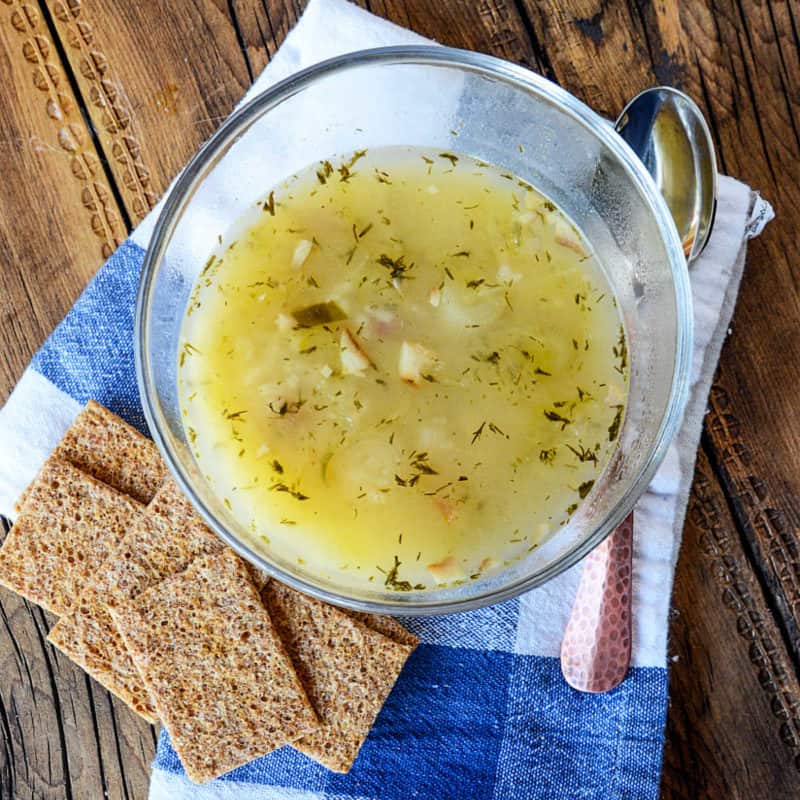 Although this deconstructed cabbage roll soup calls for sour cabbage, you can swap it for sauerkraut, as this is fundamentally the same product. Leftovers freeze well, making this the ideal make-ahead recipe when you want a comforting soup at the ready.
Serve this cozy soup with our Crockpot Ranch Oyster Crackers or our Dill Seasoned Oyster Crackers.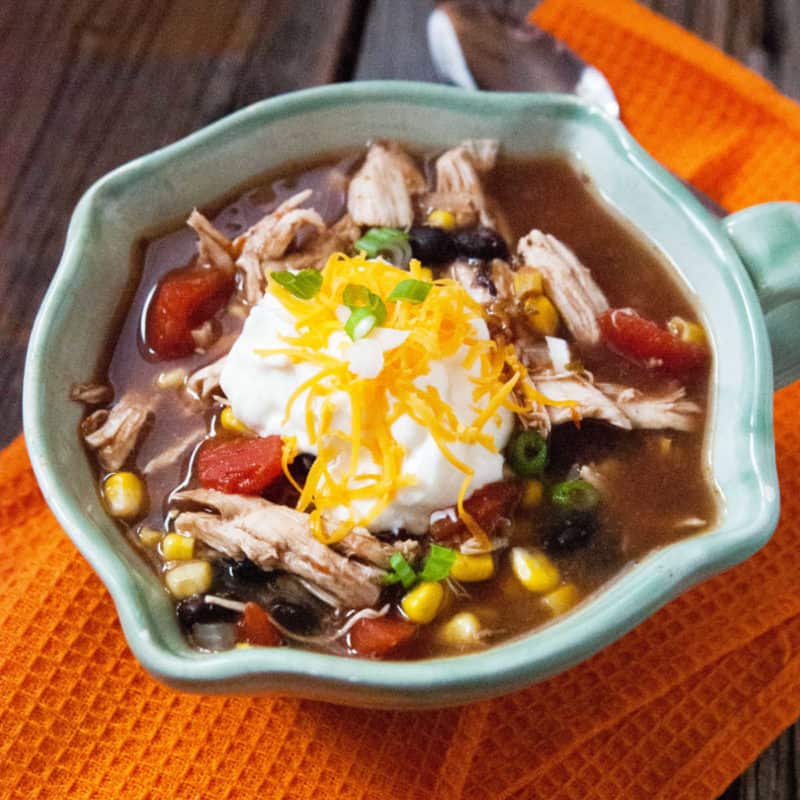 There are so many ways to make this Crock Pot chicken enchilada soup with a kick or not spicy at all. For additional heat, swap the petite diced tomatoes with a spicy variety and add chili powder to your liking.
For a fun twist, trade black beans for pinto beans. Top with tortilla chips, sour cream, shredded cheese, diced avocados, or your favorite Mexican fixings.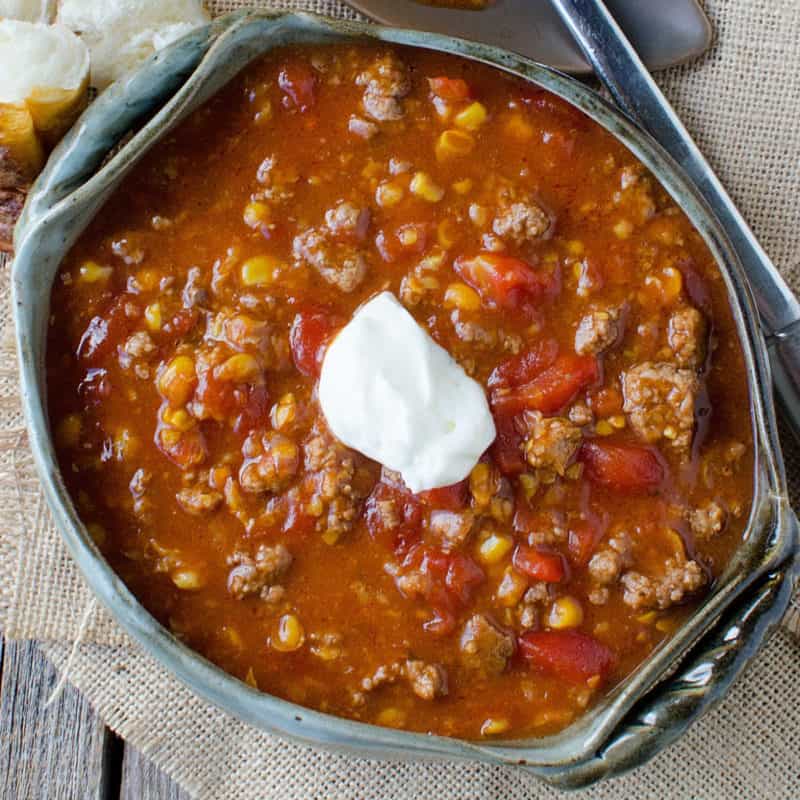 This hearty slow-cooker soup features hamburger meat and shredded chicken breast in a comforting broth of creamed corn and tomatoes. It gets a kick from the winning combination of ketchup, Worcestershire sauce, Tabasco, and lemon juice.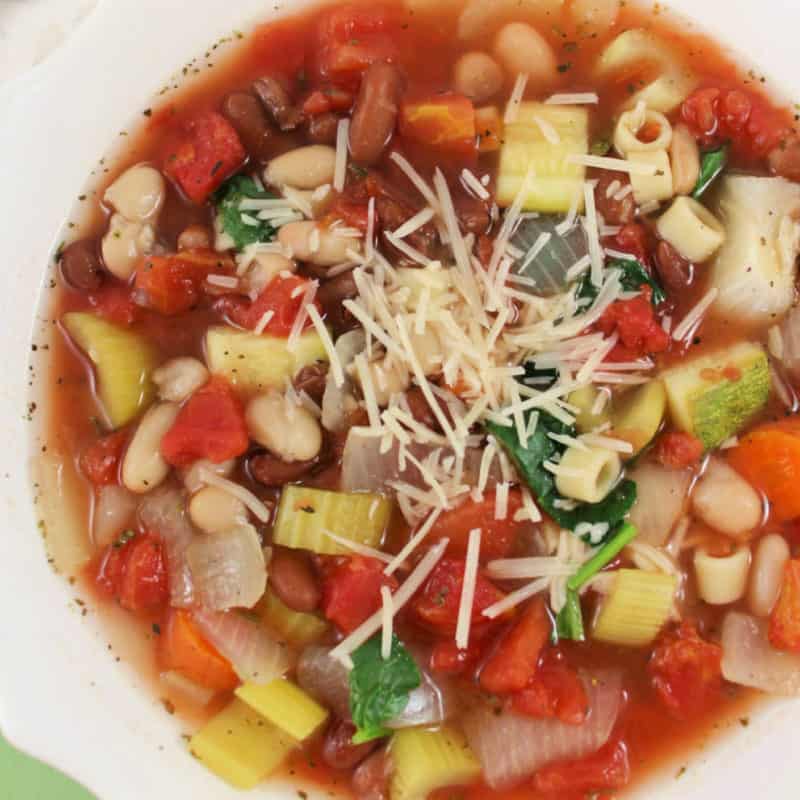 It's not always possible to get to Olive Garden in the dead of a Spokane winter, which inspired this copycat Olive Garden minestrone.
The red kidney beans and white navy beans fill you up, while the spices and herbs comfort the senses as you cozy up on the couch.
This soup is vegan-friendly when served without Parmesan cheese. Since the recipe requires so many vegetables, we recommend a vegetable chopper.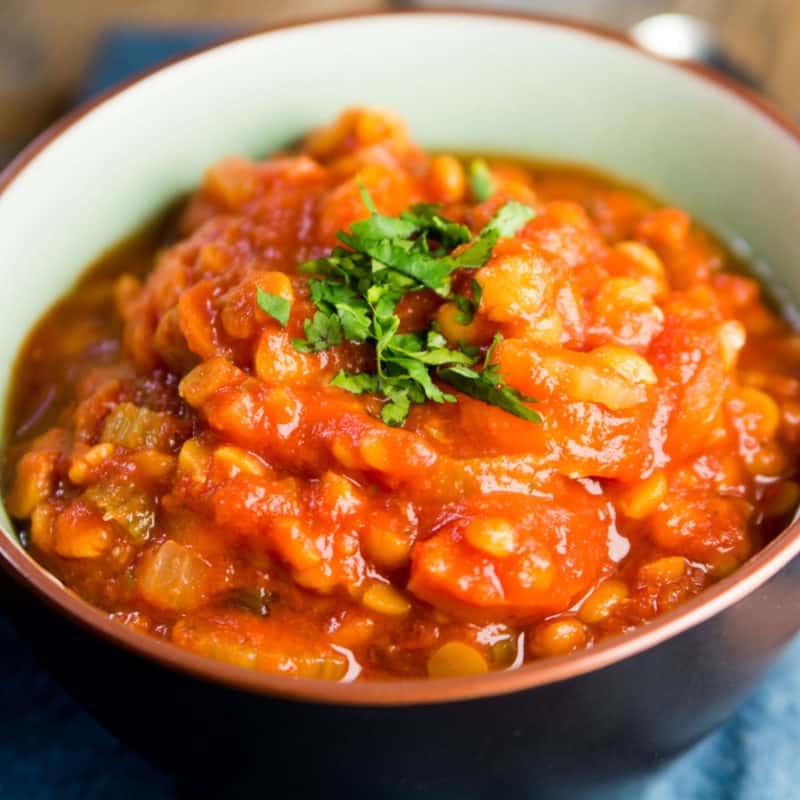 This brightly colored vegan lentil soup proves that we eat with our eyes as much as our senses. Due to the number of veggies, we recommend using a vegetable chopper and an immersion blender for the best texture.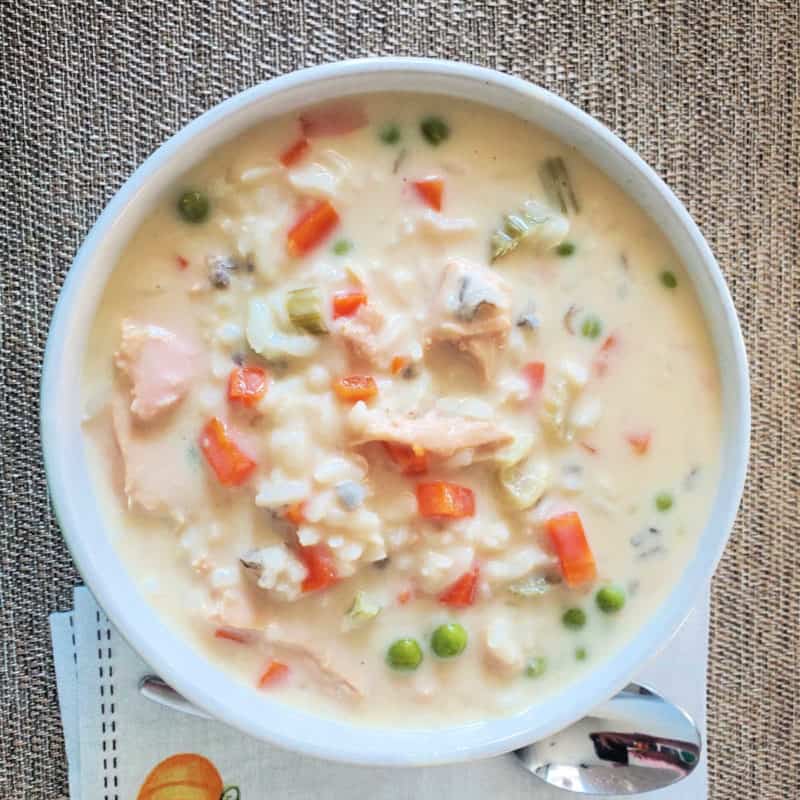 Our slow-cooker turkey and wild rice soup draws inspiration from Panera's chicken and wild rice soup.
It comes together with ingredients likely already in your pantry, making it a go-to for times when you want a cozy soup without the effort. Even better, it makes use of leftover holiday turkey.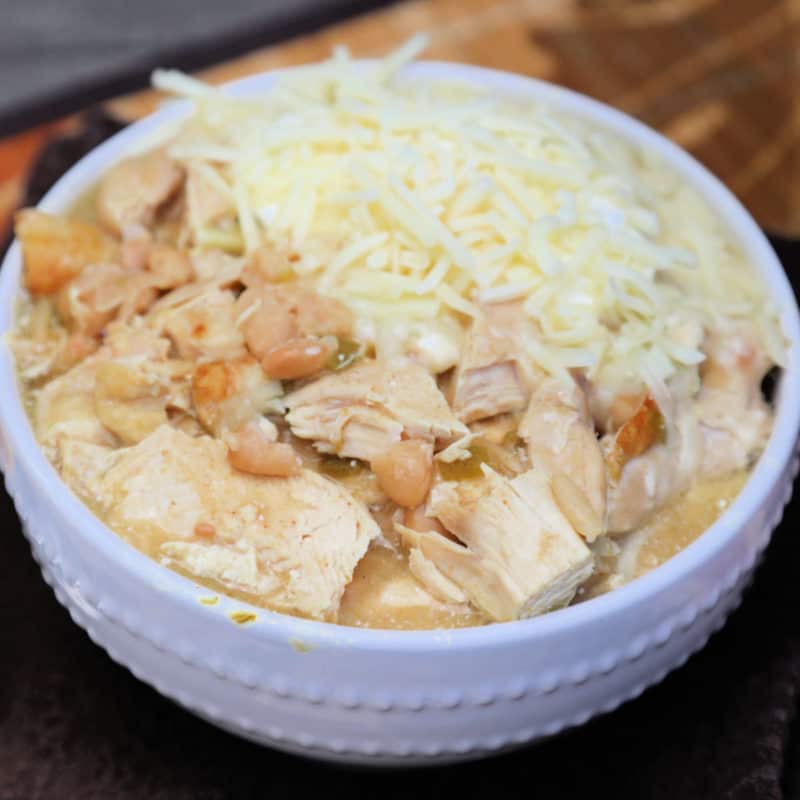 Rotisserie chicken and Bush's White Chili Beans make this Crock Pot chili flavorful and filling.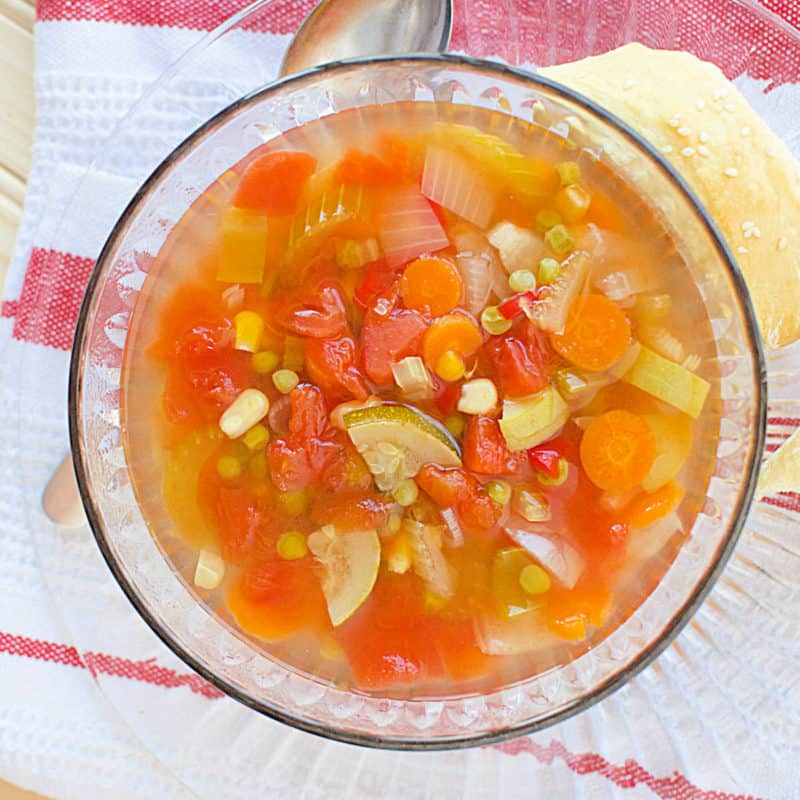 This kitchen-sink veggie soup is a yummy way to repurpose summer veggies using ingredients likely already in your pantry. For a high-protein version, add a can of chickpeas.
Want more vegetarian soup goodness made with the help of your Crock Pot? We have this curried Crockpot Vegetarian Soup and a copycat Weight Watchers Vegetable Soup made with vegetable stock.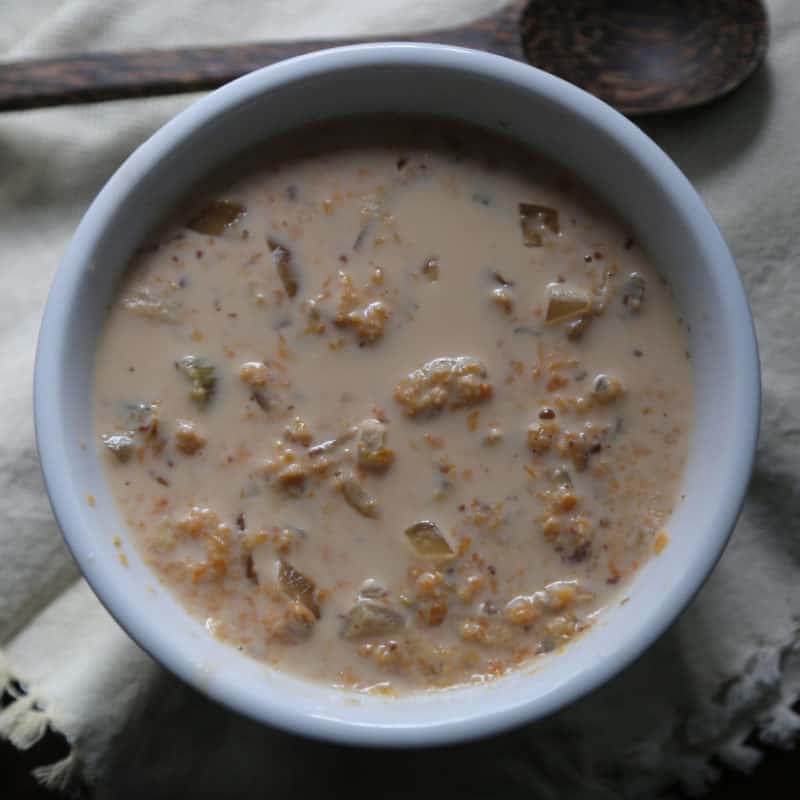 This recipe is yet another expression of our love for sweet potatoes. If you want a smoother consistency, use an immersion blender to de-chunk the sweet potato and celery pieces.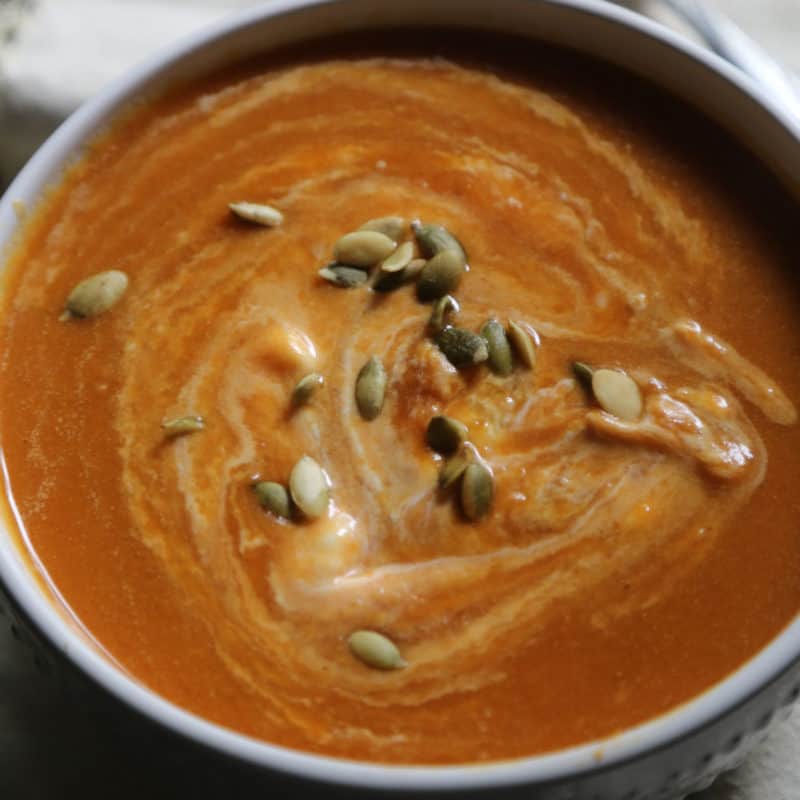 We love pumpkin so much that we made this Crockpot Pumpkin Soup in the middle of May, and we're happy to say that it received John's grandmother's loving seal of approval.
This is another winning recipe for using the pumpkin puree cans we keep finding around the house.
For a more savory soup, add some bacon pieces to your bowl.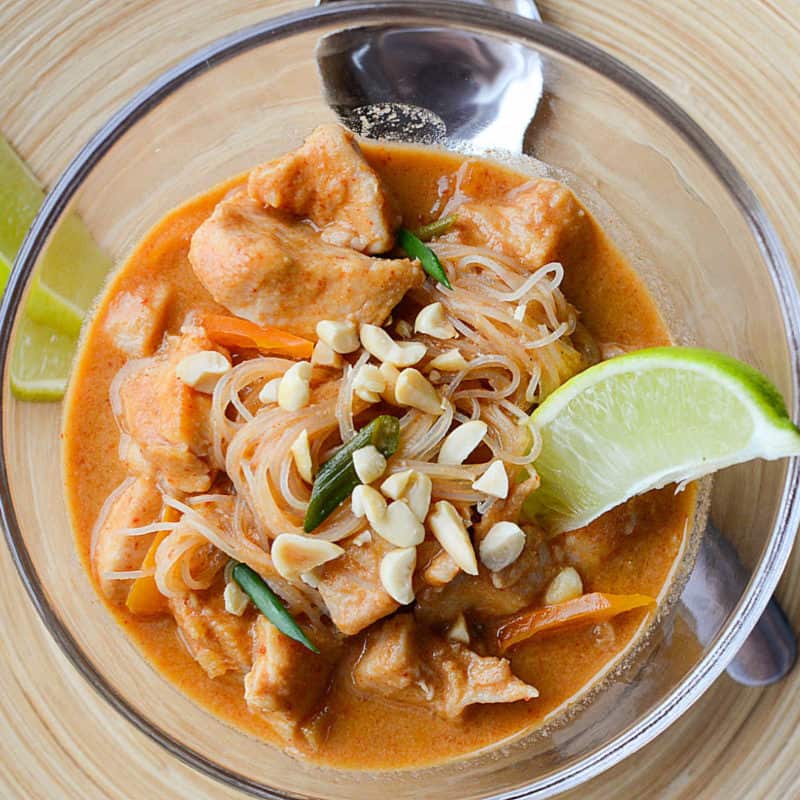 Get the takeout or night market experience at home with this Thai-style chicken stew. A stock of red curry paste, coconut milk, and peanut butter is simmered to perfection alongside shredded chicken, fish sauce, ginger, and chopped sweet peppers.
For more Asian-inspired goodness made at home, try this Slow Cooker Thai Coconut Chicken Soup and Slow Cooker Crock Pot Chicken Ramen.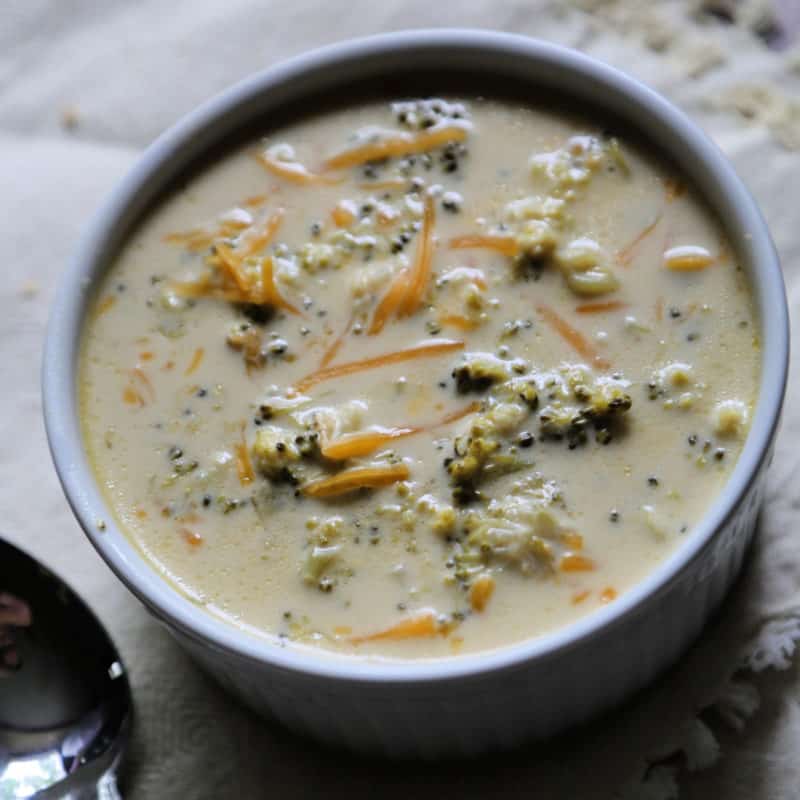 A rich trifecta of Velveeta cheese, shredded cheddar, and grated parmesan give this slow cooker soup extra cheesy oomph.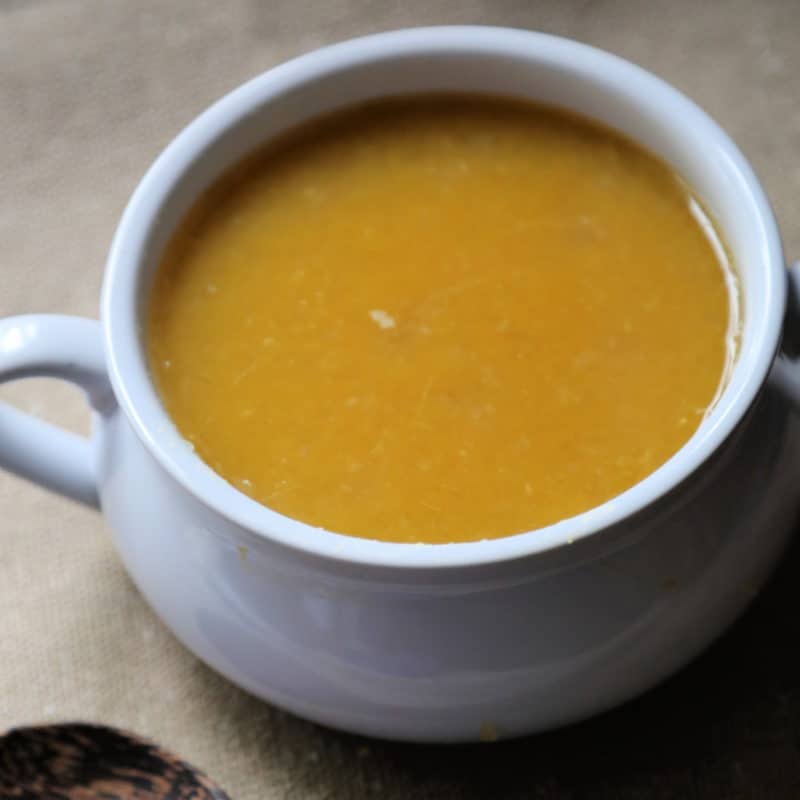 A cup of this blended veggie soup is perfect for warming up on a crisp fall day. Make this rustic soup vegetarian-friendly by using vegetable stock, and make it vegan by using plant-based Swiss cheese slices.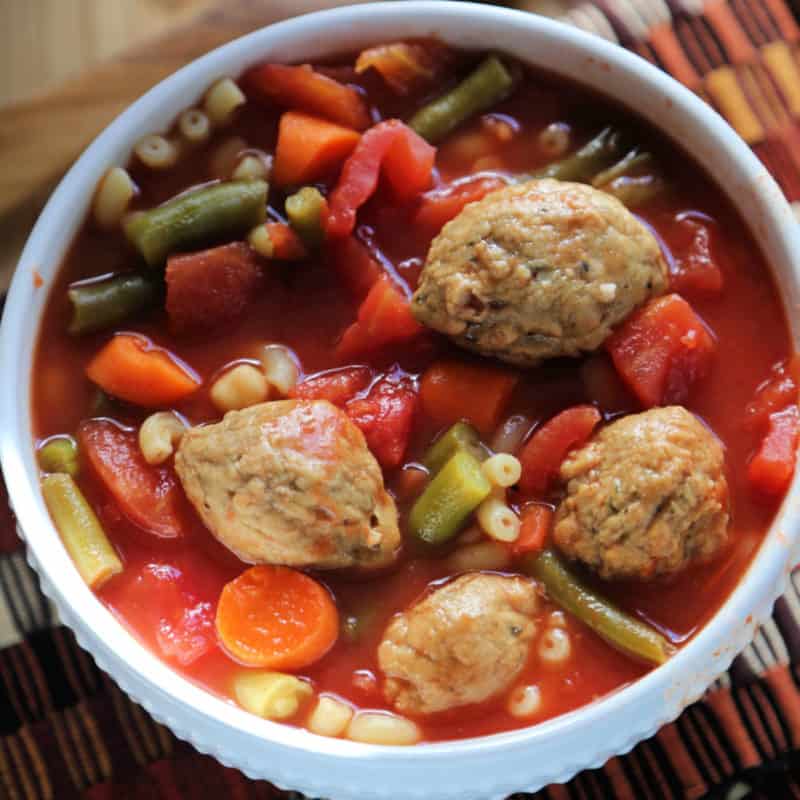 This veggie meatball soup uses Beyond Meat meatballs, which are so convincing that you won't realize you're not eating meat. One serving contains a whopping 27 grams of protein, which helps if you're a fellow vegetarian struggling with protein intake.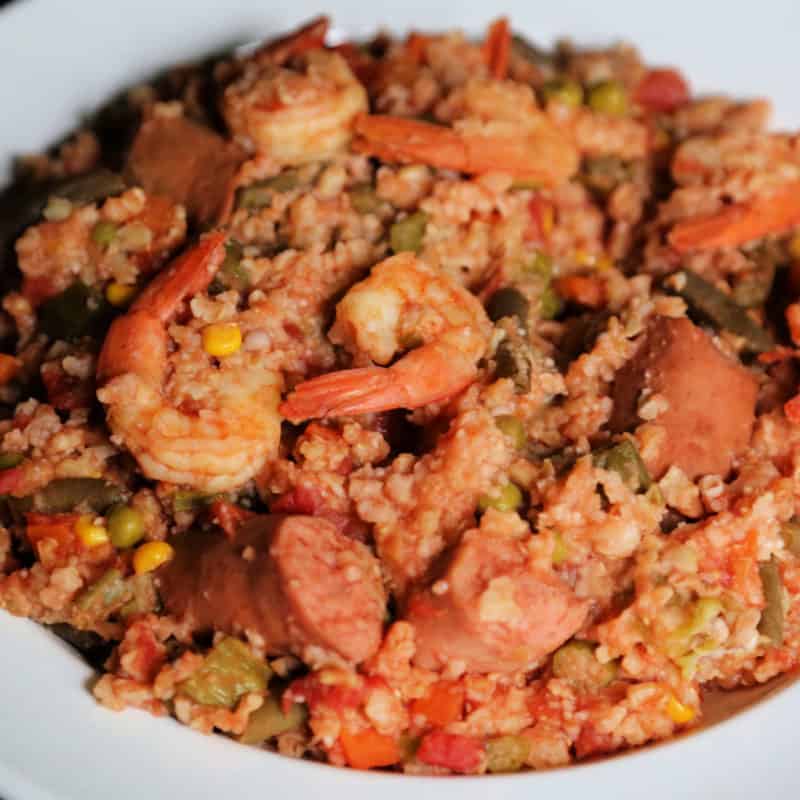 I made this for my husband, John, a Southern-bred aficionado of anything Cajun, Southern, or plain spicy. This kielbasa and shrimp stew with okra, diced tomatoes, and Cajun seasoning is Cajun-inspired, although we weren't quite committed to calling it a Cajun shrimp stew.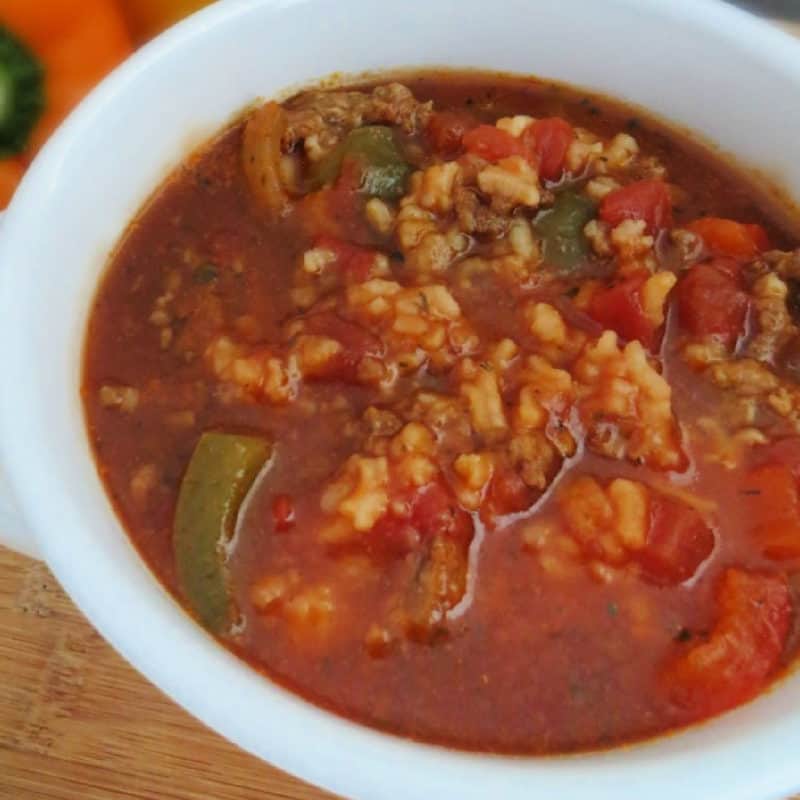 Warming soups are a godsend during the colder winter and fall months. This easy and filling Crock Pot soup favorite has all the flavors of stuffed peppers without the labor.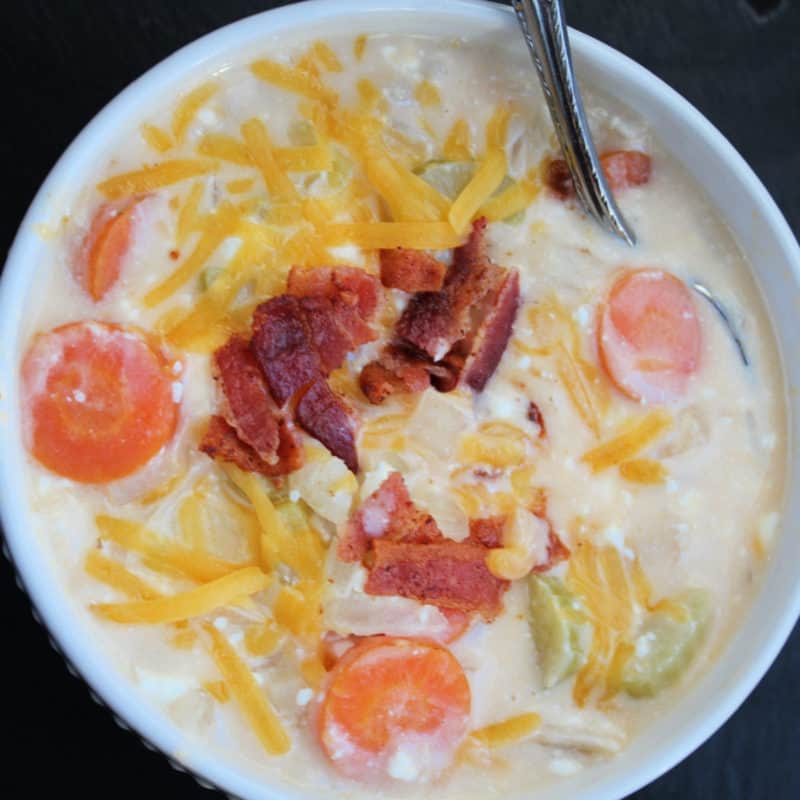 This savory Crock Pot soup made with your favorite beer is just the thing when winter has dragged on too long.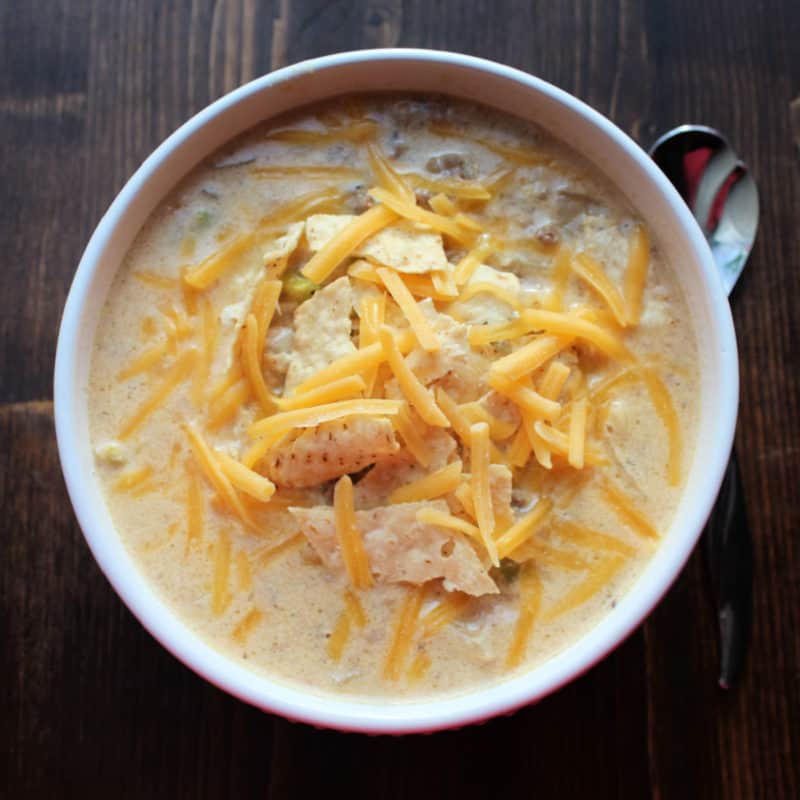 Our rich and cheesy Crock Pot Cheeseburger Soup tastes like your favorite cheeseburger, making it a surefire hit at the dinner table.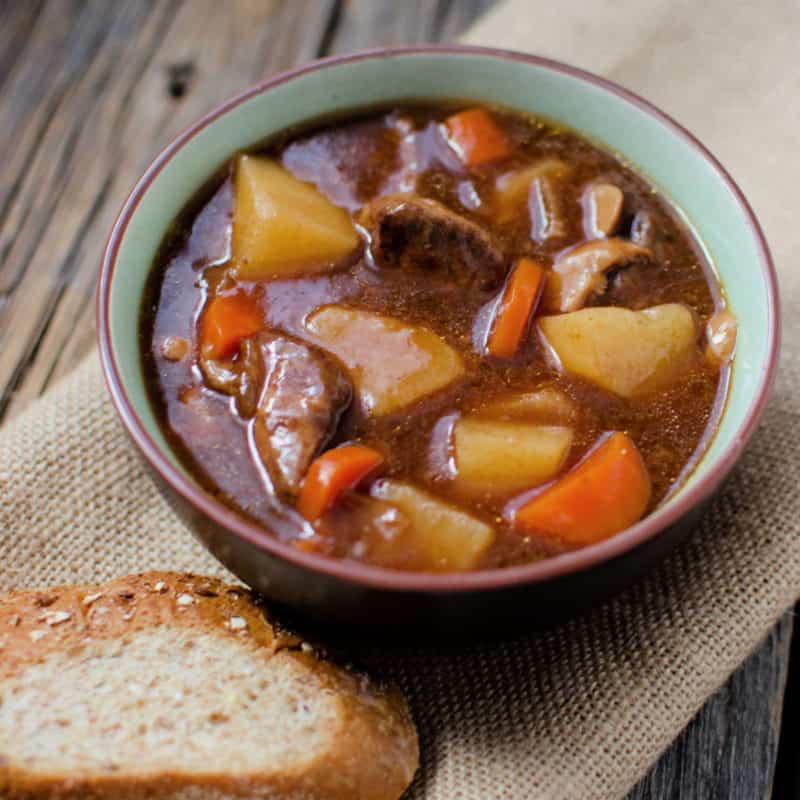 Beef and root vegetable star in this hearty meat-and-potatoes stew made entirely in a slow cooker. This dish pairs fantastically with traditional Irish soda bread.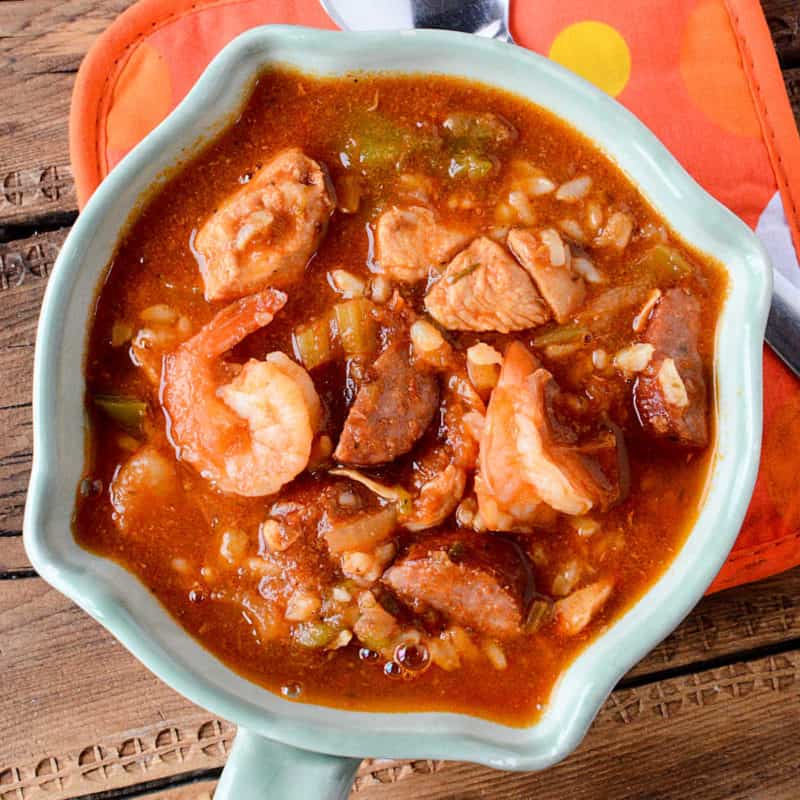 This Slow Cooker Crock Pot Gumbo is inspired by an unforgettable New Orleans trip that made us fall in love with Cajun cooking. While we haven't yet mastered the art of Cafe Du Monde's beignets, we bring you a filling sausage, chicken, and shrimp gumbo that takes only 20 minutes of prep time.

This budget-friendly soup is rich, cheesy, and filling on a cool winter or fall evening. The creamy texture of this potato soup is delightful.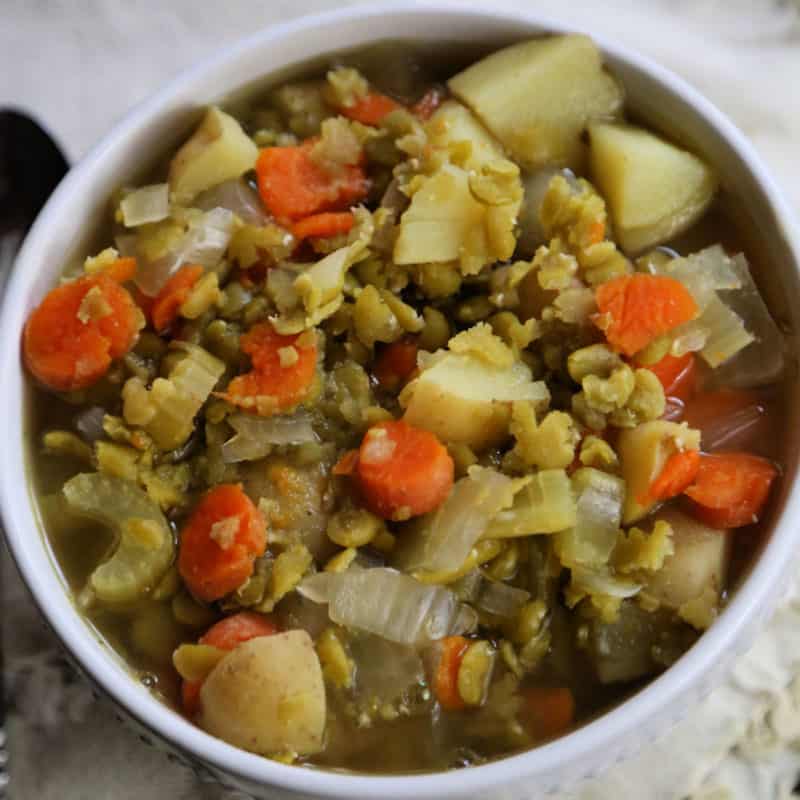 Once the first gust of fall air hits, our household jumps headfirst into soup season. I made this classic soup for John's grandmother, whose life and endless stories continue to inspire me.

Our spicy taco soup works wonderfully when you need a kick of spice served hot.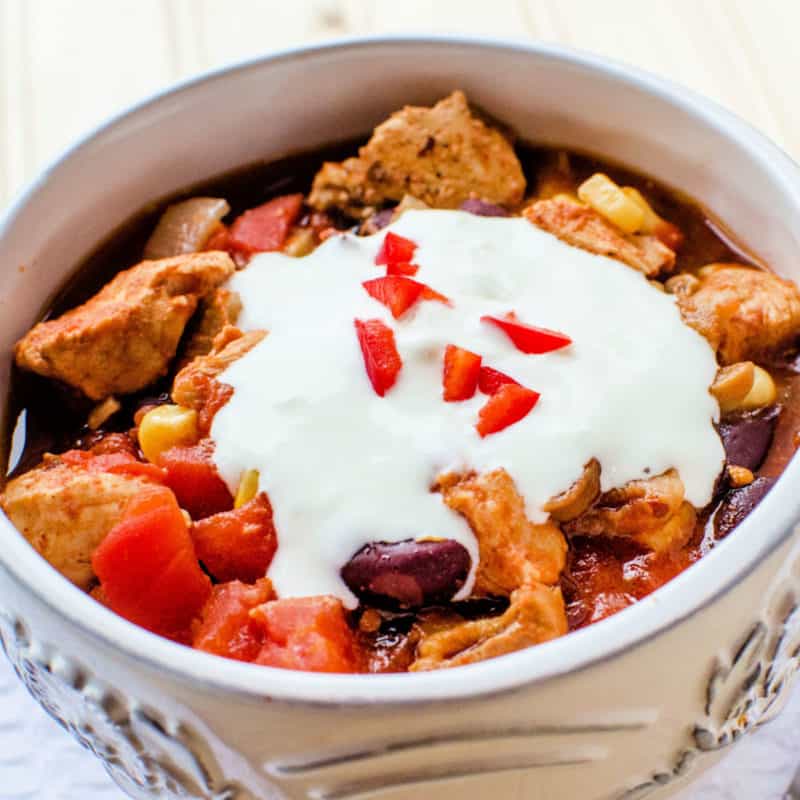 This chili with a twist is loaded with chicken, tomatoes, beans, corn niblets, and mushrooms alongside bold Southwest spices. Garnish it with shredded cheese and sour cream to pull it all together.
Craving more chicken chili? We also have a recipe for this Crock Pot Spicy Chicken Chili.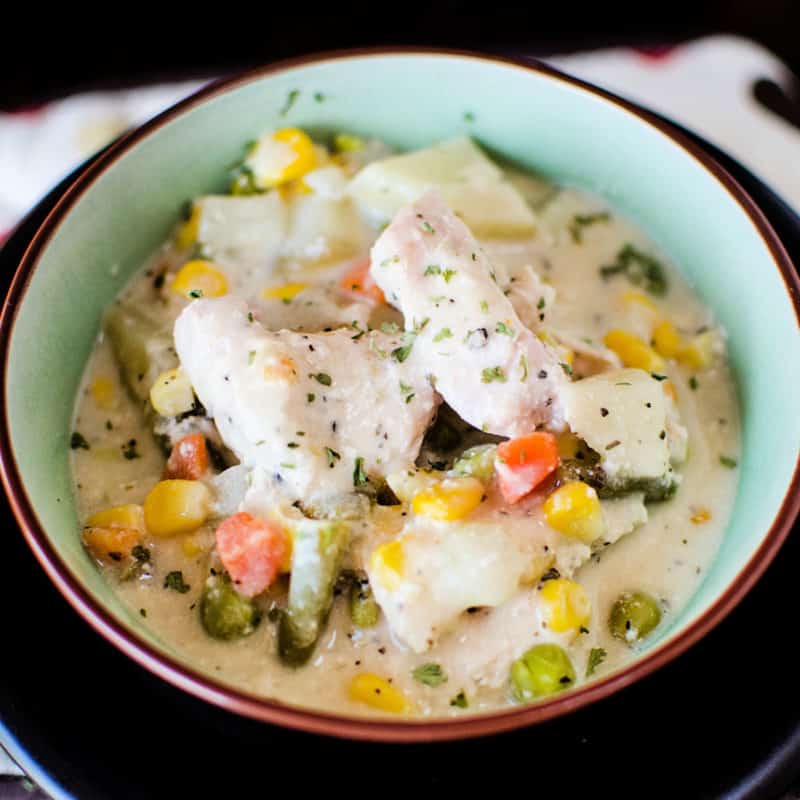 It takes only 20 minutes of prep time to put together this stew that combines the Italian-inspired goodness of Alfredo sauce, chicken, and potatoes. Add your favorite bite-sized pasta for a more filling soup.
Printable recipe card instructions are available in each individual slow cooker soup recipe post.
Nutrition information, including calories, protein, calcium, carbohydrates, fiber, vitamin c, potassium, cholesterol, sodium, trans fat, monounsaturated fat, polyunsaturated fat, and more, will vary depending on the products used.
FAQ Crock Pot Soup
How do I make soup in a slow cooker?
Making slow cooker soup can be as easy as you need it to be! While there are some recipes that take multiple steps most of the crock pot soup recipes we have shared are super easy and take minutes to prepare.
What ingredients can I use in slow cooker soup?
You can use almost any ingredient in crock pot soup it just depends on the flavor you are hoping to achieve. Common ingredients include beans, potatoes, corn, carrots, celery, chicken, ground beef, and more.
How long does it take to cook soup in a slow cooker?
Cooking time will vary depending on the ingredients you are using and if you want to cook the soup on low or high. On average it takes 3-4 hours on high and 6 to 8 hours on low.
We suggest using a digital crockpot that will turn to warm after the set cooking time.
Can I cook frozen vegetables in a slow cooker for soup?
Yes! Frozen vegetables can be added directly to the slow cooker for soup.
Is it safe to leave a slow cooker on all day?
We always suggest doing a test run with any new crock pots while you are home and can watch over them. After you have tested the slow cooker it is really up to you if you feel ok leaving it on all day.
We leave our slow cooker on during the day frequently.
Can I cook dried beans in a slow cooker for soup?
Yes! There is no need to pre-soak dried beans before adding them to the slow cooker. Except for kidney beans! They need to be soaked before cooking.
Any type of dried bean can be cooked in the slow cooker including black beans, black-eyed peas, butter beans, cannellini beans, garbanzo beans, great northern beans, lentils, navy beans, pinto beans, soybeans, and white beans.
How do I thicken slow cooker soup?
There are a few ways to thicken crockpot soup including:
Prop the lid of the slow cooker with a wooden spoon or chopstick to let moisture escape.
Use an immersion blender to puree the soup a little bit.
Add a slurry with flour and water to the soup. Make sure to add to the crockpot 30 minutes before the soup will be done so the flour cooks.
Add evaporated milk or coconut milk to thicken the soup.
Add cornstarch, potato starch, or chickpea flour to thicken soup.
Can I brown meat before adding it to a slow cooker for soup?
Yes, Browning meat before adding it to the slow cooker will maximize the flavor.
Can I cook rice or pasta in a slow cooker for soup?
Yes! The rice will absorb the flavor of the soup as it cooks making it super flavorful.
Can I cook potatoes in a slow cooker for soup?
Yes! You will want to cook them for 5 to 6 hours until they are fork tender.
What to serve with Crockpot Soup
If you are wondering what sides to serve with your favorite soup here are a few of our favorite side dishes.
Bread/Rolls - Cheddar Bay Biscuits, Olive Garden Breadsticks, 7-up Biscuits, 3 Ingredient Beer Bread, Sour Cream Cornbread, or sweet bread rolls.
Salads - Hawaiian Mac Salad, Big Mac Salad, Kidney bean salad, 7 layer salad, or Caprese Pasta Salad
Main Dishes/Entrée - Air Fryer Grilled Cheese, Cheeseburger Pie, Cheddar Bay Sausage Balls, Sausage Cream Cheese Crescent Rolls, Pepperoni Pizza Toast, or Sloppy Joe Grilled Cheese Sandwiches.
Favorite Kitchen Tools
If you are making an epic slow cooker soup you definitely want to have the best equipment possible.
Crockpot - We suggest using a crockpot that has a digital timer that automatically switches the slow cooker to warm after a set amount of time. This helps make sure your dinner cooks perfectly and you don't have to stress about what time it is going to be done
Mix n Chop - We use the mix n chop to break up the sausage or ground beef and love it. It also works great to stir your favorite crockpot soup recipe!
Vegetable chopper - This is a huge time saver for chopping veggies.
Microwave Silicone cover - I swear by these lid covers to help prevent butter splatters when melting butter in the microwave. I have had way too many butter explosions while baking. These lid covers help keep the butter in the bowl and not on the roof of your microwave.
Heat resistant potholders - A couple of years ago we had a fire scare when we didn't realize we had turned a burner on and a cloth potholder caught fire. Thankfully we walked by the kitchen and saw the smoke and were able to get it out ourselves. Since then we have only used these heat-resistant potholders.
Immersion blender - This will help get the soup super creamy.
And we can't forget great Soup Bowls