These 40+ easy finger food appetizer recipes are so easy to make and all taste amazing! They are perfect for your next party, barbecue, or event.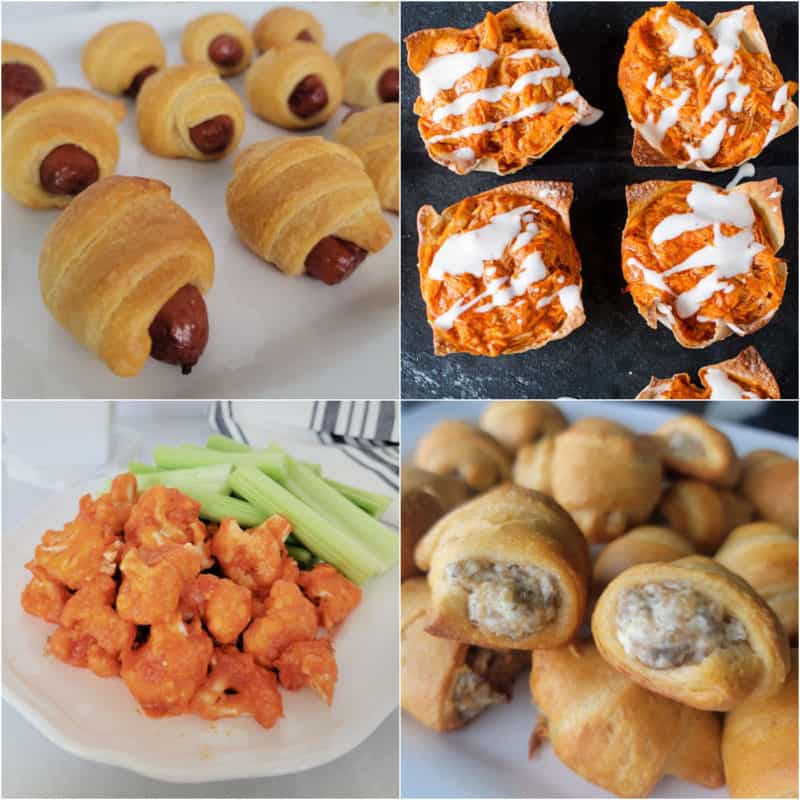 Finger Food Appetizer Recipes
While we love feeding guests hearty, sit-down meals, finger foods have a unique, rightful place at the table. Finger food appetizer buffets allow guests to try multiple small bites at once, and since they're portable, guests can mix and mingle as they munch on as little or as much as they care to fill their plates with.
Best of all, cleanup is a breeze since little to no dishes or silverware are required to serve them.
Finger foods can range from  tortilla chips and vegetables with dips to antipasto skewers and other easy appetizer recipes.
Here, we bring you our collection of finger food appetizers for stress-free entertaining for any occasion, from game day to cocktail hour, and every other time a small bite hits the spot just right.
What is your favorite finger food appetizer recipe to serve at events? Do you have a go-to recipe that you absolutely love?

If you love Red Lobster's iconic Cheddar Bay Biscuits but have always been curious to know what they'd be like with sausage, this appetizer is for you. We used Jimmy Dean breakfast sausage, but you can use turkey, Italian, or hot sausage if you're making them for dinner.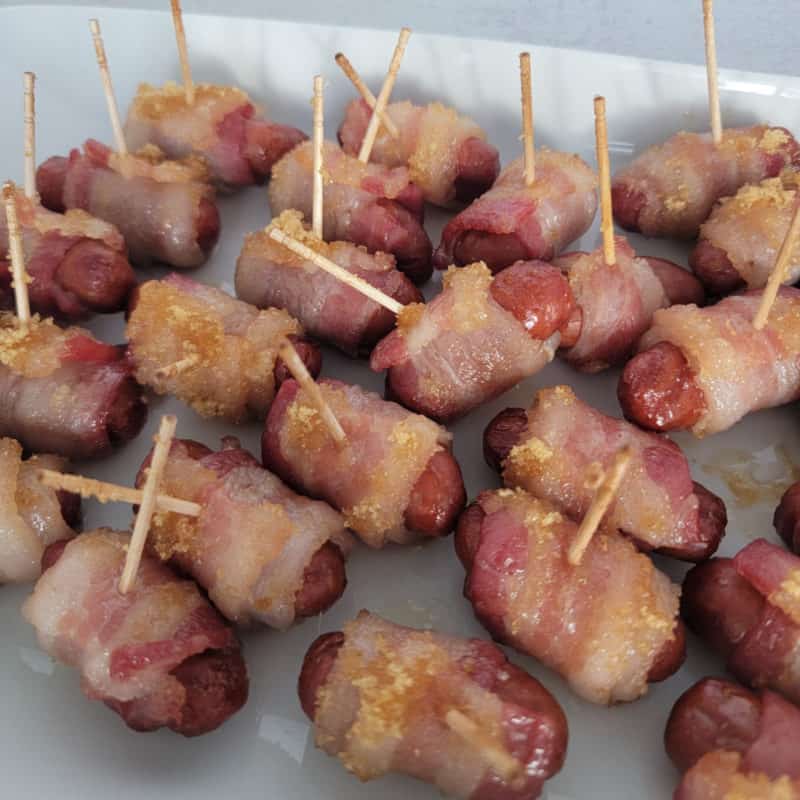 You'll love these brown sugar bacon-wrapped cocktail sausages if you love our Bacon Candy recipe. Leftovers freeze well, although we don't blame you if the whole tray disappears the day you make them.
Use toothpicks to make this a really easy finger food recipe. Guests can easily pick one up while filling their plates.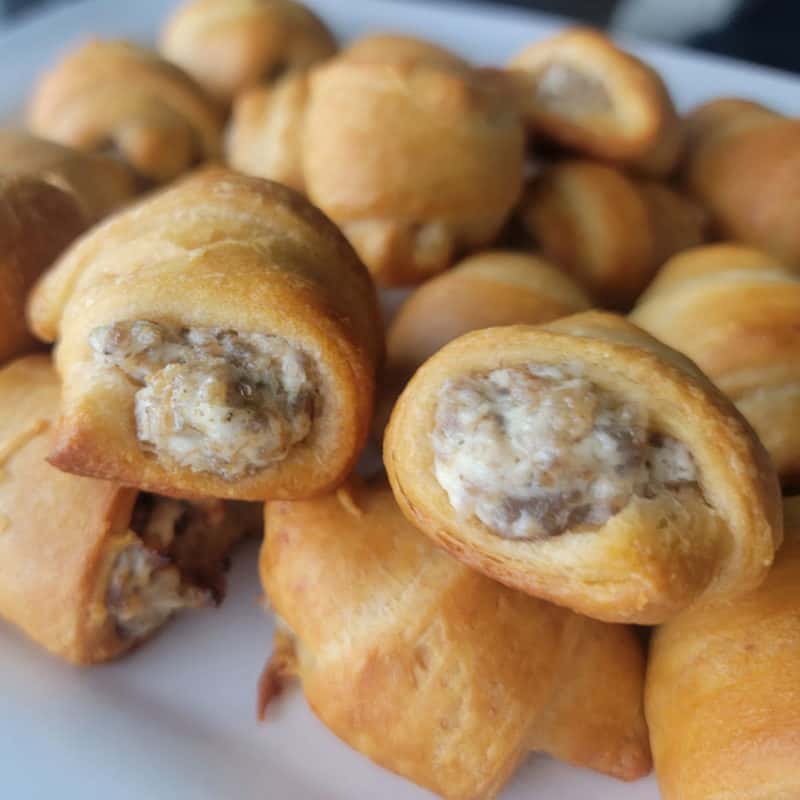 A happy accident involving me ordering three boxes of crescent rolls from Costco by mistake inspired this breakfast-approved appetizer recipe. Add shredded cheese to the filling before baking for cheesy sausage cream cheese crescent rolls.
We use crescent rolls but you can also use puff pastry for a different look.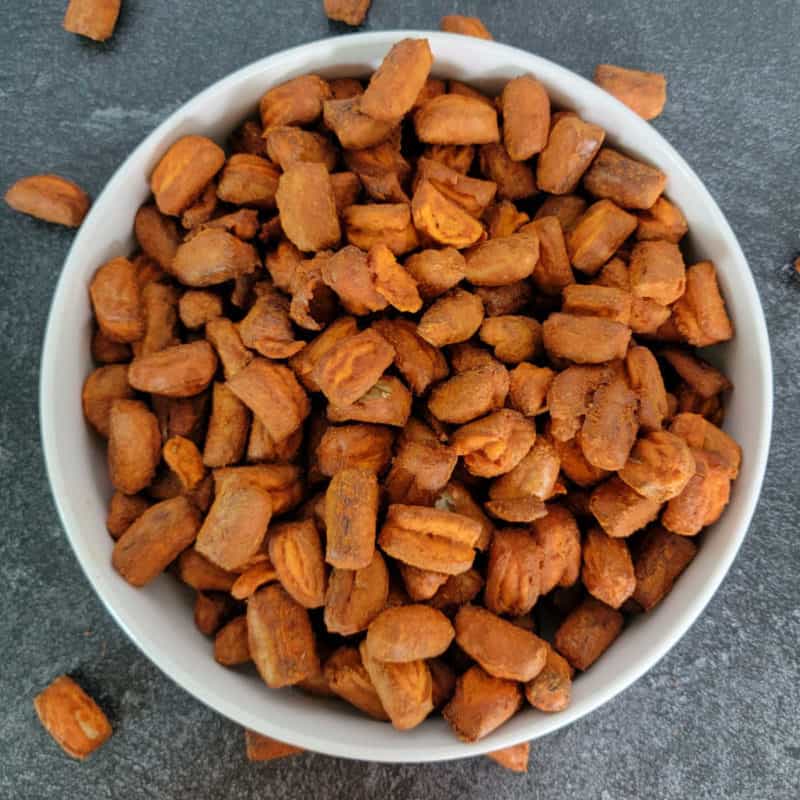 You can make these pretzels with nuggets, sticks, or regular ol' knots! A packet of Hidden Valley Dry Ranch Dressing Mix does wonders at tempering the heat of the buffalo sauce if not everyone at your gathering enjoys spicy food; you can also nix the sauce if you don't want any heat.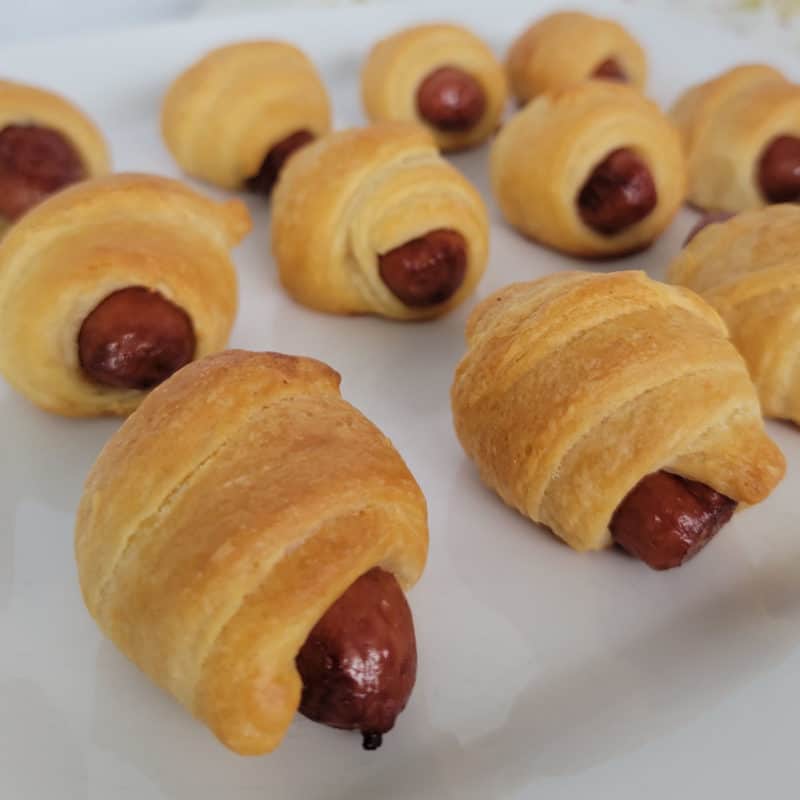 This quick-to-disappear appetizer is easy to scale up; buy as many tubes of crescent roll dough and packets of Lit'l Smokes as you think your crowd will gobble up. They're fantastic made as-is, but you can top them with poppy seeds, sesame, or bagel seasoning before baking if you want more flavor.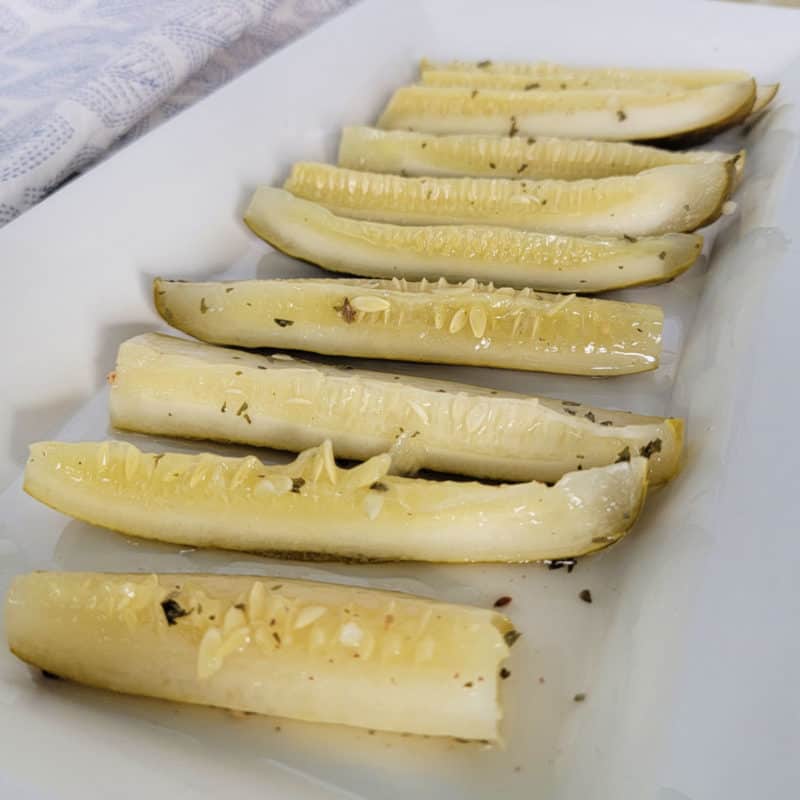 The fanfare I received from my Kool-Aid pickle recipe (also part of this roundup) inspired these two-ingredient ranch pickles. Use Hidden Valley Original Ranch Seasoning for a universal crowd-pleaser or spicy ranch seasoning if you enjoy the heat.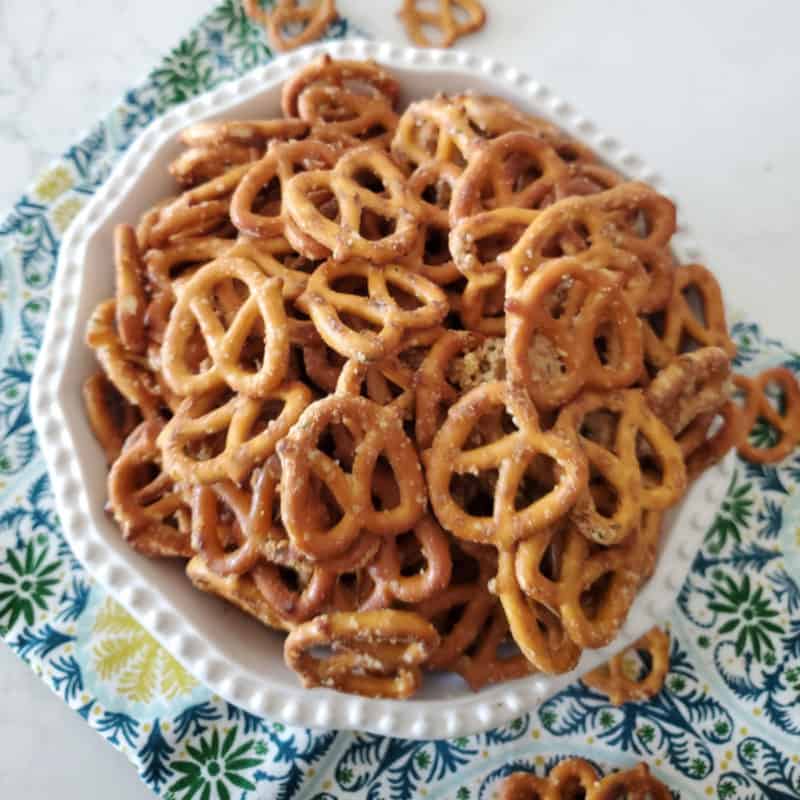 You're only three ingredients and five minutes of prep time away from a snack that will satisfy your household's ranch lovers and salty snackers.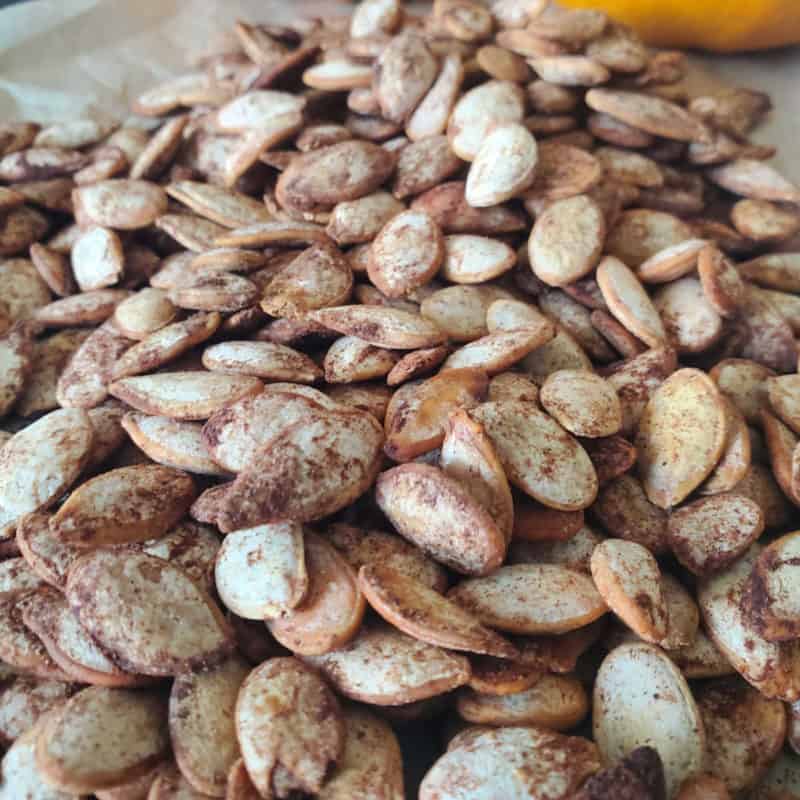 If pumpkin carving is a seasonal fall tradition for your household, turn to this recipe for a clever and tasty way to ensure that no part of your pumpkins goes to waste!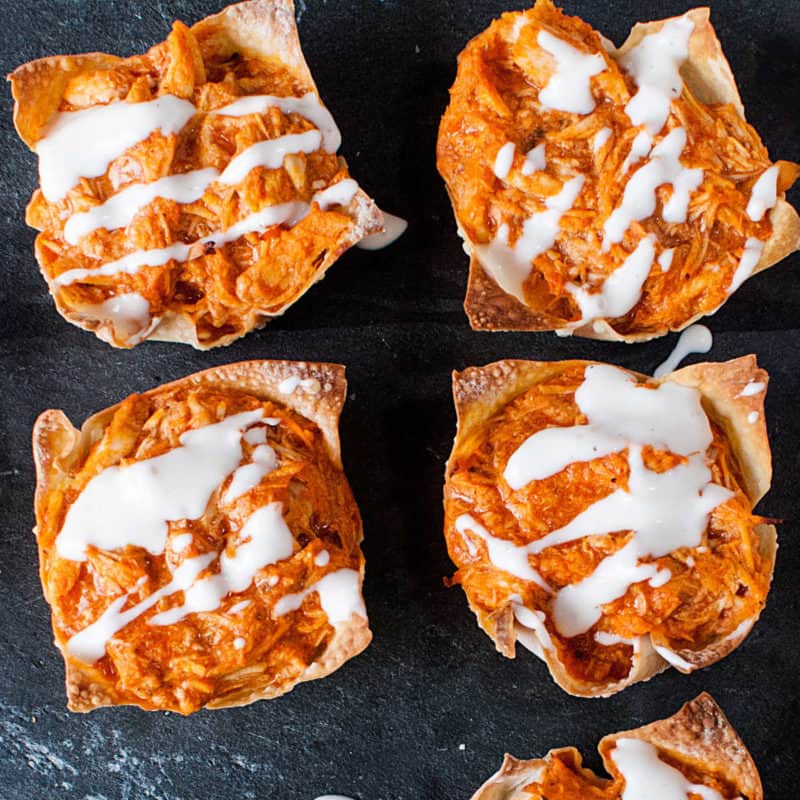 These creative Buffalo Chicken Wontons are an excellent way to use leftover buffalo chicken.  We love serving them for tailgating parties, birthdays, or any large gathering that needs a delicious appetizer.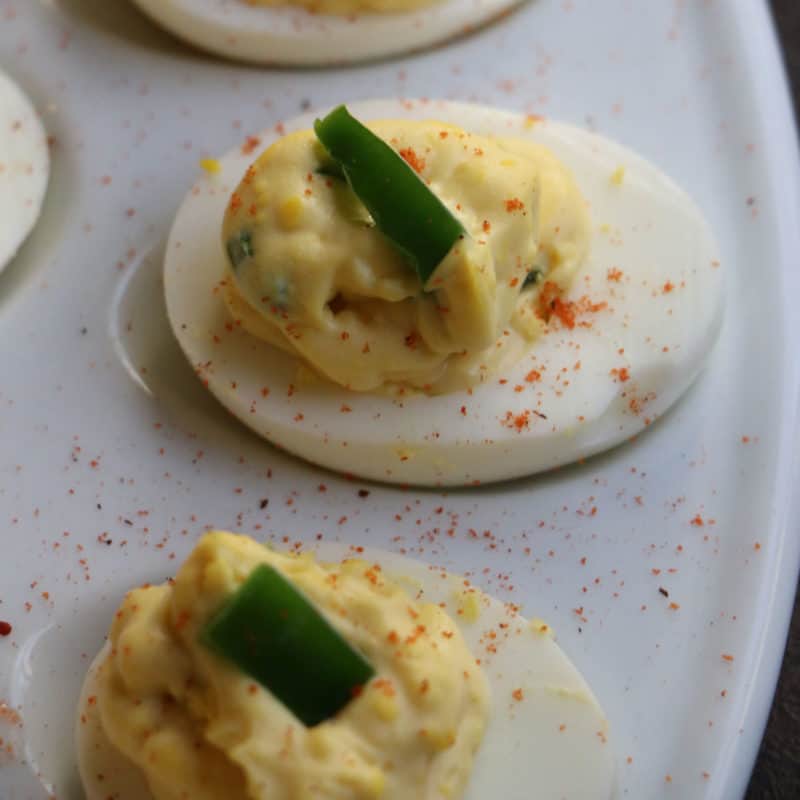 Packed with meat-free protein and diced jalapeño peppers, these Spicy Deviled Eggs are a cocktail hour must-have if you have vegetarians in your group! Did you know you can test the freshness of an egg by seeing whether it floats in cold water?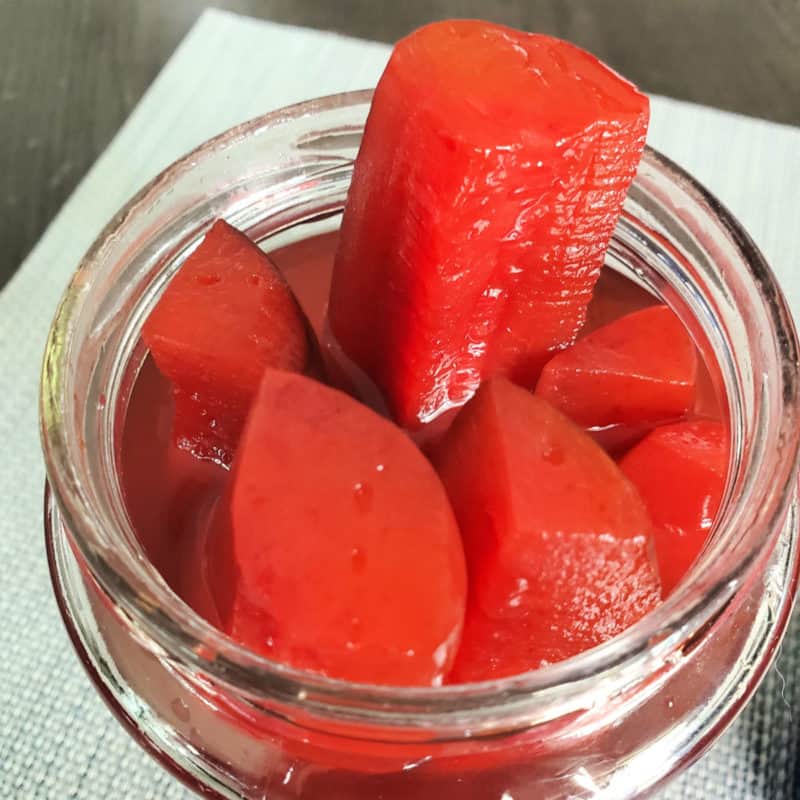 Kool-Aid comes in various flavor-inspired colors, so you can customize this recipe according to what your palate and eye crave. Swap the white sugar with a sugar-free sweetener for sugar-free Kool-Aid Pickles.
Brown sugar, chili powder, and thick-cut bacon combine for a snack that toes the line between sweet and savory.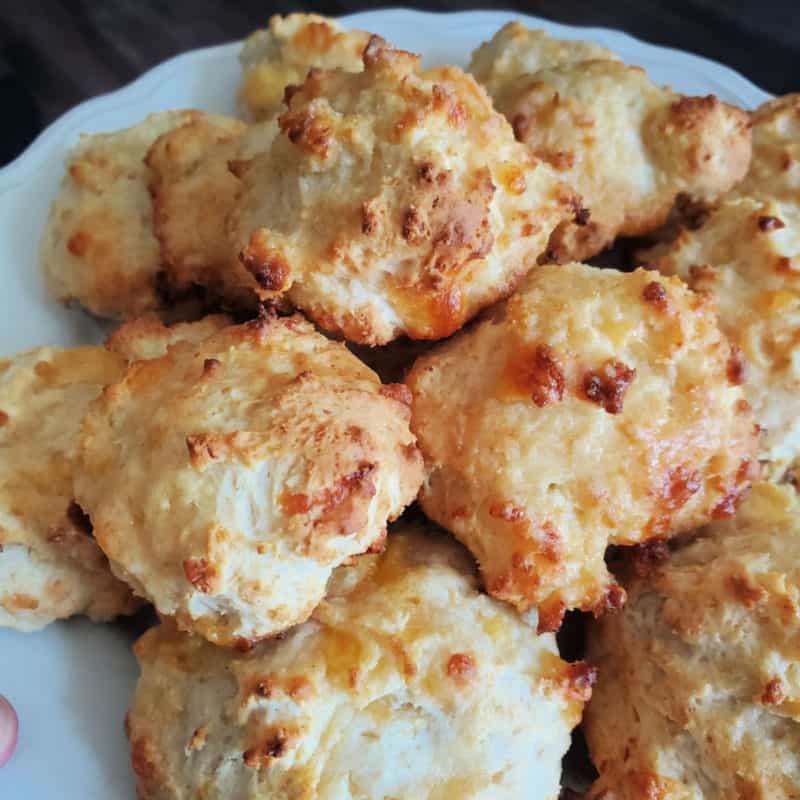 Anyone who's dined at Red Lobster knows that all meals come with two oven-fresh Cheddar Bay Biscuits. With this copycat recipe, you can make and eat as many tasty biscuits as you desire!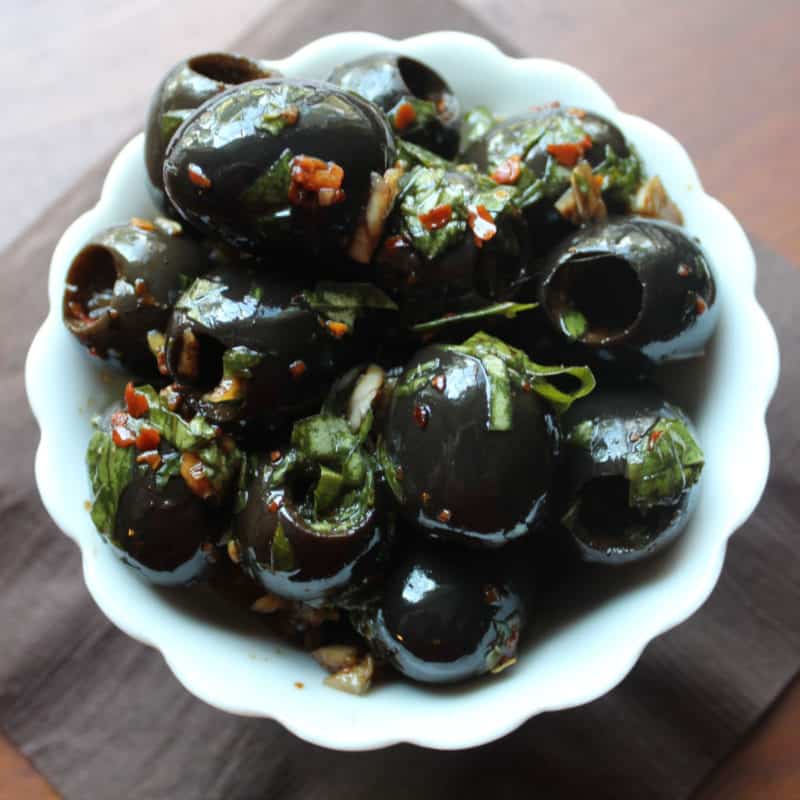 These prep-and-refrigerate marinated olives only require ten minutes of prep time, as the marinade works its magic during refrigeration. We love making them whenever we host foodie friends for a cocktail night or want a DIY gift that we know they'll appreciate.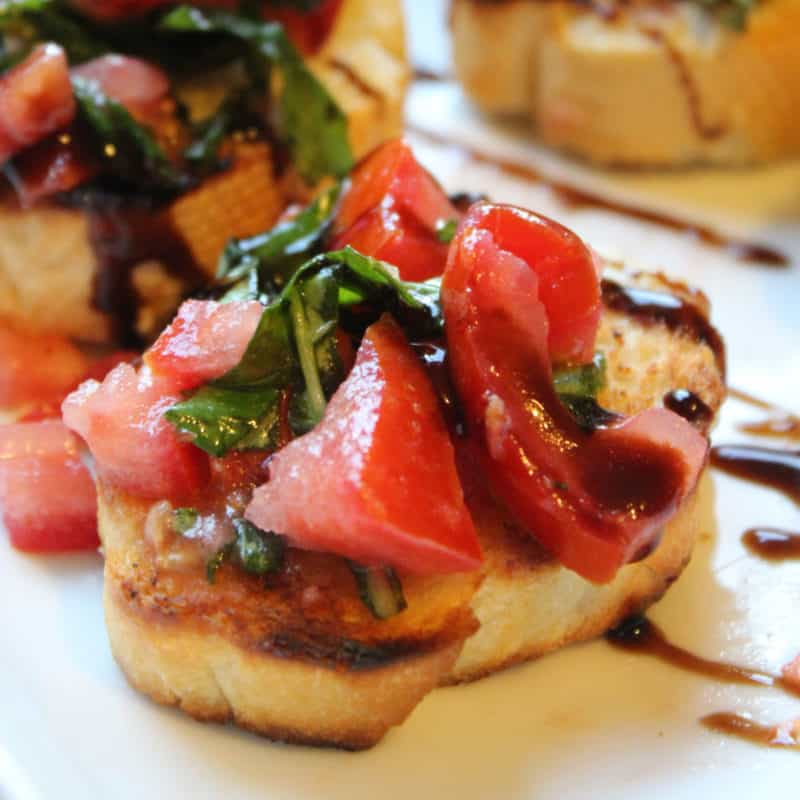 I decided to try making bruschetta at home since it's an elegant appetizer that looked easy enough to make and at a much lower cost to my wallet. Top it with mozzarella or Pecorino Romano cheese for some salt to balance the balsamic glaze and make it a five-star restaurant experience from home.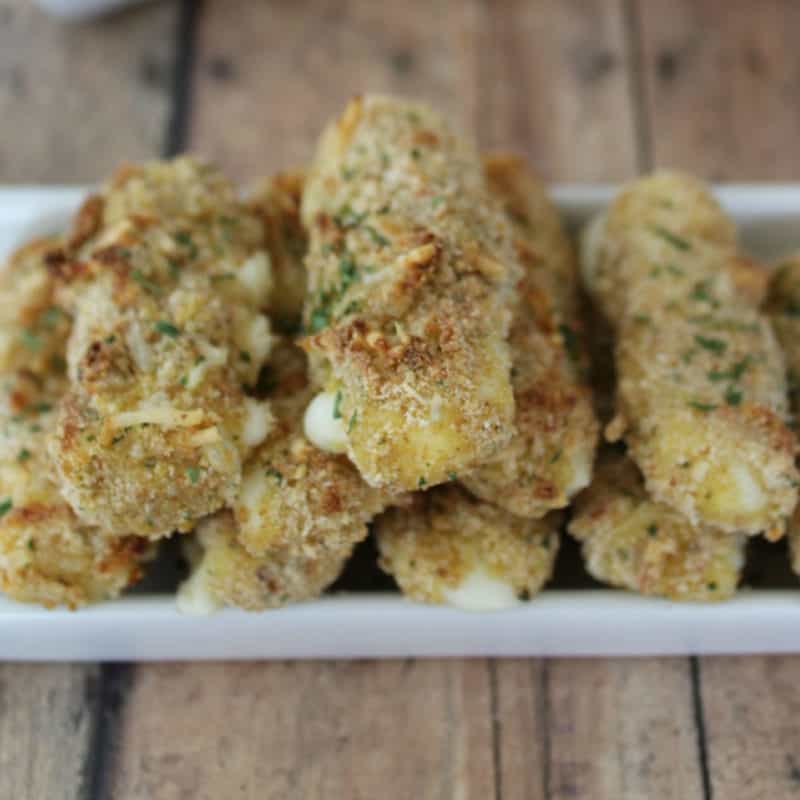 These baked mozzarella sticks are a healthier alternative to the butter-laden ones served at many restaurants. This scalable recipe lets you make as many or as little as you want. Don't forget the marinara sauce for dipping; we have a CrockPot Marinara Sauce and CopyCat Olive Garden Marinara Sauce, depending on how you want to make it.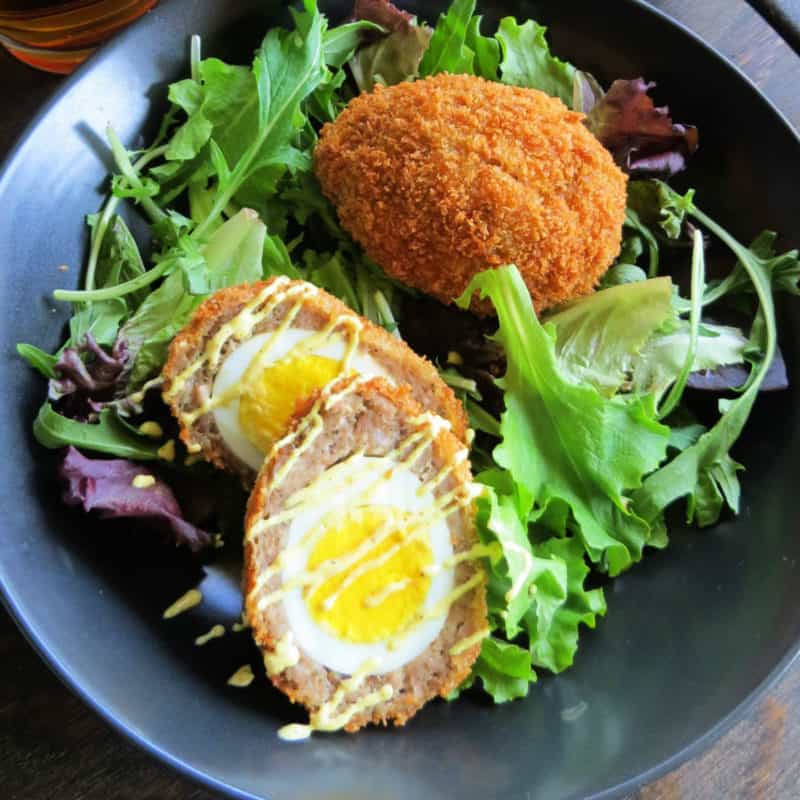 Whether you enjoy them alone, as part of a charcuterie board, or atop a fresh bed of salad greens, this restaurant classic is easier to make from home than you may think. From start to finish, this recipe comes together in just half an hour!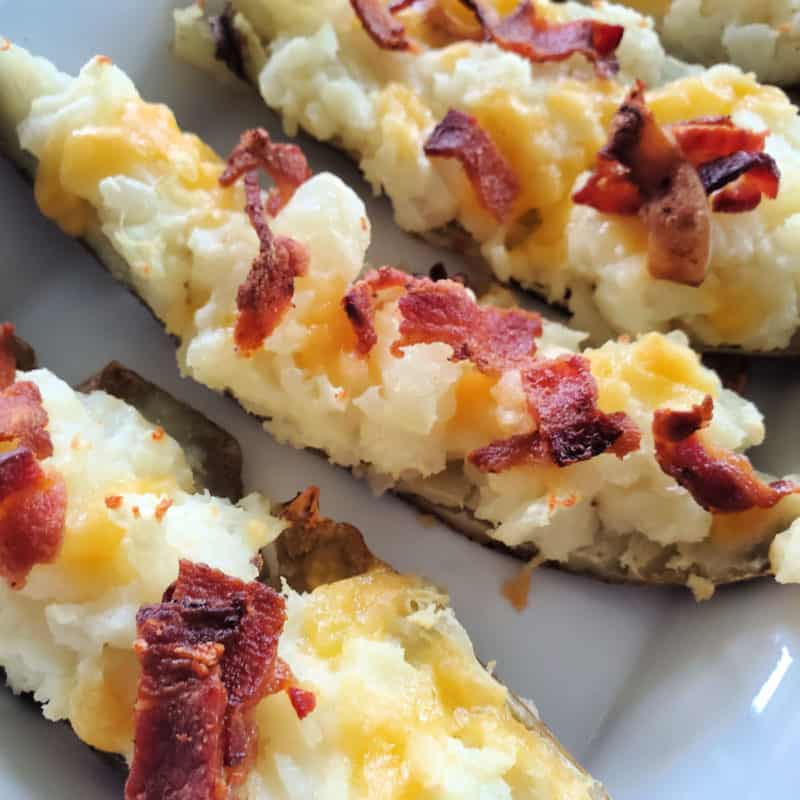 After discovering how easy it is to make this appetizer, I may never order loaded potato skins at a restaurant again. I switch between seasoning them with ranch dressing mix and garlic powder, depending on who's eating and what I have a taste for that day. This recipe is also air fryer-friendly!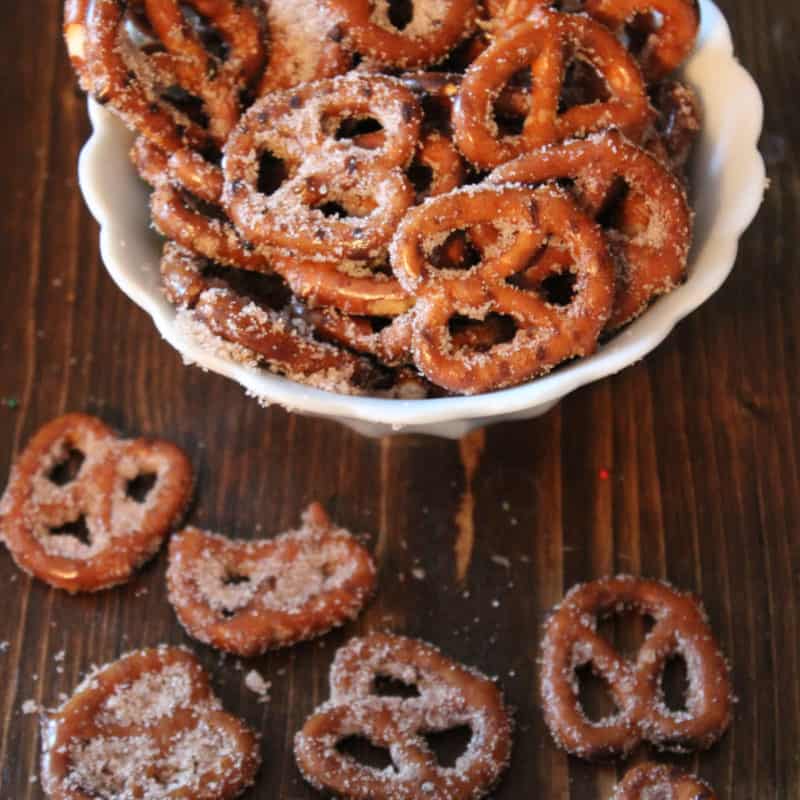 You need only four ingredients to make these gift-worthy, semi-homemade sweet pretzel snacks! We love gifting them to our loved ones in these cute gift containers during the holidays.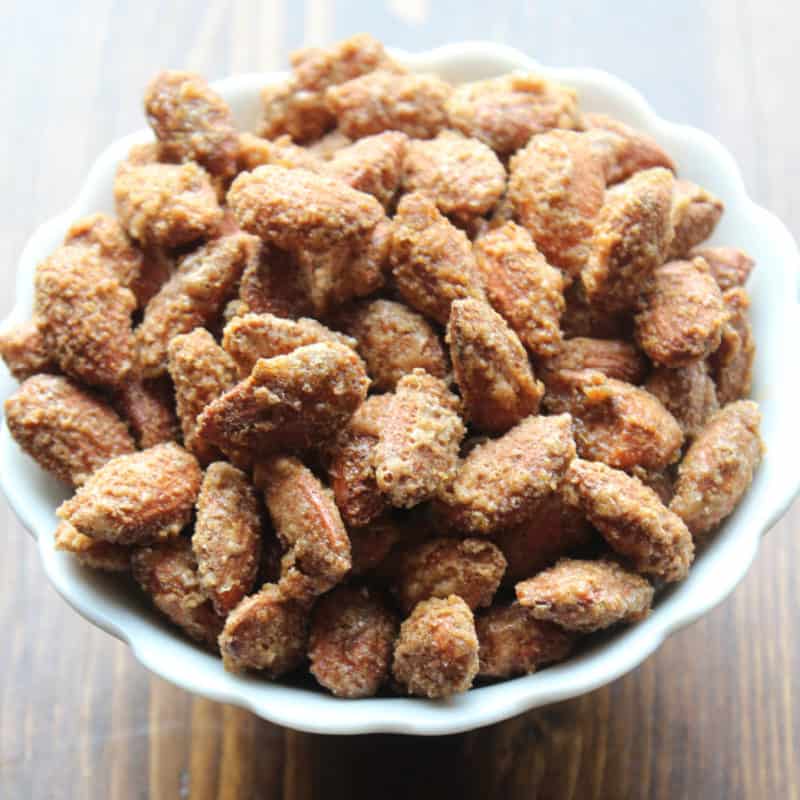 I used to think that folks would spend hours stirring giant cauldrons of these flavored almonds until I gave them a shot and discovered that they only take a couple of stirs to come together. These are another sweet snack that we love gifting to our loved ones.
Our past trip to California's strawberry farms inspired this strawberry ricotta bruschetta. We love that the goat cheese adds funkiness, and the balsamic glaze adds a sweet tang. You can use sturdy toasted bread, such as French bread or sourdough, or toasted English muffins if you're making them for brunch.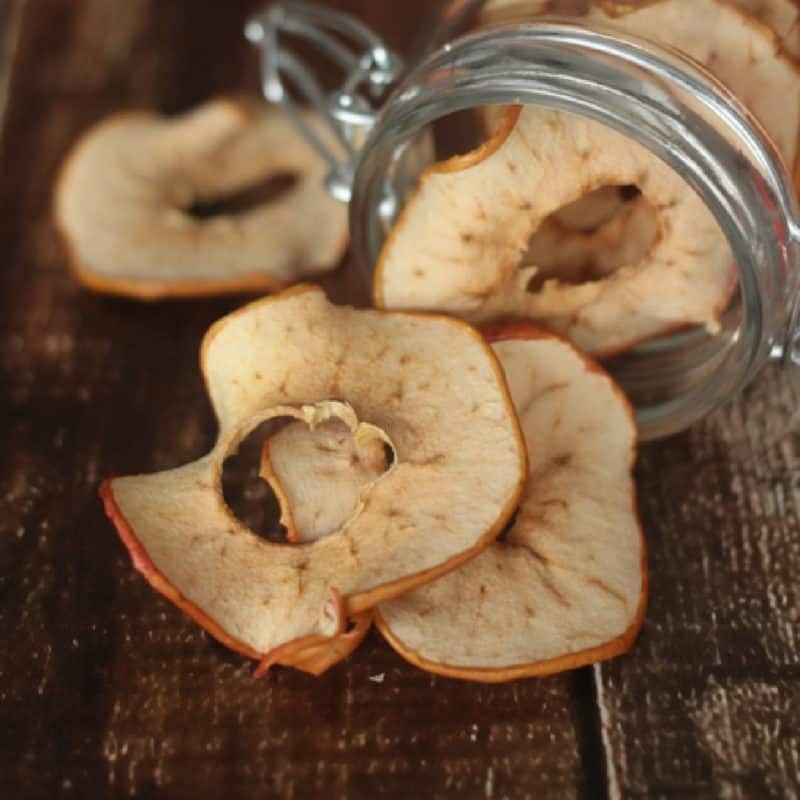 As a Northwestern gal, I enjoy taking advantage of the abundance of apples at the many local orchards in Washington. Apple rings cost a pretty penny at the store compared to fresh, in-season apples, so I love making these for John and myself at home during the fall.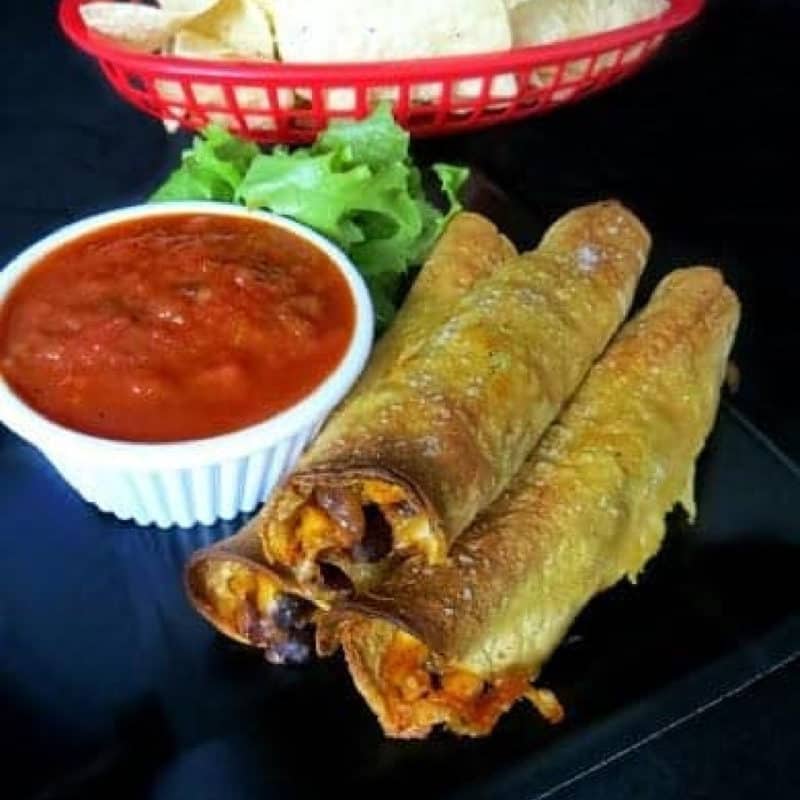 As a vegetarian of twenty-plus years, it's always important to me to offer delicious options to meat-free eaters. These homemade, vegetarian-friendly taquitos always disappear at our tailgating parties during football season.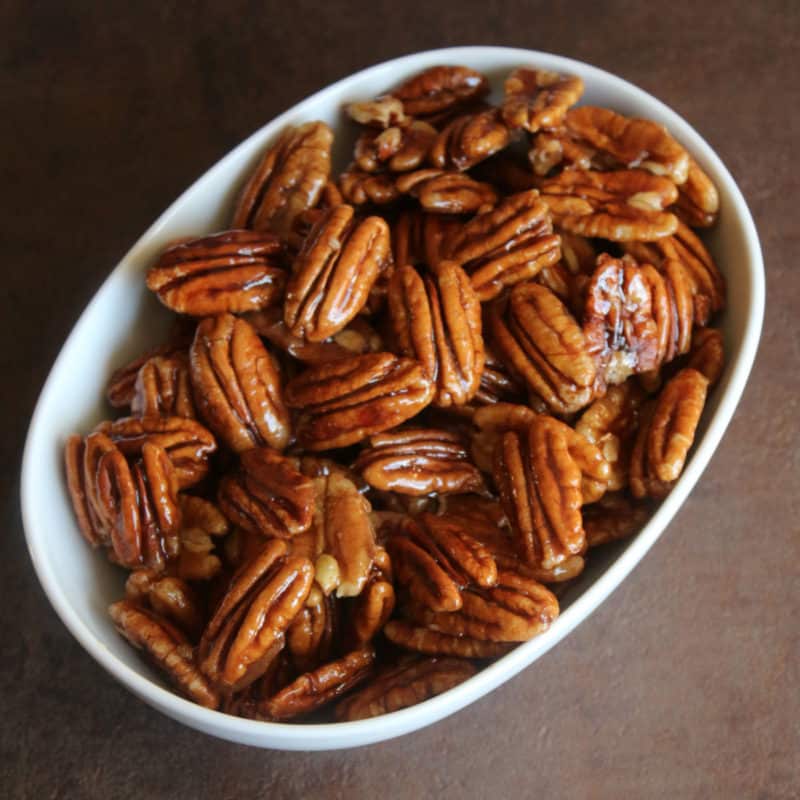 These honey-glazed pecans are fantastic as a topping for spinach salad, ice cream, yogurt, and oatmeal or as an addition to homemade trail mix. Adding the ground red pepper makes them the perfect blend of sweetness and spice!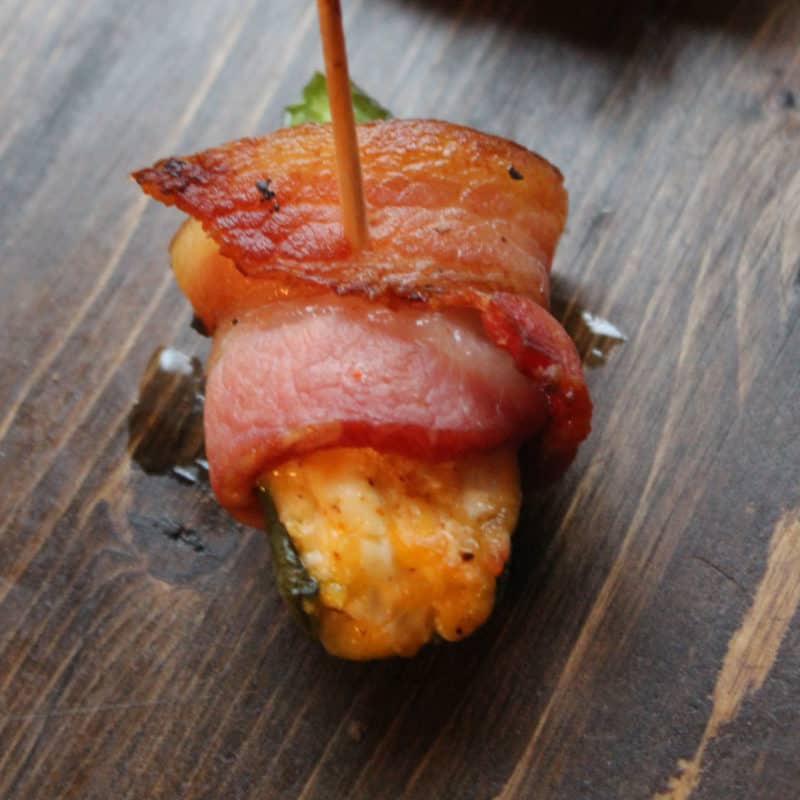 Skip the frozen aisle and make this classic game-day appetizer from scratch! They're filled with cheesy bacon to satisfy salty snackers, and spice lovers will enjoy the kick of heat and flavor from the jalapeños and Cajun seasoning.
Air Fryer Finger Food Appetizer Recipes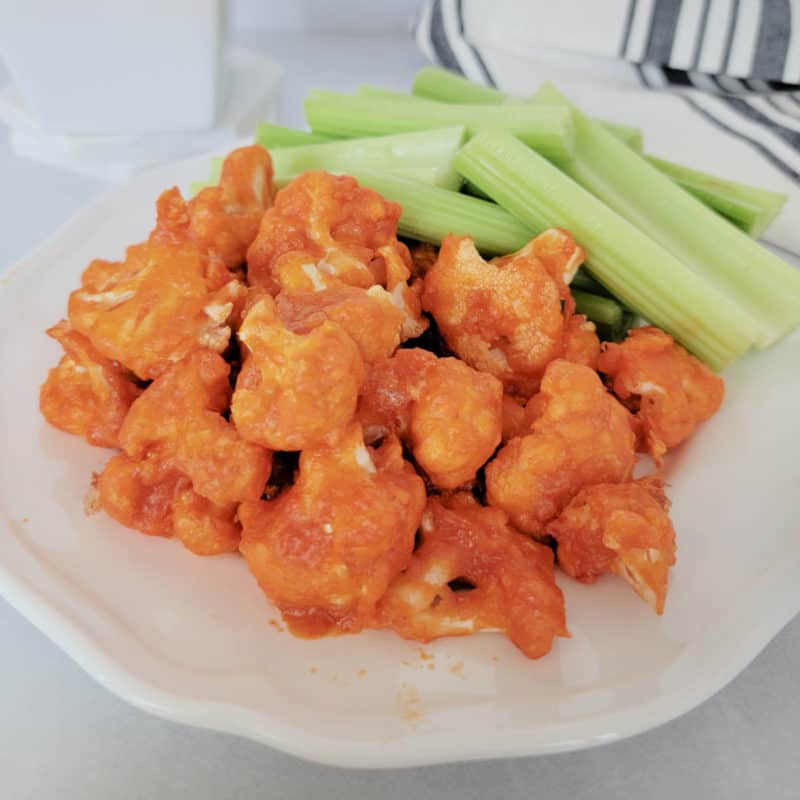 This appetizer has all the goodness of buffalo wings but is made with nutrient-packed cauliflower for a vegetarian appetizer that'll please the entire crowd. You can make them gluten-free by using almond flour.
This air fryer quesadilla recipe is kid-friendly and takes well to different cheese substitutions and protein fillings! Serve them with our Chili's Salsa for a snack or light meal that's sure to bring a smile.
We also have a collection of how-tos on making your favorite frozen appetizers in your air fryer oven.
The air fryer is the perfect kitchen tool to make easy finger food idea for a party.
CrockPot Finger Food Appetizer Recipes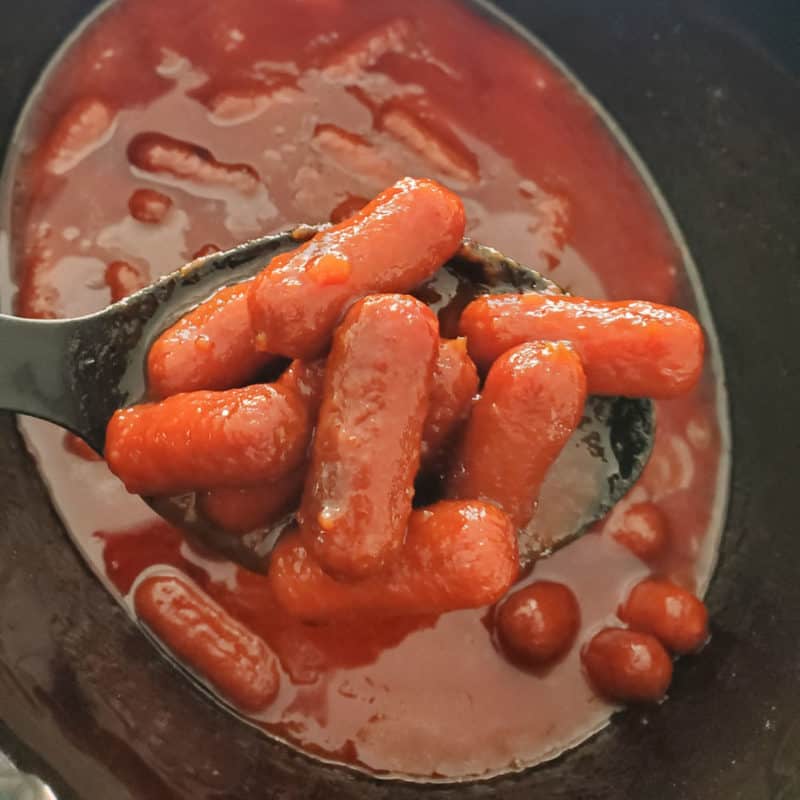 John got held up at work for about three hours when I first made these cocktail sausage appetizers, which only intensified the delicious bourbon and brown sugar flavors. Make sure they don't stick to the sides of your CrockPot for easy cleanup.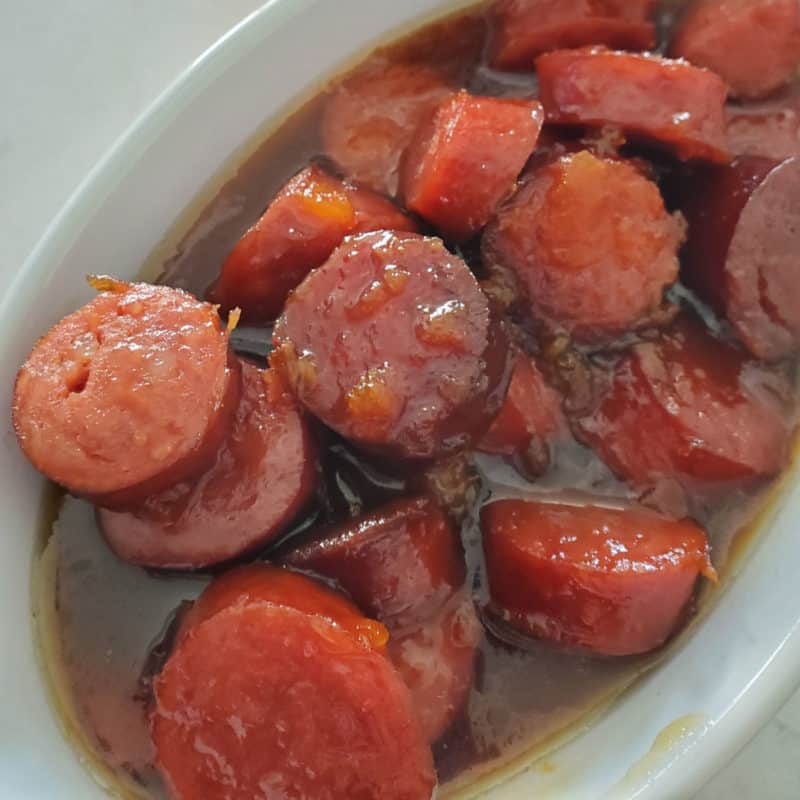 We love the swoon-worthy blend of juicy apricot preserves, Vermont maple syrup, and Kentucky bourbon in these game-day-ready kielbasa appetizers. Cut them into bite-sized pieces and stick each on individual toothpicks or mini forks for easy serving.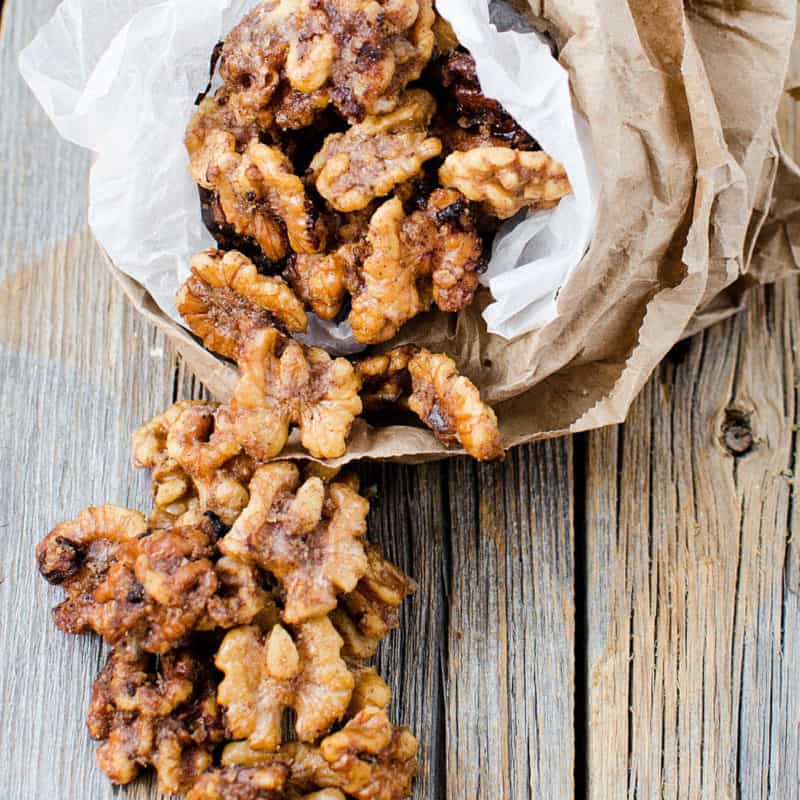 Check out the recipe post for a breakdown of the types of walnuts you can use in this sweet finger food snack recipe. Did you know that walnuts have a long history of trade and even an association with the gods in nearly every civilization?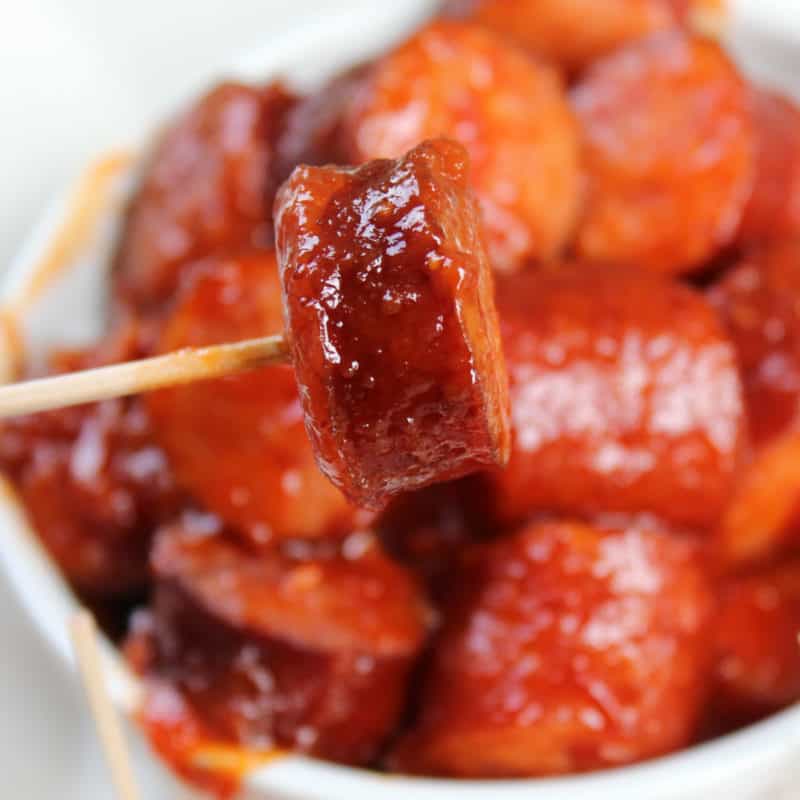 Meet the bolder, amped-up version of our bourbon-glazed kielbasa that's sure to please the spice lovers at your next game-day party! The blend of ingredients is fantastic at simulating barbecue sauce's quintessential flavor and sticky texture despite containing no actual barbecue sauce.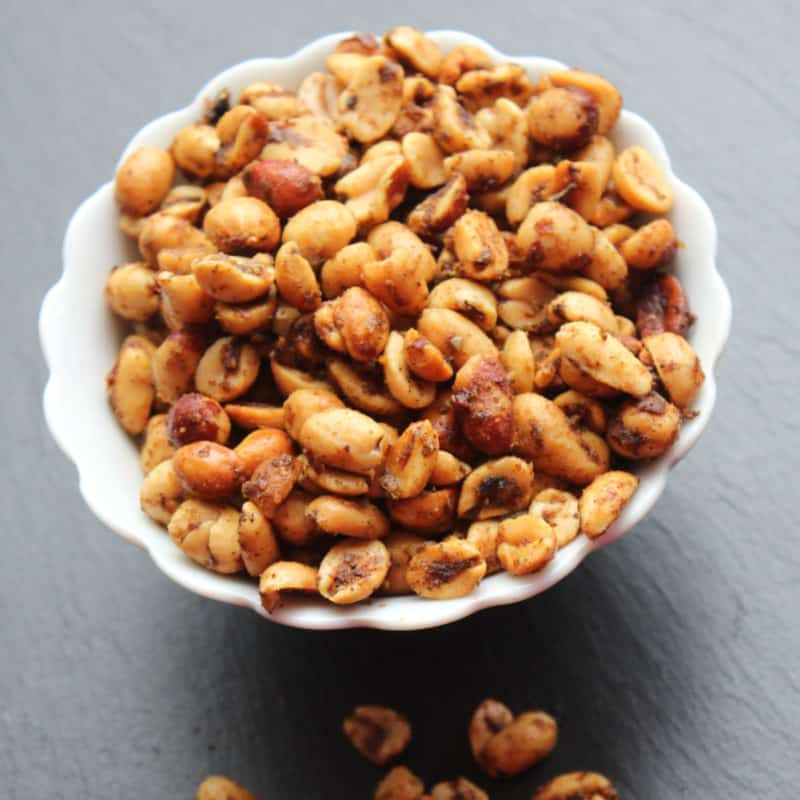 As food bloggers dedicated to our craft, we were pleased to announce at the time of this recipe post that we'd shared over 250 CrockPot recipes on the site! These mixed slow-cooker nuts contain a pleasant balance of sweetness and spice, so you don't have to decide between the two.
These spicy and sweet nuts are perfect for a finger food platter paired with veggies, crackers, brie cheese, cherry tomatoes, grapes, and small pieces of your favorite foods.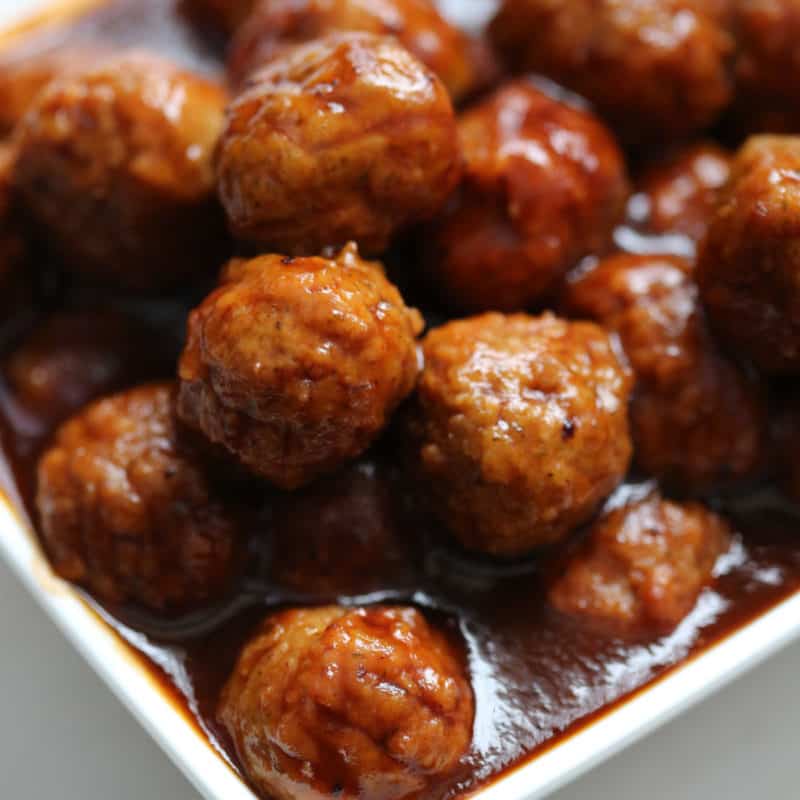 John was skeptical that the cranberry sauce would be overpowering when I first introduced this three-ingredient recipe to our kitchen. However, this opinion quickly dissipated after he took his first bite of the finished appetizer that doubles as an excellent use of leftover Thanksgiving cranberry sauce.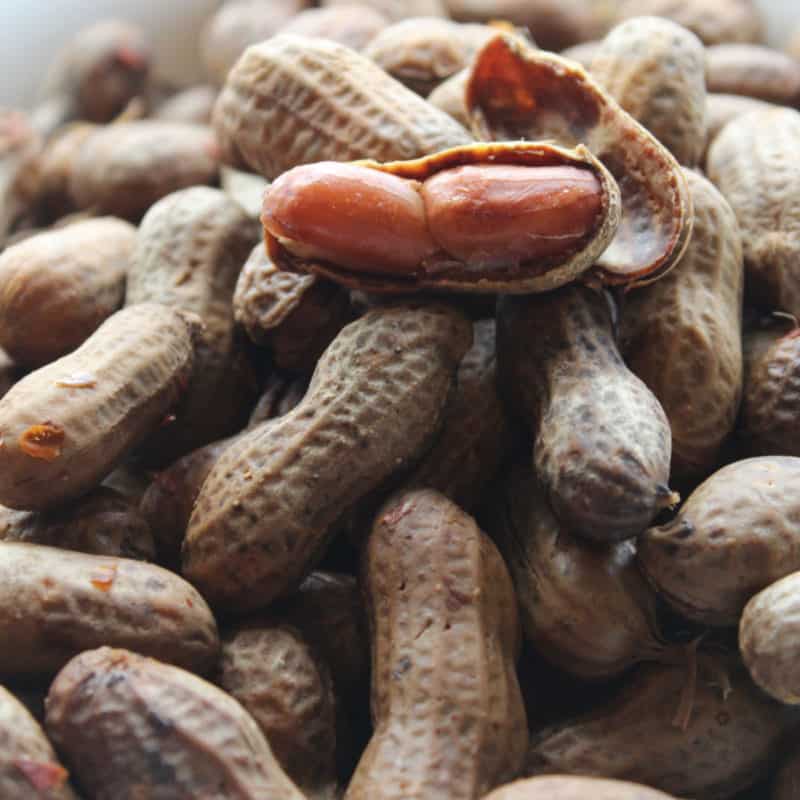 I am a native Northwestern gal, while my dear husband, John, grew up in Alabama, and sharing Southern food classics with me is one of the ways we've bonded throughout the years. The boiled peanuts we've found throughout the landscape of the American South, from gas stations to truck stops and roadside stands, inspired these CrockPot Cajun Boiled Peanuts made with crab boil.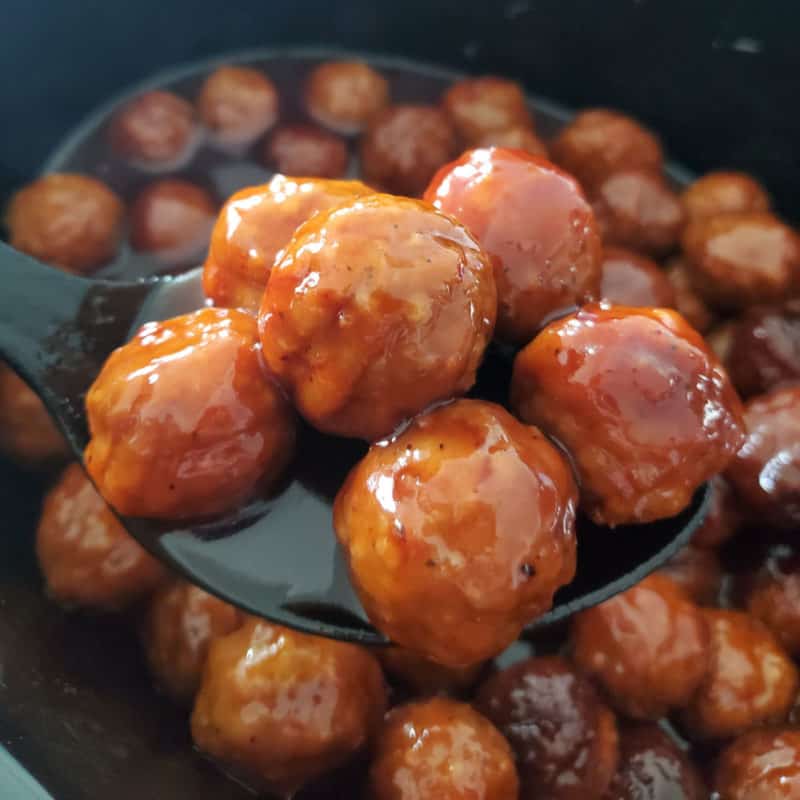 This CrockPot meatball recipe has a special place in our hearts. A Safeway bakery employee shared it with us before our wedding, and we loved it so much that we made it for our wedding day reception!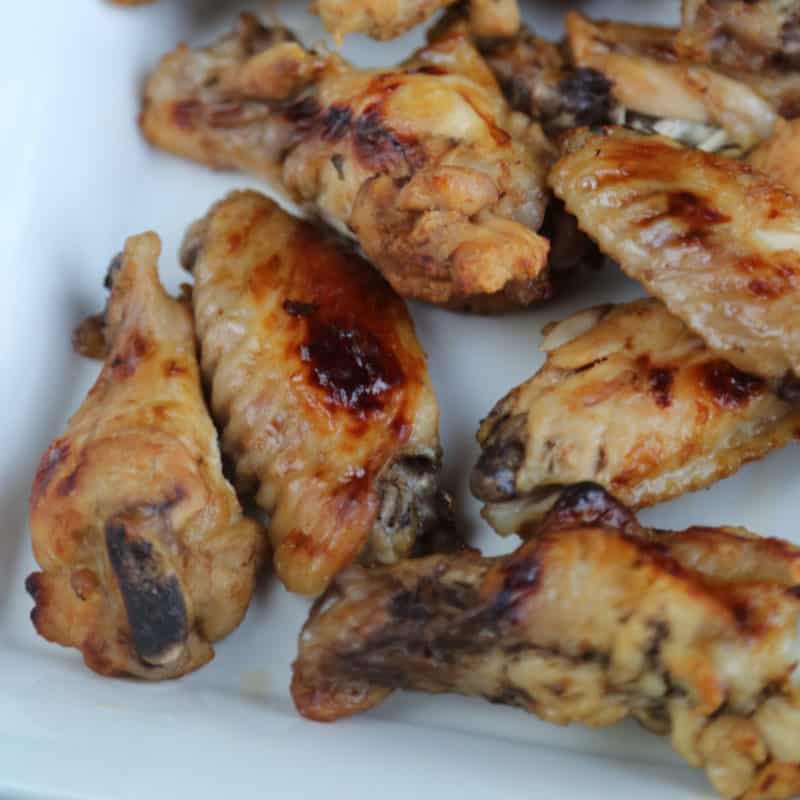 Long-time followers know I love conjuring creative ways to make delicious meals and appetizers with the CrockPot. Depending on how your local grocery store is set up, you may find the jerk sauce required for these CrockPot Jamaican Jerk Wings in the international aisle or the condiment section alongside the barbecue sauces. Check out our CrockPot Spicy Mango Jerk Chicken Wings for a sweetly spiced version of these tropical wings.
Recipe Tips
Printable recipe card instructions are available in each recipe.
Nutrition information, including calories, protein, calcium, carbohydrates, fiber, vitamin c, potassium, cholesterol, sodium, trans fat, monounsaturated fat, polyunsaturated fat, and more, will vary depending on the products used.
We are working on more finger food ideas! Let us know if we are missing your favorite.
Great Recipe Collections
Ground Beef Crockpot Recipes - Easy Ground Beef Crockpot Recipes perfect for every occasion! From family dinners to potlucks these ground beef recipes are perfect!
Slow Cooker Soups - These Crock Pot Soup Recipes are filling, oh so delicious and best of all, super easy to make!
Bisquick Recipes - Everything from breakfast to snacks, to comfort food, and more! All of these recipes with Bisquick are made with simple ingredients and are quick and easy recipes!
Easy Lemon Desserts - Pucker Up for These Delicious Lemon Desserts! They are the perfect spring and summer sweet treat.
Cherry Pie Filling Recipes - These cherry pie filling recipes, which range from Crock Pot favorites to boxed cake mix treats, are made instantly with ruby red cherry pie filling in a can, but they can also be made with any quality pie filling you have.
Do you love recipes? Check out our copycat recipes, dessert recipes, and our CrockPot Recipes.
Follow Tammilee Tips on MSN, Facebook, Instagram, and Pinterest, for all of our recipe posts.