Epic Carnival Radiance 4 Day Baja Mexico Cruise out of Long Beach, California. We are so excited to share our cruise experience on the newly renovated Carnival Radiance.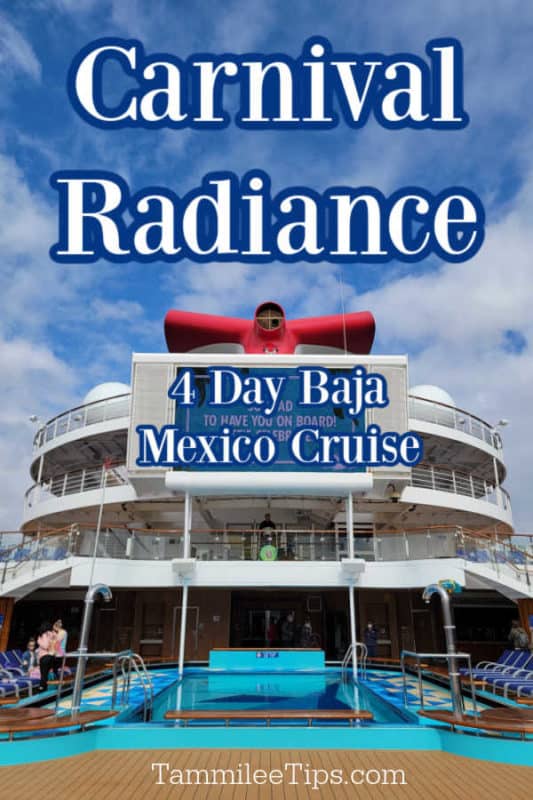 Carnival Radiance 4 Day Baja Mexico Cruise
The Carnival Victory received a makeover and came out of dry dock as the Carnival Radiance!

Updates include some of the latest bars and pubs, sports activities, spa amenities, and dining spots including the first-ever Shaq's
Big Chicken restaurant
at sea, serving up favorites from Shaquille O'Neill, Carnival's Chief Fun Officer, and huge fried chicken fan!
We are so excited to check out the updates to this ship and enjoy spending 4 days away from the ice and snow we have had in Spokane.
Pre-cruise
Prior to the cruise, we downloaded the Carnival Hub App so we could keep up to date on all the cruise happenings
We also filled out a health assessment 2 days prior to the cruise and took a covid test.
For this cruise, we decided to order the Binax tests that come with telehealth so we didn't have the stress of checking to see if our test results showed up.
During our Navigator of the Seas cruise a few months ago we didn't get our tests back from our health clinic until after midnight on the day of the cruise.
We were already in LA and we were freaking out a bit if the tests would show up in time.
It was so easy doing the tests at home with the guided medical option.  In less than 20 minutes we had our results printed and ready to take with us for boarding.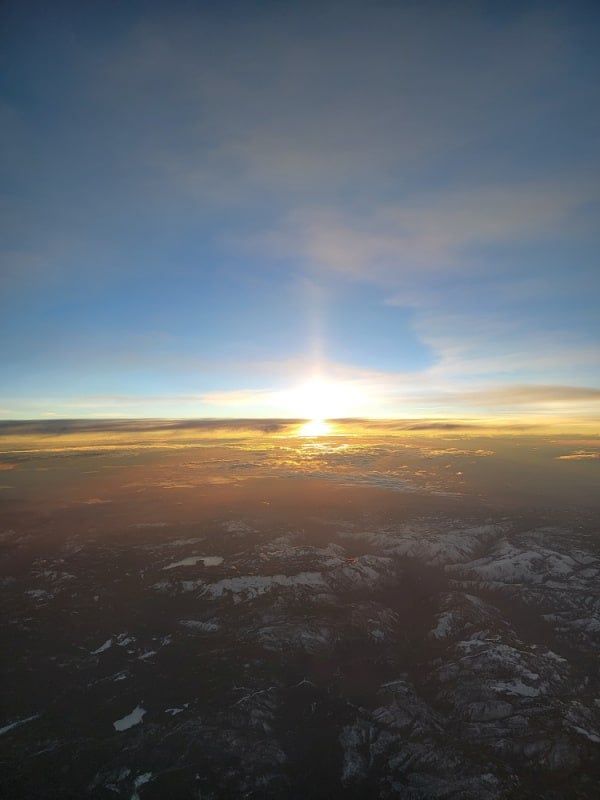 Embarkation - Los Angeles, California
We stayed overnight at the Sheraton Gateway near LAX after flying in from Spokane. It was a nice quick shuttle ride to the hotel.
This has become our go-to hotel when we fly into LA and are heading out on a cruise. It is quick and easy to grab an Uber/Lyft to the port the next morning.
It took about 30 minutes to reach the Port of Long Beach and head towards embarkation. I have to tell you this was the quickest we have ever gotten through embarkation.
I don't think John's platinum status made that big of a difference on this sailing for getting through quickly. We walked up and were able to walk right to a table to have our covid tests, vaccination status, and passports checked and confirmed.
Once we cleared the initial health screening we went through the security station and had our bags checked plus walked through metal detectors.
From there we walked right up to verifying our cruise documents and getting everything set for the cruise. We had an early embarkation appointment so the ship wasn't quite ready.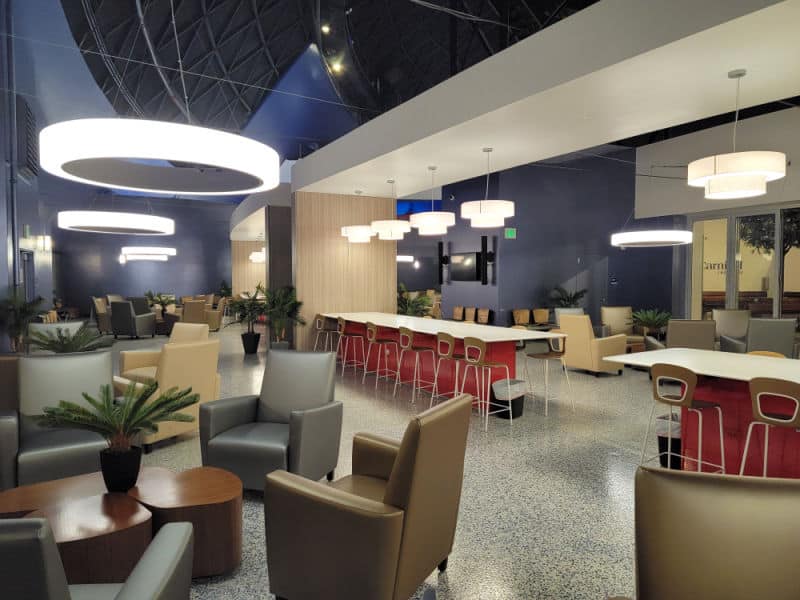 We lounged in the Captains Club area for platinum, diamond, and suite guests until they opened up boarding.
John reaching platinum status brings on some fun new benefits which I am enjoying as a gold member. LOL!
Who would have thought having my husband take his mom on a couple of cruises would bump him up ahead of me.
It was quick and easy once they cleared the boat for us to walk up to the ship. There is a bit of a walk going up 3 inclines to reach ship level.
If you are not in the best of shape be prepared to take your time. It is not a long walk but the incline makes it a little more fun.
Once on the ship, we were able to head directly to our muster station. It took less than 3 minutes to watch how to put on a life jacket and have our names checked for attending the safety drill.
We always feel like as soon as the muster drill is done our cruise vacation starts!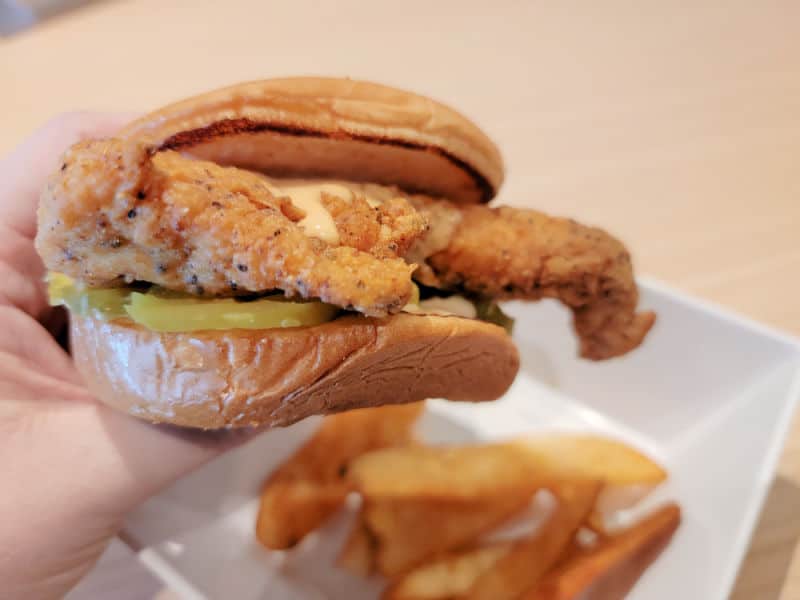 Since rooms were not quite ready we headed up to the Lido deck to check out Shaqs Big Chicken for the 1st time.
I must admit my husband has the goal of trying everything on the menu during our cruise.
After lunch, we were able to check out our room and unpack. HOLY GOODNESS!!!! THIS ROOM IS EPIC!
I might have squealed that along with a few other things I am not prepared to write on this post when we walked into the room.
We booked a Premium Vista Balcony and it is beyond epic. The views out the windows from the bed. YES!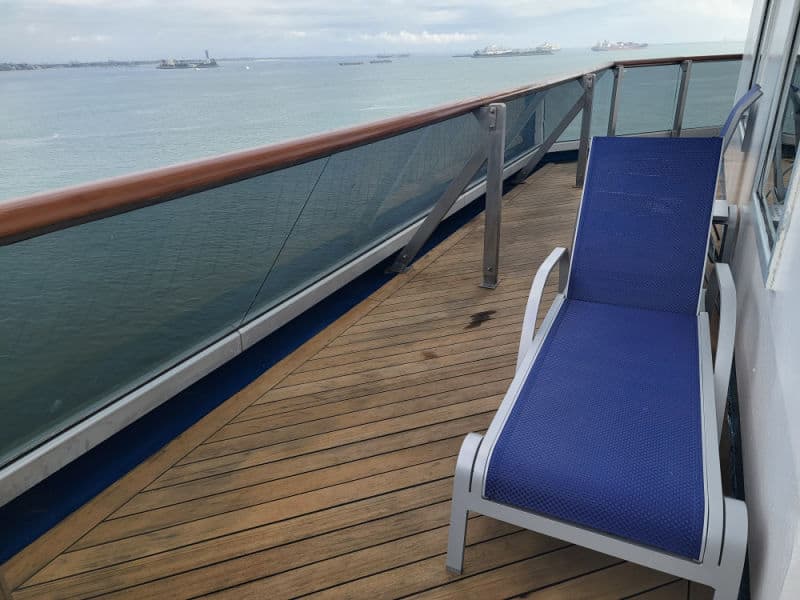 I looked at John and told him we are going to have to book this room for an Alaska Cruise and a Panama Canal cruise it is that amazing.
Once we were in the room we kind of melted into the view and ended up spending the afternoon just staring out at the water and doing absolutely nothing.
It was BLISS!!!
For dinner, we headed up to Cucina del Capitano because why not start with your favorite restaurant on the 1st night.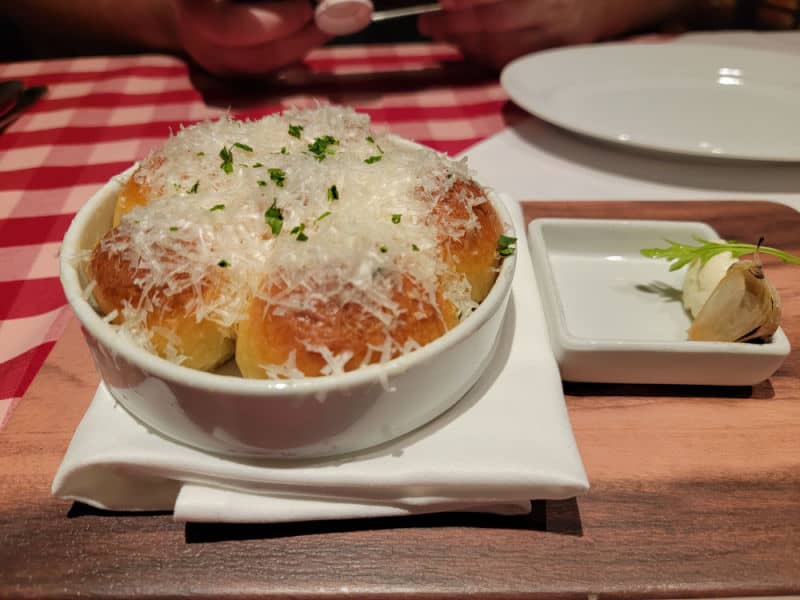 John had an epic veal dish that he can't stop raving about. I went with my favorite linguini mixed with tomato sauce and alfredo sauce. Basic but also so damm delicious.
We also tried an Italian Coffee that I am going to have to try to remake at home.
After dinner, it was time to relax! We curled up in bed and watched an on-demand movie which was so nice.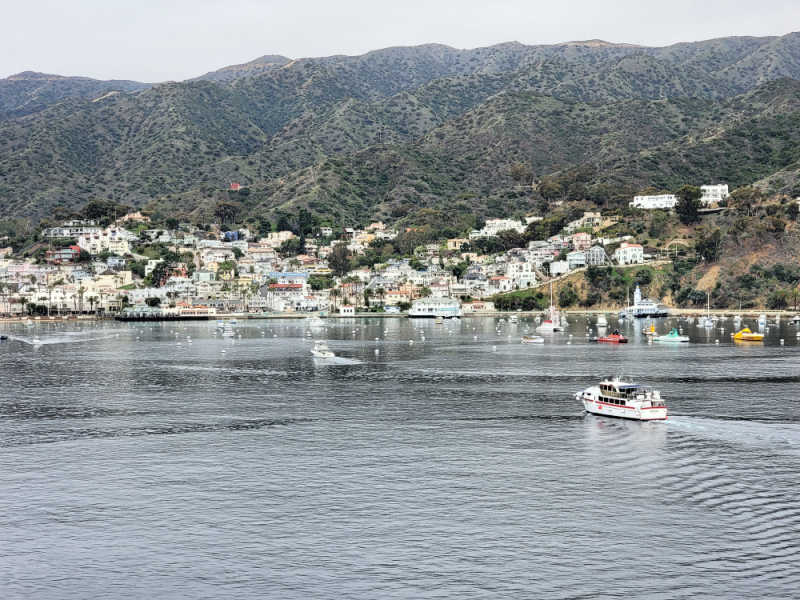 We woke up to the sun streaming into our stateroom and a seagull sitting on the balcony railing looking in on us.
I have to say that it was so relaxing watching the sun come up from bed and seeing Catalina Island come into view.
We had a super slow morning not moving out of the room until almost 9:30 am. We just relaxed and watched the world outside.
Since we have been to Catalina Island before and are trying to enjoy as much ship time as possible we decided to spend the day relaxing on the ship.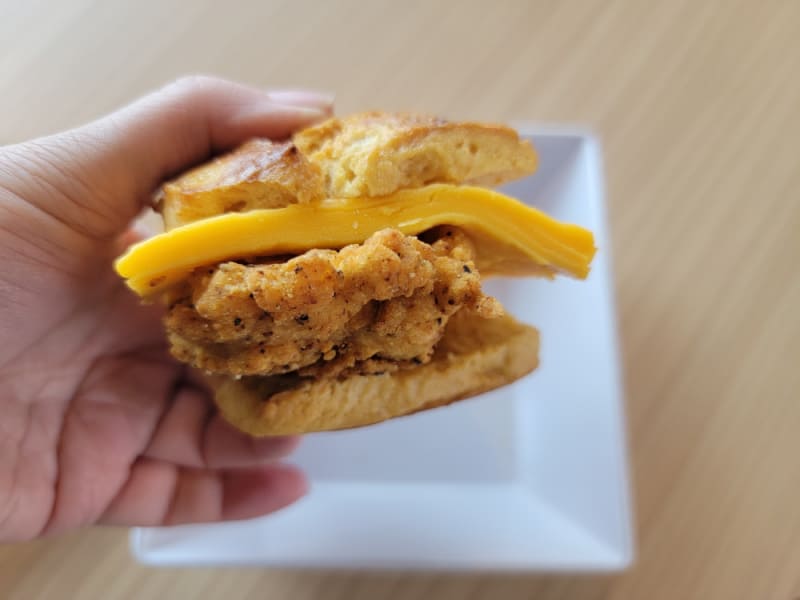 We had breakfast at Big Chicken to check out their biscuits and chicken. It was not the best breakfast which I am hoping is because we were later in the day and the biscuits had sat out for a while.
We are going to try it again early in the morning to see if there are better results.
After exploring the ship we ended up stopping by the Java Blue Café for a chai tea and blended coffee. One of the things I love about the Carnival Drink Package is it includes the Java Blue Café.
If you are a chai tea addict like I am it is so amazing.
We spent part of the morning in the Heroes Bar working on our laptops and learning a bit about cricket since it was playing on the giant TVs.
I can say that we spent most of the time googling what the announcers were saying about cricket because we know nothing about the sport. LOL!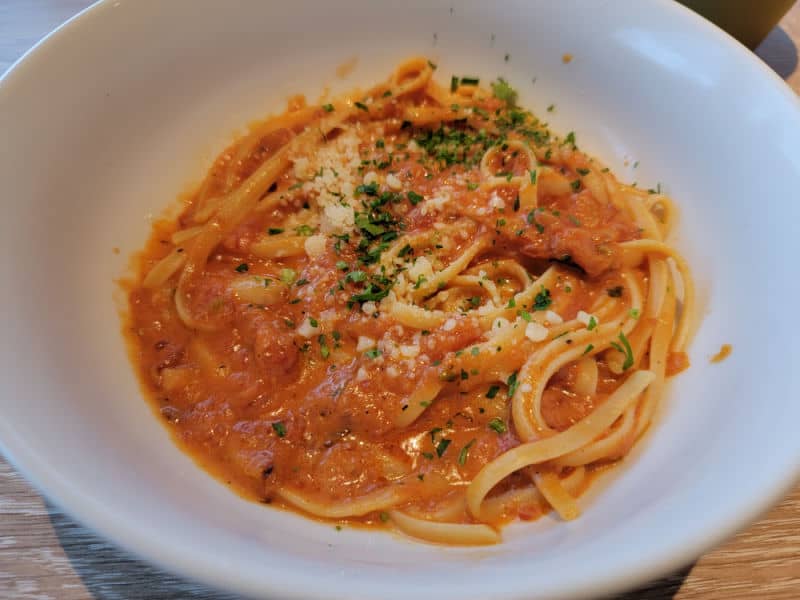 For lunch, we decided to head back up to Cucina del Capitano for their Pasta Bella Pasta Bar.
One of the great things about the Carnival Hub App is you can sign in anytime and see which restaurants and bars are currently open.
You can also order pizza delivered to where ever you are relaxing on the ship for a small charge.
The Pasta Bella Pasta Bar at Cucina del Capitano allows you to customize your lunch order. You can pick the pasta, sauce, and added ingredients you want including grilled chicken, shrimp, Italian sausage, mushrooms, cherry tomatoes, and more.
I highly suggest combining the tomato basil sauce with the alfredo sauce on top of linguini noodles. HELLO YUM!
Plus the focaccia bread is amazing and you should ask for 2 pieces it is that good.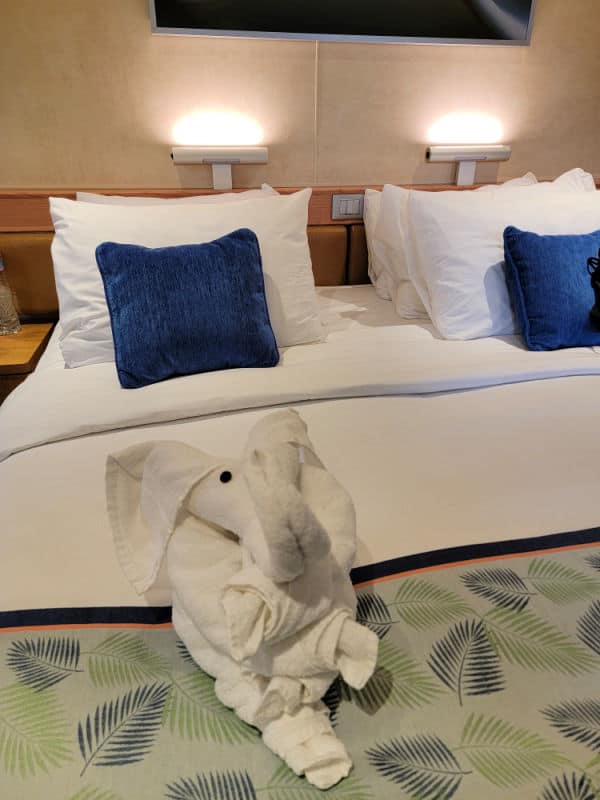 After lunch, it was time for my favorite cruise ship activity....a cruise ship nap!
One thing we have realized is how differently we cruise now compared to when we started 12 years ago. 25+ cruises later we are much more focused on relaxing and savoring the small moments versus running around all over trying to do it all.
When we first started cruising we brought highlighters with us and would highlight the daily schedule with all the things we wanted to fit into our schedule.
We felt like we had to push to get the most done to get the value for the price we paid. Now we realize that for us the value is in relaxing, having meals taken care of, having time together without the interruptions that happen on land.
The best part of being on a cruise is you get to decide what you want to do or not do. If you want to spend your entire cruise in bed watching the world go by you can do that.
If you want to spend your entire cruise fitting in as many activities as you possibly can that is totally amazing also.
Cruises are the perfect vacation to customize to your needs.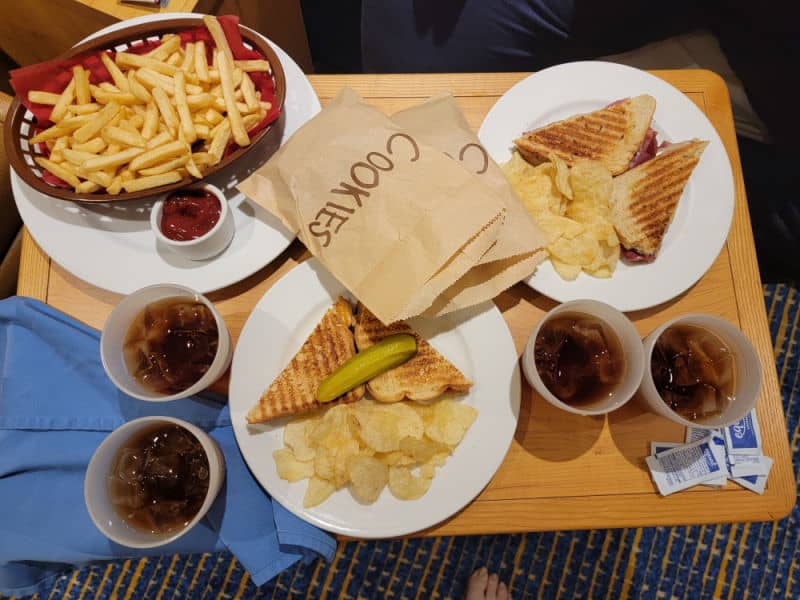 With that being said we spent our evening ordering room service and watching more movies.
Room service has a great variety of sandwiches and snacks that are great for movie watching. We also ordered a pizza delivered to the room which tasted amazing.
We ended up watching Free Guy with Ryan Reynolds and also Night at the Museum with Ben Stiller. Totally mindless entertainment which was amazing.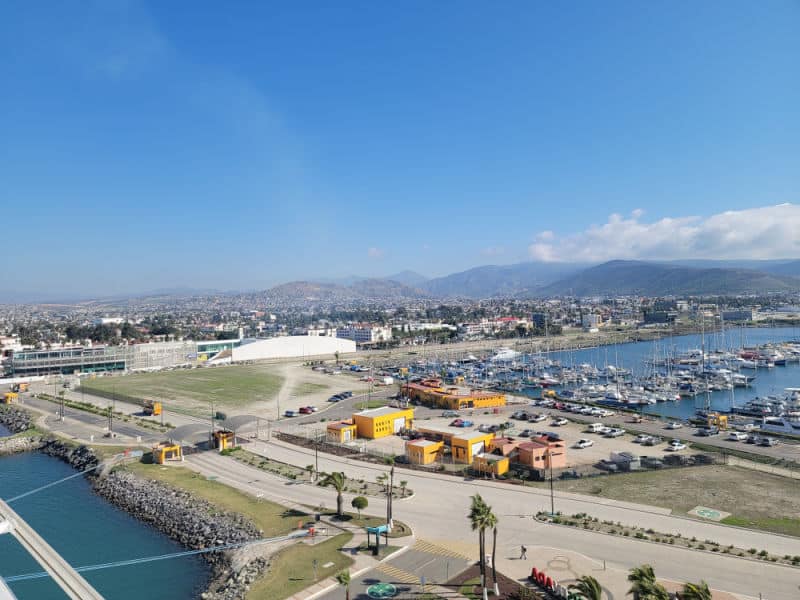 Day 3 Ensenada, Mexico
We woke up to the sun streaming in the cabin windows as we pulled into Ensenada. I hopped out on the balcony to get some video and photos and had to laugh with sheer delight at all of the sea lions making noises greeting us into port.
Even though we have been to Ensenada a few times I am always amazed at just how big this port city is.
We decided to spend another day on the ship enjoying all of the amenities.
There are amazing excursions to Ensenada Wine country which we have done in the past. For this trip, we decided to stay on board minimize the number of people we interact with and try to keep our social distancing.
Cruising right now is a little different but it is easy to make decisions that you feel comfortable with.
Thankfully the Java Blue Café is on deck 5 and I can get as many chai teas as I crave with the Carnival Drinks Package.
For lunch, we headed back to Cucina Del Capitano and it was so dang delicious. I could honestly eat here daily and love it.
We spent the afternoon doing absolutely nothing! Napping, reading, and relaxing. I finished my 2nd or 3rd book on this cruise while savoring the sun coming in our balcony window.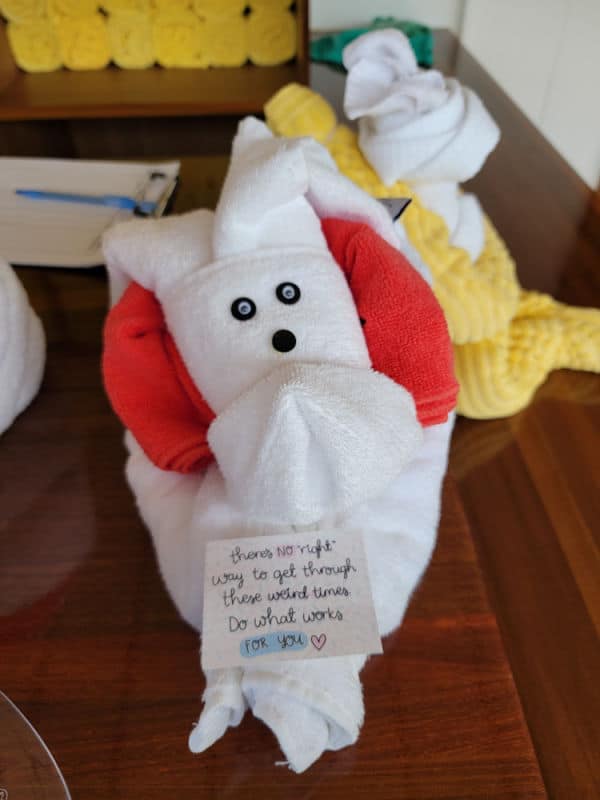 For dinner, we headed up to the Carnival Deli which is near the Lido Buffet. I think this is one of the hidden gems onboard Carnival Cruise Ships.
They make the most amazing sandwiches!
We spent the rest of the night relaxing and watching the new James Bond movie. It was available on demand for $4.99 in the stateroom.
It was such a good movie even if I ended up crying during it.
It has been so nice just relaxing in the room with a new movie every night and no stress. Turning off our internet connection and just spending time relaxing has been rejuvenating and so needed.
Day 4- Day at Sea
Sea Days are my favorite! There is no stress just relaxing!
We slept in and then headed down for sea day brunch. I have to tell you that sea day brunch on the Carnival Radiance was the best we have had on any Carnival ship.
I am not sure how many Carnival Cruise Ships we have been on but this breakfast was epic! Every single item was cooked to perfection and tasted amazing.
It made me wish we would have gone to the dining room the past few mornings for breakfast.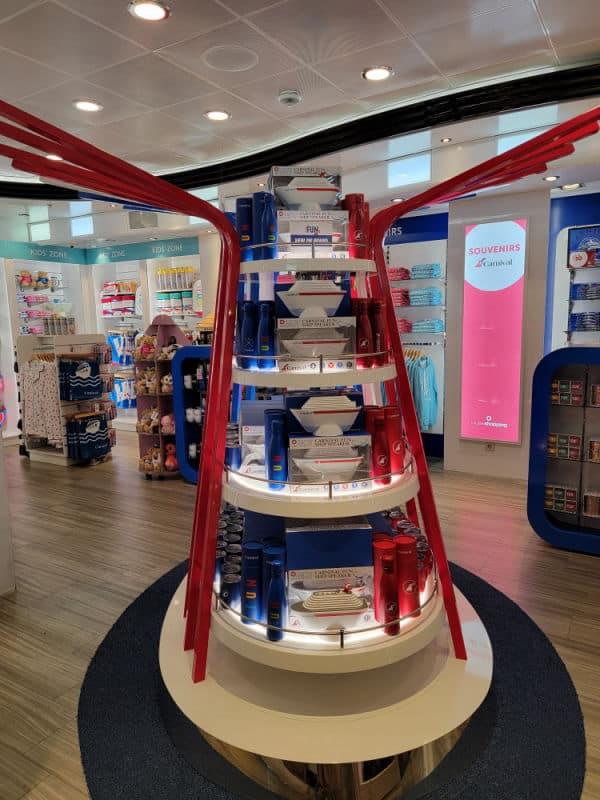 After breakfast, it was time to visit the Fun Shops and see what new things Carnival has brought onboard. There are so many fun items in the shops it is hard not to shop and shop and shop.
I ended up picking up some Disarono Amaretto, Baileys Irish Cream, and Hennessey to bring home and mix with. The prices on board compared to what I can get at home are just too good to pass up.
Seeing the prices for some of the liquor makes me think about booking another cruise when I am running low on things just to stock up again.
The sun is shining so we ended up spending a couple of hours on our balcony watching the world go by. While it is barely 60 degrees it feels like heaven compared to the icy temperatures at home.
My cheeks are a bit pink but it felt so good to soak up the sun.
This was the perfect way to celebrate 15 years since our first date.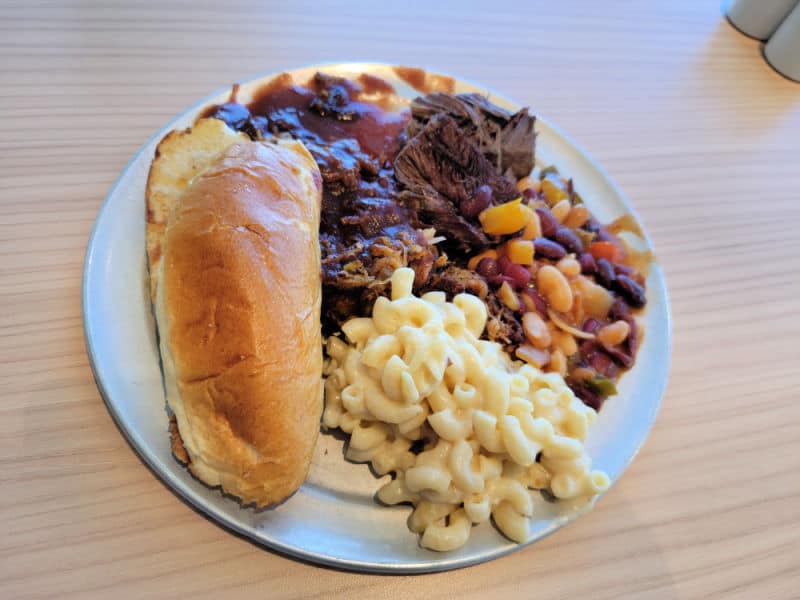 John was so excited for Guy's Pig and Anchor Smokehouse to be open. He kept an eye on the clock so he could get there right when they opened.
He had been eye-balling the barbecue menu the past few days and knew just what he wanted. I need to work on making baked beans similar to what they had they looked so good.
Since we were near the aft pool bar we ended up relaxing with some epic tropical cocktails. I can't wait to make a creamsicle cocktail, The Twilight Zone Cocktail, and a Sunburn Cocktail when we get home.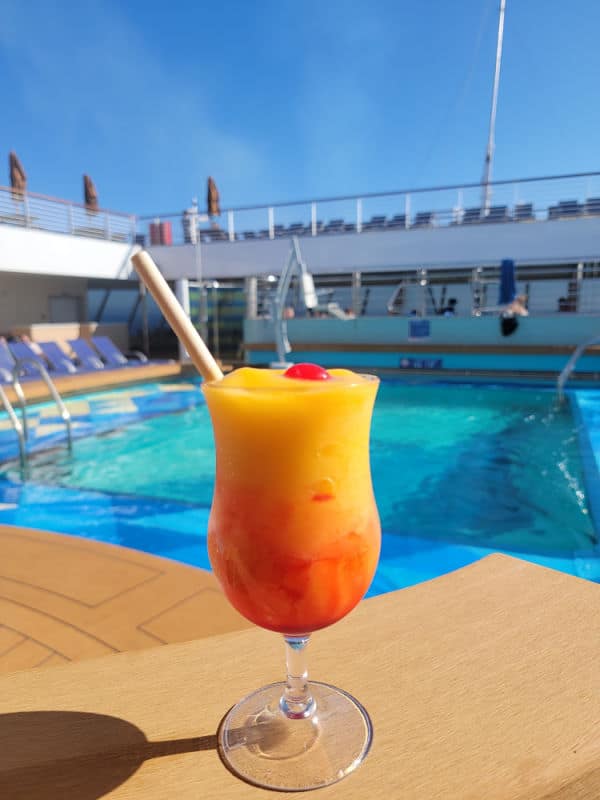 I had to have a Kiss on the Lips to toast to an amazing cruise. It is a tradition I am happy to uphold on every Carnival Cruise we take.
After enjoying a few tropical cocktails it was time to think about packing...BOO!
We managed to pack everything just in time to enjoy an epic sunset from the balcony. I have to tell you we are madly deeply in love with the Premium Vista Balcony Stateroom we booked.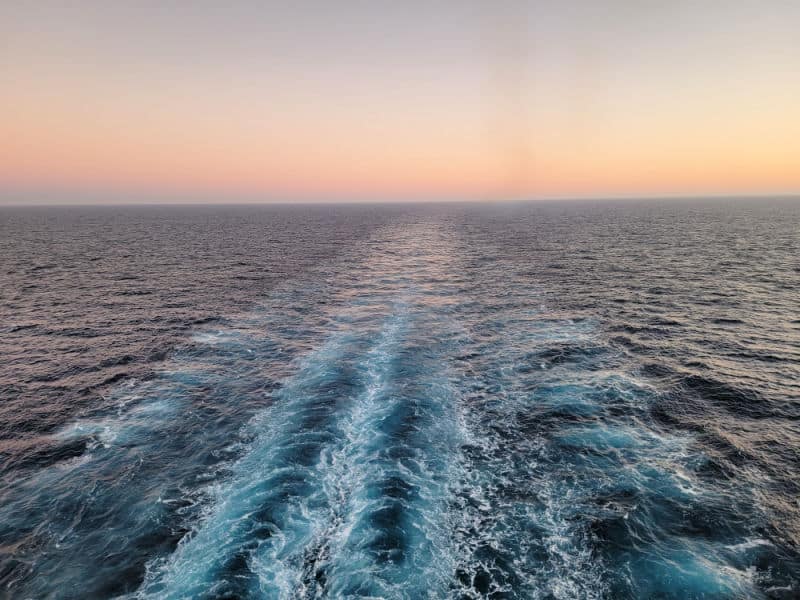 John told me he would happily stay onboard for the next few weeks to enjoy these views.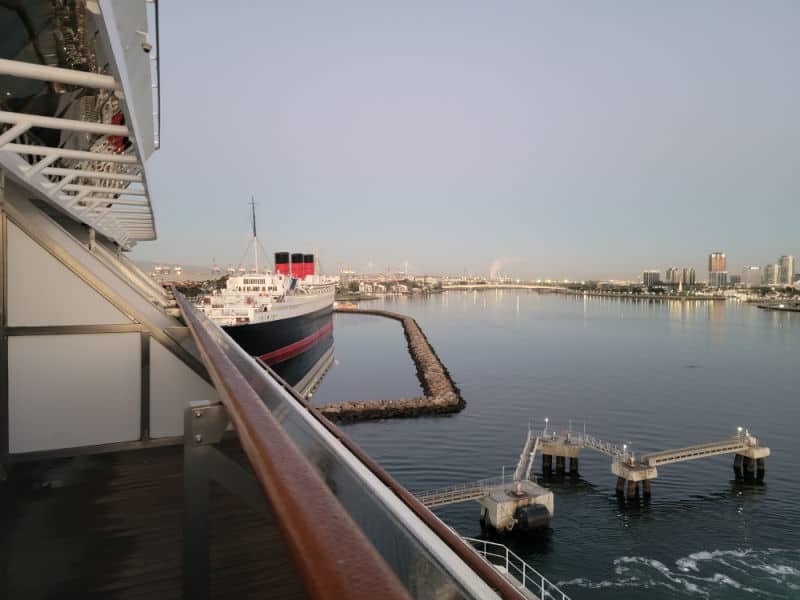 Disembarkation
We pulled into Long Beach, California early which was amazing to watch.
The sun was coming up on the horizon as we pulled into the port. We decided to enjoy one more breakfast in the main dining room before disembarking.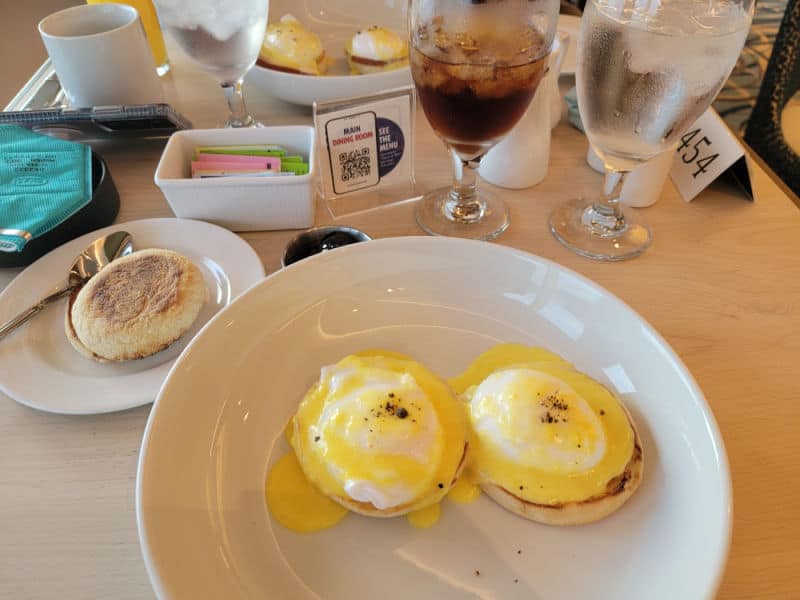 The eggs benedict were epic again! I can't say enough about the service in the main dining room of the Carnival Radiance.
The staff was so friendly and really made each meal a great time.
Sadly it was time to disembark and start the journey home. Getting off the ship took a minute maybe two.
There was a couple of people in front of us waiting to scan their cruise card one more time and then we walked down to Customs.
Carnival has an epic new photo recognition system that you smile at a screen and it pulls up all of your documentation.
It took us maybe 30 seconds to clear Customs and then it was time to get an Uber and head to LAX.
We are already looking to see what cruise we should book next. As we were heading to LAX we received emails about epic deals to Alaska this summer which may have to happen.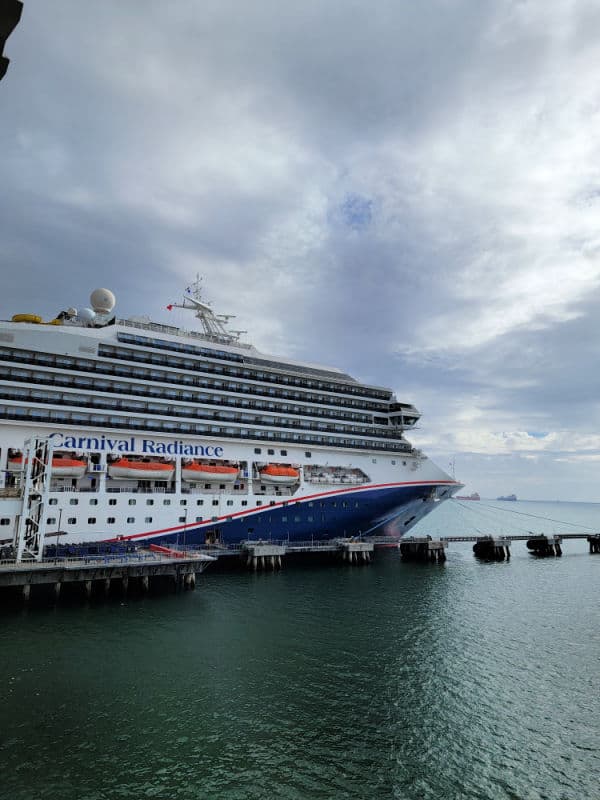 Additional Cruise Resources
Carnival Miracle Extended Balcony Stateroom - Check out a room tour of an extended balcony stateroom on the Carnival Miracle.
Holland America Eurodam Balcony Stateroom - Check out a room tour of a balcony stateroom on the Holland America Eurodam.
Royal Caribbean Navigator of the Seas Balcony Stateroom - Check out an extended balcony stateroom on the Royal Caribbean Navigator of the Seas.
Carnival Cruise Drinks Package - What to expect when using the Carnival Cruise Drink Package.
7 Day Mexico Cruise Guide - What to expect on a longer 7 day cruise from Long Beach to Mexico.