Are you wondering what to do with Leftover Ham? Don't worry; these leftover ham recipes are perfect for making the most of your holiday ham!

What to Do With Leftover Ham
Ham is a holiday tradition that dates back to Nordic and German Yuletide celebrations, where the sacrifice of a wild boar was thought to promote fertility and a good harvest. It is also likely that you've experienced Easter dinners featuring ham, as the same folks who historically ate ham during the winter often cured the pork to last through Easter time.
We also serve ham at Christmas and Thanksgiving.
We love making epic ham recipes, including slow cooker ham, Coke Ham, Orange glazed ham, and Honey Bourbon Ham.
Looking for delicious ways to use up your leftover ham from Christmas, Easter, or Thanksgiving? Look no further than these amazing recipes! From savory casseroles to mouthwatering sandwiches, there are plenty of ways to transform that leftover ham into a delicious meal that your family will love.
So whether you're looking to make a hearty breakfast, a satisfying lunch, or a comforting dinner, these recipes are sure to please. Explore our collection of leftover ham recipes
Here is everything you need to know about storing your holiday ham leftovers.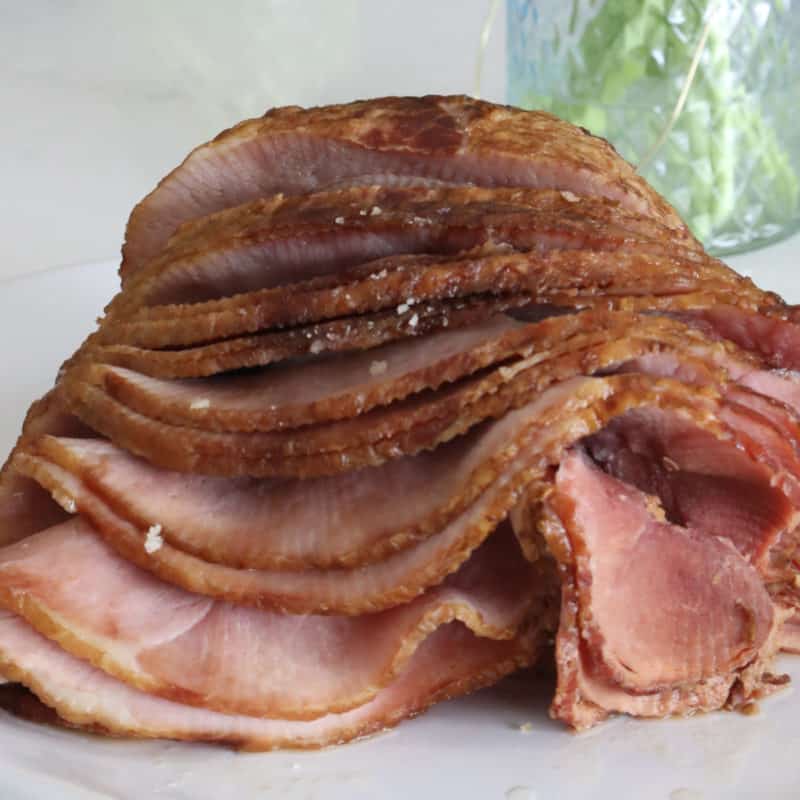 How Long Is Leftover Ham Good For?
Leftover ham, whether cured or uncured, generally keeps up to five days in the fridge and up to two months in the freezer. However, specific instructions may apply to the type of holiday ham you serve on the dinner table.
Fresh Ham
Fresh ham describes an uncured light pink cut taken from the pig's hind leg. When cooked, it has a flavor close to pork loin.
Fresh ham that has been cooked can be refrigerated for three to four days and frozen for three to four months.
Country Ham
Country ham is a cured ham product that is dried for several months to lock in its robust flavor and give it a noticeable chewiness, even when sliced thinly.
Smoked and unsmoked varieties are available. Country ham is considered a delicacy of the rural South, particularly in Kentucky and Virginia.
Due to the dry-curing process, cooked country ham keeps the longest of all holiday hams. Cooked country ham kept in the refrigerator can be consumed for up to a week, while leftovers that don't make it into any leftover ham recipes can be frozen for a month.
Wet-Cured Ham
Also known as city ham, wet-cured ham gets its name because a fully-cooked ham is submerged in a liquid brine upon packaging. This is the type that usually graces holiday dinner tables.
Bone-in and boneless varieties can be found in stores. Use the bone from a bone-in ham in soups and stews to give them a deeper flavor.
Cooked hams purchased from the grocery store are usually sold as half-hams due to the sheer size of an entire ham. The top part of the ham is the fatty rump, while the shank half is the leaner bottom end.
All cooked hams, whether spiral-cut or boneless, have a standard storage time. Leftovers kept refrigerated should be consumed within three to five days after cooking, while frozen ham leftovers are good for one to two months.
Spiral-Cut Ham
The spiral-cut ham was invented to solve the challenge of carving cooked bone-in hams. A spiral-slicing machine holds the ham in place while a blade cuts an even spiral through the meat and around the bone. Many spiral-cut hams come glazed, so they are not the best option if you want to make a glaze.
How to Store Leftover Ham
Anyone who has ever made ham for a holiday feast has contended with the issue of leftovers. Depending on how soon you plan to use your holiday ham seconds, they can be refrigerated or frozen.
In the Fridge
Tightly wrap and refrigerate leftovers within two hours of baking, making sure to carve what you need and store the rest immediately in the fridge. Since ham dries out quickly, you may also consider storing leftovers in a ham bag with a diluted vinegar solution.
To prevent spoilage and food-borne illness, ham leftovers should be refrigerated at a maximum temperature of 40°F within two hours of consumption. Ham left at temperatures above 40°F and under 140°F is said to enter a danger zone for bacterial growth.
In the Freezer
Leftover ham frozen in plastic wrap and foil or freezer bags can remain in the freezer for one to two months. Keep your ham cooler in the freezer and fresher for longer by storing it on the floor of your freezer.
Before eating, defrost frozen ham in the refrigerator for one to two days. Labeling the date on your leftovers lets you know how much longer you can consume that holiday ham.
How Long Is Ham Good in the Fridge?
Holiday hams can be refrigerated for three to five days after opening. Discard any leftovers that show the following signs of spoilage:
Odor
Leftover ham that has passed its prime is easy to detect. This is because meat emits a strong sulfur odor as it decays.
Color
Fully cooked ham can come in different shades of light pink, with some hams having a deeper pink due to sodium nitrate. Any color changes, especially a shift toward gray or green, signal that your ham leftovers are no longer safe to eat.
Mold
Mold is an anticipated part of the aging process of country hams, so mold is not a concern for this ham product. However, signs of mold on uncured cooked meat mean that leftovers should be discarded immediately. Since the mold spores on rotting meat can trigger respiratory issues, wrap it before tossing it in the trash.
Texture
If you see slimy or sticky residue, bacteria has already begun to fester in your holiday ham leftovers.
Flavor
Finally, if your leftover ham looks, feels, and smells normal but tastes off, discard it to avoid the hassle of foodborne illness.
How Long Is Ham Good in the Freezer?
According to the USDA, frozen ham does not spoil in terms of food safety but instead declines in quality and nutritional content. Leftovers stored in the freezer retain their quality and taste for one to two months.
I like to batch-freeze my leftover holiday ham into containers according to size. I fill some containers with slices and some with miscellaneous bits and pieces of ham. The ham pieces that don't fit into sandwiches are great for reintroducing into soups and casseroles.
How to Reheat Leftover Ham
Fresh ham must be cooked to an internal temperature of 145°F before being considered safe to serve. When reheating, set the oven to a minimum temperature of 325°F.
Soak a country ham in the refrigerator for at least four hours to minimize its salt content before cooking.
Leftover cooked ham can be eaten cold, and eating cold leftovers is often recommended to preserve the moisture of the meat and the texture of any outer glaze. Otherwise, the USDA recommends that these leftovers be reheated to an internal temperature of 165°F.
Individual slices of holiday ham can be reheated on the stovetop using a skillet. It is also possible to heat leftovers in a slow cooker filled with a small amount of water or broth.
However, when preparing a large batch of leftovers, microwave and oven reheating are the best and most convenient ways to reheat.
In the Microwave
Arrange your ham leftovers in a single layer on a shallow dish. Add a tablespoon of broth or water to the plate, then cover it with a moist paper towel to prevent it from drying out. The slices should take 30 to 60 seconds to heat up.
In the Oven
Preheat your oven to a minimum of 325°F. Place your leftover ham slices on an oiled baking pan. Add a few tablespoons of broth or water to the pan, then cover it with foil to lock in the moisture. Bake until cooked through, turning once to ensure both sides heat evenly.
Recipes Using Leftover Ham
While using up large quantities of leftover ham may seem daunting, there are practical yet creative ways to eat your holiday ham leftovers without letting any go to waste.
There is nothing better than ham and eggs the morning after a holiday. Throw in some veggies and you have a great easy breakfast or brunch.
We like to dice ham so we have it for pasta dishes, soup, and side dishes. I measure out a cup or two of diced ham and freeze the in freezer containers for easy use.
For lunch we have to make a ham and cheese sandwich with cheddar cheese at least once. I want to make Cuban Sandwiches with ham, Swiss cheese, pickles, and yellow mustard grilled together.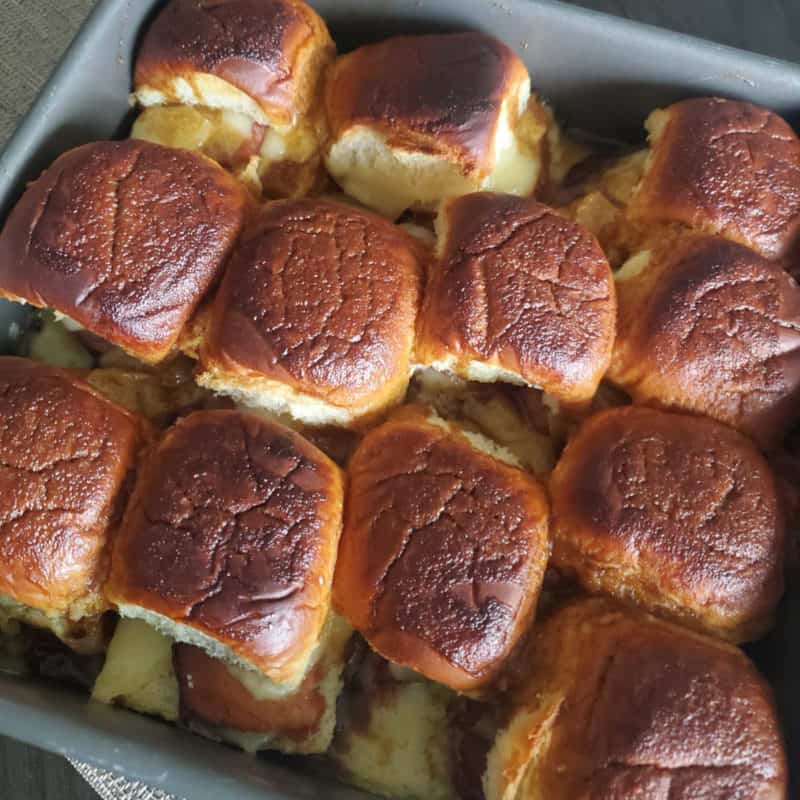 It takes less than half an hour of prep and cooking time to make twelve servings of these sliders using leftover ham and Hawaiian rolls. These savory sliders have a bit of sweetness from the glaze.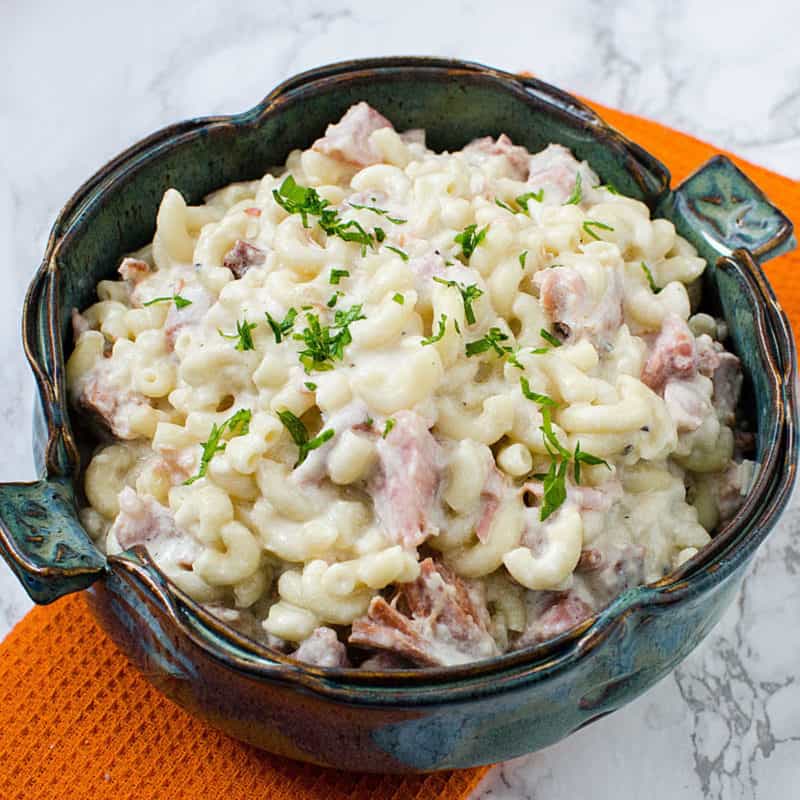 This set-it-and-forget-it mozzarella Alfredo made with holiday ham seconds is so comforting and rich that you'll forget how many times you've eaten ham this week.
You can add peas to this mac and cheese for an easy vegetable addition.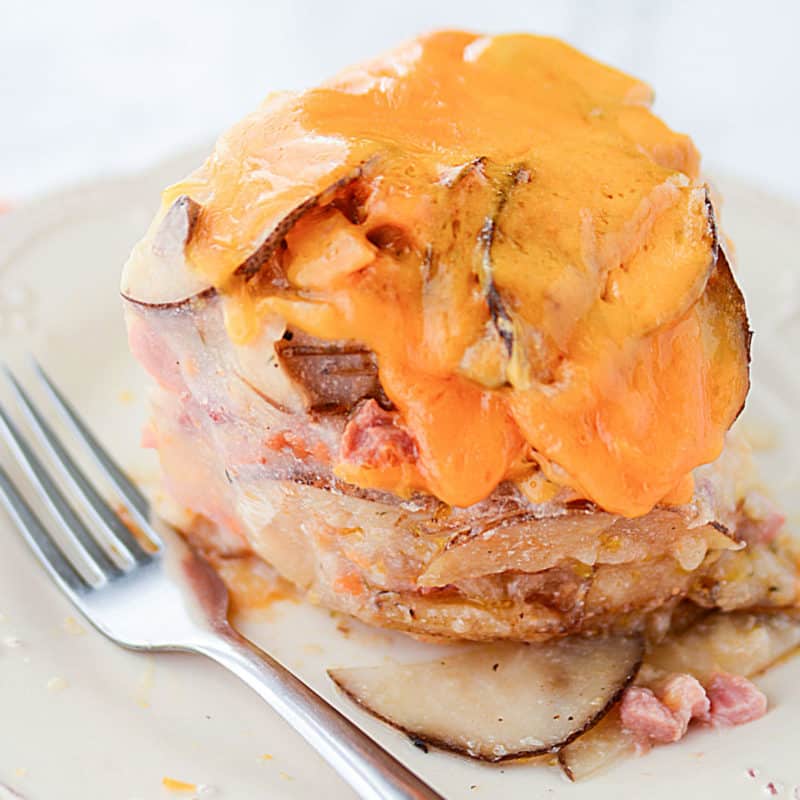 Perfect for breakfast or anytime you need a hearty meat-and-potatoes meal, this recipe also uses staples likely already in your kitchen.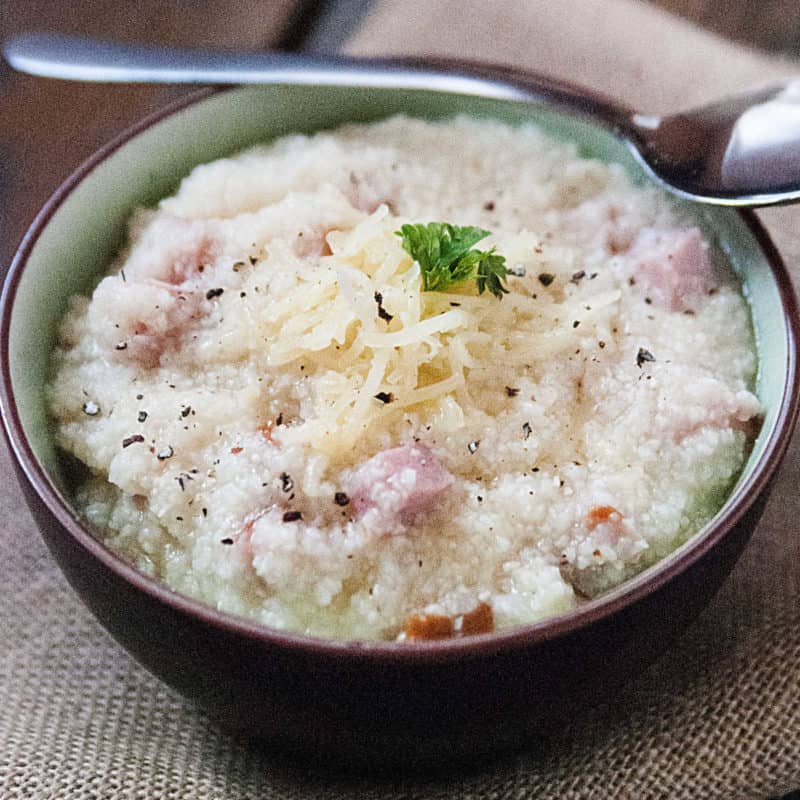 I love whipping up Southern favorites, like these rustic ham and cheese grits, for John, my favorite Southerner.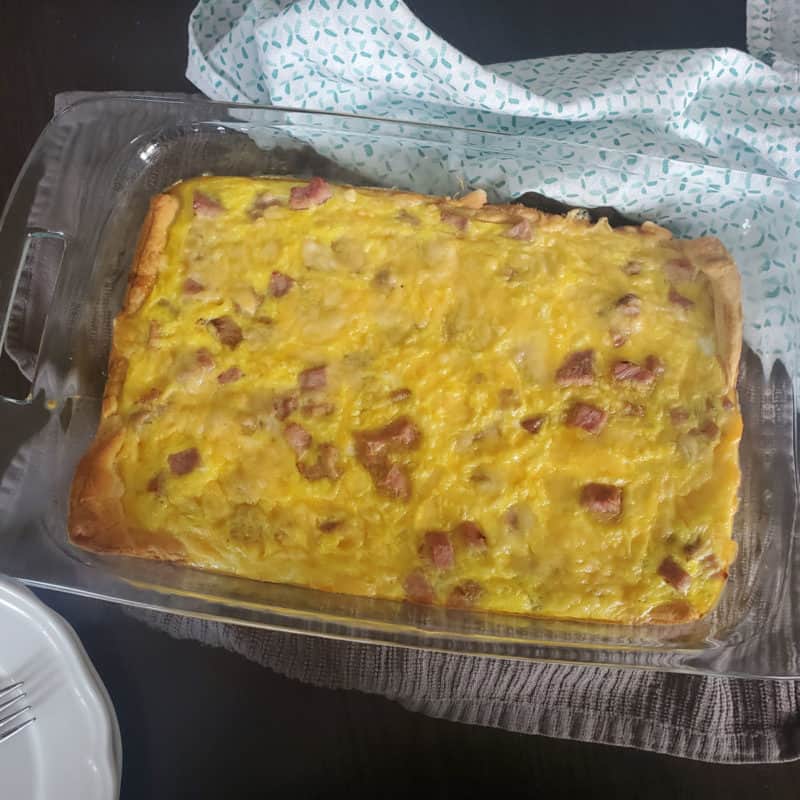 Some combinations, such as ham and cheese, work together so seamlessly. This leftover ham casserole has all the trimmings of a complete breakfast and tastes even better the following day.
Garnish with green onion or add in bell pepper, broccoli, and onions for more flavor.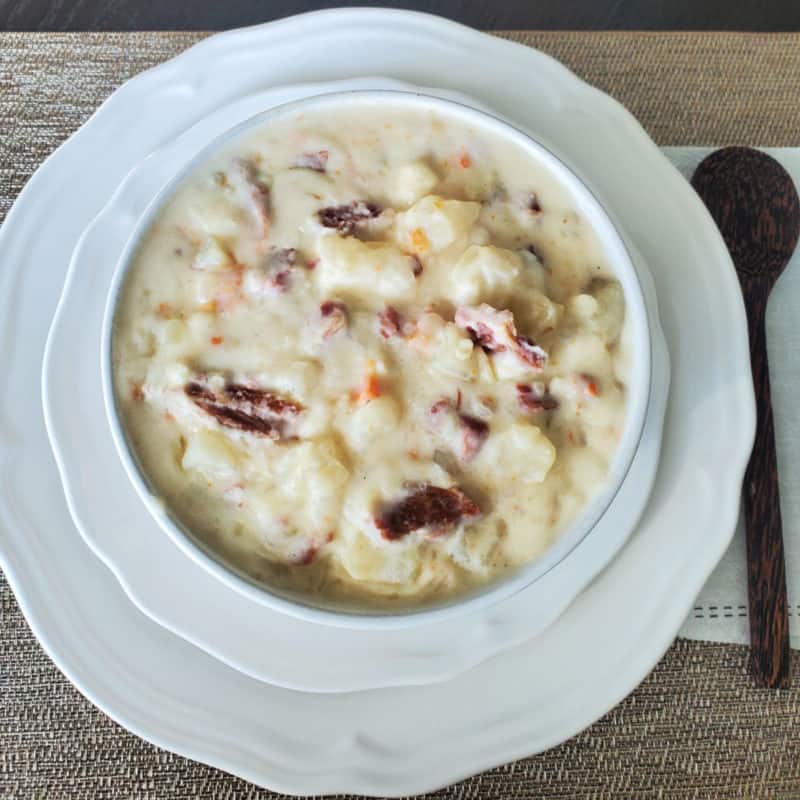 This slow-cooked blend of potatoes, carrots, celery, and leftover ham is a cozy soup perfect for warming up on a cold day.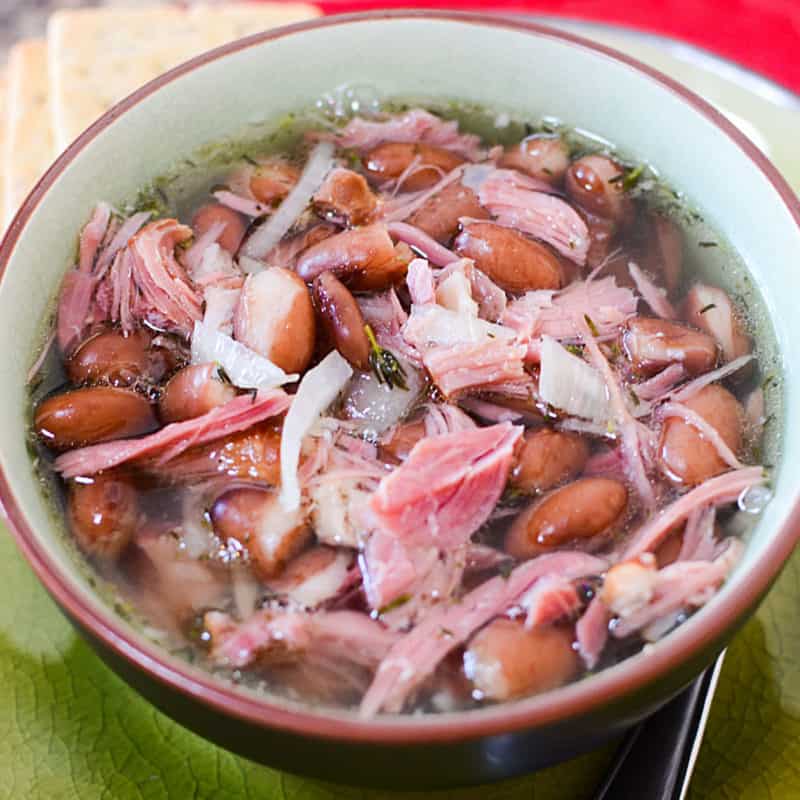 We made this slow-cooker soup out of the need to use ham leftovers beyond sandwiches and omelets. The pinto beans make it pleasantly filling, and the garlic, thyme, and bay leaf add aroma and flavor.
Adding the ham bone to the soup in the slow cooker brings out so much flavor.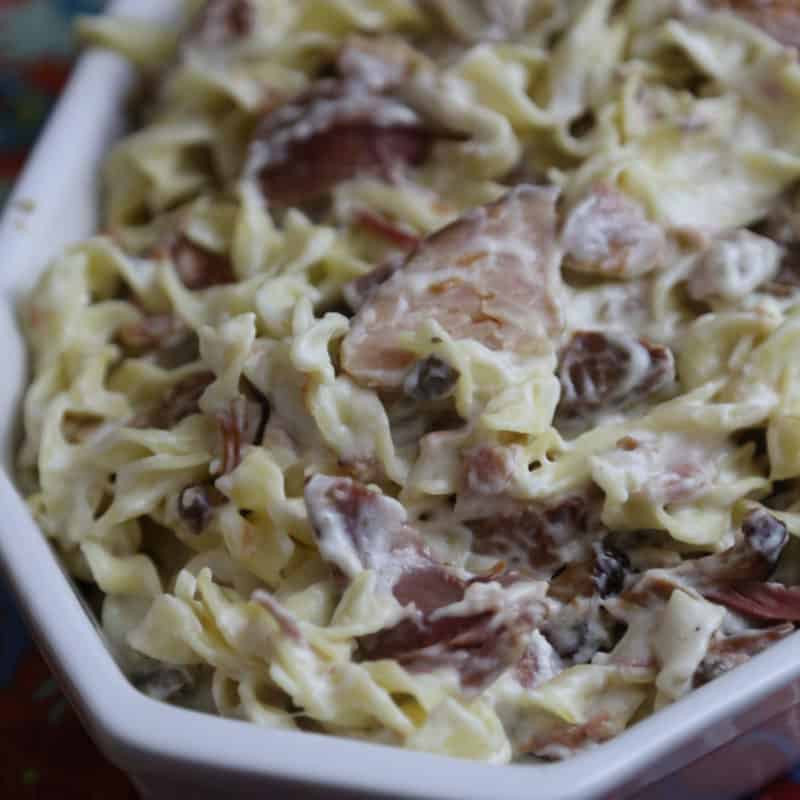 Made with inexpensive yet hearty ingredients, this Swiss cheese casserole made with chunks of ham leftovers feeds the family while being light on the wallet.
Future recipes we are working on include Ham Salad, Cuban Sandwich, Ham and cheese Quiche, Chicken Cordon Bleu, ham fried rice, ham and pineapple pizza with fresh pizza dough, and so many more.
Recipe Tips
Printable recipe card instructions are available in each recipe post.
Nutrition information, including calories, protein, calcium, carbohydrates, fiber, vitamin c, potassium, cholesterol, sodium, trans fat, monounsaturated fat, polyunsaturated fat, and more, will vary depending on the products used.
Great Recipe Collections
We are working on a leftover turkey recipe collection to make sure we are using all of our holiday leftovers we can.
Rotel Recipes - From Rotel Dip to chicken spaghetti with Rotel and Rotel Cheese Dip this collection of Rotel recipes include all the very best. Appetizers, Main Dishes, and even bread taste better with a bit of Rotel!
Easy Dump Cake Recipes - Easy Dump Cake Recipes, including crockpot dump cakes and oven-based dump cakes! These are the perfect potluck and holiday desserts.
Easy Lemon Desserts - Pucker Up for These Delicious Lemon Desserts! They are the perfect spring and summer sweet treat.
Bisquick Recipes - Easy Bisquick Recipes! Everything from breakfast to snacks, to comfort food, and more! All of these recipes with Bisquick are made with simple ingredients and are quick and easy recipes!
Cherry Pie Filling Recipes - These cherry pie filling recipes, which range from Crock Pot favorites to boxed cake mix treats, are made instantly with ruby red cherry pie filling in a can, but they can also be made with any quality pie filling you have.