Carrots may be a winter root vegetable, but that doesn't mean they have no place on your springtime spread. Here, you'll find fun and inventive ways to use the Easter Bunny's favorite veggie in bright, warm-weather-friendly appetizers, entrees, desserts, and more. These carrot recipes are easy to make and taste amazing!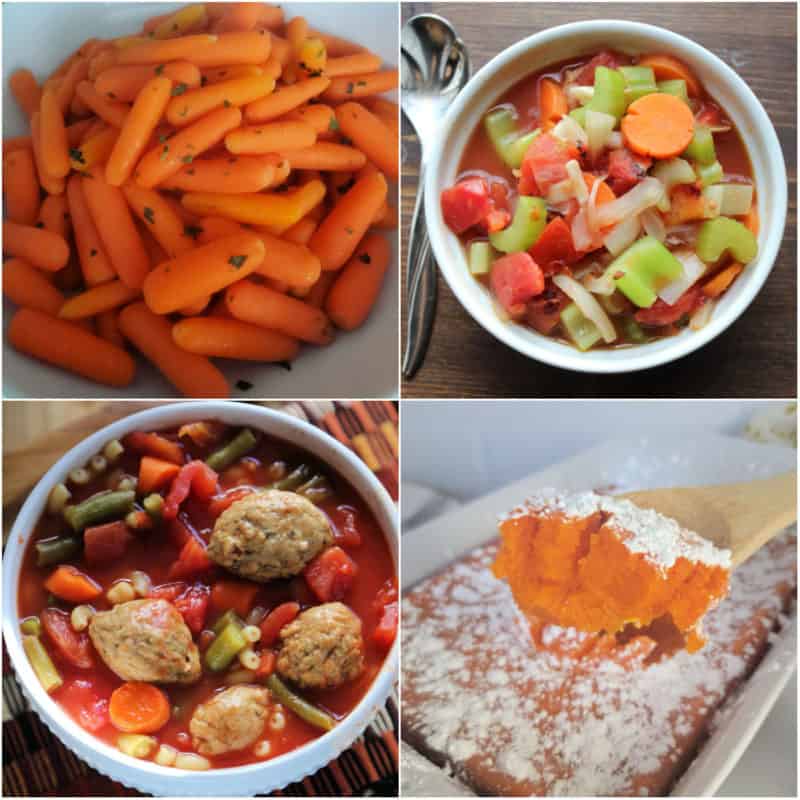 Carrot Recipes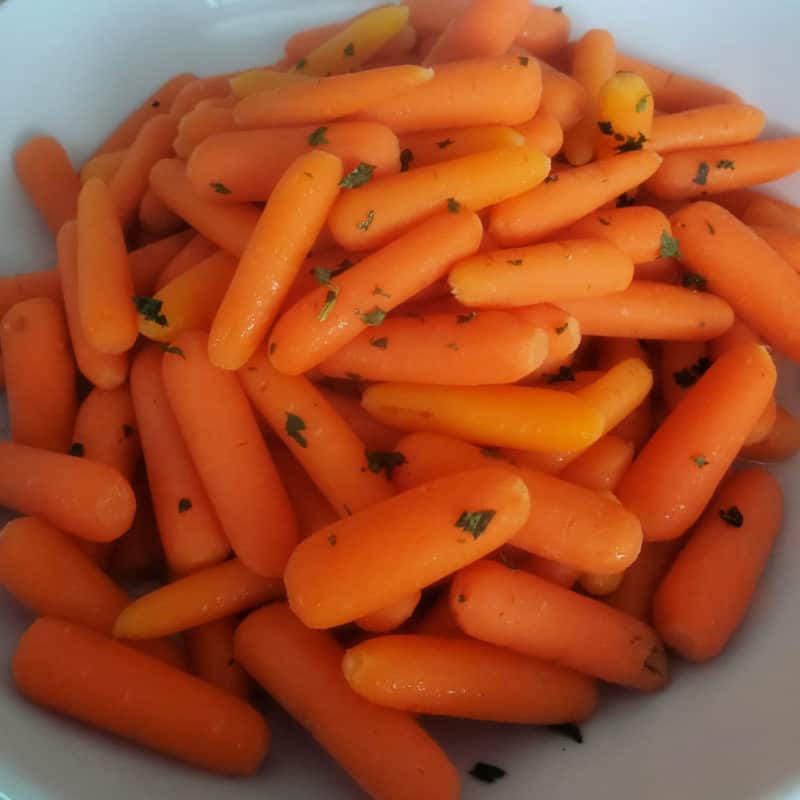 In this copycat Cracker Barrel recipe, baby carrots are coated in a brown sugar butter glaze for a carrot side dish that is elegant in its simplicity. We've heard of various ways to customize it to your menu or pantry, including but not limited to adding some nutmeg or a tablespoon or two of bacon grease.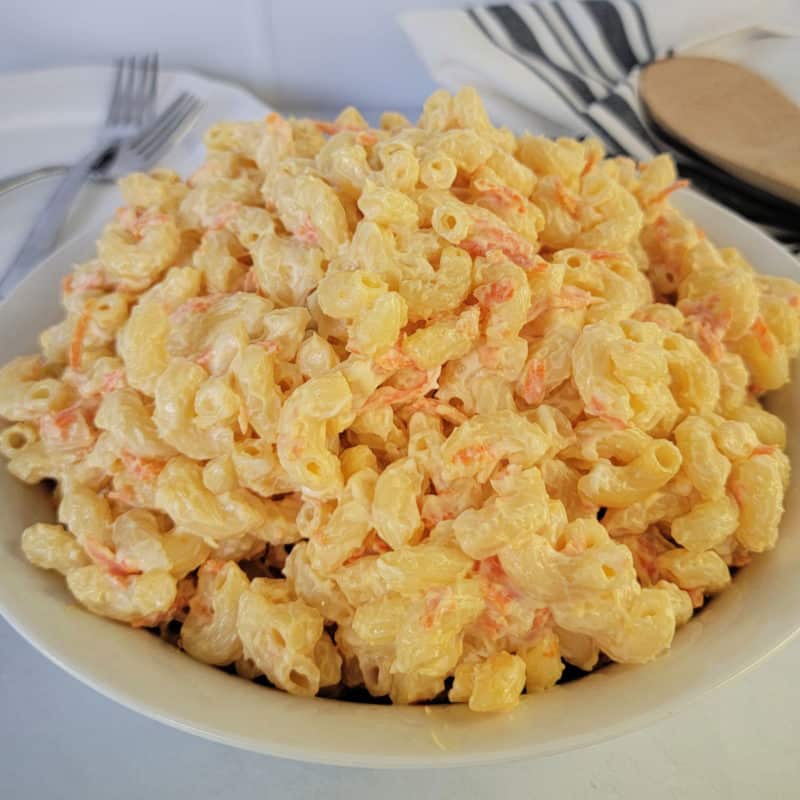 Hawaiian cuisine has been a personal favorite that goes back to my days as a marine biology intern on the Big Island. This creamy and tangy salad, a standard on a Hawaiian lunch plate, delivers big island flavor while only containing two core ingredients - grated carrots and the macaroni salad mixture.
For optimal taste, refrigerate the prepared salad for at least four hours, preferably a day, before serving to allow the flavors to meld together better.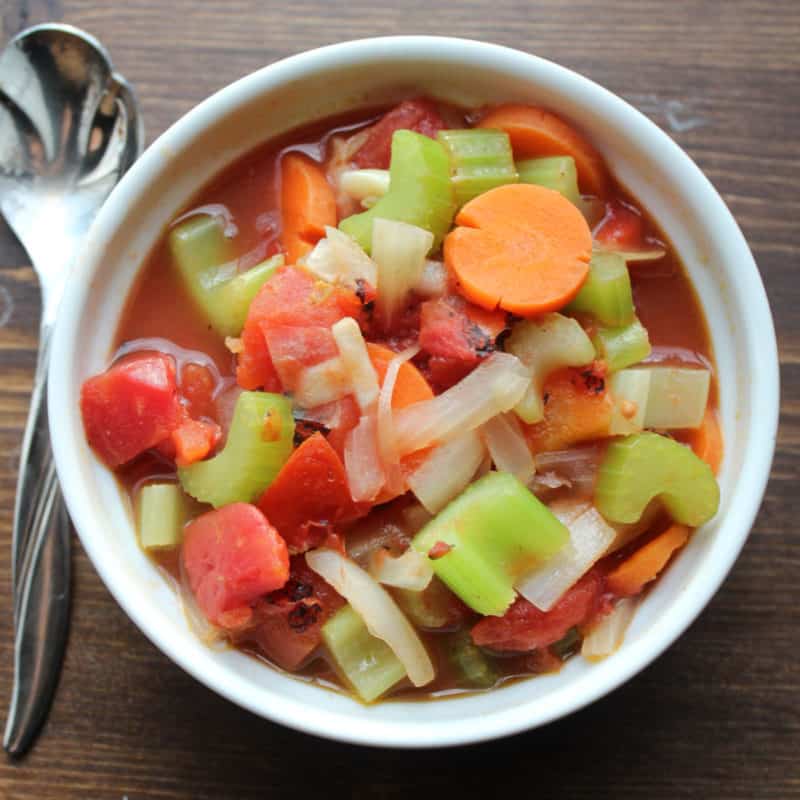 This vegetarian-friendly soup can be just the thing for getting back on track with your diet. It is simple to prepare and has nutritious, nourishing veggies like celery, carrots, and diced tomatoes that won't make you feel guilty for grabbing seconds.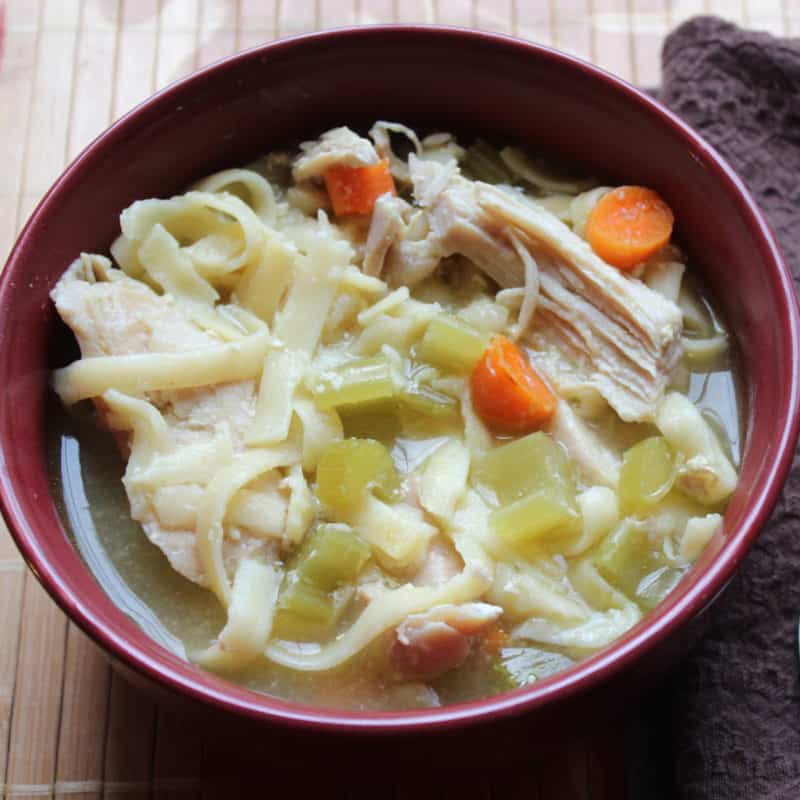 If an apple a day keeps the doctor away, chicken noodle soup is a healing, soul-warming elixir. The carrots in this classic sick-day soup add nutrition and bright orange pops of color. For ultimate convenience, this recipe comes together entirely in your Crock Pot.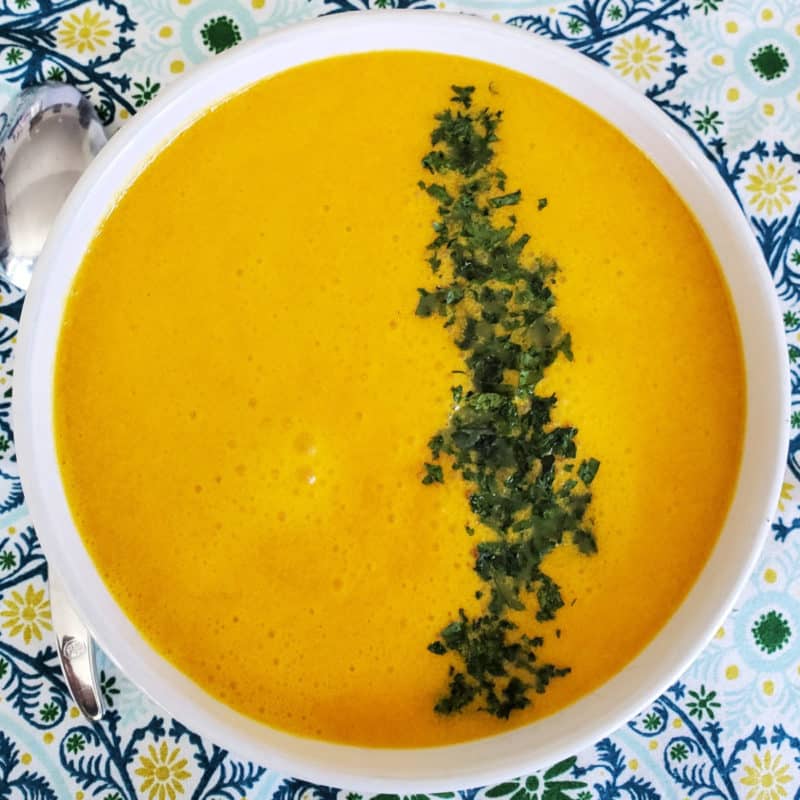 This warmly-flavored springtime soup features the complementary flavors of carrot and ginger. The coconut milk base is a must for this particular recipe, and we don't recommend substituting unless you're okay with a different kind of soup. We recreated this stovetop soup from our seven-course meal at Elderberry House, the on-site eatery at Chateau du Sureau.
This carrot soup is one of our favorite comfort meals.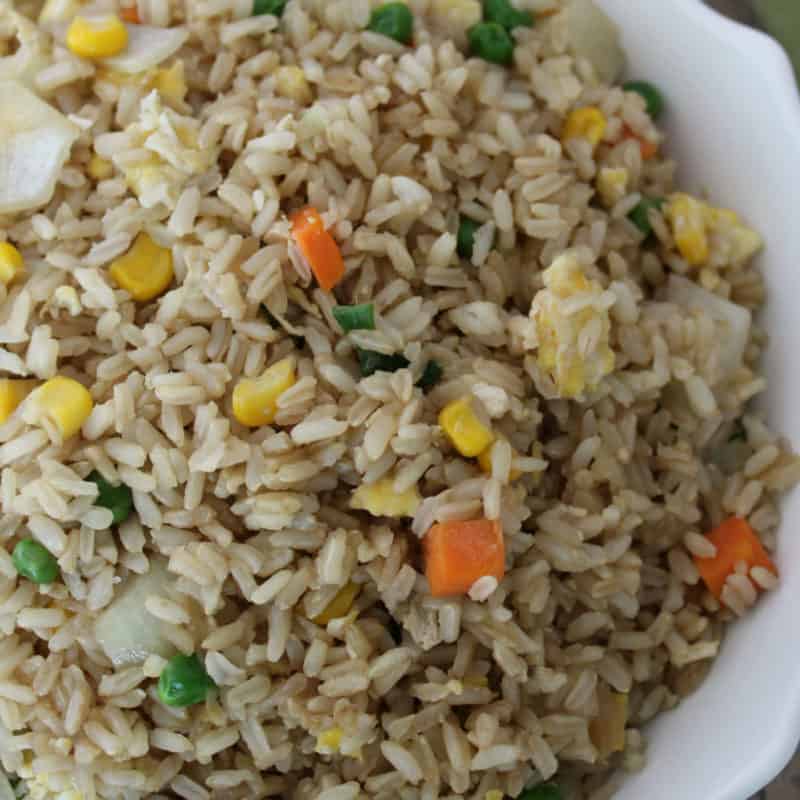 This one-pot version of a Chinese takeout classic is handy when you want to make a tasty Asian-inspired dish but don't want to expend dishes unnecessarily. If you feel ravenous, you can make it a meal with our Asian Flank Steak, Crockpot Teriyaki Chicken, or Cashew Chicken.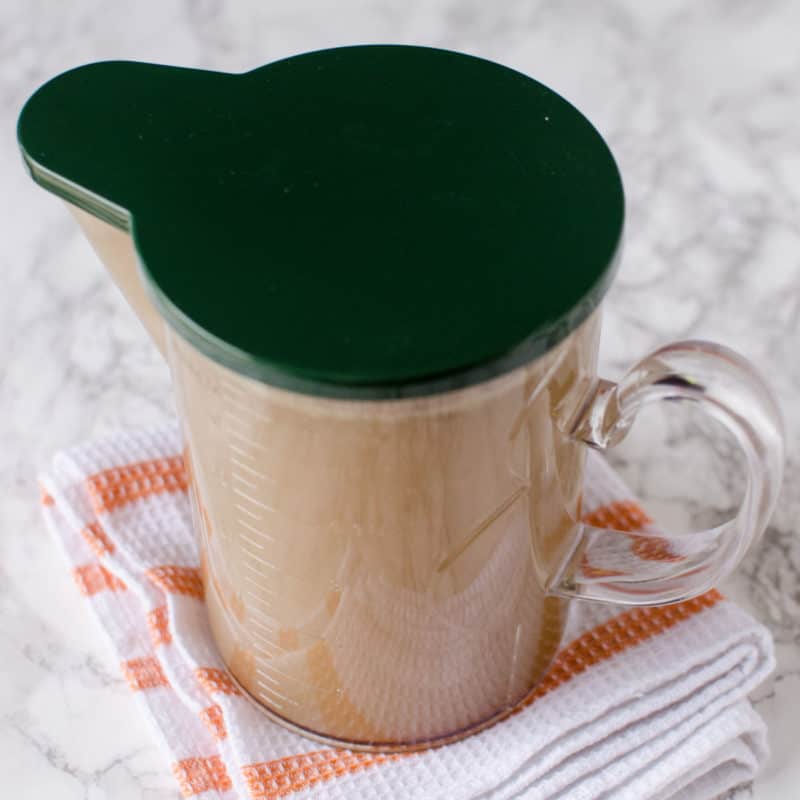 Bone broth is a nutritious, collagen-filled stock highlighting the resourcefulness of the first humans to roam the earth. Look to your local grocery store or butcher for the raw pork neck bones we use in this recipe.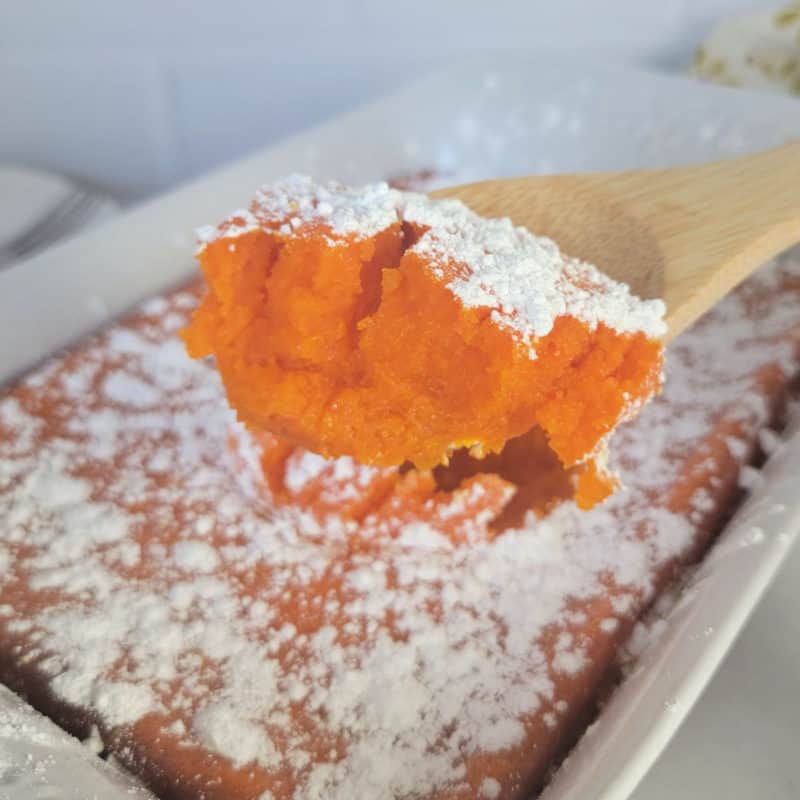 Do a solid for the Easter Bunny by serving this amazingly delicious carrot soufflé during your next springtime brunch or dinner. While the word soufflé can make one run for the hills, this easy-peasy recipe got me past this fear.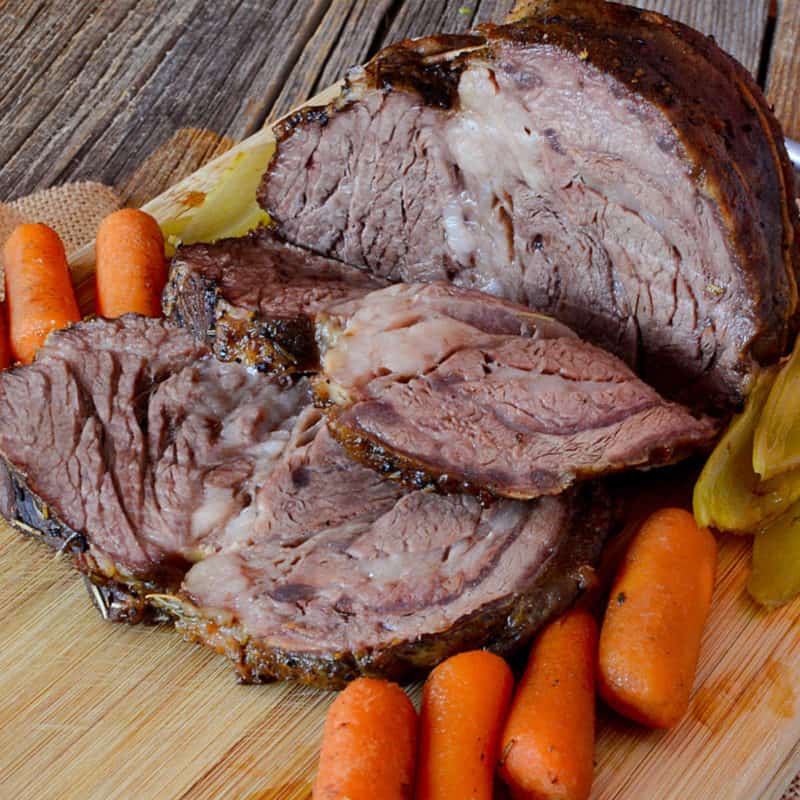 Loaded with two pounds of beef and half a pound of carrots, this slow-cooker pot roast is a hearty meal that covers all your bases. Make it a complete dinner with a helping of mashed potatoes.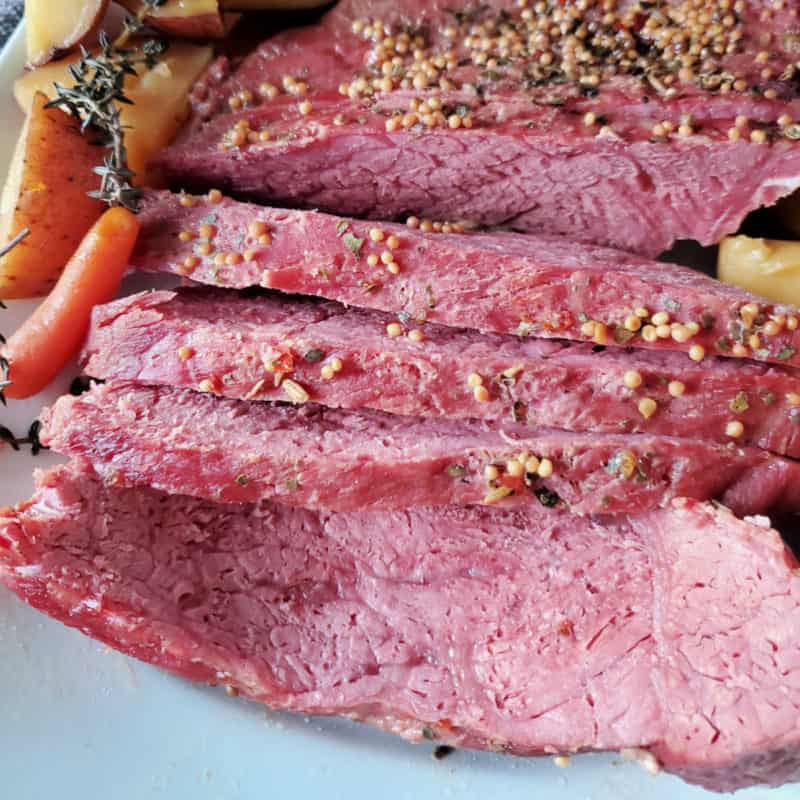 In this sheet pan meal, corned beef, red potatoes, and carrots are made flavorful and memorable with a Guinness and brown sugar rub that tastes better as it bakes in your oven.
Need more meal ideas for that six-pack in your fridge? We have a collection of Guinness recipes that are sure to help.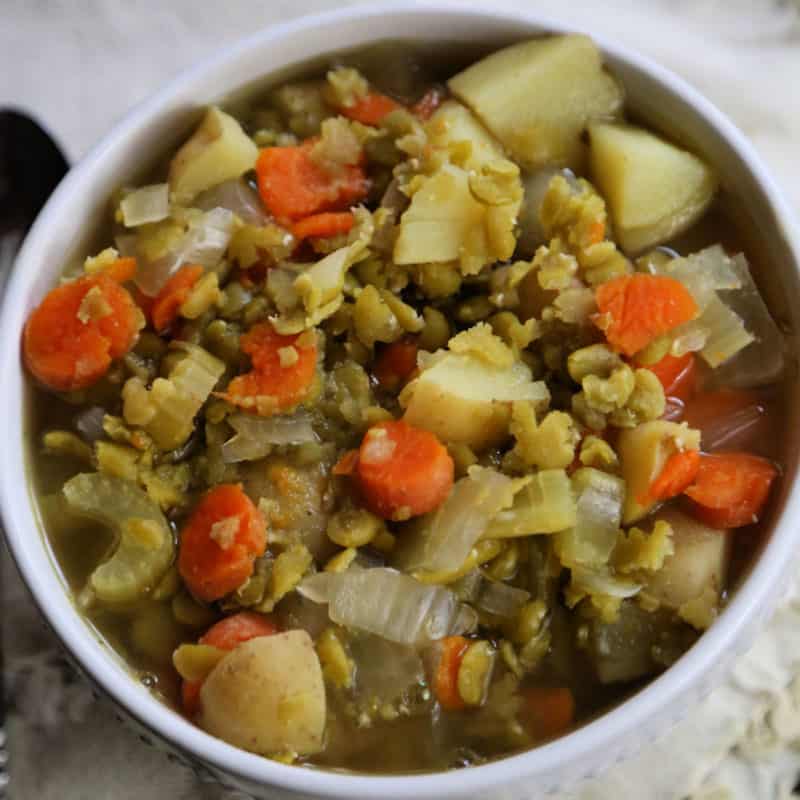 The idea of split pea soup is simple - simmer the ingredients and seasonings to soupy perfection. I made this slow-cooker take on a classic soup for John's grandmother, whose life and endless stories of a life well-lived continue to inspire me. Feel free to swap the chicken bouillon cubes for vegetable broth to make it vegetarian-friendly.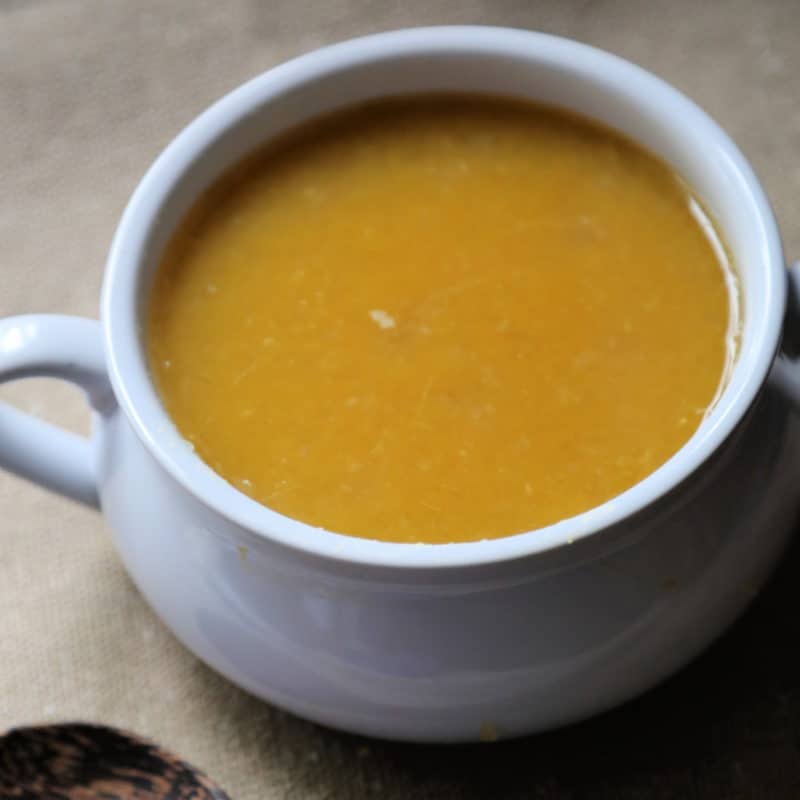 Packed full of butternut squash and sausage, this cozy sage and nutmeg-scented soup is excellent year-round and leaves a fantastic aroma in your kitchen as all the ingredients combine.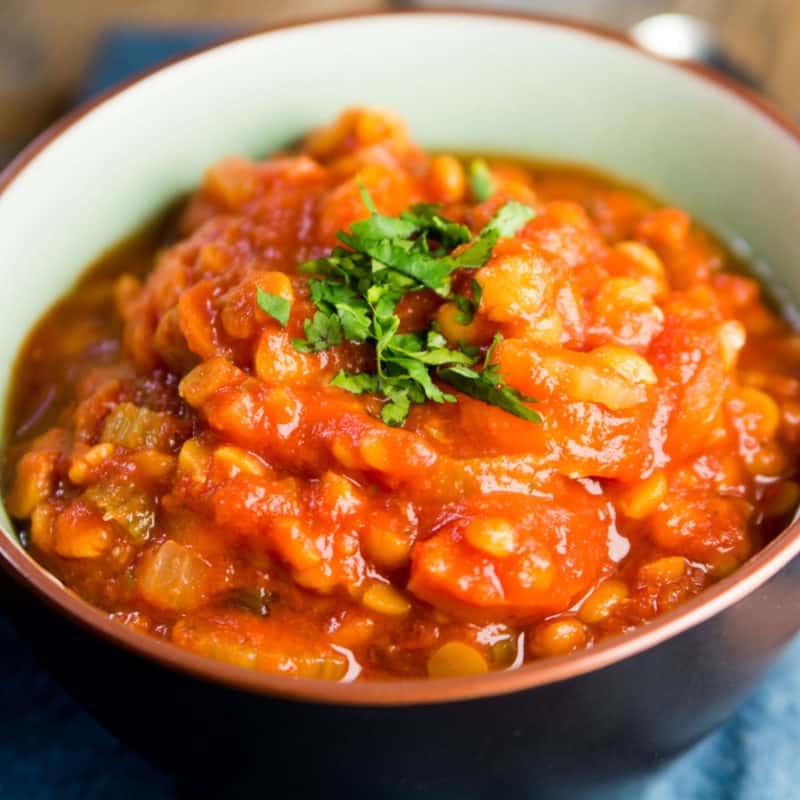 This vegetarian-friendly lentil soup is bright, flavorful, and made entirely in your Crock Pot. We recommend using an immersion blender to blend to your desired consistency.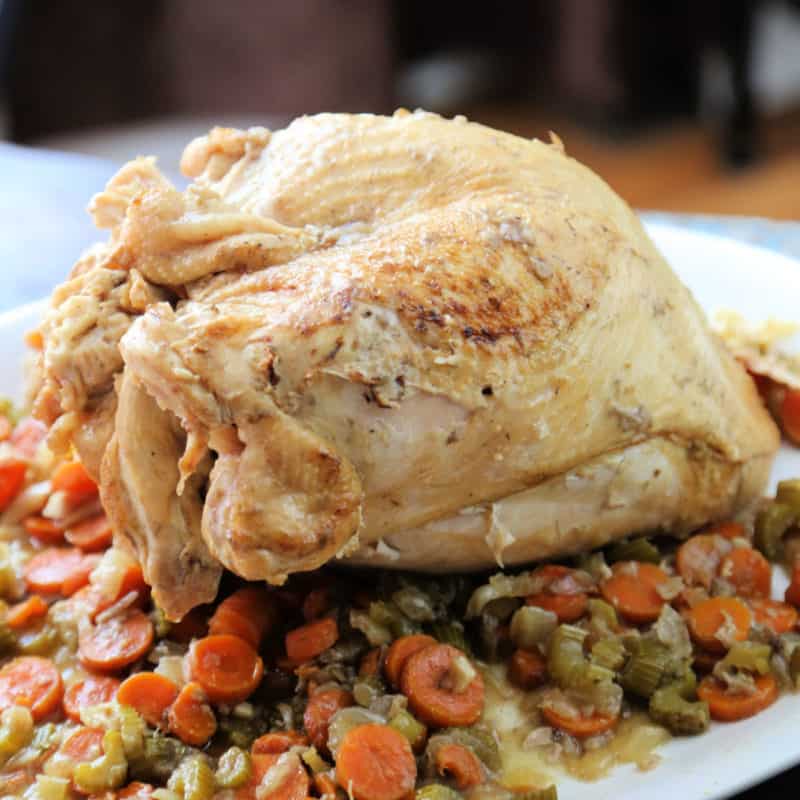 Did you know that your Crock Pot can prepare an entire Thanksgiving bird? From our kitchen to yours, we shared this recipe on the site to make your holiday season more stress-free.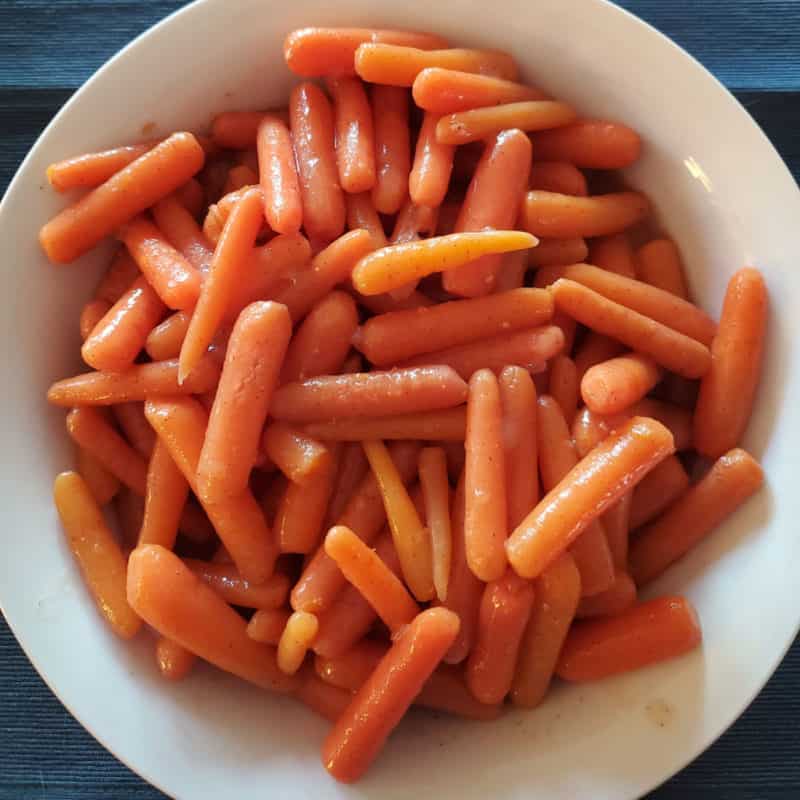 Orange, brown sugar, cinnamon, and vanilla combine to create a glazed carrot dish that will trick you into eating your veggies. The glaze comes from a slurry of cornstarch and water. This is also another set-it-and-forget-it recipe that comes together in your slow cooker.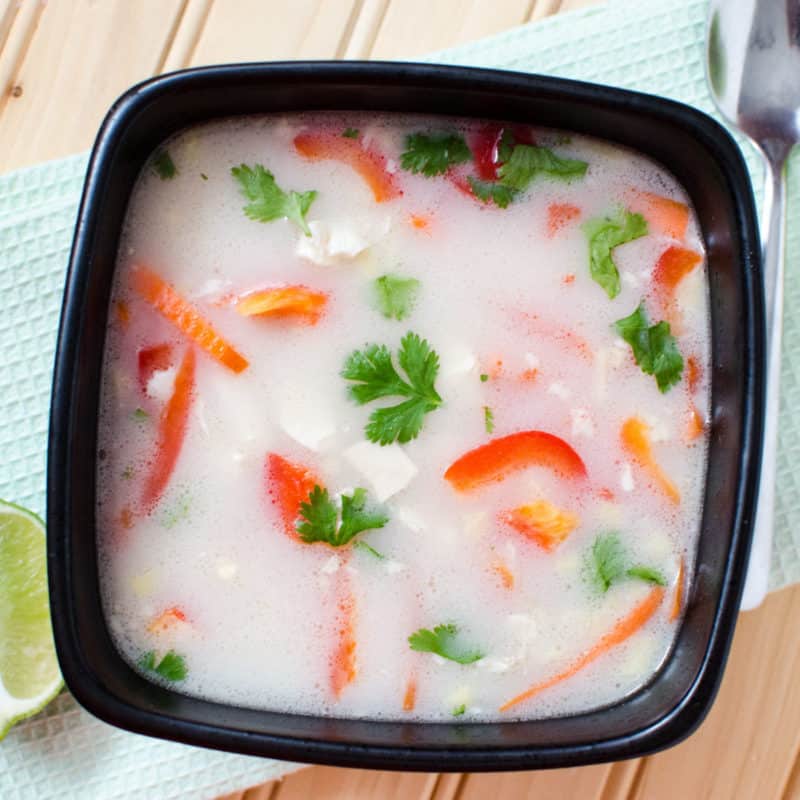 A few years ago, I had the opportunity to explore Thailand and, naturally, its local cuisine. This simple take on tom kha gai features chicken, colorful carrots, and sweet peppers in a rich, flavorful coconut cream-based broth.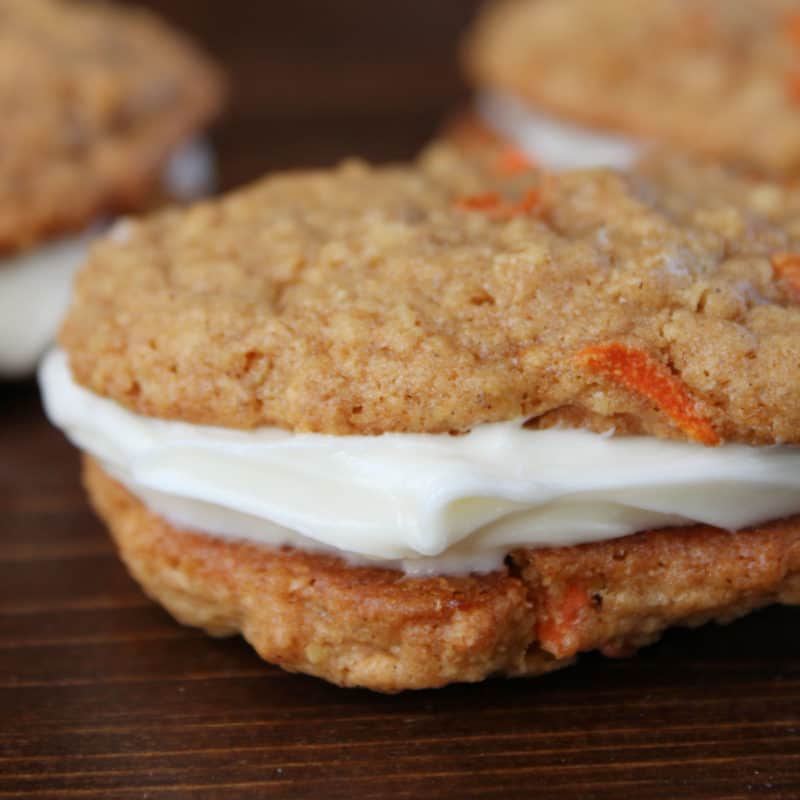 These cream cheese-filled cookies are everything you love about carrot cake and oatmeal cookies. We recommend grating the carrots with a cheese grater, but if you don't have one in your kitchen, you can also peel the carrots and cut them into mixable ribbons.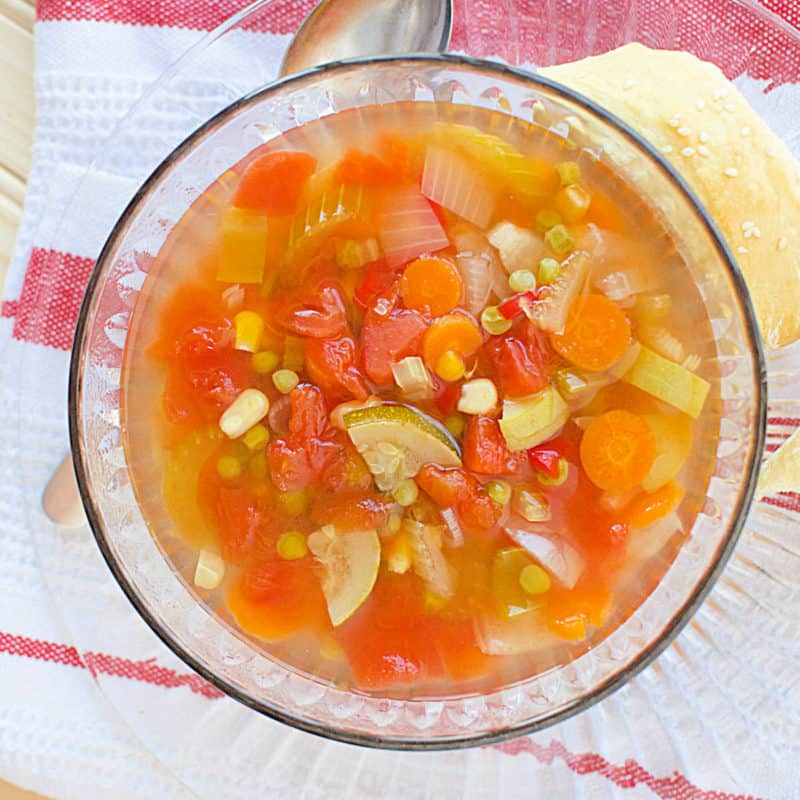 This kitchen-sink-style soup is a crafty way of using pantry staples to use up in-season summer vegetables. Crave more protein? Just add a can of garbanzo beans.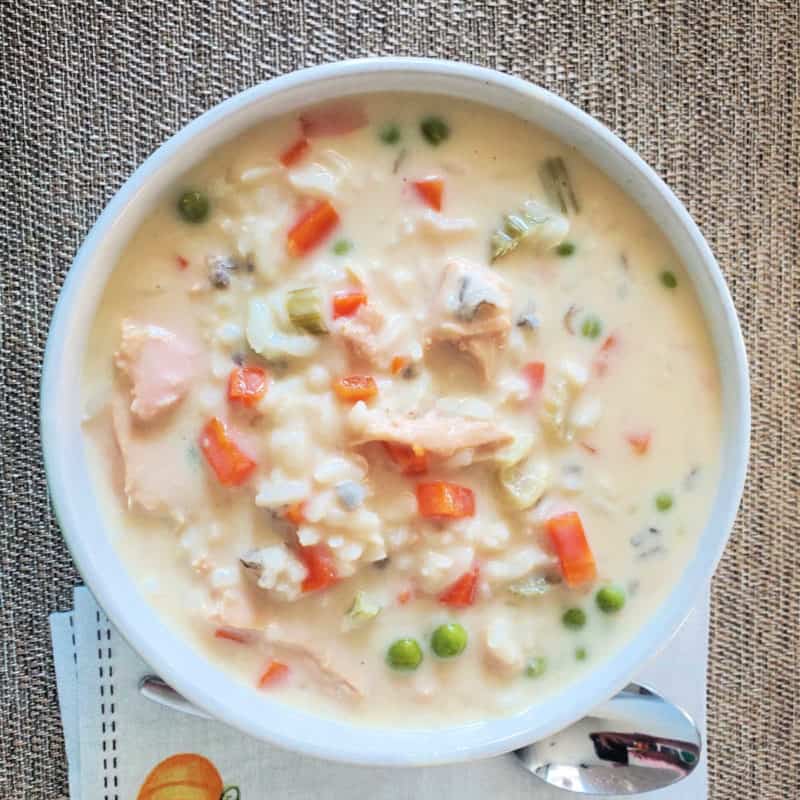 This slow-cooker version of Panera's chicken and wild rice soup comes together with essential pantry ingredients for a cozy soup without the effort. Even better, it makes use of leftover holiday turkey.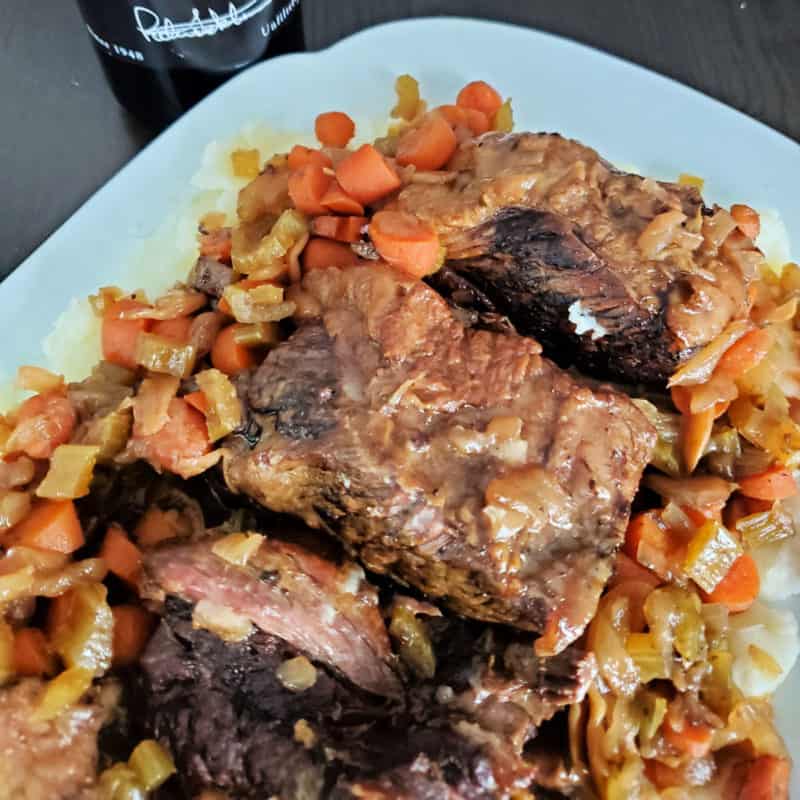 These fall-off-the-bone short ribs are braised in Tinta Port wine, which comes from the cellars of Ficklin Vineyards. Check out our trip to Oakhurst for more on this 70-year-old port winery.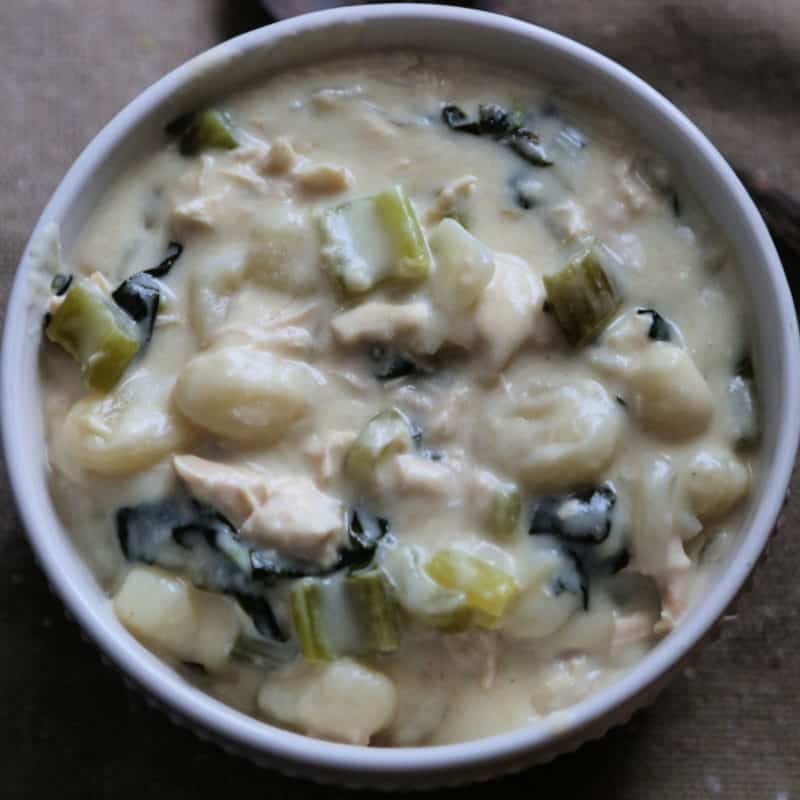 Our take on this hearty and rustic soup from Olive Garden uses diced rotisserie chicken and ready-to-cook potato gnocchi as a shortcut. Garnish it with fresh Parmesan cheese for a Mamma Mia finish.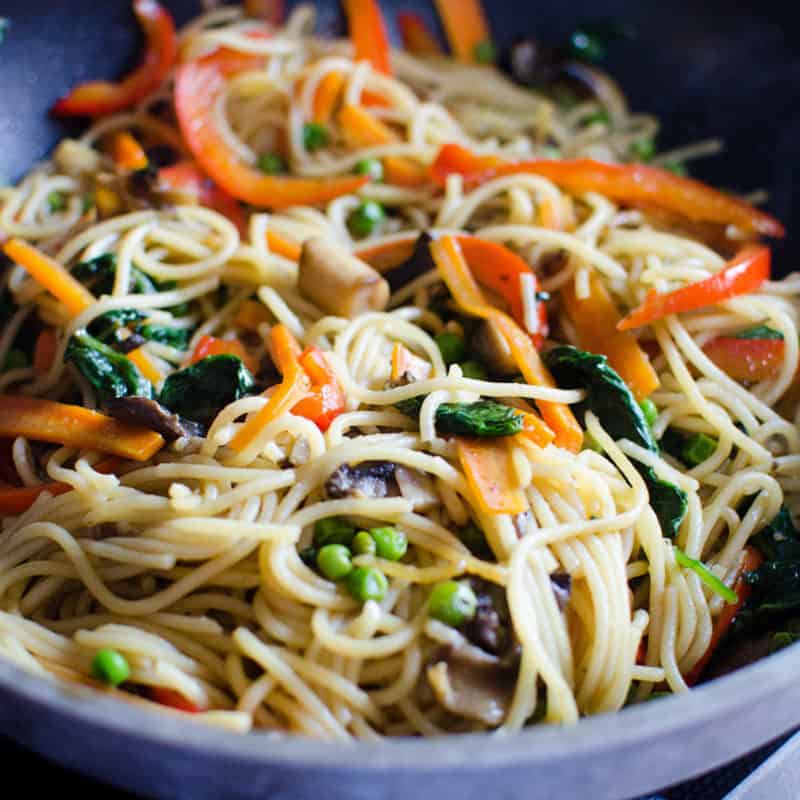 This mushroom, sweet pepper, carrot, spinach, and pea-loaded lo mein is an easy way to recreate this Chinese takeout standby with widely available ingredients. Lo mein is traditionally made with egg noodles, but we use spaghetti noodles.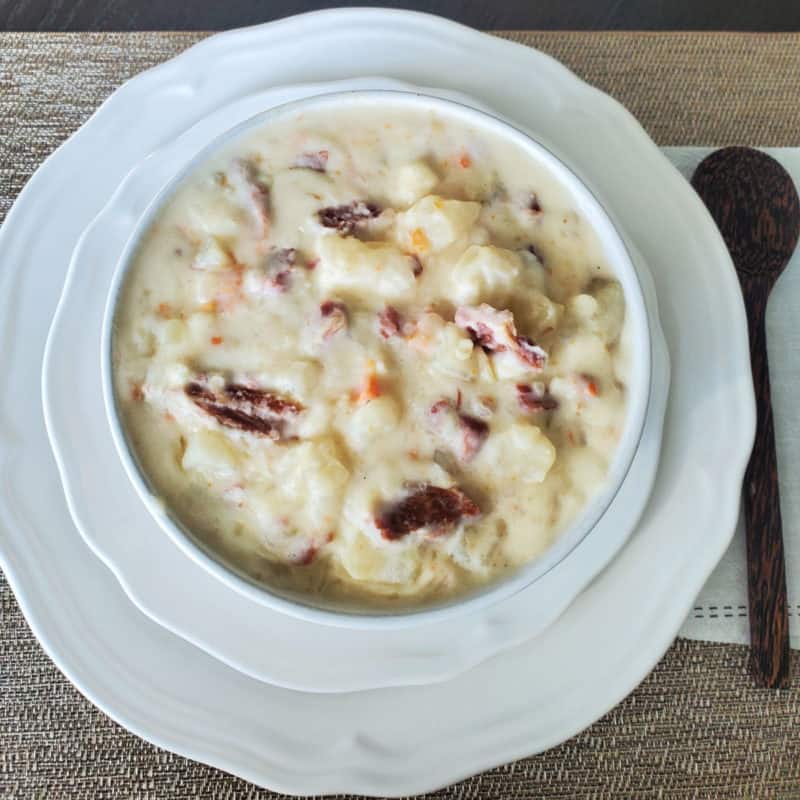 This rustic soup is one of our go-to's for using ham left over from the holidays. The Crock-Pot takes care of the cooking process and can be started before you leave the house for the day, making it effortless and perfect for a busy weekday dinner.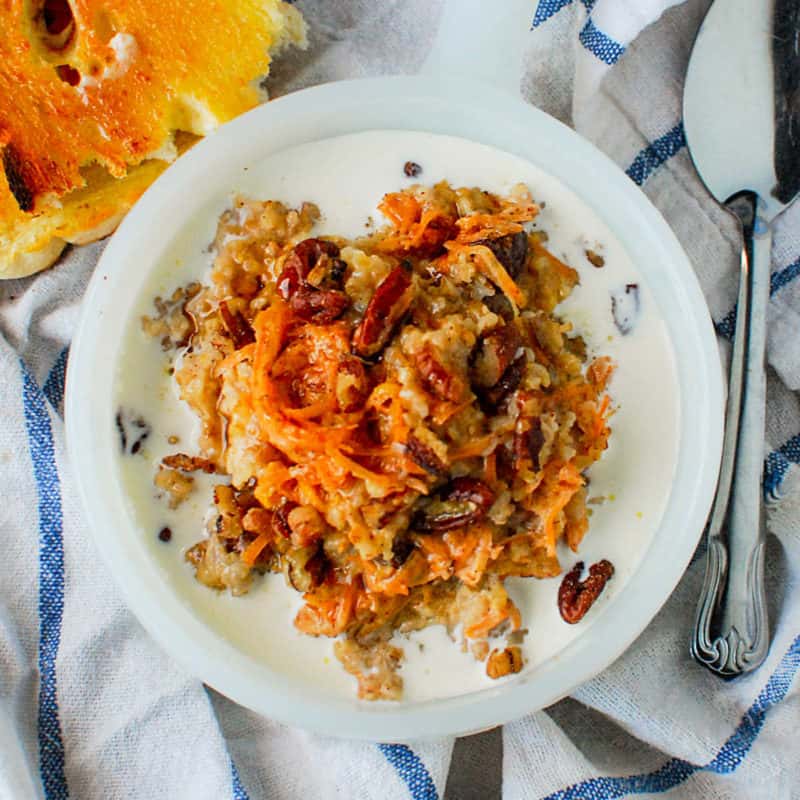 Breakfast is served with this slow-cooker oatmeal take on carrot cake. Prep the ingredients and leave the Crock Pot powered on overnight for a kitchen filled with the divine scent of carrot cake in the morning.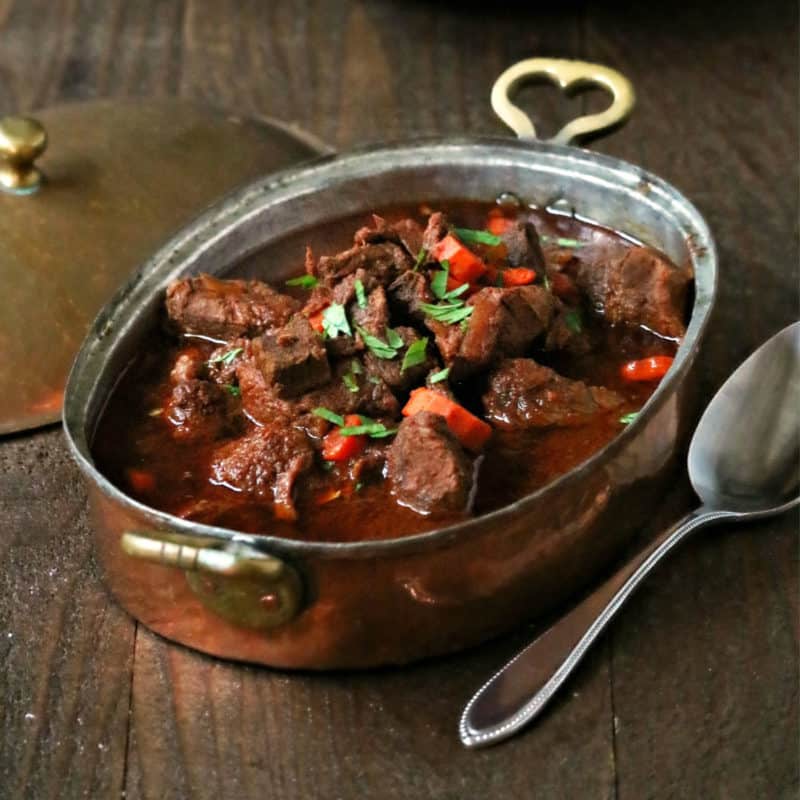 Did you know this Hungarian entree has different versions, including an American one made with ground beef and egg noodles? This goulash recipe is inspired by the authentic goulash we sampled in the Czech Republic, a stopover on our Viking River Cruise.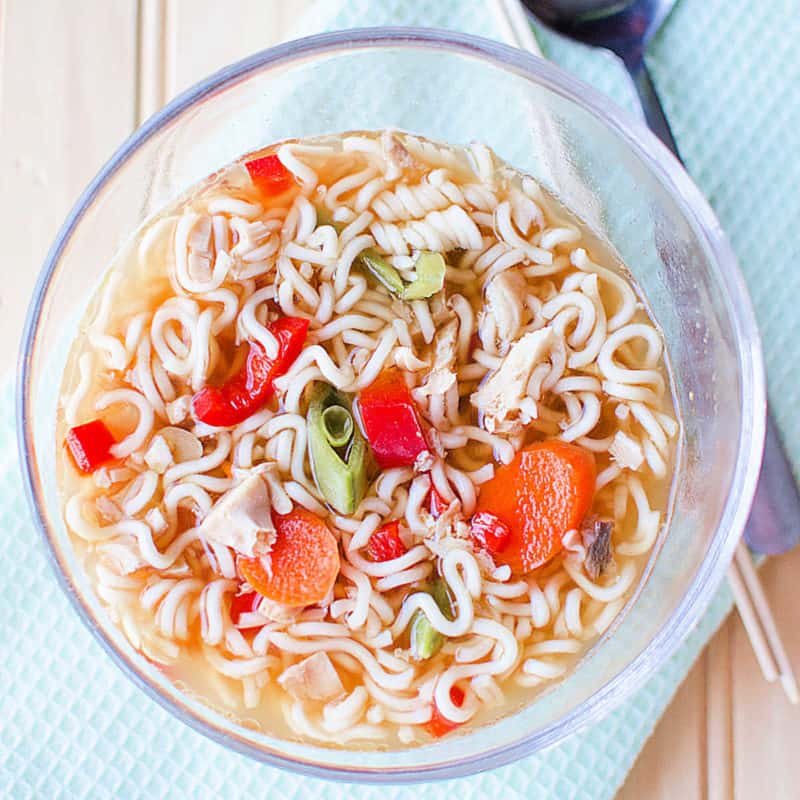 This dressed-up ramen may be made with packaged noodles, but it still has the trimmings of a comforting soup that shatters that college student stereotype. It is filled with carrots, pea pods, and sweet peppers, slow-cooked to perfection in an aromatic, sriracha-infused broth.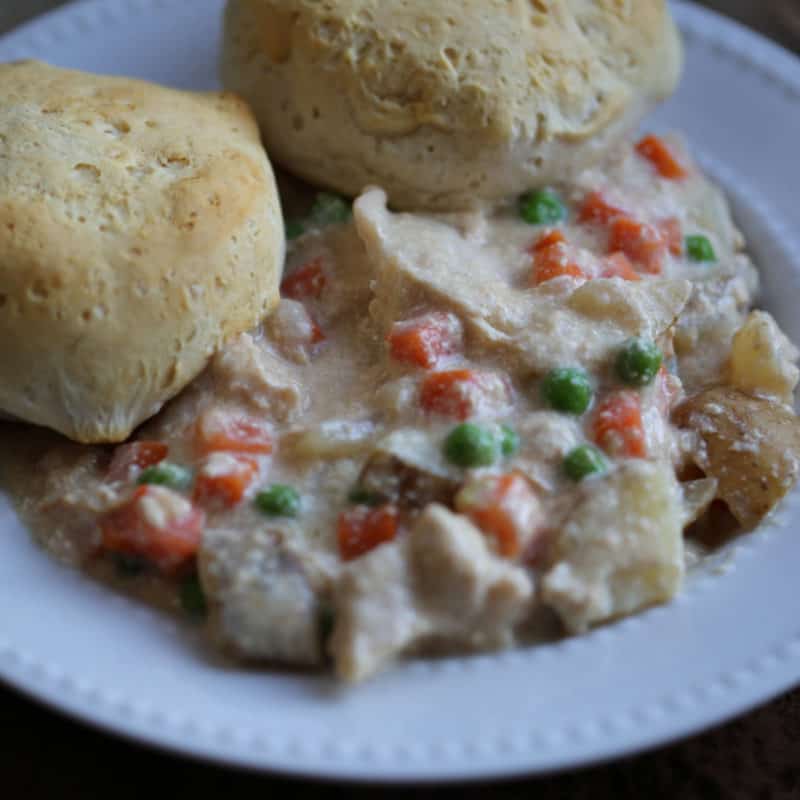 Frozen peas, carrots, and refrigerator biscuits are the time-saving shortcuts behind this deconstructed slow-cooker chicken and biscuit pot pie.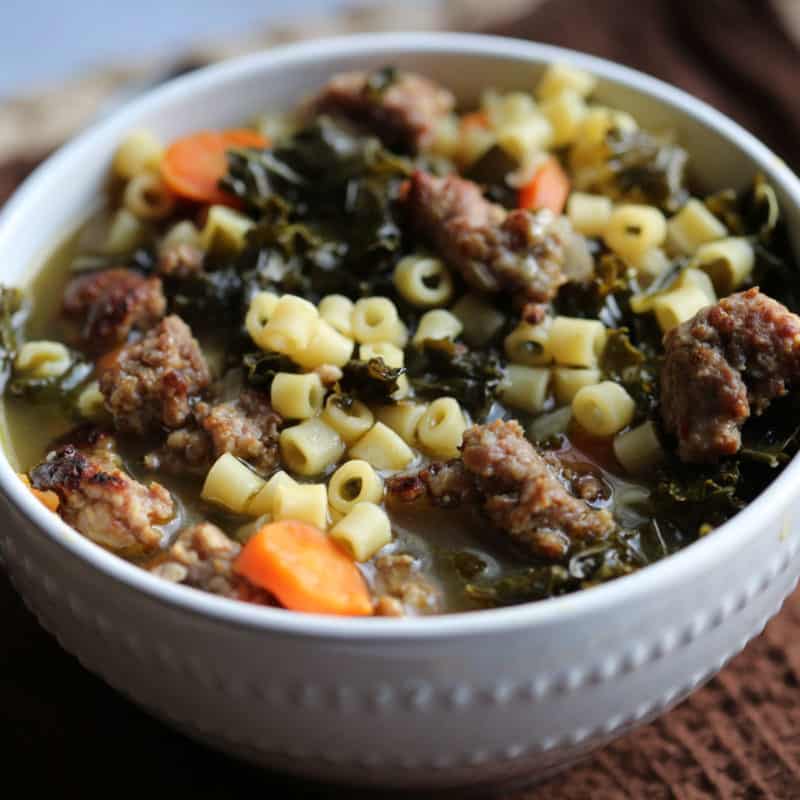 With this easy-peasy Crock Pot recipe, you can recreate this Italian-American restaurant mainstay from the convenience of your home kitchen.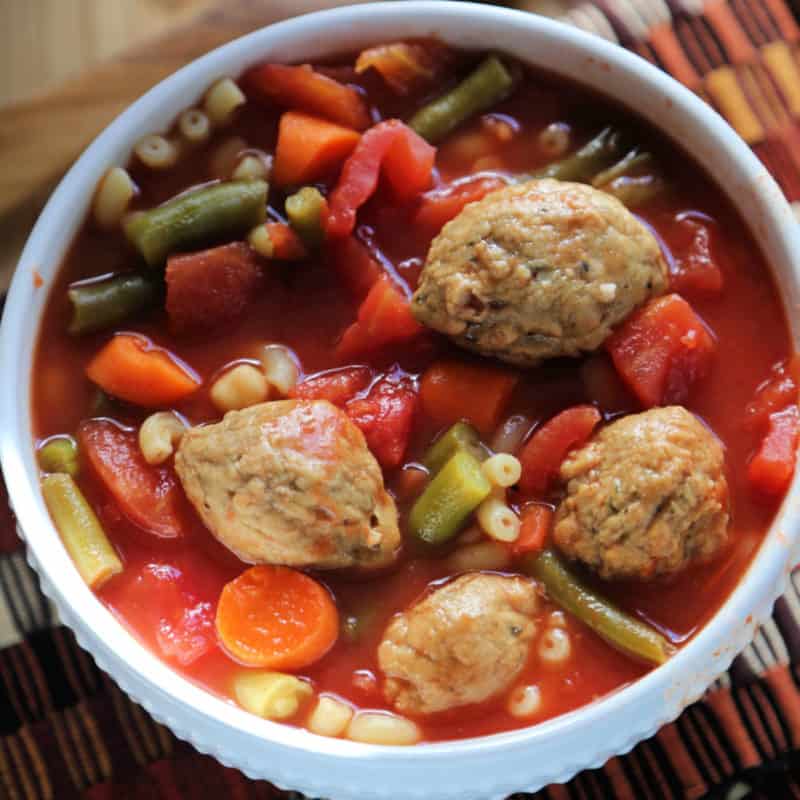 The Beyond Meat meatballs in this vegetarian-friendly soup taste so much like the real thing that you won't realize your protein source is plant-powered. In addition, one serving contains a whopping 27 grams of protein, which helps if you're a fellow vegetarian struggling with protein intake.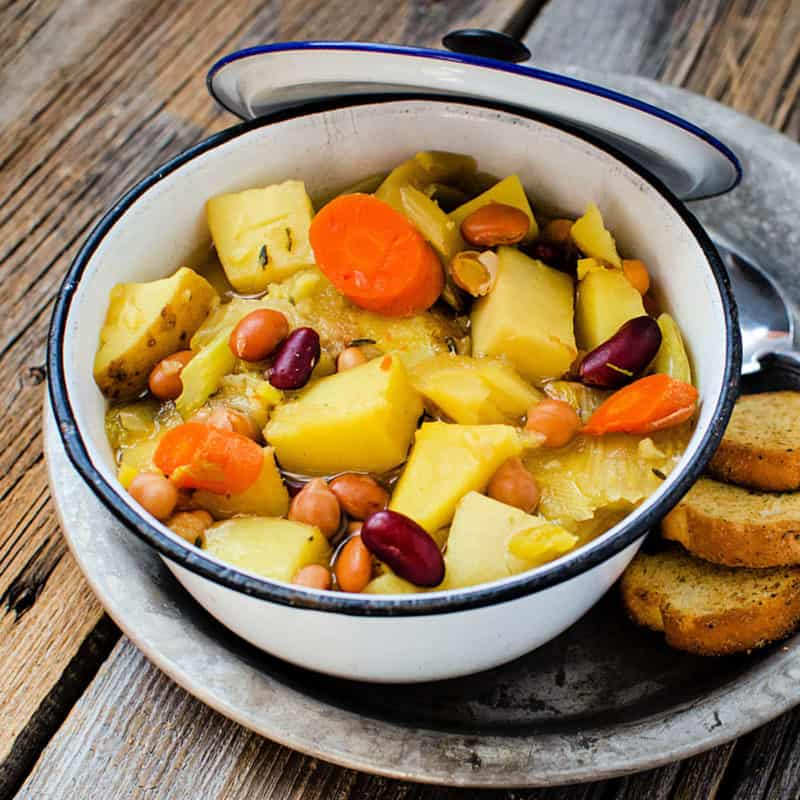 Delight in this curried soup featuring root veggies and protein-packed beans simmered in curry powder and bay leaves, among other aromatic spices.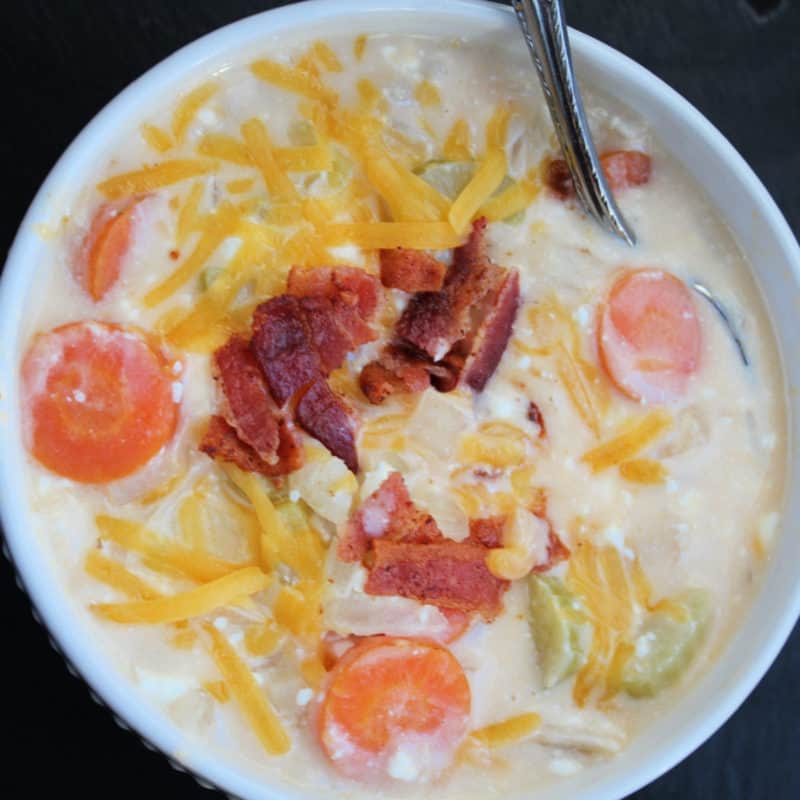 With carrots, celery, crumbled bacon, and your beer of choice, this cheesy soup for Oktoberfest season is also loaded enough to be a meal.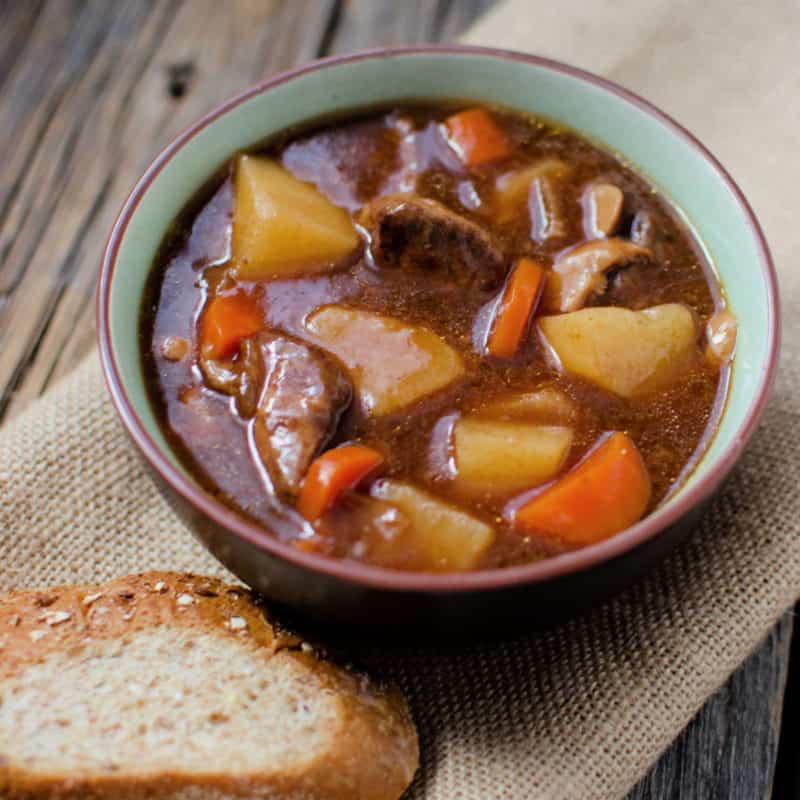 Beef and root veggies take center stage in this meat-and-potatoes stew made in your slow cooker. Pair it with traditional Irish soda bread for a feast suitable for St. Patrick himself.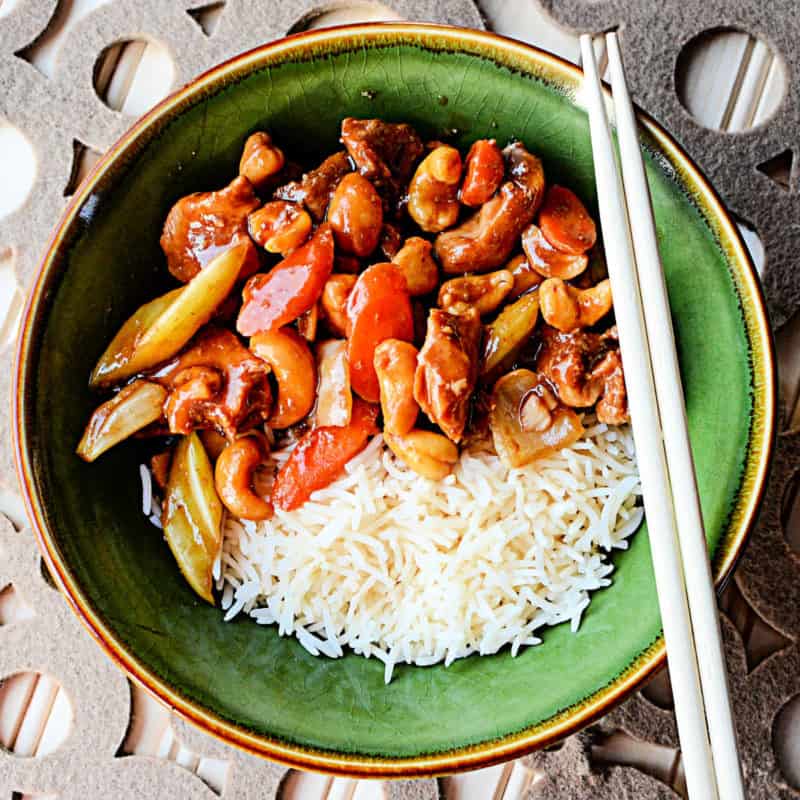 We shared this slow-cooker version of a Chinese takeout favorite amid the chaos of March 2020, when it felt important to have accessible versions of foods we love but didn't want to leave home for. Fast forward to now, we still enjoy it whenever that craving hits.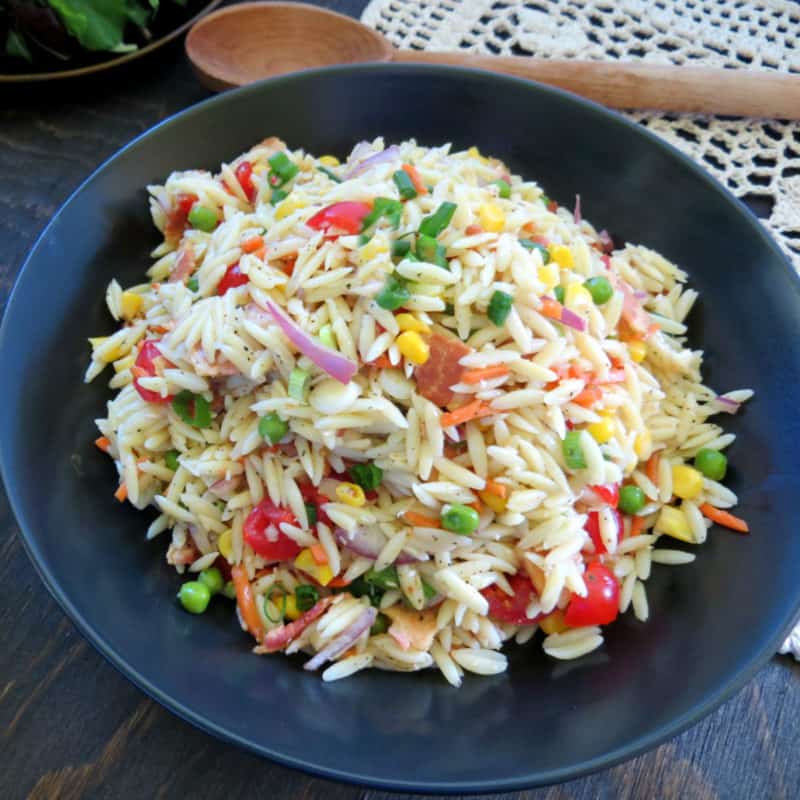 Pasta salads are synonymous with sunnier skies and warmer temperatures, so why not pair this veggie-packed orzo salad with your ham entree? As with many grain-based salads, the dressing gets absorbed quickly, so make extra parmesan vinaigrette to set aside for future use if you prefer your saucier.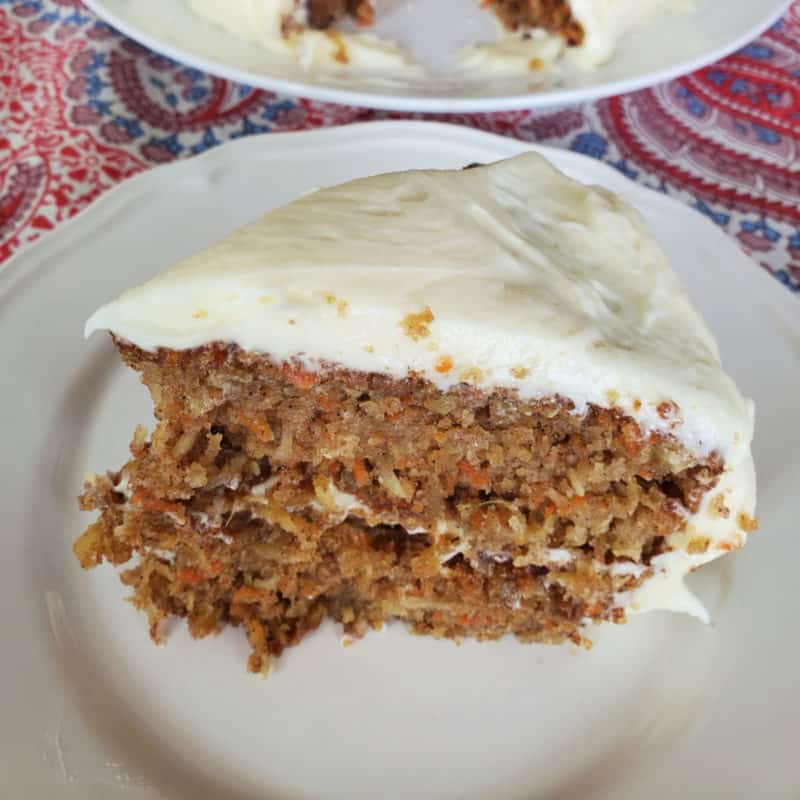 We made this creative carrot cake with Old Vine Tinta Port, a port wine from California's Ficklin Vineyards, one of the most prestigious port wineries in the country.
Topped with an amazing cream cheese frosting!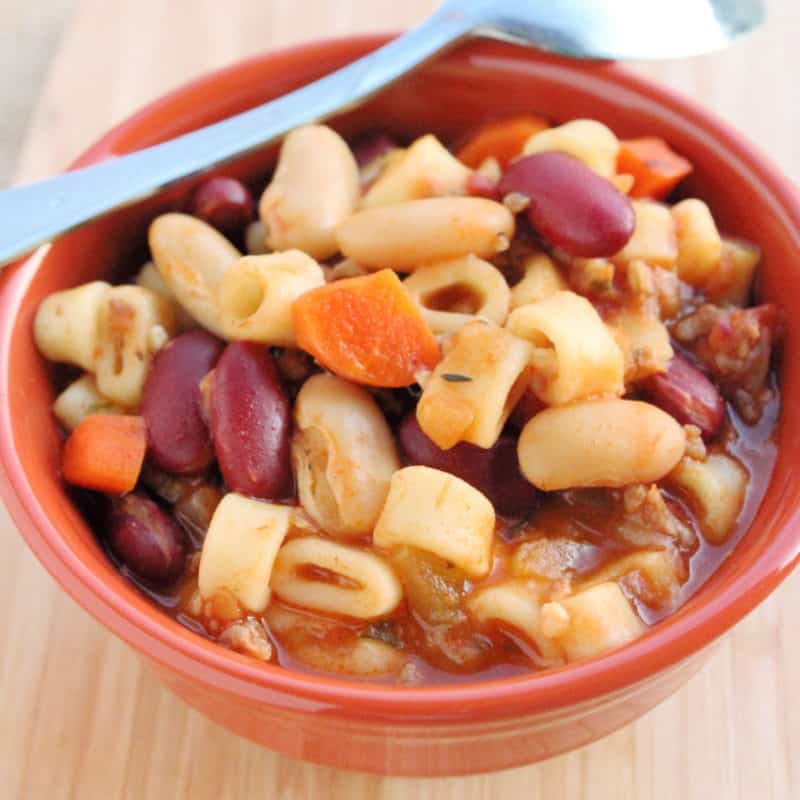 In this recipe, cannellini, red kidney beans, and Italian sausage swim in a broth of spices, herbs, vegetables, and ditalini pasta for an Olive Garden copycat soup that will warm you any day you need.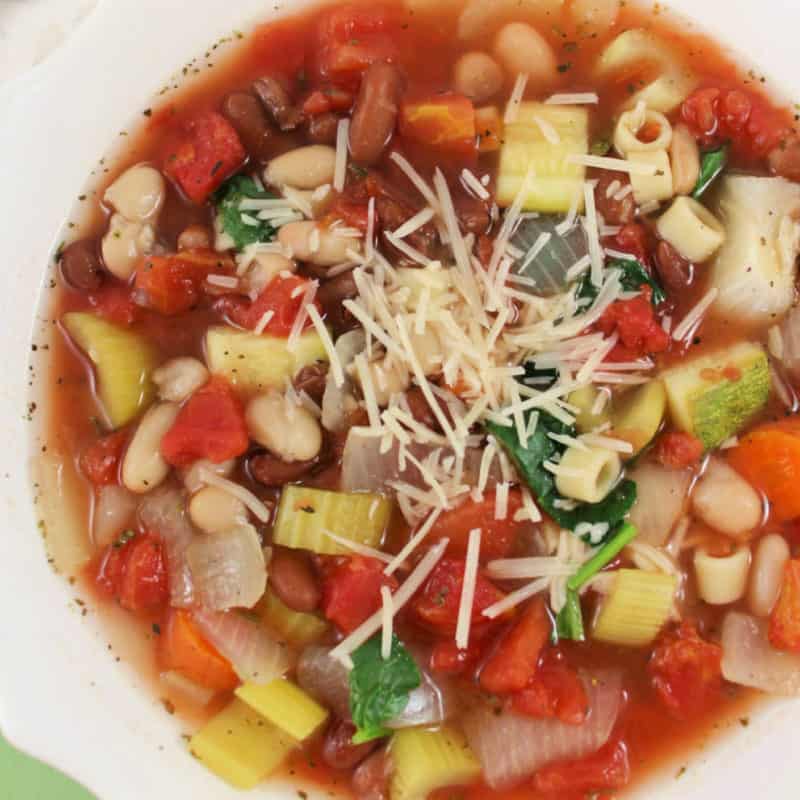 The red kidney beans and white navy beans fill you with plant-powered protein in this copycat Olive Garden soup, while the spices and herbs comfort the senses. This soup is vegan-friendly when served without Parmesan cheese.
We are working on Roasted Carrots, carrot salad, and more fun new recipes!
Recipe Tips
Printable recipe card instructions are available in each recipe post.
Nutrition information, including calories, protein, calcium, carbohydrates, fiber, vitamin c, potassium, cholesterol, sodium, trans fat, monounsaturated fat, polyunsaturated fat, and more, will vary depending on the products used.
Great Kitchen Tools
Heat resistant potholders - A couple of years ago, we had a fire scare when we didn't realize we had turned a burner on, and a cloth potholder caught fire. Thankfully we walked by the kitchen and saw the smoke and were able to get it out ourselves. Since then, we have only used these heat-resistant potholders.
Baking Sheet - We are huge fans of these baking sheets with sides. You don't have to worry; you will remove the cookies from the oven and have them slide right off.
Microwave Silicone cover - I swear by these lid covers to help prevent butter splatters when melting butter in the microwave. I have had way too many butter explosions while baking. These lid covers help keep the butter in the bowl and not on the roof of your microwave.
Crockpot - We suggest using a crockpot that has a digital timer that automatically switches the slow cooker to warm after a set amount of time. This helps make sure your dinner cooks perfectly, and you don't have to stress about what time it is going to be done.
Mix n Chop - We use the mix n chop to break up the sausage and love it.
Recipe Collections
Olive Garden Recipes - Make your favorite Olive Garden meal at home.
Celery Recipes - Are you wondering what to make with the celery that has been in your fridge? These are our favorite recipes with celery in them.
Vegetarian Air fryer Recipes - Epic easy vegetarian recipes you can make in the air fryer.
Rotel Recipes - From Rotel Dip to chicken spaghetti with Rotel and Rotel Cheese Dip this collection of Rotel recipes include all the very best. Appetizers, Main Dishes, and even bread taste better with a bit of Rotel!
Bisquick Recipes - Check out all of our recipes using Bisquick Baking Mix!
Sour Cream Recipes - Check out all of our recipes with Sour Cream.
Do you love recipes? Check out our copycat recipes, dessert recipes, and our CrockPot Recipes.
Follow Tammilee Tips on MSN, Facebook, Instagram, and Pinterest, for all of our recipe posts.