A taste of the tropics! Enjoy these Pineapple Juice Cocktails that are easy to make and taste amazing.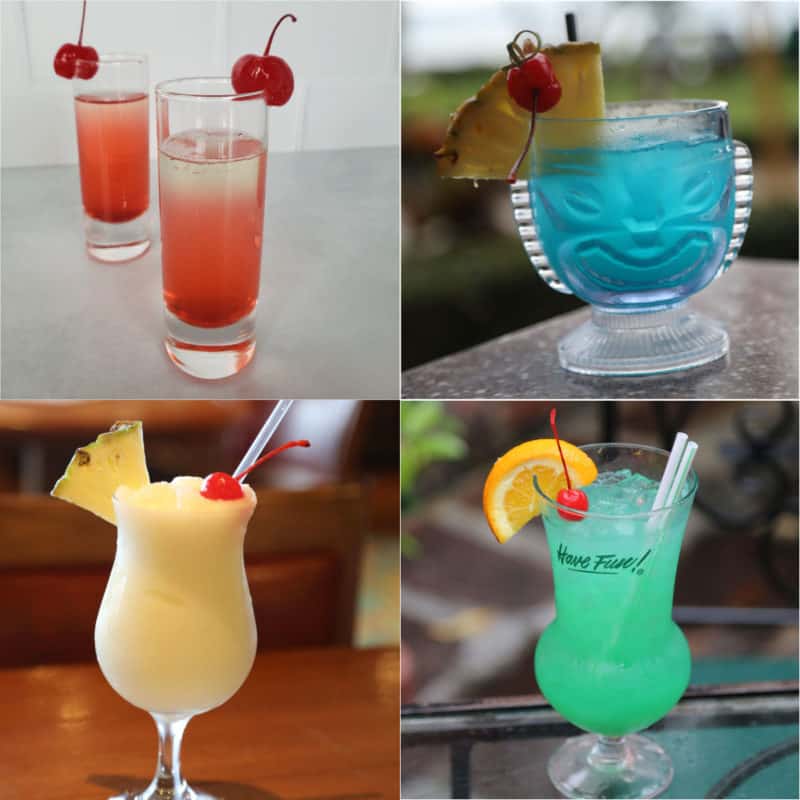 Pineapple Juice Cocktail Recipes
What's fruity, rich in manganese, copper, vitamins B6 and C, the happiest shade of yellow, and always comes dressed in a crown? The pineapple, of course!

While pineapple is a sweet ingredient, and as a result, you'll find primarily cocktail-focused recipes in this roundup, you'll find a surprise savory entrant at the bottom if you read on. Enjoy!
Get ready to pour a pineapple cocktail with a tropical twist, shake a fruity drink, and dream of a beach vacation.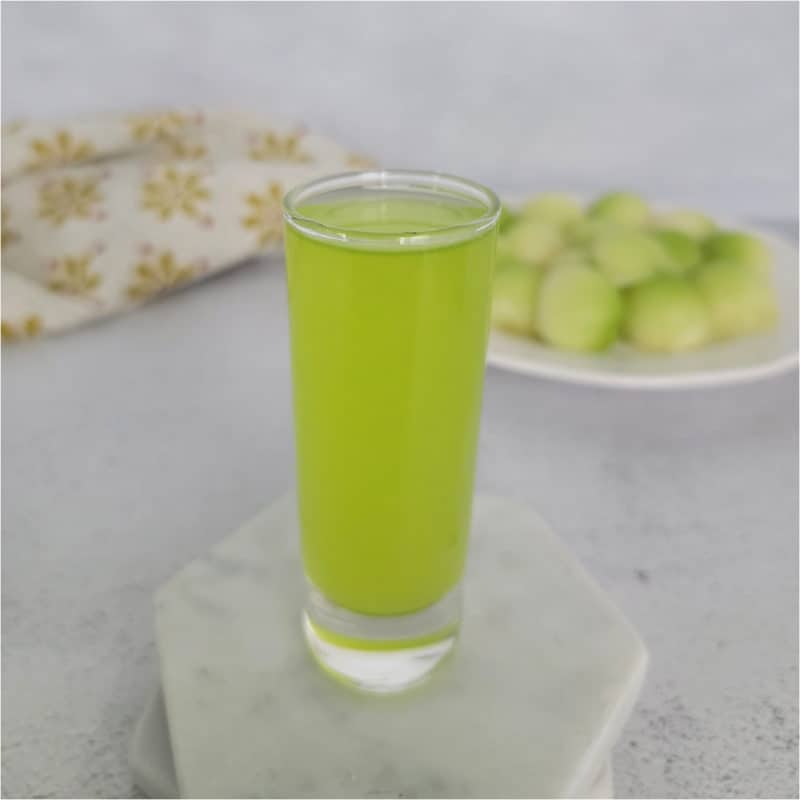 Ingredients: Vodka, Midori/Melon Liqueur, Pineapple Juice
This neon-green shot contains only three ingredients, and thanks to the melon liqueur, what you see is what you get! We use plain vodka because we enjoy the melon and pineapple combination, but you can easily add a unique twist to it with your choice of tropical vodka flavors, like coconut or mango.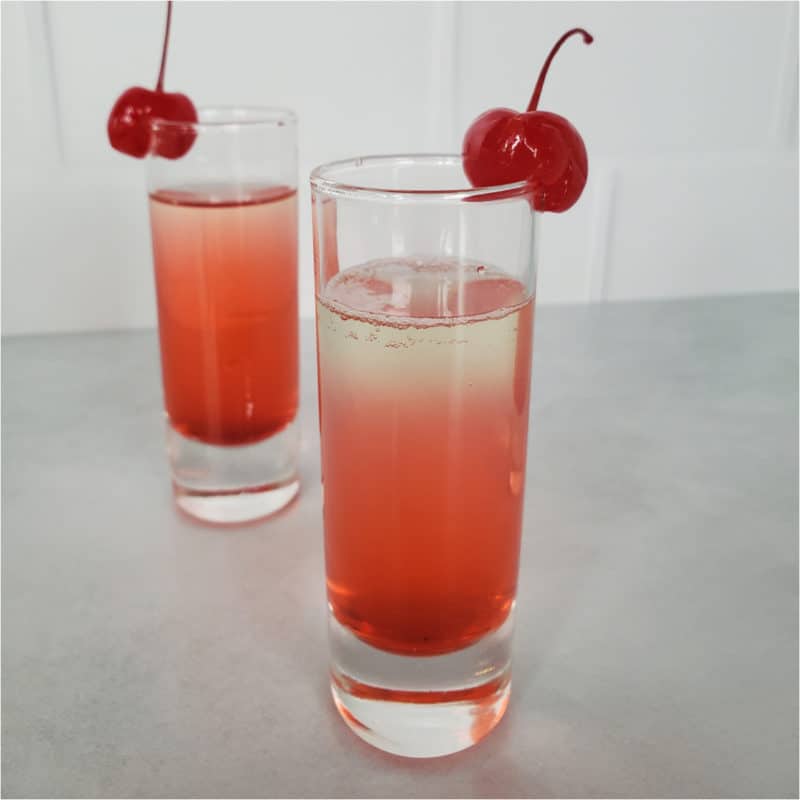 Ingredients: Vanilla Vodka, Pineapple Juice, Grenadine, Maraschino Cherries for Garnish
Have your cake and drink it with this delicious, two-in-one shot inspired by the sweet tropical baked dessert! The vanilla vodka gives it a yummy, cake-like flavor and serves as the base spirit; the pineapple juice, grenadine, and maraschino cherry garnish bring home the taste and color of a pineapple upside-down cake.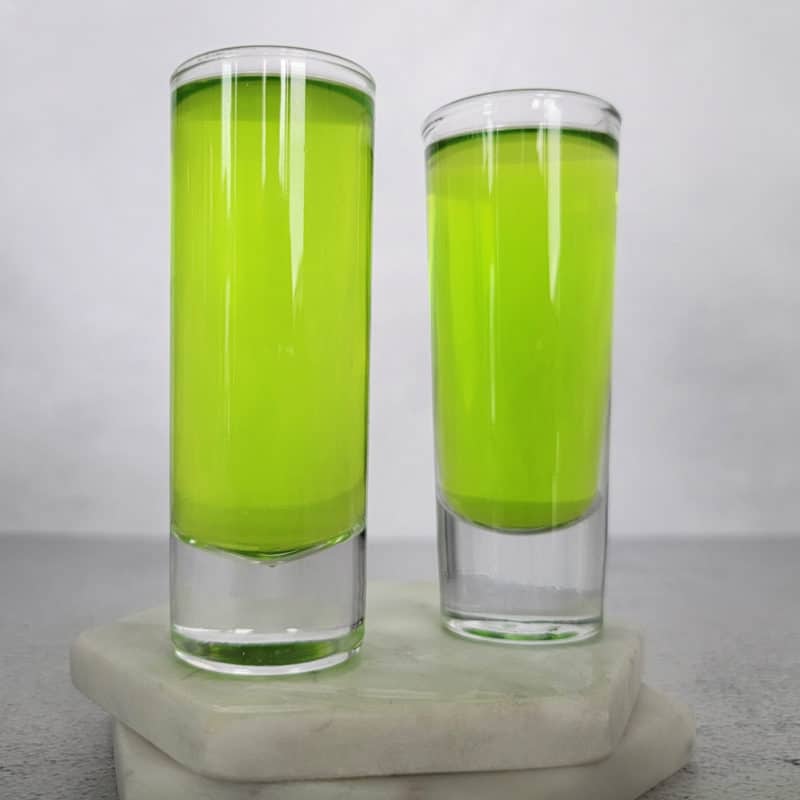 Ingredients: Malibu Coconut Rum, Midori Melon Liqueur, Pineapple Juice
Get ready to say "cowabunga" as you and the crew give turtle-powered cheers to this party-ready shot inspired by the Teenage Mutant Ninja Turtles! Because it is packed with tropical flavor and is an eye-catching radioactive lime, there are so many occasions you can serve it, including adult superhero parties, summer tiki nights, and St. Patrick's Day.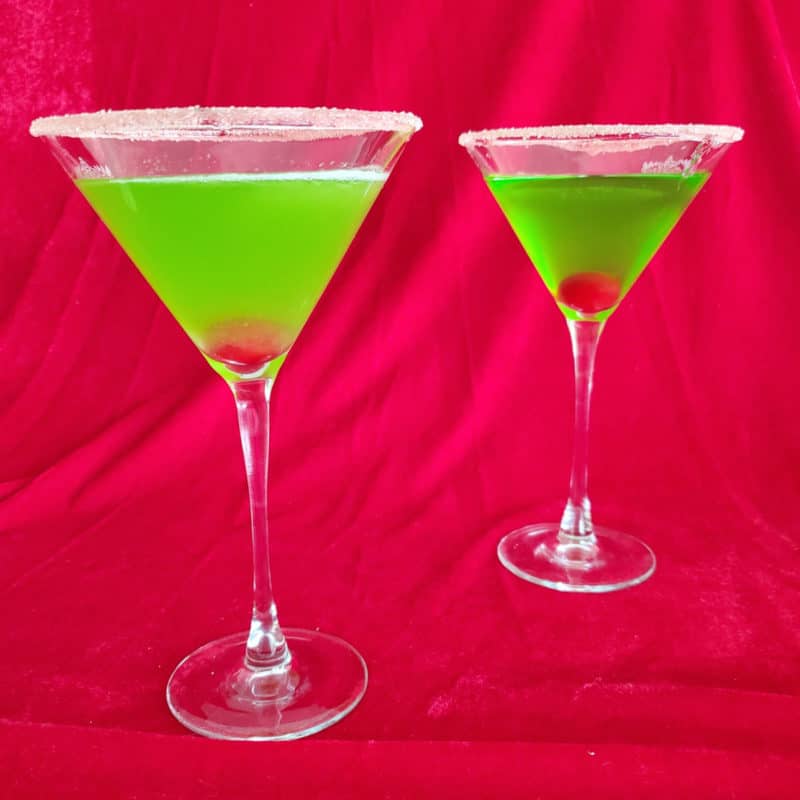 Ingredients: Midori or Melon Liqueur, Pineapple Juice, Ice, Maraschino Cherries. Rim of the glass is covered in sugar.
While this stunning neon-green cocktail may not make your heart grow three sizes bigger, it may make your cheeks that much pinker when you reach the last sip. This fun drink is a throwback to one we sampled at a Santa Pub Crawl in Reno a few years ago that we knew we had to recreate at home once we got back.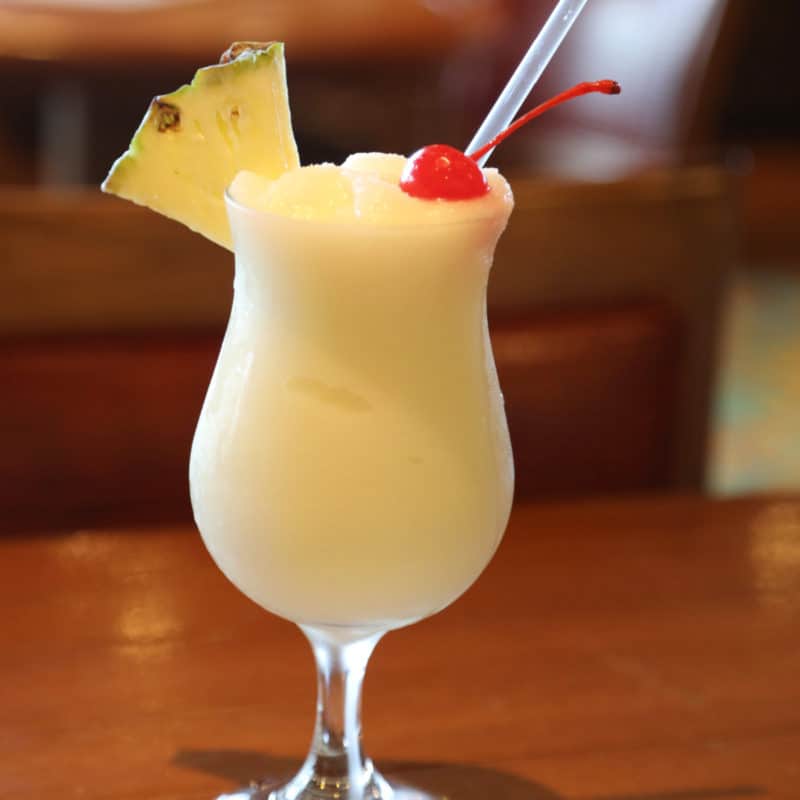 Ingredients: Rum, Cream of Coconut, Pineapple Juice, Crushed Ice. Garnish with a wedge of pineapple.
Few things bring up images of warm, carefree, and lively summer days, like sipping on a classic piña colada while lounging poolside or on the beach with your toes in the sand. With this blender cocktail recipe, you can celebrate National Piña Colada Day anytime you want this frosty and refreshing tropical drink.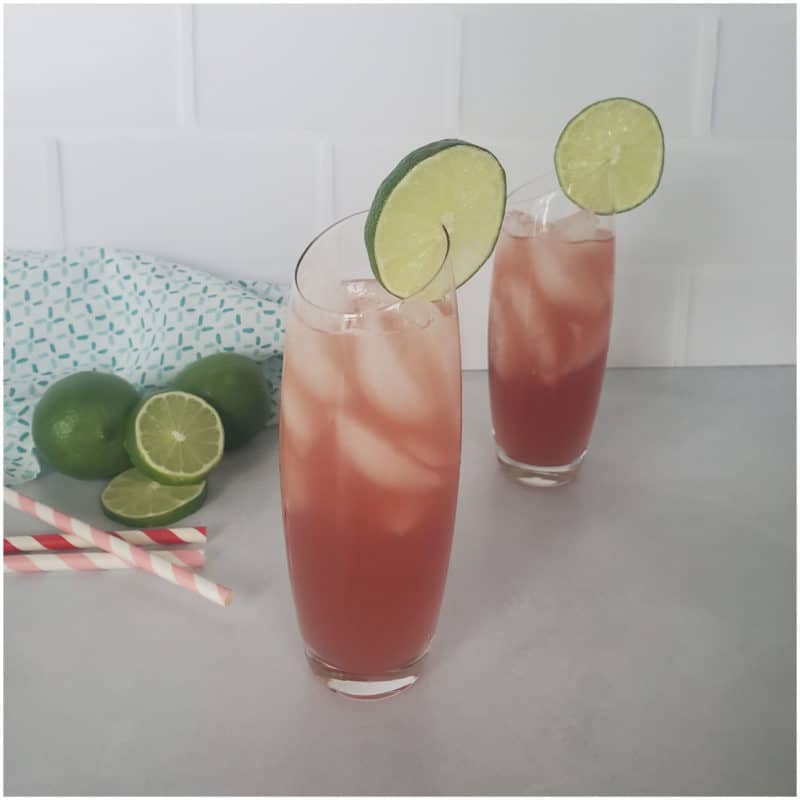 Ingredients: Vodka, Pineapple Juice, Cranberry Juice, Lime Wedges for Garnish
This three-ingredient ruby cocktail is just as easy to make as it is to gather the ingredients–no special mixology skills or tools are required! Similar to the Cape Codder but with pineapple juice, the combination of vodka, pineapple, and cranberry is yummy and perfect for weekend brunches or afternoons relaxing with friends.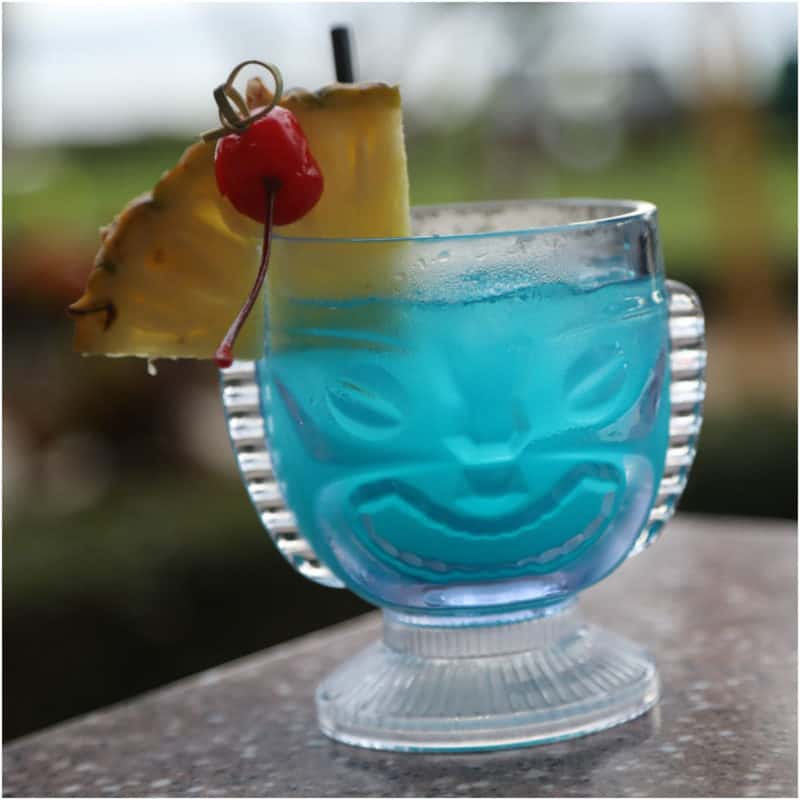 Ingredients: Malibu Coconut Rum, Blue Curaçao, Pineapple Juice
This tropical blue cocktail takes five minutes and three ingredients to come together, giving you a delicious drink and more time to lounge by the swimming pool and catch some vitamin D under the summer sun. We love serving it in a tiki glass with a pineapple wedge and maraschino cherry on the rim to capture that warm Aloha spirit.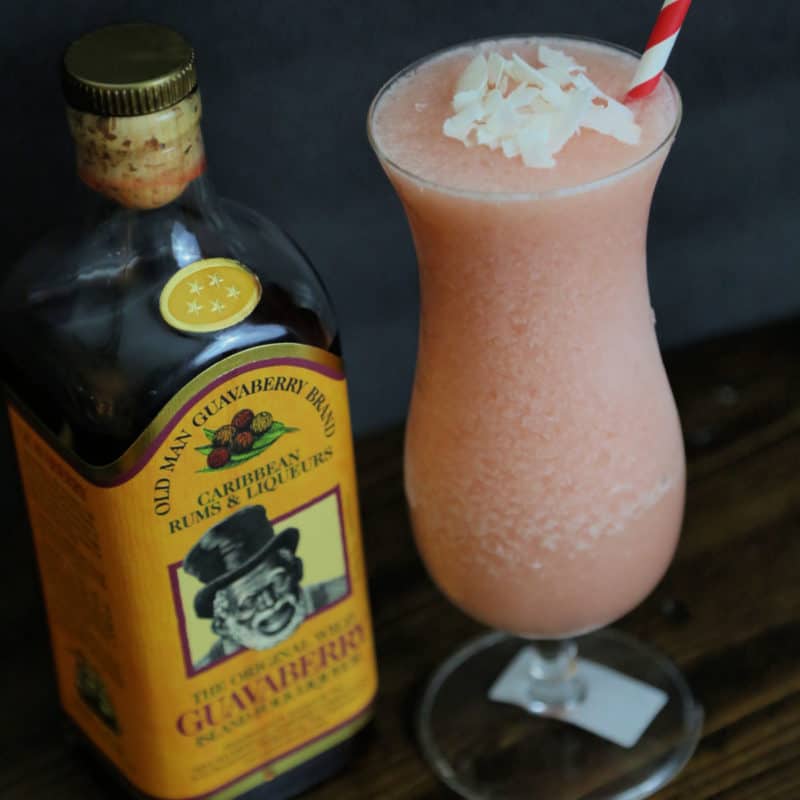 Ingredients: Guavaberry Rum, Cream of Coconut, Pineapple Juice or Pieces, Ice
The Guavaberry Colada is a staple drink on the island of St. Maarten, a slice of Caribbean paradise perfect for soaking up the summer sun, enjoying gorgeous tropical waters, and accessible weekend excursions since you're essentially driving in a circle and can't get lost!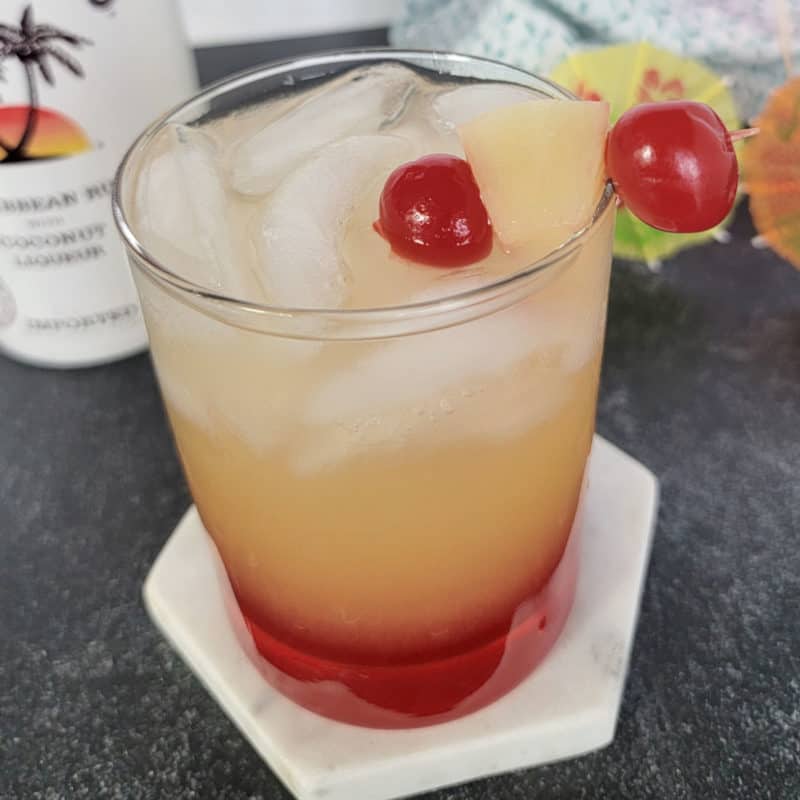 Ingredients: Malibu Coconut Rum, Pineapple Juice, Grenadine
Filled to the brim with Malibu coconut rum, pineapple juice, and grenadine, the epic Malibu Sunset drink is a lovely, yummy tropical vacation in a glass, and the way each ingredient layers on top of the next comes together to resemble a gorgeous tropical sunset. Since it contains only three ingredients, it is also the perfect starter cocktail to practice your cocktail layering.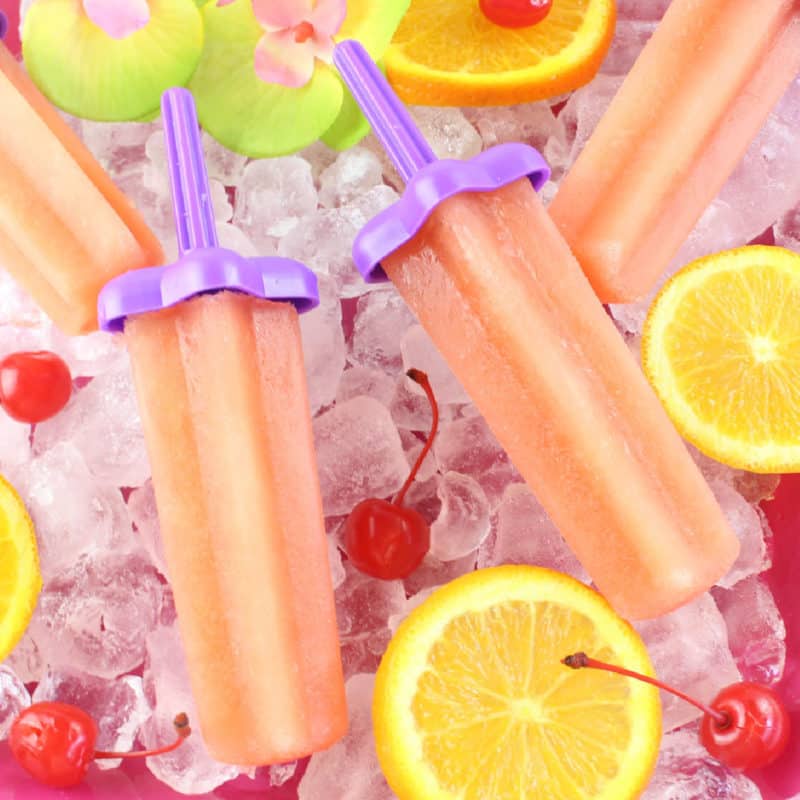 Ingredients: Orange Juice, Pineapple Juice, Rum, Coconut Rum, Grenadine, Freshly Squeezed Lime Juice
Who says that kids are the only ones who should delight in the joy of ice-cold, refreshing popsicles during the summer? With just two steps–mixing the ingredients and pouring them into popsicle molds–before they're ready to freeze, the most challenging part about making them is waiting for them to chill in the freezer until they reach temperature.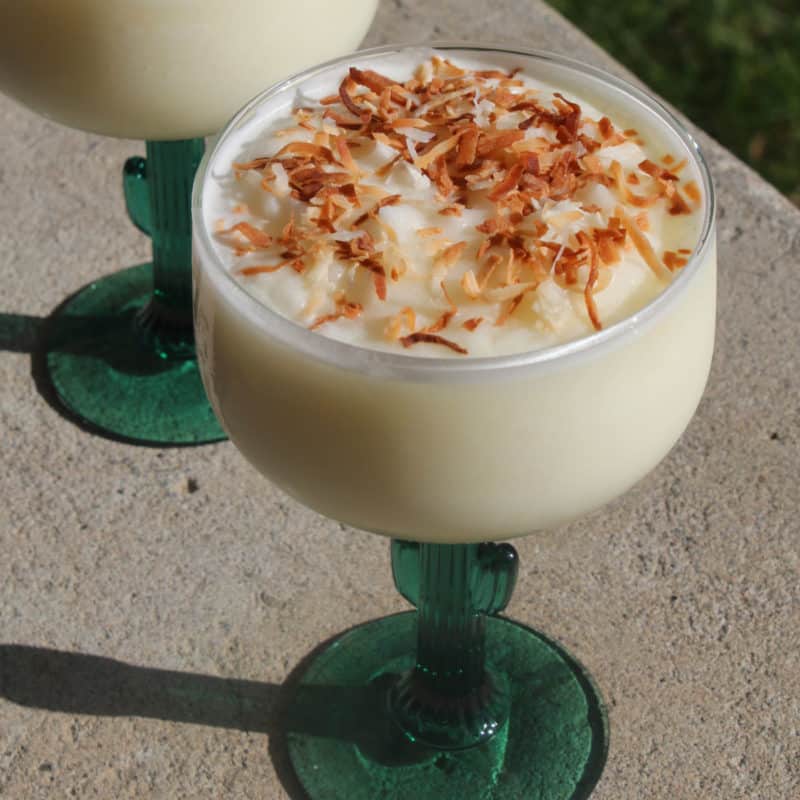 Ingredients: Sweetened Coconut Flakes, Unsweetened Pineapple Juice, Gold Tequila, Cream of Coconut, Juiced Limes, Ice
This twist on the classic piña colada hails from 200 Easy Mexican Recipes: Authentic Recipes From Burritos to Enchiladas and is very close to the original, only loaded with toasted coconut bliss!
The recipe makes two servings, meaning you get one for yourself and one to share with a friend. We love serving them in these fun cactus glasses for a complete Southwestern look.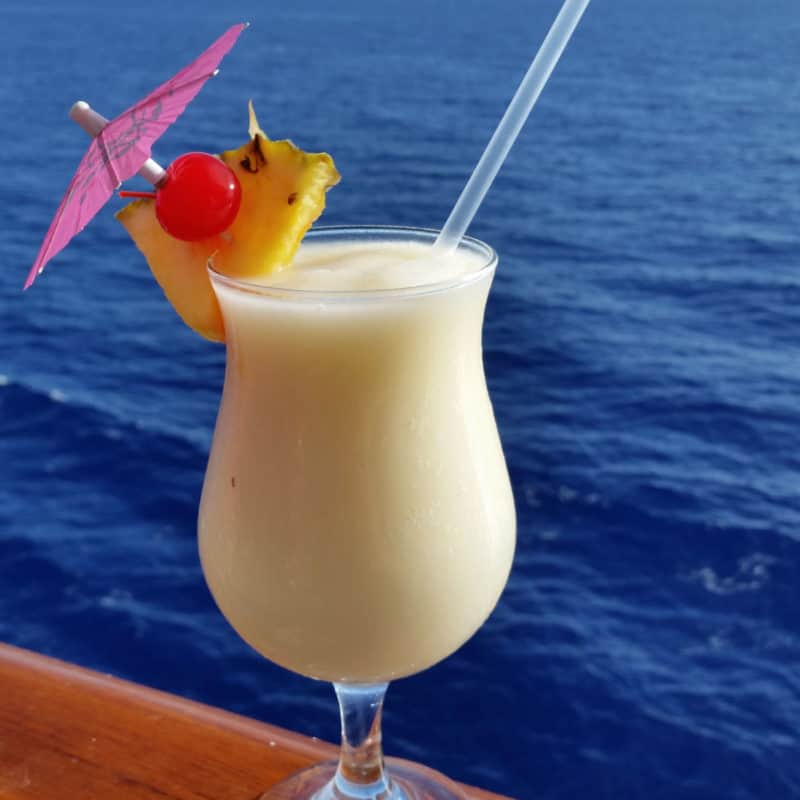 Ingredients: Bacardi Superior Rum, Fresh Pineapple Juice, Coconut Cream, Aromatic Bitters, Salt
While the balcony or lido deck of a Carnival Cruise is undoubtedly the best way to enjoy this frosty tropical cocktail, it's not always possible to spend a pretty penny and hop on a plane to take a vacation. This copycat recipe gives you a taste of paradise anytime you have all the ingredients and a blender available.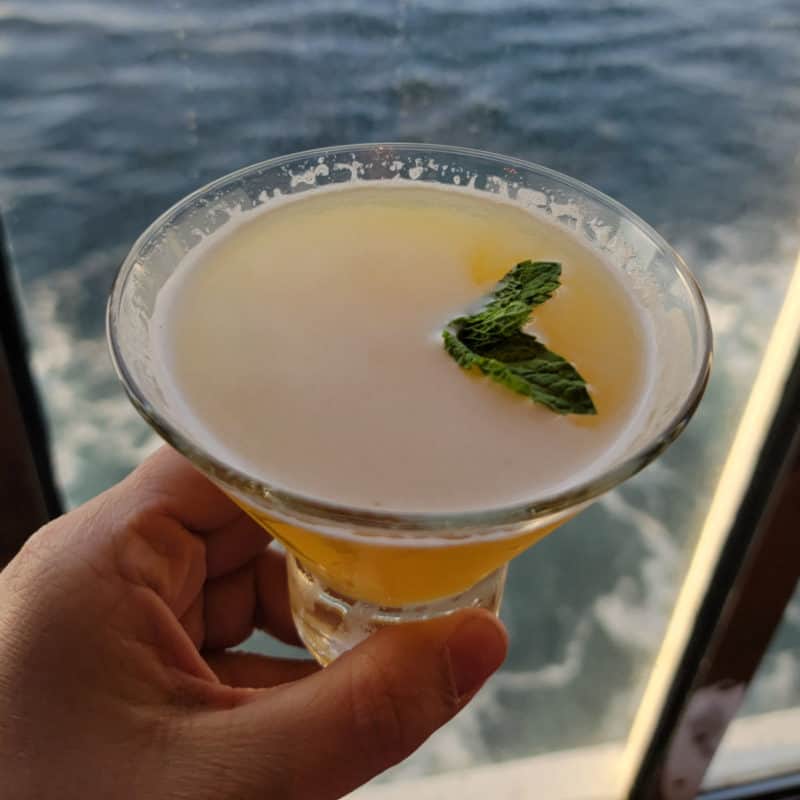 Ingredients: Belvedere Vodka, Monin Chipotle Pineapple Syrup, Pineapple Juice, Simple Syrup, Mint Leaves
This Alchemy Bar creation is perfect for any cocktail lover who enjoys a kick of heat. The yummy pineapple flavor in this creative martini comes from two sources–pineapple juice and Monin Chipotle Pineapple simple syrup–for a fruity sweetness that balances the heat of the chipotle well.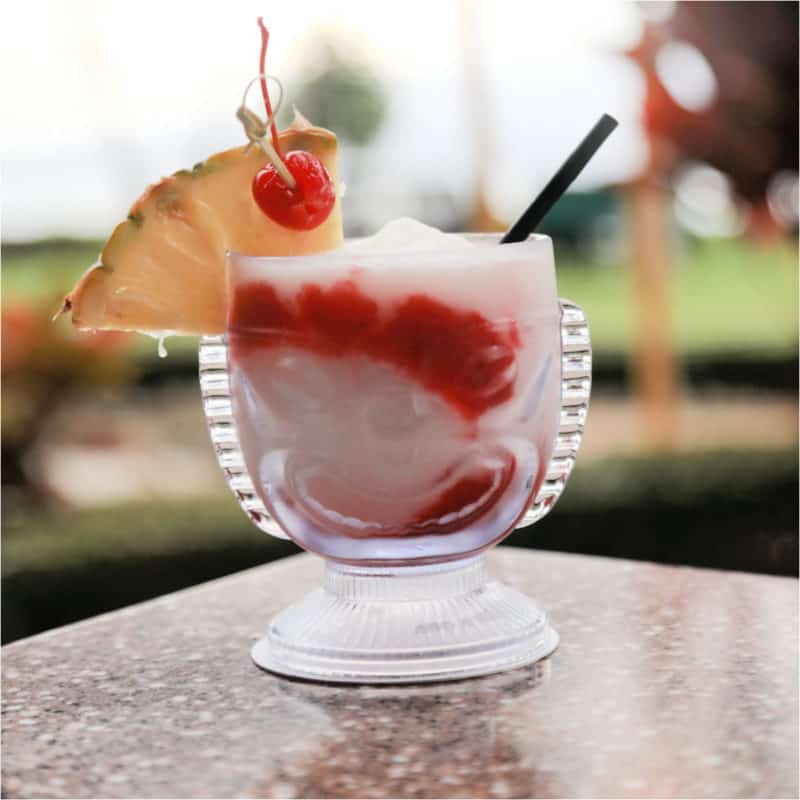 Ingredients: Light Rum/White Rum, Malibu Coconut Rum, Fresh Strawberries, Banana, Pineapple Juice, Cream of Coconut
We wish it could be Aloha Friday every day, but we'll take a yummy cocktail that makes it feel that way any day of the week! This tropical blender cocktail is enjoyable in more ways than one; it gets its name for how the strawberry puree looks like lava as it mesmerizingly swirls into the pineapple-coconut mixture.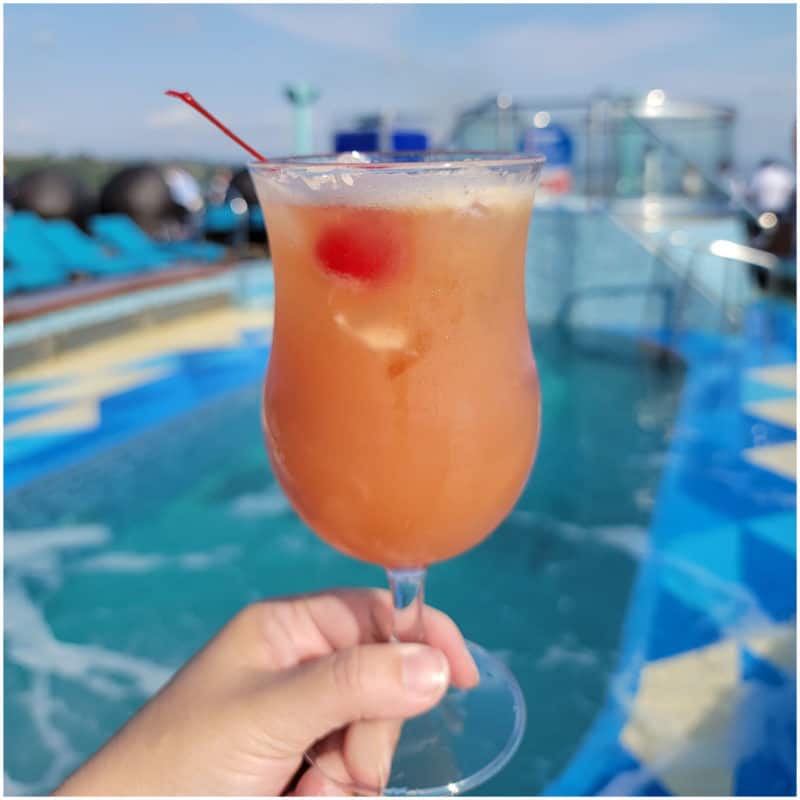 Ingredients: Skyy Vodka, Malibu Coconut Rum, Peach Schnapps, Cranberry Juice, Orange Juice, Pineapple Juice
The refreshing Carnival Cruiser cocktail will have you dreaming of turquoise waves and warm sandy beaches in no time. The blend of peach, cranberry, orange, and pineapple against a backdrop of Malibu coconut rum is plain delectable and has warm-weather sipping written all over it.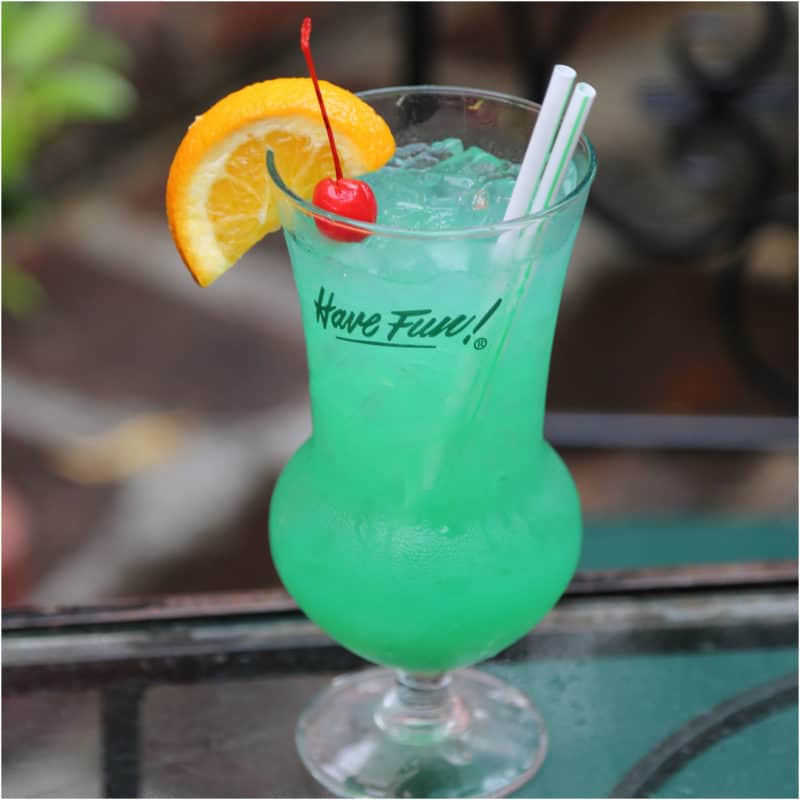 Ingredients: Peach Schnapps, Blue Curaçao, Vodka, Orange Juice, Pineapple Juice, Orange and Cherry for Garnish
The neon emerald color of this hurricane glass cocktail, which makes it perfect for St. Patrick's Day or any celebration of green, comes from a sweet blend of blue curaçao, orange juice, and pineapple juice. Three of the five cocktail ingredients contain alcohol, so sip slowly on this dangerously delicious delight.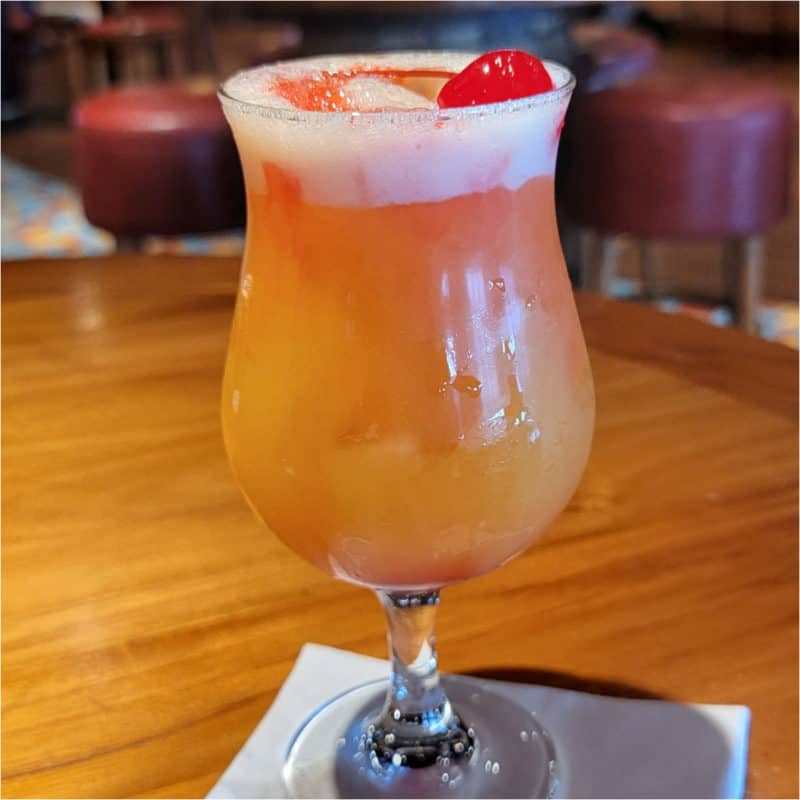 Ingredients: Bacardi Rum, Gosling Dark Rum, Pineapple Juice, Orange Juice, Angostura Bitters, Banana Liqueur, Grenadine
We're known for singing the praises of any Carnival Cruises bar we visit on our journeys at sea. This pineapple, orange, and banana rum creation comes from the cocktail menu at the Red Frog Rum Bar, a Caribbean-themed bar on the Lido Deck known for, well, you guessed it - rum cocktails.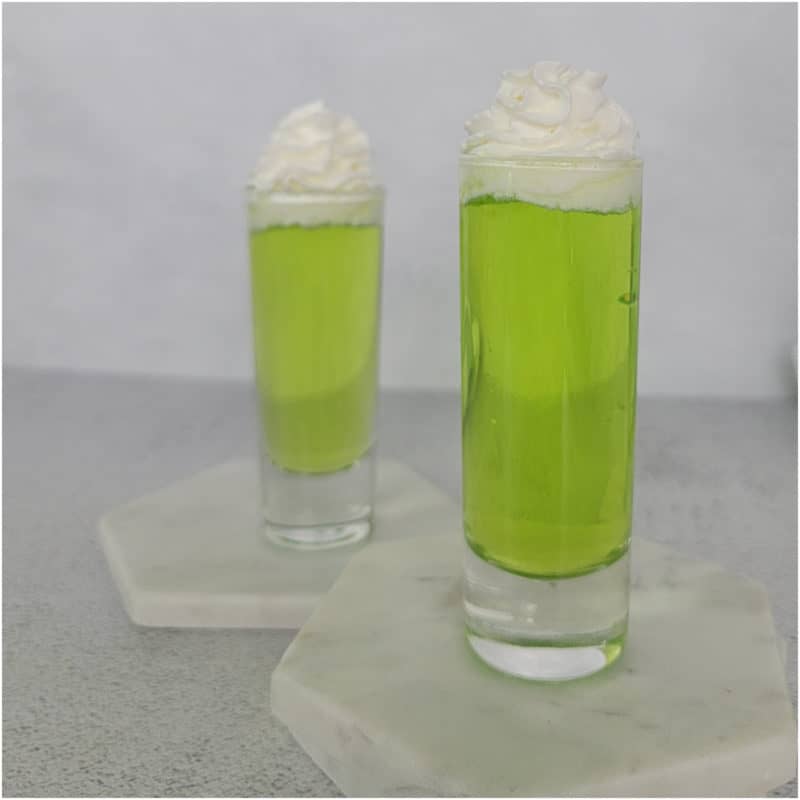 Ingredients: Malibu Coconut Rum, Banana Liqueur, Melon Liqueur, Pineapple Juice, Whipped Cream
Don't forget to say "zoinks" as you serve this tropical banana, melon, pineapple, rum, and whipped cream-topped shot inspired by Scooby-Doo and the Mystery Gang, one of our favorite Saturday morning cartoons to watch when we grew up. Scooby, Shaggy, Velma, Daphne, and Fred costumes, mysterious that need solving, and nefarious ghouls that need apprehending: not included.
If you are hosting an 80's party guests will love this bright green cocktail and flashback to Saturday morning cartoons.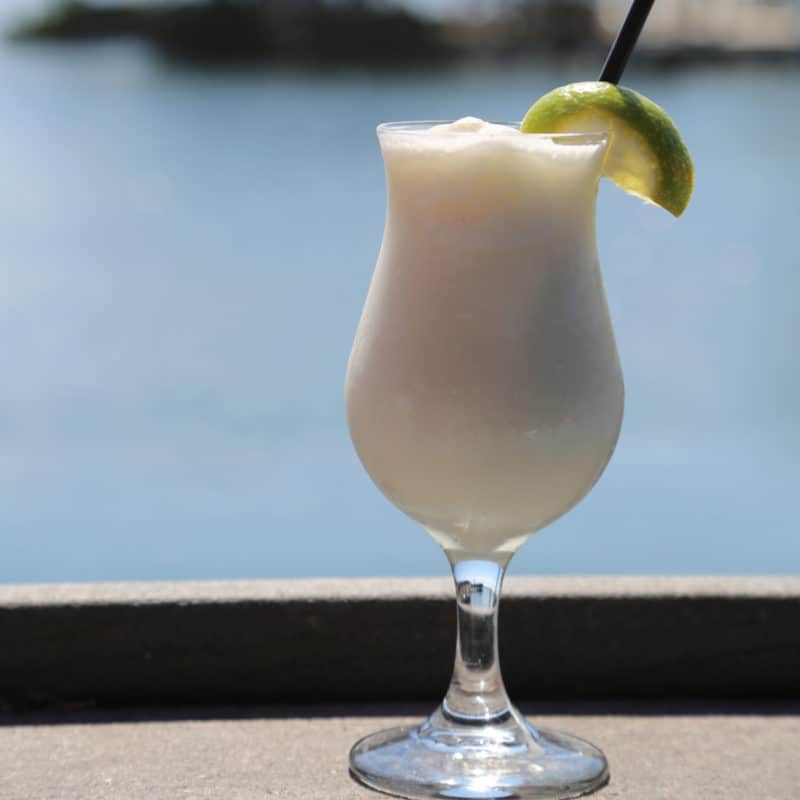 Ingredients: Malibu Coconut Rum, Pineapple Juice, Piña Colada Mix, Coco Lopez Cream of Coconut, Rose's Sweetened Lime Juice, Ice, Lime Wheels for Garnish
This key lime, pineapple, and coconut rum cocktail is radiant Florida sunshine served in a hurricane glass. It's a fantastic option when you want a piña colada but crave something a bit more citrusy.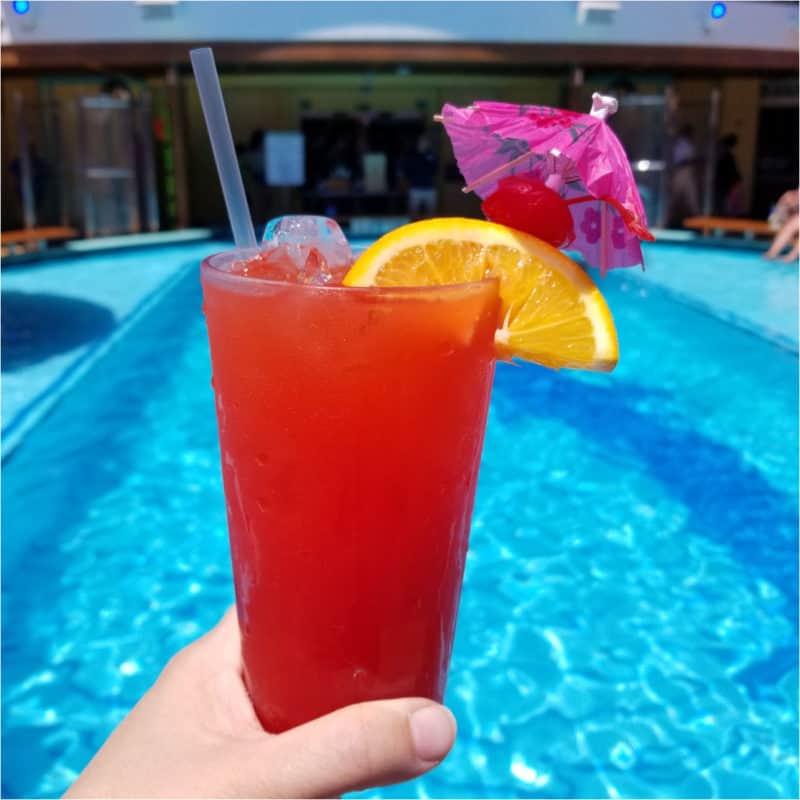 Ingredients: Amaretto, 151 Rum, Vodka, Apricot Brandy, Fruit Punch, Grenadine, Angostura Bitters, Maraschino Cherry and Orange Slice for Garnish
There are a total of four alcohol sources in this fruity Carnival Cruise cocktail that's notoriously easy to down but packs a boozy punch. We've included a recipe for homemade fruit punch if you prefer to go the DIY route.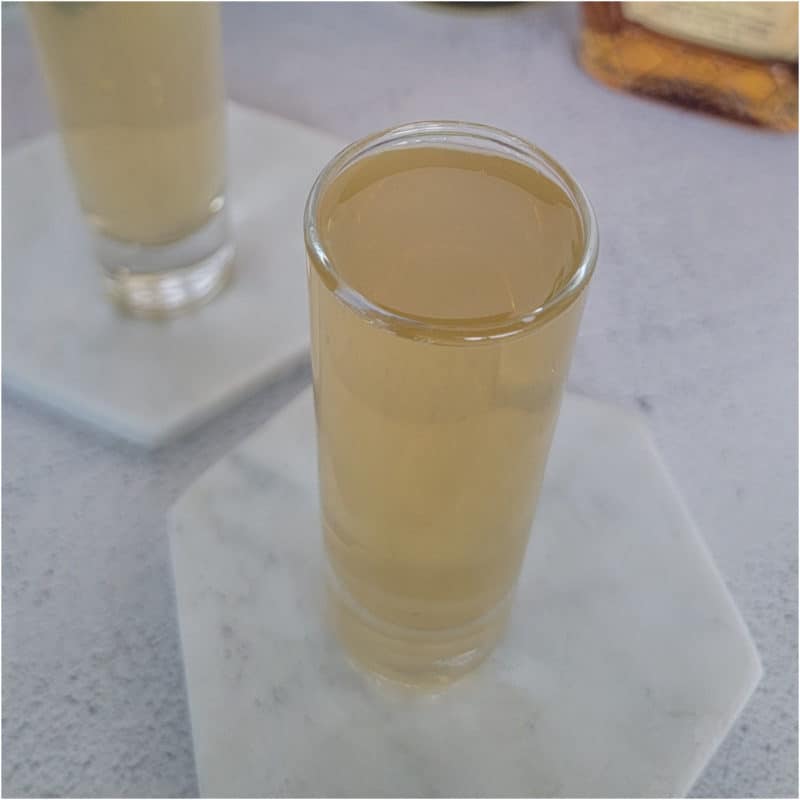 Ingredients: Peach Schnapps, Crown Royal Canadian Whisky, Sweet and Sour Mix, Triple Sec, Pineapple Juice (optional)
Turn this whiskey-based shot into a full-sized cocktail by adding pineapple juice! The pineapple juice plays well with the peach schnapps and triple sec, which are fruity ingredients that make it super drinkable.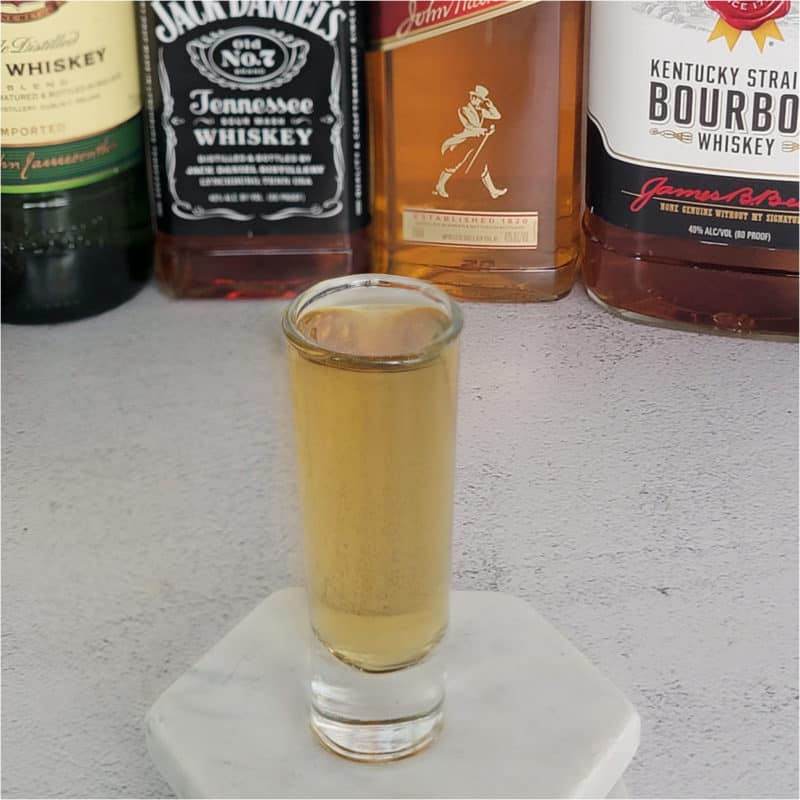 Ingredients (for the Apocalypse version): Johnnie Walker Scotch, Jameson Irish Whiskey, Jim Beam Bourbon, Jack Daniels Tennessee Whiskey, Jäegermeister, Pineapple Juice, Sweet and Sour Mix
This four-whiskey shot packs a punch made as-is! The Four Horsemen of the Apocalypse variation adds Jäegermeister, pineapple juice, and sweet and sour mix for a dangerously fruity shooter.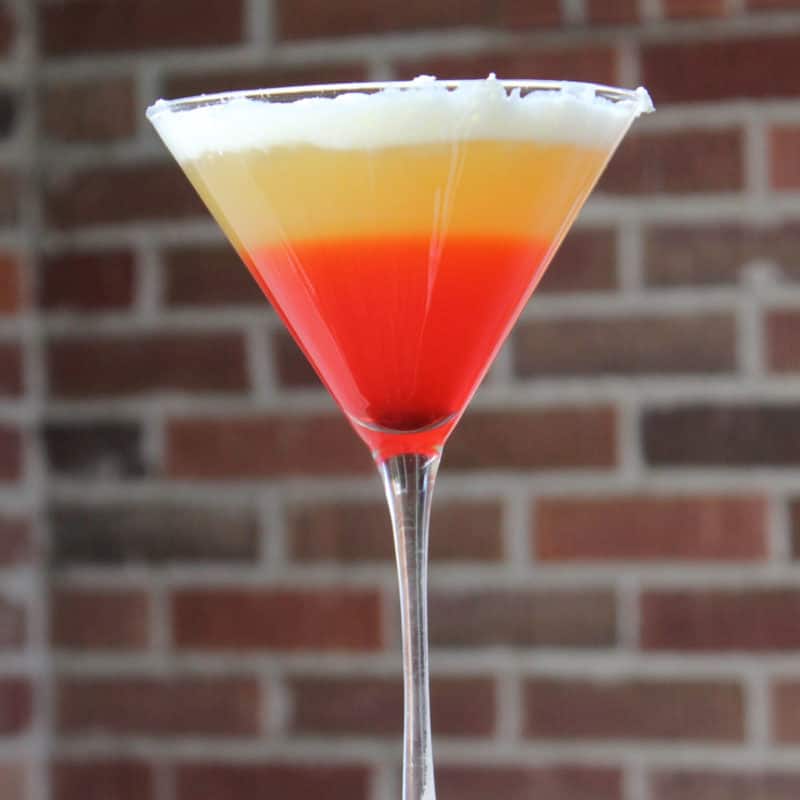 Ingredients: Smirnoff Whipped Cream Vodka, Sweet and Sour Mix, Pineapple Juice, Grenadine, Whipped Cream for Topping
This gorgeous and decadent martini is inspired by candy corn, a sweet treat you likely found in your trick-or-treat basket as a kid during Halloween. This layered cocktail uses all of this iconic fall candy's colors, beginning with a base layer of grenadine, a middle layer of pineapple juice, and a white whipped cream topping to complete the look.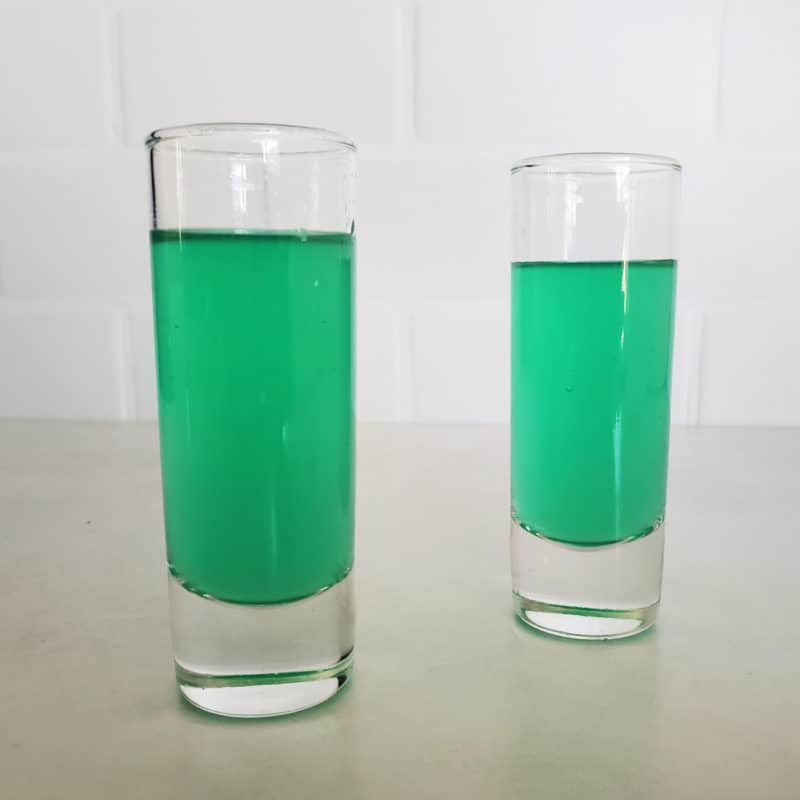 Ingredients: Spiced Rum, Midori/Melon Liqueur, Blue Curaçao, Malibu Coconut Rum, Sweet and Sour Mix, Pineapple Juice
It only takes one look at this bright green shooter to guess how it got its name! Its eye-catching emerald color comes from a blend of green melon liqueur and blue curaçao, while the rest of the ingredients, including the pineapple juice, give it a delicious fruity flavor that complements any summer tiki party.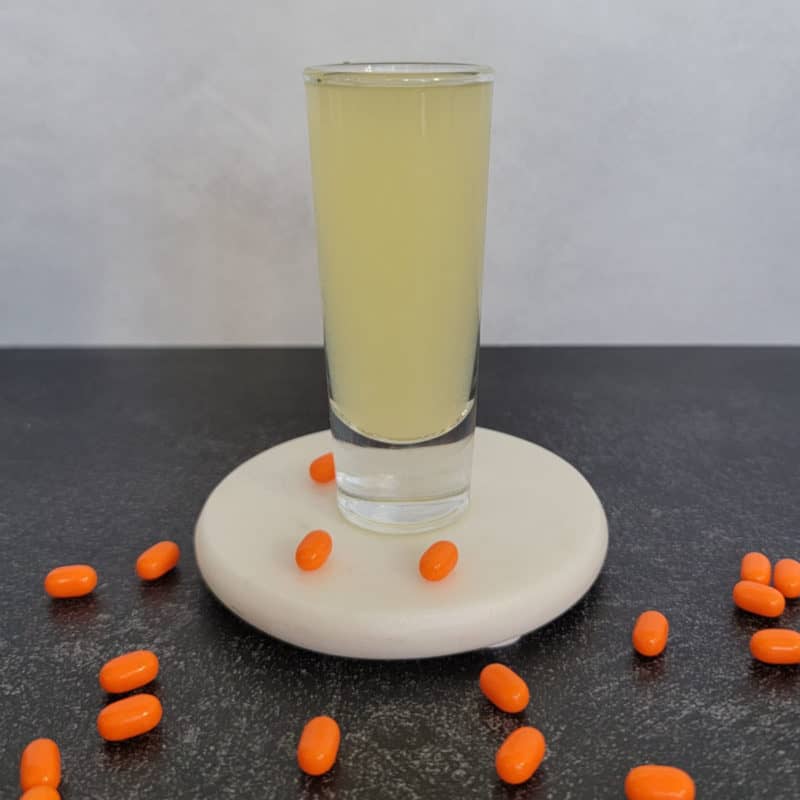 Ingredients: Vodka, Sweet n Sour Mix, Pineapple Juice
Easy Orange Tic Tac Shot is a fun cocktail shot that tastes great! It's super easy to make and a fun cocktail for a party.
We are working on sharing a pineapple vodka cocktail, pineapple margarita, the jungle bird cocktail, pineapple mojito, painkiller cocktail, Chi Chi, pineapple screwdriver, pineapple bourbon lemonade, French martini, and so many more drinks with pineapple juice.
Favorite Cocktail Tools
2 ounce shot glasses - We love these 2 oz shot glasses especially for layered shots.
Bar Spoon - Bar spoons help to create layers in the cocktail shot. They fit perfectly into the cocktail shot glass.
Cocktail Shaker – This cocktail shaker comes with a fantastic set of tools
Stemless Martini Glasses - These stemless martini glasses are fantastic.
Martini Glass - We like the look of the classic martini glass
Jell-O Shot Cups - We suggest using two-ounce Jell-O shot cups.
OXO angled jiggers - these are our go-to measuring tools for cocktails. They work perfectly for pouring in layers for cocktails.
Margarita Glasses - We like the look of classic margarita glasses but you can use any glass for this great cocktail.
Copper Mule Mugs  - Copper Mule Mugs are the classic way to serve Moscow Mules. The copper mugs keep them nice and cold and look amazing.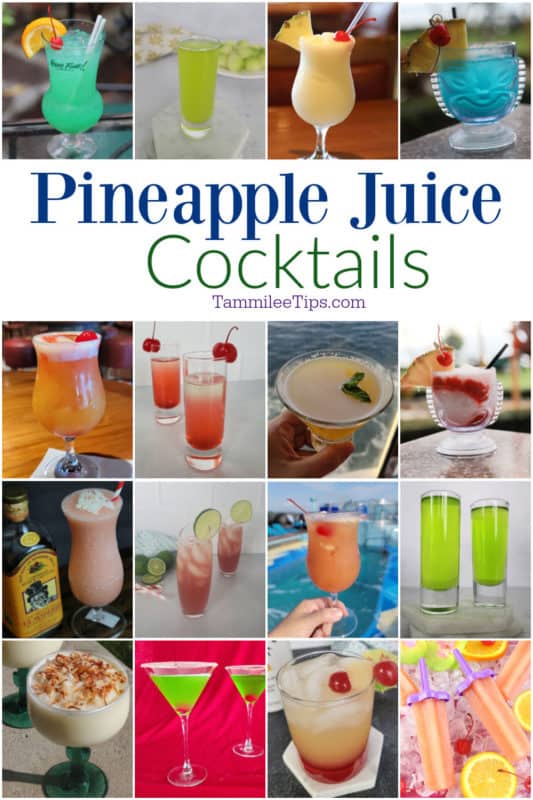 Great Cocktail Recipe Collections
Easy Tequila Cocktails - Check out all of our cocktails recipes that feature tequila.
Easy Margarita Recipes - Epic Easy Margarita Recipes that everyone will love! From classic margaritas to fruity frozen margaritas we have a recipe you will love.
Ginger Beer Cocktails - All of our best cocktail recipes made with ginger beer.
Blue Curacao Cocktails - Epic Guide to Blue Curacao Drinks, including bright blue martinis, cocktails, and shots!
Malibu Rum Drinks - Check out coconut rum flavored mixer that makes epic tropical cocktails.
Chambord Raspberry Liqueur Drinks - Are you wondering what to make with a bottle of Chambord? Don't worry these easy Chambord Cocktails taste amazing!
Check out all of our Cocktail Recipes
Do you love recipes? Check out our copycat recipes, dessert recipes, and our CrockPot Recipes.
Follow Tammilee Tips on MSN, Facebook, Instagram, and Pinterest, for all of our recipe posts.