I am dreaming of a Romantic Getaway to San Miguel de Allende which is cradled by the Sierra Madre Occidental mountains on the Bajio ridge in the central north state of Guanajuato. Over the past six-plus months that we have been at home, I have been dreaming of all the places we want to visit.
When the tourism board from San Miguel de Allende reached out and asked if I would like to partner with them and learn more about the area I jumped at the chance.
San Miguel de Allende is a World Heritage Site specifically for its well-preserved and romantic historic center!
I have learned that the city has a thriving art scene, colonial architecture, epic restaurants, and is a photographers dream.
The photos I have seen have me swooning and wanting to visit as soon as possible.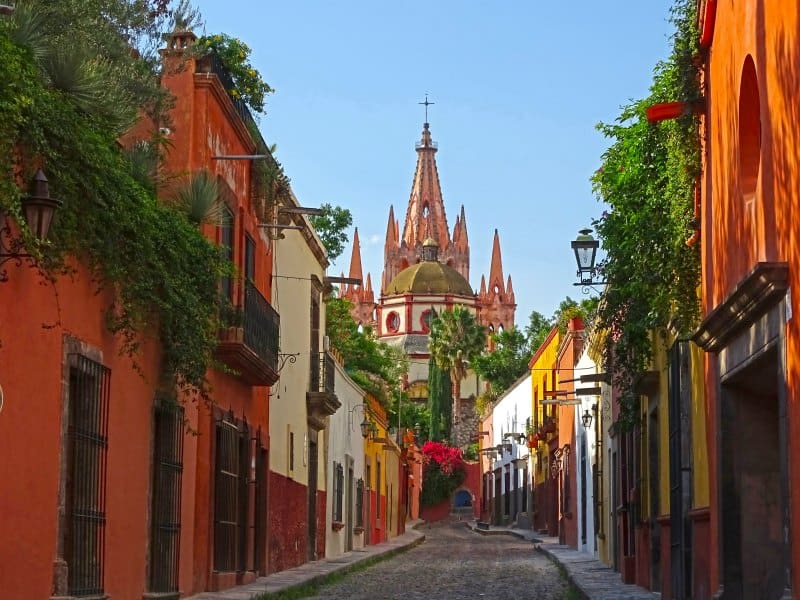 They have been doing so much to make the area safe for travelers it is honestly amazing! Other cities could learn a lot from the work that San Miguel de Allende has done this year.
San Miguel de Allende has been closed to non-residents since March, as the entire city went under quarantine. However, visitors started to arrive in the city as of July 15 under strict restrictions.
San Miguel de Allende was endorsed with the World Travel & Tourism Council's (WTTC) "Safe Travels" seal of approval recognizing the implementation of global standardized health and hygiene protocols in the wake of the coronavirus pandemic.
The international seal augments San Miguel de Allende's own municipal "Health First" certification and reaffirms its place as a leading destination.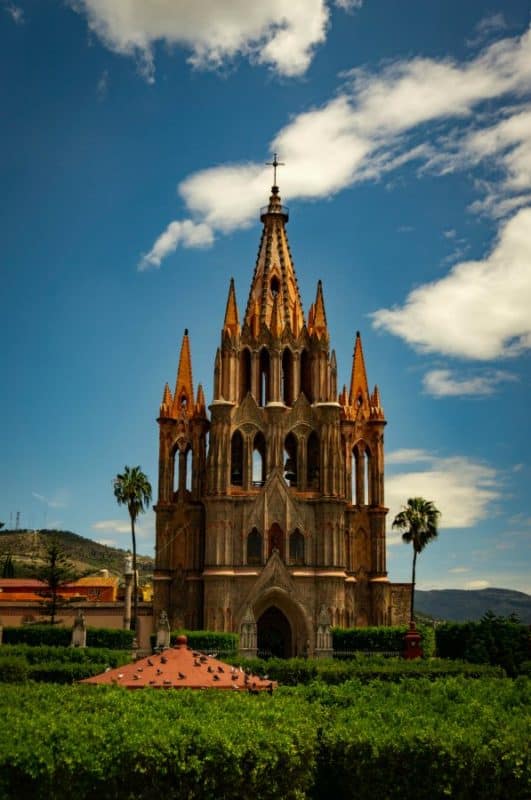 Doesn't it sound like a dream to spend time just wandering Colonial cobblestoned streets surrounded by Baroque architecture with bougainvillea spilling over balconies?
Relaxing at an outdoor restaurant with an epic meal and cocktail with your significant other.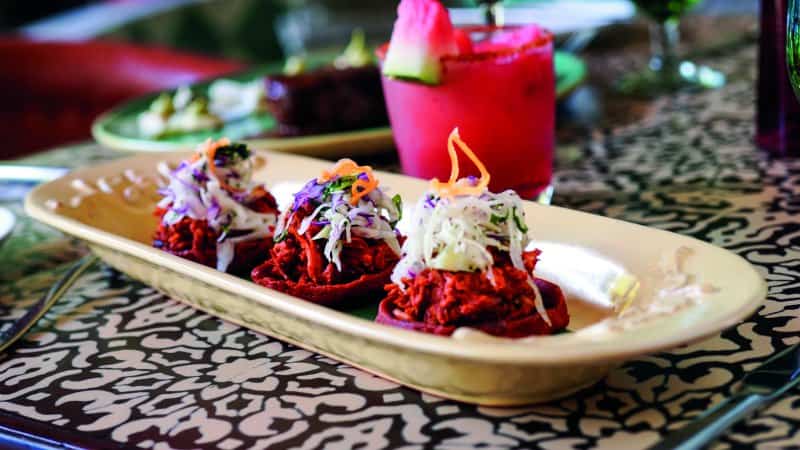 It makes my heart so happy that San Miguel de Allende is an everyone-welcomed destination where all couples can celebrate LOVE.
This makes me want to visit even more!
I was reading about what an amazing wedding destination San Miguel de Allende is and now I want to renew our vows again in Mexico.
We renewed them with Elvis in Las Vegas a few years ago now I think it would be amazing to renew them in San Miguel de Allende and participate in a colorful and lively callejoneada.
How unbelievable would it be to join a callejoneada which is similar to a second line parade. As a couple, you lead giant puppets called mojigangas, mariachis, and other local traditional characters in the procession.
Sign me up!!!!
What an amazing way to celebrate love and marriage. Perfect for couples who are just getting married or for those of us who have been married for a while and still feel like newlyweds.
I am so excited to learn more about amazing San Miguel de Allende and share it over the upcoming months.
To learn more make sure and visit
Official accounts
Facebook: https://www.facebook.com/turismoSMA/
Instagram: https://www.instagram.com/turismosma/
Twitter: https://twitter.com/turismo_sma
Website: https://www.visitsanmiguel.travel/
Plus check out these hashtags on social -
#SanMigueldeAllende
#HeartofMexicoBeats
#OurHistoryContinues
#HealthFirst