How to cook Air Fryer Frozen Fish Fillets! This easy air fryer fish recipe takes minutes to prepare and taste great. The frozen fish fillets are hot in the middle and crispy on the outside.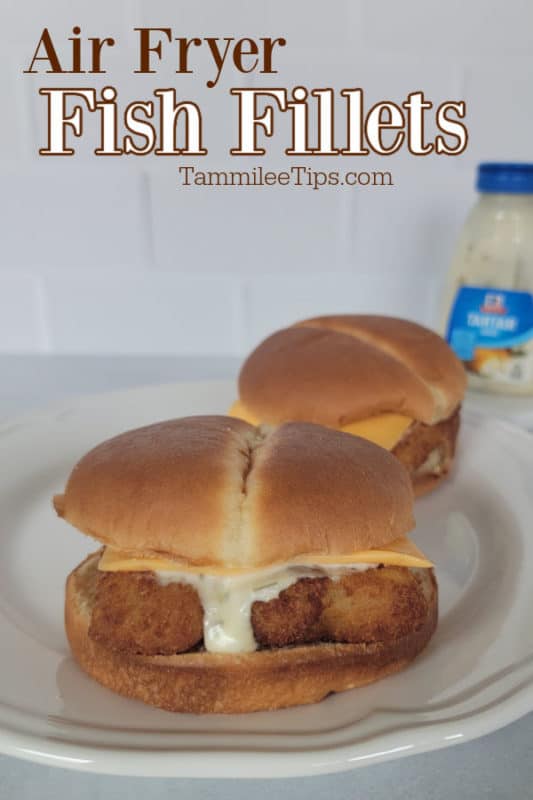 Air Fryer Frozen Fish Fillets
I love that you can make frozen fish fillets instead of frying fish in heavy oil. My husband is a huge fan of fish and chips so I love being able to quickly make frozen fish fillets and air fryer french fries. You can make Air Fried Frozen fish and chips easily!
Being able to cook frozen fish in the air fryer is a huge time saver. We try to keep a well stocked freezer of frozen food so we always have options for things to throw in the air fryer.
The air fryer makes the frozen fish fillets perfectly browned and crispy on the outside while piping hot on the inside. You don't have to wait for the oven to preheat! The frozen fish fillets in the air fryer are done in the time the oven is pre-heating.
If you have been wondering how long to cook frozen fish in air fryer just scroll down a bit more and the recipe can be printed!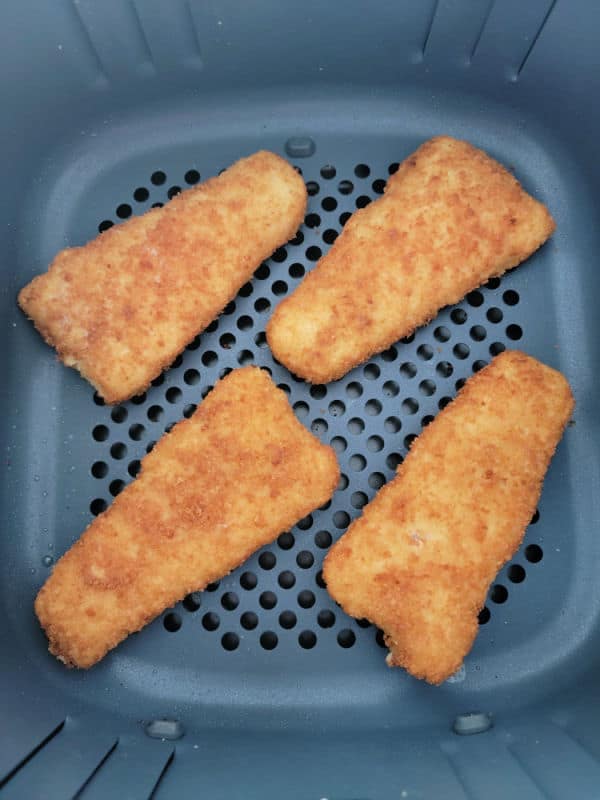 Ingredients
Frozen breaded fish fillets - Any brand including Gorton's, Van de Kamps, Great Value, Birds Eye. Mrs. Paul's and Marie Calendars or Trader Joe's Oven Ready Frozen Breaded Cod Fillets.
We use breaded fish fillets but you can use non-breaded fish. You will want to add some oil or parchment paper to keep the non-breaded fish from sticking to the air fryer.
Oil Spray - We use avocado oil spray or olive oil spray.
Sauce - Tartar Sauce, lemon, cocktail sauce
Equipment Needed
Air Fryer - We suggest getting an air fryer that is bigger than you think you will need. We found once we started using the air fryer, we ended up using it for more meals and larger meals.
Kitchen Tongs - We highly suggest getting a good pair of kitchen tongs to remove items from the air fryer and save your hands from getting burned.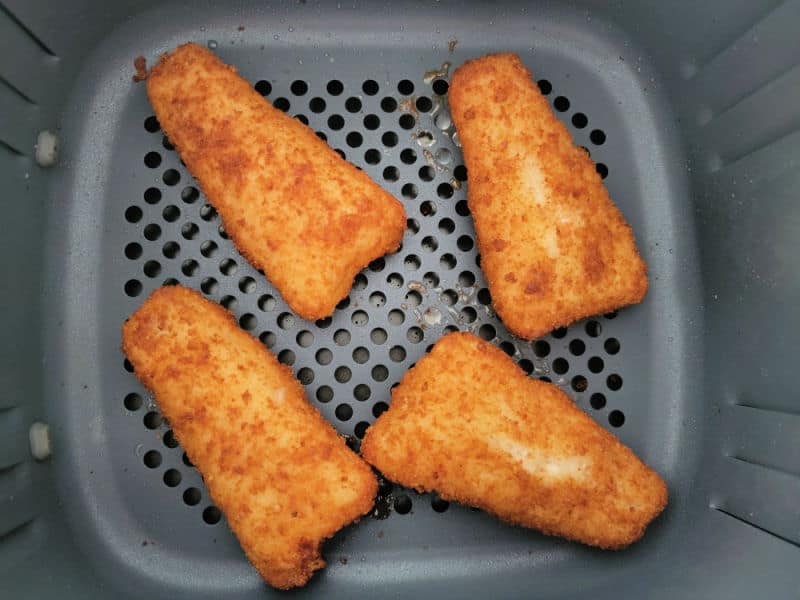 Recipe Tips
We do not preheat the air fryer for this recipe.
Make sure you cook the white fish fillets frozen! They do NOT need to be thawed.
Spread fish fillets evenly in a single layer in the air fryer basket so the hot air can circulate.
Cooking time can change depending on the type of fish fillets.
Every air fryer cooks a little differently. When making your first batch of frozen fish fillets make sure to check on them frequently. Time and temp can vary a bit depending on the air fryer
Make sure to set a timer to flip the fish fillets halfway through the cooking time.
If frozen food tends to stick to your air fryer basket you can brush it with olive oil or vegetable oil before air frying/cooking.
Minimum safe internal temperature of 145 degrees Fahrenheit.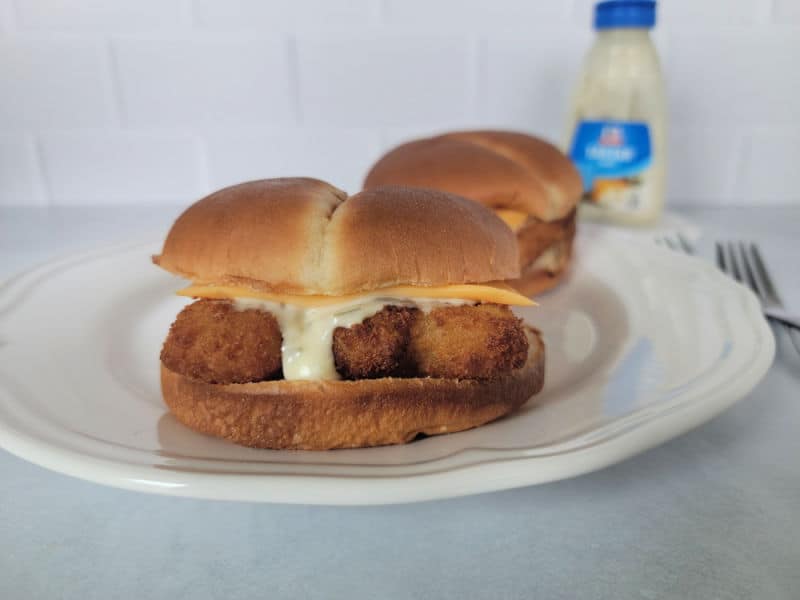 Great Air Fryer Recipes
Air Fryer Frozen Popcorn Shrimp
Check out all of our Air Fryer Recipes
Do you love recipes? Check out our copy cat recipes, dessert recipes, and our Crock Pot Recipes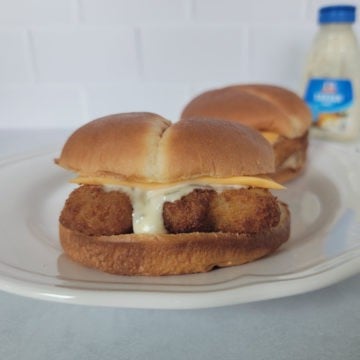 Air Fryer Frozen Fish Fillet
How to cook Air Fryer Frozen Fish Fillet in about 15 minutes. The perfect hot and crispy fish fillet.
Print
Rate
Instructions
Place breaded fish fillets in a single layer evenly spread out in the air fryer.

Air fry at 380 degrees for 11 minutes, flip the fish fillets and continue air frying for 3-5 minutes until cooked and crispy.