Best Rice Krispie Treats Recipe that everyone loves! This is a classic dessert recipe that tastes amazing!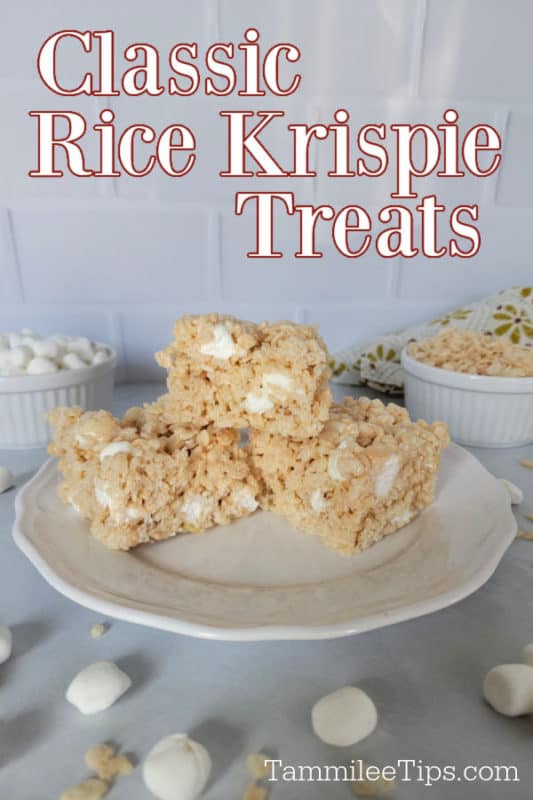 Best Rice Krispie Treats Recipe
There is nothing better than classic Rice Krispie Treats! I am pretty sure most of us grew up with these as an after school treat or a special occasion dessert bar.
Whenever I would see the box of Rice Krispies as a kid I would hope and dream that there were marshmallows somewhere in the house that could magically turn into these classic dessert bars.
I am going to fully admit to making a microwave versions of these bars as a teenager before I realized how to make them on the stovetop. Thankfully the recipe I use as an adult is 10 million times better than the one I made as a teenager.
Don't get me wrong tossing some rice krispies cereal and marshmallows in a bowl and microwaving them together does the trick if you need a quick fast rice crispy treat but this is the best Rice Krispie Treat Recipe you will make!
All you need is simple ingredients, a few minutes, and a bit of patience to wait for them to cool and you will have the perfect sweet treat.
One of my goals this year is to share the classic recipes I grew up with. The recipes that I make without stopping to actually write down the ingredients and steps.
So far I have shared my grandmothers banana bread recipe, graham cracker crust recipe, and Watergate salad.
My goal is to share a mix of classic recipes with fun new recipes this year.
Have you ever wondered who invented Rice Krispie Treats?
A woman by the name of Mildred Day is credited for inventing them. She worked for the Kellogg's Cereal Company in Battle Creek, Michigan.
She tested recipes for Kellogg's and also held cooking classes in 38 states for the company. The treats were made around 1939 if not earlier by Mildred Day and her co-worker Malitta Jensen.
They were called Marshmallow Squares. The recipe first appeared on the Rice Krispie cereal box in 1941.
This was the first time it appeared on the cereal box though it had been printed in newspapers before this.
Ingredients
Rice Krispies
Butter
Vanilla Extract
Butter - We use unsalted butter but you can definitely use salted butter if you want to balance out the sweetness a bit.
Mini Marshmallows - We find that mini marshmallows melt evenly and are the perfect mix for this recipe. You can use large marshmallows but you will want to make sure they are fully melted before adding in the rice krispies. We use a full 16oz bag of mini marshmallows. Make sure to check that you have a 16oz bag and not a 10oz bag.  You can buy Kosher and Gluten Free mini marshmallows on Amazon.
Rice Krispies - We use classic Rice Krispies cereal for this recipe. For a fun holiday treat you can use the colored Rice Krispies cereal that comes out for most holidays.
Equipment
9x13 casserole dish - You can use an 8x8 pan if you want really thick homemade Rice Krispie treats. They will be really really thick in a smaller pan.
Nonstick cooking spray - We use non-stick cooking spray for our baking dish along with spraying our hands and the wooden spoon to keep them from getting really sticky.
Large sauce pan/ Large Pot - Make sure you use a pot that is large enough to stir the Kellogg's Rice Krispies crispy rice cereal with the marshmallows. A large Dutch oven would also work.
Wooden Spoon/ Spatula - We use a wooden spoon every time we make these.
Parchment Paper - Parchment paper is a great tool for making it a lot easier to remove the gooey soft Rice Krispie treats from the pan.
How to make Rice Krispie Treats
Step 1 - Spray casserole dish with non-stick cooking spray and set to the side.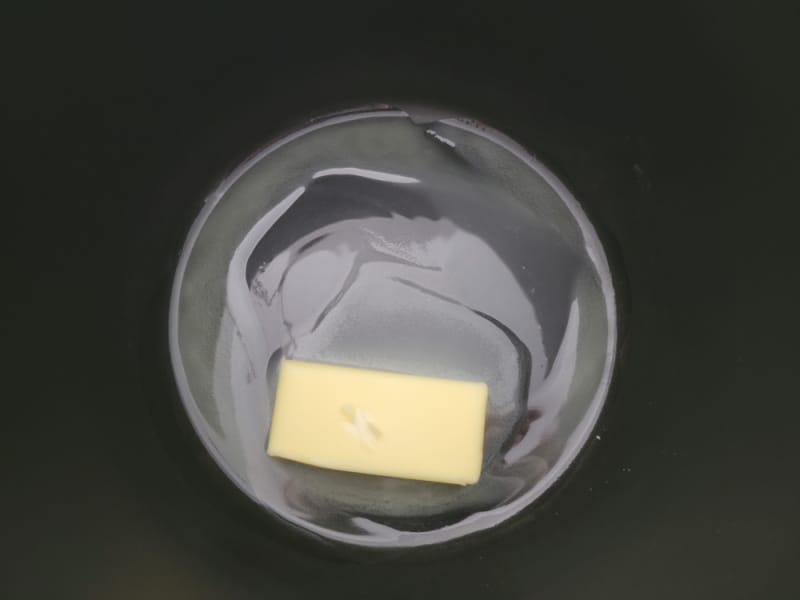 Step 2 - Melt butter over medium low heat in a large saucepan.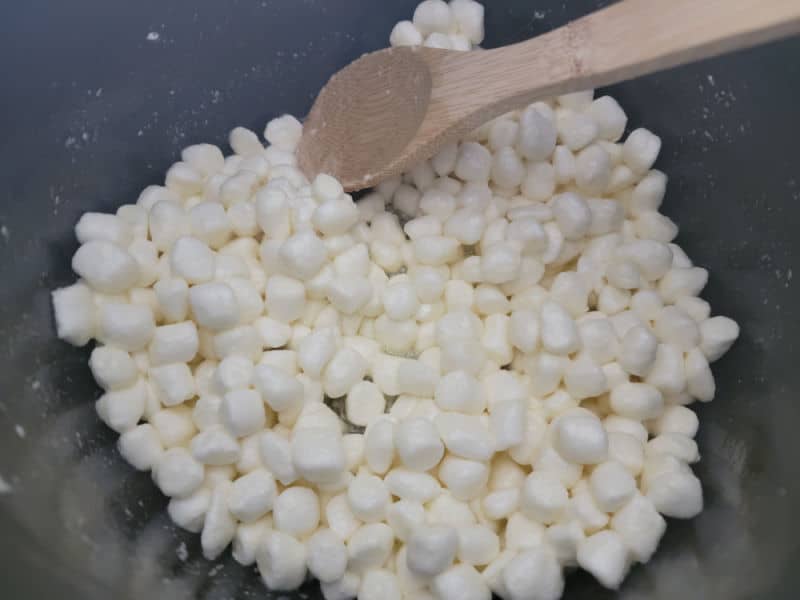 Step 3 - Set 1 cup of marshmallows to the side for later. This helps achieve the perfect ratio of cereal to marshmallows.
Add remaining marshmallows to the sauce pan and stir with the butter. Reduce heat to low. Make sure to maintain steady heat and stir.
Stir until completely melted. If you heat the marshmallows to hot the sugar will turn hard making for crunchy Rice Krispie Treats.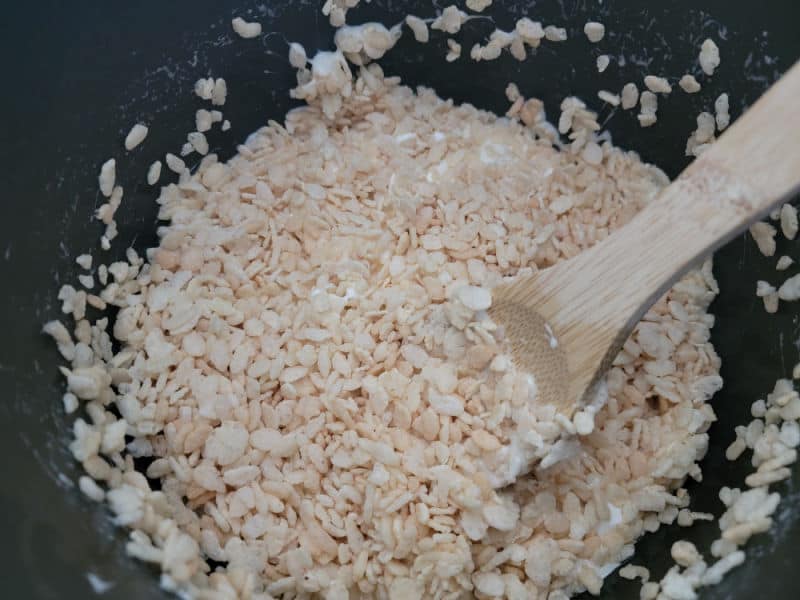 Step 4- Once the butter and marshmallows are melted remove from heat and turn off the stovetop.
Add in vanilla and stir into marshmallows.
Stir in Rice Krispie Cereal in increments. I like to mix in half the Rice Krispie Treats and then slowly add in additional cereal until I get the perfect marshmallow to cereal ratio.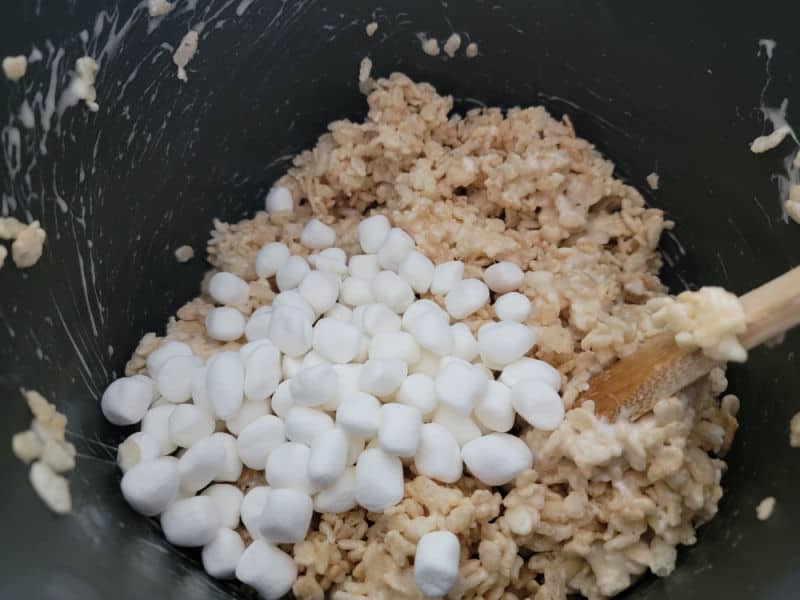 Step 5 - When the majority of the cereal has been stirred in add in the remaining 1 cup of marshmallows. Gently fold them into the mixture.
Don't over mix them! You want them to be soft pillowy pockets of marshmallow goodness.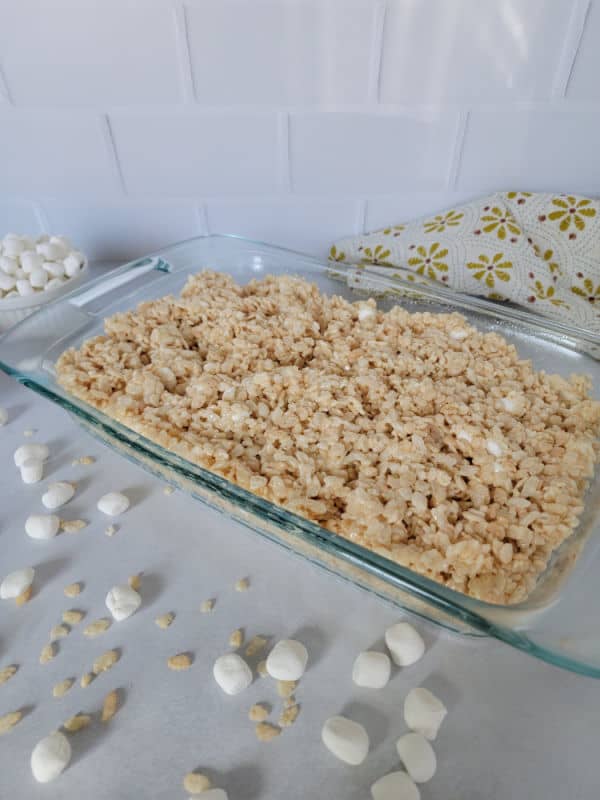 Step 6 - Pour Rice Krispies and marshmallow mixture into prepared casserole dish. Gently press the mixture into the pan until spread out.
Grease your spatula and your hands with either butter or non-stick cooking spray to keep the treats from sticking.
You do not want to push down on the mixture to much or it will become hard. You want to keep the structure as fluffy and open as possible but still even in the baking dish.
The least amount of force possible should be used to press the Rice Krispie Treat mixture into the baking dish.
Allow to sit for an hour and then enjoy. Cut into squares or use a cookie cutter to cut fun shapes.
Microwave Instructions
Make sure to use a microwave safe bowl! Heat butter and marshmallows on high for 2 minutes, stir, microwave an additional minute.
Stir until smooth, add in vanilla.
Add in Rice Krispie treats until well coated. Gently press in to a prepared baking dish.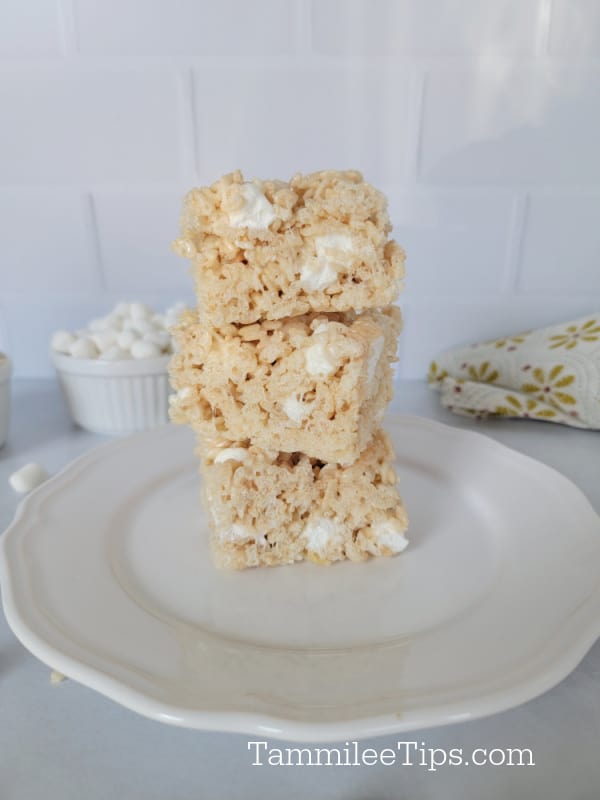 Recipe Tips
Make sure to keep some mini marshmallows to put in the rice krispie mix at the last minute so the treats are nice and gooey.
A pinch of salt can be added to enhance the flavor of these sweet treats.
If you want to change up this classic recipe check out our Oreo, Peanut Butter, Chocolate Dipped, Salted Caramel, and Pumpkin Spice Treats. We even made lucky charms treats
You can also use multi-colored marshmallows if you want to change up the look. This will change the flavor since they are normally fruit flavored.
Store in an airtight container so the treats do not get hard.
Are Rice Krispie Treats Gluten Free?
These can be made gluten-free by using a gluten free rice cereal. Make sure to check the labels on the butter and marshmallows to make sure they are gluten-free.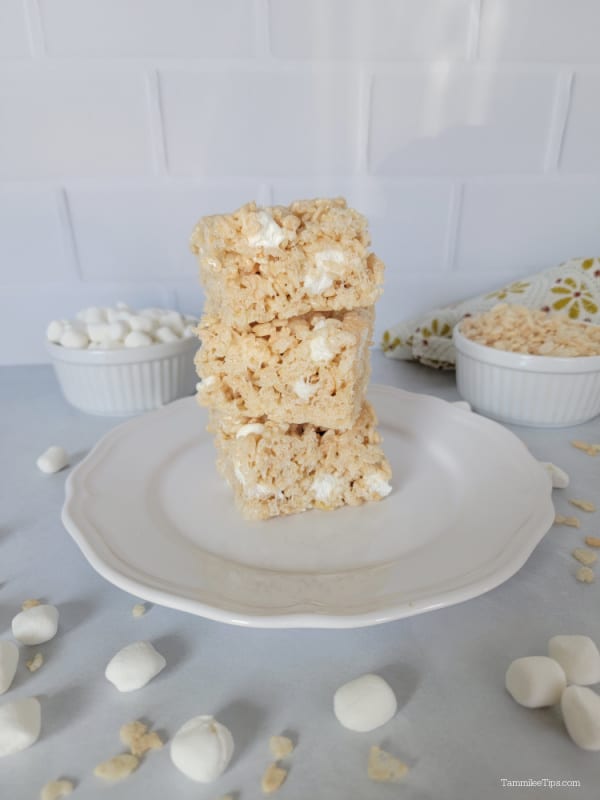 Can you Freeze Rice Krispie Treats
While these can be frozen the texture may be different after thawing. Once you have the treats cut into squares, place a layer of parchment or wax paper between each treat.
They can be frozen for up to a couple of months. Thaw at room temperature before serving.
How long do Rice Krispie Treats Last
When kept in an air tight container these treats should last 2-3 days.
If your Rice Krispie Treats turn hard you can microwave them for 5-10 seconds to get them soft and gooey.
Why are my Rice Krispie Treats Hard?
There are a couple of things that can lead to hard Rice Krispie Treats.
The first possibility is melting the marshmallows on to high of heat. The high heat will call the sugar in the marshmallows to get hard which turns into hard treats.
The second possibility is the treats were pressed into the baking dish to much. If all of the air is pressed out the treats can become hard and crunchy.
How to cut Rice Krispie Treats
A serrated knife works great for cutting smoothly through the treats.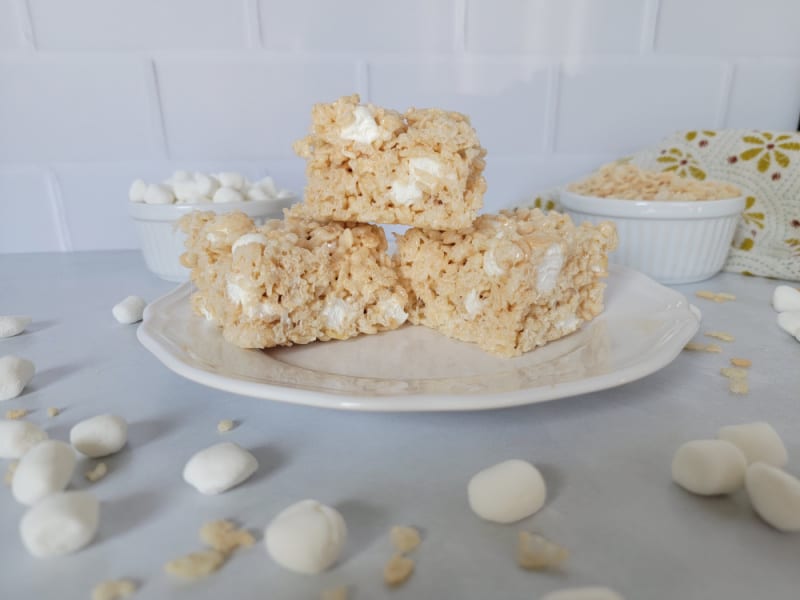 Great Dessert Recipes
Magnolia Bakery Banana Pudding
Do you love recipes? Check out our copy cat recipes, dessert recipes, and our Crock Pot Recipes.
Follow Tammilee Tips on MSN, Facebook, Instagram, and Pinterest, for all of our recipe posts.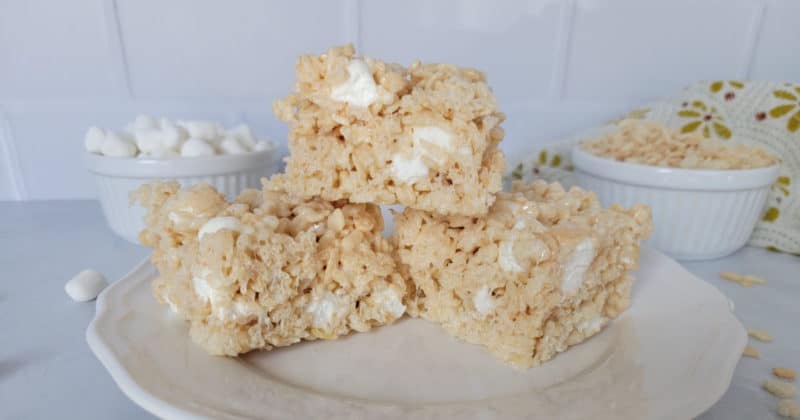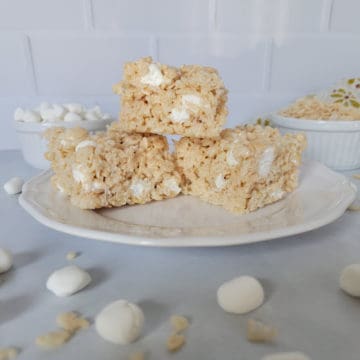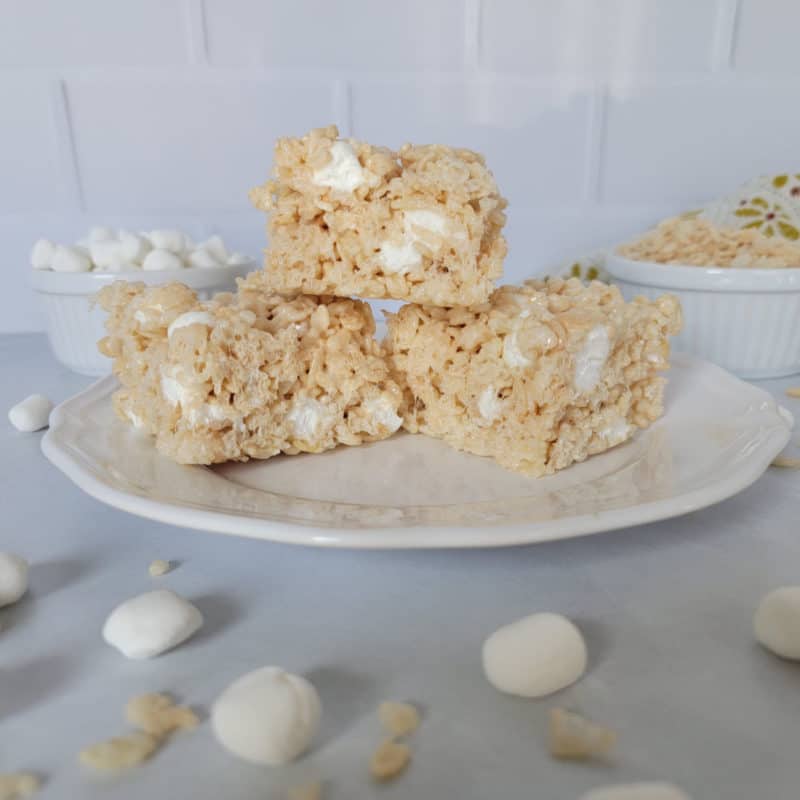 The Best Rice Krispie Treats Recipe
How to make the best Rice Krispie Treats Recipe! This classic dessert is easy to make and tastes amazing.
Print
Rate
Instructions
Spray non-strick spray in a 9x13 baking dish.

Melt butter in a large saucepan over medium heat. Set 1 cup of marshmallows to the side.

Lower the heat and add in mini marshmallows. Slowly melt until completely melted.

Remove from heat, add in vanilla and stir into marshmallows. Add in rice krispie cereal until nicely coated. Add in remaining 1 cup of mini marshmallows and gently fold into the cereal mixture.

Pour rice krispie marshmallow mixture into prepared baking dish. Gently press the mixture until it evenly spread in the dish.

Allow the treats to cool for an hour before enjoying.
Nutrition
Nutrition Facts
The Best Rice Krispie Treats Recipe
Amount Per Serving
Calories 226
Calories from Fat 54
% Daily Value*
Fat 6g9%
Cholesterol 15mg5%
Sodium 154mg7%
Potassium 22mg1%
Carbohydrates 43g14%
Protein 2g4%
Vitamin A 1106IU22%
Vitamin C 9mg11%
Calcium 4mg0%
Iron 4mg22%
* Percent Daily Values are based on a 2000 calorie diet.