Here's a collection of pasta recipes galore to celebrate all that's glorious about pasta! From skillet entrees and pasta bakes to CrockPot pasta, we've got something for every way and method you'd like to enjoy this comfort food favorite.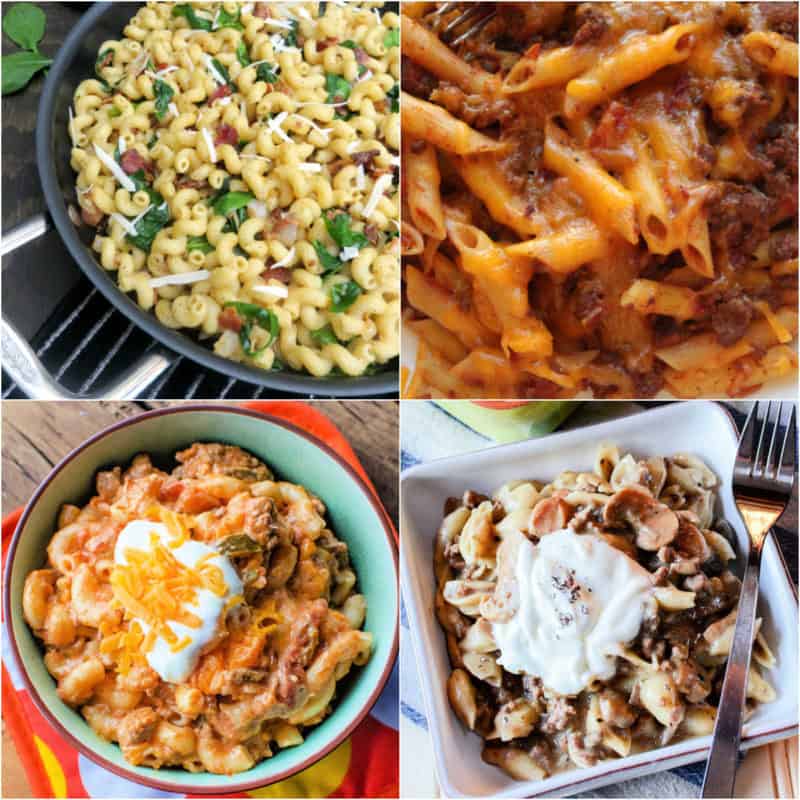 Easy Pasta Recipes
Pasta is a comfort food that is delicious any day of the calendar year, but it has a special place during the cooler months when cozying up with a hot dish filled with gooey cheese and a luscious sauce seems like the thing to do.
The Ultimate Pasta Recipe Roundup: 20+ Crowd-Pleasing Favorites! Take plain noodles and jazz them up to create amazing meals.
Many of these pasta recipes are one-pot recipes saving you time and energy. Grab some penne pasta, linguine, spaghetti, your favorite pasta sauce, and let's make a delicious meal.
Don't forget the parmesan cheese, basil pesto, or your favorite sauce!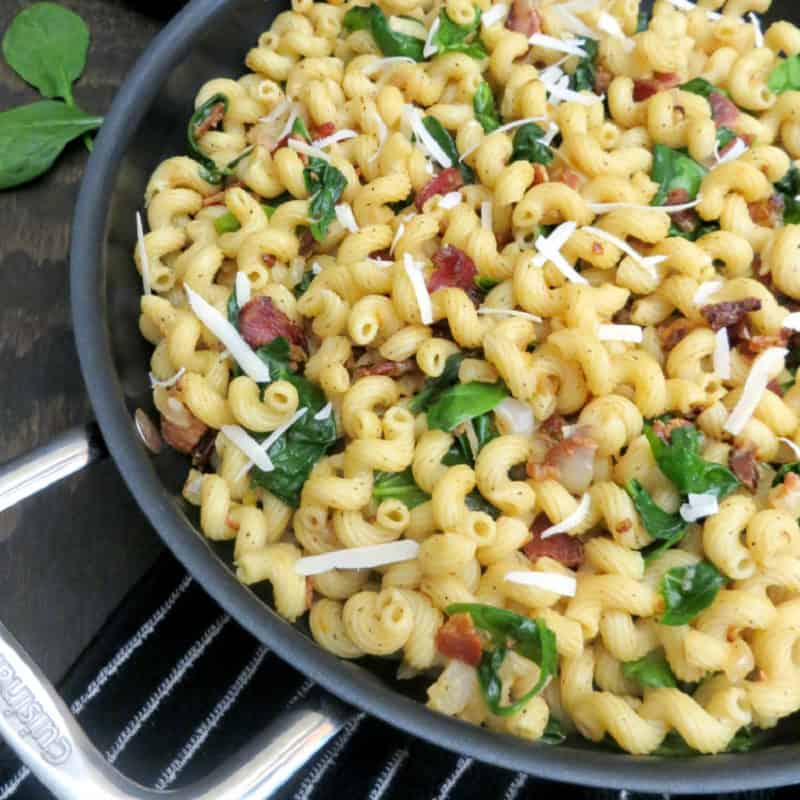 We're convinced that any combination of bacon and pasta will be delicious, and this comforting pasta dish that adds wilted spinach for extra nutrition proves our point! You can serve it warm or cold; rehydrate it with additional white balsamic vinegar and olive oil if you serve it as a pasta salad to replace any moisture that may have dried it out in the fridge.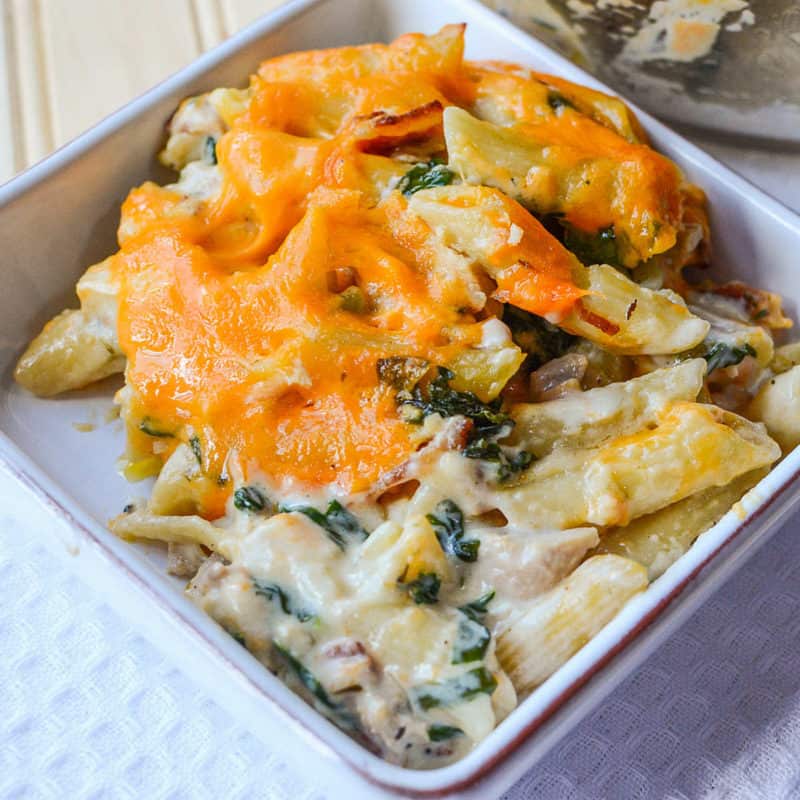 This casserole is similar to our Chicken Bacon Ranch Casserole, only without the ranch and with wilted spinach in each glorious bite. We used penne in this recipe, but feel free to use any pasta you like!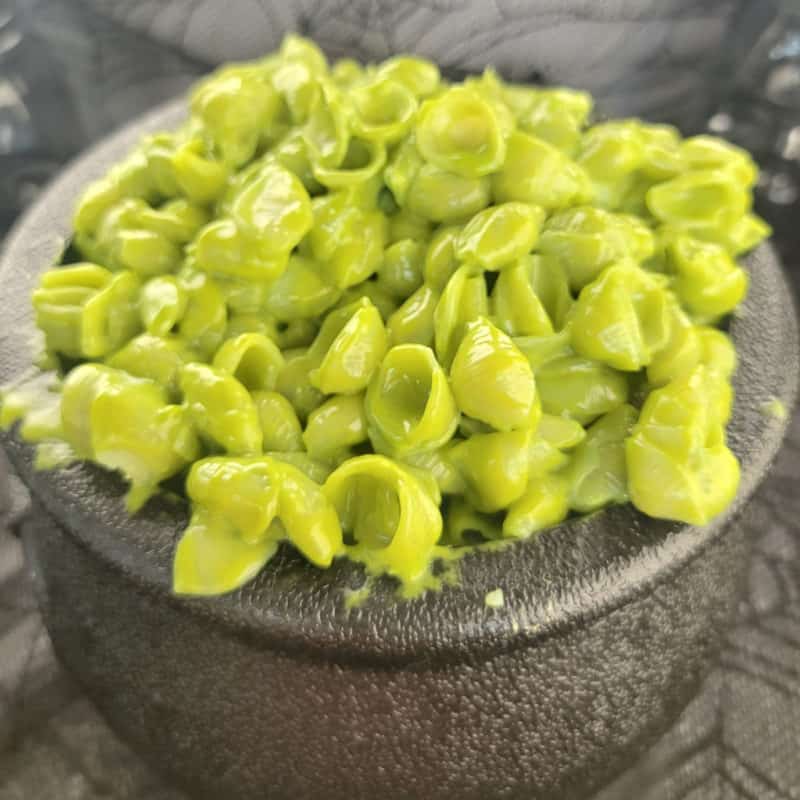 This two-ingredient pasta is scary good and scarily easy to make! We made it for a Halloween gathering, where we served it in a spooky black cauldron, but its green color also lends well to other seasonal occasions. Serve it for St. Patrick's Day alongside other lucky green dishes, or add red peppers for a festive Christmas entree.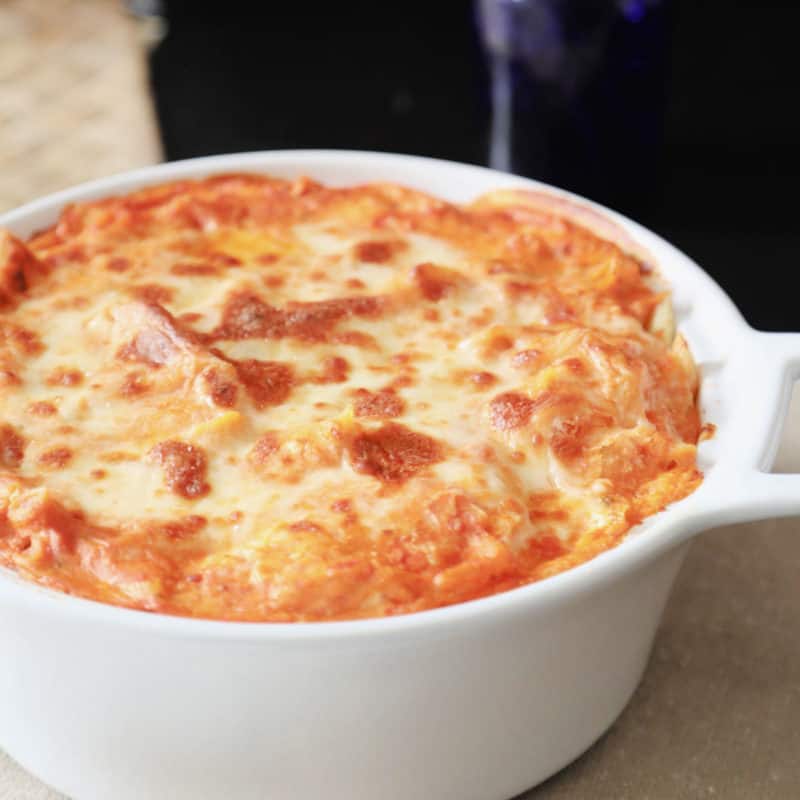 This easy-peasy Baked Ziti requires no measuring out of ingredients, as you'll use the entire container of its five components. The creamy tomato sauce, soft ricotta, and melty mozzarella create divine flavor and texture in this vegetarian-friendly pasta bake! You can add meat-free crumbles for some nourishing protein.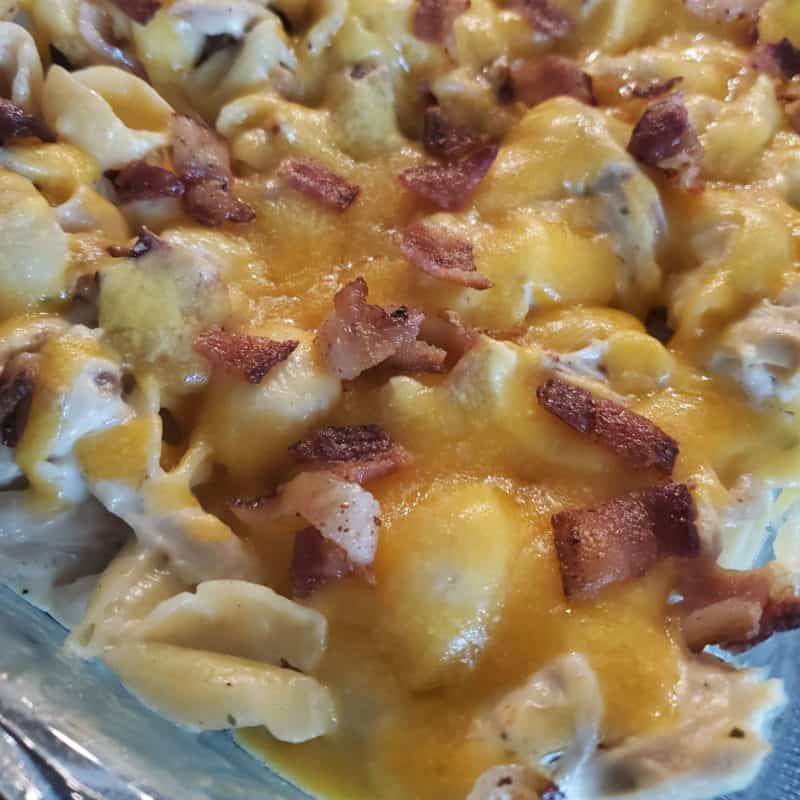 This pasta casserole contains juicy rotisserie chicken, meaty chopped bacon, and creamy ranch - need we say more? Depending on how much time and effort you want to put into this meal, you can use store-bought Alfredo sauce or make it from scratch with our copycat Olive Garden Alfredo sauce recipe.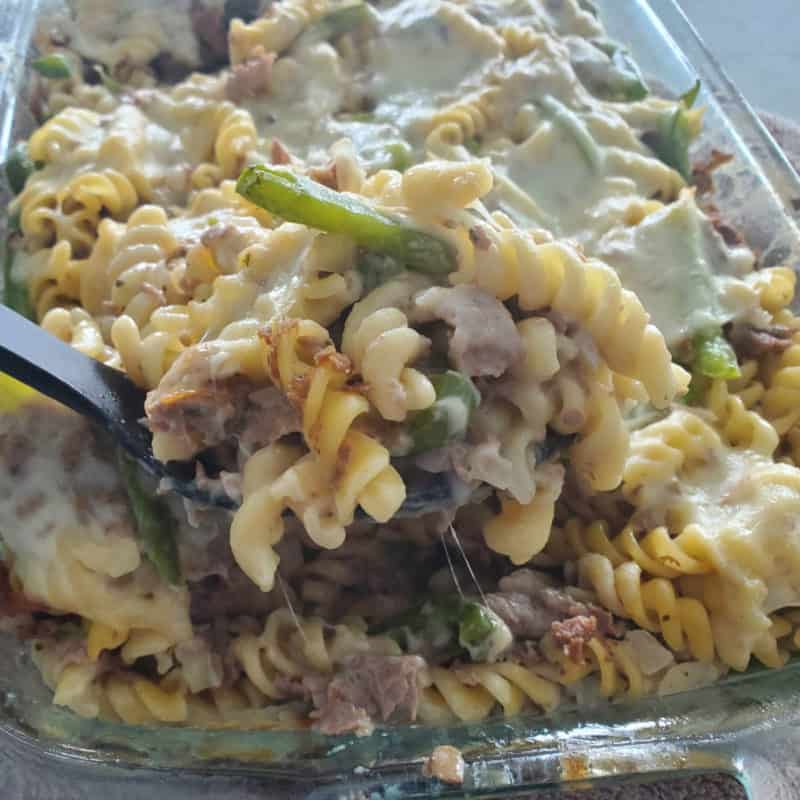 My dear husband's food bucket list goal to enjoy an authentic Philly Cheesesteak in Philadelphia inspired this casserole version of the City of Brotherly Love's iconic sandwich. This recipe is fantastic if you want lots of leftovers, as the combined ingredients fill a 9 x 13 baking pan to yield over two pounds of food!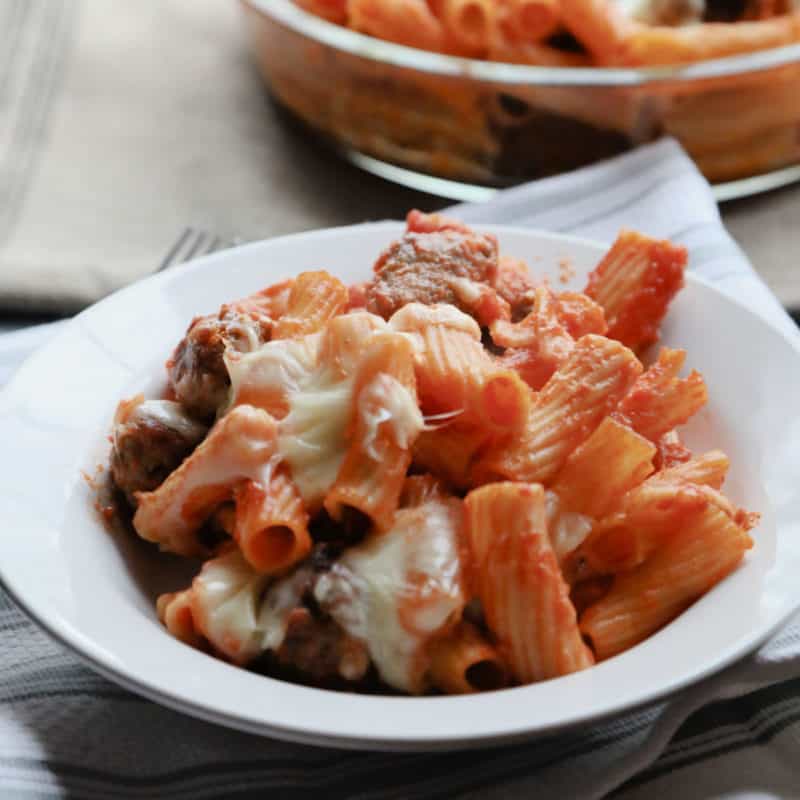 This easy and delicious Baked Rigatoni with mini spicy Italian sausage meatballs came from the pages of Martha Stewart Living's December issue. This recipe is on our rotation of meals that come together effortlessly during any hectic time, including the busy holiday season; it takes just twenty-five minutes to throw together, from start to finish!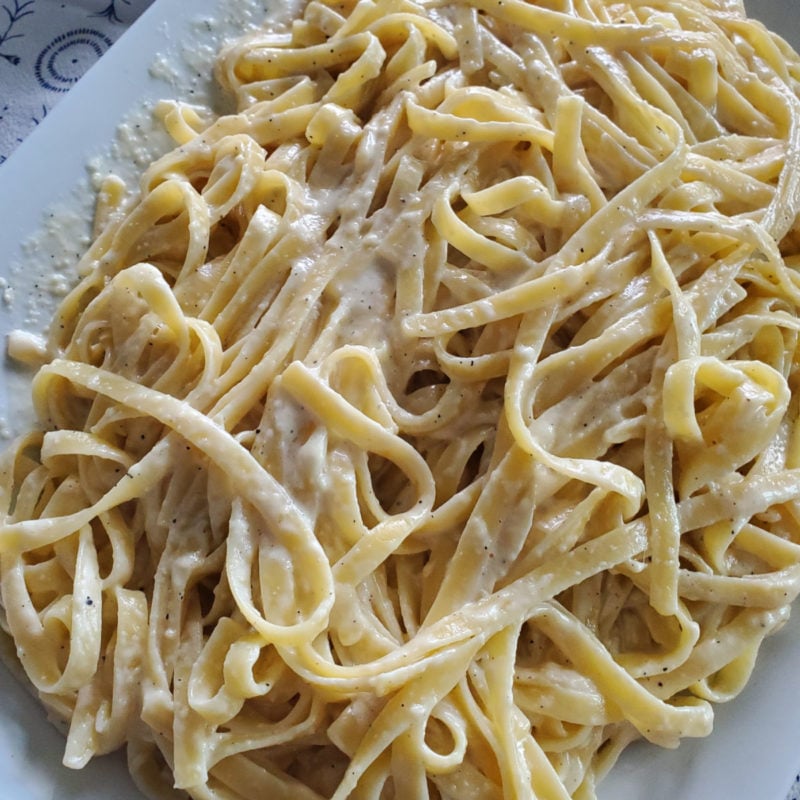 This copycat Olive Garden Alfredo has the creamy richness of the original and has helped get us through the onset of the pandemic when most nonessential establishments were still closed. Fettuccine Alfredo is a comforting dish that adjusts well to preferences at the dining table. Add cooked chicken breast to make it a chicken Alfredo, use fat-free milk instead of heavy cream for a skinny Alfredo, or mix in shaved Romano cheese for a cheesier sauce.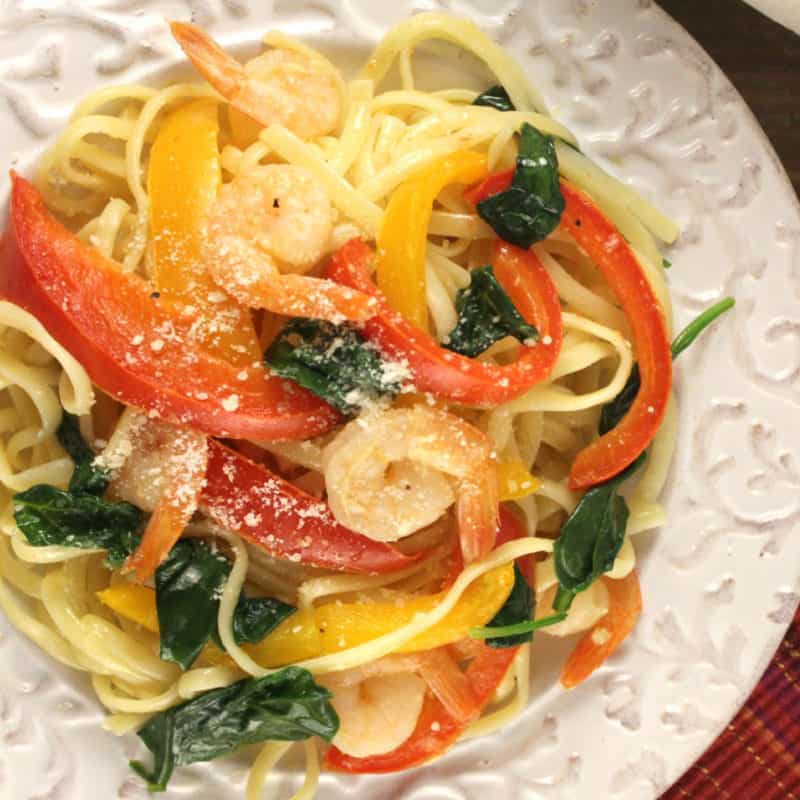 John's love for anything with shrimp inspired this Garlic Shrimp Linguini that lets you recreate the seafood joint experience from your home kitchen, not to mention save on a hefty bill at the end of the evening! The spinach and red and orange bell peppers are all different colors, adding extra nutritional value and a pop to each plate that reminds us that we often eat with our eyes.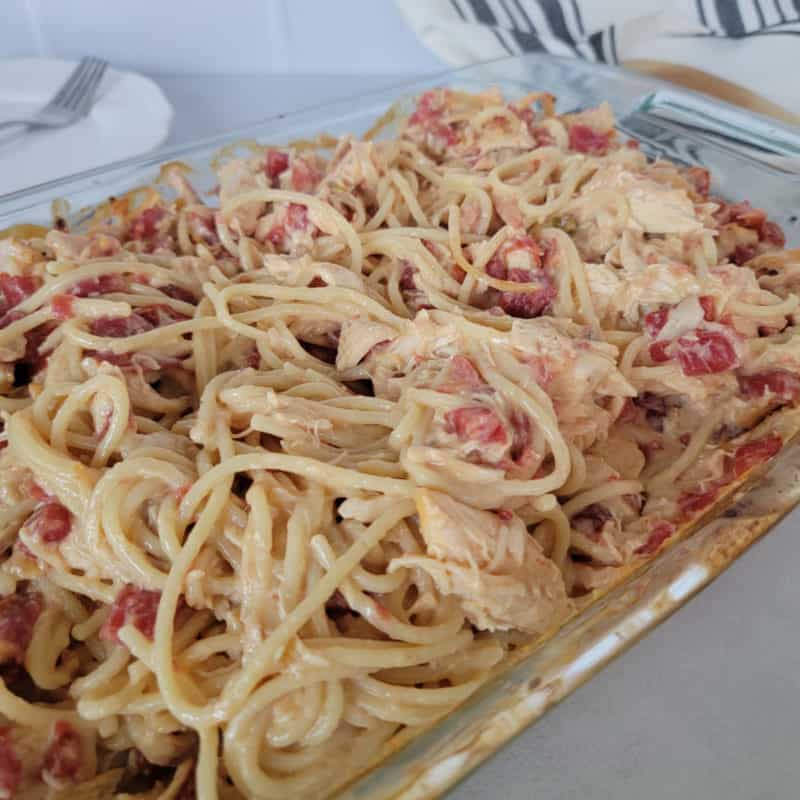 We dreamed up this recipe on a cold and snowy Spokane evening, leaving us wanting warm comfort food.
The rotisserie chicken helps it come together quickly, as you won't need to cook any protein for this recipe, and the Rotel diced tomatoes and green chilies give it flavor. Use a spicy Rotel variety for some heat! The creamy sauce is delicious.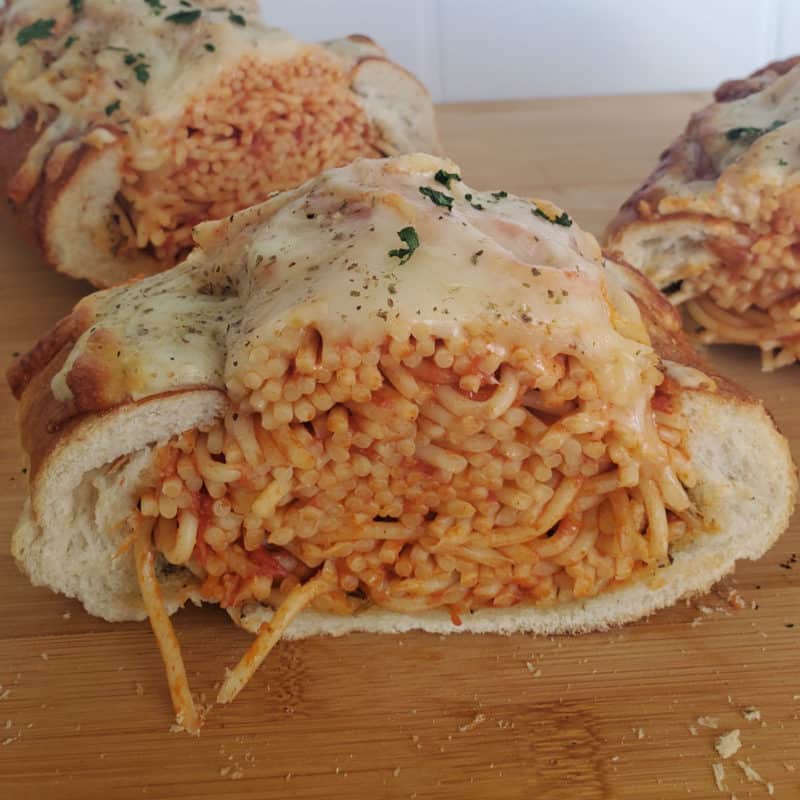 Spaghetti and garlic bread are two comfort foods best enjoyed together, so why not combine them into one hunk of a crowd-pleasing meal? Since it's so hearty, even when split across four to six hungry diners, we like pairing it with a fresh side salad to save room for obligatory post-dinner tiramisu.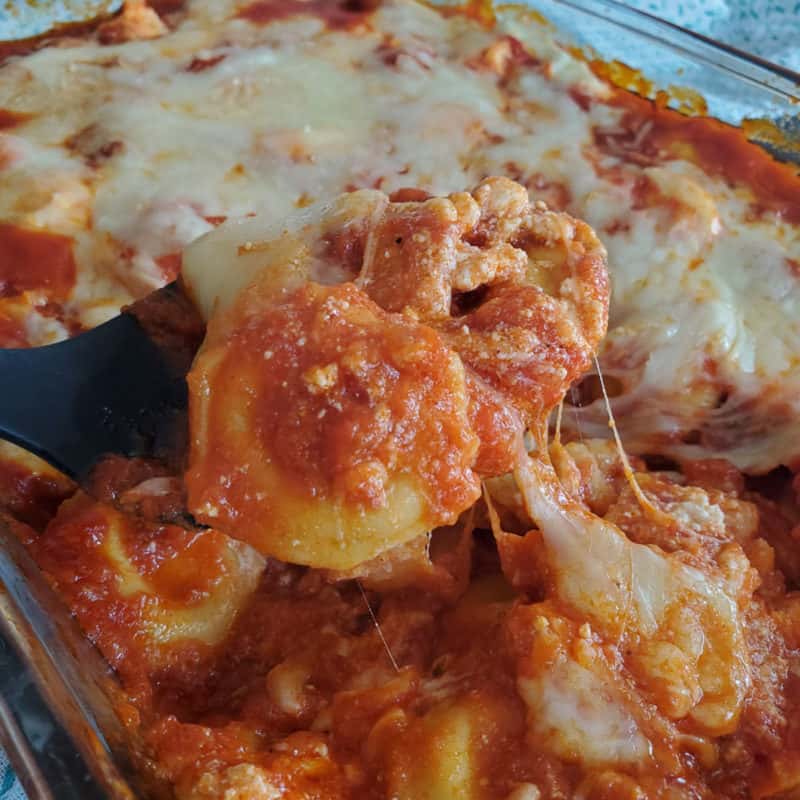 While this easy recipe has many names, one thing is sure: it'll quickly turn into your favorite vegetarian comfort food dinner when you want Italian but want something low-effort! Don't forget the cheesy garlic bread!
One of our favorite easy pasta dish that takes minutes to prepare.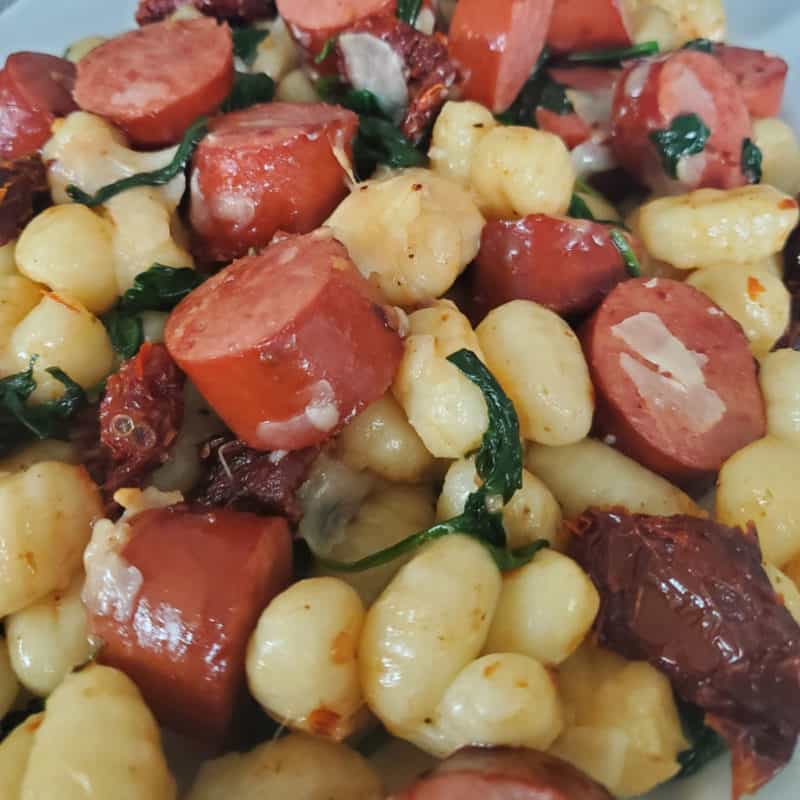 Kielbasa is a Polish smoked sausage that's just as yummy in hot dogs as in this pasta entree, which also gets a rich infusion of veggies from wilted baby spinach and sun-dried tomatoes. Shaved or shredded Parmesan works as a topping; feel free to use what you have.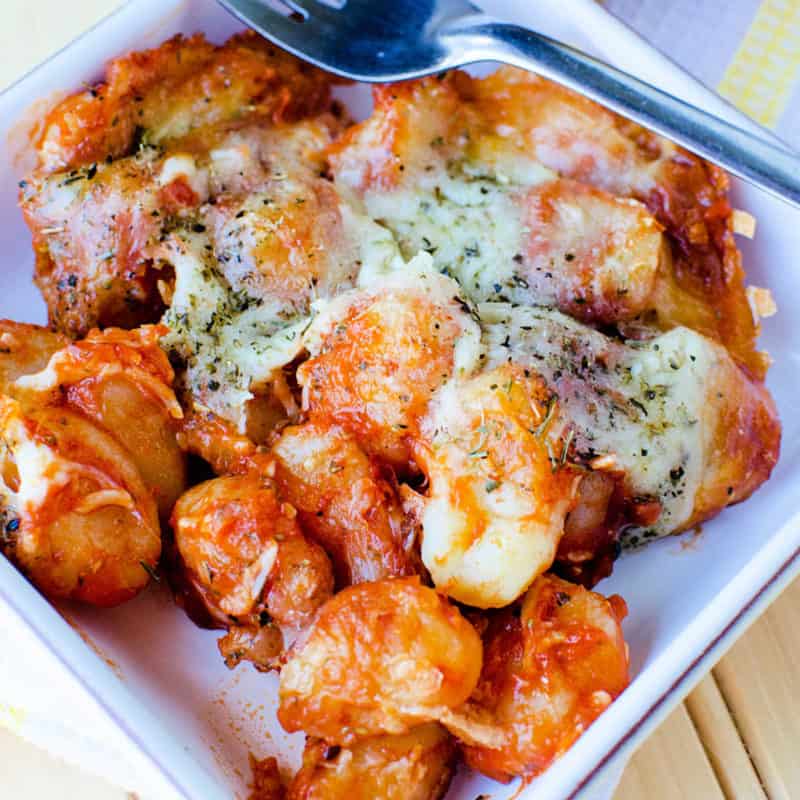 One of the best parts about casseroles is that you don't need a laundry list of groceries or a lot of time to whip up a stellar dish for a full dinner table. This cheesy pasta bake requires six simple ingredients and comes together in only half an hour.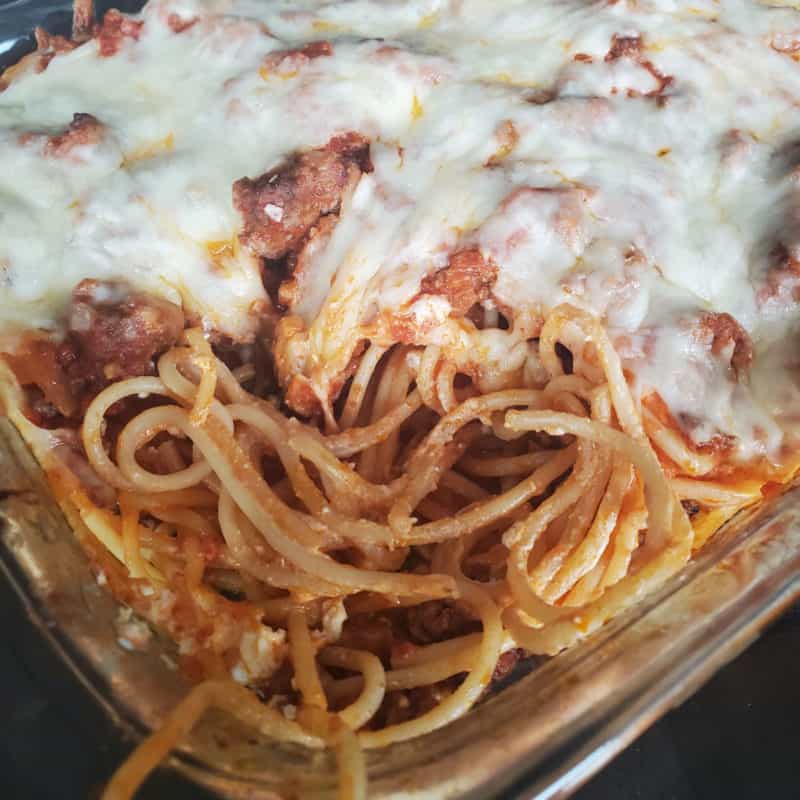 Do you love spaghetti but wonder whether it would work in casserole form? If so, your answer is this indulgent pasta bake combining spaghetti, meat sauce, ricotta, and cream cheese.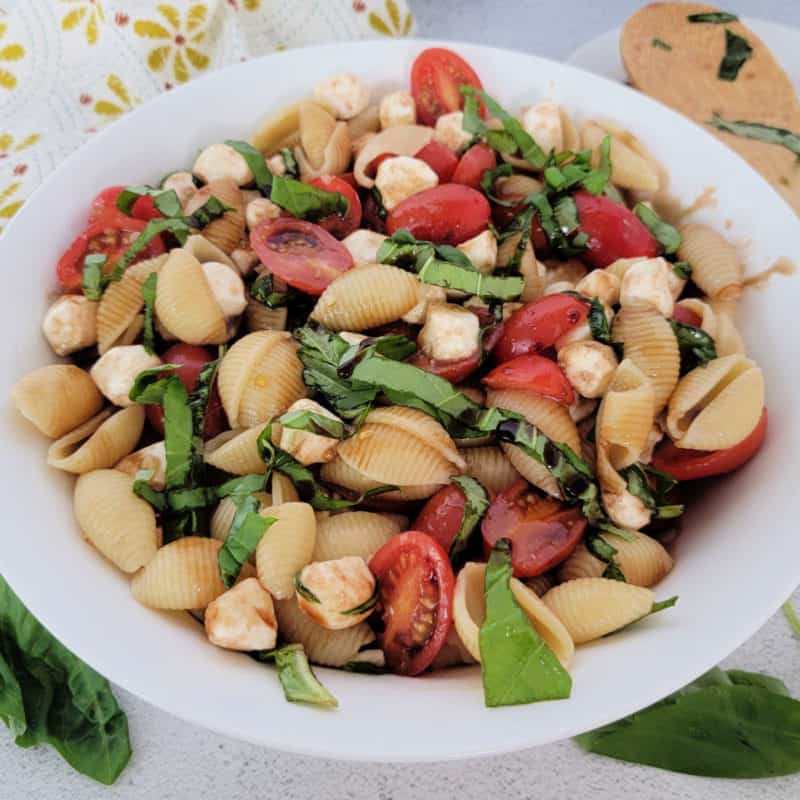 The tomatoes, mozzarella, and fresh basil leaves in a Caprese salad, also named after the Italian island of Capri, are meant to resemble the colors of the Italian flag.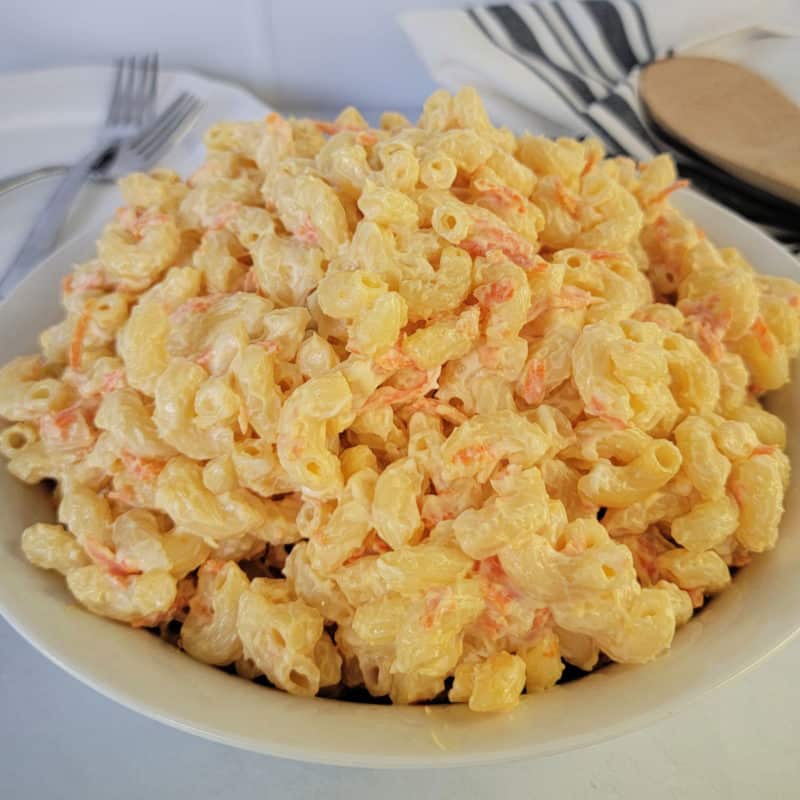 I have a love affair for the Big Island that goes back to my college days as a marine biology student intern. Pair this Aloha-style macaroni salad with our Crockpot Hawaiian Chicken for an authentic Hawaiian lunch plate. Be sure to use Best Foods mayonnaise for the most authentic island taste.
CrockPot Pasta Recipes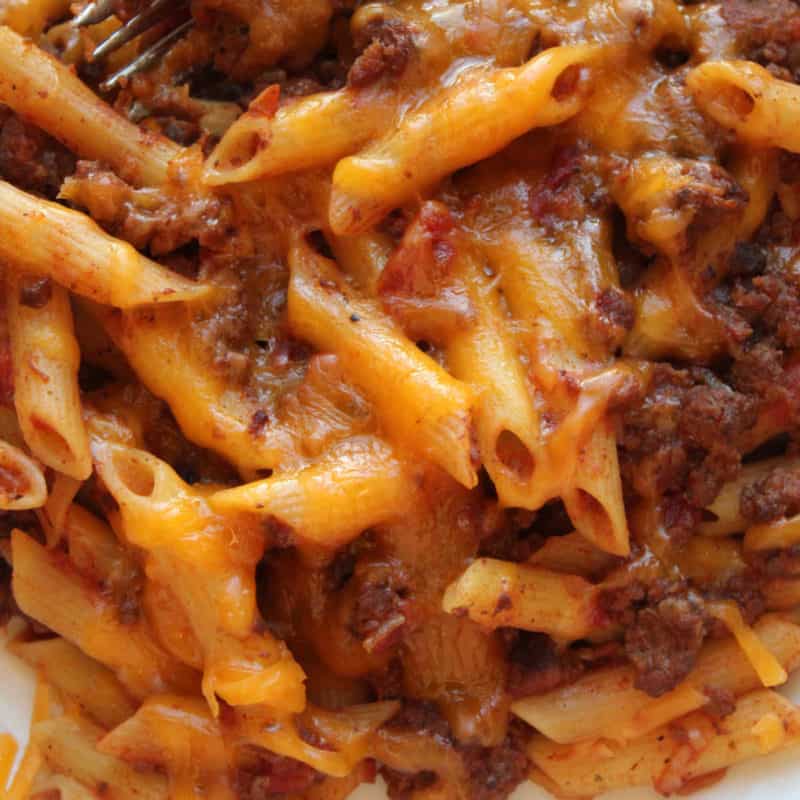 This casserole has all the beefiness and cheesiness you love about a classic cheeseburger, only in pasta form! Vegetarians can replace ground beef with meat-free crumbles to make it vegetarian, and vegans can make this recipe plant-based by replacing ground beef and cheddar cheese with vegan alternatives.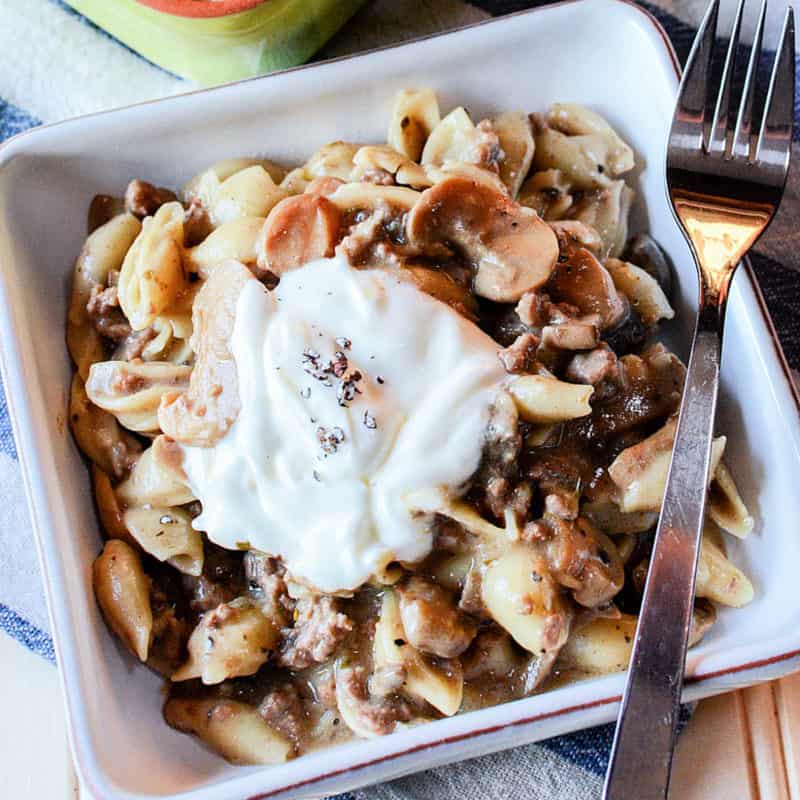 Mushroom is one of those vegetables that divides most dinner tables, but this yummy pasta casserole made entirely in your slow cooker may convert even the staunchest mushroom-hater. Keep the ground beef in this fall-ready dish for protein, or remove it and replace the beef broth with vegetable broth to make it vegetarian.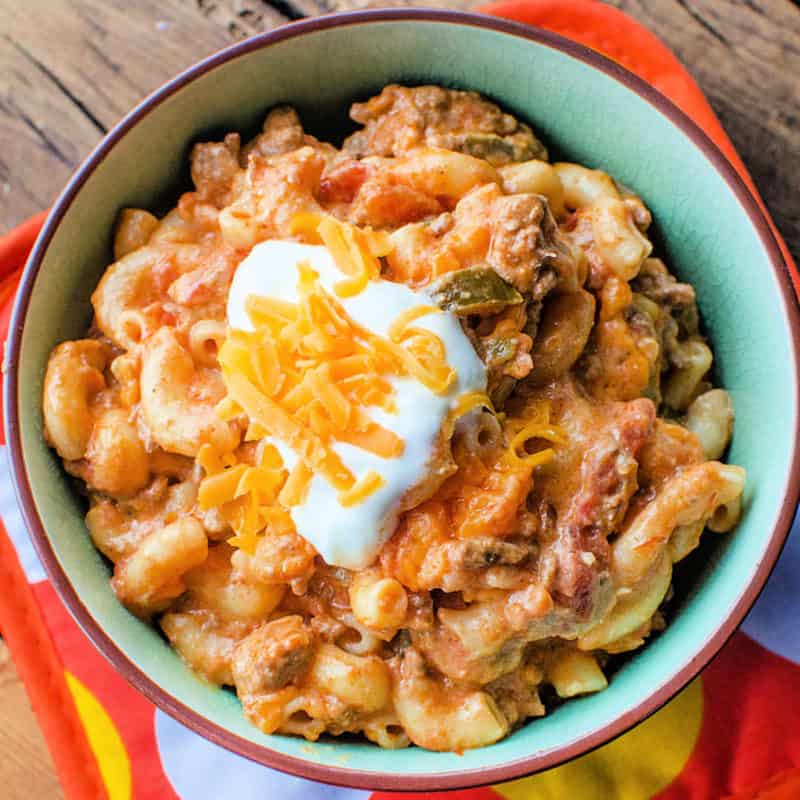 Here's a Taco Tuesday-worthy dish if you've ever wondered whether pasta and tacos, two comfort food favorites, could mix! In this recipe, pasta gets a south-of-the-border kick of taco-inspired flavor from ground beef and diced tomatoes cooked in taco seasoning and blended into a tangy cream cheese and sour cream sauce. Mix in diced jalapeños for some fiery heat.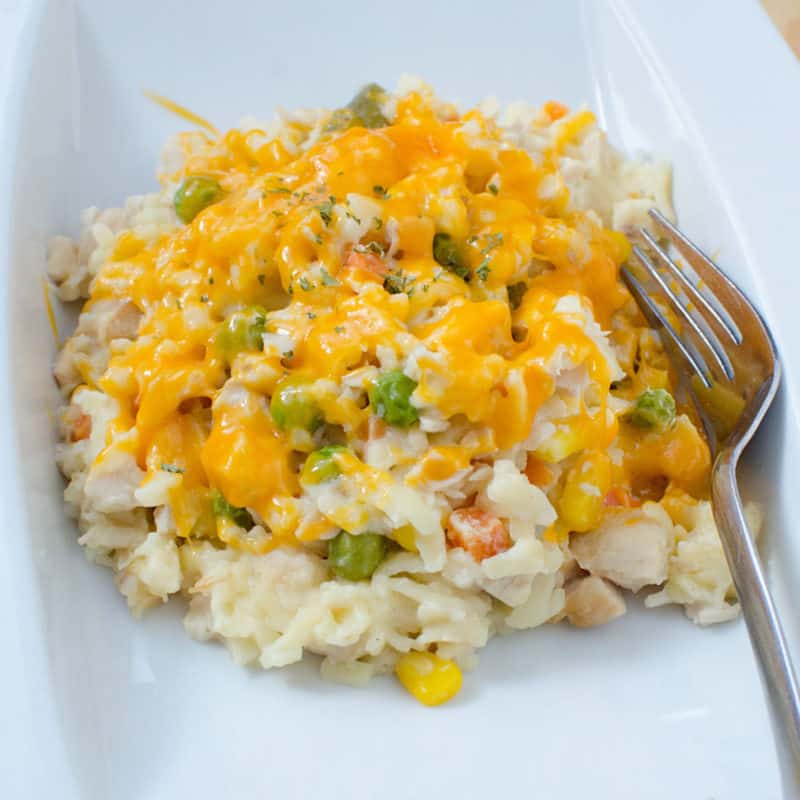 There's something immensely satisfying about coming home to a home-cooked meal whose mouthwatering aromas waft in the air as soon as you walk through the door. This chicken orzo casserole takes six hours to cook in your slow cooker, meaning you can toss the ingredients in your CrockPot before you leave the house, go about your day, and return to a ready-to-eat dinner.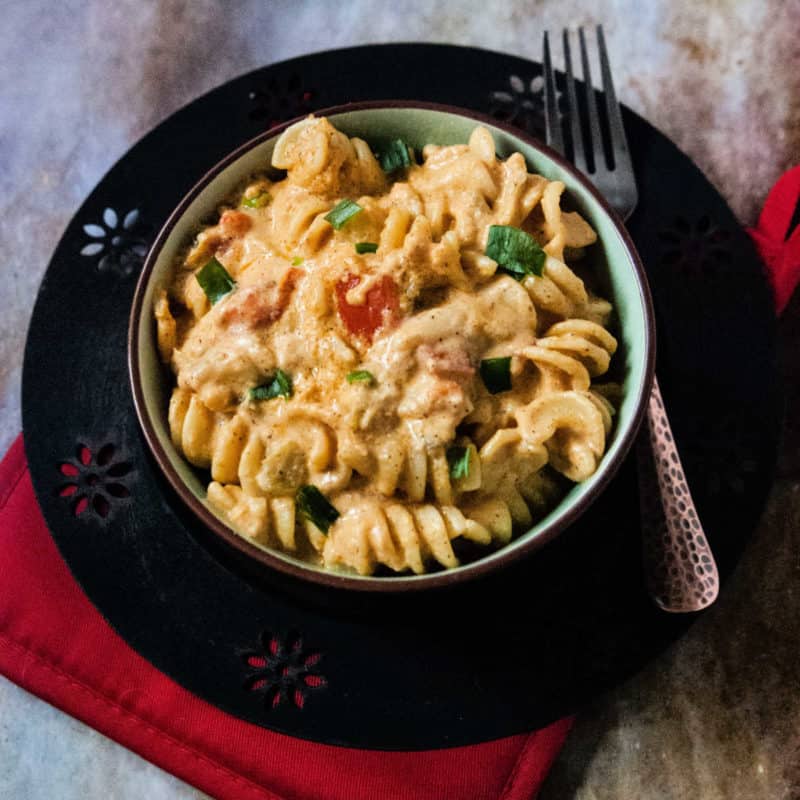 Is the weather already turning dreary and cold where you are? Add lively boldness to your next lunch or dinner with this CrockPot Mac and Cheese with a south-of-the-border twist! If your party is 21 or over, we recommend pairing it with this Miami Vice Cocktail, a tropical blender cocktail that goes down like paradise in a tiki glass.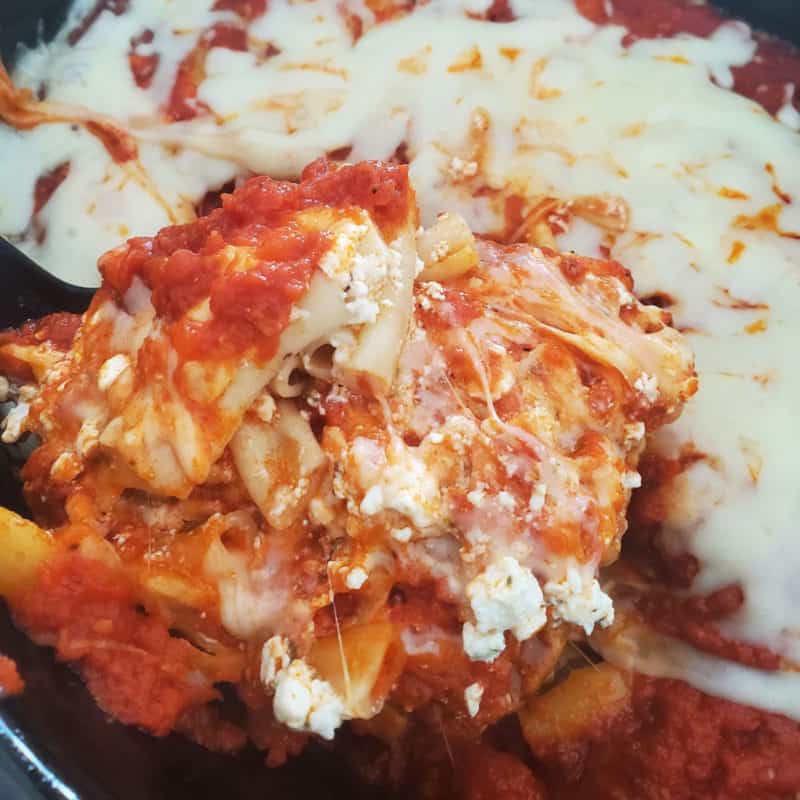 There's something comforting about an easy and cheesy pasta dish, especially one that results in lots of microwavable leftovers. Our Crock Pot Baked Ziti is made with two jars of tomato sauce to ensure maximum sauciness. For a home-cooked Italian dinner, serve it with our Super Amazing Garlic Bread.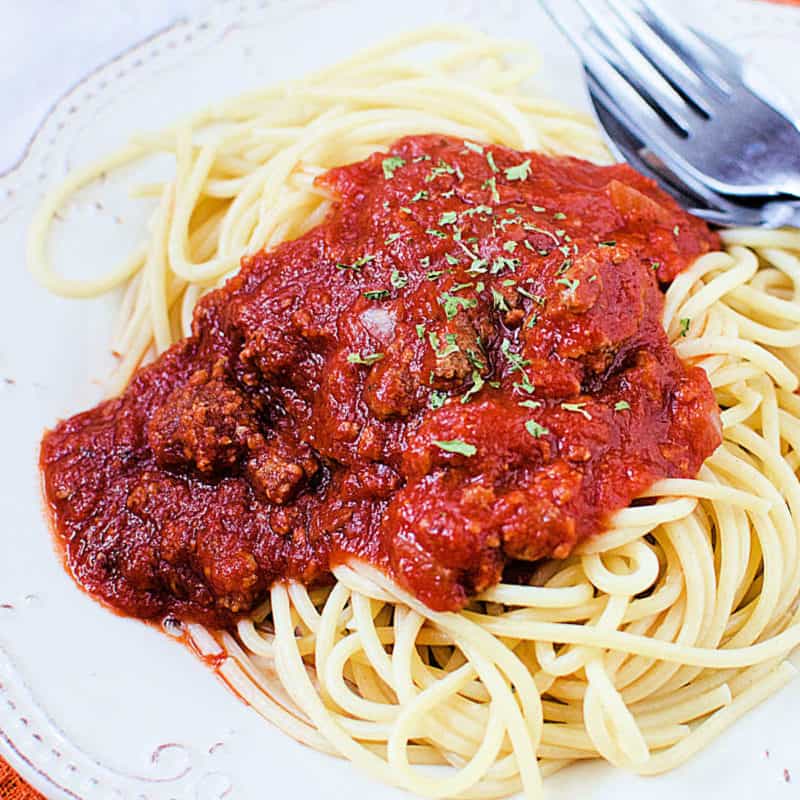 Top your favorite pasta with this meaty, authentic Bolognese sauce made entirely in your slow cooker! We enjoy it with tagliatelle and spaghetti when we have pasta date nights at our house, which we prioritize coordinating with each other amid everything that goes on.
Spaghetti Bolognese is always a good idea!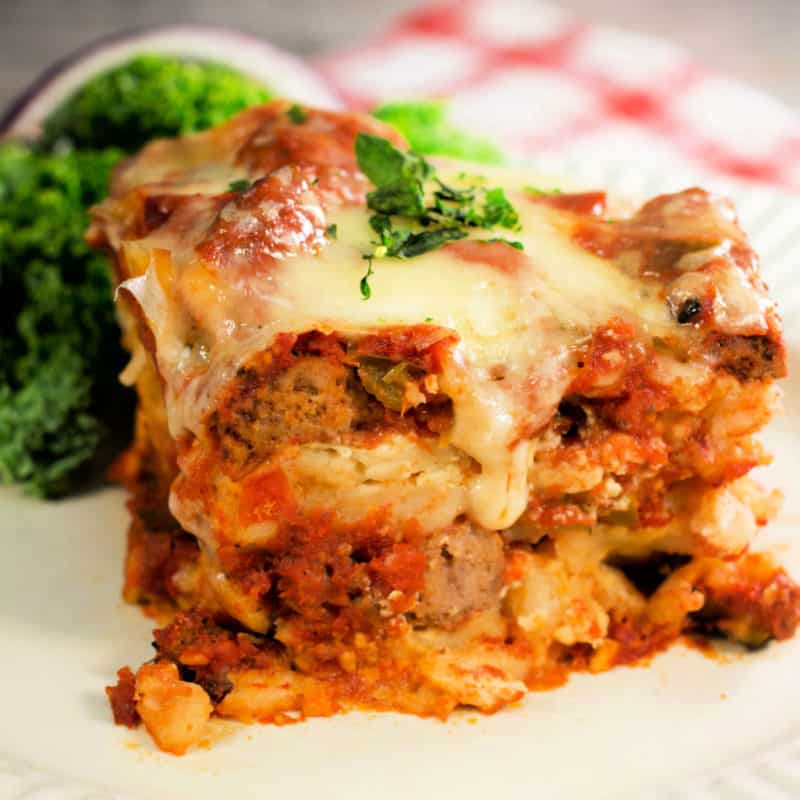 Lasagna is my favorite Italian comfort food, so it was only a matter of time before I whipped up a Crock Pot version. This recipe is quick, family-friendly, and inexpensive to prepare. The freezer-friendliness of lasagna also makes it a wonderful batch prep dish.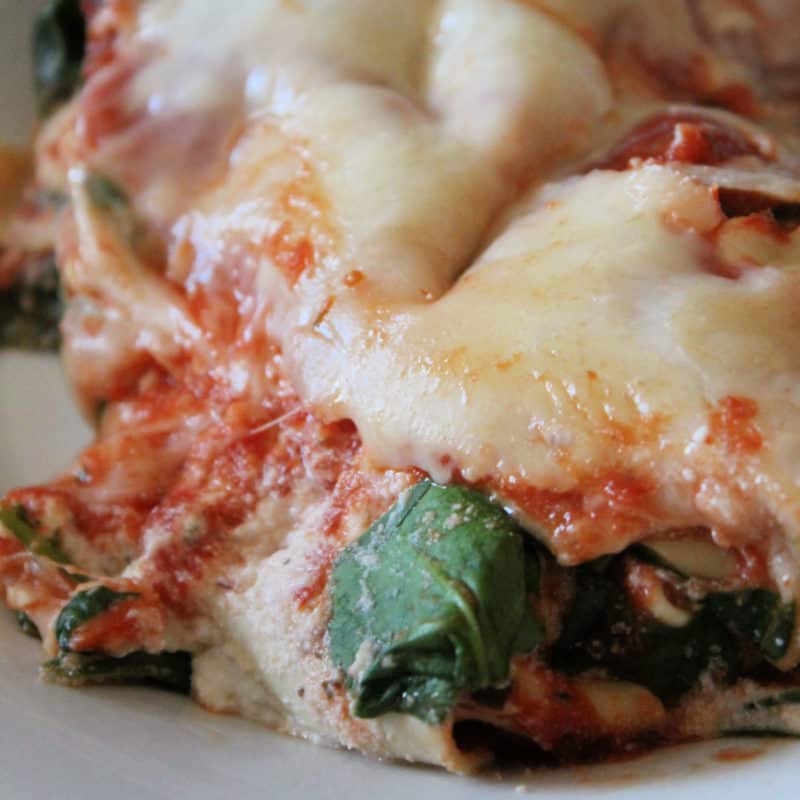 I have been a vegetarian for over twenty years, with John being the taste tester for any meat-based dishes I develop and share on the blog. This vegetarian slow-cooker Spinach Lasagna delivers nutrition and the Italian flavors I love while allowing me to enjoy pasta nights with him. My guests never guess that this dish packs an entire half-pound of spinach!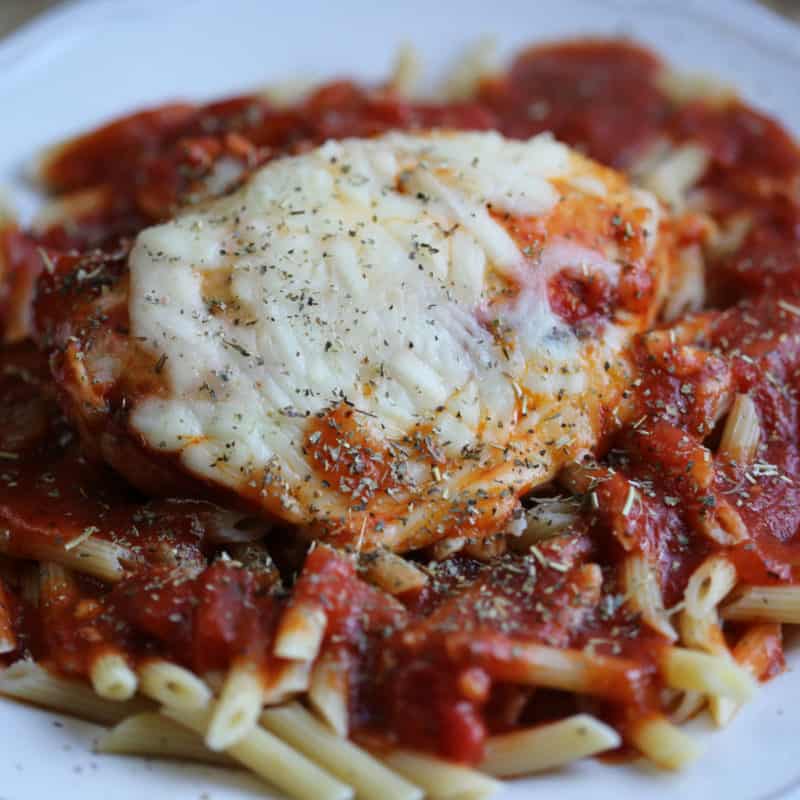 This cozy yet elegant restaurant favorite is so easy to prepare that you'll want to make it for future Italian and date nights. Leftover chicken parmesan is also a fantastic sandwich filler! We have a roundup of Olive Garden CopyCat favorites if you love the Italian-American chain as much as we do.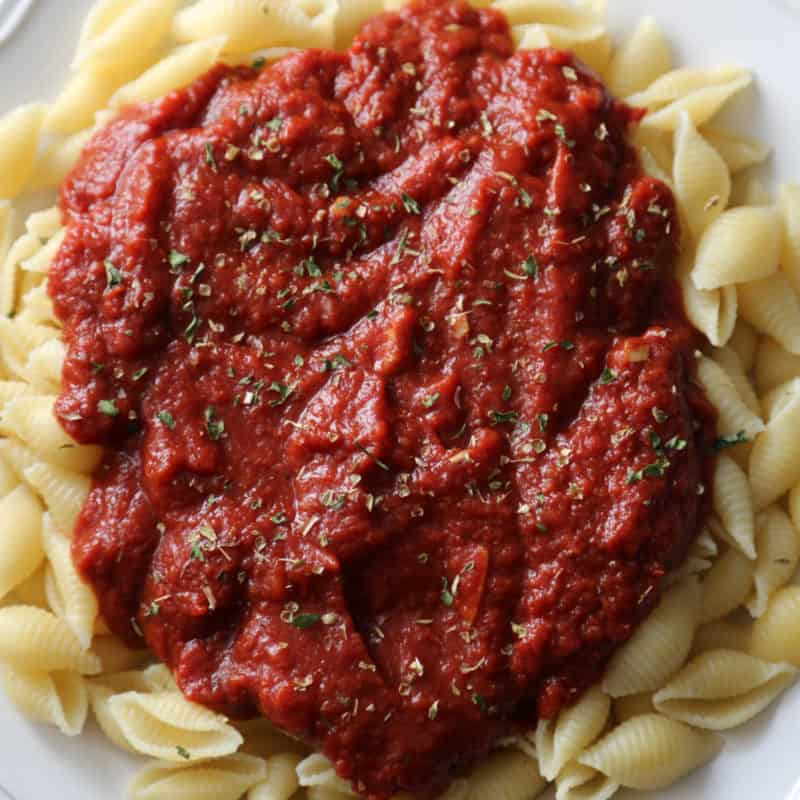 Italian food is one of our household favorites, and we love recipes that can be made ahead once and frozen until we're ready to use the rest. This fragrant slow-cooked marinara sauce is a perfect bread dipper and pasta topping. For a vegetarian Italian meal, serve it on top of cooked pasta and pair it with a Caprese salad and breadsticks.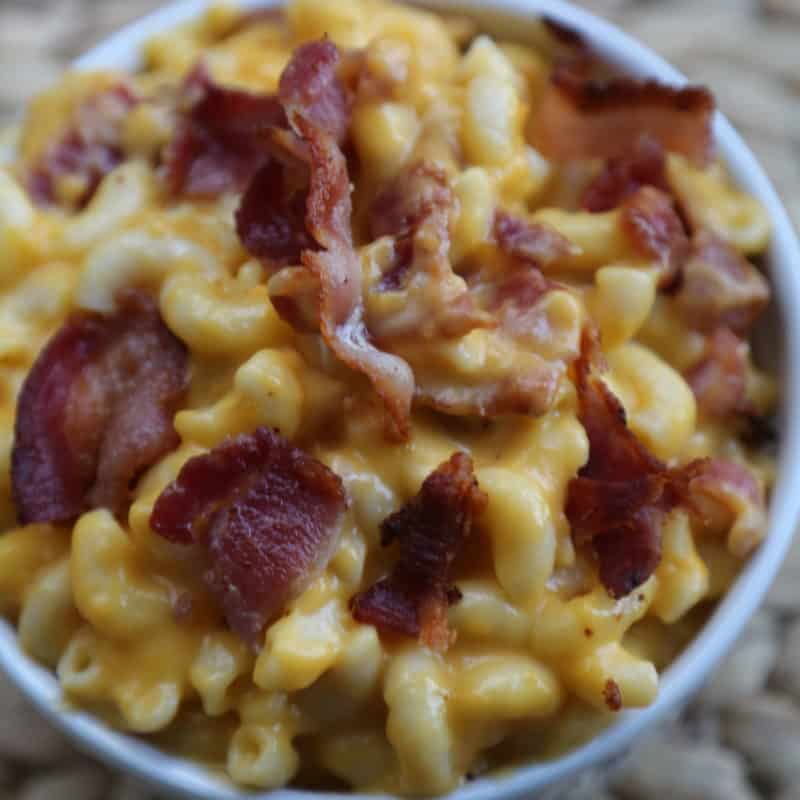 Bacon and Mac and cheese are delicious individually, but they're the ultimate power couple in this slow cooker recipe. We use cheddar cheese soup to infuse the entire pot with rich cheesiness.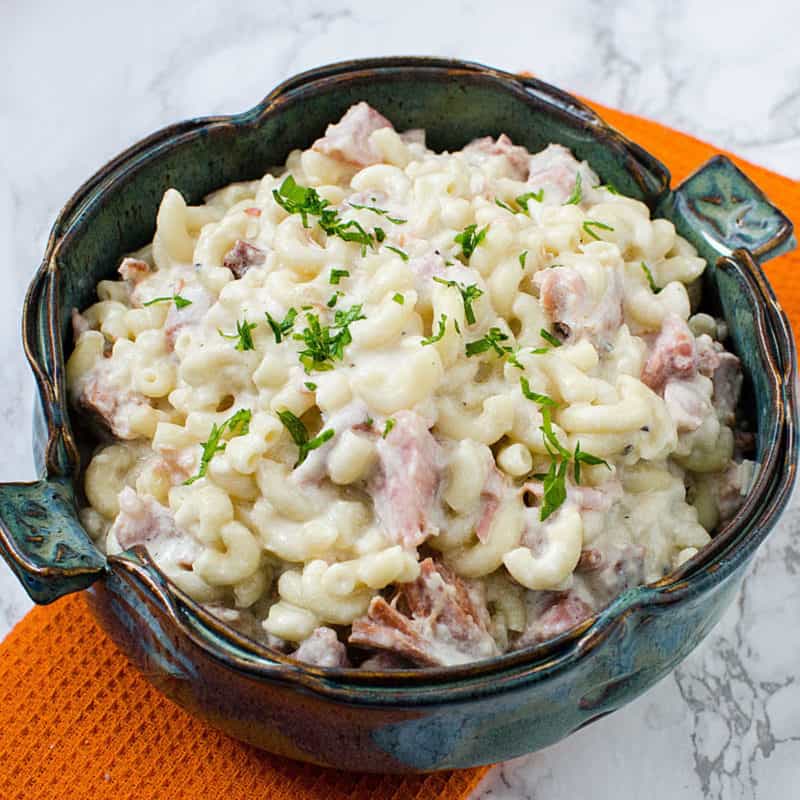 This set-it-and-forget-it mozzarella Alfredo made with holiday ham seconds is so comforting and rich. It's a fantastic dish to make during the holidays when you're tired of sandwiches and sliders and need to breathe new life into your leftover ham recipe rotation.
This creamy pasta is one of our favorite comfort food meals.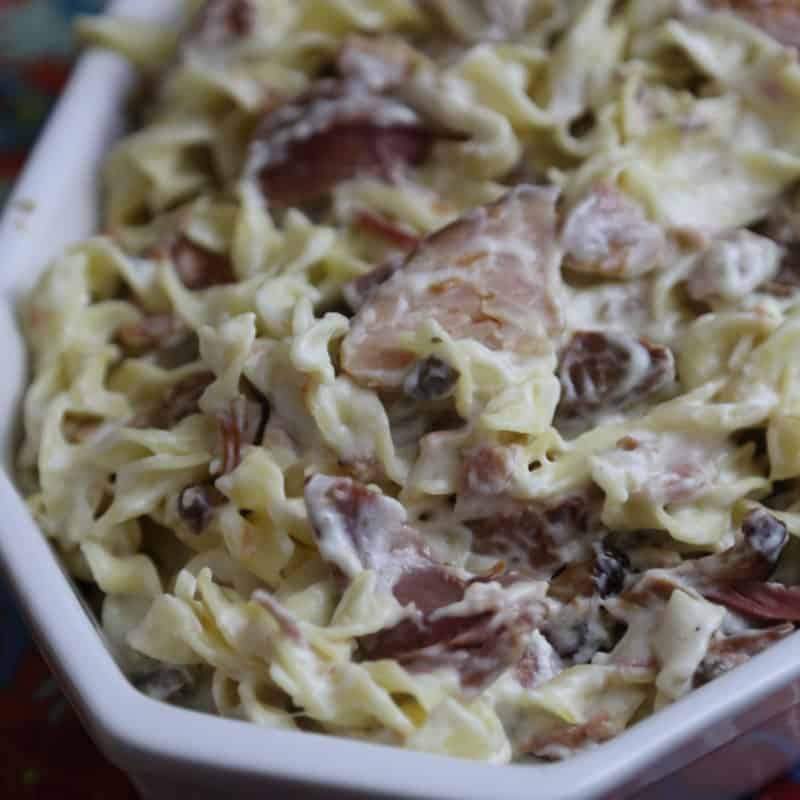 While not the most photogenic recipe we've shared, this ham and Swiss cheese egg noodle casserole resulted from food blogger grit, as it took three tries to come out just right! Keep this recipe in your back pocket for an easy way to turn leftover holiday ham into a filling dinner perfect for busy weeknights.
Favorite Kitchen Tools
Heat resistant potholders - A couple of years ago, we had a fire scare when we didn't realize we had turned a burner on, and a cloth potholder caught fire. Thankfully we walked by the kitchen and saw the smoke and were able to get it out ourselves. Since then, we have only used these heat-resistant potholders.
Baking Sheets - We are huge fans of these baking sheets with sides. You don't have to worry; you will remove the cookies from the oven and have them slide right off.
Microwave Silicone cover - I swear by these lid covers to help prevent butter splatters when melting butter in the microwave. I have had way too many butter explosions while baking. These lid covers help keep the butter in the bowl and not on the roof of your microwave.
Vegetable chopper - This is a huge time saver for chopping veggies.
Large Mixing Bowl - We are big fans of this glass batter bowl that has a handle. It makes it easy to mix ingredients and keeps the mixing bowl steady on the counter.
Kitchen Tongs - We highly suggest getting a good pair of kitchen tongs to remove items from the air fryer and save your hands from getting burned.
Great Recipe Collections
Bacon Recipes - Bacon: it's what's for breakfast, lunch, dinner, and everything in between
Casserole Recipes - Delicious casseroles everyone will love!
Ground Beef Crockpot Recipes - Easy Ground Beef Crockpot Recipes perfect for every occasion! From family dinners to potlucks these ground beef recipes are perfect!
Easy Dump Cake Recipes - Easy Dump Cake Recipes, including crockpot dump cakes and oven-based dump cakes! These are the perfect potluck and holiday desserts.
Bisquick Recipes - Easy Bisquick Recipes! Everything from breakfast to snacks, to comfort food, and more! All of these recipes with Bisquick are made with simple ingredients and are quick and easy recipes!
Cherry Pie Filling Recipes - These cherry pie filling recipes, which range from Crock Pot favorites to boxed cake mix treats, are made instantly with ruby red cherry pie filling in a can, but they can also be made with any quality pie filling you have.
Do you love recipes? Check out our copycat recipes, dessert recipes, and our CrockPot Recipes.
Follow Tammilee Tips on MSN, Facebook, Instagram, and Pinterest, for all of our recipe posts.