I giggle every time I see something with mustaches on them. I don't know what it is about mustaches but they just make me giggle a lot.
I love this DIY Spooky Mustache Pumpkin! It is so much fun, so easy to make, and a great twist on Halloween decorations.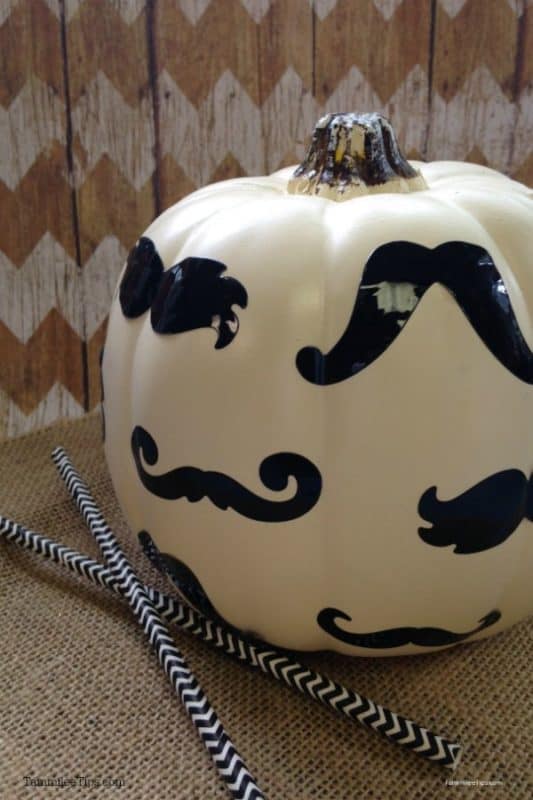 DIY Spooky Mustache Pumpkins
EEK! I can't believe we are already talking about Halloween decorations. Wasn't it just Easter and Mother's Day.......
One things for sure I am looking forward to the leaves changing and starting to make a ton of pumpkin crafts and recipes. Get ready to see a whole lot of pumpkin on the blog soon. I hope you don't mind.
These DIY Spooky Mustache Pumpkins will look so cute on the front porch or even inside the house. I love that you can re-use them year after year.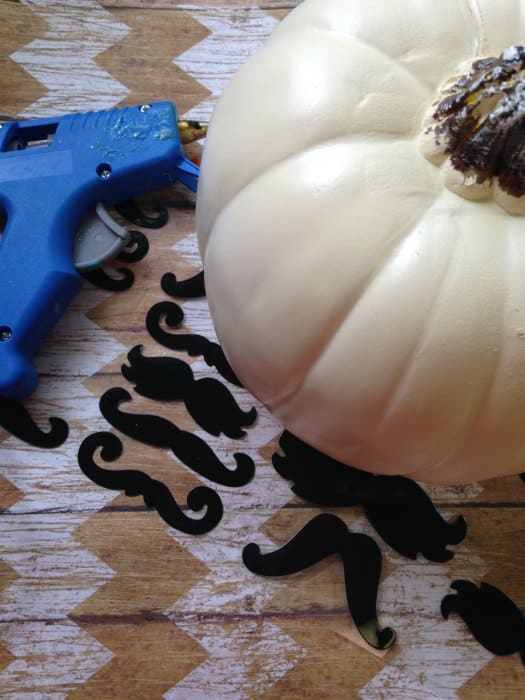 Supplies needed:
White pumpkin (fake or real)
Peel and stick mustache stickers
We found a white crafting pumpkin at our local craft shop for around $8. You can find them in various sizes perfect for your crafting needs.
If you wish, you can use a real white pumpkin as well. Either works fine. Mustache stickers can be found for under $3 a package, and you can even find packs of four at your local Dollar Tree store.
Directions:
1. Begin by making sure the surface of your pumpkin is clean. You want it to be free from any dirt or debris. To do this, wipe it with a damp cloth and then wipe clean with a dry cloth.
2. You can now start peeling and sticking your larger mustache stickers. You can best keep a pattern and space if you place the mustache on or between the creases of the pumpkin. Press firmly.
3. Continue pressing and sticking your mustache stickers on the pumpkin until it is covered to your liking. If you want to move any of the stickers, now is the time.
4. Once all of the stickers are in place and to your liking, you can coat them with a thin coat of craft glue. You can apply the glue with a brush or your finger. Just cover the sticker so the edges stay down and the sticker is sealed. This step will help it last longer and prevent peeling.
Your spooky mustache pumpkin is now ready to be displayed! You can make these in various sizes and group them together for a real visual impact.
Give this easy and inexpensive spooky mustache pumpkin a try!
Great Halloween Articles
Halloween Games for the entire family
Check out all of our Halloween Resources