I love Fall! The leaves changing, baking with warm fall flavors, wearing cute sweaters and boots, the crisp morning air all make me so happy. I love baking with apples and brown sugar. The house smells decadently good and the results are always so good. These Caramel Apple Biscuits are melt in your mouth good. They combine apples, brown sugar, refrigerated biscuits to make amazing treats.
I love taking refrigerated biscuits and making them into something more. Have you seen our Crock Pot Monkey Bread? This recipe has been pinned over 157,000 times. I guess I am not the only person who loves baking with refrigerated biscuits.
Ok back to these amazing Caramel Apple Biscuits.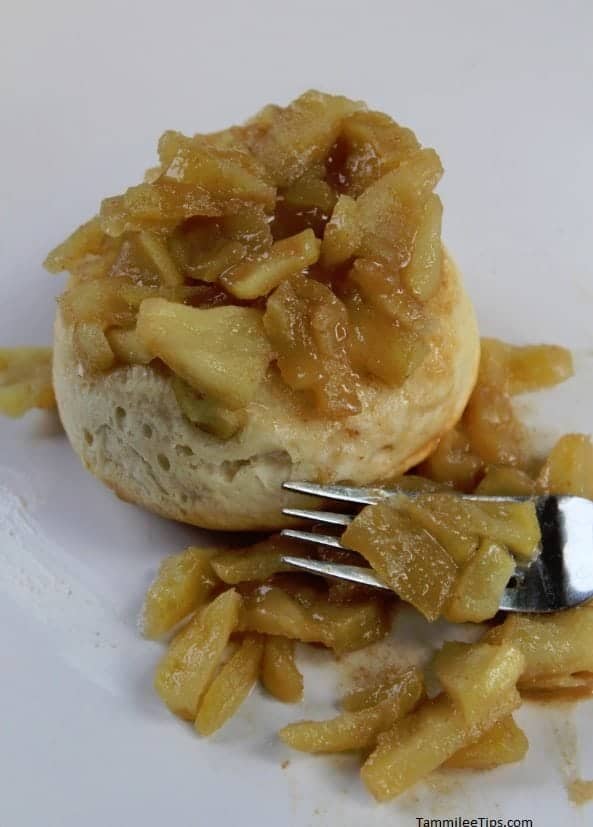 Caramel Apple Biscuits…