I am a huge fan of Orange Julius's the only problem is I struggle to pay full price for them. They are a couple of times a year treat at most. I just can't bring myself to pay $4 for a drink. I decided to see if I could make a copy cat Orange Julius at home. I tried a couple of recipes before I found one I really liked. I was a bit worried that it called for 2 egg whites but they ended up being just what the recipe needed.
I used generic $1.00 a carton orange juice from Walmart when I made this recipe. I was a little worried that it would not taste right but it ended up working out great. I really like how creamy and fresh this drink tastes. I can't wait to make them on hot summer days. I am also thinking about making popsicles out of the Copy Cat Orange Julius. I think they would be the perfect summer treat. Can you tell I am already dreaming of warm summer weather.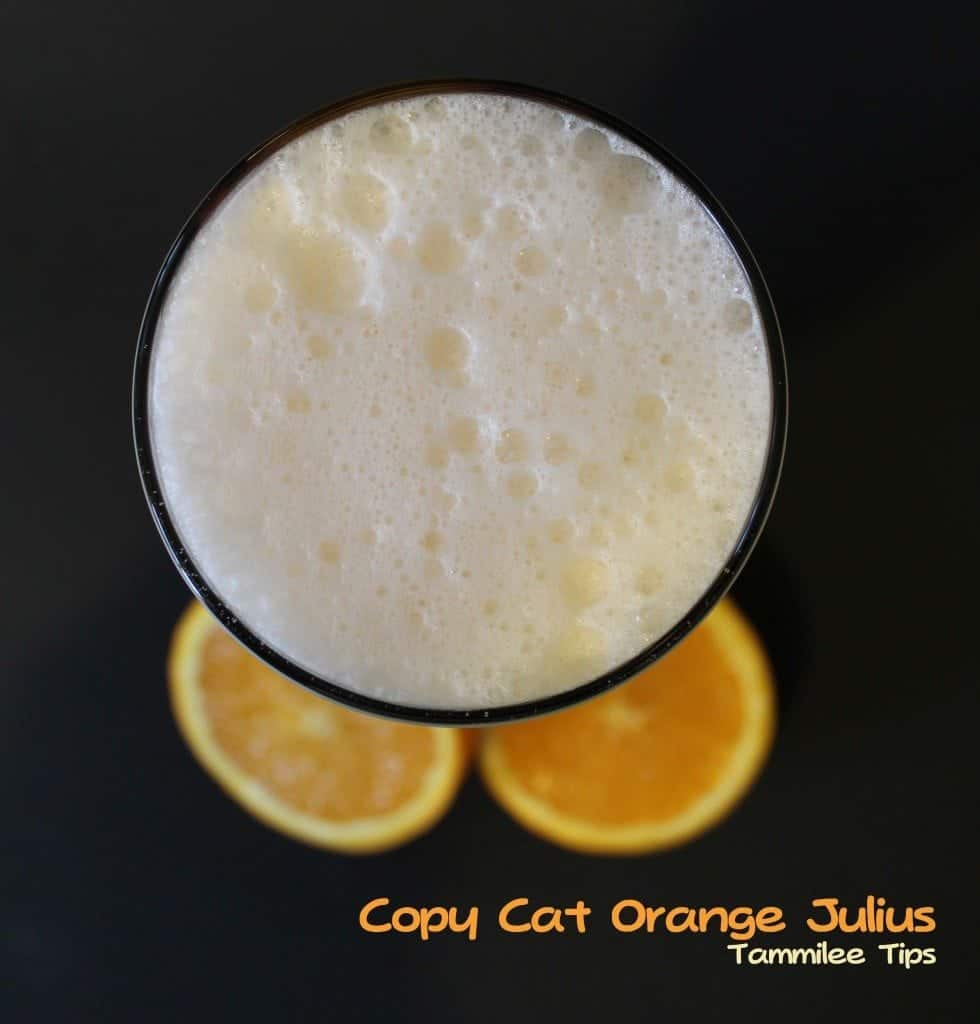 Copy Cat Orange Julius
Ingredients
1 cup of orange juice
1 cup of water
2 egg whites
3/4 teaspoon vanilla extract
1/4 cup sugar
1 heaping cup ice
Directions
Combine all of the ingredients in a Blender
 set on high speed for 15-30 seconds.
Makes 2 drinks.
Oh my goodness these are so good! I added a bit more ice to mine because I like my drinks thicker. I used generic $1 a carton orange juice from Walmart for this recipe and it turned out great.