Thank you to the National Frozen & Refriegerated Food Association for sponsoring today's recipe. I am excited to share with you how I use frozen and refrigerated food to make holiday planning easier!
This year my goal is to make Thanksgiving as calm and stress free as possible. I am planning on making a ton of crock pot recipes including this Crock Pot Green Bean Casserole!
One of the great things about this Crock Pot Green Bean Casserole is you can get all of the ingredients ahead of time so you are not worrying about running to the store last minute. You can pick up some bags of frozen green beans when you find them on sale and have them ready to go for Thanksgiving.
I try and stock up my freezer in the weeks leading up to Thanksgiving with all of the foods I may need. I love being able to get everything while it is on sale and not having to worry about it going bad.  The freezer becomes my good friend during the holidays and really year round. I freeze a little bit of everything so we can enjoy it year round.
If you love ham and turkey this time of the year is perfect to stock up on a few. I stick them in my freezer when I can grab them on sale so I have them a few months down the road when they are back to full price.
I recently learned from the National Frozen & Refrigerated Foods Association that the freezer aisle has over 3700 different varieties of foods. These foods are frozen at the height of ripeness.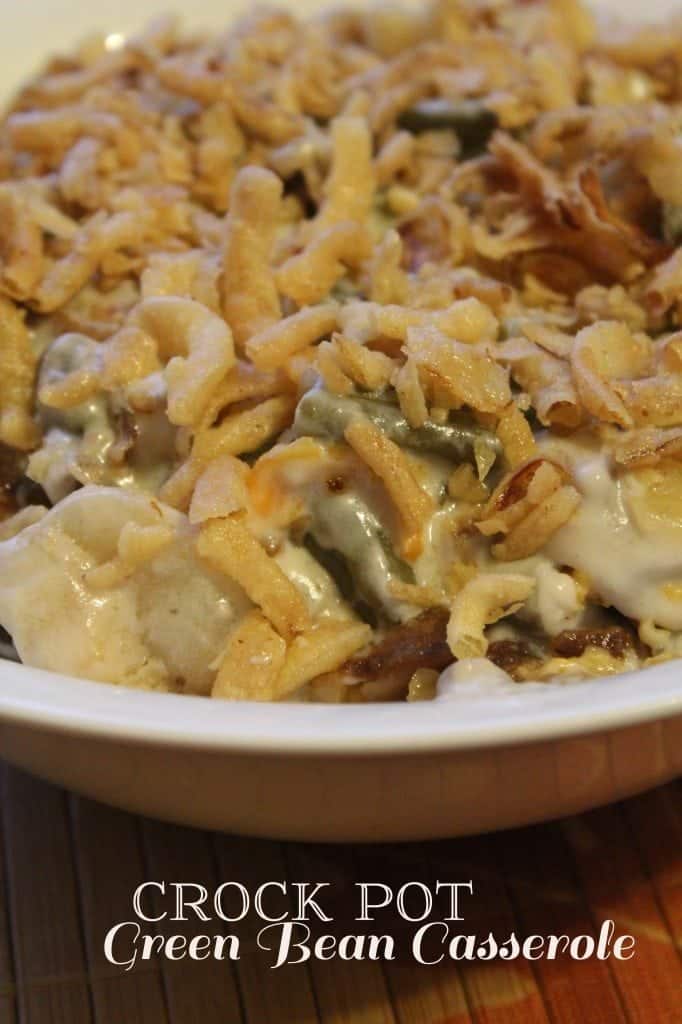 A few other Crock Pot Thanksgiving dishes we have prepared are
Crock Pot Sweet Potato Casserole
Keep an eye out for more Thanksgiving dishes with the crock pot!
 You can find great holiday tips and recipes on Easy Home Meals and their Facebook and Pinterest Pages. Their goal is to help you make Thanksgiving and every day as stress free as possible.
Crock Pot Green Been Casserole
Ingredients
2 bags Frozen Green Beans
10 3/4 oz Cream of Mushroom Soup
3 oz french fried onion rings
1 cup grated cheddar cheese
1 cup water
Directions
1. Layer 1/3 all ingredients except the water into the crock pot
2. Pour water in
3. Cover and cook on high 4-5 hours or low 8-10 hours
4. Add final layer of onion rings the last 20 minutes
Do you love recipes? Check out our copy cat recipes, dessert recipes, and our Crock Pot Recipes.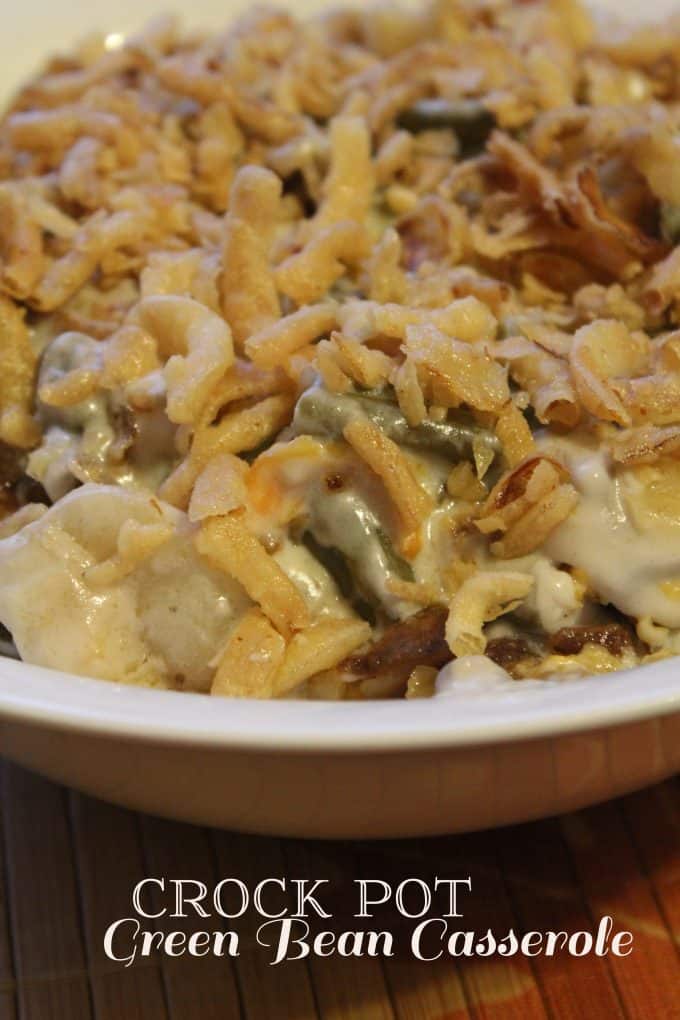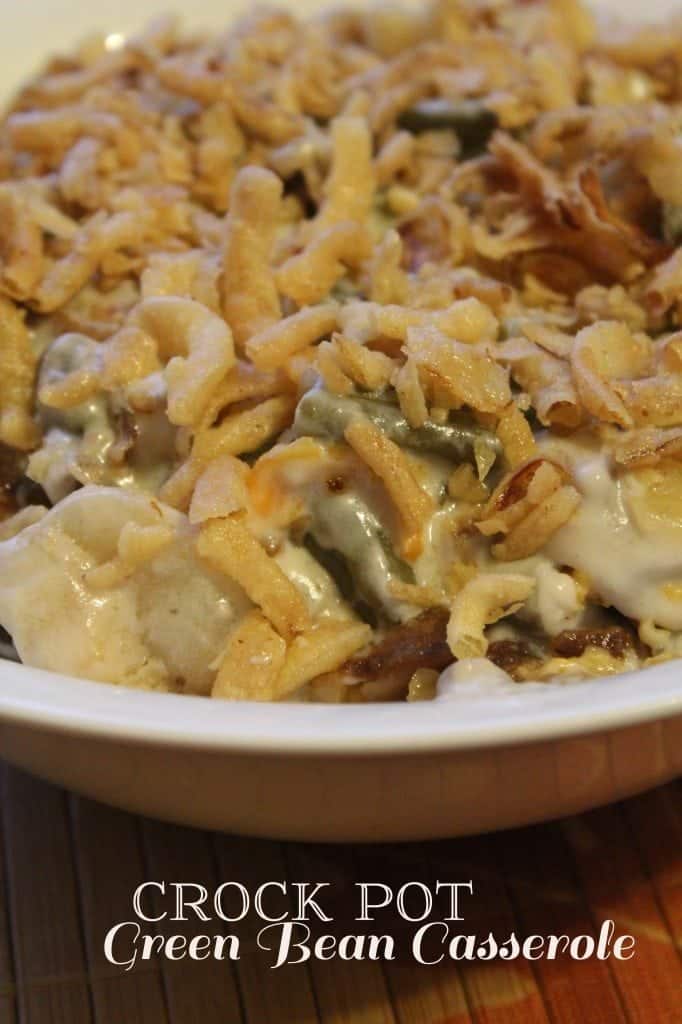 Ingredients
2

bags Frozen Green Beans

10 3/4

oz

Cream of Mushroom Soup

3

oz

french fried onion rings

1

cup

grated cheddar cheese

1

cup

water
Instructions
Layer 1/3 all ingredients except the water into the crock pot

Pour water in

Cover and cook on high 4-5 hours or low 8-10 hours

Add final layer of onion rings the last 20 minutes