Delicious sides for soup that taste great and don't take hours to prepare! These easy side dishes include bread rolls, salads, sandwiches, and more.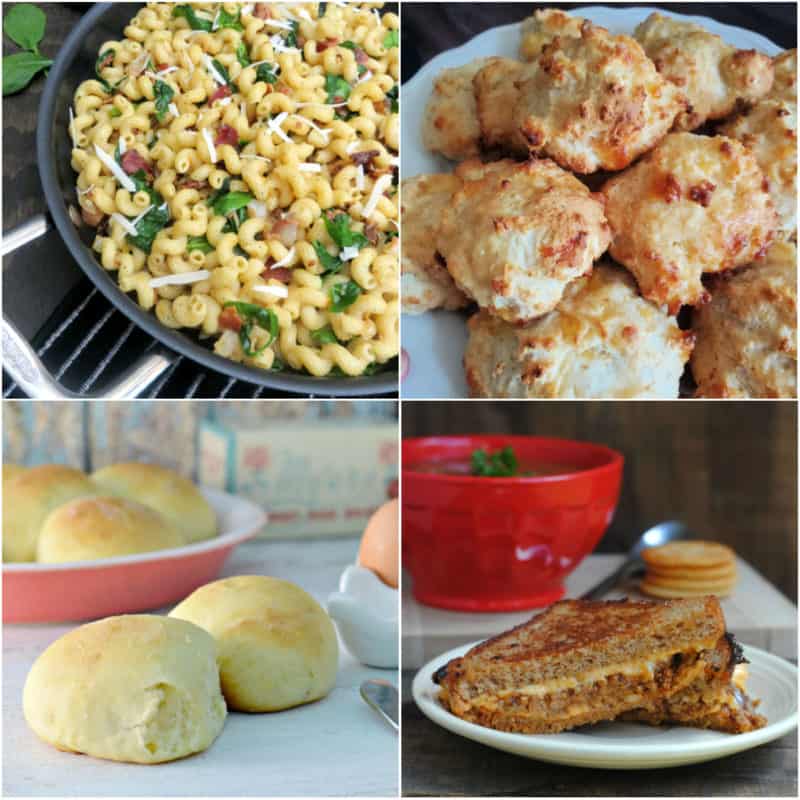 From Breads to Salads: 30+ Sides That Complete Your Soup Experience
Cooler fall temps that transition - sometimes too quickly - into bone-chilling winters make piping-hot bowls of soup ever the more attractive during mealtime. Whatever soup du jour you fancy, these pairings will elevate your soup game into a complete meal to help you defrost and satisfy your belly.
These are the perfect side dishes for soup, whether you are serving chicken noodle soup, vegetable soup, tomato soup, clam chowder, butternut squash soup, French Onion, homemade broth, or a great slow cooker soup.
We think the best side dishes taste great and pair well with the soups flavors. We all love crackers, a grilled cheese sandwich, and green salad with our soup, but these delicious side dishes work great too.
What is your favorite soup?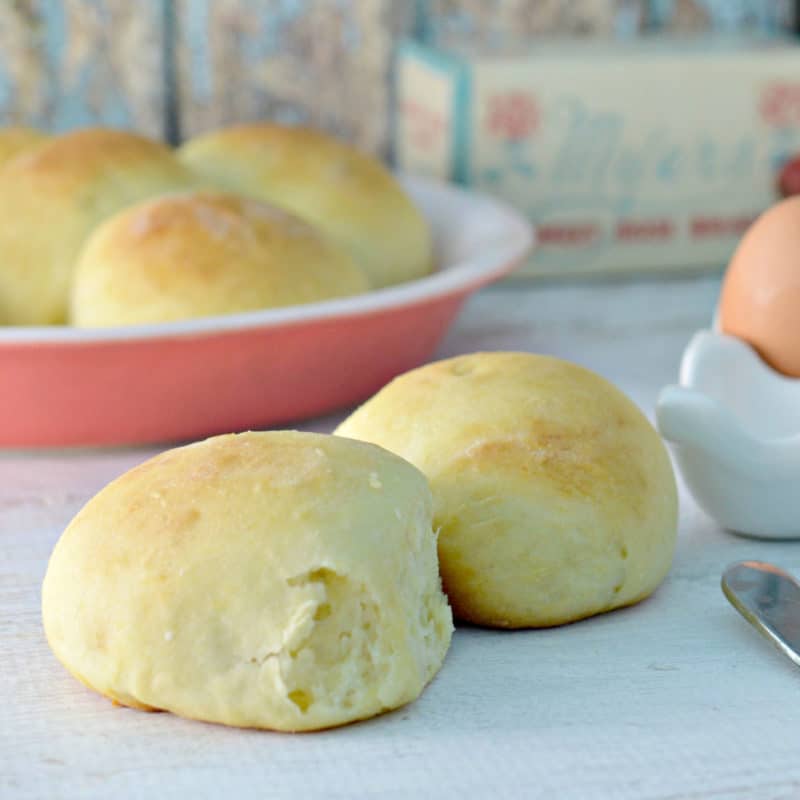 This homemade recipe is inspired by one of my favorite Hawaiian delicacies - the humble sweet bread! These light and pillowy rolls are as fantastic with a classic Hawaiian lunch platter as they are for a soup-based meal.
You can even make mini sandwiches with your soup du jour if you make them around Easter, Thanksgiving, or Christmas and have leftover ham in the fridge.
Add a bit of butter to a warm roll and you are ready for an epic soup.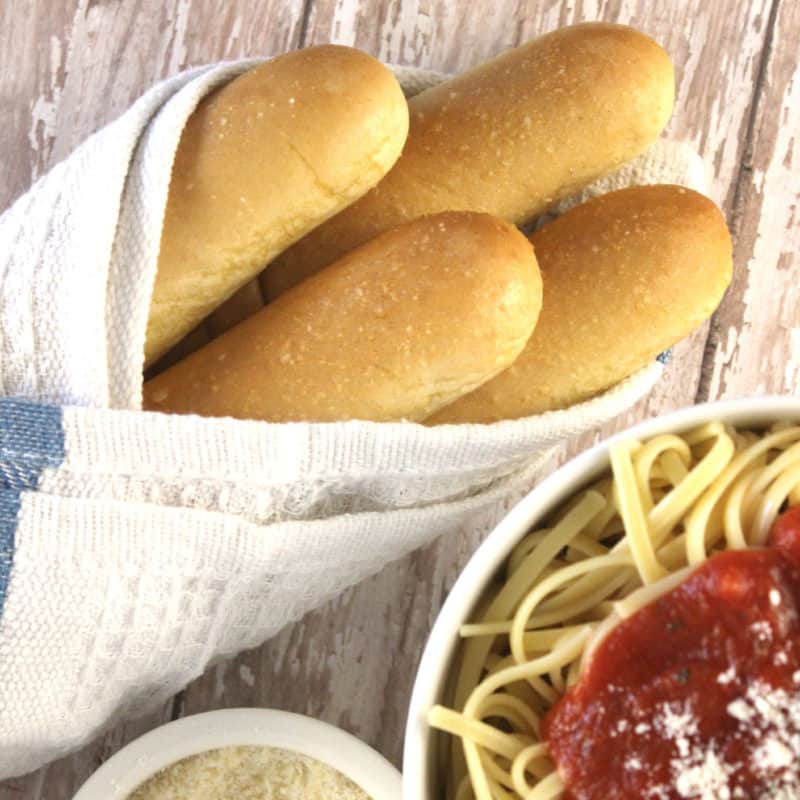 With this recipe using pantry staples that may already be in your kitchen cabinets, you'll never be too far from a basket of fresh-from-the-oven, perfectly garlicky Olive Garden Breadsticks that look great on your dinner table and don't require you to flag down a restaurant server to bring you another helping!
These breadsticks would be excellent with an Italian soup, such as our CrockPot Italian Wedding Soup.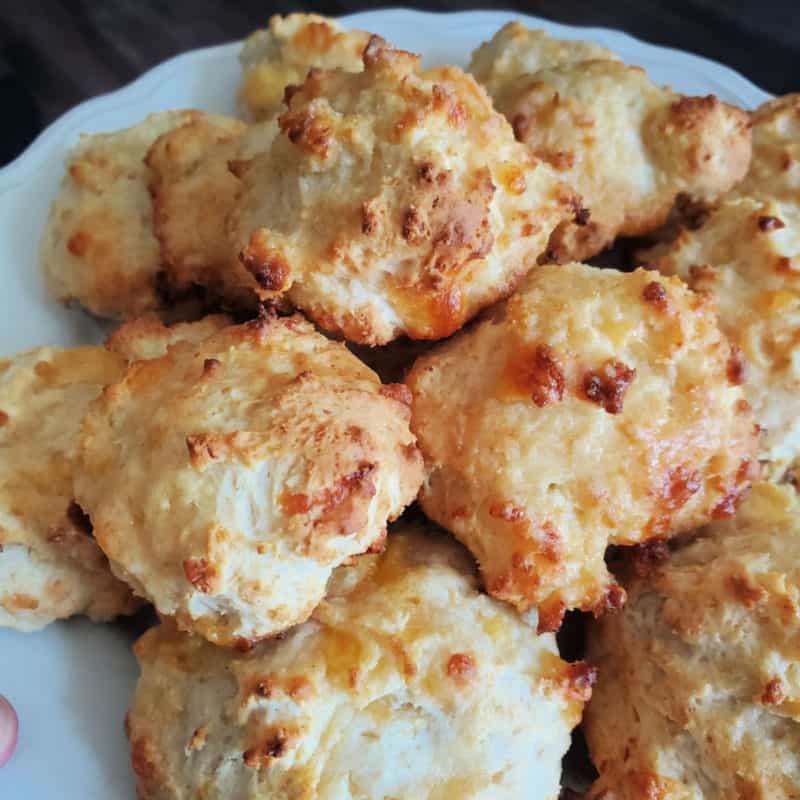 Anyone who's dined at Red Lobster knows that all meals come with two oven-fresh Cheddar Bay Biscuits. With this copycat recipe, you're no longer limited to two and can make and eat as many tasty biscuits as you desire!
Pair these flavorful biscuits with our shrimp-filled CrockPot Gumbo to keep the seafood fare theme going.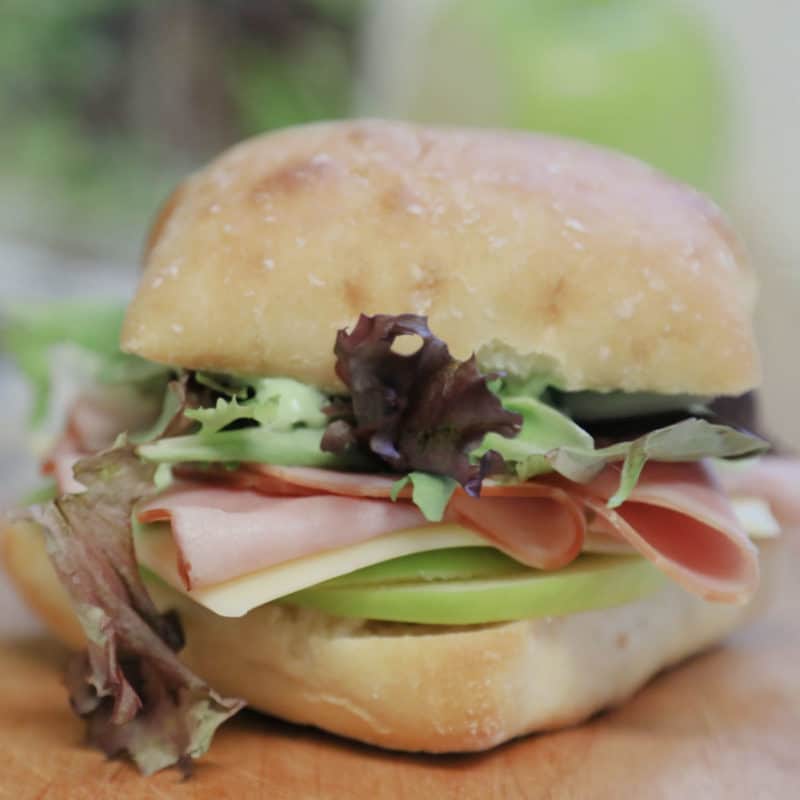 Pair half of this ciabatta sandwich with soup for a yummy lunch or light dinner that'll leave you smiling for two reasons: one, you've made a cafe-worthy meal at home that includes a scratch-made garlic aioli, and two, you've saved some cash while doing it!
This is great with an arugula salad as a delicious side dish.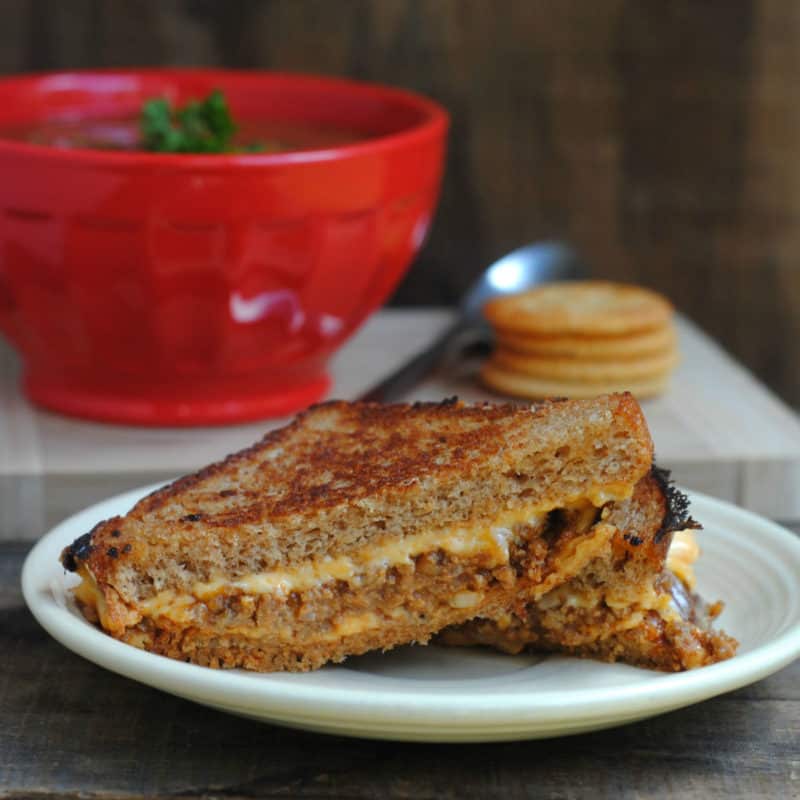 These sloppy Joe grilled cheese sandwiches combine two comfort food favorites for a treat that would pair well with an equally hearty soup or a lighter, veggie-based soup for some balance.
You can even cut them into grilled cheese soldiers for easy dunking! We have an air fryer recipe for classic grilled cheese if you prefer a simpler version that you can tweak to your liking and the soup you'd like to pair with it.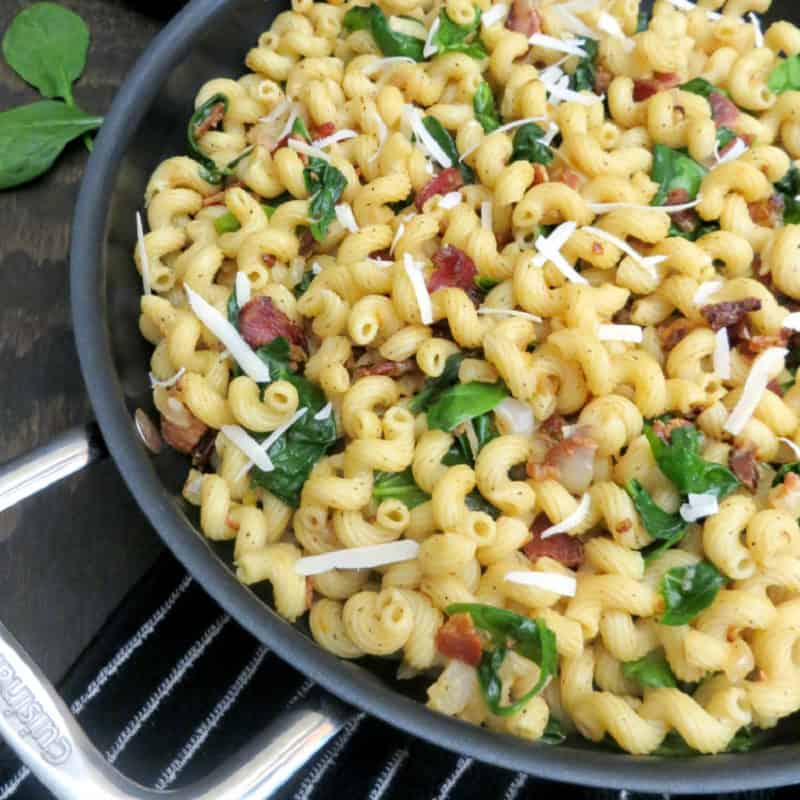 This pasta salad is comforting yet fresh, making it a perfect pairing for soup! It's also easy to adjust to dietary preferences; as a long-time vegetarian, I use meat-free bacon in mine and let my husband, John, have all the meaty bacon in his.
Serve it with our Bacon Corn Chowder for double the bacon love at first bite.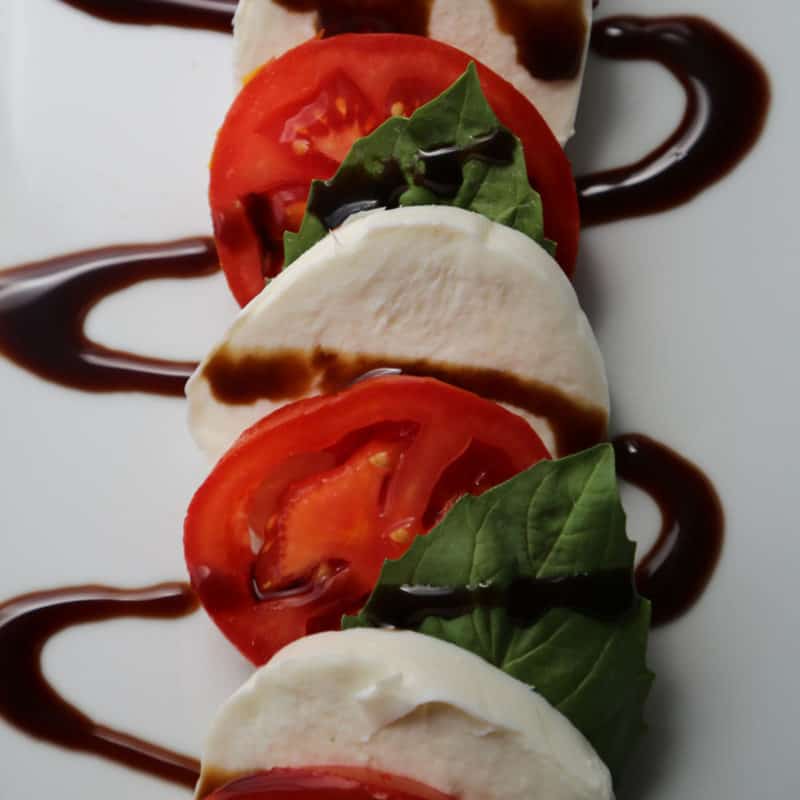 There's nothing wrong with a simple and elegant salad, and that's precisely what this easy-peasy Caprese Salad brings to your dinner table!
This four-ingredient Italian classic comes together in minutes and doubles quickly if you need to make a big batch. Did you know that its colors represent the Italian flag?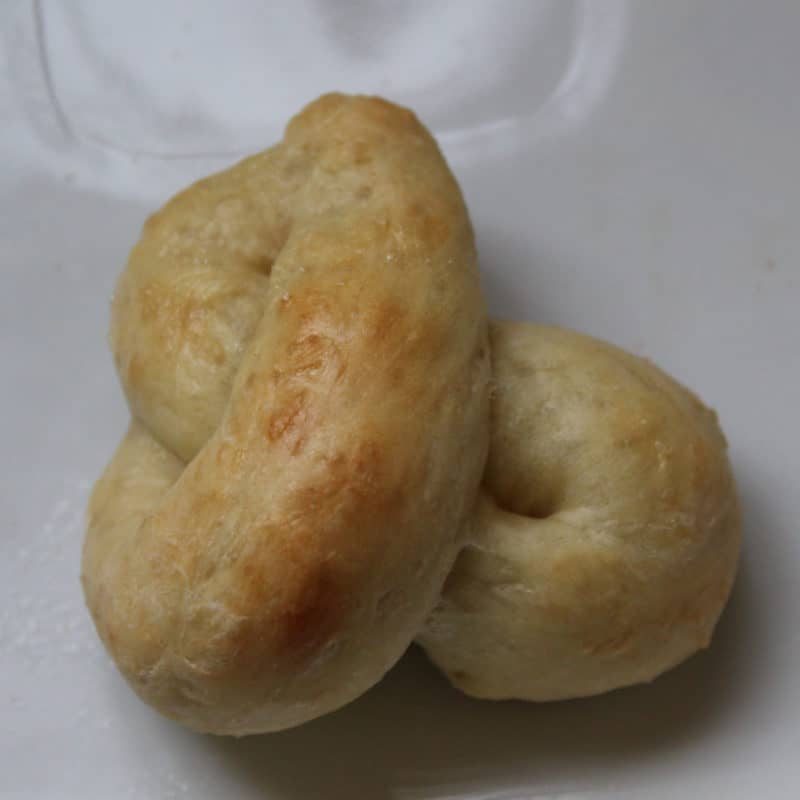 These homemade dinner rolls require more technical finesse than our usual recipes, but they get easier to make once you get used to making the knots!
They would be a delicious complement to a hearty soup that can stand up to the bread's sturdier texture, such as our CrockPot Guinness Beef Stew.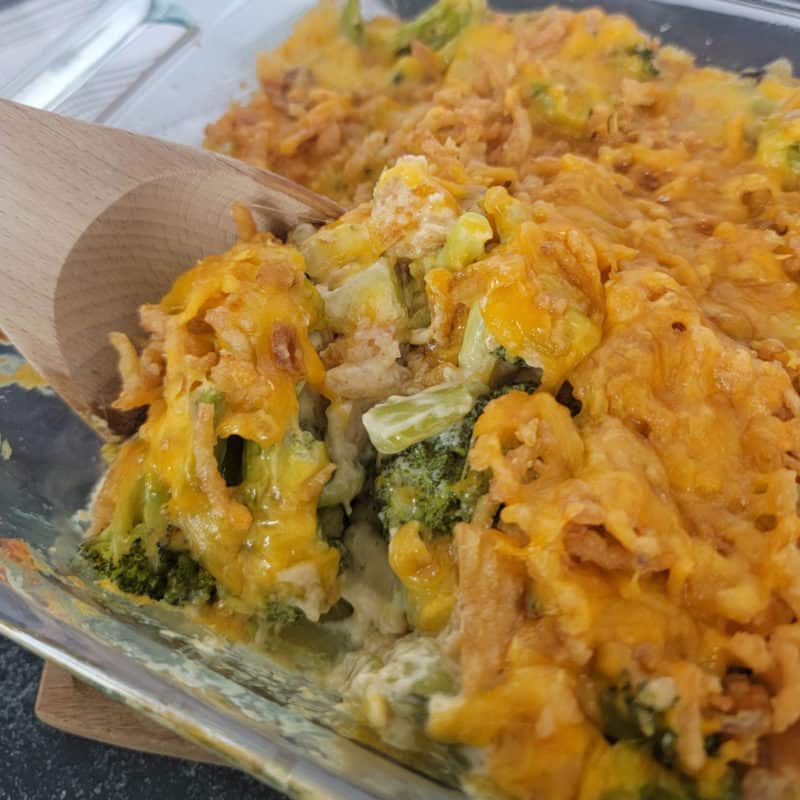 This five-ingredient side dish is 100 percent vegetarian, making it a fantastic option for a vegetarian soup-based meal!
Even better, you only need a few pantry and fridge staples to make this cheesy and filling casserole that proves vegetables can be a comfort food that hits all the right spots.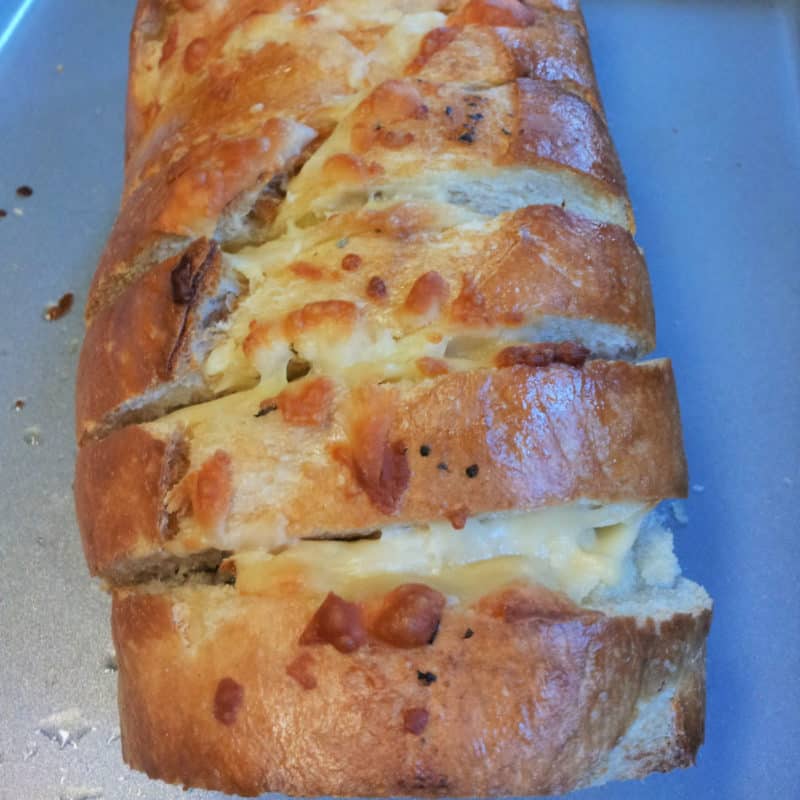 With melty Parmesan and mozzarella cheese baked into each pull-apart slice, this garlic bread lives up to its name of being epic and cheesy!
It would be incredibly yummy with a tomato-based soup, such as our CrockPot Olive Garden Minestrone or CrockPot Vegetarian Meatball Soup.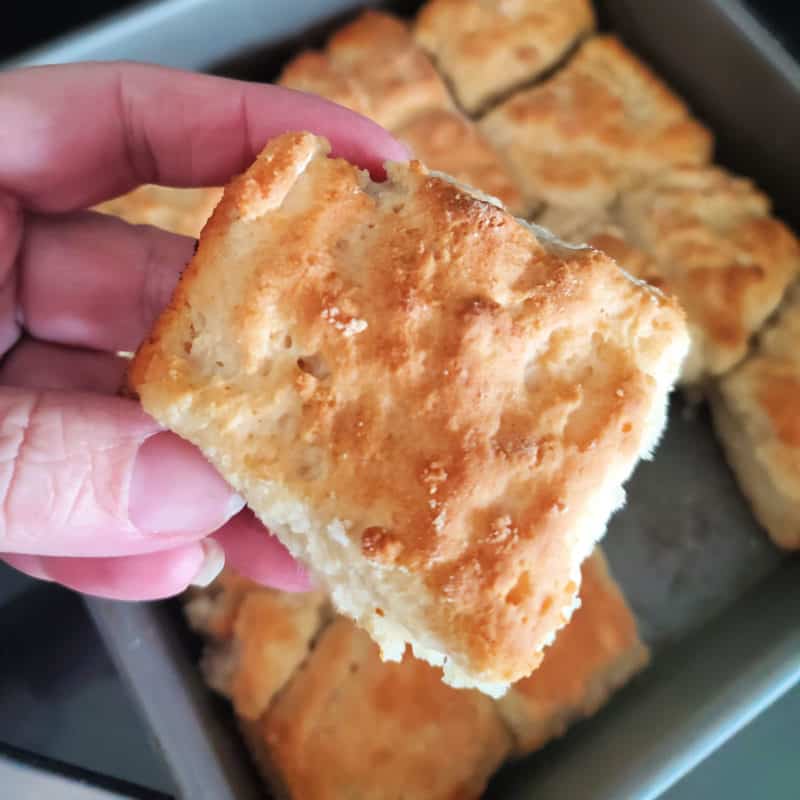 Whether you call them 7-Up Biscuits or Popeye's Biscuits, there's no denying that these four-ingredient biscuits that begin with a box of Bisquick Baking Mix are some of the most buttery that have come out of my home kitchen!
I have been making them since 2013 and love pairing them with soups like our CrockPot Ham and Potato Soup to simulate the experience of eating biscuits with gravy.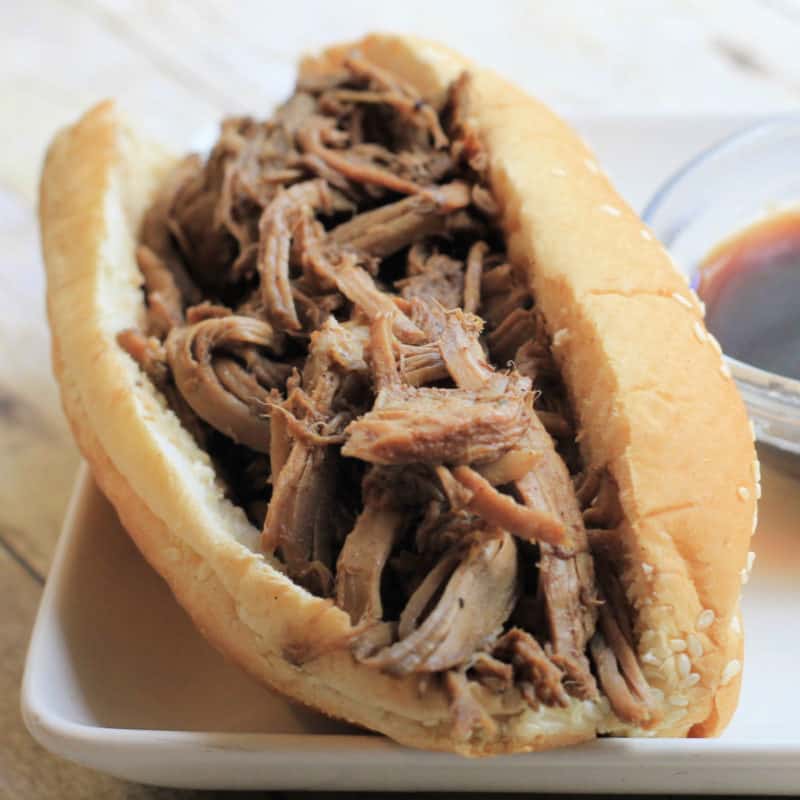 Soup and a sandwich is a classic combo, so why not pair your soup with a homemade French dip sandwich? This slow cooker recipe lets you slow-cook beef roast over six to eight hours to tender perfection, and any leftovers that your family doesn't finish during the week can go straight to the freezer for later enjoyment.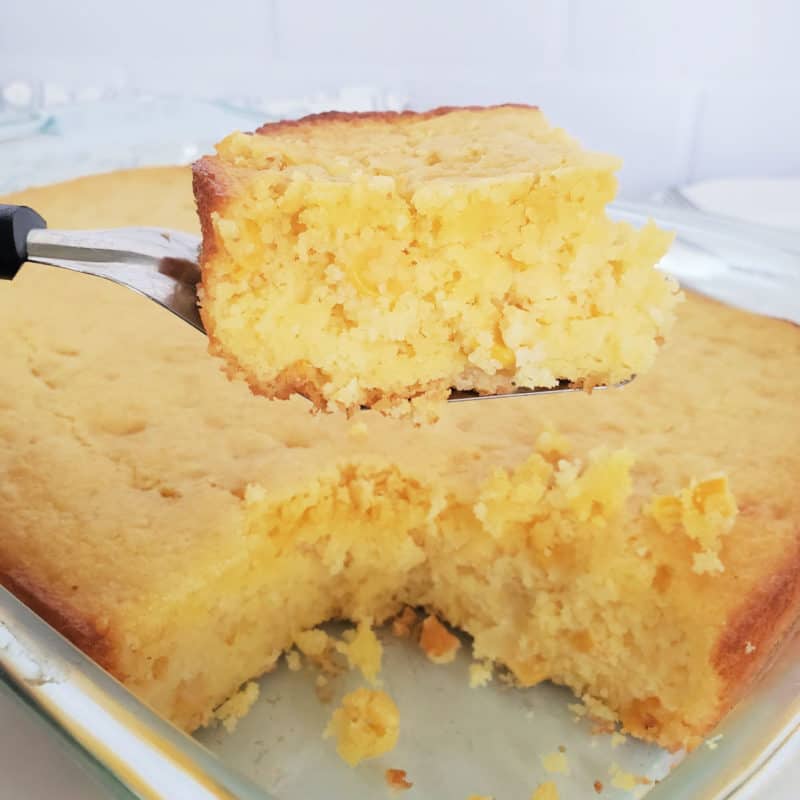 We make this cornbread with Jiffy Cornbread Mix for an effortless, semi-homemade version that is also our most popular cornbread on the site. It would be an especially complementary pairing with a big bowl of corn chowder.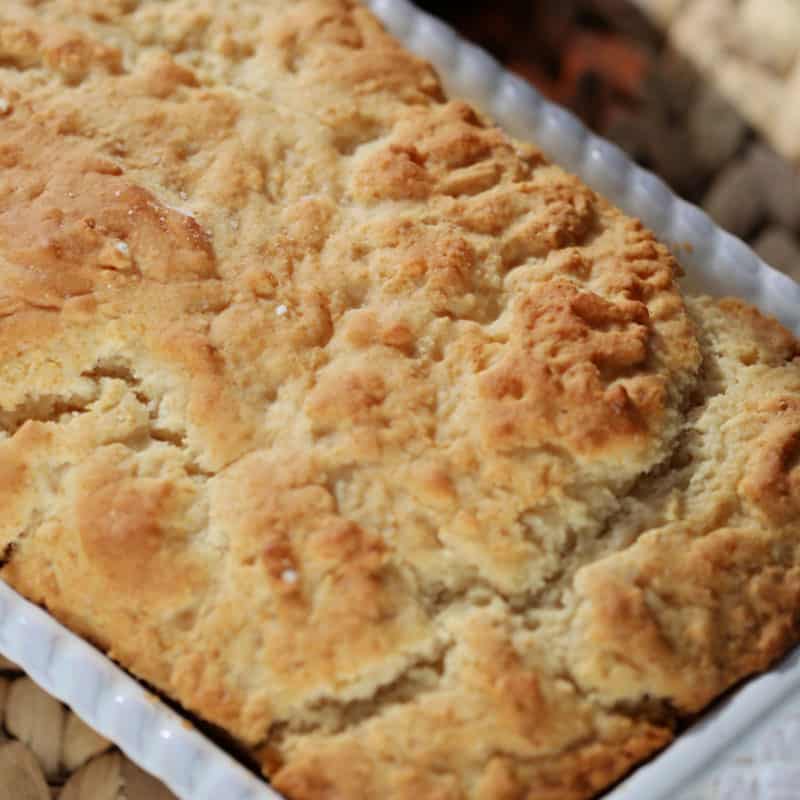 Gravitating toward soups and other hot dishes is something we do when the weather cools, and pumpkin seems to emerge in just about everything once back-to-school season begins, especially once Labor Day passes.
This three-ingredient pumpkin bread featuring your favorite pumpkin ale is one of our favorite ways to ring in sweater weather season.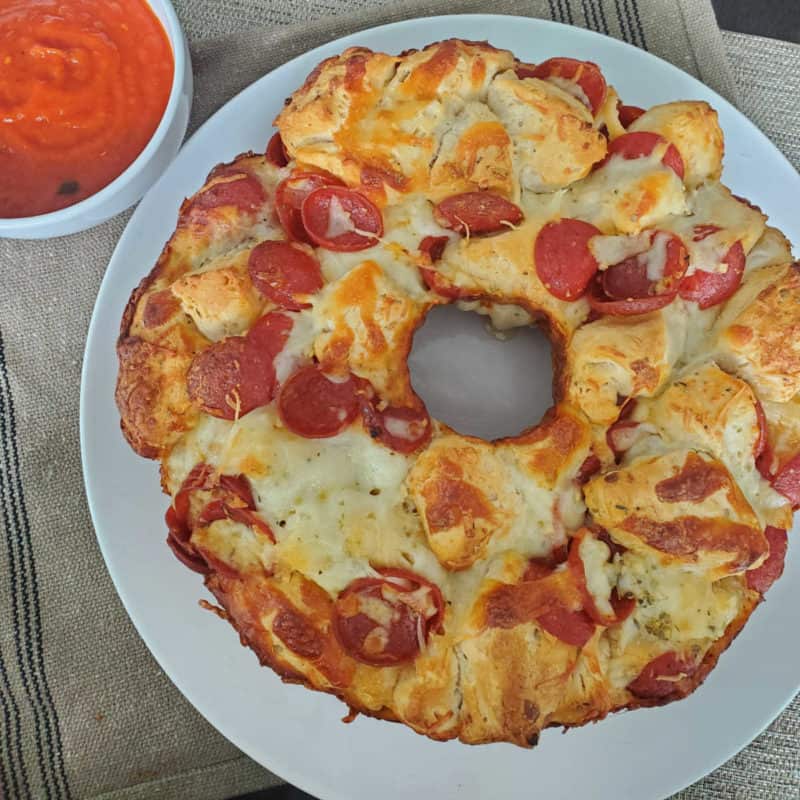 This savory, kid-approved monkey bread inspired by a comfort food classic would be fantastic for family night! Don't forget the marinara sauce; we have a copycat Olive Garden version and a CrockPot recipe to suit your kitchen's needs for the night.
We also have these Cheesy Biscuit Bites made from refrigerator biscuit dough if you want a simpler version to let your soup shine.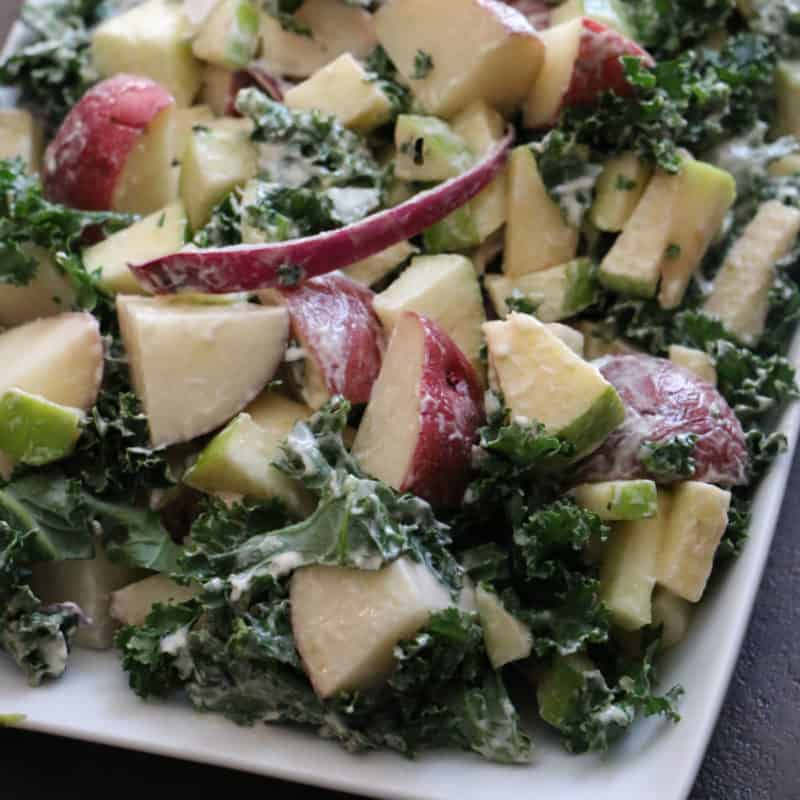 This take on classic potato salad adds kale and apples to the mix for a cafe-worthy salad that's just as pretty to look at as it is delightful to eat! As with other cold salads, this one tastes best the longer it rests in your fridge; we keep it refrigerated for at least four hours before serving.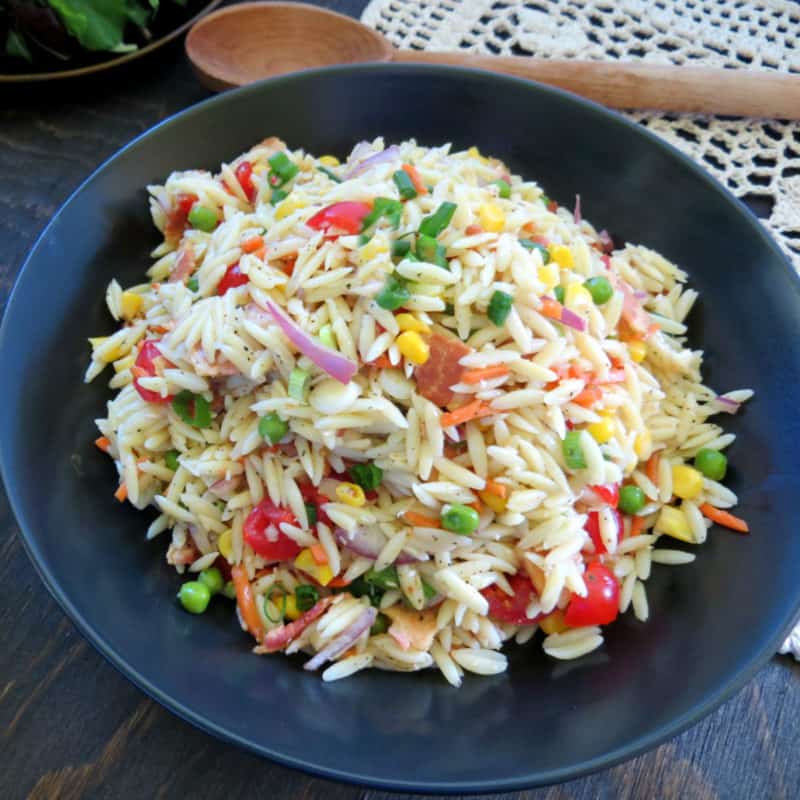 This refreshing yet delicious summer pasta salad features tender orzo, colorful mixed veggies, and cooked bacon crumbles wrapped in a creamy parmesan vinaigrette dressing made entirely from scratch.
While there are rarely leftovers when we serve them to a full dinner table, you can keep them in the fridge for up to four days for future enjoyment!
This recipe could be adapted to use rice.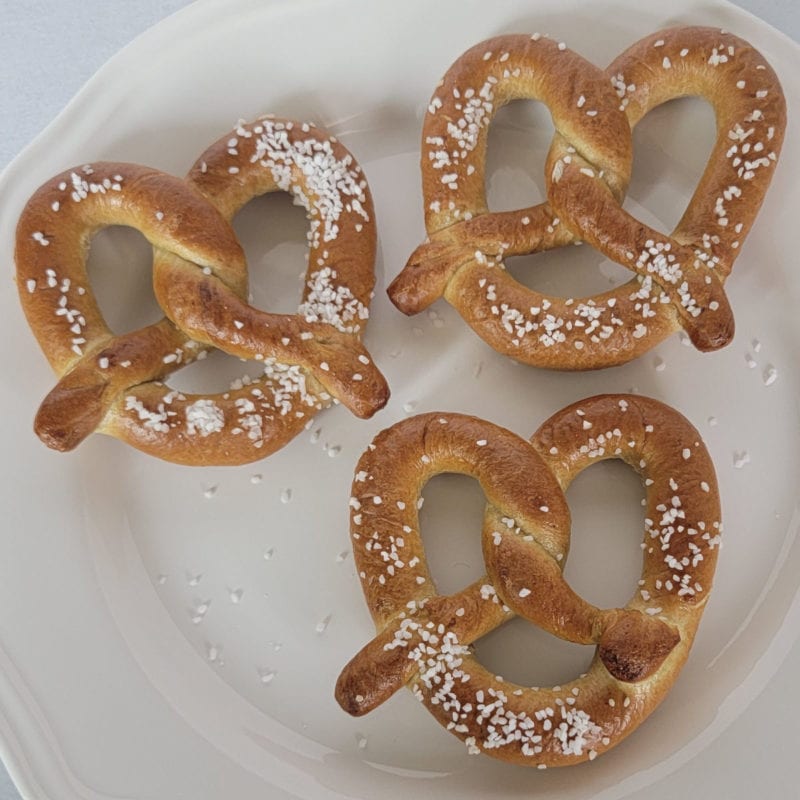 With this how-to guide, you can turn a plain box of frozen pretzels into a customizable savory treat with a hot, crispy crust that'll rival any you've had at a fairground or festival at a fraction of the cost! We love pulling these giant pretzels apart and dunking them into a thick soup like our CrockPot Cheeseburger Soup.
Soft pretzels are perfect to serve with soup. They are quick and easy to air fry and you can break them into pieces to dip into the soup.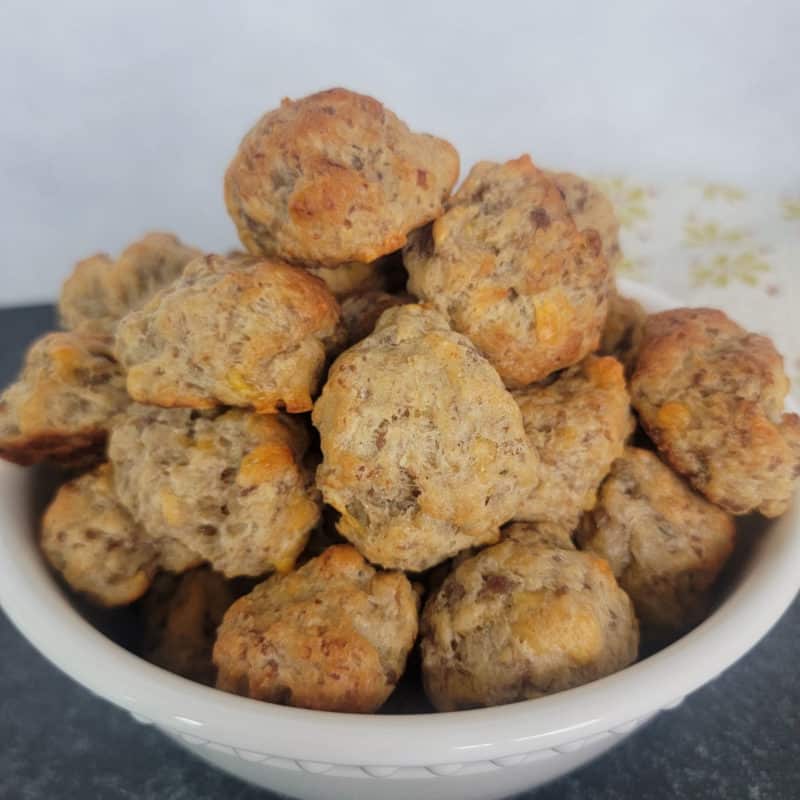 If you love Red Lobster's iconic Cheddar Bay Biscuits but have always been curious to know what they'd be like with a helping of meat folded into them, this soup-friendly is for you. We used Jimmy Dean breakfast sausage, but you can use turkey, Italian, or hot sausage if you're making them for dinner.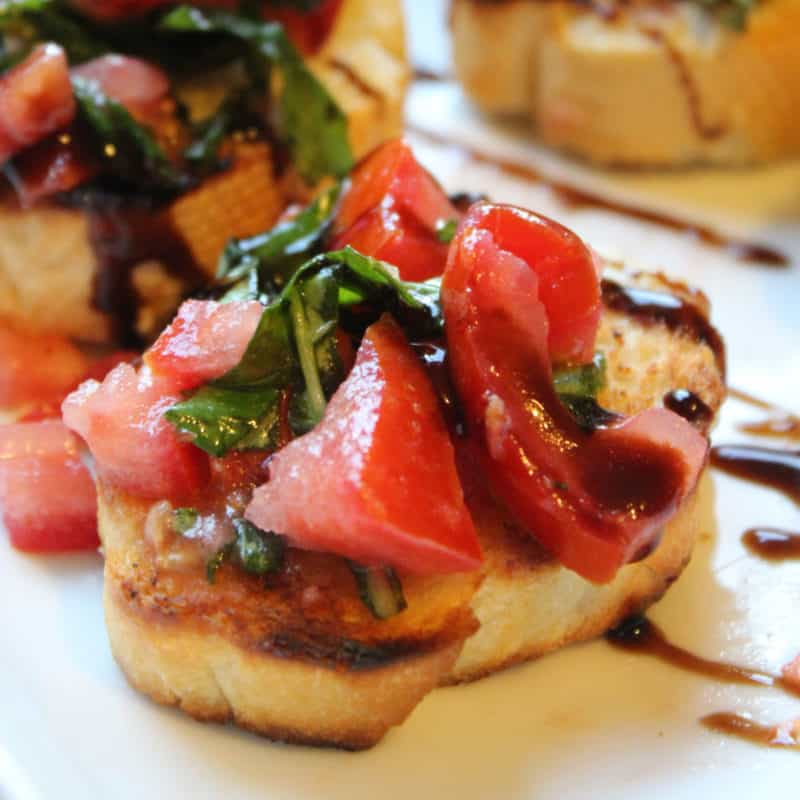 We love delicious recipes that look like a million bucks on the dining table yet take near-zero effort to come together, and that's precisely what this bruschetta recipe brings to your dining table!
You can stick to the core recipe or add some fun twists to make it your custom creation. We have a funky Strawberry Ricotta Bruschetta featuring goat cheese and strawberries if you want more bruschetta inspiration.
The crunch of the bread paired with the fresh tomatoes' and balsamic vinegar glaze is a chefs kiss. Truly one of our favorite side dishes.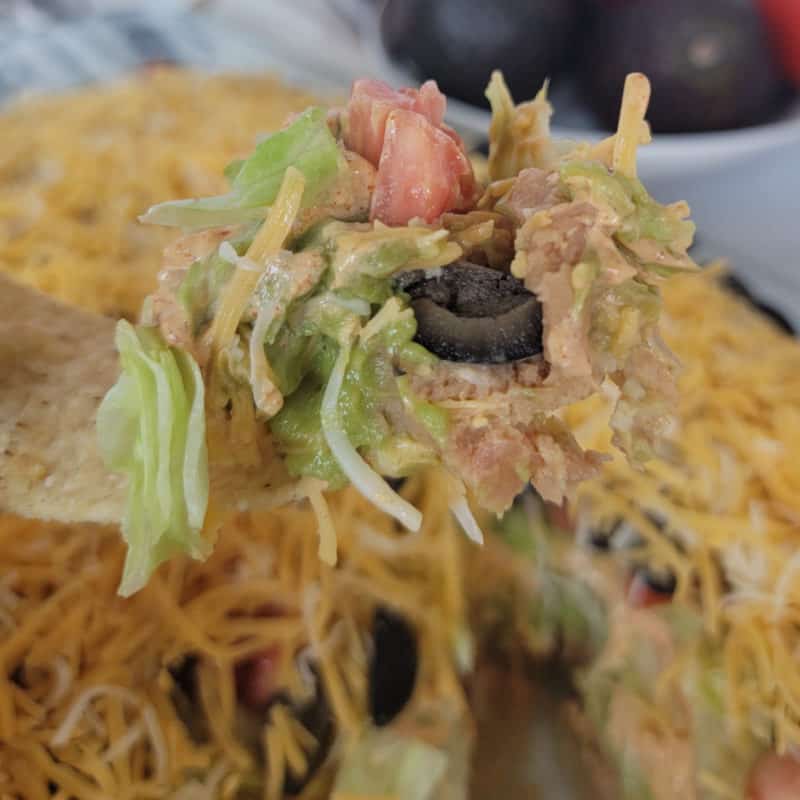 Grab a bag of tortilla chips and get to business with this fresher, more veggie-forward take on classic taco dip. This layered taco dip looks fantastic served in a clear trifle bowl that shows all the layers, much like our 7-Layer Salad.
Serve it with our CrockPot Spicy Taco Soup for a match made in south-of-the-border flavor heaven!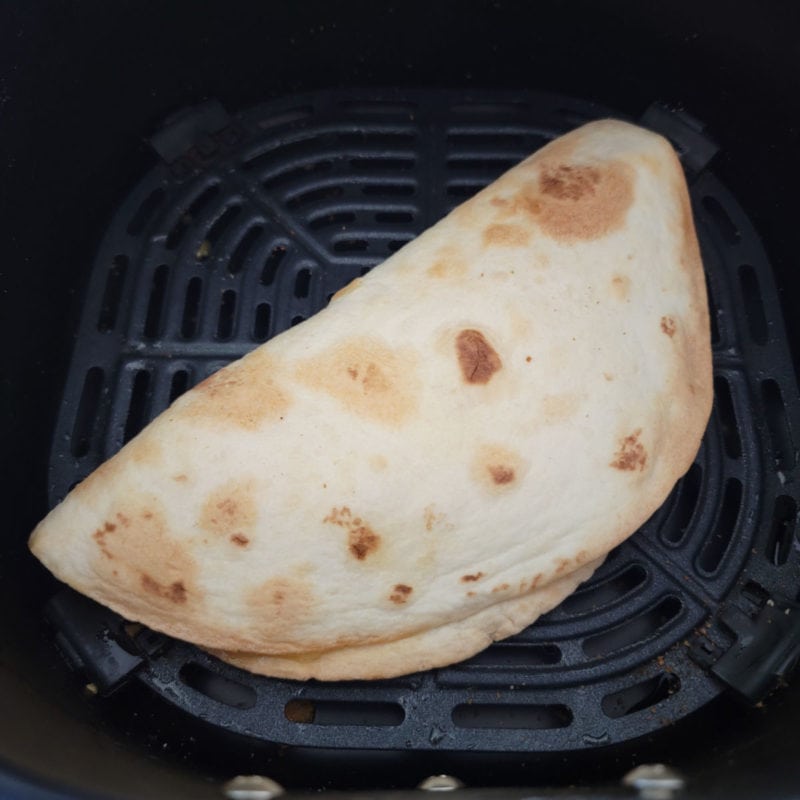 Cheese quesadillas may not be the first thing that comes to mind when you think of what to pair with a bowl of soup. However, just like cheesy bread or biscuits, they are full of gooey cheese that melts into your soup as you dip, and the tortilla wrapper acts as a form of bread that absorbs all the yummy goodness in your soup.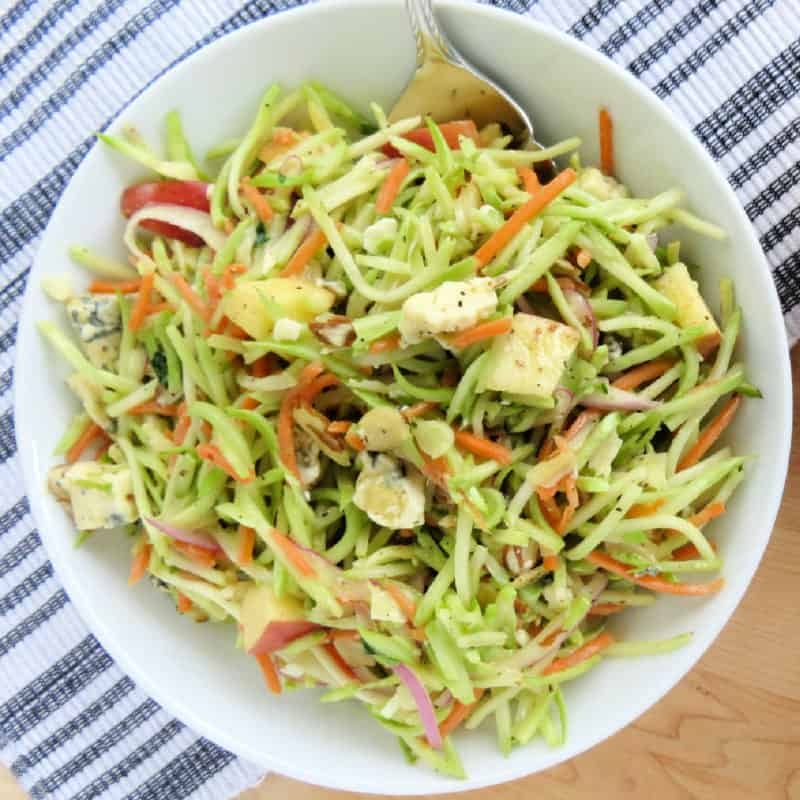 This fresh and crunchy spin on coleslaw would make another excellent soup-and-salad combo to pair with just about any soup.
In our take, we replace the cabbage with broccoli and carrot stalks and the creamy dressing with a homemade dressing made from honey, apple cider, and Dijon-mayo for a slaw to remember!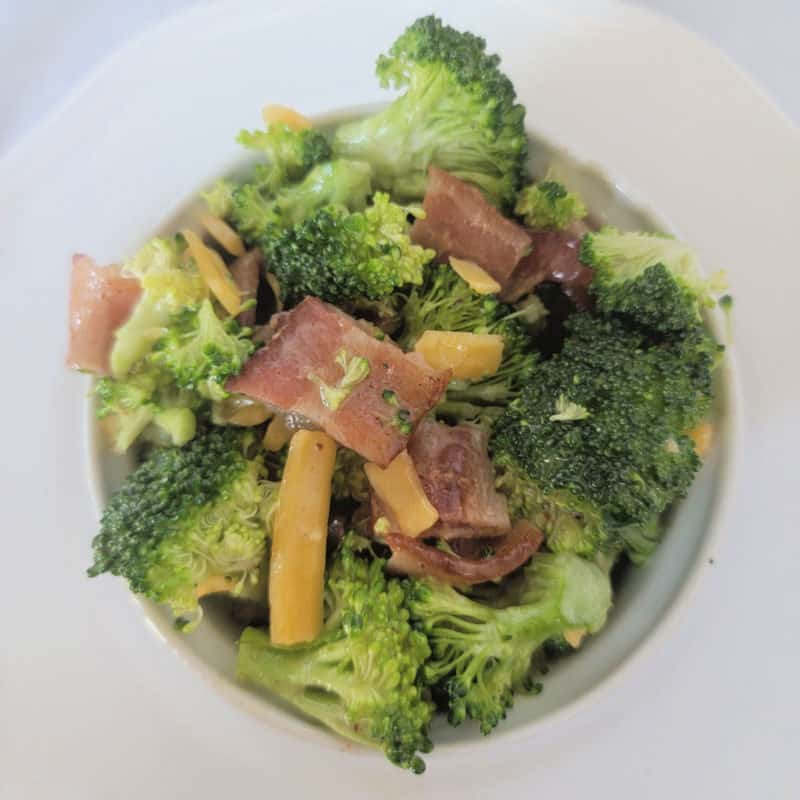 Whether you love or hate broccoli, you'll love that this fresh, cold salad still hits all the savory notes, as it's filled with buttery cheddar cheese and savory bacon and includes a homemade dressing made partly of bacon drippings.
We preserve bacon drippings whenever we cook bacon, so we can use them in Southern recipes that call for them.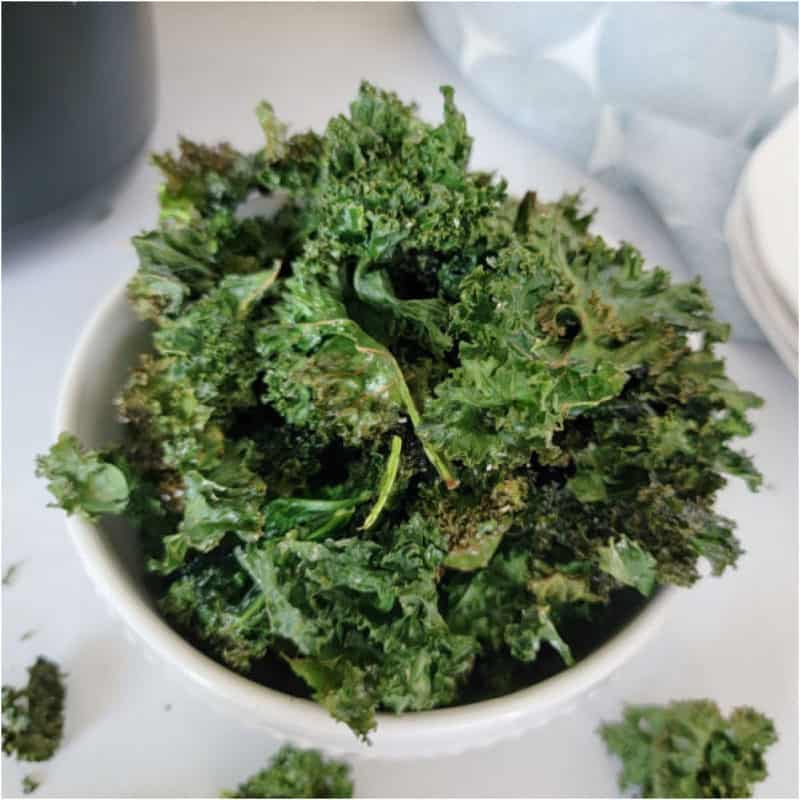 These veggie chips would be an excellent complement to any of our healthier soups! We've included a long list of seasoning ideas so that you can customize them to the soup you're serving - and your heart's delight.
Serve a basket of these homemade chips with our luscious Carrot Ginger Soup for a nourishing, plant-powered meal!
A great alternative to potato chips.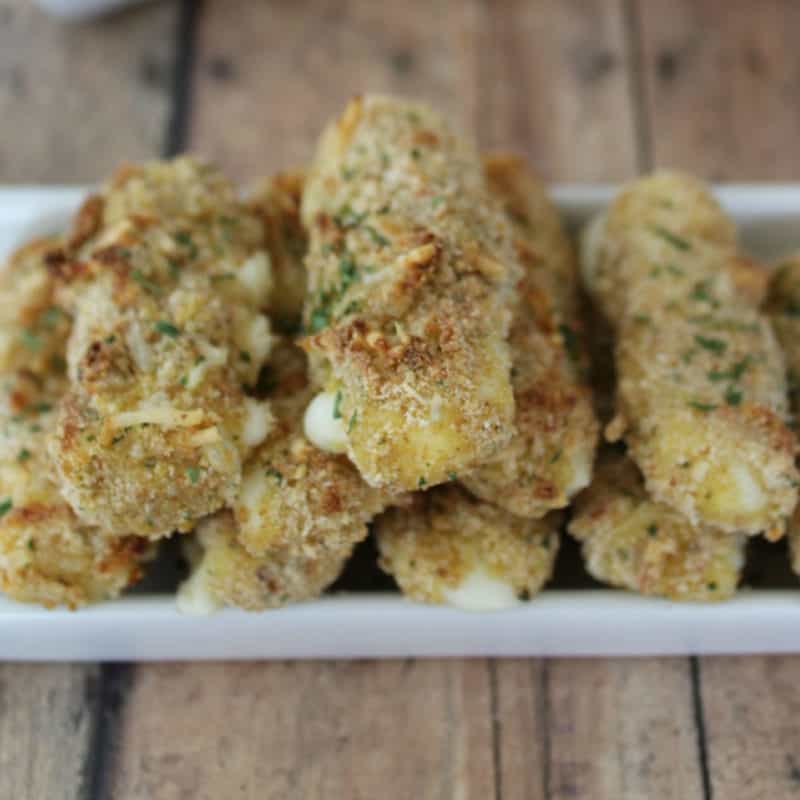 Aside from being a healthier, scratch-made version of the mozzarella sticks in the frozen aisle, these homemade ones can be yours whenever you need a gooey, cheesy treat - no trip to the store required! The recipe is easy to double and triple to the size of the crowd you need to feed.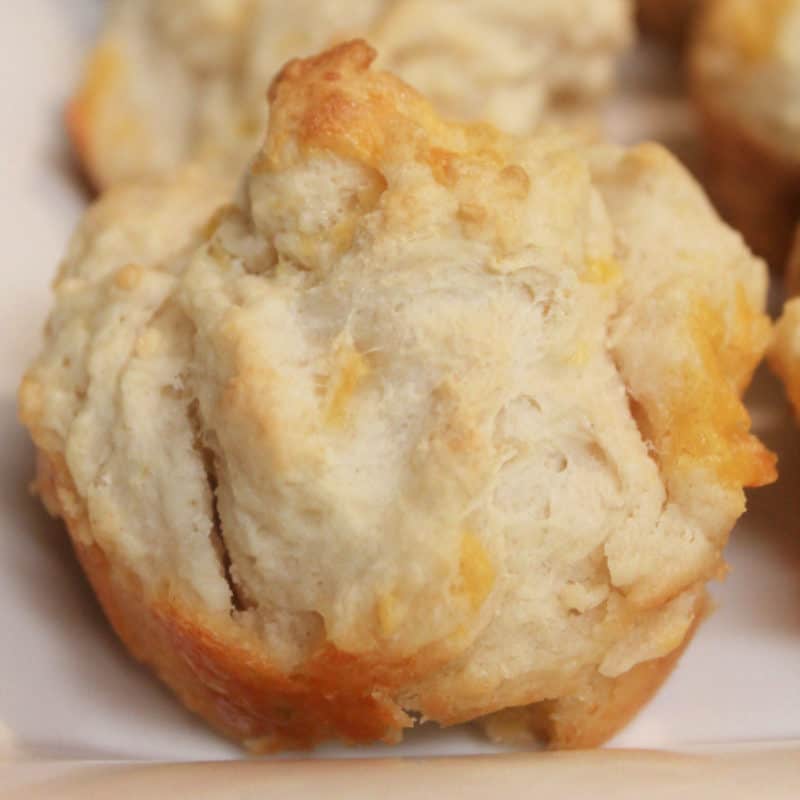 I still remember when this recipe jumped out at me from the pages of a Southern Living magazine, so when I came across these cheesy and garlicky muffins, I knew I had to recreate them in my kitchen. These savory muffins are a solid bread-based side for soup night.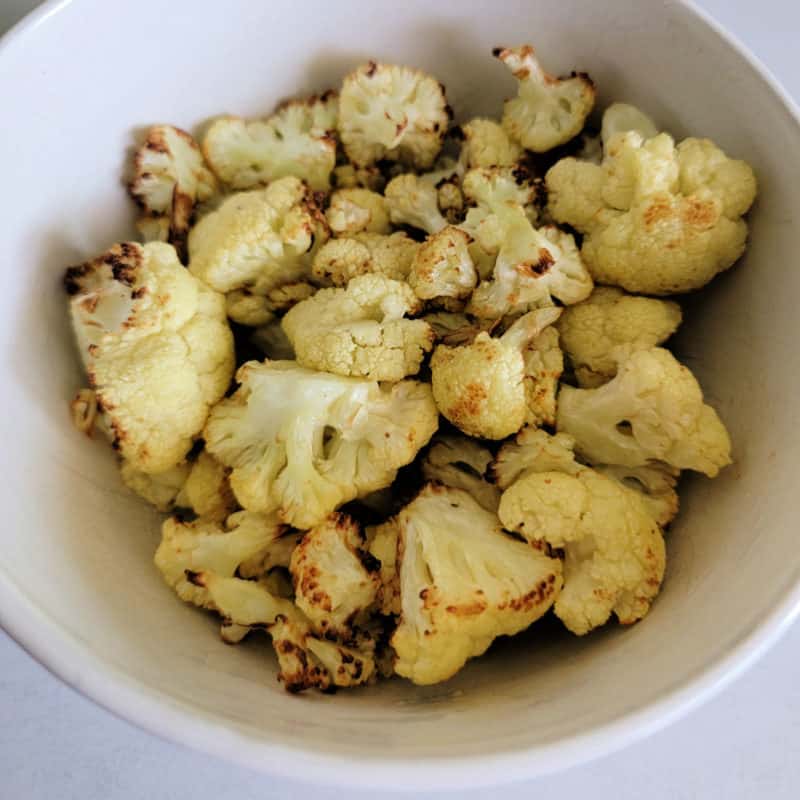 We love indulgent foods as much as anyone, but we are on board with adding healthier options whenever possible while making them taste fantastic. With this air fryer guide, you can turn any head of cauliflower into a veggie side dish that can be dressed up in many ways to pair with any bowl of soup you crave.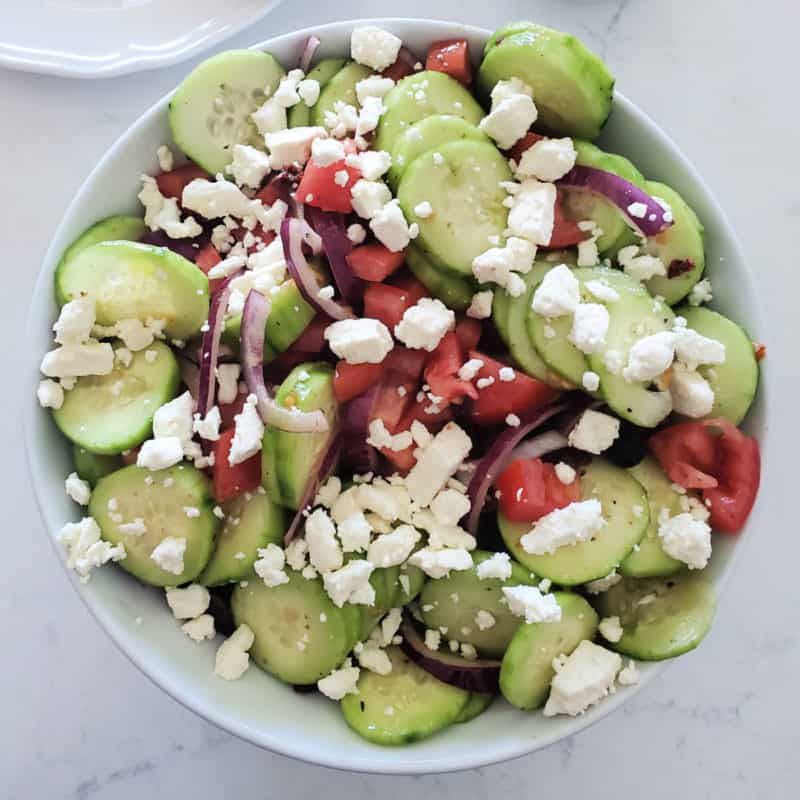 What's not to love about a light and refreshing summer salad that comes together in minutes and has just the right amount of tang to perk up any meal? We love pairing it with this rustic CrockPot Meatball Stroganoff Soup.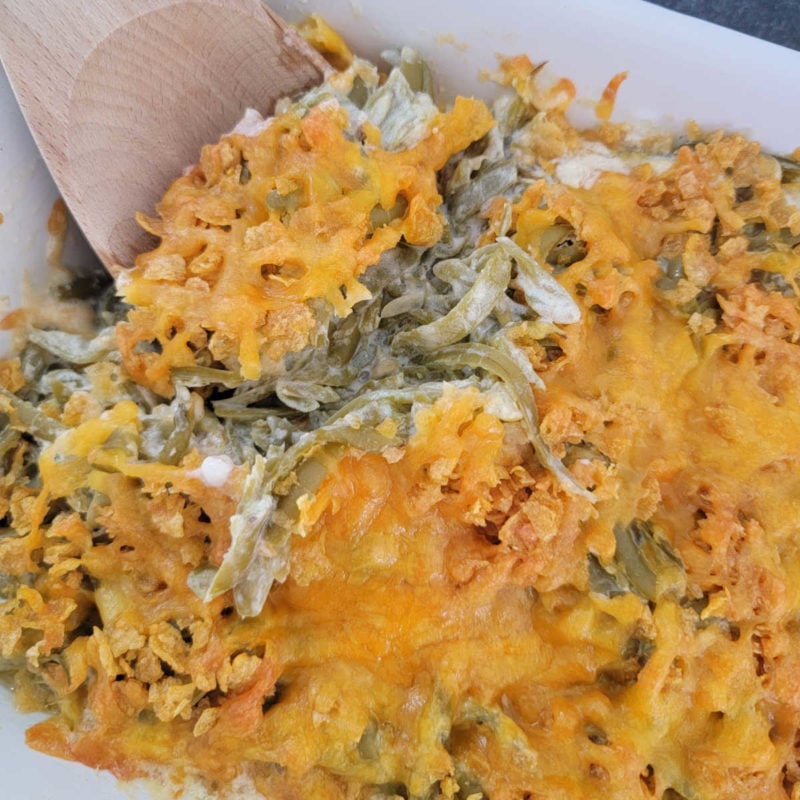 Easy cheesy green beans are the perfect soup side dish! These creamy, cheesy green beans take minutes to prep and taste amazing!
Great Recipe Collections
Game Day Appetizers - 30+ Game Day Appetizers That Score Big in Flavor! From slow cooker dips to air fryer appetizers we have the snacks you are going to want to enjoy while watching your favorite team.
Sides for Chili - From bread and biscuits to salads and more, this roundup is dedicated to all the side dish sidekicks that would pair well with the bowls of chili
Banana Recipes - Check out our favorite banana recipes for using ripe bananas and dried bananas.
Rotel Recipes - From Rotel Dip to chicken spaghetti with Rotel and Rotel Cheese Dip this collection of Rotel recipes include all the very best. Appetizers, Main Dishes, and even bread taste better with a bit of Rotel!
Ground Beef Crockpot Recipes - Easy Ground Beef Crockpot Recipes perfect for every occasion! From family dinners to potlucks these ground beef recipes are perfect!
Easy Potluck Recipes - The best easy potluck recipes for any event.
Do you love recipes? Check out our copycat recipes, dessert recipes, and our CrockPot Recipes.
Follow Tammilee Tips on MSN, Facebook, Instagram, and Pinterest, for all of our recipe posts.