The best barbecue feast needs a medley of delicious sides that come together quickly, scale up for a crowd, and complement what's cooking on the grill—after all, even the biggest meat-eaters need more than protein to fill their plates. Here's a massive list of BBQ sides for your summertime grilling needs!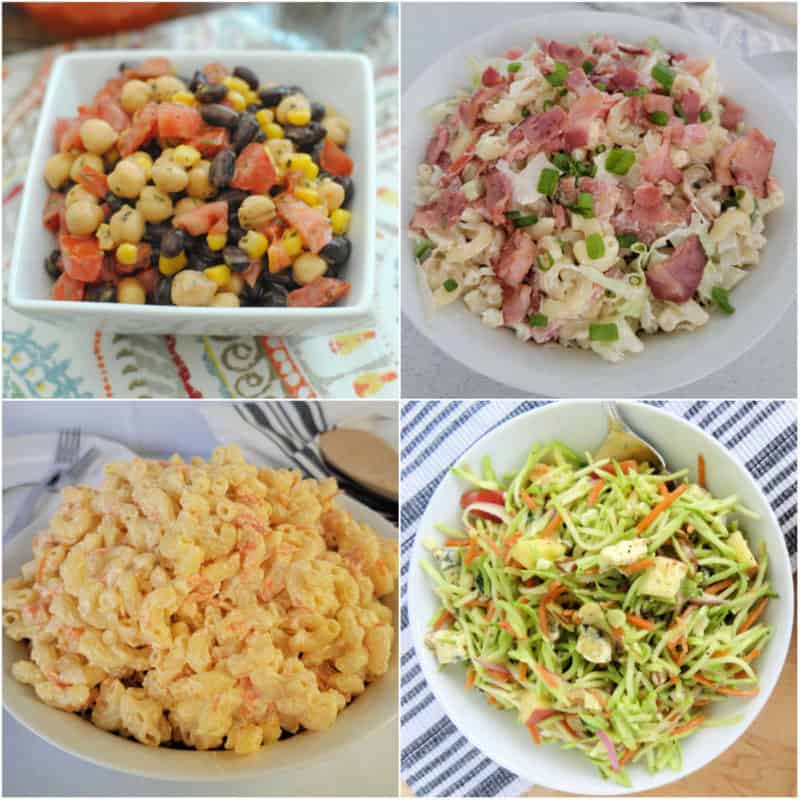 30+ Perfect Sides for Your BBQ Feast
These side dishes for BBQ are perfect for your barbecue feast! Whether you are cooking dinner at home or barbecuing for a group these BBQ Side Dishes will work great.

You don't have to wonder what sides go with BBQ anymore. Time to fire up the grill, make some great hamburgers, steaks, grilled chicken or your favorite barbecue dish.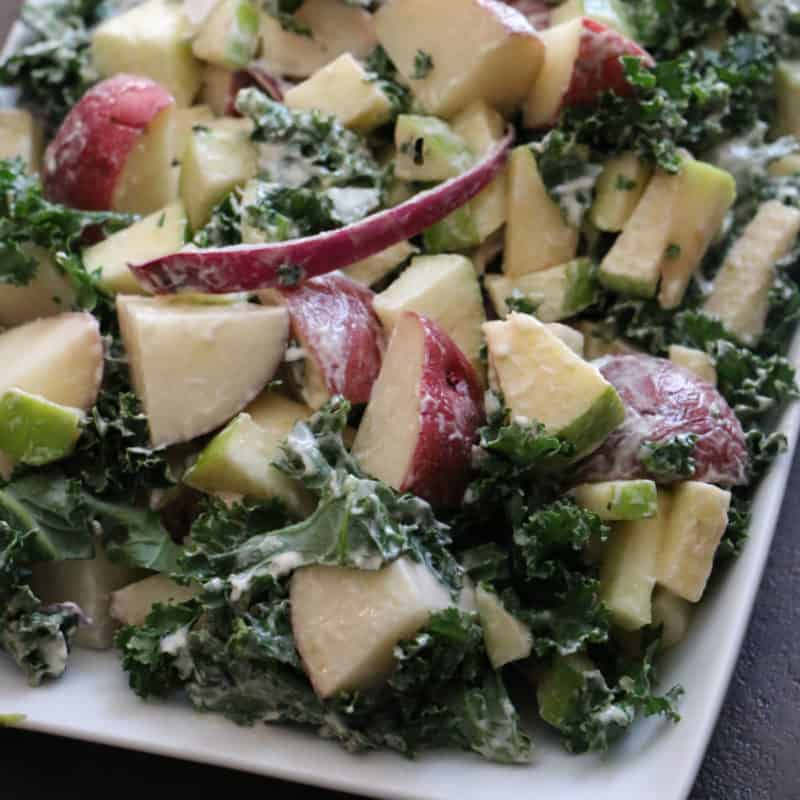 We start seeing potato salad become a thing again as soon as the weather begins to defrost. If you like the idea of potato salad but want something fresher, you'll love this twist on a classic featuring leafy kale, sweet and crunchy apples, and a homemade Dijon dressing that begins with Miracle Whip.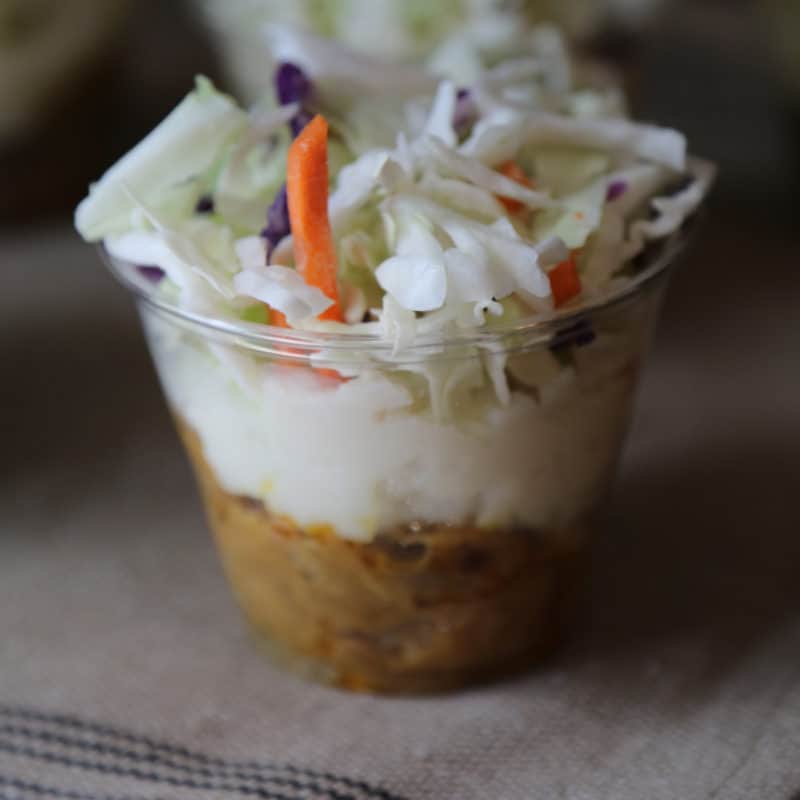 Meat is already on the menu, so why not a handheld appetizer that combines three cookout favorites - coleslaw, pulled pork, and mashed potatoes - in one yummy bite? Assembling it in plastic cups makes it scalable, not to mention portable and made for mixing and mingling in the summer sun!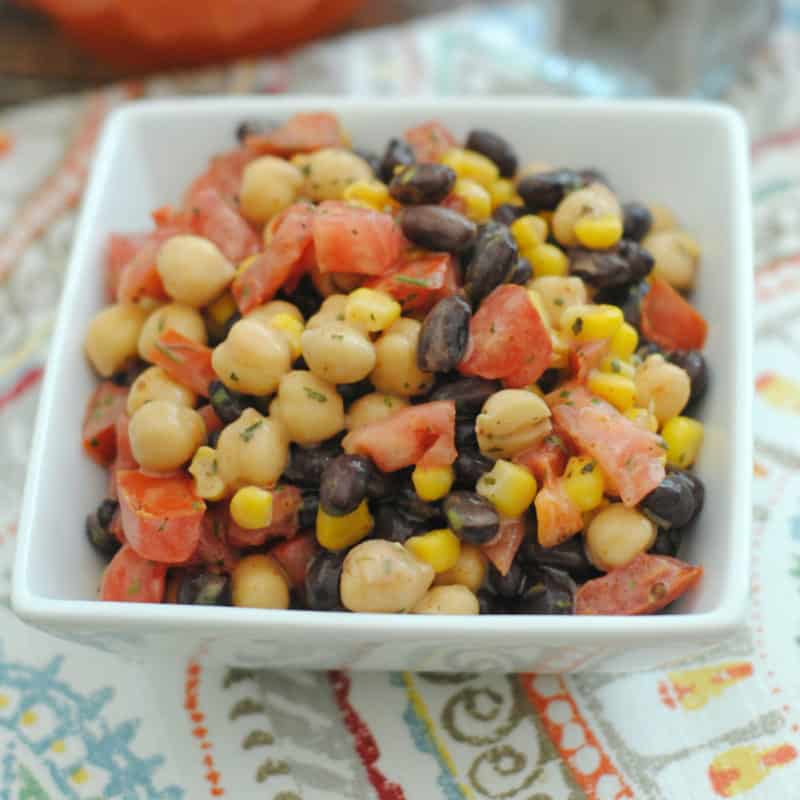 This refreshing salad is chock-full of fresh corn, diced tomatoes, belly-filling black beans, and chickpeas and is loaded with Southwestern flavor! It would be excellent with our Crock Pot Mexican Pulled Pork or Slow Cooker Mexican Chicken Tostadas if you pull out the slow cooker in addition to the grill during grilling season.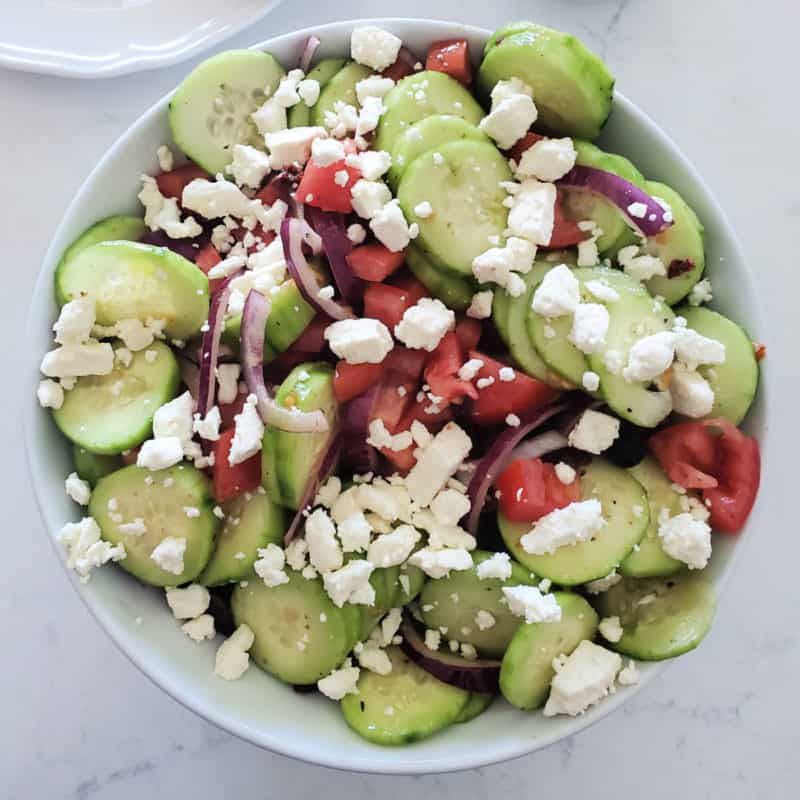 This lettuce-free cucumber salad is perfect for balancing out a meat-heavy plate, and the Greek flavor from the sun-dried tomatoes, Kalamata olives, red onion, and feta tossed in a lemon-oregano dressing will leave you wanting more. We like it prepared as-is, but you can add grilled chicken for extra protein.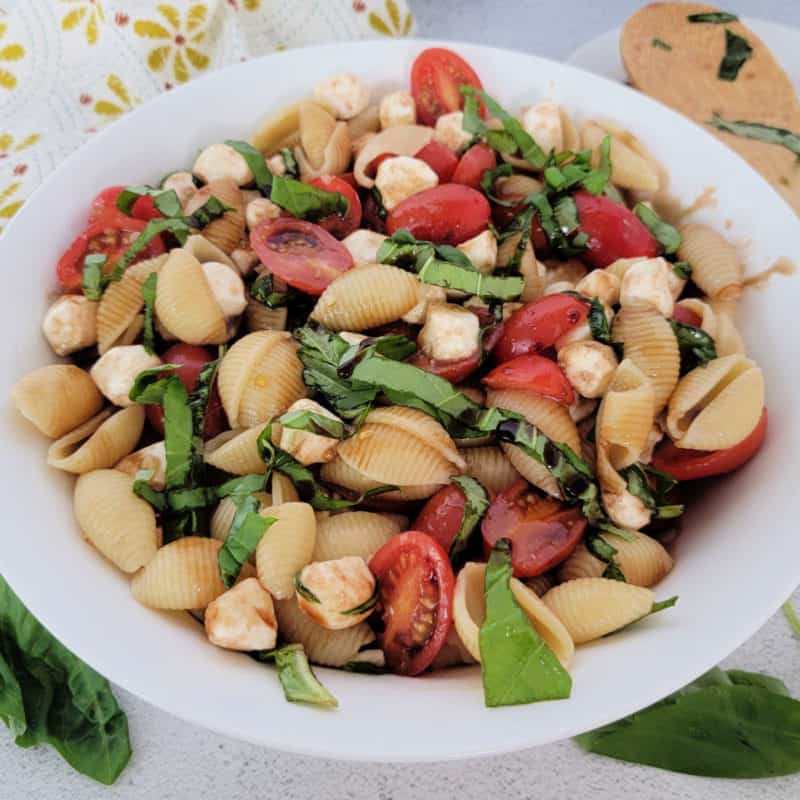 Pasta salads are fantastic when you crave pasta but want something refreshing and cooling, and leftovers are always better the next day! Did you know that Caprese salads get their name because the cherry tomatoes, fresh mozzarella, and basil resemble the colors of the Italian flag?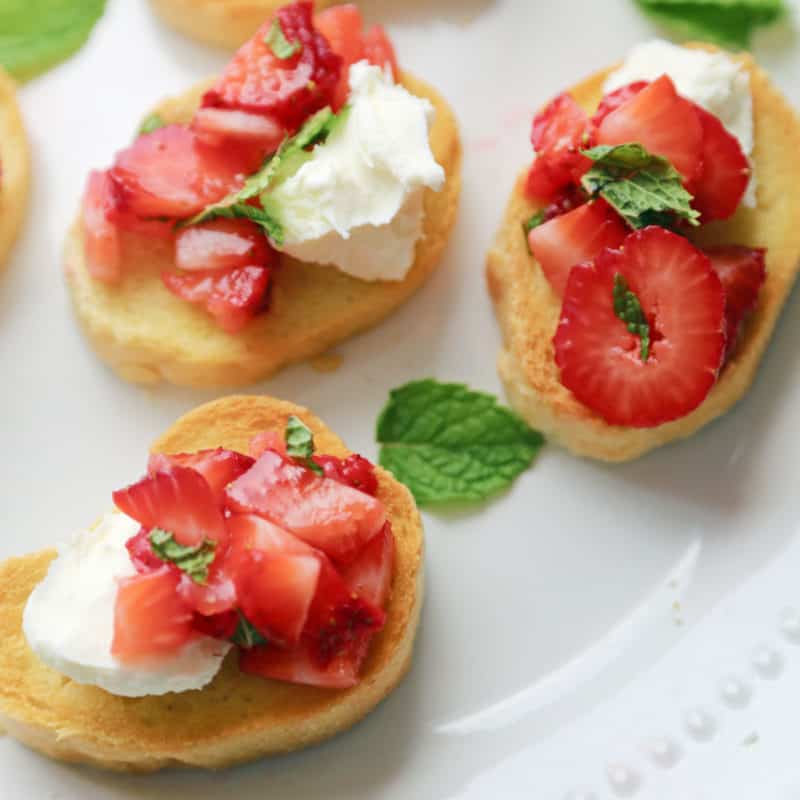 This delightful take on a traditional Italian appetizer features summer strawberries, cooling mint leaves, and a creamy blend of ricotta and goat cheese atop toasted baguette slices. We have also used mascarpone and loved it.
Classic macaroni and cheese is the perfect comfort food complement to any meat entree, and it's neutral enough that it won't take away from anything cooking on the grill. This recipe is oven-free, which is a plus during the summer months when turning the oven on means heating the house.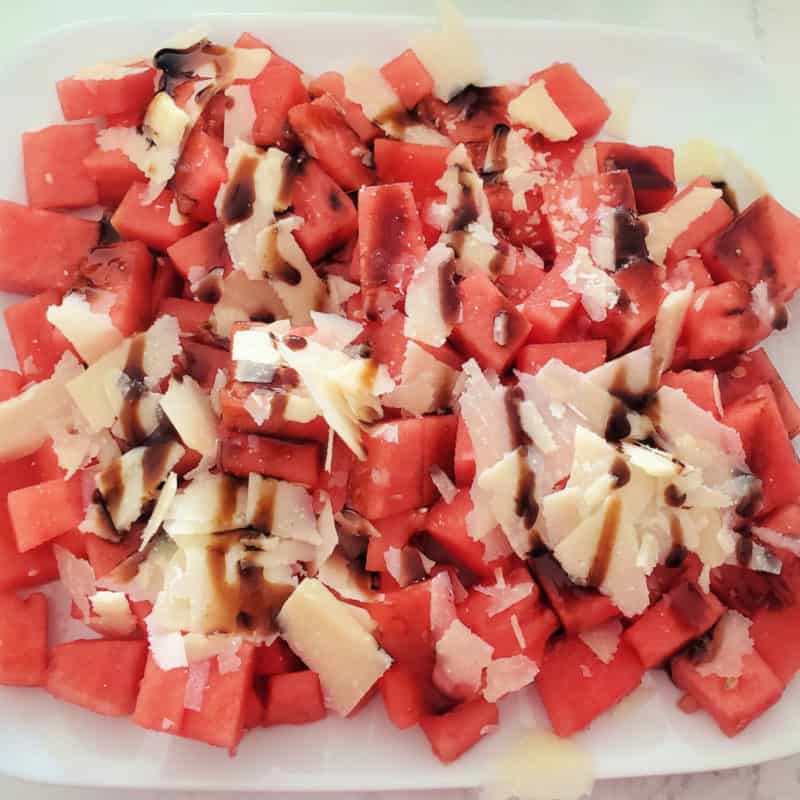 This three-ingredient, sweet-meets-savory summer salad with cooling watermelon chunks and Pecorino Romano shavings dressed in balsamic glaze proves that a dish doesn't need to be complicated to be satisfying.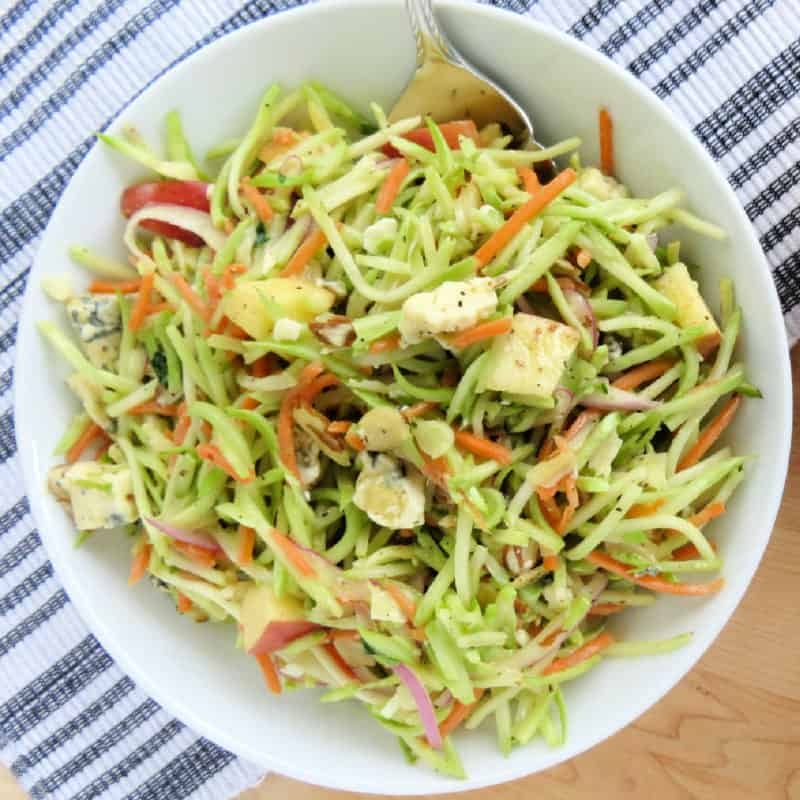 We dress up a bag of broccoli slaw with sweet apples for crunch and flavor, onions for tanginess, funky blue cheese, and a homemade honey-Dijon dressing for a take on coleslaw that's fantastic for anyone who isn't a usual fan of this mayonnaise-based salad.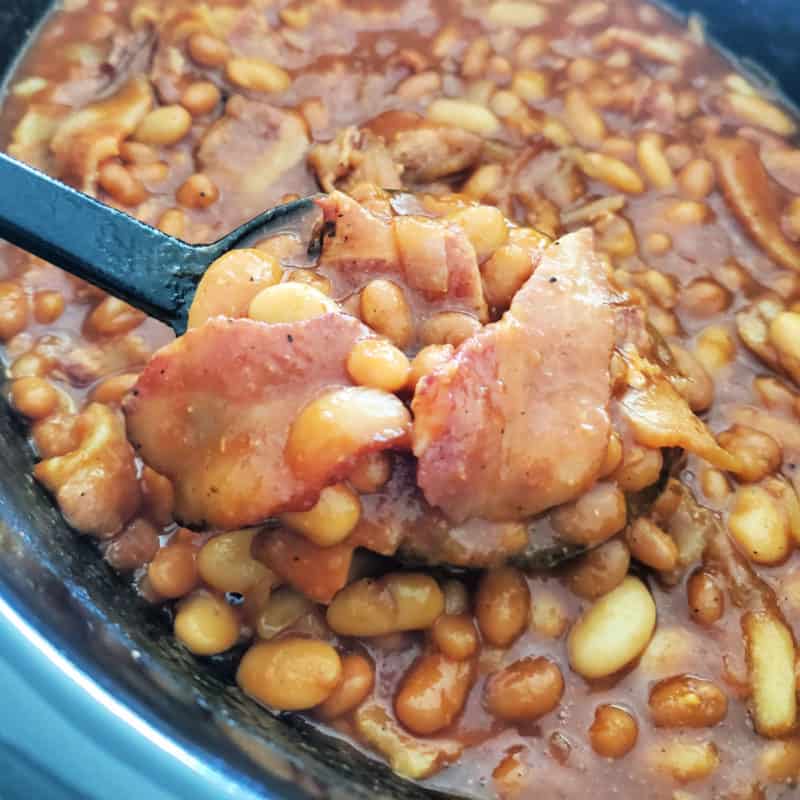 Here's a hot barbecue side that, thanks to the CrockPot, delivers big on flavor without laying a finger on an oven! We love the yumminess that cooking the beans in bourbon gives them, but you can swap it for apple juice if you prefer an alcohol-free version or are serving it to kids.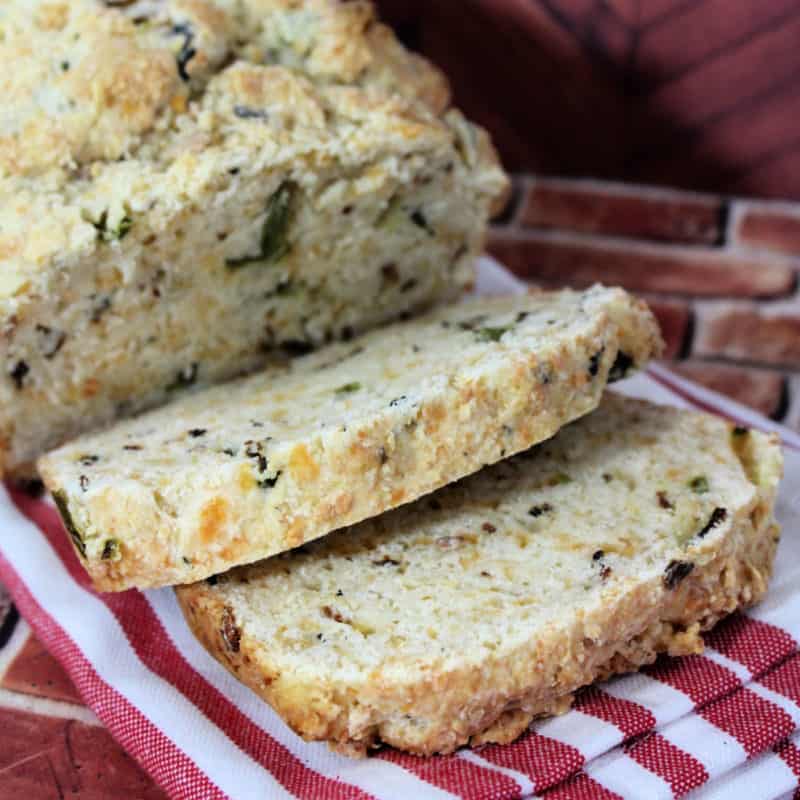 We love cornbread with our barbecue as much as anyone, but the bacon, cheese, and spicy jalapeños in this scratch-made savory bread complement a feast in a swoon-worthy way.
The bacon and dairy-based ingredients swap out quickly with meatless and plant-based alternatives, so your veggie friends don't miss out.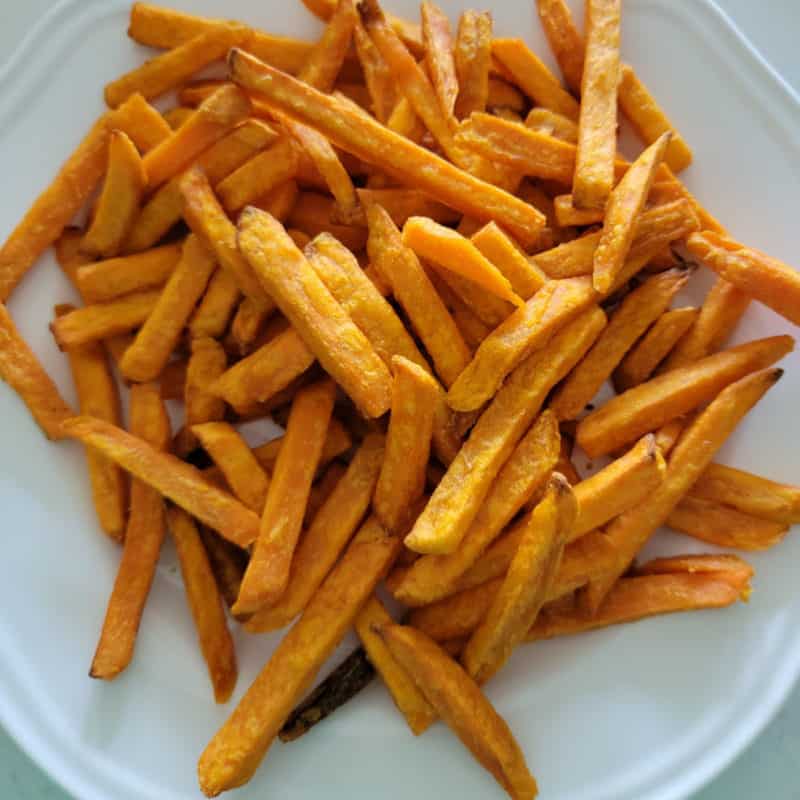 You can use your air fryer to crisp up sweet potato fries to golden perfection, eliminating more oven use during the hot summer months. Check out our how-to for regular French fries if you prefer the traditional version, and don't forget the dipping sauce!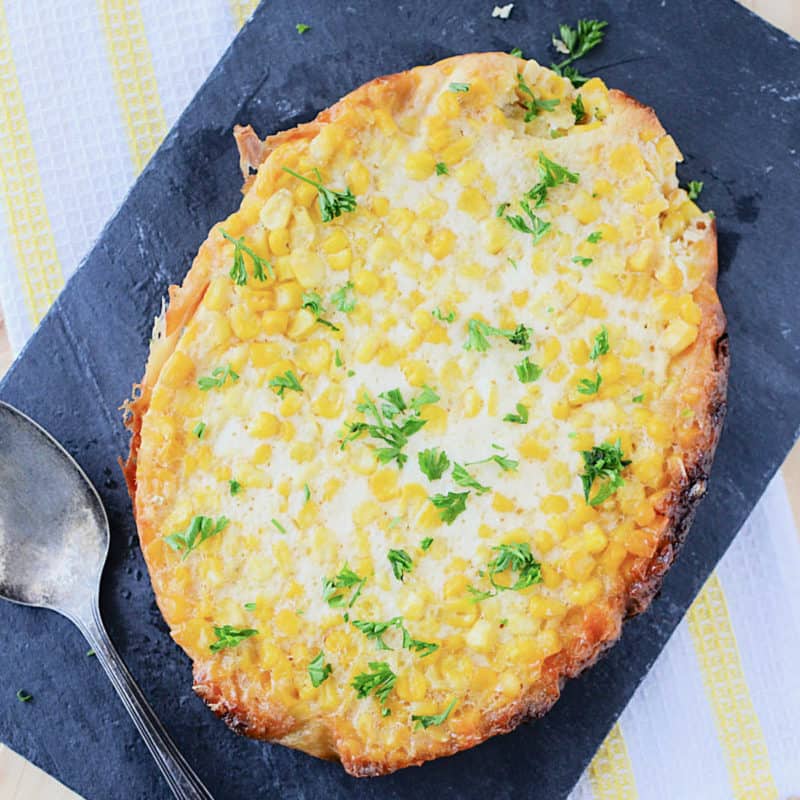 Corn has long been a staple of the American diet for its abundance on the land. Did you know that corn pudding is a blend of traditional Native American and English cuisine brought to the New World by the first settlers?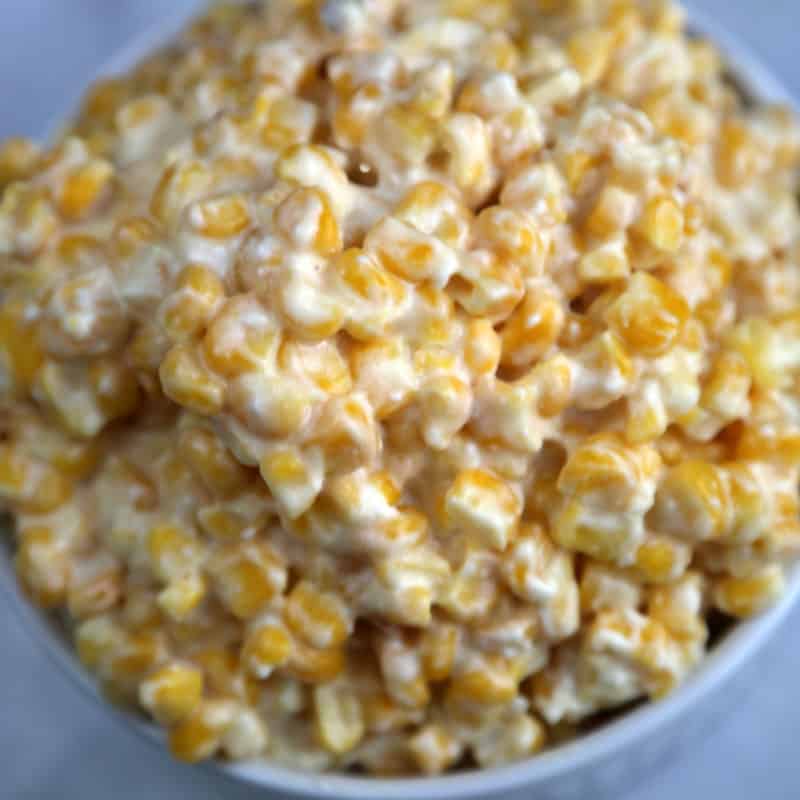 Skip the canned stuff and make this super-customizable, oven-free version of cream-style corn! We love enjoying it as-is or adding custom additions to pair with the rest of the feast, like bacon for meatiness or even jalapeños and green chilies if anyone you serve craves heat.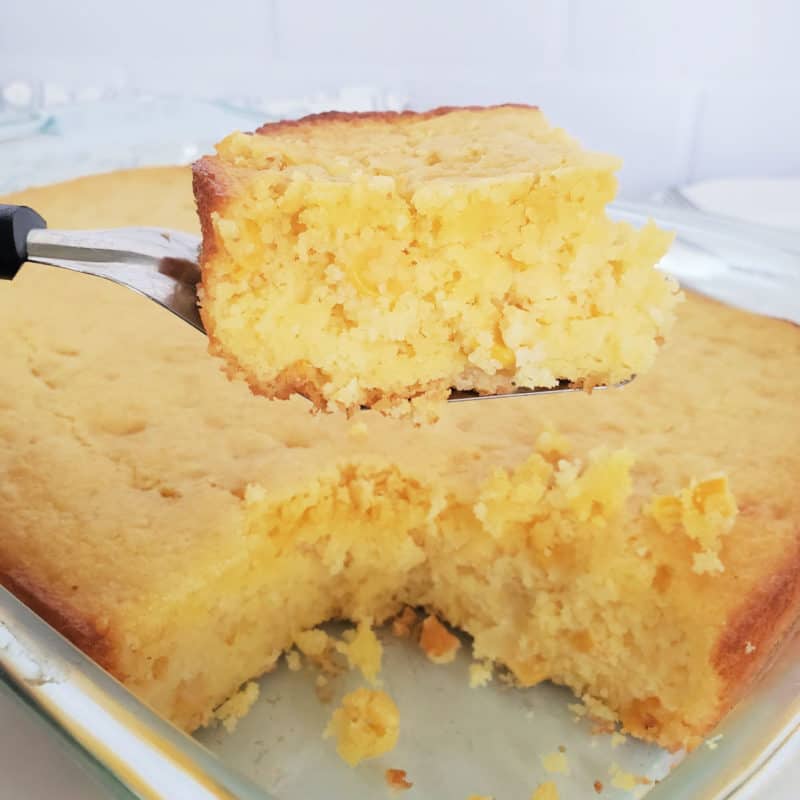 This effortless cornbread recipe is one of the most popular we've shared on the site! It begins with two boxes of Jiffy Corn Muffin Mix, gets the perfect tang and fluffiness from sour cream, and is a treat with a layer of our Copycat Texas Roadhouse Butter on top.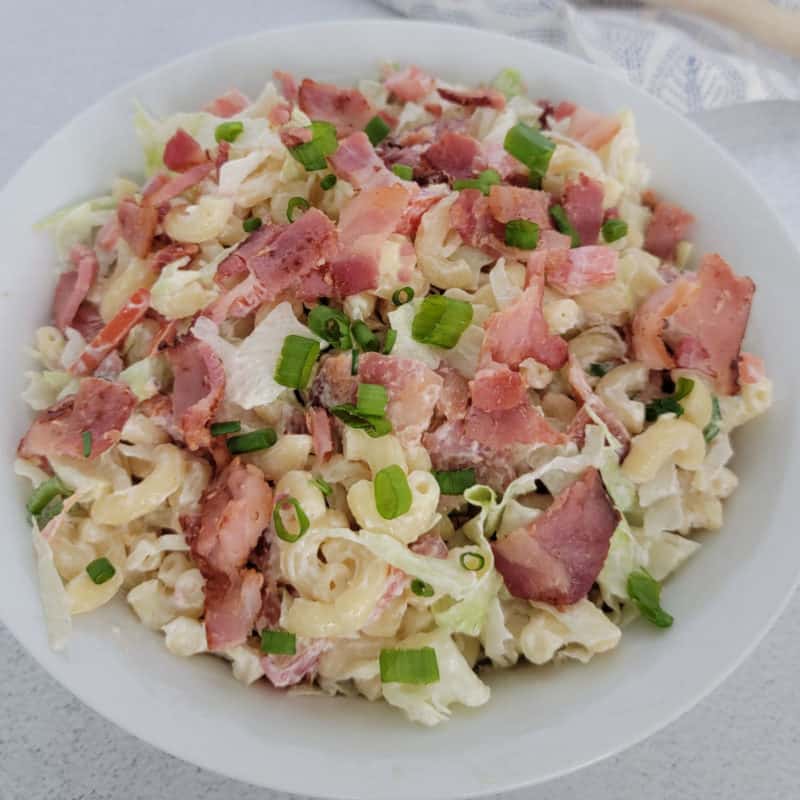 Anyone who loves the sandwich during lunchtime will love this fun twist that replaces the bread with elbow macaroni! Pair it with our BLT Dip and crackers or toasted bread for double the BLT yum at your summer cookout.
This is one of our favorite twists on classic macaroni salads.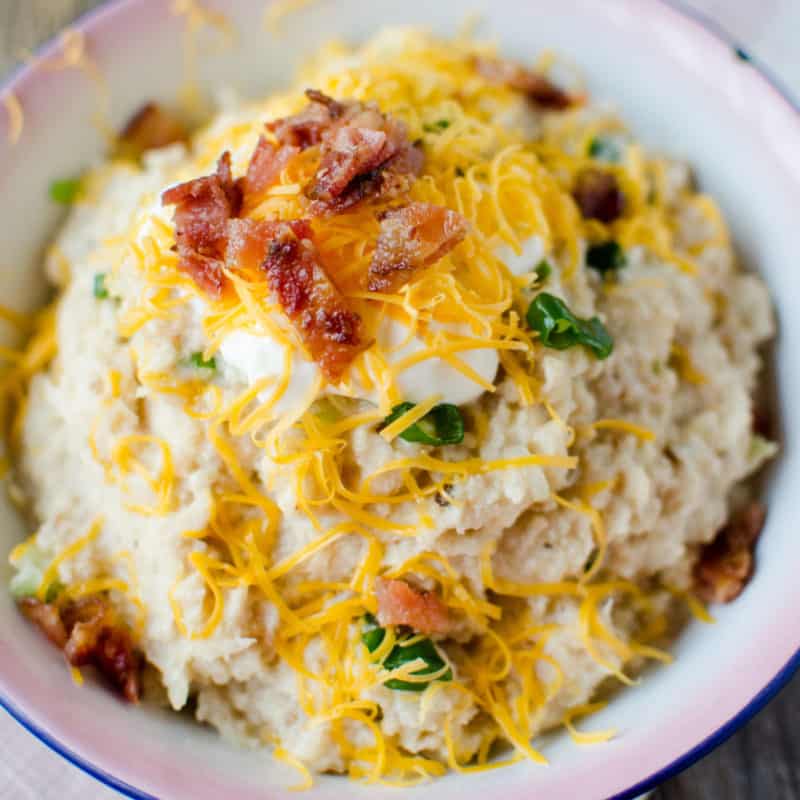 This veggie-powered take on traditional loaded mashed potatoes sees a lot of use in our kitchen! We love pairing it with our summer grilling favorites as much as we love serving it as a holiday side dish.
Top with shredded cheddar cheese, bacon, fresh herbs for the perfect side dish.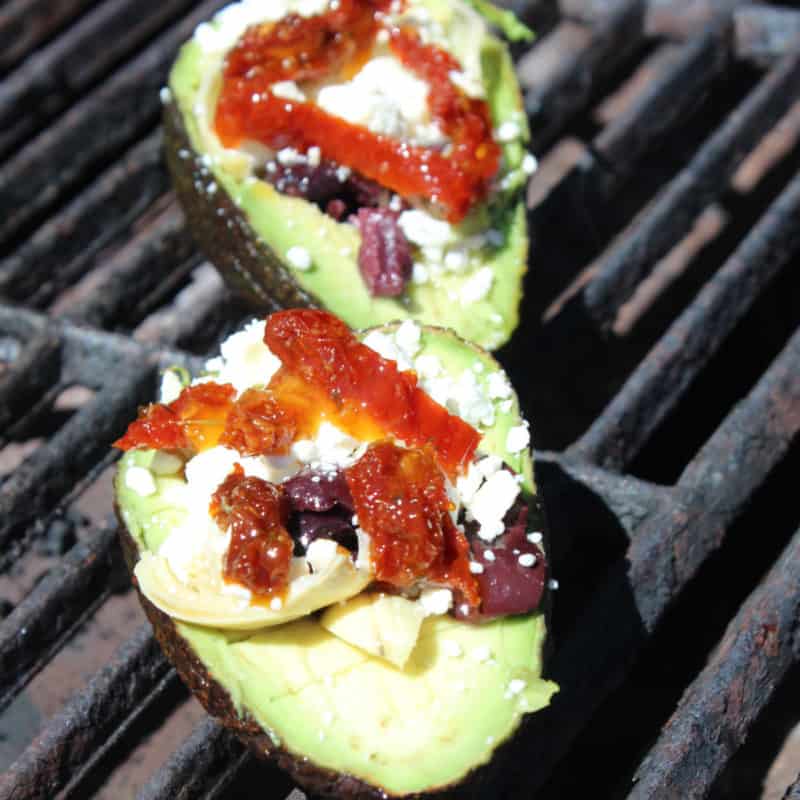 You've already got the grill out, and meat isn't the only thing that cooks well on a grill! Feel free to swap out the Greek toppings with options that pair well with your barbecue feast.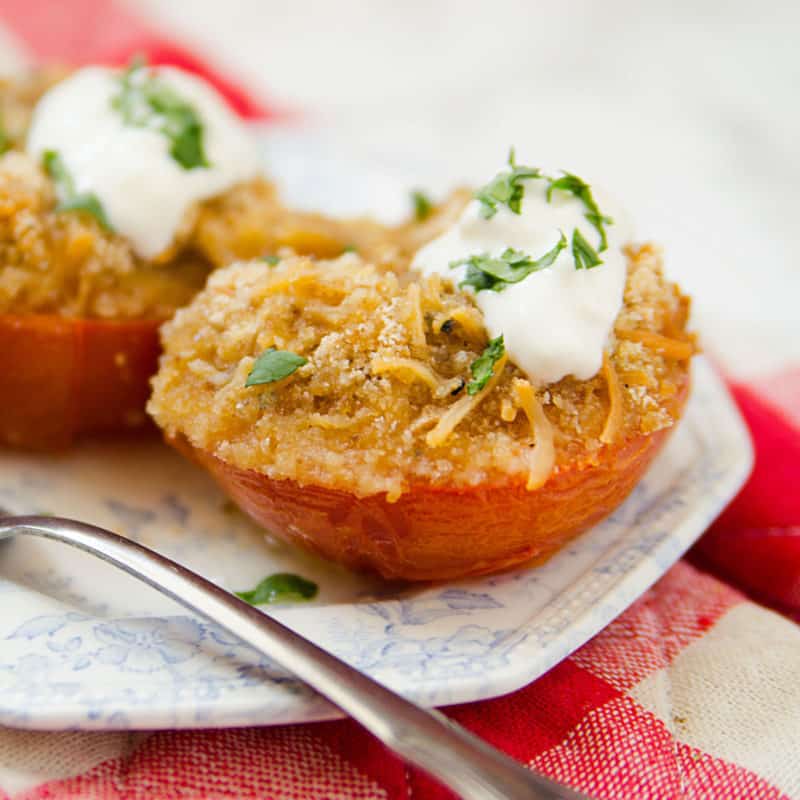 Summer is also tomato season, so why not enjoy some fresh ones at their peak? These cheese-stuffed tomatoes come together in your slow cooker and are a vegetarian-friendly barbecue side dish option.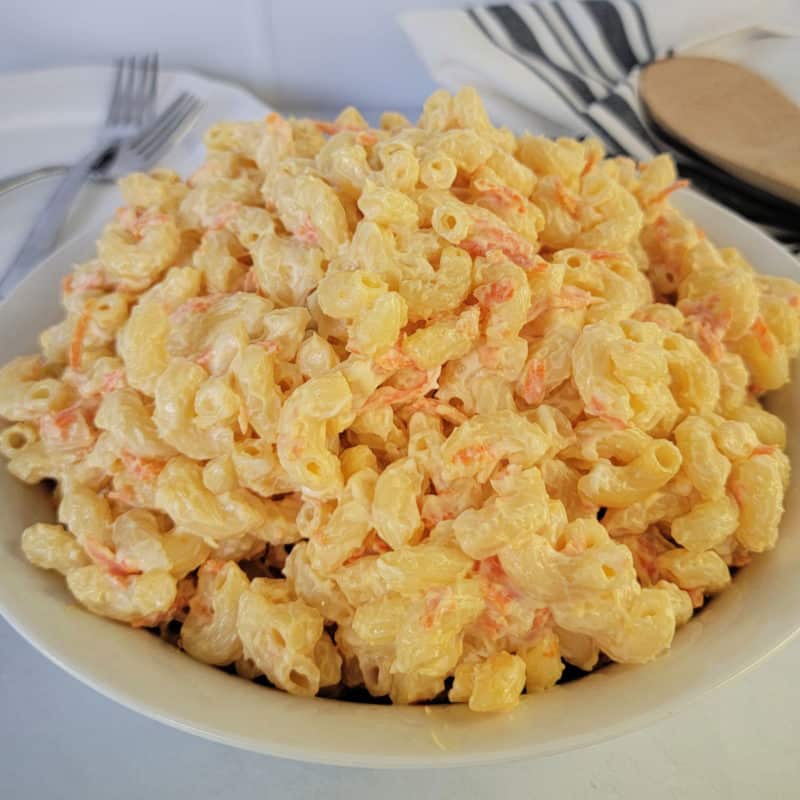 Anyone who has read the blog knows how much I love Hawaii for my time on the Big Island in college. This standard part of a Hawaiian lunch plate would be a fantastic side for a summertime luau or tiki party. Don't forget the Hawaiian Pulled Pork, Hawaiian Chicken, and Hawaiian Hurricane Popcorn as a between-meal snack!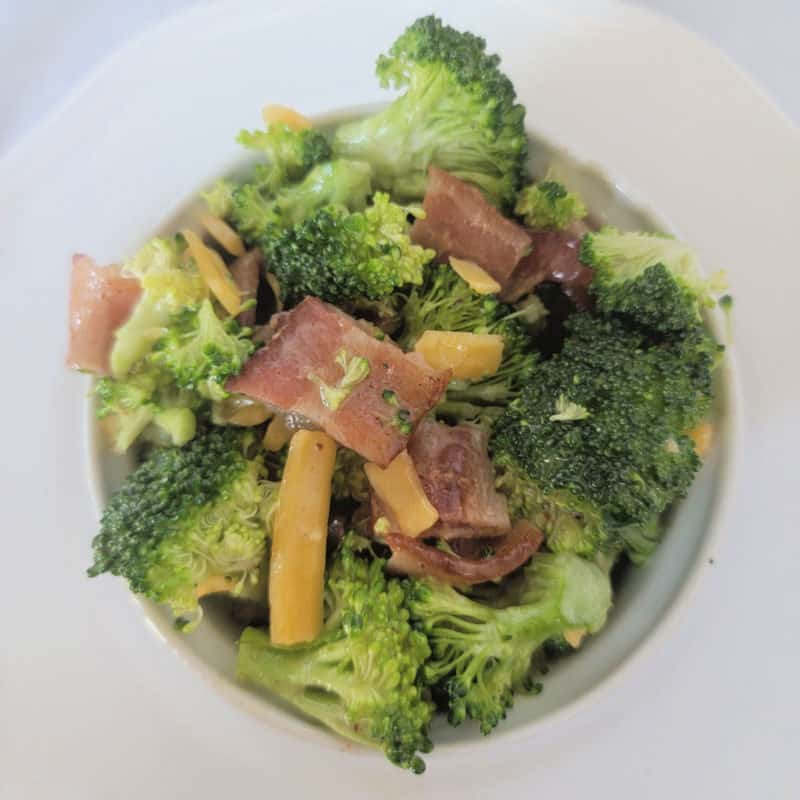 Check out the recipe post for more on the "secret ingredient" that gives this irresistible broccoli and bacon salad its flavorful magic. It's a true year-round favorite in our kitchen!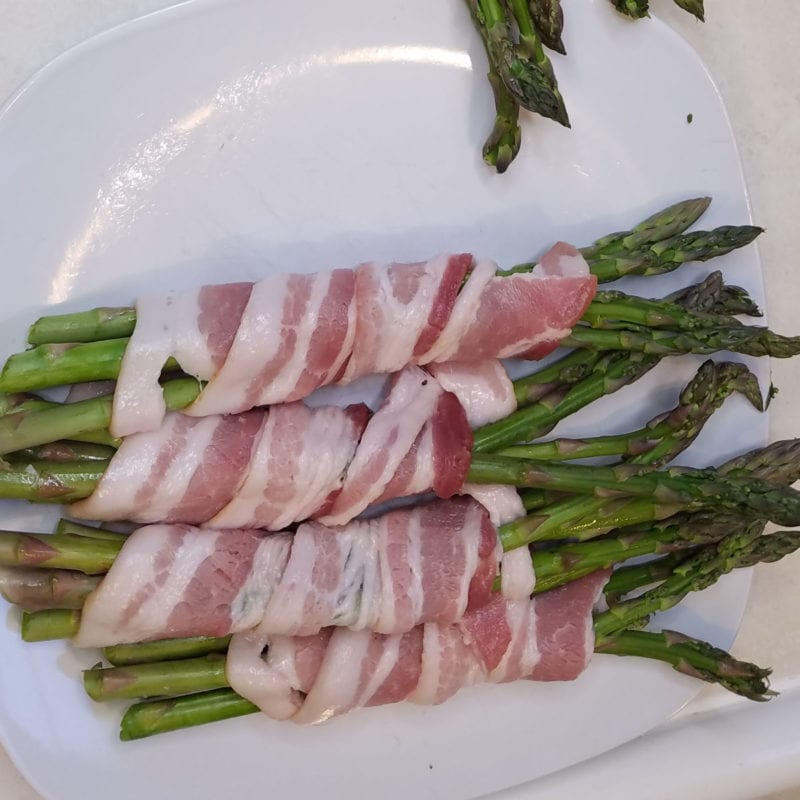 Asparagus is one of those veggies that doesn't need a lot to make it sing. You can make these bacon-wrapped asparagus stalks right on the grill for a neat flame-grilled barbecue side dish!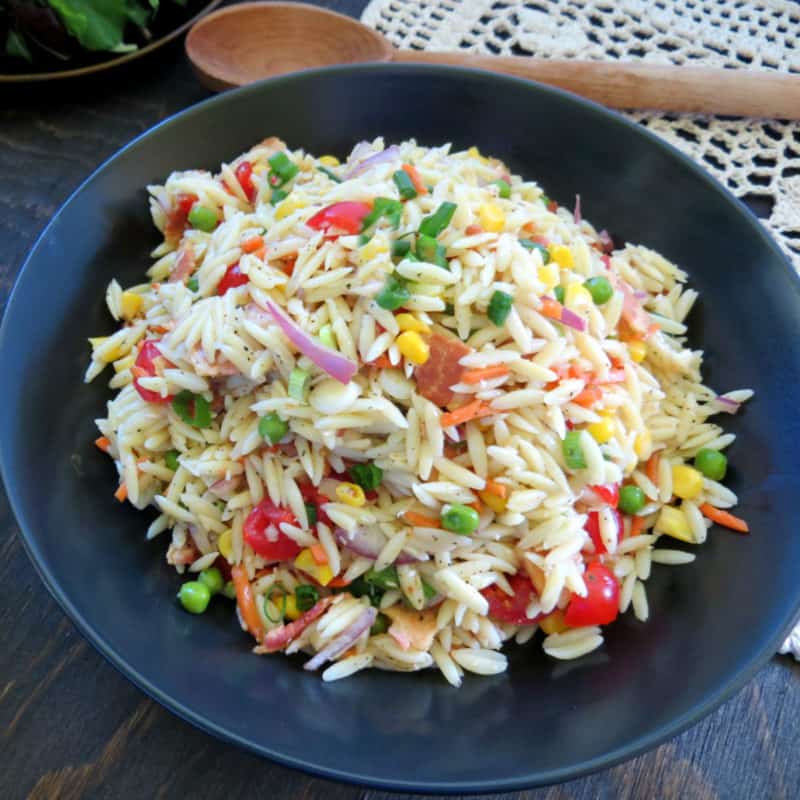 We love the pops of color throughout this summer salad from the corn, peas, tomatoes, carrots, onions, and bacon; they look stunning on a dinner table! The parmesan vinaigrette complements the bacon wonderfully and is the delicious "icing" on top of a beautiful salad.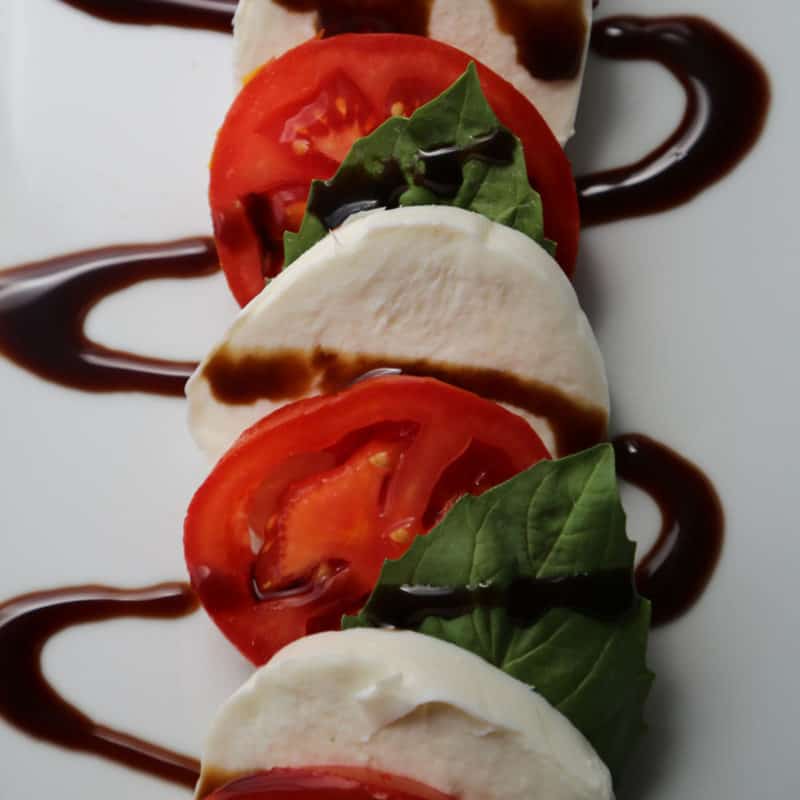 This fresh Italian salad classic is so simple to assemble that calling this four-ingredient side dish a recipe seems a little extra. From salads to grilled cheese sandwiches, the balsamic glaze gets rounds of uses in our kitchen.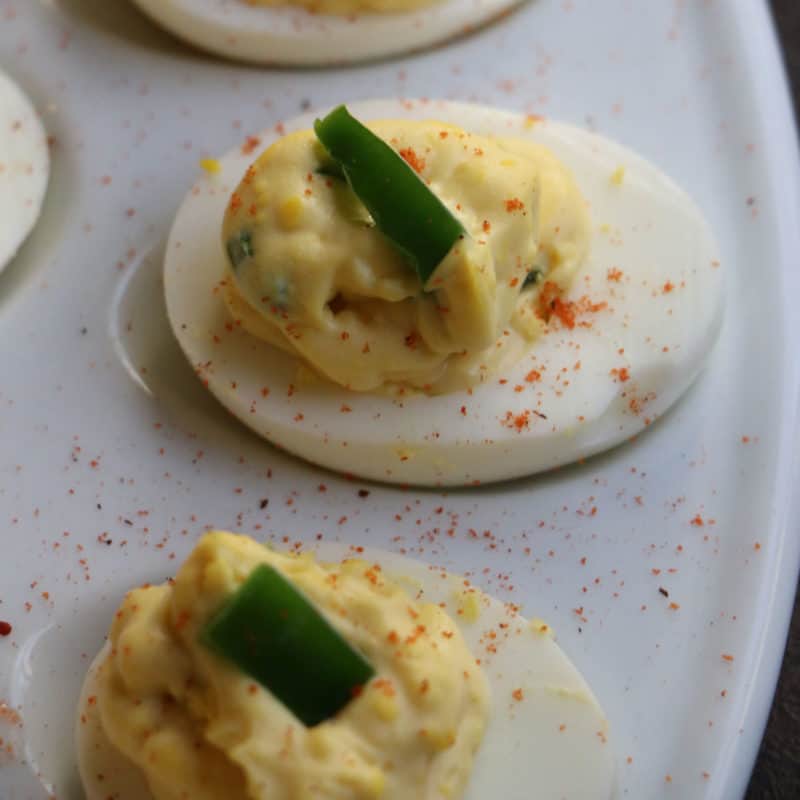 We've seen many platters of these deviled eggs with a kick disappear at parties and cookouts we've hosted. If you've never made them before, you'll be pleasantly surprised by how easy they are to make, and we've included a complete recipe walkthrough to guide you every step of the way.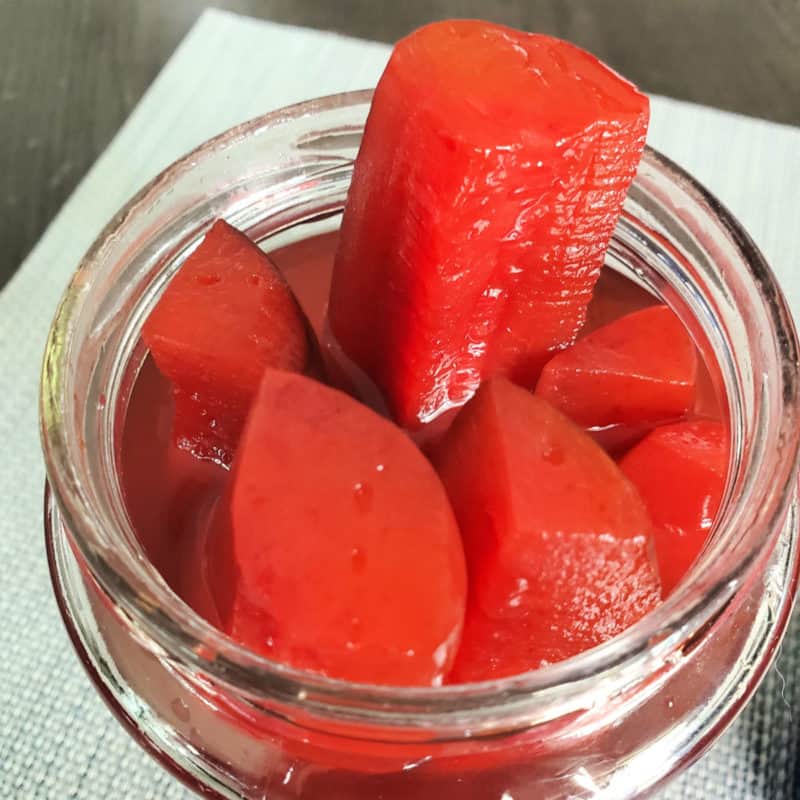 Adding color to mealtime never gets old, and with these Kool-Aid Pickles, you can access an entire rainbow of 22 flavor-based shades to add kid-friendly fun to your next barbecue or potluck.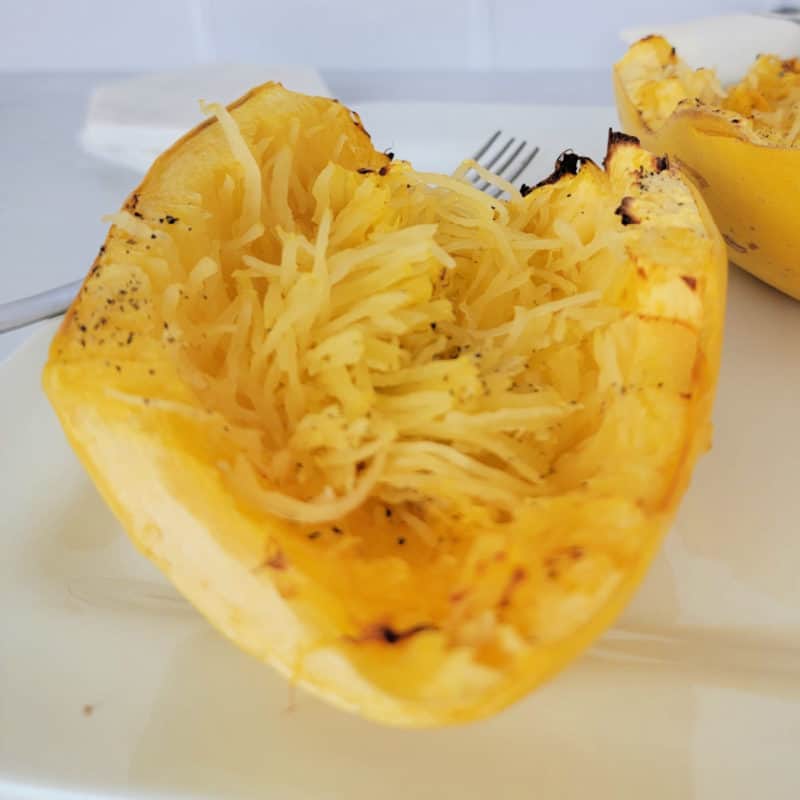 Spaghetti squash is a unique yellow veggie named for how its insides look like spaghetti noodles. With this air fryer how-to guide, you'll be on your way to a quick and delicious roasted vegetable side dish for your cookout that doesn't require touching an oven.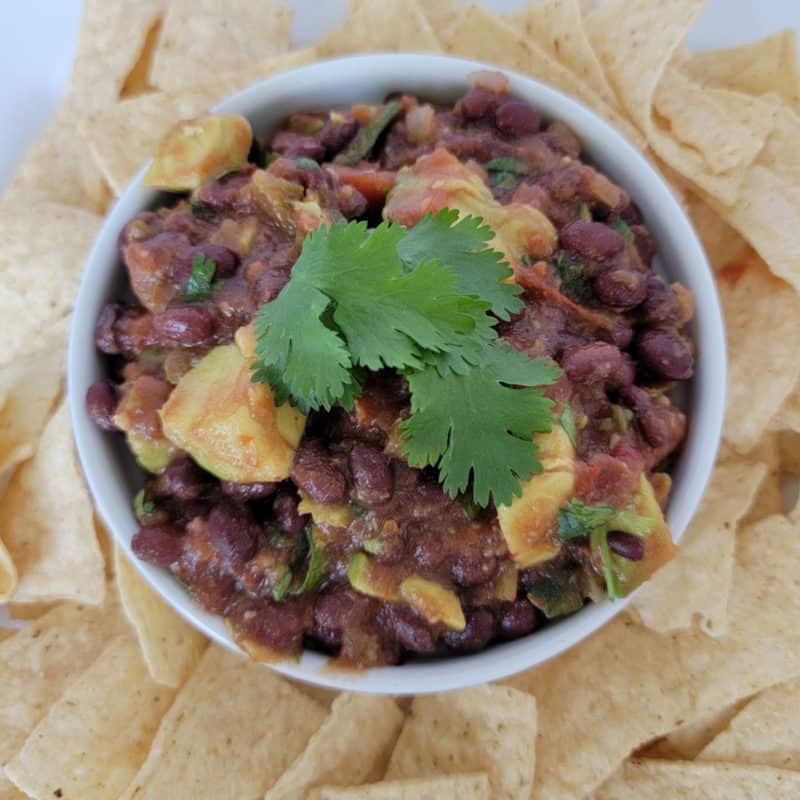 This versatile black bean salsa is yummy with sturdy tortilla chips or as a topping for any south-of-the-border or Tex-Mex meats you plan to grill. It is 100 percent plant-based, giving vegetarian and vegan guests an extra option to munch on.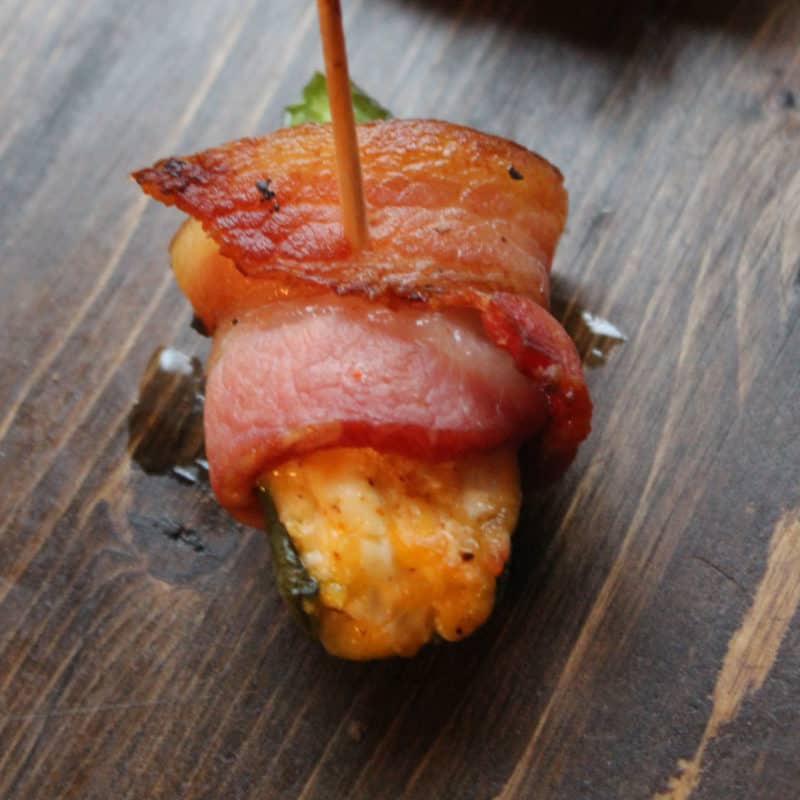 Meet the classic jalapeño popper you know and love, only cheesier and wrapped in delicious slices of thick-cut bacon. We have yet to try this method, but we're sure you could fire these up on the grill for a grilled version.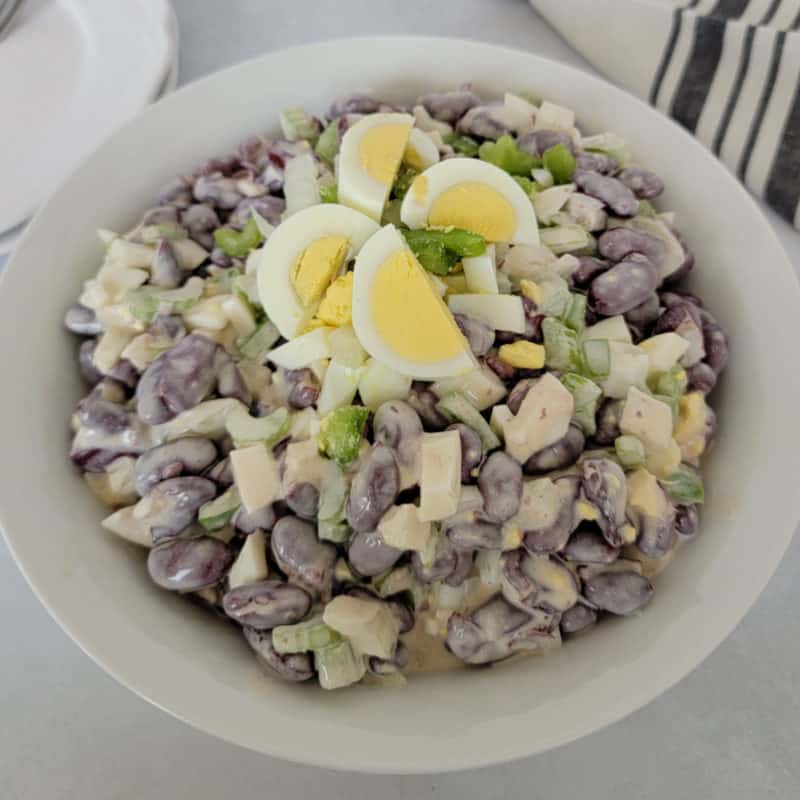 I am a native PNW gal, while my husband, John, is from Alabama, and one of our favorite ways of connecting has been through the many dishes we've shared and introduced each other to in the kitchen.
Here's a yummy Southern salad featuring canned kidney beans, green peppers, celery, and hard-boiled eggs in a mayonnaise and pickle juice brine dressing!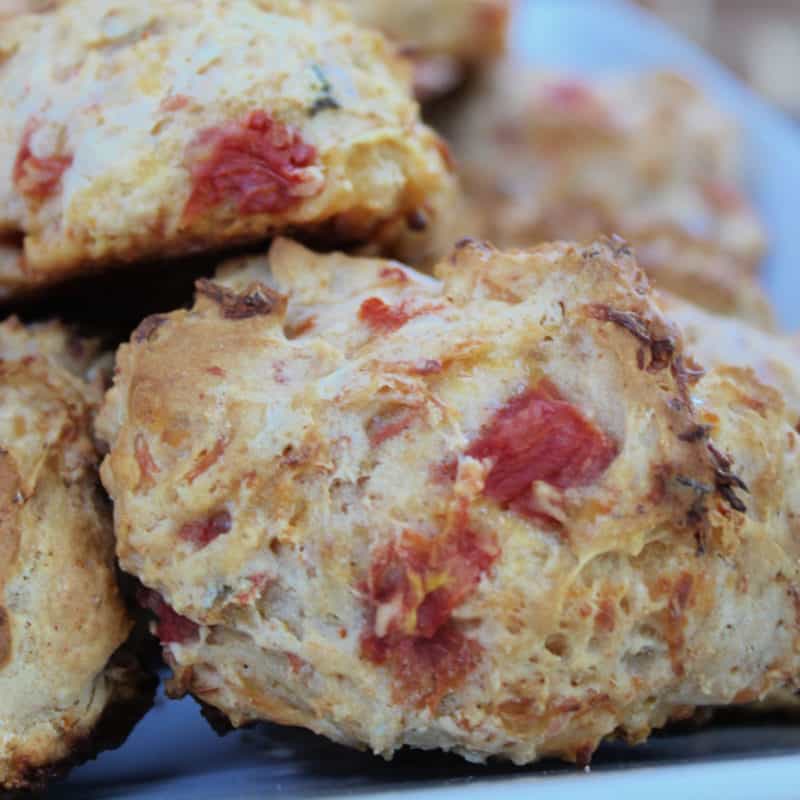 These savory biscuits with a kick take inspiration from the spicy rolls served at a local Kalispell bakery, and they're a fantastic carb-based side dish for any cookout or grilling session.
We love that they come together with pantry basics for easy replication; these begin with a box of Bisquick Baking Mix, taco seasoning, and a can of Rotel Diced Tomatoes and Green Chilis.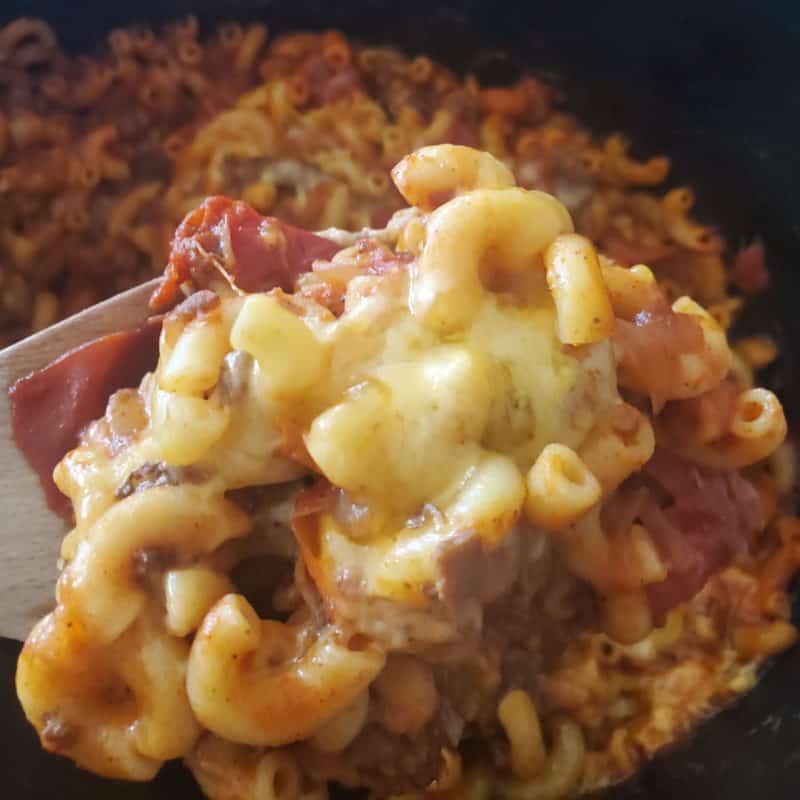 We shared our slow-cooker classic Mac and cheese earlier in the roundup, so here's a chili-loaded one if you crave something heavier—emphasis on loaded! This CrockPot recipe is one of our most popular shares on the site.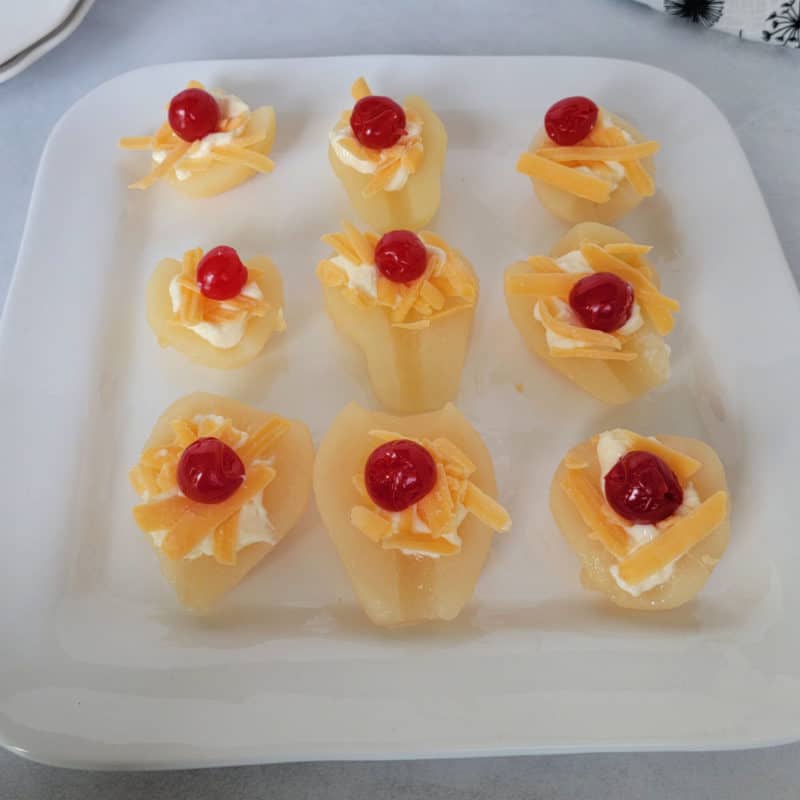 This sweet-meets-savory Southern pear salad is fantastic if you crave something on the sweeter side to balance the saltiness of the grilled meats on your plate. Each pear half has a dollop of mayonnaise, but you can easily swap this ingredient with cottage cheese or cream cheese for a different flavor.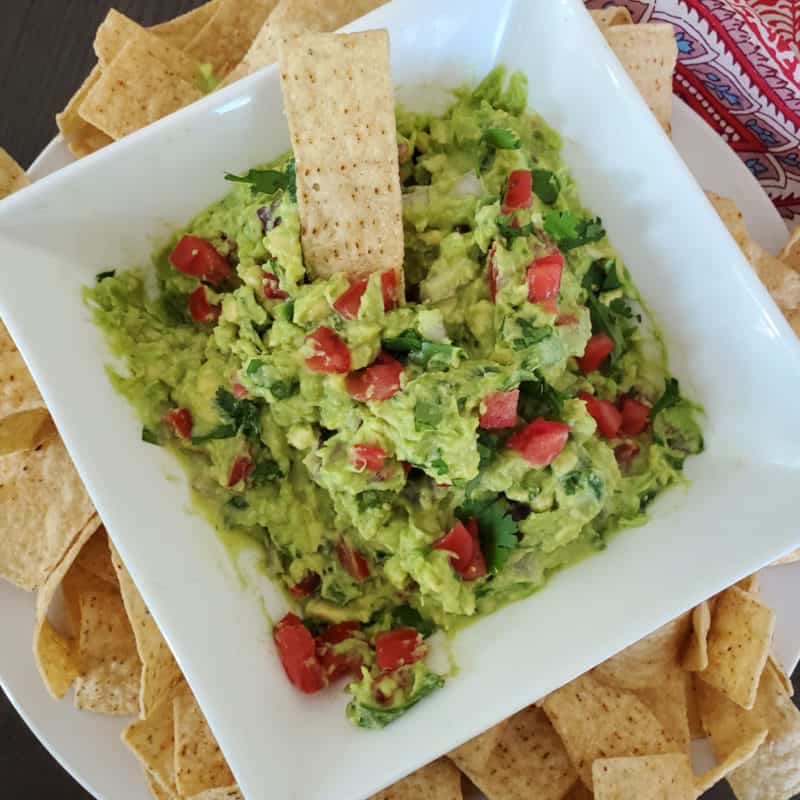 Summertime is all about fresh eats and keeping the good times rolling, so here's a tequila-spiked guacamole you can pair with a helping of tortilla chips if you need a refreshing bite in between all the grilled items you've been enjoying at the cookout.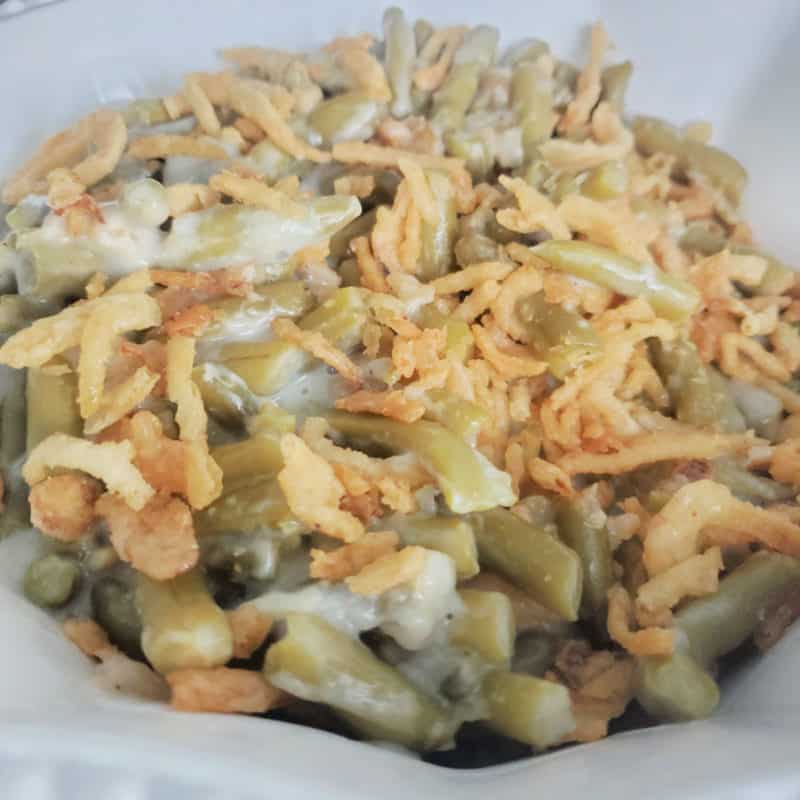 No Southern barbecue or cookout is complete without a green beans casserole! It combines pantry basics and is make-ahead-friendly, making it a year-round meal accompaniment and one of our favorite side dishes during the holidays.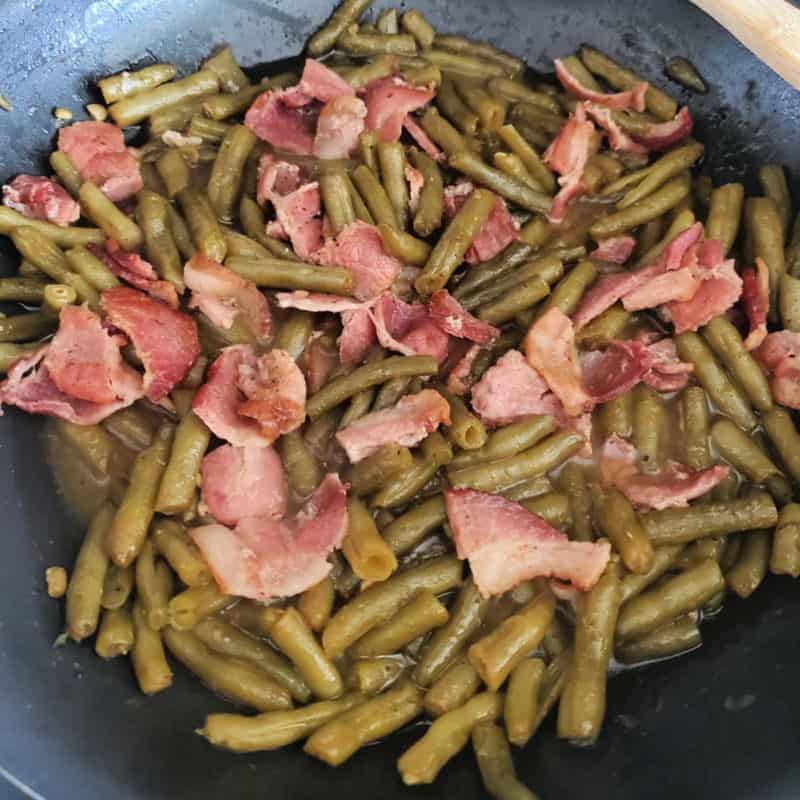 Southern Green Beans and Bacon
These Southern-style green beans cooked with bacon make an epic side dish everyone will love!
How can you go wrong with bacon and green beans together.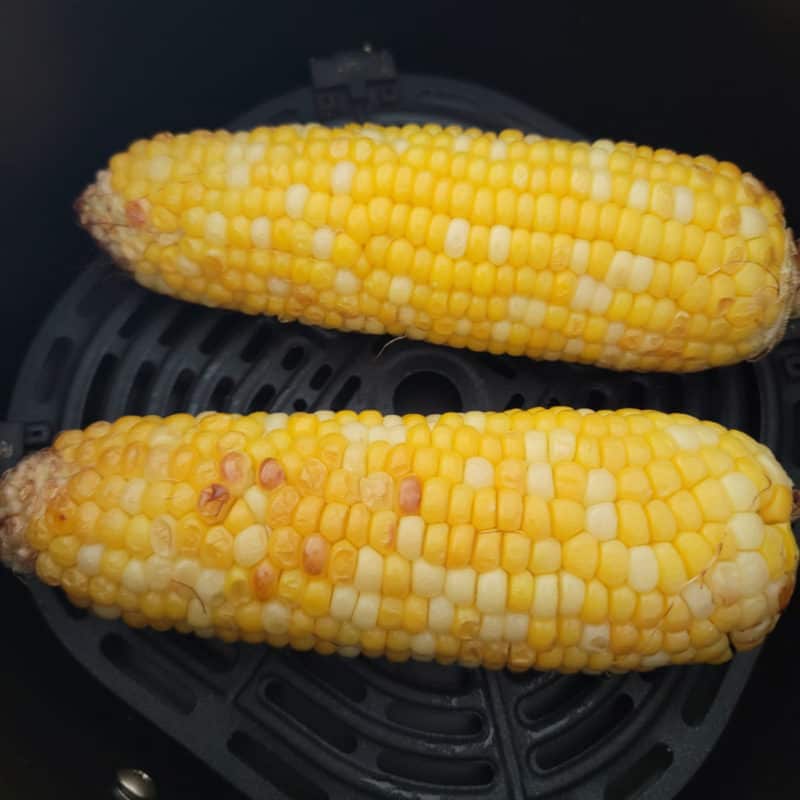 Easy Air Fryer Corn on the Cob that turns out amazing and tastes great. This is the perfect easy side dish for dinner, a barbecue, or any day. The perfect quick and easy corn on the cob in an air fryer recipe.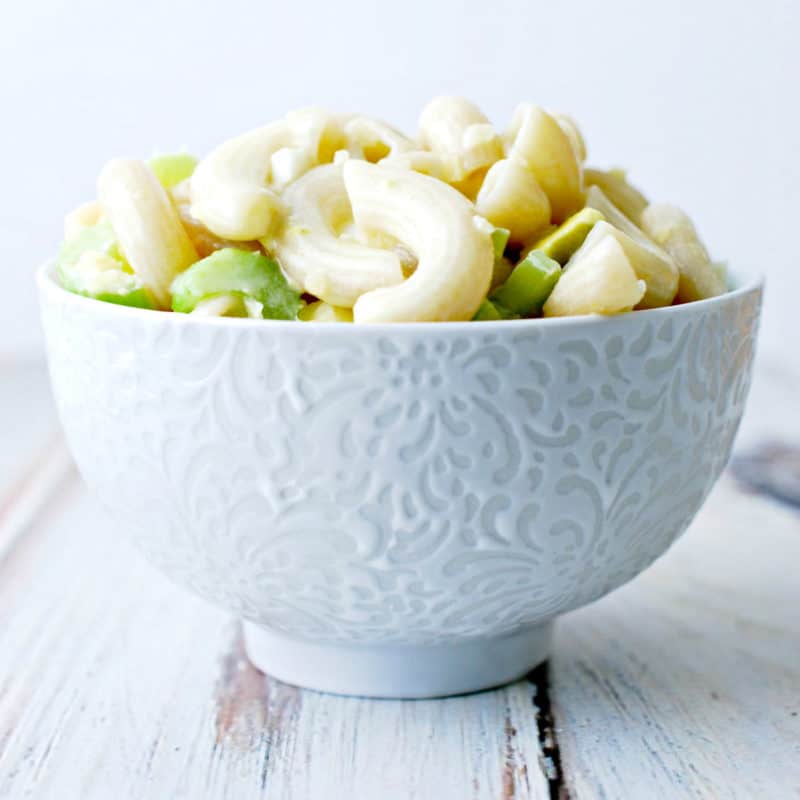 Easy macaroni Salad is the perfect Barbecue side dish. Classic flavors everyone loves.
Sweet BBQ Sides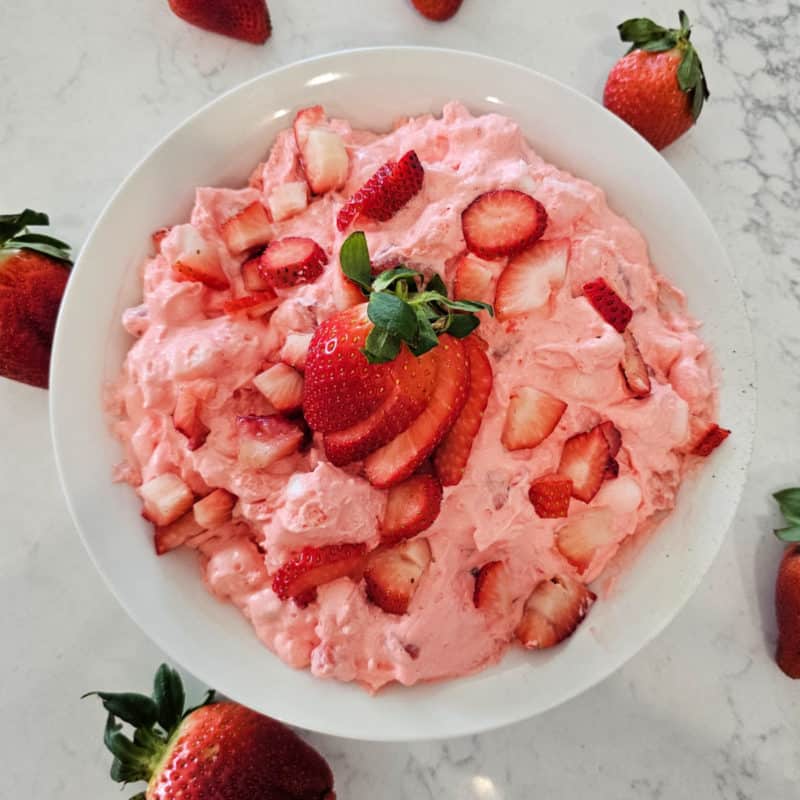 Easy Strawberry Fluff Salad Recipe is perfect for family dinner to holiday events. This quick and easy Jello Salad takes minutes to prepare and tastes amazing.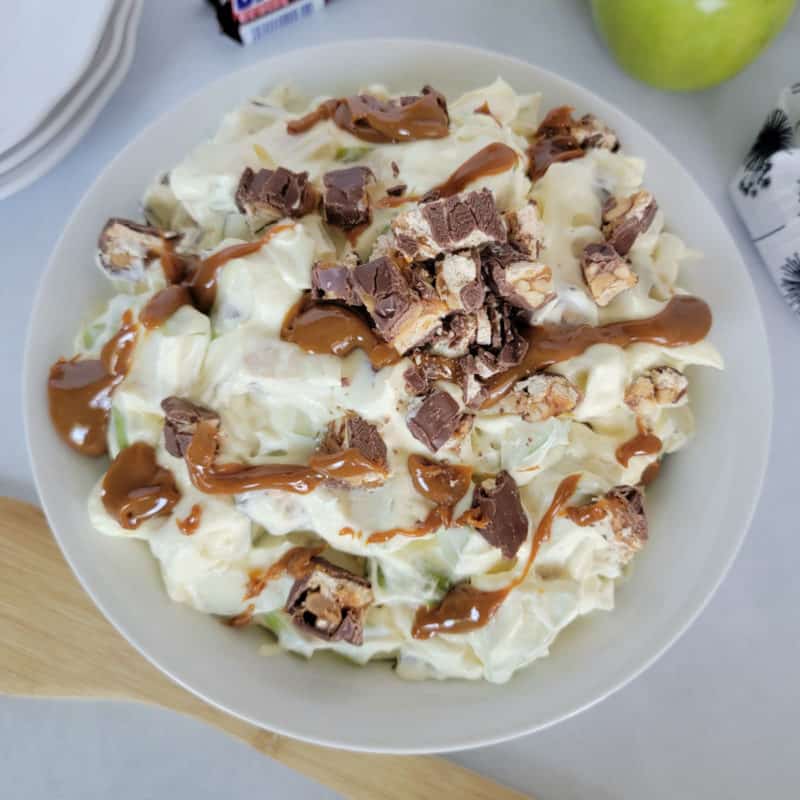 Delicious Snickers Salad is a sweet, creamy dessert salad that tastes amazing. The perfect combination of snickers, apples, and creamy pudding dressing.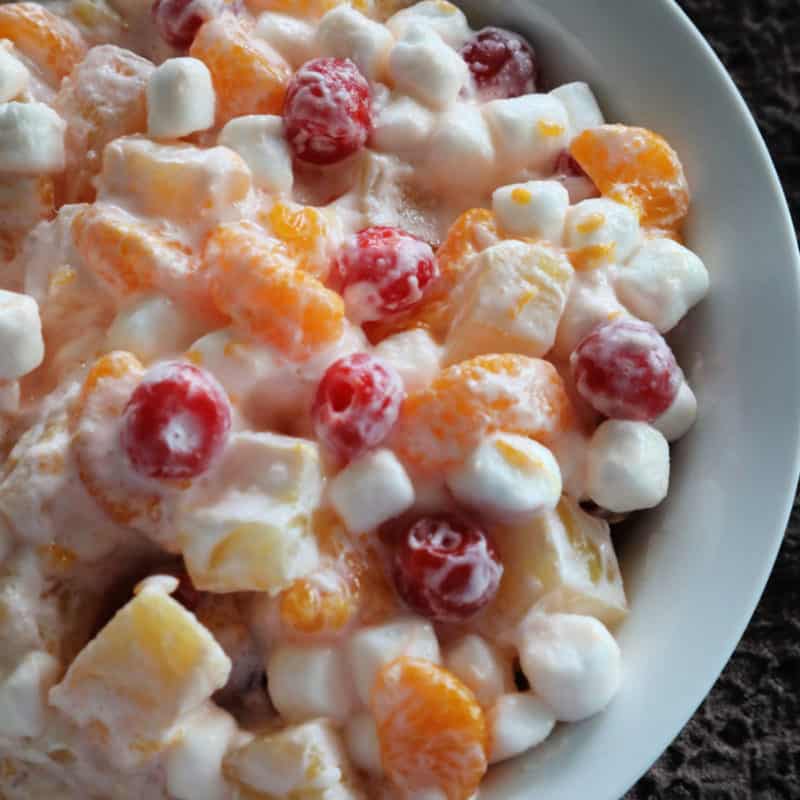 Here's an easy fruit salad recipe that takes minutes to prepare and tastes fantastic!  This no-stress side dish is perfect for summer picnics and barbecues.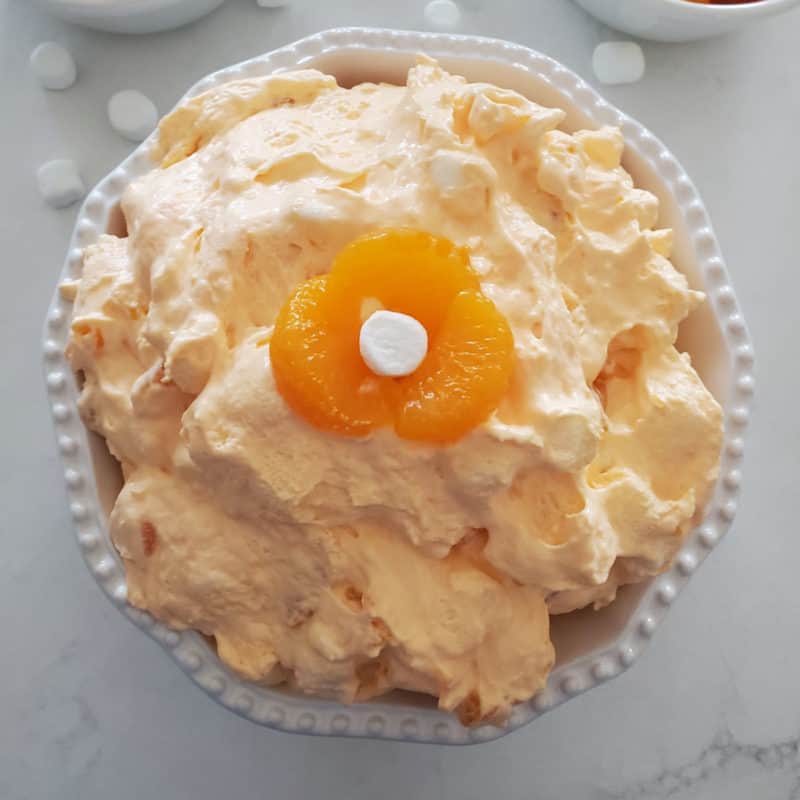 Easy Orange Dreamsicle Salad is a great family dessert salad, perfect for potlucks or barbecues or just to enjoy as a snack. This dreamsicle salad takes a few minutes to prep and then it chills until you are ready to serve it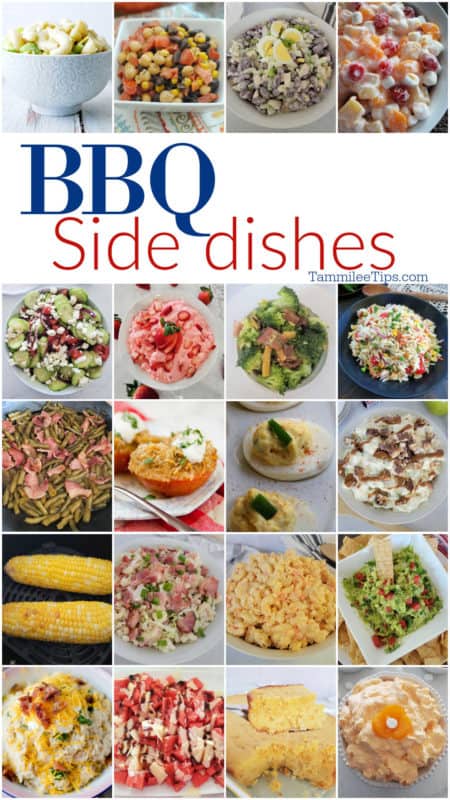 Great Recipe Collections
Recipes with Sour Cream - Our favorite Sour Cream Recipes, including dips, desserts, appetizers, baked goods, entrees, and soups starring this versatile dairy product.
Lemon Desserts - Pucker Up for These Delicious Lemon Desserts! They are the perfect spring and summer sweet treat.
Recipes with Bacon - Great bacon recipes from appetizers, entrees, to desserts.
Bisquick Recipes - Everything from breakfast to snacks, to comfort food, and more! All of these recipes with Bisquick are made with simple ingredients and are quick and easy recipes!
30+ Casserole Recipes - Delicious casseroles everyone will love!
Ground Beef Crockpot Recipes - Easy Ground Beef Crockpot Recipes perfect for every occasion! From family dinners to potlucks these ground beef recipes are perfect!
Do you love recipes? Check out our copycat recipes, dessert recipes, and our CrockPot Recipes.
Follow Tammilee Tips on MSN, Facebook, Instagram, and Pinterest, for all of our recipe posts.