If you are wondering what to serve with ham this list has been made just for you! These ham side dishes are easy to make and taste amazing.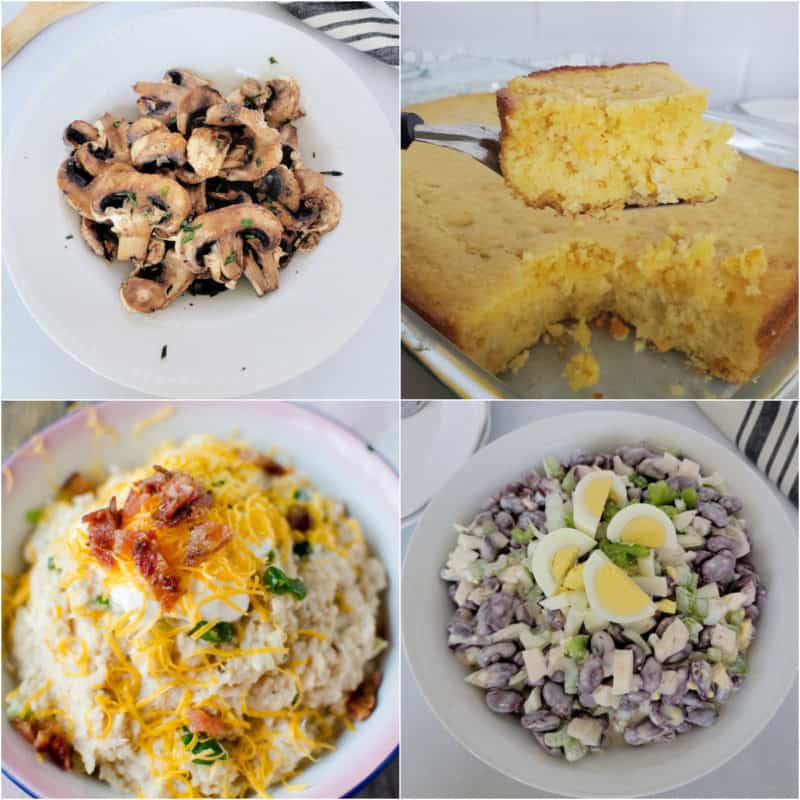 Ham-Friendly Sides
If you're like many families this week, you may have wound up with a large hunk of leftover ham dinner from Sunday Brunch, and with that, you may need some creative ways to eat through all of it.
The best side dishes work great for family dinner, Christmas, Easter dinner or brunch, Thanksgiving, or any day you are looking to pair epic side dish recipes with ham.
If you are wondering what to do with leftover ham don't miss our favorite leftover ham recipes!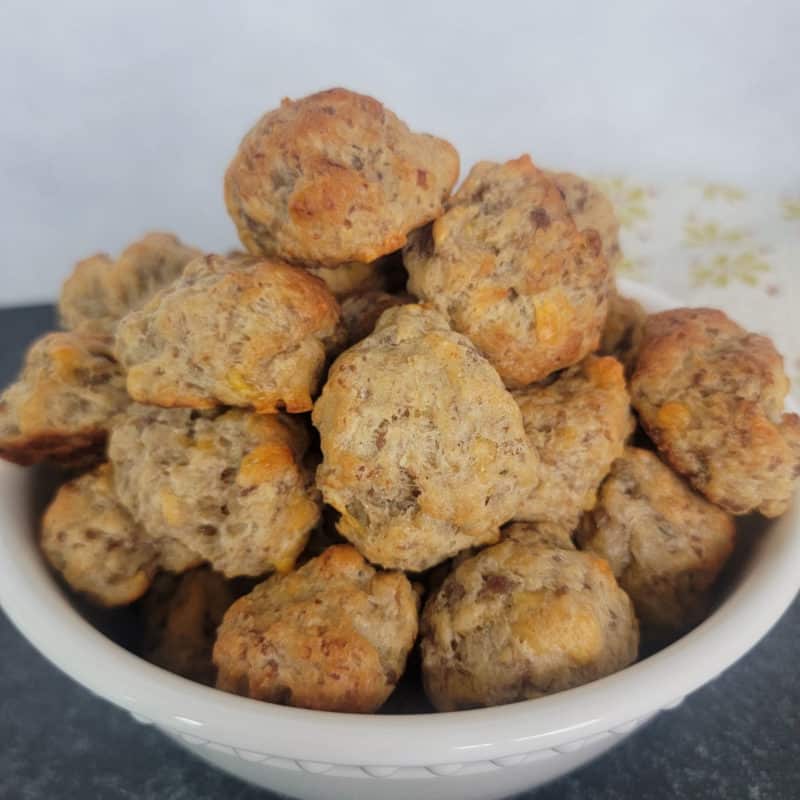 These dip-worthy sausage balls featuring ground pork sausage, shredded cheddar, and Red Lobster's Cheddar Bay Biscuit Mix are always a hit at my appetizer parties. This fun twist on classic Southern Bisquick sausage balls will satisfy the meatatarians at your dining table.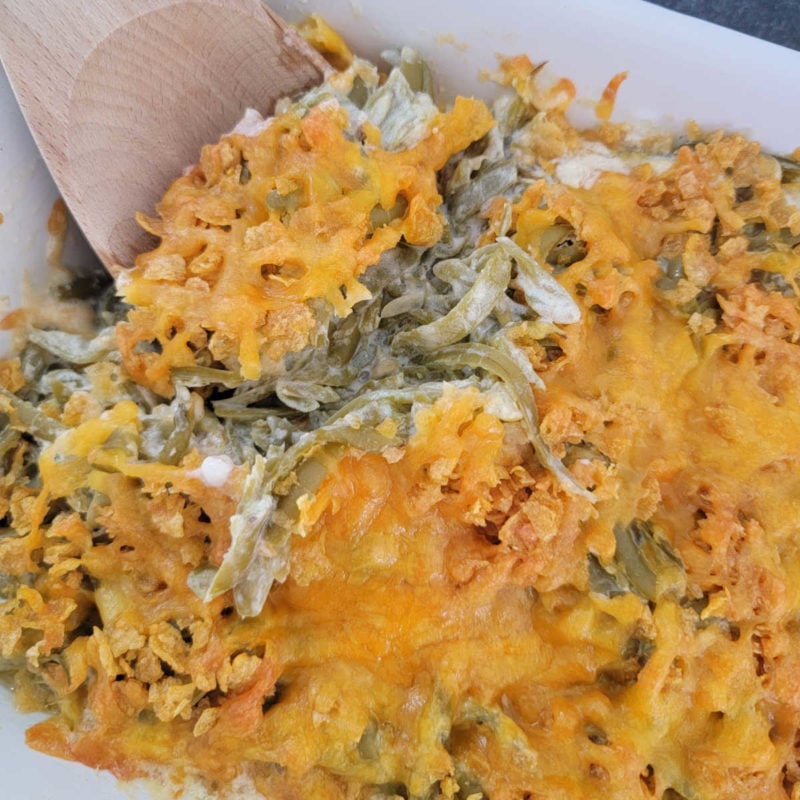 These easy and cheesy green beans live up to their name, requiring only fifteen minutes of prep time and twenty minutes in the oven. We top this side with cornflakes melted in butter to add some crunchiness. This make-ahead recipe can be prepared beforehand - refrigerate the casserole without the cornflake and cheese topping, then add them before baking.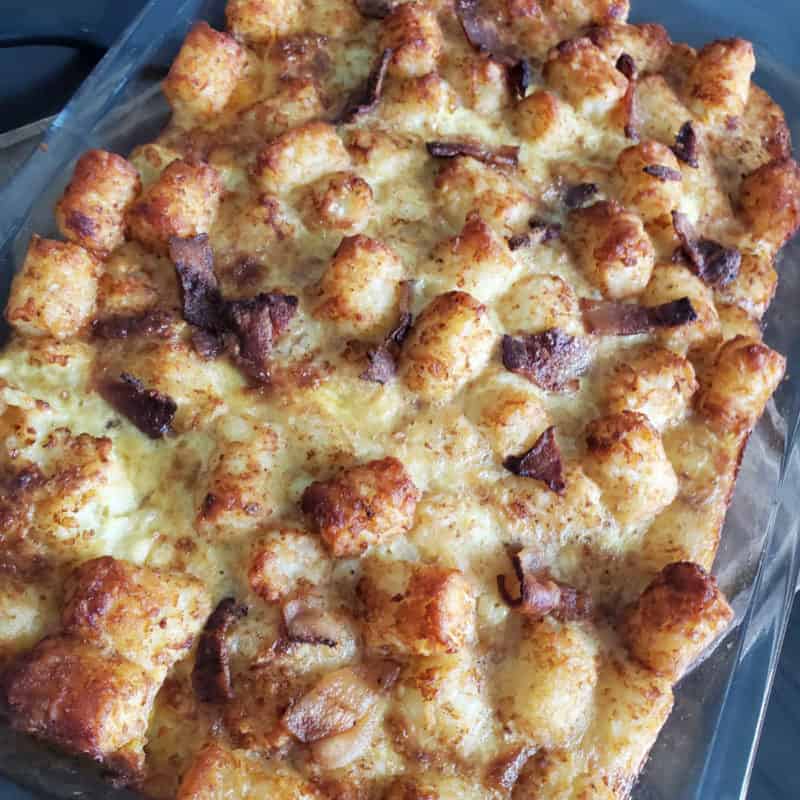 Plan to serve brunch time ham? Consider this oh-so-satisfying and comforting casserole made with tater tots. Eliminate the diced ham if you'd like to control the amount of meat you're serving, and feel free to use the variations we've included to tweak the recipe to your menu. This is also a wonderful recipe for reusing leftover holiday ham.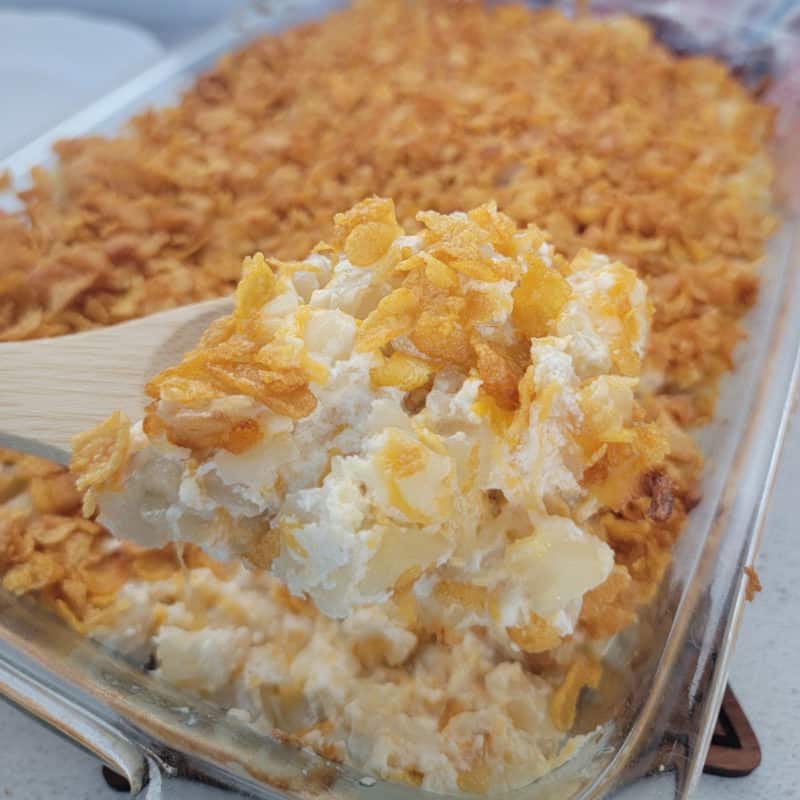 Rest assured that this bleak-sounding, cheese-filled potato casserole is anything but. Let this potluck-friendly dish be a ray of gooey, savory sunshine on your holiday table.
Guests will love the flavor of this potato side dish.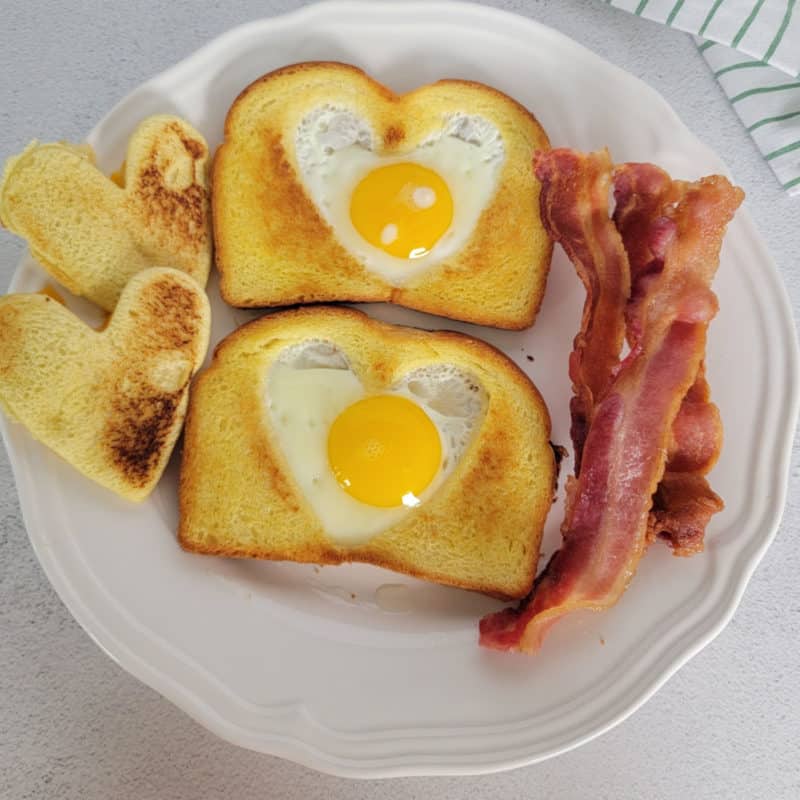 While you may also be familiar with them as eggs in a hole, you may be surprised to know that this breakfast staple has a whopping 66 different names. We used a heart-shaped cookie cutter to achieve the heart look, but you can get as creative with shapes as your imagination desires.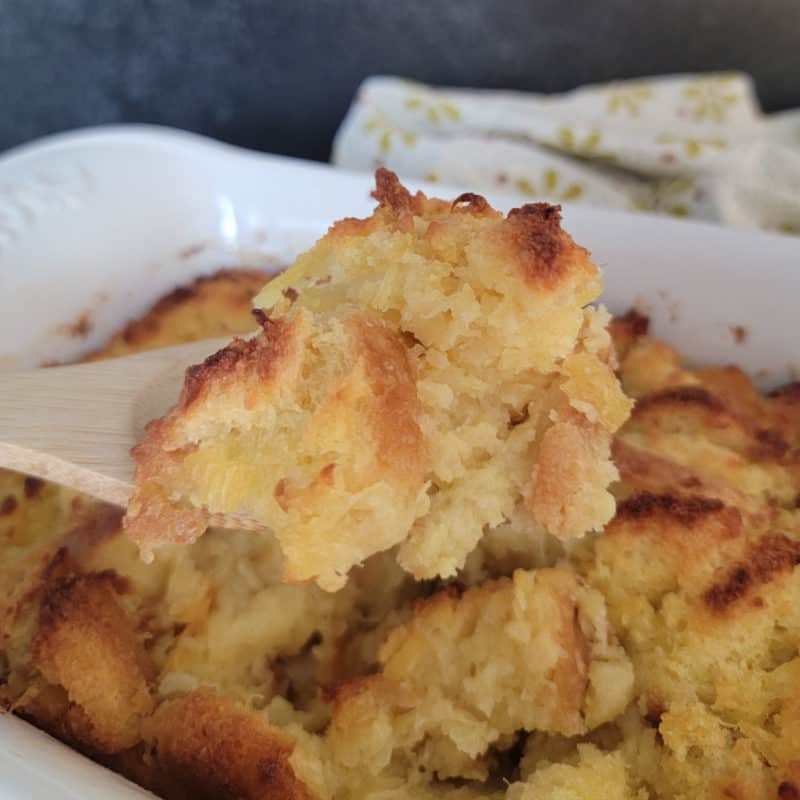 Pineapple and ham are such a winning combination in Hawaiian cuisine, so why not add pineapple to your stuffing to complete the experience? As with many other recipes on the site, this sweet and savory stuffing recipe can also be prepared beforehand; just be sure to wrap it as airtight as possible before refrigerating.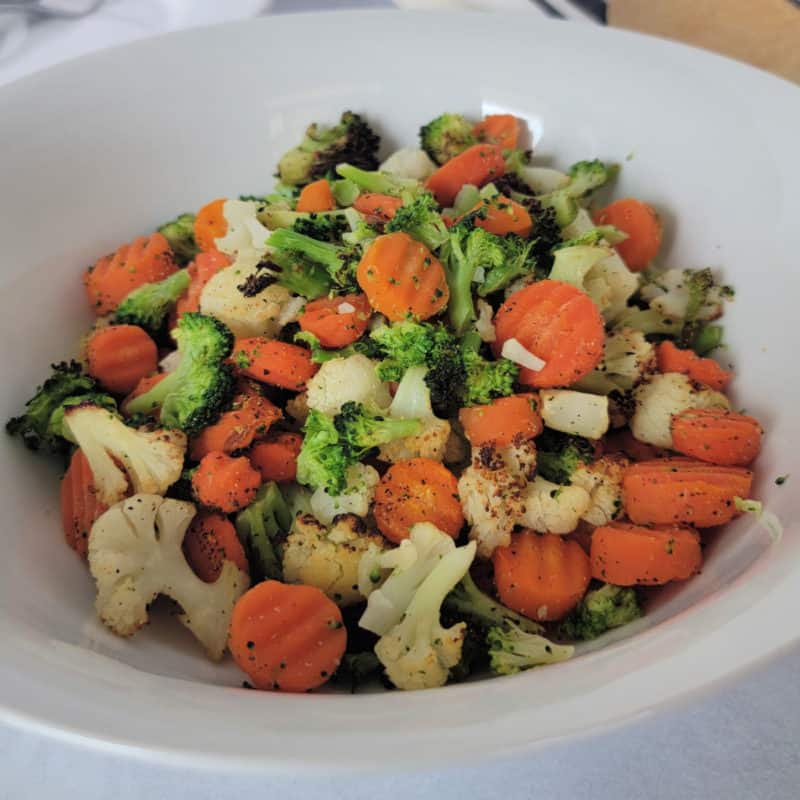 Sturdy frozen veggies, such as a mix of broccoli florets, cauliflower florets, and sliced carrots, are a nutritious, tasty, and simple side dish to ham.
Even better, they cook right in your air fryer, where they're best prepared from frozen and can be jazzed up with a sprinkling of Parmesan cheese, black pepper, or your favorite herbs.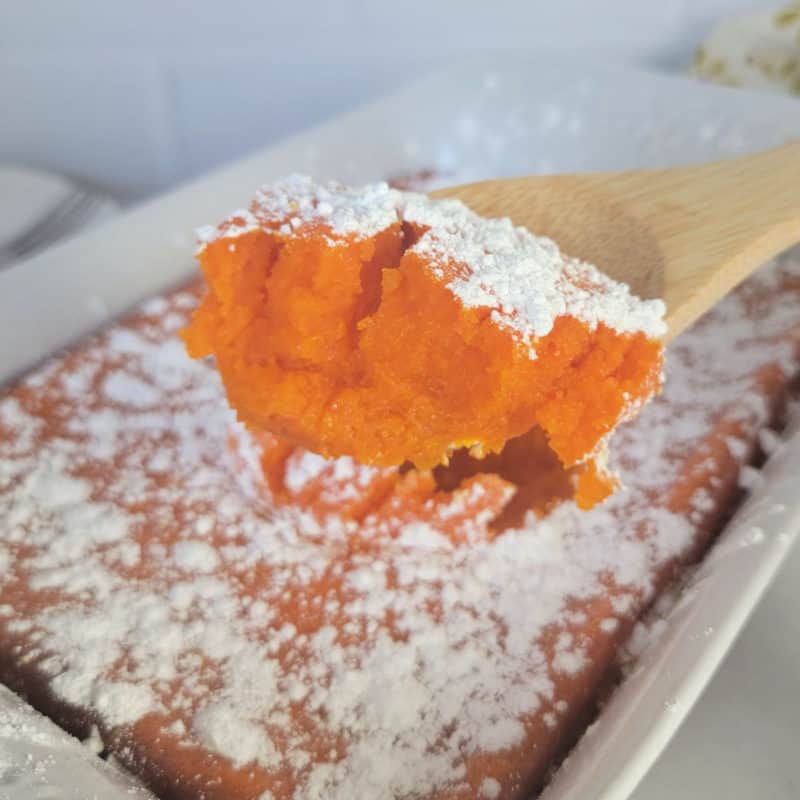 Do a solid for the Easter Bunny by serving this amazingly delicious carrot soufflé during your next springtime brunch or dinner. While the word soufflé can make one run for the hills, this easy-peasy recipe got me past this fear.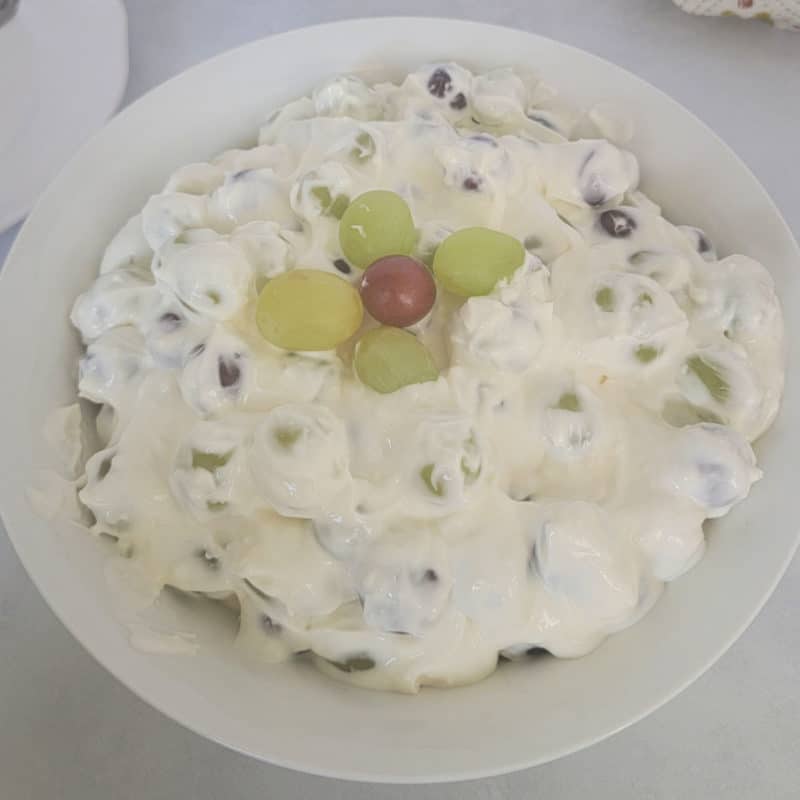 This sweet Southern salad can be a nice change of pace amid the savory options typically paired with ham. We enjoy using a mix of red and green grapes for color contrast.
True to form, it also tastes better the next day once the flavors have gotten the chance to meld together.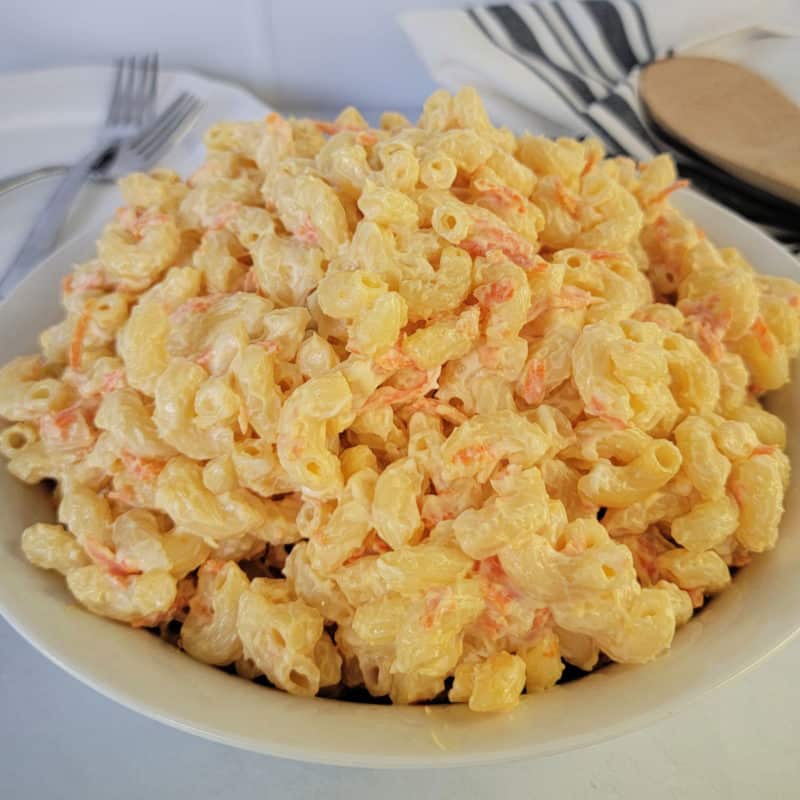 I discovered Hawaiian cuisine as a marine biology student intern on the Big Island of Hawaii. Since then, it has become a particular craving for those moments during which I miss the sunshine, sand, and wildlife of island living. This simple and pleasantly tangy macaroni salad perfectly accompanies the sweet and savory flavors featured on a standard Hawaiian lunch plate.
Crave more Aloha spirit on your plate? We also have a Hawaiian Hurricane Popcorn for your snack time rotation.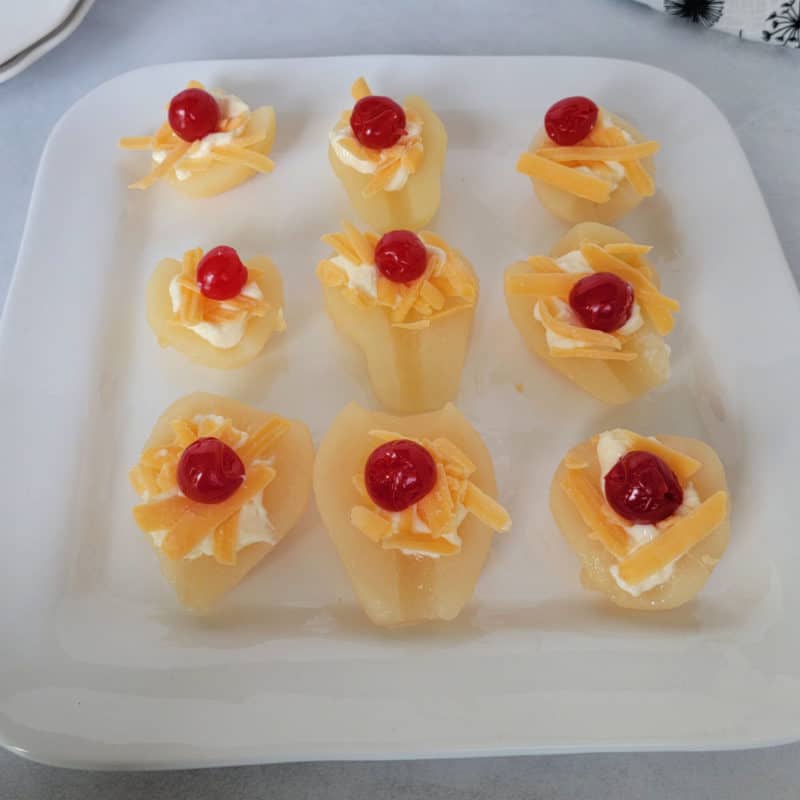 Did you know that Southern pear salad was first documented in the 1899 cookbook The American Salad Cookbook? Nathan, John's nephew from Alabama, shared this nostalgic side dish with us during a visit to Spokane. The maraschino cherries in the center add a pop of ruby, and this salad looks elegant served atop a bed of lettuce greens. Chill it in the fridge before serving to allow it to meld together.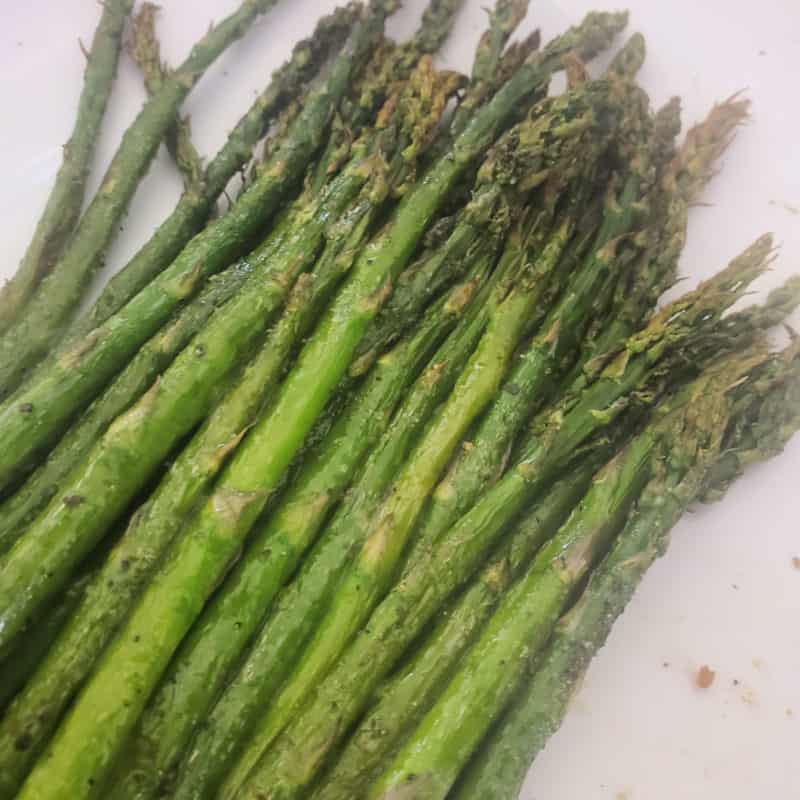 Seven minutes in the air fryer is all you need to achieve perfectly crisp on the outside, yet tender on the inside, asparagus. As a base seasoning, we toss ours in olive oil and salt. Always trim your asparagus stalks for the best results.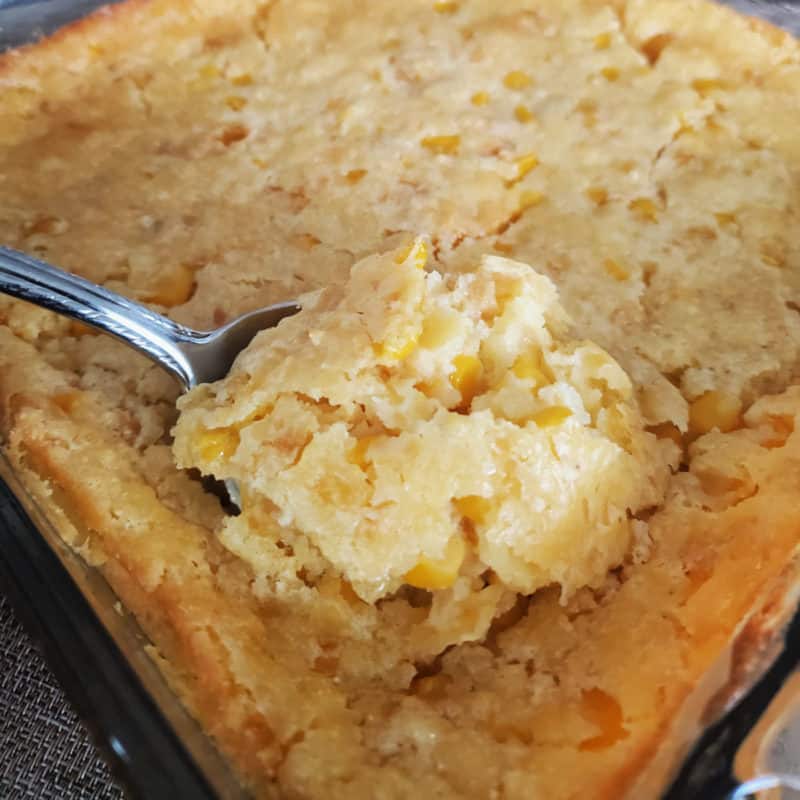 Few things are more straightforward than this five-ingredient, dump-and-go creamed corn casserole featuring Jiffy Corn Muffin Mix. Even better, the unbaked mixture can remain in the refrigerator for up to 48 hours before serving, making it an easy meal prep recipe to keep in your back pocket when you need to quickly put dinner on the table.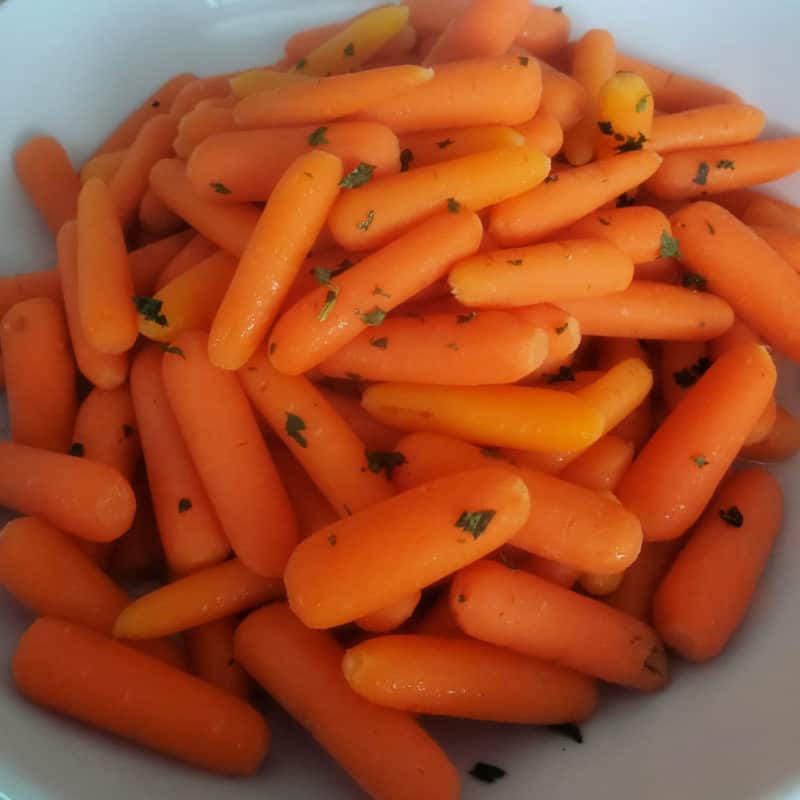 We love pulling out copycat recipes like these Cracker Barrel carrots whenever we want to make our favorite restaurant meals but can't get to those restaurants. In our case, we drive an hour across state lines to get to our nearest Cracker Barrel. These brown sugar butter baby carrots are a tasty way to pack your ham dinner with vision-loving vitamin A.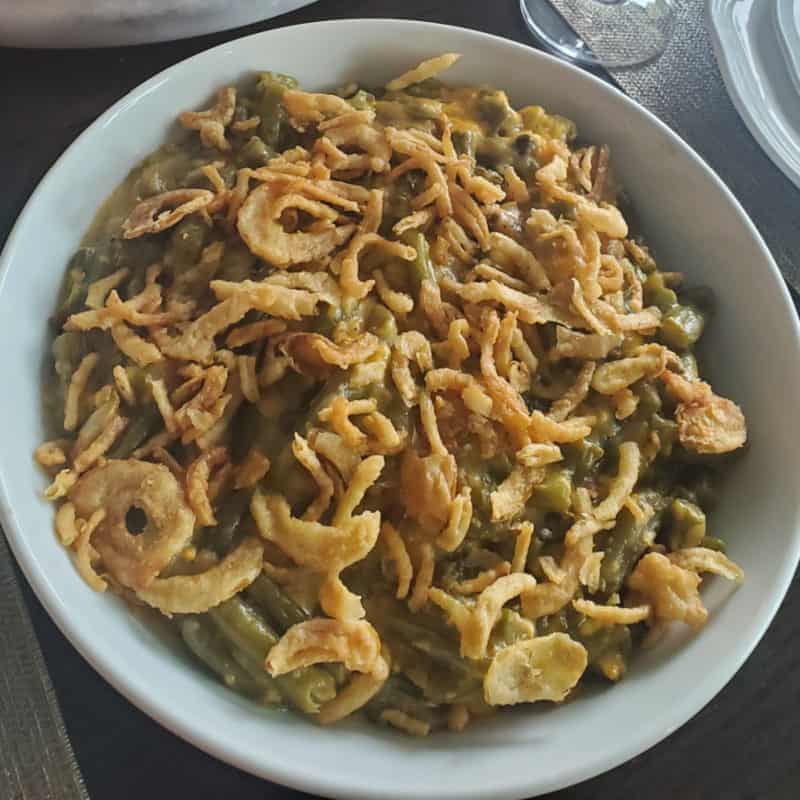 This holiday table standby naturally accompanies any ham-based meal. Customize it to what you like or have in your home with any condensed soup. We use cream of mushroom in ours, but we have heard about good results with cream of chicken soup or cheddar. With the help of your Crock Pot, this speedy dish also takes only two and a half hours from start to finish.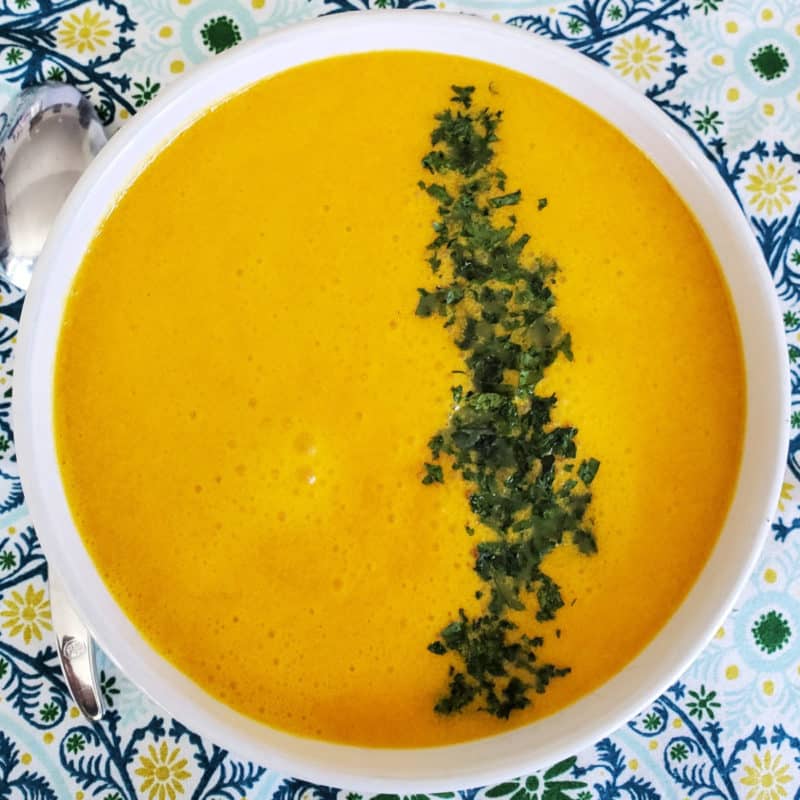 This warmly-flavored springtime soup features the complementary flavors of carrot and ginger. The coconut milk base is a must for this particular recipe, and we don't recommend substituting unless you're okay with a different kind of soup. We recreated this stovetop soup from our seven-course meal at Elderberry House, the on-site eatery at Chateau du Sureau.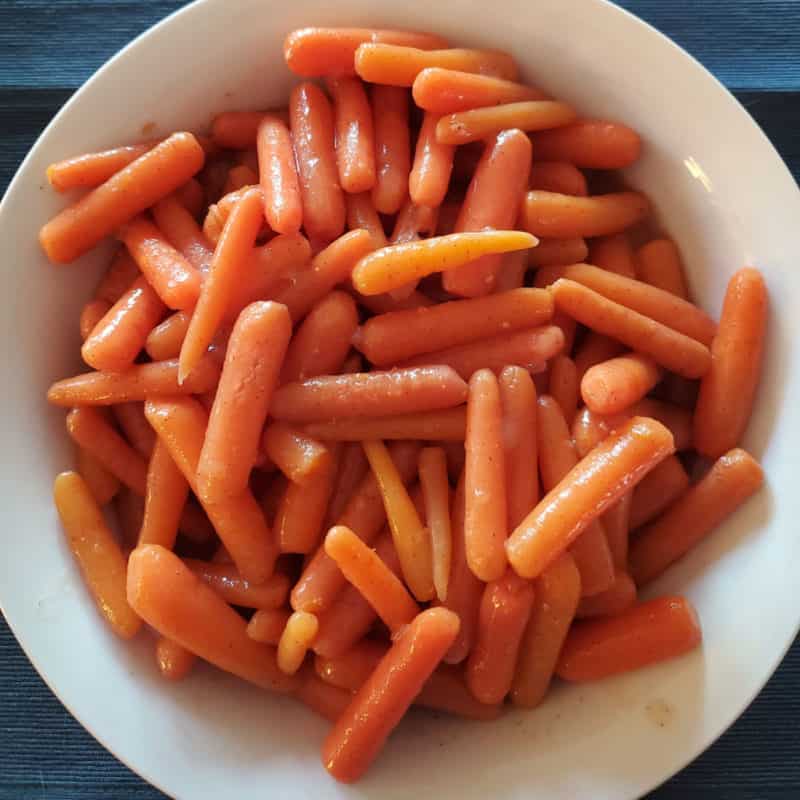 Orange, brown sugar, cinnamon, and vanilla combine to create a glazed carrot dish that will trick you into eating your veggies. The glaze comes from a slurry of cornstarch and water. This is also another set-it-and-forget-it recipe that comes together in your slow cooker.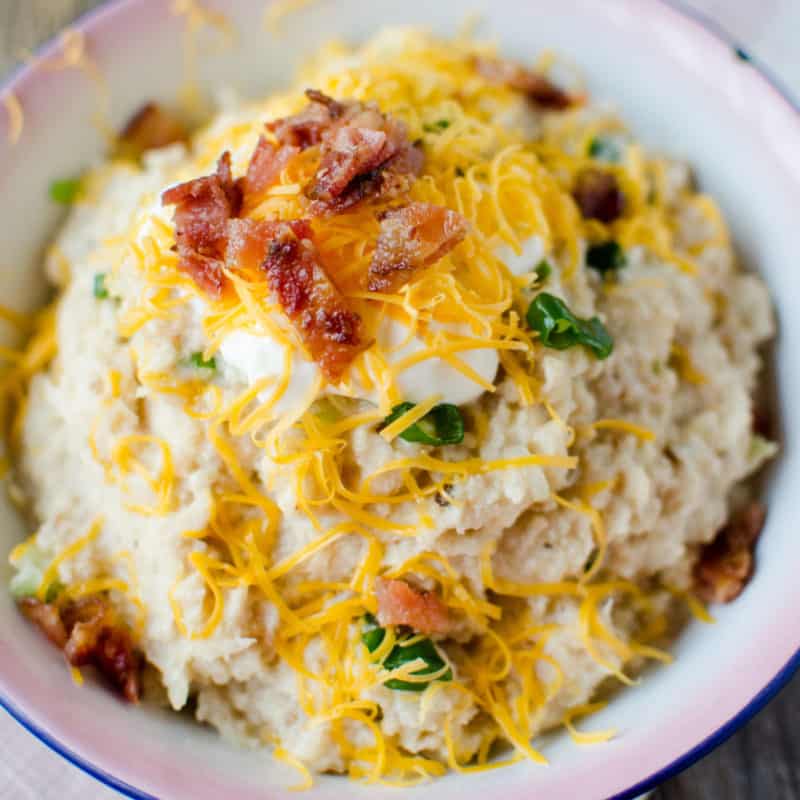 Did you know that cauliflower is part of the same family as cabbage, broccoli, and Brussels sprouts? We promise these lighter, loaded mashed cauliflower doesn't skimp on flavor, as they're still loaded with familiar mashed potato toppings like bacon, cheddar, and sour cream. We also add Montreal steak spice for extra fun and flavor.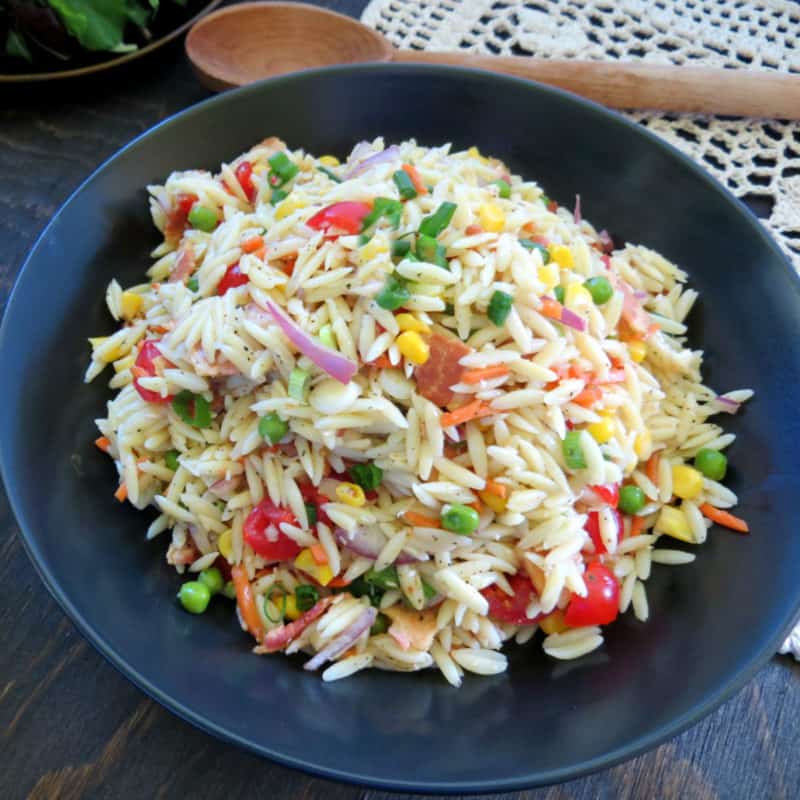 Pasta salads are synonymous with sunnier skies and warmer temperatures, so why not pair this veggie-packed orzo salad with your ham entrée? As with many grain-based salads, the dressing gets absorbed quickly, so make extra parmesan vinaigrette to set aside for future use if you prefer your saucier.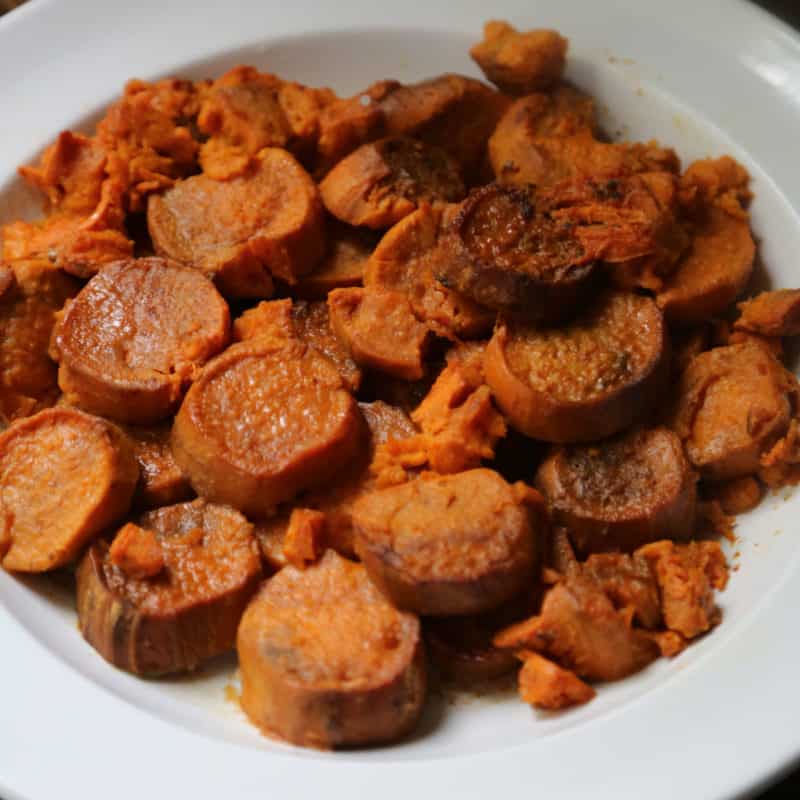 This classic holiday side dish is as at home on a springtime spread as it is during Thanksgiving. Sweet potatoes are cut into medallions and slow-cooked in sugar, vanilla extract, and ground nutmeg until tender. We recommend serving these using a pair of kitchen tongs, as they'll be pretty hot to handle when fresh out of the Crock Pot.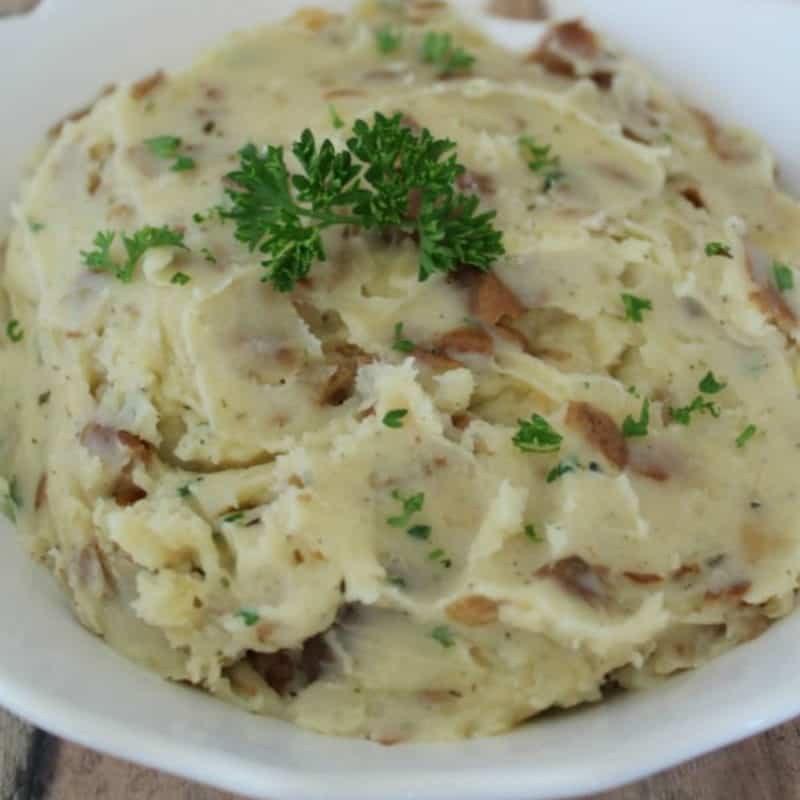 Garlic herb mashed potatoes are one of those mealtime staples that go with just about anything throughout the calendar year.
This Crock Pot version uses unpeeled red potatoes for some rustic color. We recommend using a vegetable or hamburger meat chopper to make the potatoes easier to mash. Feel free to swap the sour cream for plain Greek yogurt if you prefer a healthier version.

This quick and creamy baked potatoes recipe add cheesy ranch goodness to your ham entree. We skip peeling the potatoes to let their natural flavor and crispiness shine.
We also recommend baking the potatoes on a parchment paper-lined baking sheet for more even cooking.
Such a great side dish that is easy to prepare!

This bean salad is another Southern dish Nathan, John's nephew from Alabama, shared with us. Kidney beans are naturally light red and dark red in color, and when all the ingredients are combined, the result is a purple and green salad that will look gorgeous on a springtime spread.
Since sharing this recipe with the rest of the family, we've heard rave reviews about it at potlucks, holidays, summer barbecues, and other functions.

This easy-peasy Caprese salad is one of our favorite warm-weather uses of Roland's family-sized bottle of balsamic glaze. Slice your mozzarella and tomatoes, layer them on a plate with a basil garnish, apply the balsamic vinegar glaze, and have a fresh and elegant side dish.
We also have an epic Caprese Pasta Salad that will taste amazing paired with ham.

This deconstructed version of the BLT sandwich is a fantastic way to use up juicy, in-season tomatoes. The bacon can be cooked while the rest of the salad mixture chills in the refrigerator to save time, and the lettuce can be added alongside the bacon so it stays crisp.

A savory meat entrée like ham could use a fresh salad on deck. This potluck-friendly salad is fresh with savory and sweet notes, while the apple and potato add a pleasant firmness. Miracle Whip, a staple I use in salads, dips, and sandwiches, adds light creaminess to bring it all together.

Do you have frozen corn in your freezer or canned corn in your pantry? If so, you're halfway to this simple creamed corn recipe that uses common kitchen ingredients and comes together for convenience in your Crock Pot.
Depending on what you're serving, feel free to prepare it as-is or use our suggestions for add-ins to pair this side dish with your ham entrée.
We also have a great crockpot corn pudding.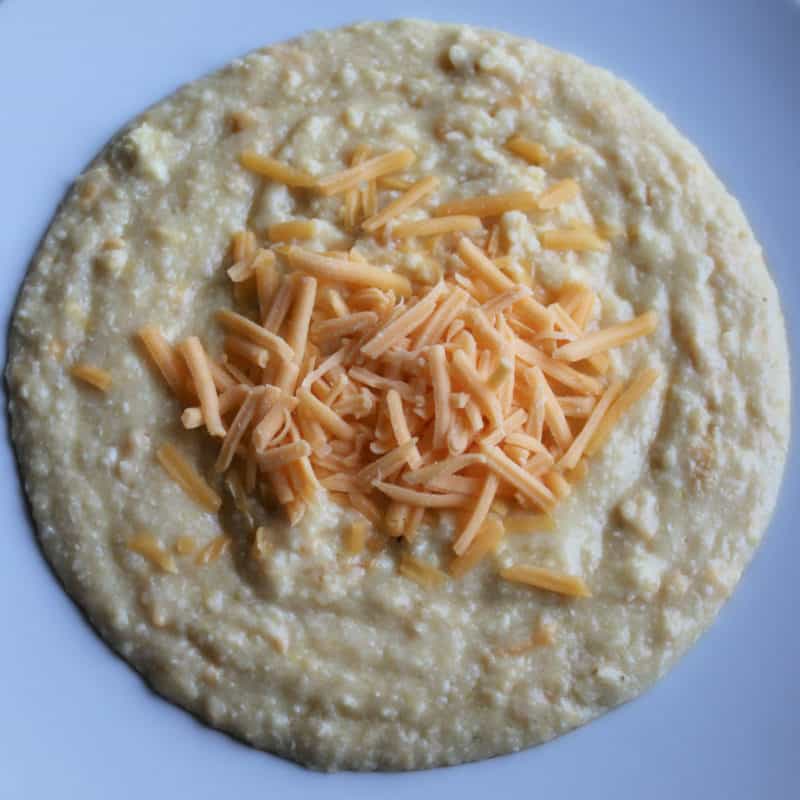 I'll admit that, as a Northwesterner, I wasn't too familiar with Southern food until I met my dear husband, John, who grew up in the South.
As a result, we've recreated various Southern staples in our home, and these Crock Pot cheesy grits have become one of my favorites to make whenever he craves a taste of home.
This recipe can be served in two ways - serve them as cheesy grits with a creamy texture, or let them firm up a bit for a cheesy grits cake than cuts like bread.

I still remember when this recipe jumped out at me from the pages of a Southern Living magazine, so when I came across these cheesy and garlicky muffins, I knew I had to recreate them.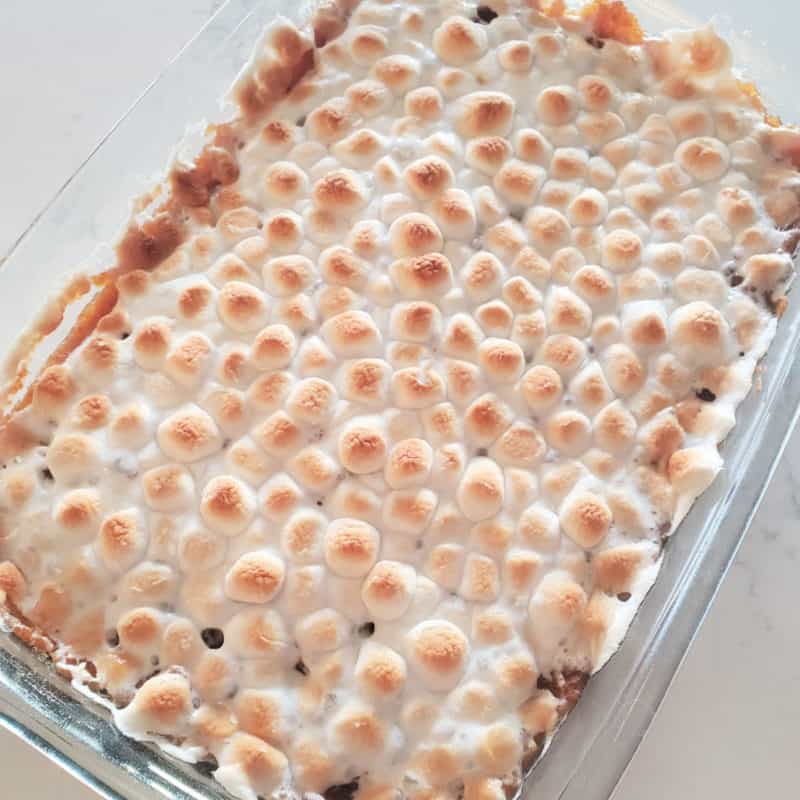 This sweet potato casserole is made with canned yams and mini marshmallows. It is one of our favorite easy side dishes to make for the holidays.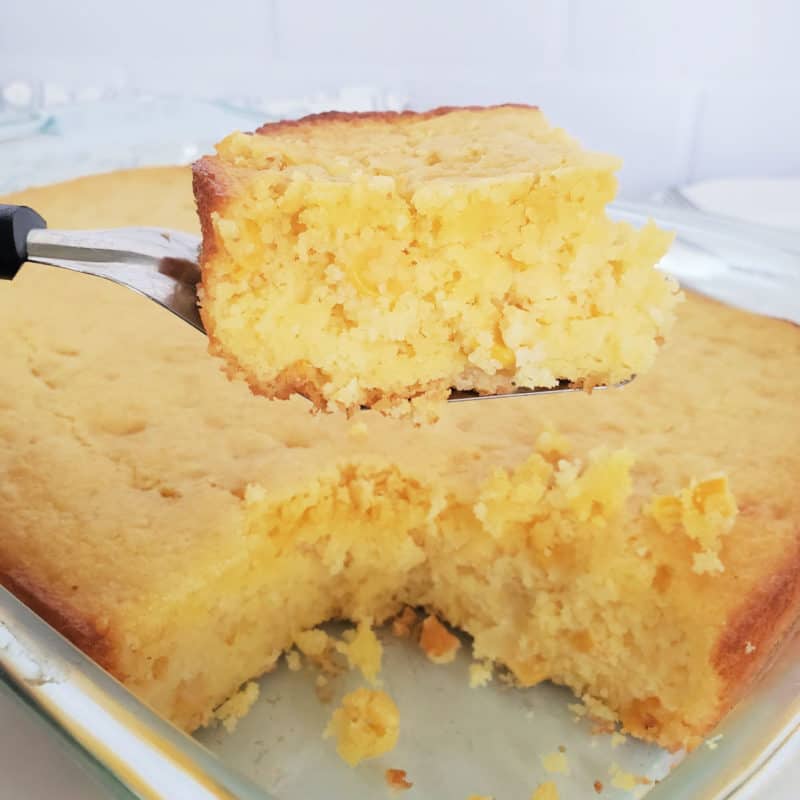 Jiffy Cornbread with Sour Cream is the perfect easy moist cornbread that takes minutes to prepare. Great for pairing with dinner, chili, or as a snack. You can make these into cornbread muffins, in a cast iron skillet, or in a baking pan.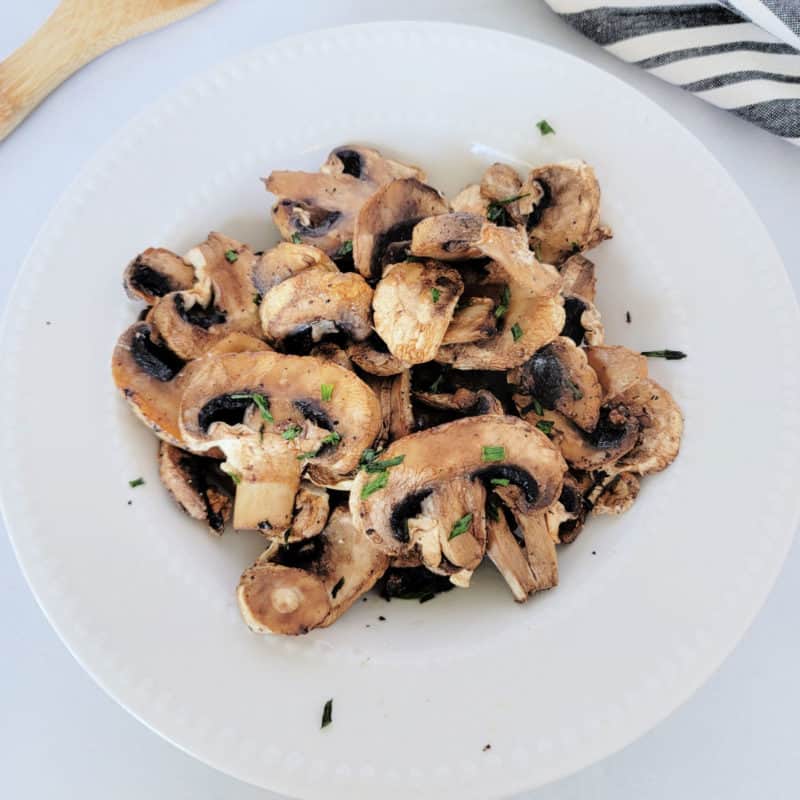 Easy Air Fryer Mushrooms Recipe is the perfect vegetable side dish for family dinners or holidays. You can make a small bowl or big batch of these mushrooms in the air fryer.
Delicious Side Dish recipes we are working on include creamed peas, wild rice, creamed spinach, and so many more!
Our goal is to have the perfect side dish for any occasion.
Recipe Tips
Printable recipe card instructions are available in each individual blog post.
Nutrition information, including calories, protein, calcium, carbohydrates, fiber, vitamin c, potassium, cholesterol, sodium, trans fat, monounsaturated fat, polyunsaturated fat, and more, will vary depending on the products used.
Great Recipe Collections
Cream Cheese Recipes -  Everything from cream cheese dips, desserts, entrees, appetizers, and so much more! Great ways to use cream cheese in recipes.
Celery Recipes - Are you wondering what to make with the celery that has been in your fridge? These are our favorite recipes with celery in them.
Olive Garden Recipes - Easy Olive Garden Recipe Copycats you can make at home! The flavors you love in easy to follow copycat Olive Garden Recipes.
Kielbasa Recipes - Epic Kielbasa Recipes you will love! Everything from soups and stews to appetizers and side dishes with Kielbasa!
Vegetarian Crockpot Recipes - Easy Vegetarian Crockpot Recipes, including appetizers, side dishes, main dishes/entrees, desserts and more!
Side Dishes for Ribs (What to serve with BBQ Ribs) - The ultimate Sides for Ribs list that everyone will love! Easy side dishes perfect for pairing with your epic Barbecue Ribs.
Side Dishes for Soup - Delicious sides for soup that taste great and don't take hours to prepare! These easy side dishes include bread rolls, salads, sandwiches, and more.
Do you love recipes? Check out our copycat recipes, dessert recipes, and our CrockPot Recipes.
Follow Tammilee Tips on MSN, Facebook, Instagram, and Pinterest, for all of our recipe posts.