We are still on a roll with crock pot recipes!
This time of year just makes me want to make up as many comfort foods as I can. This crock pot chili mac and cheese recipe is super easy to make and tastes so good!
Plus the house just smells delightful.
One thing I really like about this recipe is you can make it up pretty quick compared to some crock pot recipes. You have the choice of doing it super quick or spreading it out over 4 hours.
I like that you can easily throw it in the crock pot in the morning and have it ready for lunch. This is not a recipe that torments you all day smelling amazing but you can't touch it for a few more hours.
All it takes is a couple of hours and you have a hearty comforting meal ready to serve!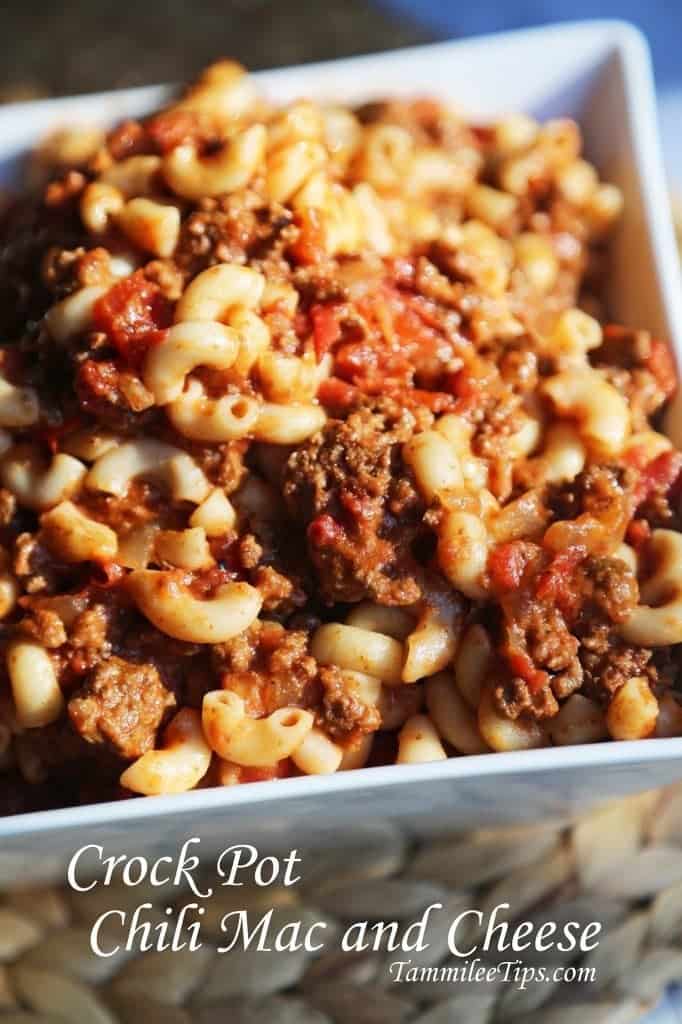 …