During my trip to Puerto Vallarta I had the chance to stay at the CasaMagna Marriott Puerto Vallarta Resort and Spa and I loved it! This resort is truly amazing!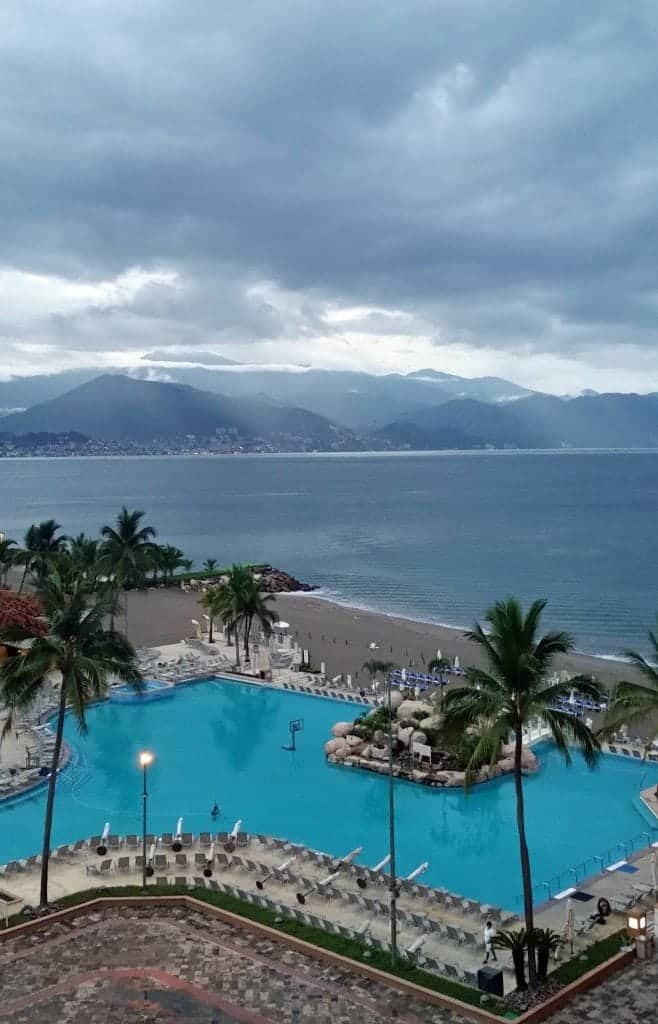 I just have to show you the view from my room before I gush about anything else. How can you not smile and love waking up to this view everyday!
During my stay I made sure and enjoyed the pool and bar service for research sake of course

I am happy to say that the bar service is great and they make a fantastic frosty beverage. I asked my server to surprise me with something fruity and blended and each time he brought back a delicious drink….