During our visit to Reno I had the opportunity to do something I honestly never thought I would do. I went up, up and away in a hot air balloon at the Reno Hot Air Balloon Festival. I am going to be honest and just put it out there…I was just a tad bit scared. Ok that is just not a strong enough term I was totally and completely freaked before my hot air balloon ride.
This has been on my bucket list for longer than I want to admit because that would mean I would have to admit my age and that just doesn't fit with the story now does it. I had a huge combination of excitement, fear and well a bit more fear as I thought about going up in the balloon. Sleep eluded me most of the night leading into the Reno Hot Air Balloon race. When arrived at the field early in the morning I was sleep deprived and nervous!
To help make sure I didn't have to worry about a few personal needs ( I will let you use your imagination) I had stopped drinking any beverages or eating anything early the night before. It just seemed like the practical thing to do so I had one less thing to worry about. We met up with our friends from the Reno Tahoe Visitor Bureau who had arrange my flight and thankfully had some time to just enjoy the morning hot air balloon glow.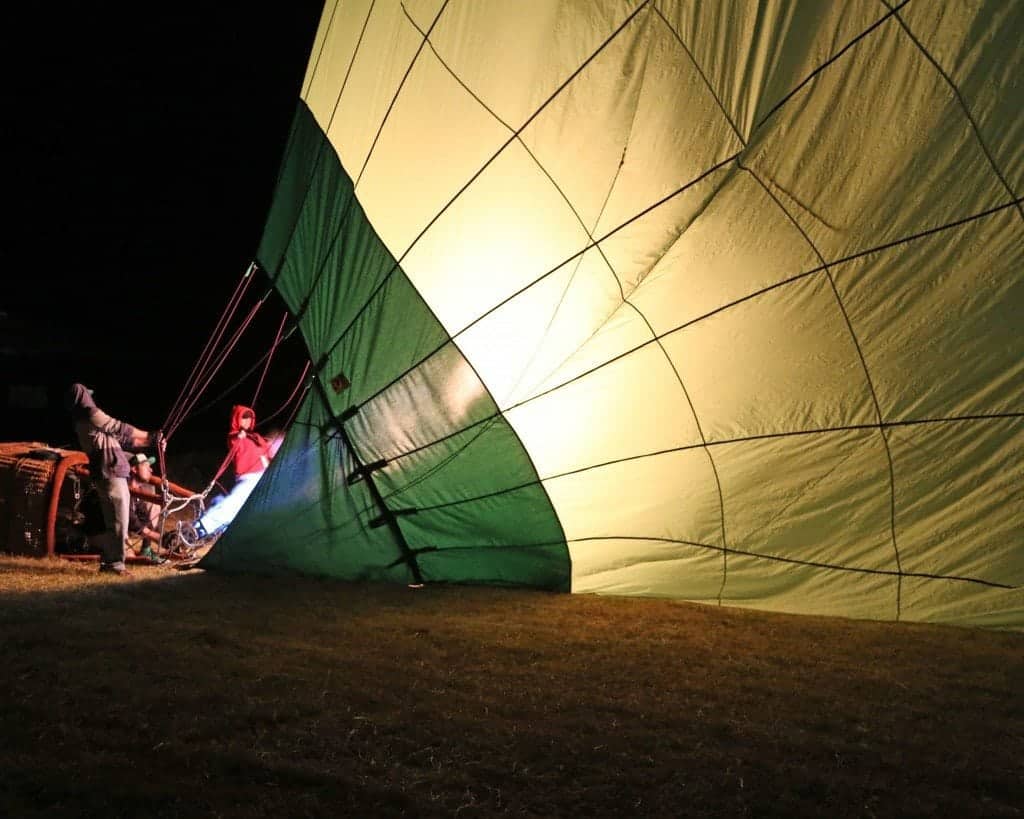 Watching the hot air balloons inflate before the sun comes up is just plain magical. The world is so quiet and you are surrounded by gorgeous hot air balloons….