There is just something about hot air balloons that take our breath away. They are gorgeous as they float silently across the morning sky. The Reno Hot Air Balloon Mass Ascension is truly breathtaking.
As you stand among the balloons you have the opportunity to watch close to 100 hot air balloons gently rise into the sky. Everything from a lady bug to Darth Vader join the mass ascension.
The morning starts early and it is so worth it. Yesterday we talked about the super glow and dawn patrol at the Reno Hot Air Balloon Race.  Closely following this even the Reno Hot Air Balloon Race Mass Ascension starts going.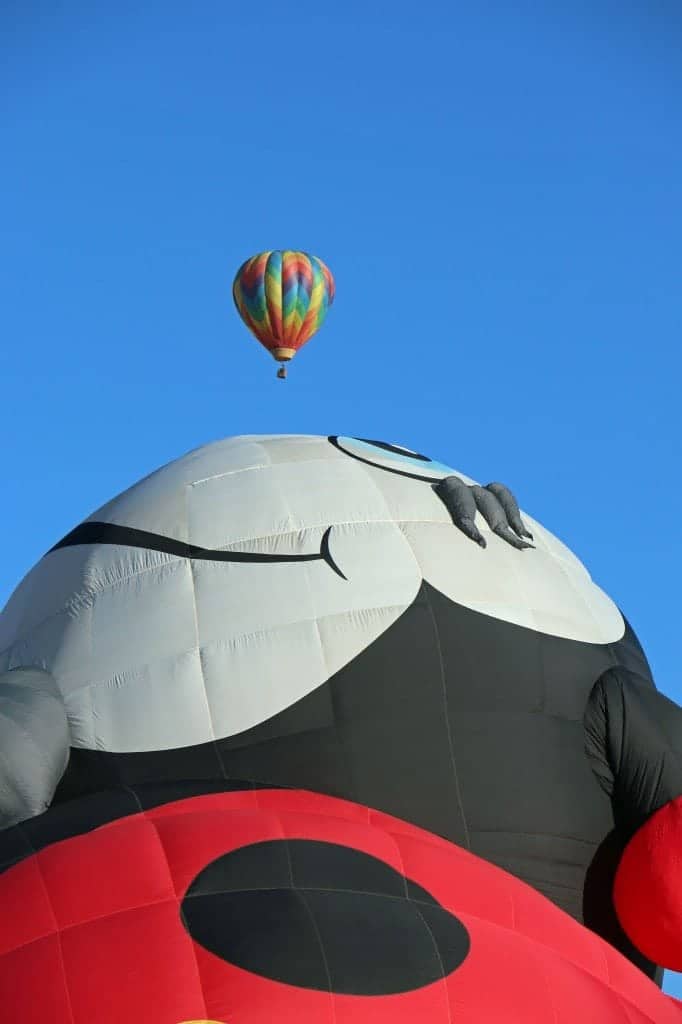 One of the great things about the Reno Hot Air Balloon Race is you can be out on the field with the balloons. You are not stuck behind a barrier trying to see what is happening. The pilots and ground crew invite you to see what they are doing and learn about hot air balloons….