We arrived in Sanibel Island late yesterday afternoon and we are already in love with the island!
It was a quick drive from Ft. Myers over to the island. We picked up some Starbucks tea and enjoyed the gorgeous sunshine and palm trees on our way to the island. We totally lucked out and pulled into the hotel within 10 minutes of sunset. We dashed to the beach and were able to see an amazing sunset over the gorgeous shell lined beach.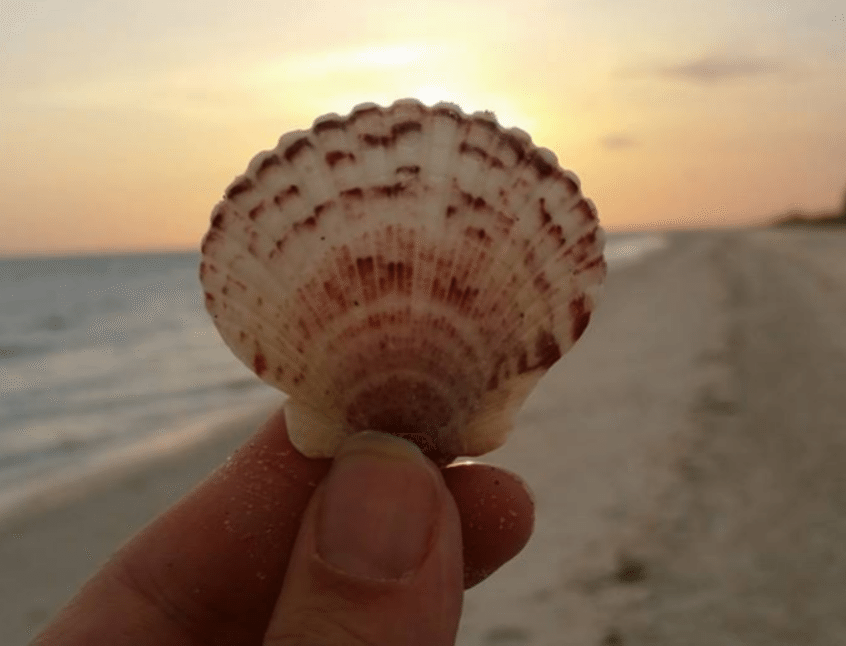 Holy Shells!!!! We had heard that Sanibel was known for shelling but I honestly did not expect there to be feet and feet of shells on top of each other. It was amazing! I can't wait to go out to the beach and just hunt for cool shells….