Can I be honest and say that nothing tastes quite like a frosty beverage served on a Carnival Cruise ship.
There is something about floating in the Caribbean and enjoying an ice cold blended cocktail that just makes me smile a lot!
One of my favorite cocktails on Carnival Cruise ships is the Kiss on the Lips cocktail….HELLO YUM!
This cocktail is the perfect blend of fruity, yummy goodness that just hits the spot.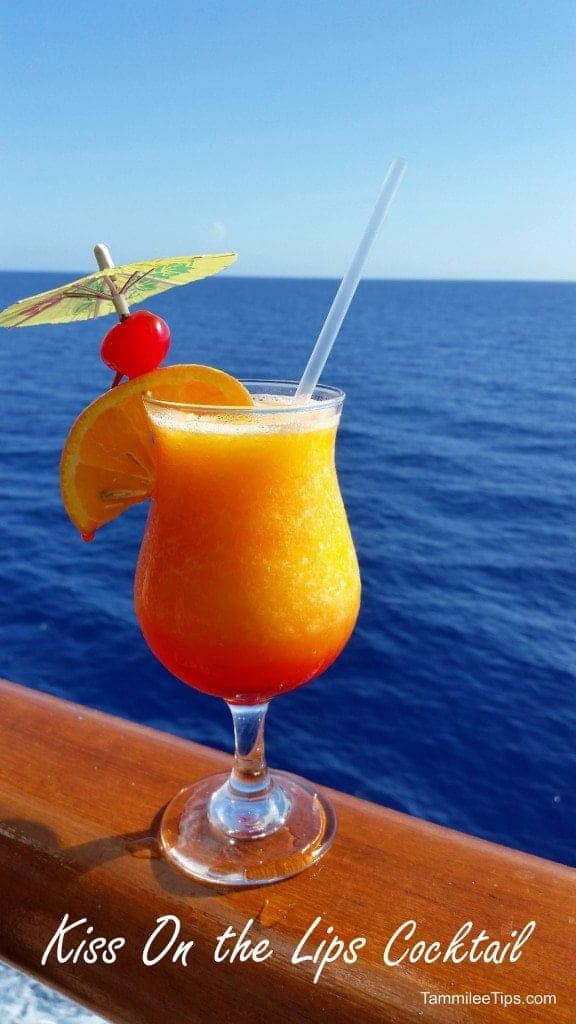 I thought it would be fun to share a few of our favorite beverages from our Carnival Cruise over the next few weeks….