I am loving this super cute DIY Earring Holder!
A friend made this up for me and I just love it! I have to be honest and admit that I am not sure I would have come up with using a cheese grater for an earring holder but I just love it.
I have been struggling with finding a way to store my earrings in a cute way that didn't take up a ton of room or just look plain ugly. This DIY Earring holder is just plain perfect.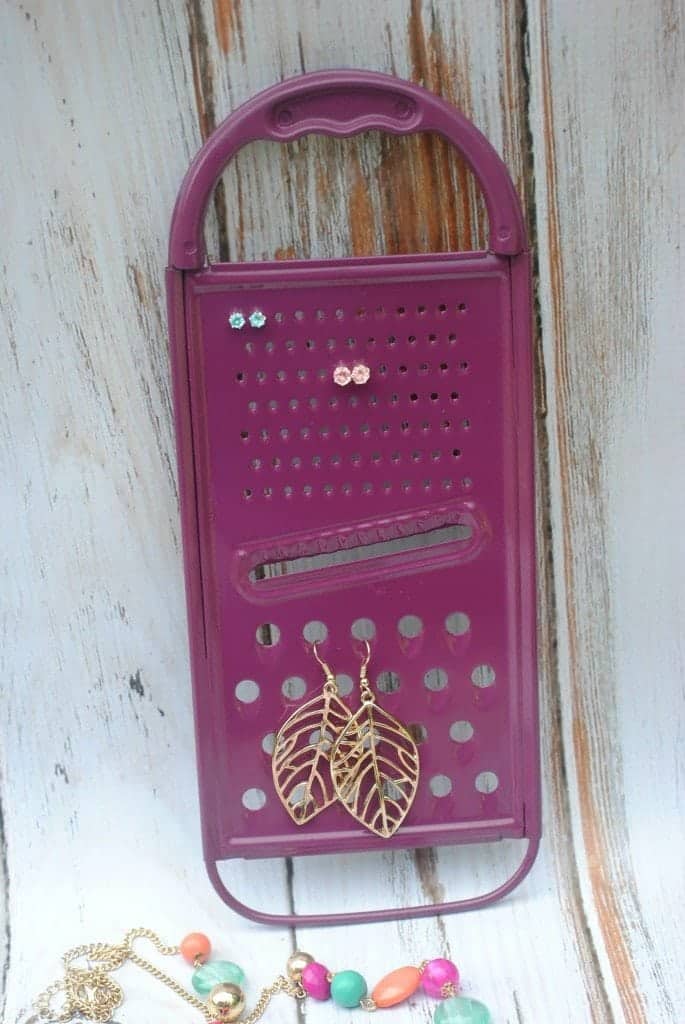 Purple Upcycled Jewelry Holder Materials -…