Paradise awaits at the Ocean Grill Puerto Vallarta!
Oh my!!!! The best way to describe the Ocean Grill is paradise on a stick. It is just perfect! No question about it this is paradise!
We took a water taxi from Puerto Vallarta about 30-45 minutes to the Ocean Grill. The scenery along the way is magnificent.
You pull up to the Ocean Grill and do a quick odd hop into their boat and then up to the dock to get to the restaurant.
Oh and I should mention the only way to access the Ocean Grill is by boat so be prepared! It is so worth the boat ride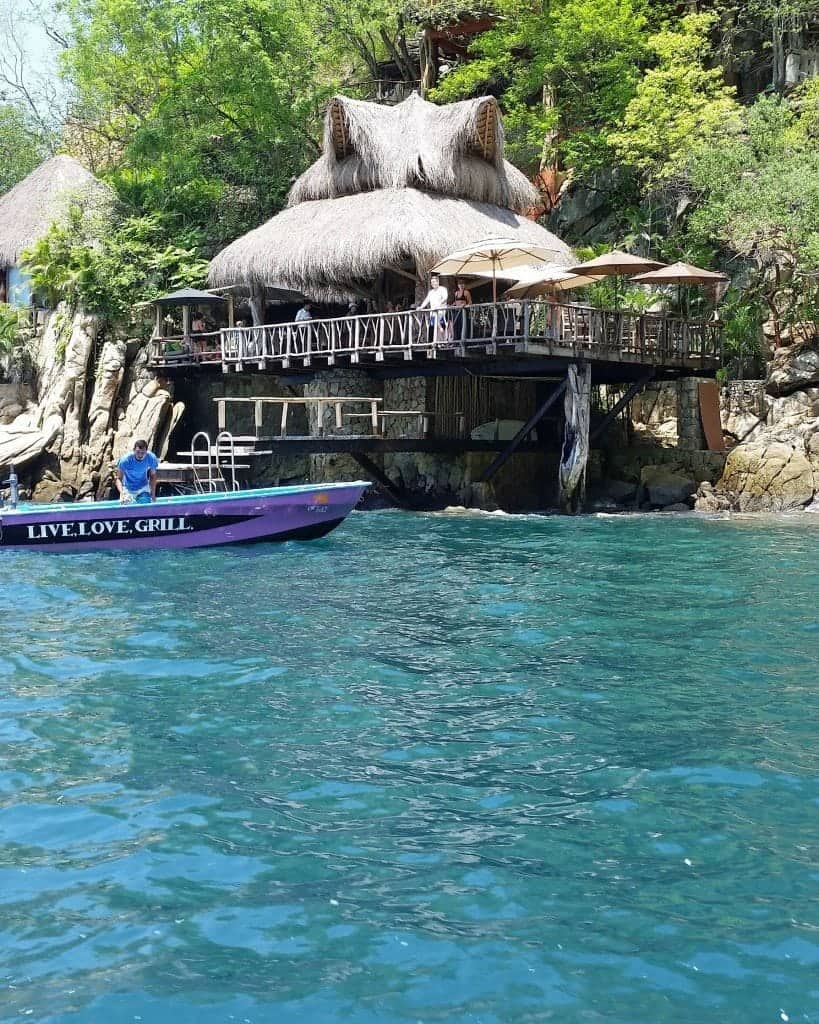 When you pull up to the Ocean Grill you are greeted by a gorgeous white sand beach and a view of the restaurant over looking the water.…