I am having so much fun trying new recipes that have a cake mix base. I never would have thought you could make Red Velvet Cookies, Cake Batter Chocolate Chip Cookies,  Funfetti Cake Batter Bars and now Red Velvet Brownies from a cake mix. These have to be some of the easiest recipes to make.
I love simple easy recipes that turn out amazing! These brownies are chewy and yummy! Thankfully they only make an 8X8 pan of brownies because these did not last very long in the house. Paired with a cold glass of milk these are a wonderful treat. You could also cut them out in heart shapes if you wanted to use them for Valentine's Day.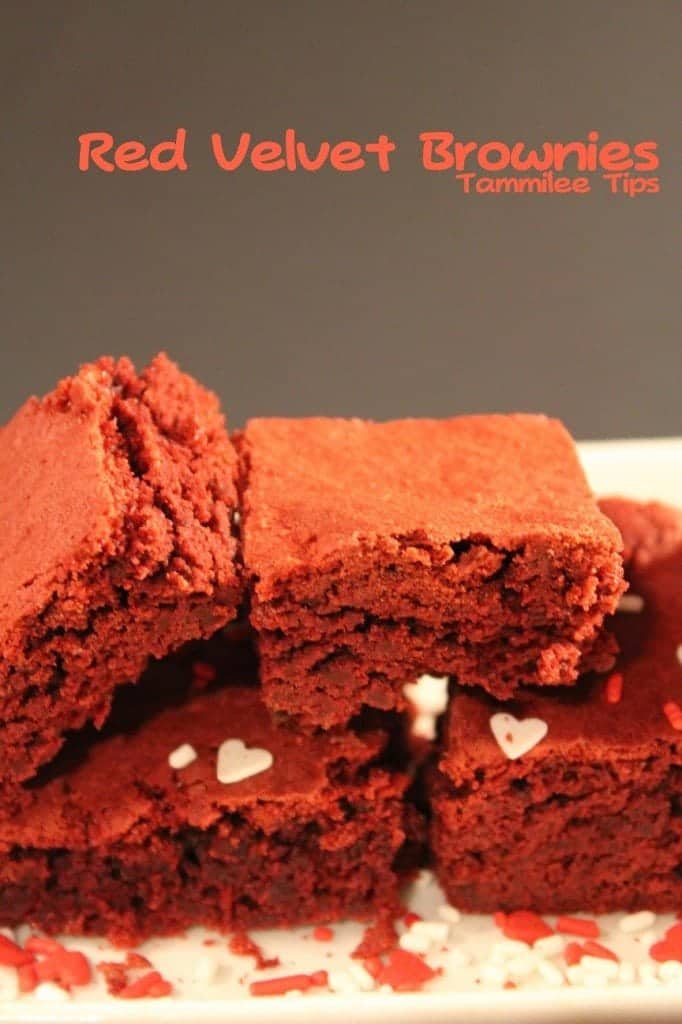 Red Velvet Brownies From Cake Mix
Ingredients
1 Red Velvet Cake Mix
1/2 cup butter, melted
1/4 cup brown sugar
2 eggs
Directions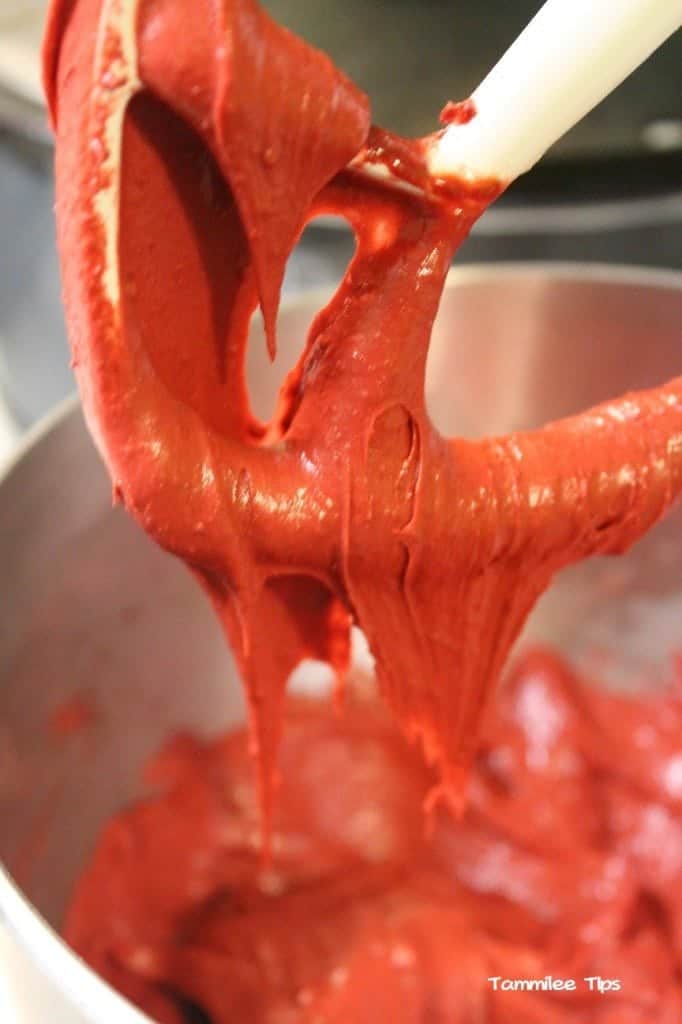 1. Combine all ingredients together. I used our KitchenAid Mixer
 to help combine this batter. It is super thick.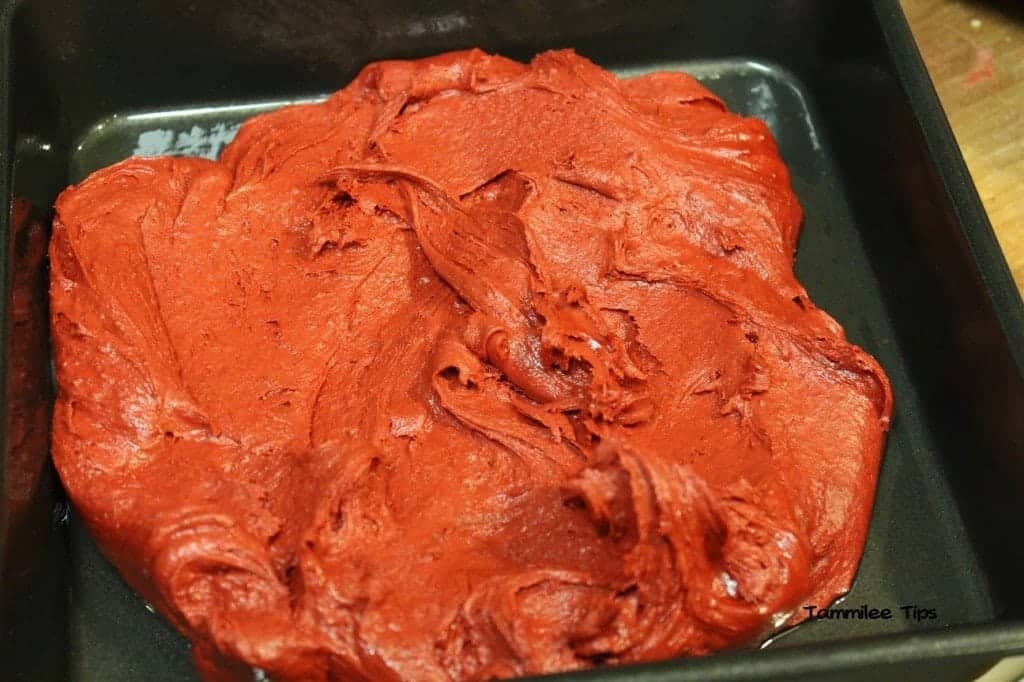 2. Pour batter into an 8X8 baking dish. I was a bit worried because the batter is so thick that it did not spread to the sides of the dish.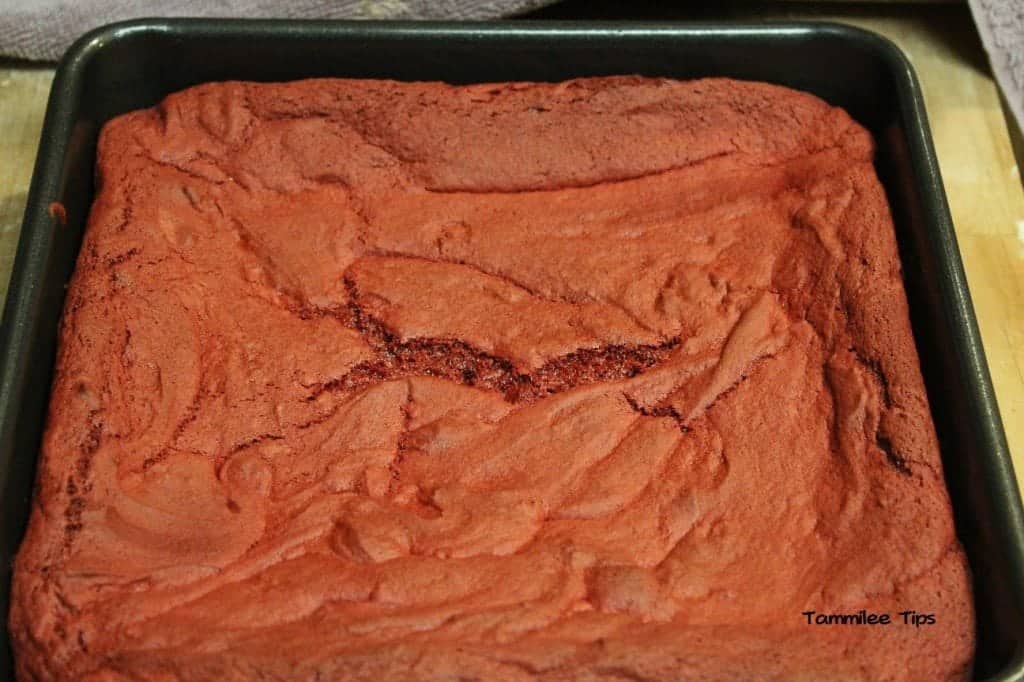 3. Bake for 25-30 minutes at 375 degrees
Do you love recipes? Check out our copy cat recipes, dessert recipes, and our Crock Pot Recipes.