This recipe was so much fun to make. John's sister absolutely loves Tater Tots. When they come to visit from Alabama I have to stock the freezer with Tater Tots so we always have them on hand. I have to say that John had so much fun sending his Sister a picture of this Crock Pot Tater Tot Casserole and letting her know how much he was enjoying it. Ahhh the joys of sibling love.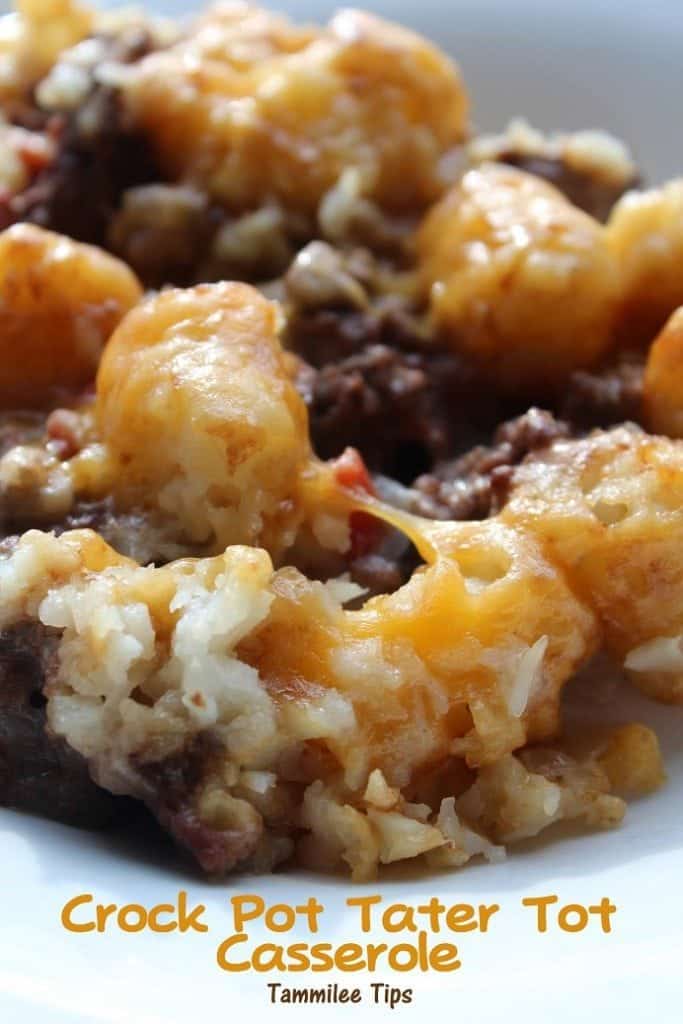 We are still having so much fun using the Crock Pot. My goal is to make a minimum of one meal a week in the Crock-Pot
.  I have a huge list of recipes written out that I can't wait to try.
Crock Pot Tater Tot Casserole
Ingredients
1 pound ground beef, browned
1 can RoTel, We used mild but you could easily use a hotter variety
1 16oz package of frozen Tater Tots (I bought a 5 pound bag because they were cheaper and just covered the top of the crock pot with them)
1 can Cream of Chicken Soup
1 small onion
2 cups cheddar cheese, shredded
Directions
1. Brown beef and add in chopped onion and Rotel
2. Pour beef and onion mixture on the bottom of a greased Crock Pot
3. Mix in Cream of Chicken Soup
4. Top mixture with tater tots across the top
5. Cook low for 2-3 hours.
6. 30 minutes before you are going to serve the Tater Tot Casserole top with shredded cheese.
Do you love recipes? Check out our copy cat recipes, dessert recipes, and Top 10 Crock Pot Recipes
2. Crock Pot Tater Tot Casserole
5. Crock Pot Spicy Buffalo Ranch Chicken
6. Crock Pot Corned Beef and Cabbage
7. Crock Pot Spicy Barbecue Kielbasa
8. Crock Pot Bourbon Glazed Kielbasa
10. Crock Pot Cajun Boiled Peanuts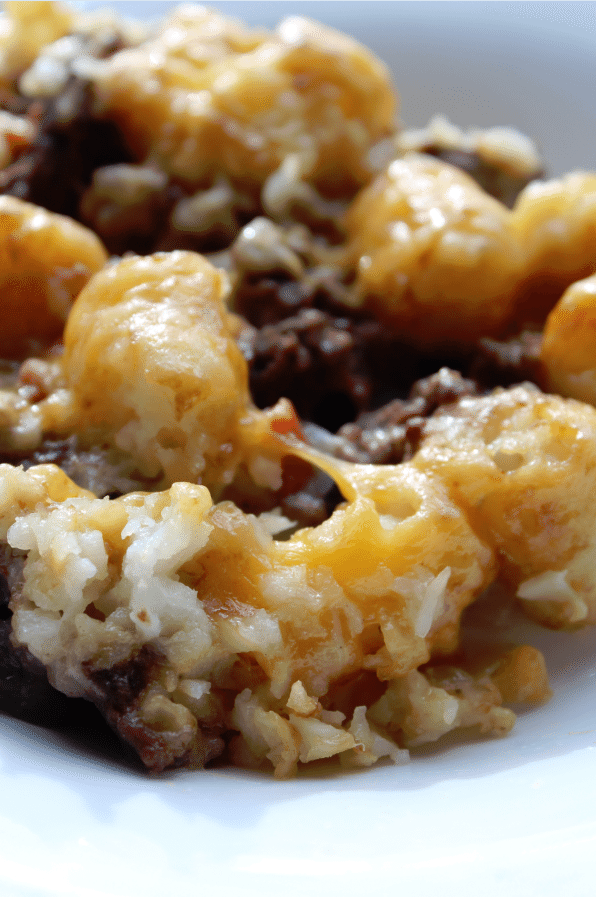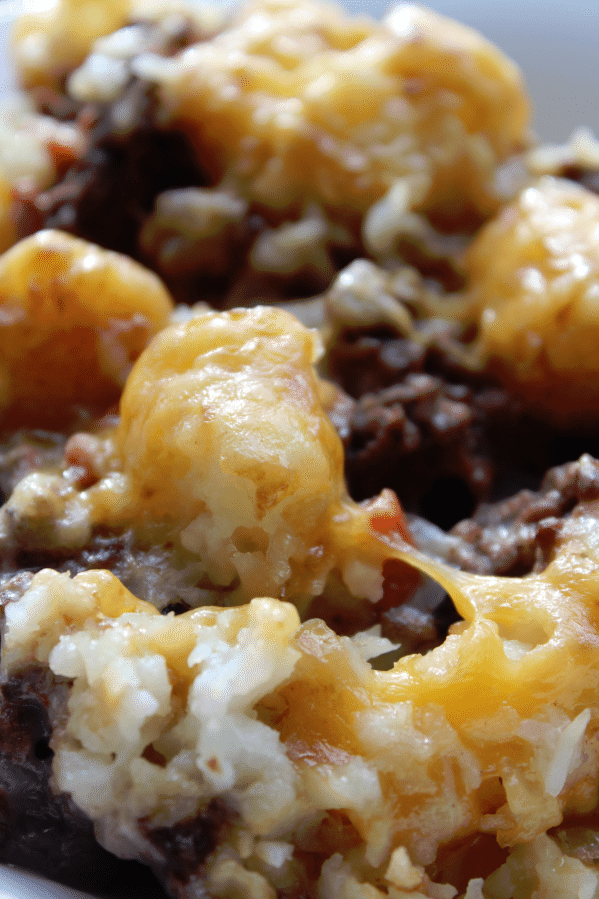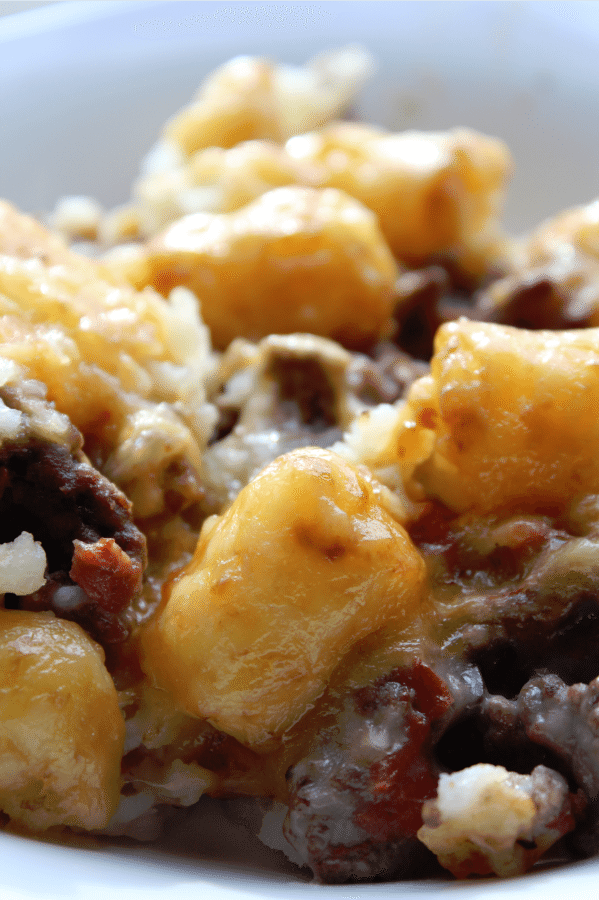 Crock Pot Tater Tot Casserole Recipe
Ingredients
1 pound ground beef, browned
1 can RoTel, We used mild but you could easily use a hotter variety
1 16oz package of frozen Tater Tots
1 can Cream of Chicken Soup
1 small onion
2 cups cheddar cheese, shredded
Instructions
Brown beef and add in chopped onion and Rotel
Pour beef and onion mixture on the bottom of a greased Crock Pot
Mix in Cream of Chicken Soup
Top mixture with tater tots across the top
Cook low for 2-3 hours.
30 minutes before you are going to serve the Tater Tot Casserole top with shredded cheese
http://www.tammileetips.com/2013/02/crock-pot-tater-tot-casserole/